I've got pumpkin on my face! Cool, uh? I've tried beauty products with all kinds of fruits and veggies in them but this is my first time test driving a skincare product with pumpkin in it.
Speaking of pumpkins…do you like them? I don't. Pumpkin seeds are just okay, pumpkin bread is no bueno and I'd much rather eat sweet potato pie over pumpkin pie. But I can't deny how yummy a whiff of pumpkin anything smells. Such is the case with glō•therapeutics' Pumpkin Enzyme Scrub.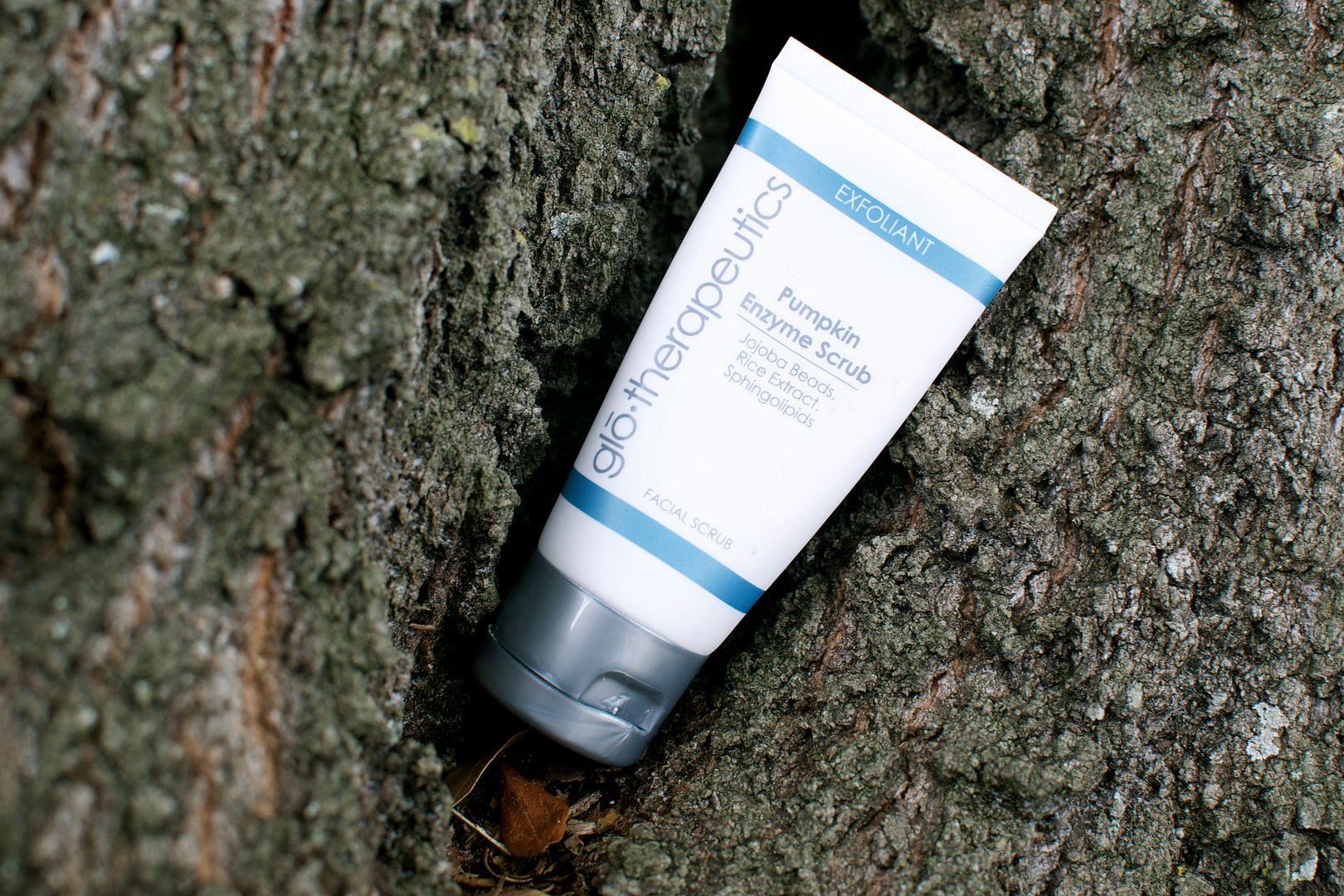 What glō•therapeutics says about the scrub,
"Removes dead skin cell build up and stimulates cell regeneration with granules and
enyzmes that exfoliate without stress or irritation to the skin."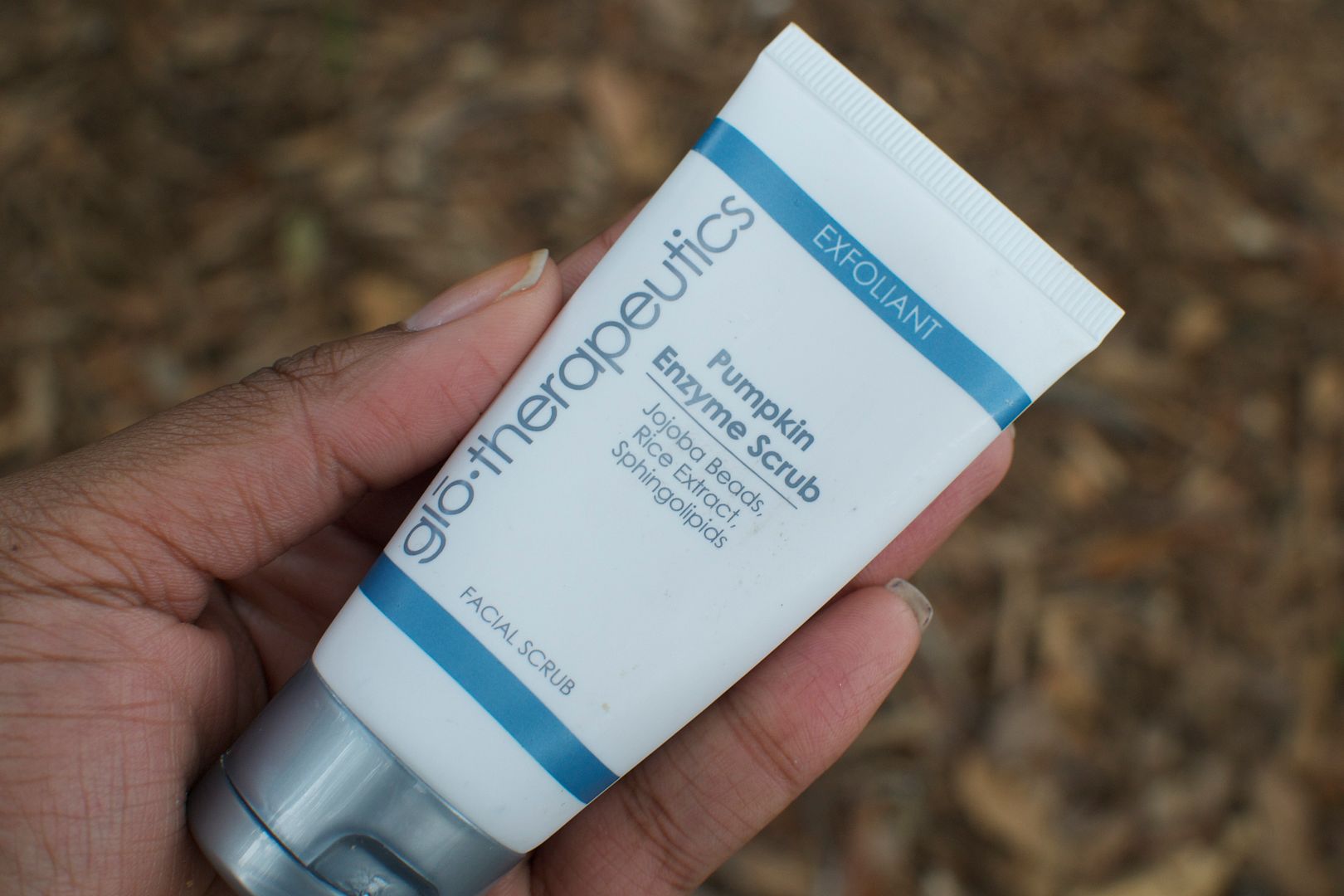 Some of the scrub's active ingredients:
–Date Seeds & Jojoba Beads – provide natural, gentle physical exfoliation without stress to the skin
-Zeolite – a porous mineral that has the ability to help trap impurities for removal from the skin
-Pumpkin Enzymes – pumpkin is naturally rich in antioxidant bioflavonoids and vitamin A that assist in breaking down dead and irregular cellular buildup
-Fungal Protease – mushroom enzymes that helps breakdown fats, proteins and carbohydrates
Fruit Enzymes – softens and smoothes the skin
–L-sodium Hyaluronate – (a.k.a. hyaluronic acid) enhances elasticity, lubrication, plumpness and moisture of skin and also has healing properties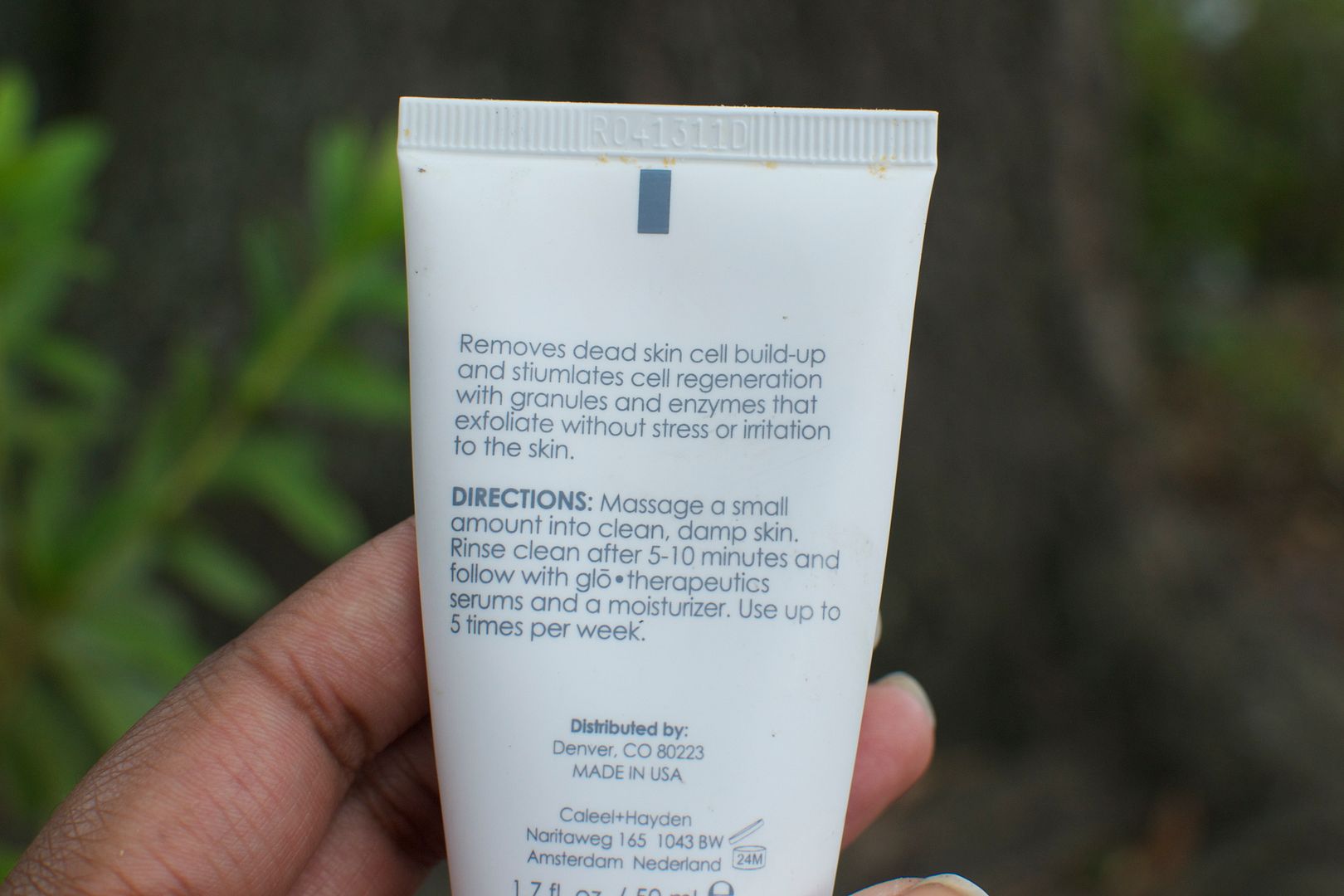 $30 will get you a 1.7 oz bottle. Although the directions say that you only need to use the scrub 2-4 times a week, you may run out within a month or so if you REALLY like it. I think this product would be a better bargain if they gave you at least an extra ounce or two. It is certainly one of the most interesting scrubs that I've used.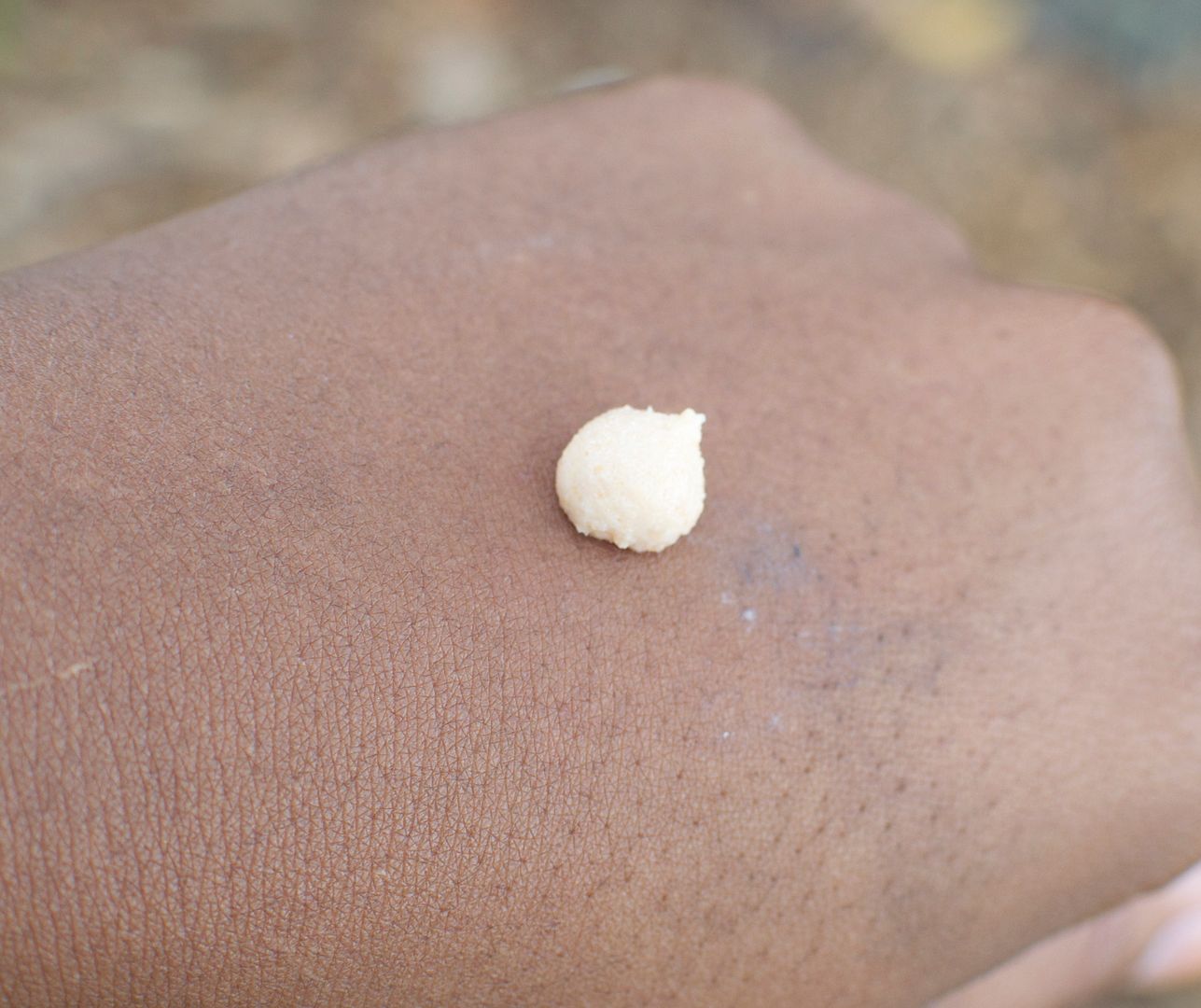 At first squirt, it doesn't appear to look any different from the average scrub. Until you rub it in…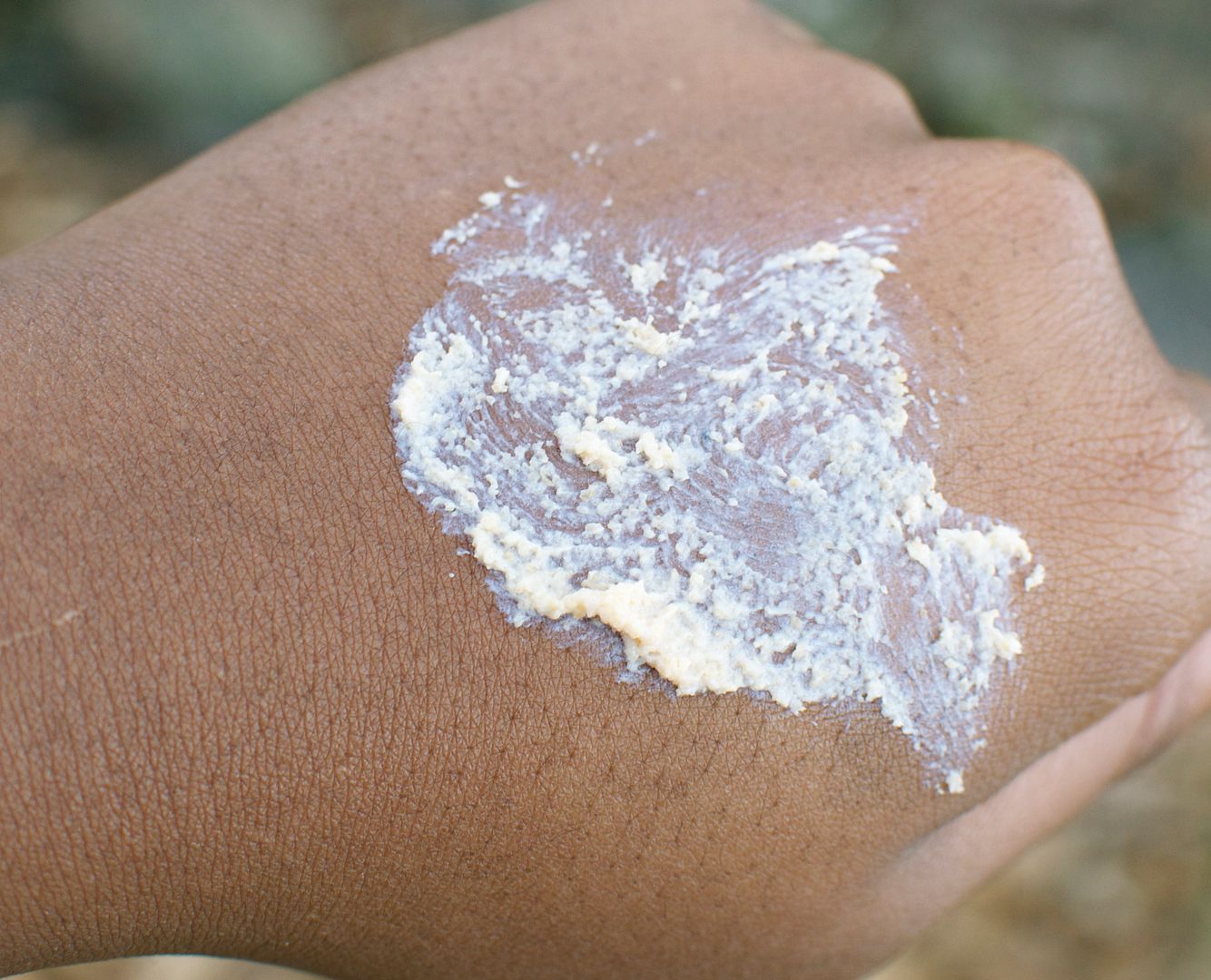 It has a bumpy consistency. If almost feels like a pot of grits that didn't cook thoroughly. Slightly creamy but still on the bumpy side. The fragrance, however, is divine….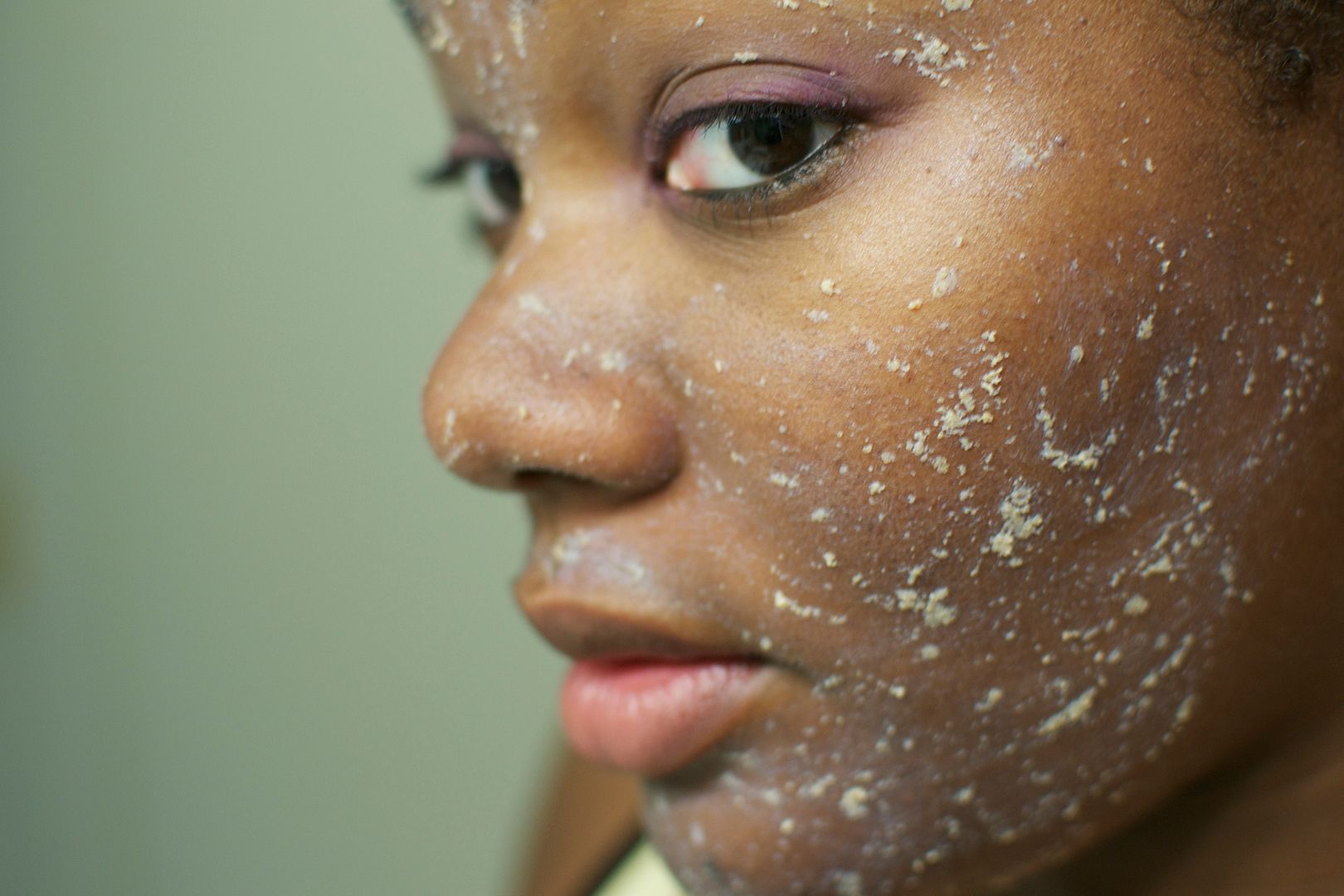 If you love the smell of pumpkins, you'll love this scrub. The fragrance wasn't too overpowering but considering this was the first time I had ever smelled a pumpkin beauty product, I was in love!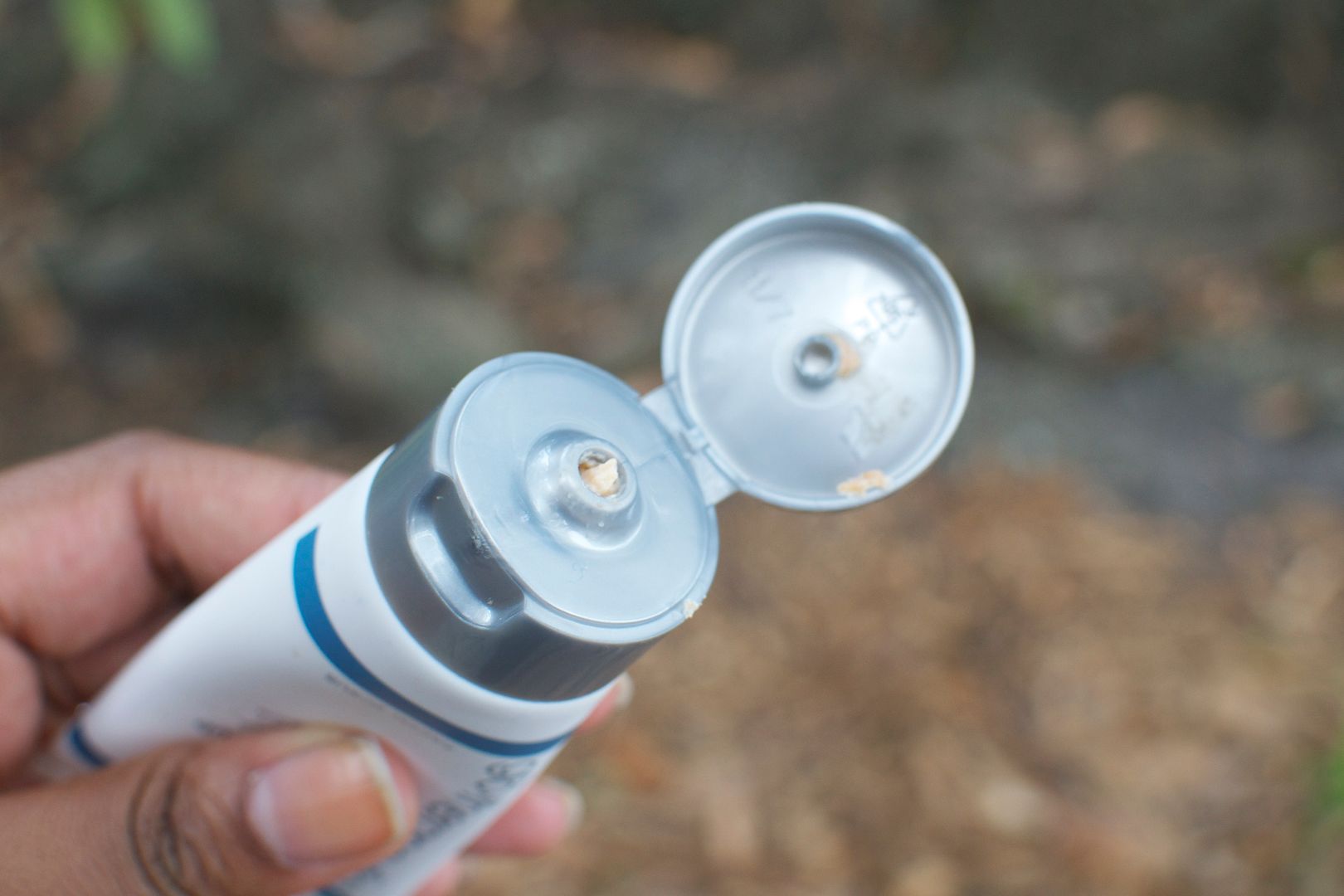 If you've got super sensitive skin, fret not as I think this scrub does a great job exfoilating without being too harsh. The granules in all of their bumpy fashion feel good when rubbed on the skin, but they don't hurt. It took awhile to rinse the scrub off but once I did, my skin felt ah-mazing. It didn't give me a deep cleanse (you know, like how my Clarisonic gives me) but it felt wonderful and is an ideal scrub for pampering the skin before bed.
I'm starting to fall for glō•therapeutics. This brand is slowly but surely rocking my world.
Want some pumpkin in your life? You can grab this scrub online here.