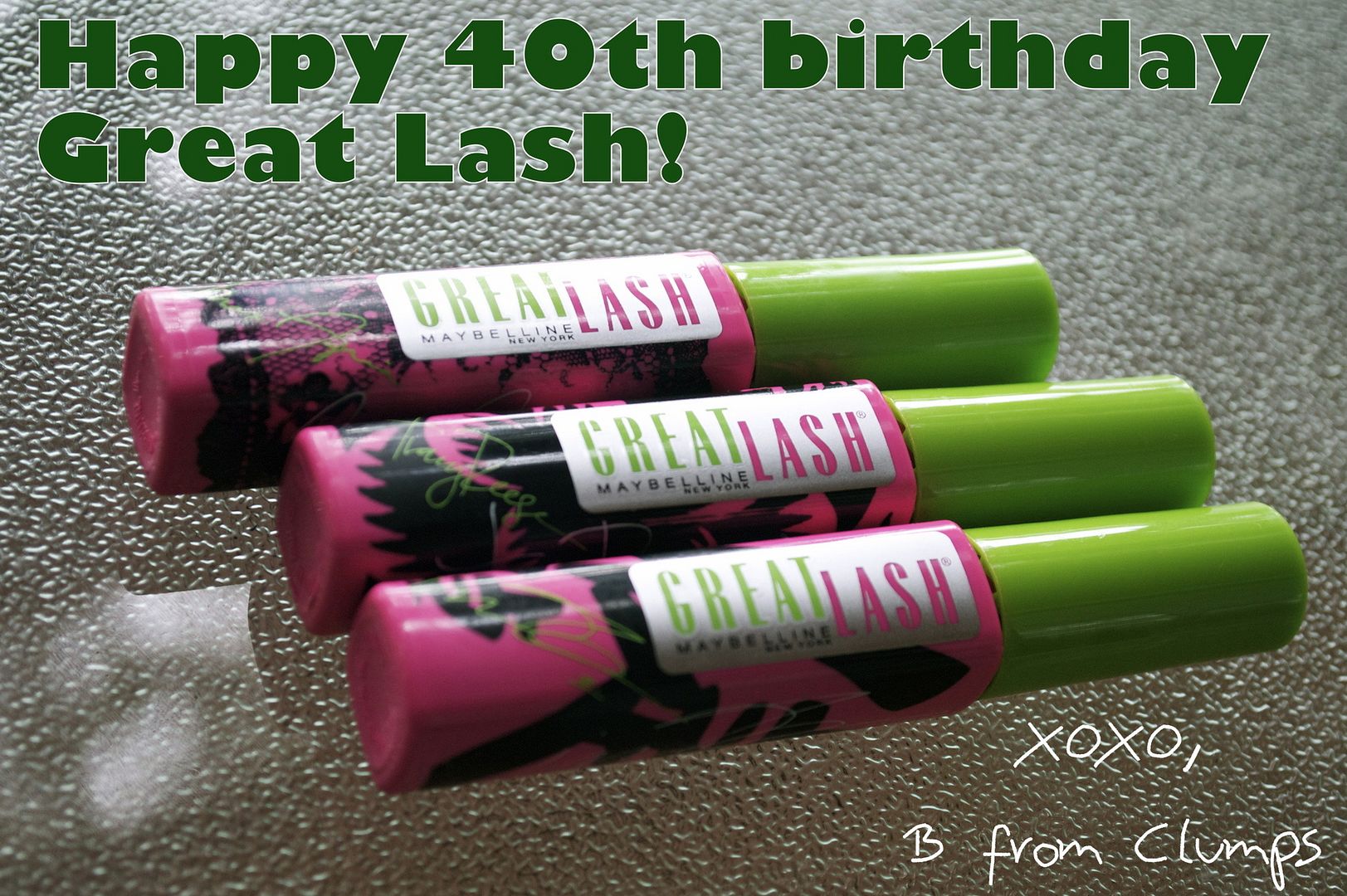 This is a very special Mascara Monday. Today I'll be honoring one of the most iconic mascaras on the market…Maybelline's Great Lash mascara! Fan or not, you simply can't deny the impact that this mascara has made all over the world. From makeup newbies to makeup artists and professionals, we can all identify the pink and green tube of awesomeness.
In honor of Great Lash's 40th birthday, Maybelline has teamed up with Target to release 3 limited edition tubes designed by some of our favorite designers. Max Azira, Tracy Reese and Vivienne Tam have given Great Lash 3 stunning facelifts.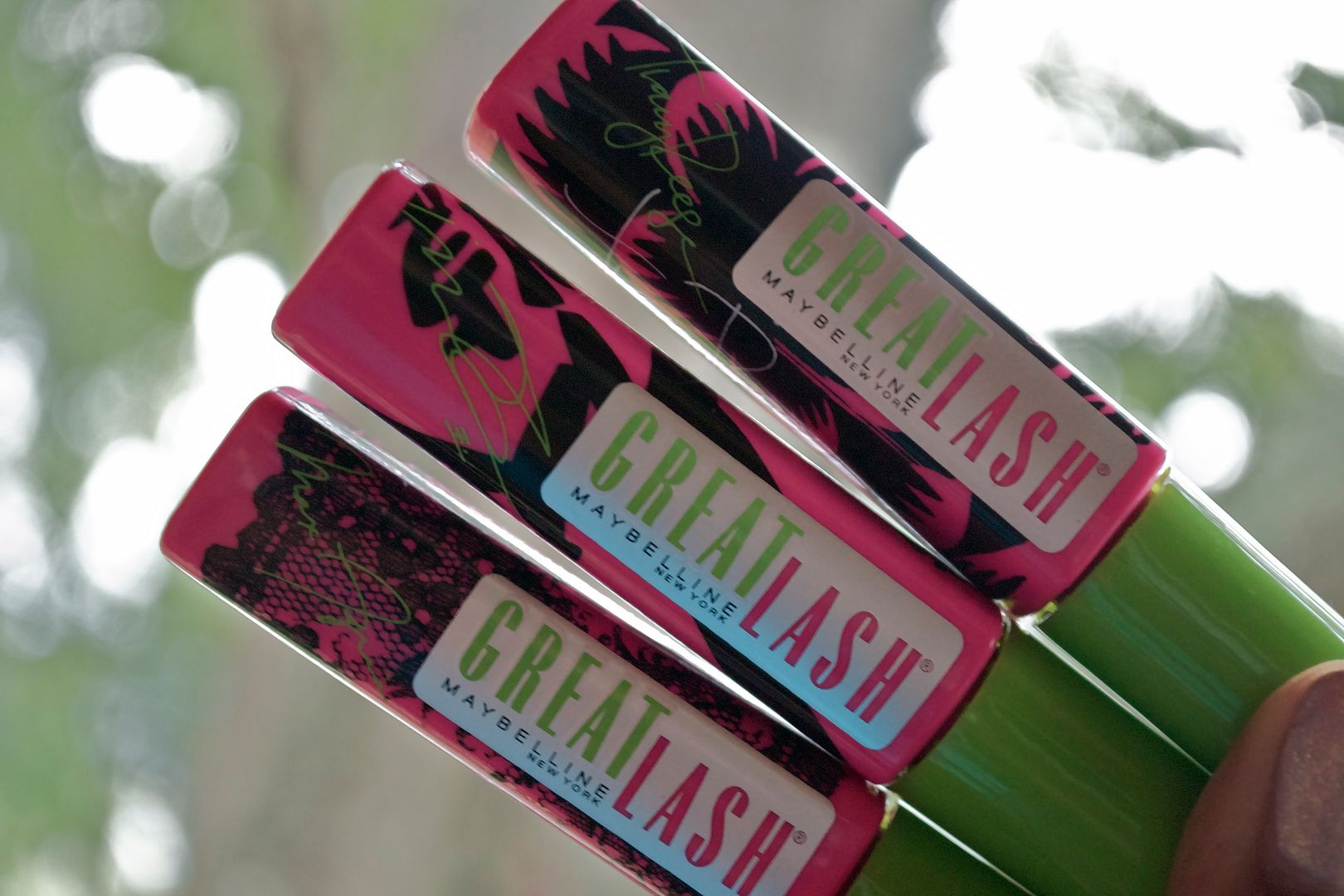 And don't you dare ask me to choose which one I love the most. I simply can't, darlings.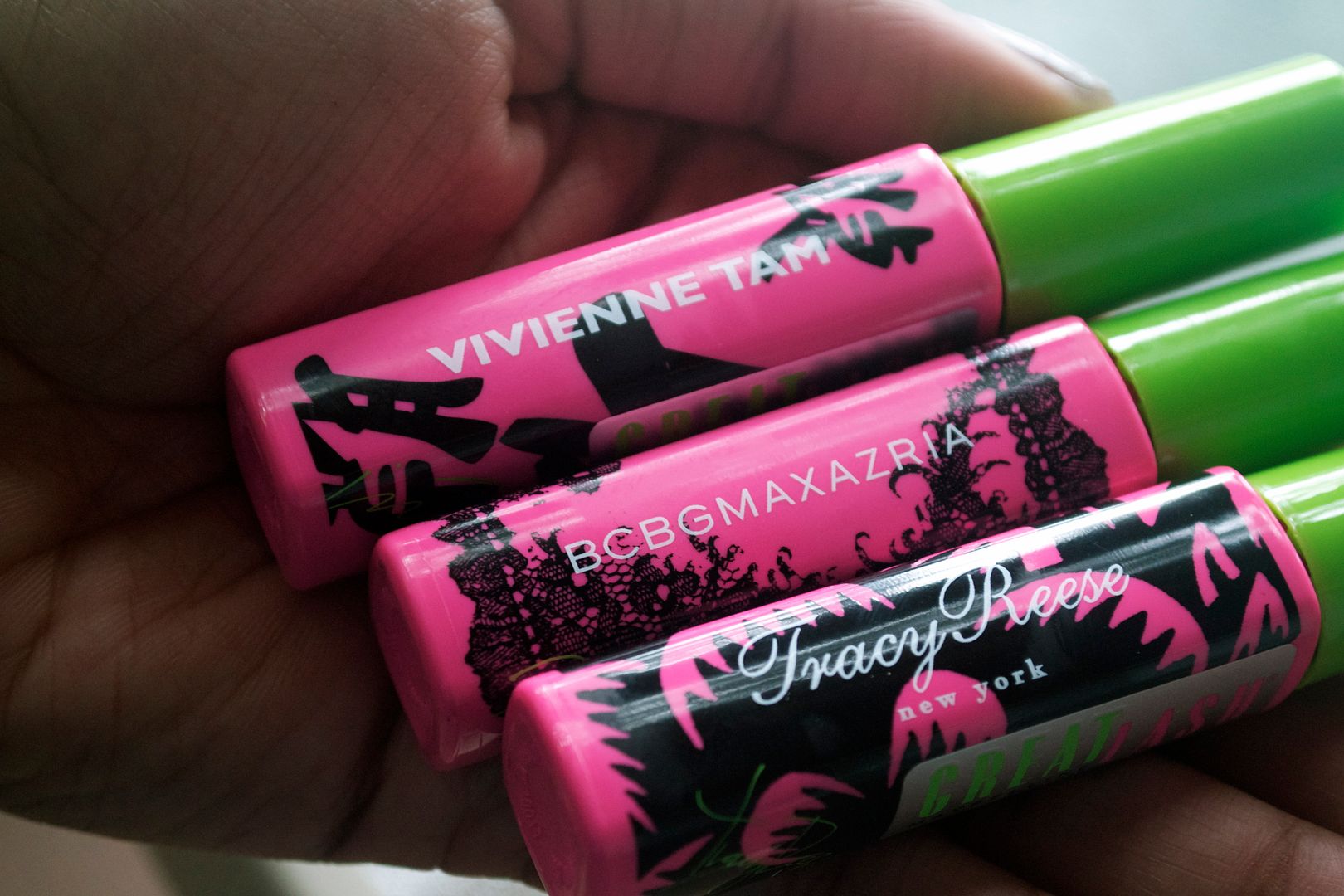 This Limited Edition collection will only be available at Target and Target.com for a short time. The mascara lover that is me is so glad to have a piece of history. I mean think about it…Great Lash gave birth to the best Maybelline mascaras. From Lash Stylist to The Falsies, Lash Stiletto and the Asian Exclusive Hello Kitty Cat Eyes mascara, when it comes to mascaras, Maybelline does it best. I've reviewed almost 20 Maybelline mascaras for a reason. 8)
Rock on, Maybelline Great Lash. This beauty blogger loves ya. Oh! And did you join the Maybelline Twitter party last night?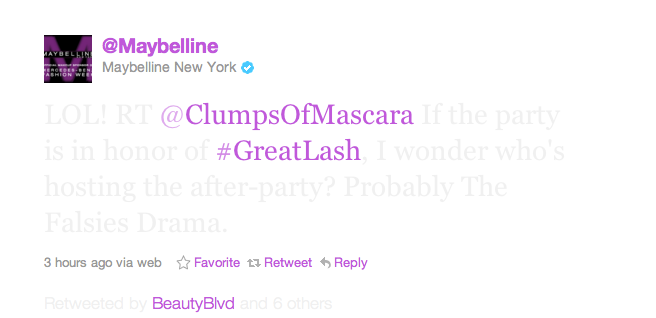 If not, you totally missed out, girlfriend. Hundreds and hundreds of tweets were flying from men and women all over the world showing their love for Great Lash. Twas a beautiful thing. I can only hope that Maybelline does more Twitter parties. If you plan on snagging those Limited Edition tubes, do so quickly because once they're gone….they're gone.
Loves you lot, Maybelline! Keep on bringing us the best of the best of mascaras.