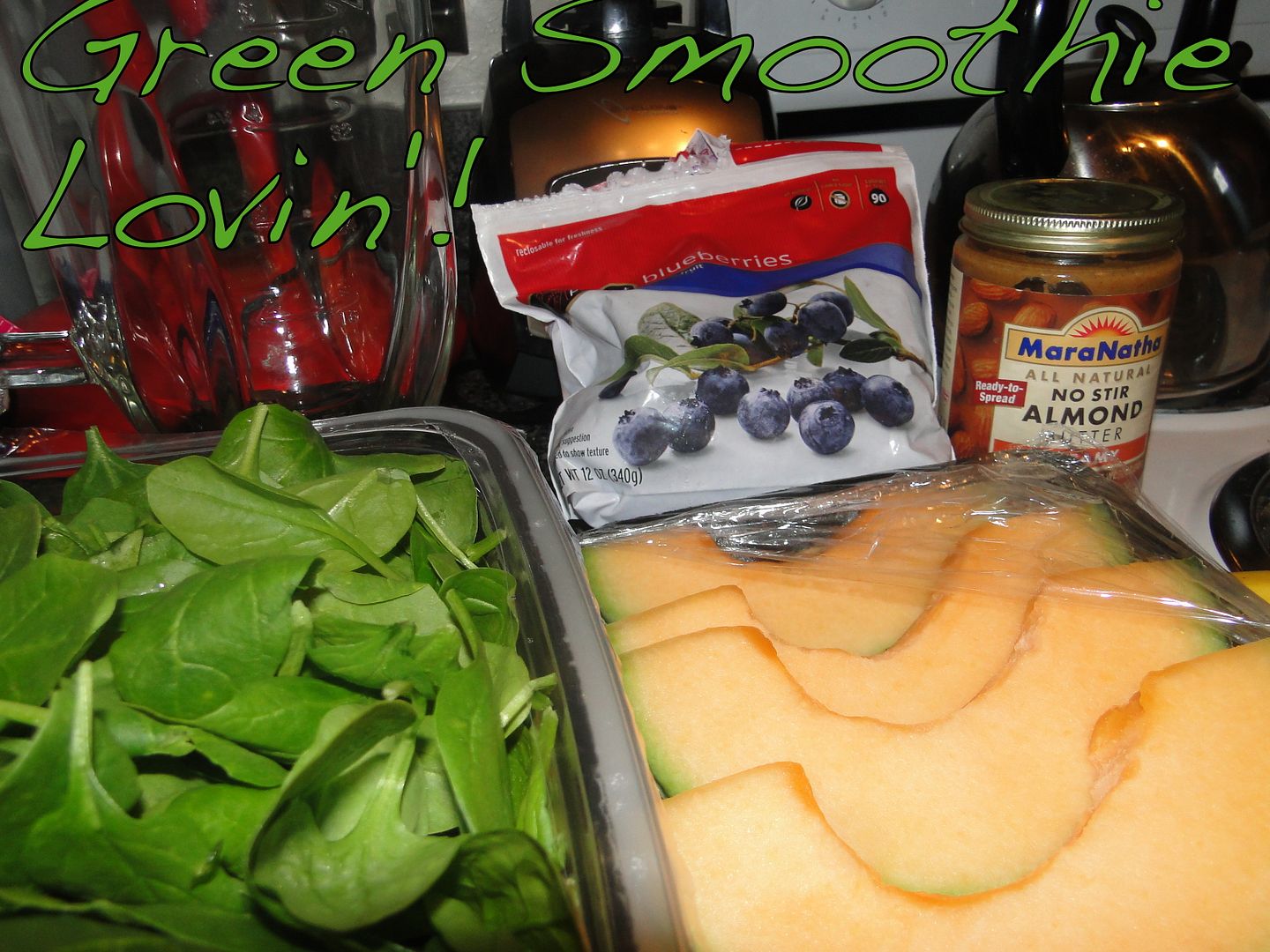 The Clumps Facebook fam has requested it and so I bring you another green smoothie recipe. Last year I debuted my love for green smoothies and the obsession has not ended. I wasn't drinking them as much during the holidays but they are back and with a vengeance. Bwahahaaa!! Hit the jump for a super easy and delicious green smoothie recipe. I call this one January Hurricane. It is named after the day Orlando went nuts when hurricane-like weather panicked the city.
What you'll need:
-1 1/2 cups of organic spinach (or kale)
-1/2 cup of almond, coconut, rice, soy or cow's milk (I used coconut)
-About a handful of ice
-1 cup of sliced cantaloupe
-1/2 cup of blueberries (I used frozen)
-2 tablespoons of peanut or almond butter (I used almond)
-Medium-size banana
-Natural sweeteners and spices (optional but definitely delectable!)
Of course you can substitue ANY fruit, veggie and milk with something else that is more fitting. Want to include yogurt? Vanilla extract? Protein powders? Go right ahead. There are not any rules when it comes to green smoothie makin'.
But here's how I made this one: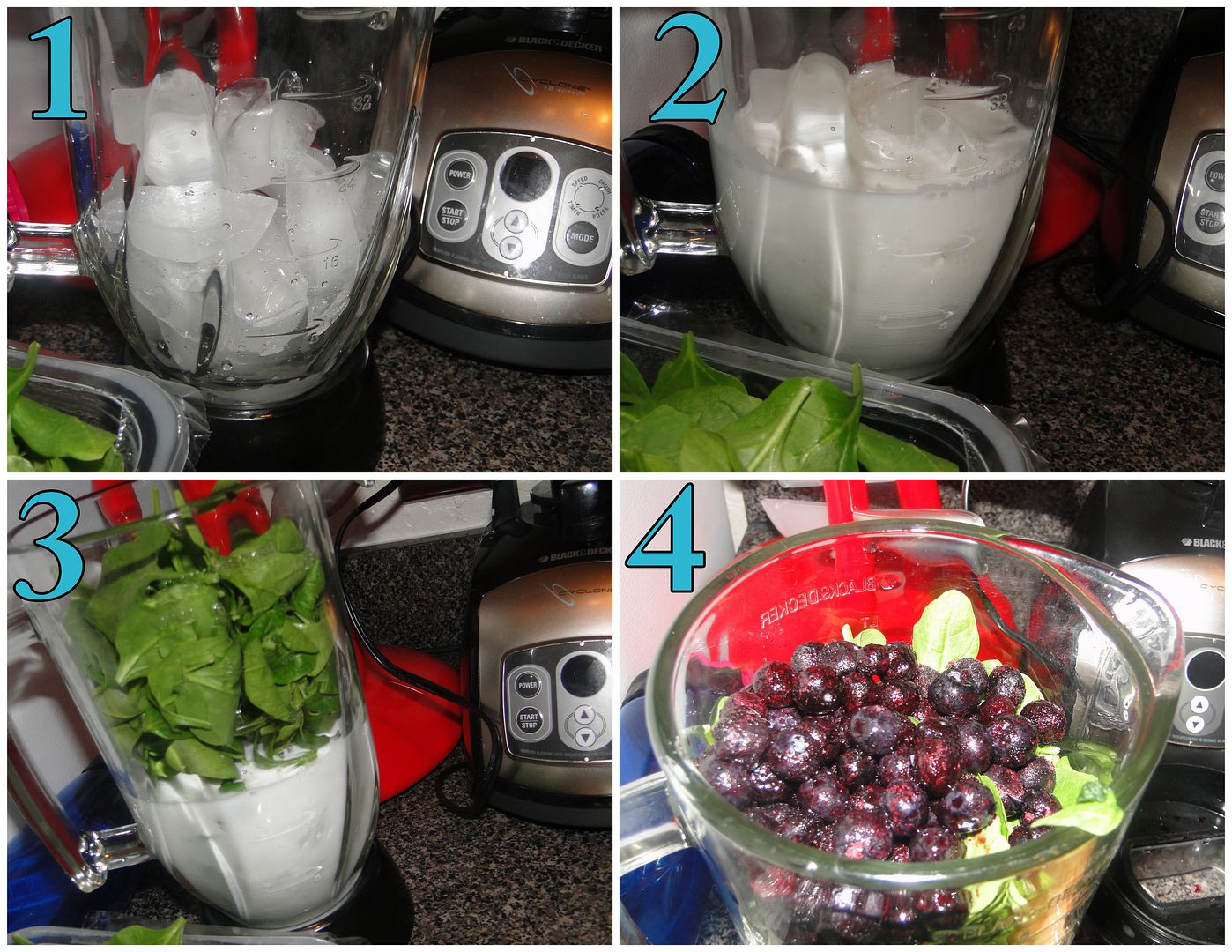 1. Toss some ice cubes in the blender.
2. Pour in your milk. If you prefer not to use milk, no biggie. Water will do just fine.
3. Toss in your beautiful greenery.
4. Give the blueberries a home.
5. Uh..give more blueberries a home. Total picture fluke. Go ahead. You can laugh.
6. Add your cantaloupe.
7. Add your peanut or almond butter. This a must-do step if you're looking to add some protein to your diet. I also find that when I use almond butter, I stay fuller longer.
8. Add your banana. If you aren't a banana fan (hey Bella!) substitue it with yogurt or an avocado. Of course you can omit this step altogether but I find that a banana or something with a similar consistency gives the smoothie some weight and prevents it from being so watery.
Oh! And if you need it…
Some fruits are sweeter than others so you may or may not need any extra sweetenin'. If I do have to use some, I loooove agave nectar. A little goes a long way. I am also a huge fan of cinnamon, ginger and nutmeg. Those little spices can add a nice touch to your smoothies.
And then…
Yummers!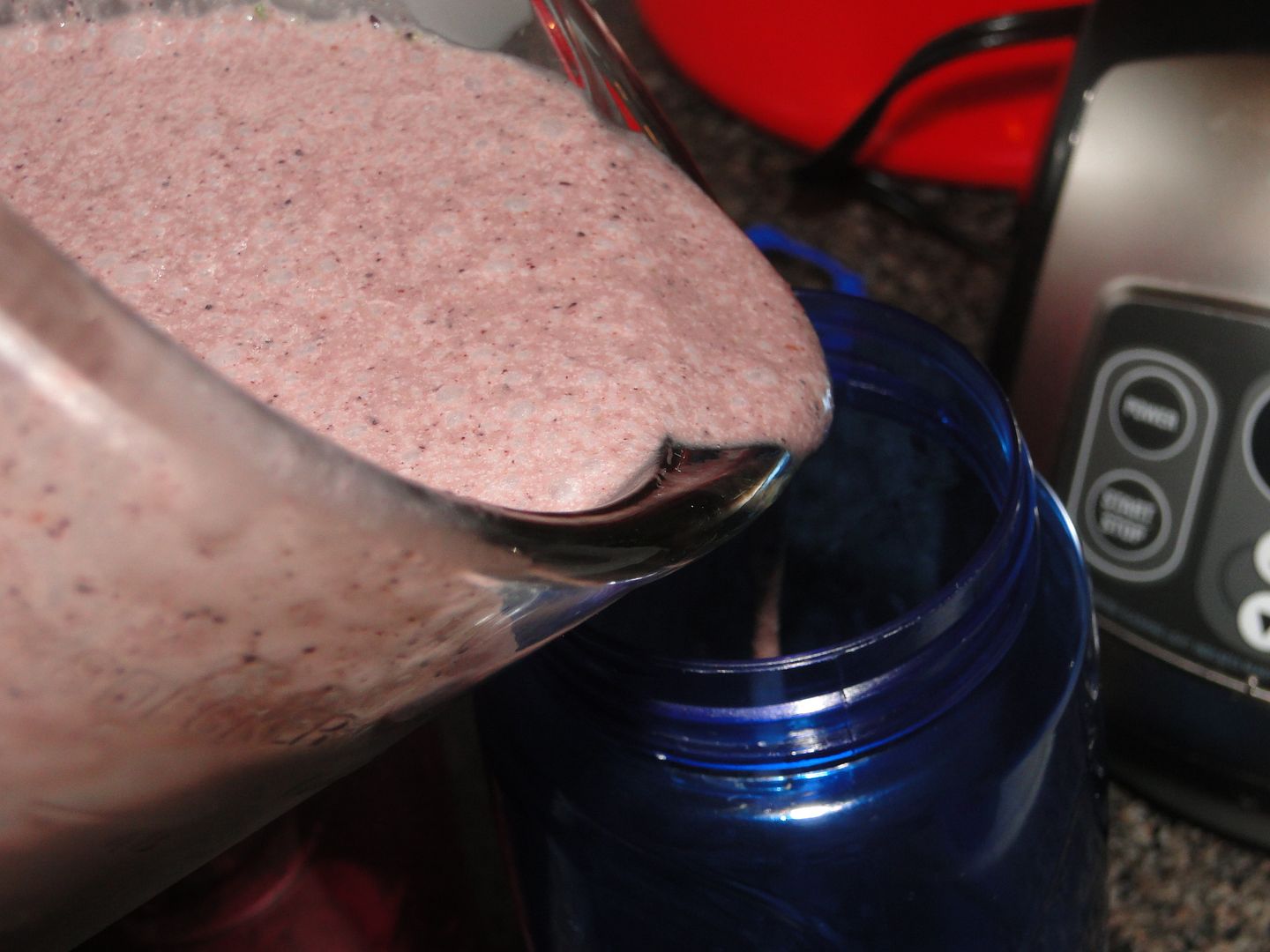 Granted it's not green but it's a homemade smoothie of ingredients that are natural and beneficial in some way. Loves it!
My fellow beauty and smoothie lovin' blog sisters @JuliaConey @beautylogicblog and @MischoBeauty and I got a talkin' on Twitter yesterday and I was inspired to purchase acai powder. Can't wait to see how that tastes.
Off you go my, smoothie makin' stars! I shall return with another recipe. In the meantime, let me know how this one goes should you try it.
Have you made a green smoothie yet? What are you waitin' for yo?