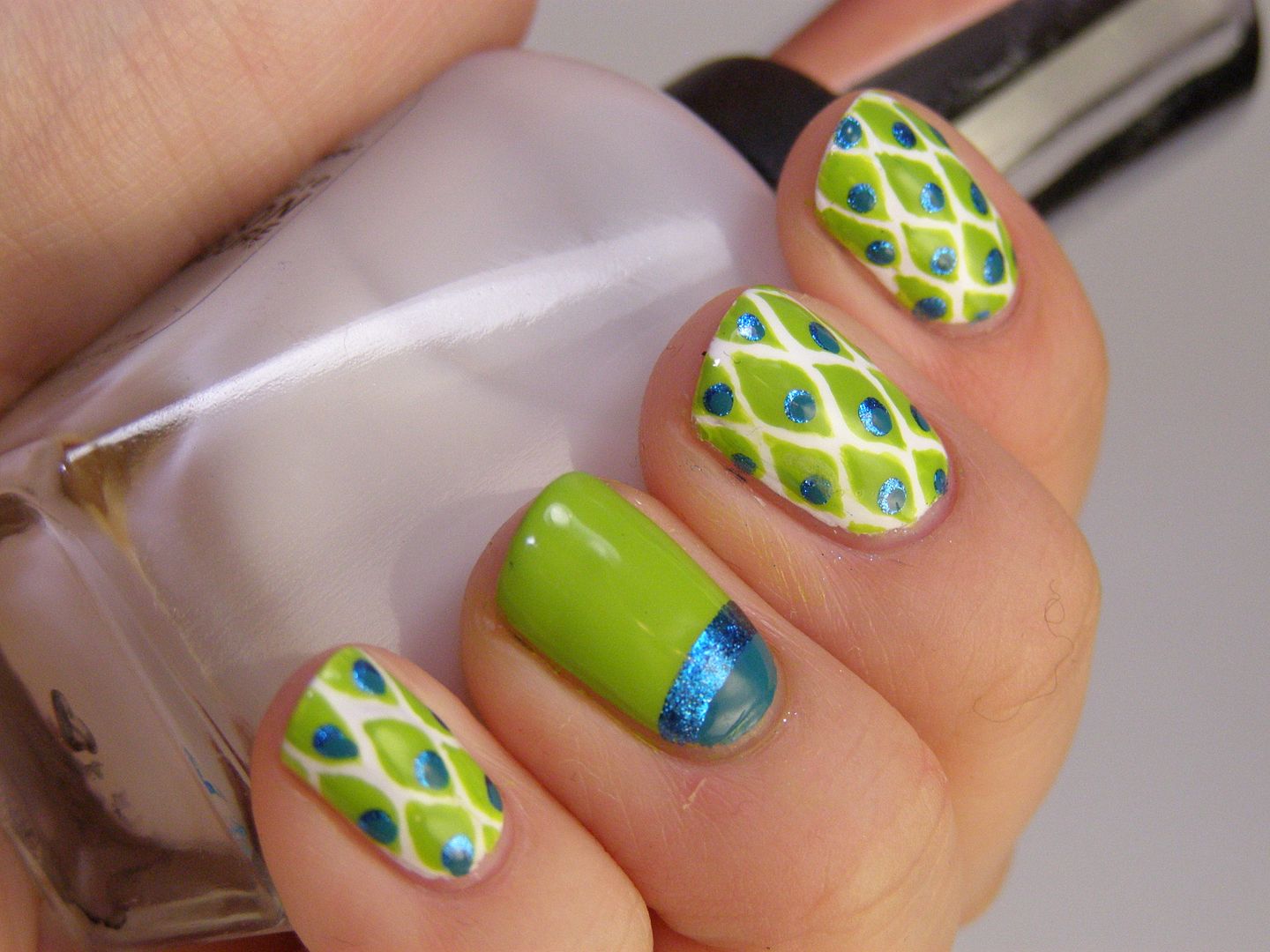 I was quite flattered to be asked by Brittany to write a guest post for Clumps, you have no idea! It's like a blogging celebrity thing. The blogging equivalent to Paula Deen asking you for your macaroni & cheese recipe.
I was Googling around, looking for patterns to inspire some new nail designs when I found this picture of a rug.


It was so simple, yet definitely captured the essence of peacocks (side note- peahens really got short end of the stick. Nature definitely did not leave any beauty for them!).
I freehanded the design. I bet there is probably a nail stamping plate that you could use to easily stamp the light green background pattern, but sometimes there is great joy and satisfaction in doing something completely by hand.
I used: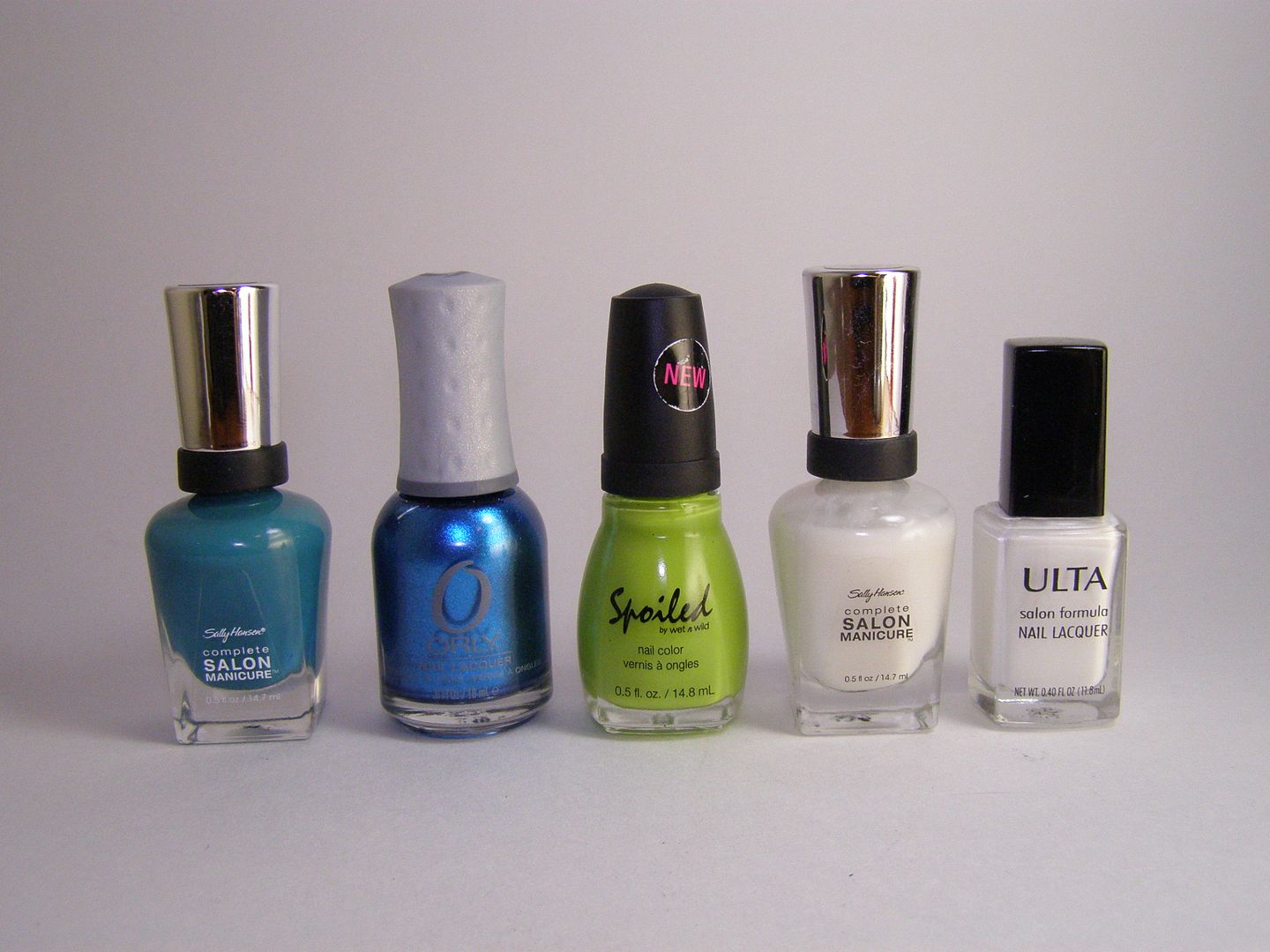 From left to right: Sally Hansen Fairy Teal, Orly Sweet Peacock, Spoiled I Only Eat Salads and a mixture of Sally Hansen Polar Bare + Ulta Snow White for the base white color.
Second side note: Have you ever seen a peacock fly? Up until recently, I didn't even know they could, figured they were too heavy, that all those feathers must drag them down. I recently saw a video of one taking flight, it's quite spooky how graceful and quiet they are. Birds can be sneaky. Never forget that.
Author Bio:
Mimi is the brilliant mediocre writer of Makeup Withdrawal, a beauty blog that has it all- makeup, nails, hair and fragrance. She has finished cosmetology school, is now back in college intending to study engineering and has a great love of bears and fast cars (not at the same time, that's dangerous.)
Note from B:
Thank you so much, Mimi! Oh, and Clumps kids..be sure to follow Mimi on Twitter too.