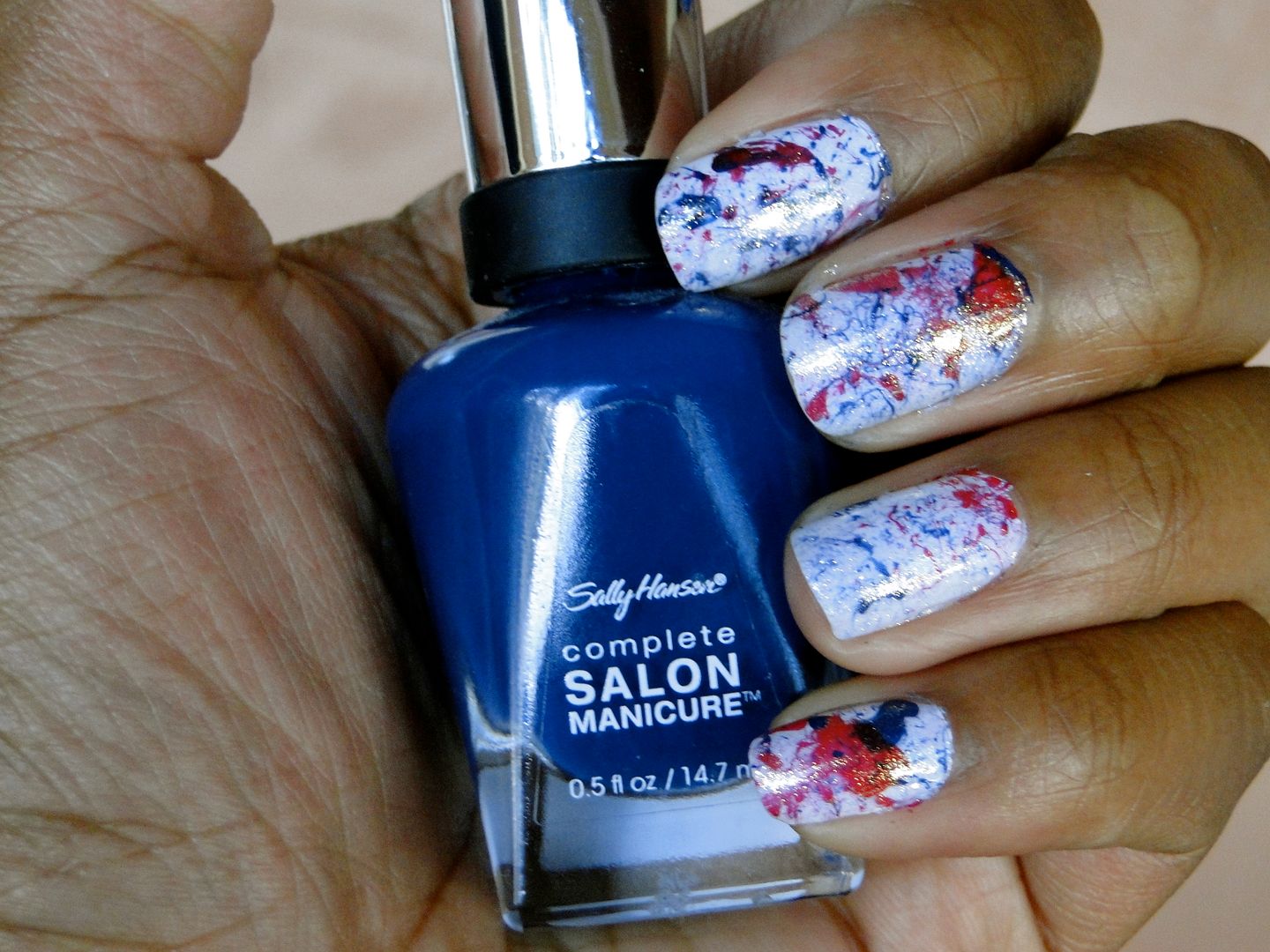 I can't even lie…it's been awhile since I've been this EXCITED over a nail polish look. But after I saw it on Once Bitten who saw it on Getcha Nails Did who saw it on The PolishAholic (gotta love blogger networkin'), I just had to give it a try. I used Sally Hansen's Thinking of Blue, China Glaze's Ruby Deer and for the base, China Glaze's White on White. To give it a bit of spark, I applied China Glaze's White Cap.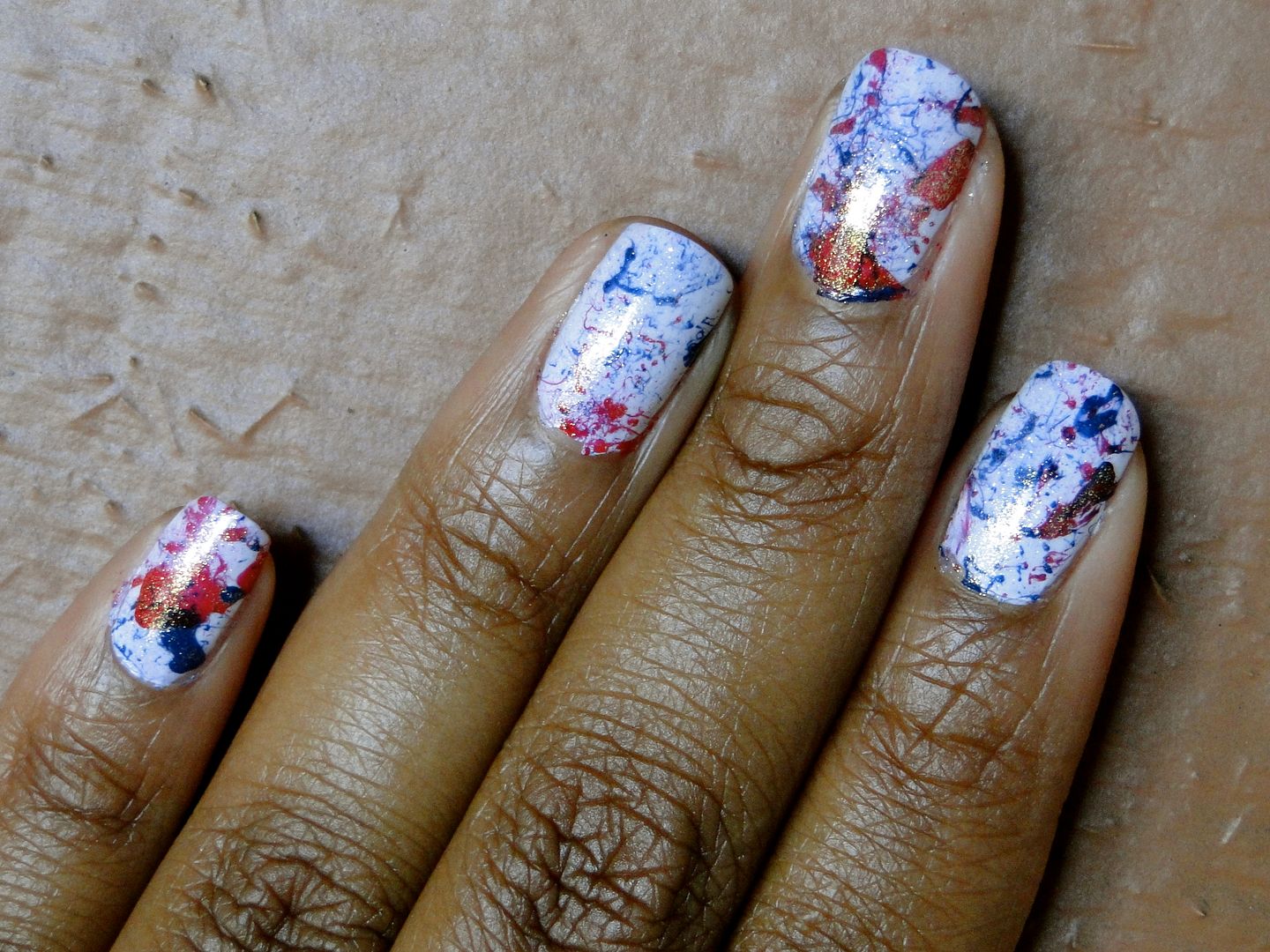 Pretty grovy look, uh?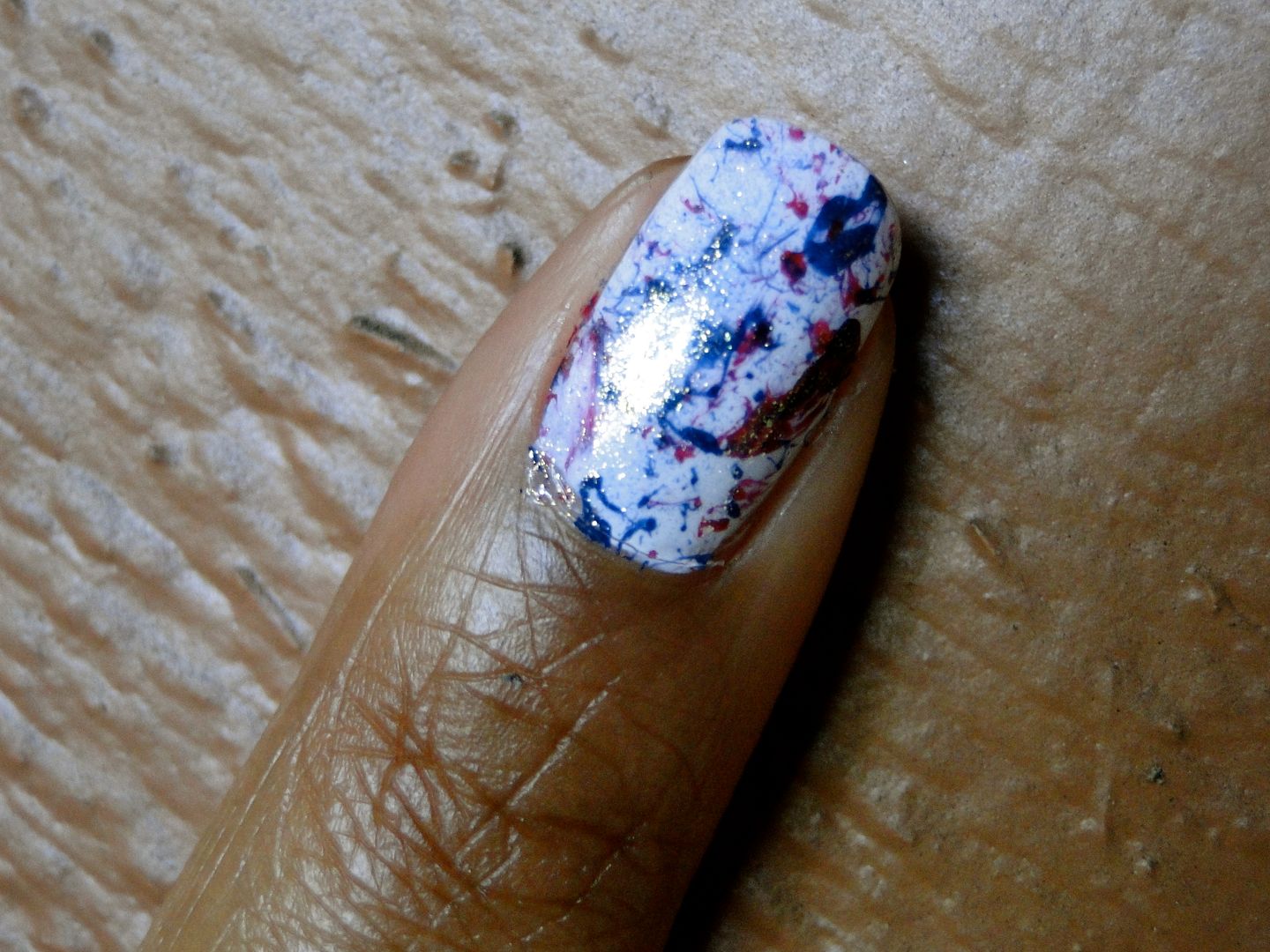 I typically don't post Mascara Mondays on holidays so look for the next mascara review to be up next week. In the meantime, let me know if you give the splatter manicure a try. Keep in mind, it's the messiest manicure that you'll ever do. PolishAholic has step-by-step tutorial that I found super helpful.
If you're in the States, have a Happy 4th of July!!