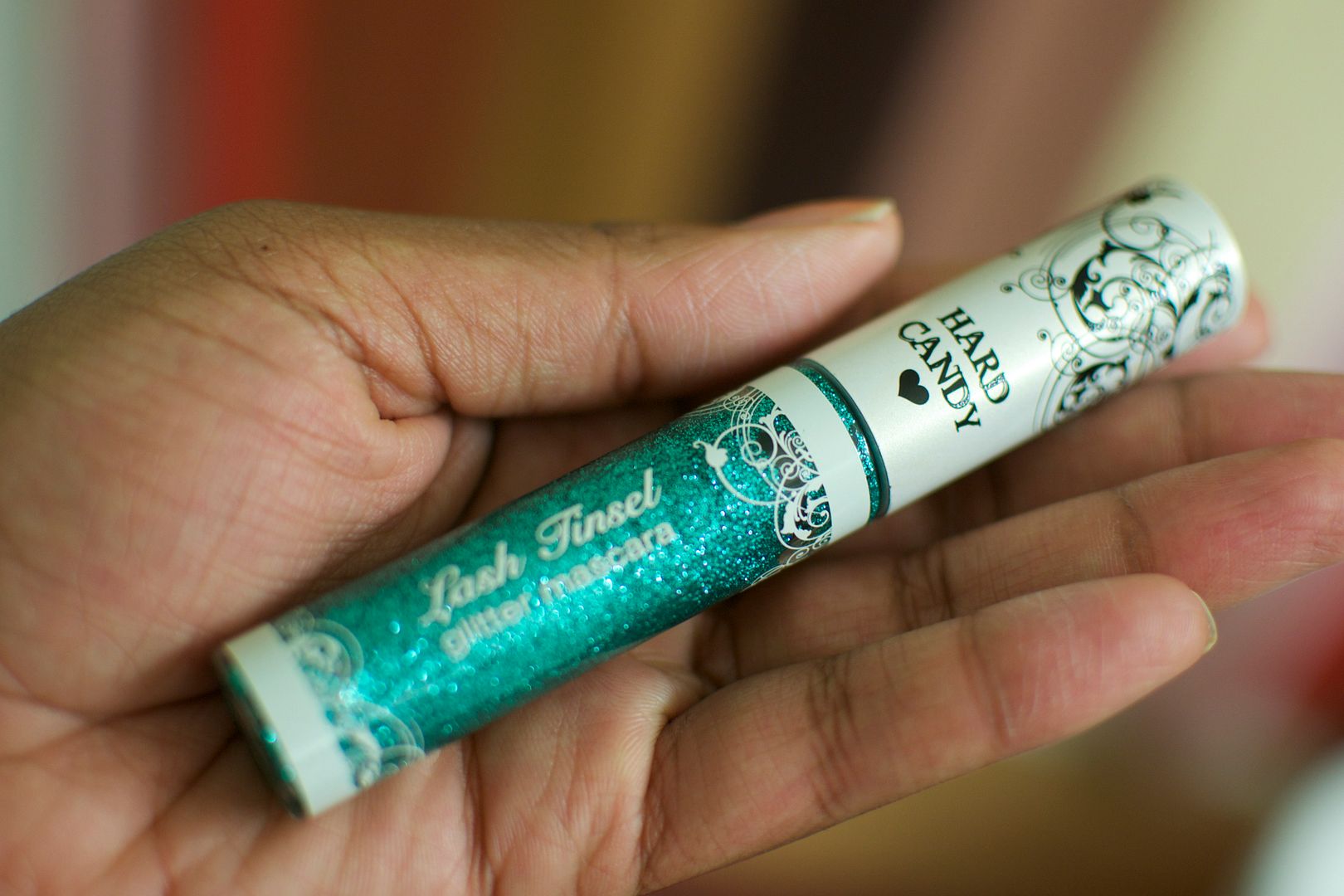 Well, well, wellll….what do we have here? It's a Hard Candy mascara! I get a lot of recommendations to review these mascaras and for the longest, I didn't think that they were even in Orlando. Until I went to Walmart one fateful day and discovered that the Walmart nearest me actually has a ginormous selection of Hard Candy mascaras, lippies, polishes and eyeshadows. Well, heyyyy! With the holidays rolling around, I wanted to review a fun mascara. You know…something that can help you stand out at that holiday party. What can be more show stopping than a glitter mascara?
Price: $5 from Walmart and Walmart.com
Packaging (brush wand): 3 out of 5
Overall: 2 out of 5
What It Claims: I didn't spot any claims on the packaging or website. Weird.
The Truth: This mascara makes your lashes rock hard.
What I Loved About It: The color is really pretty and I didn't have to endure any glitter falling in my eyes – and I was afraid that I would.
What I Didn't Like: The glitter didn't look as noticeable as I wanted it to.
Overall: I think this is my first time reviewing a glitter mascara. Why yes. It is. To be quite honest, I've never been a fan of them. If you know me, you know that I really don't like anything with glitter around my eyes. I'm just too paranoid that a fleck will fall in my eye while I'm driving and I'll crash into a pole or something. That sounds ridiculously dramatic, I know, but I don't want to take any risks. And so I usually run away from liners, mascaras and eyeshadows with large glittery specs. But in light of the season, I decided to push my fears to the side and try something new. Aren't you proud of me?
The consistency of this mascara is on the gel side.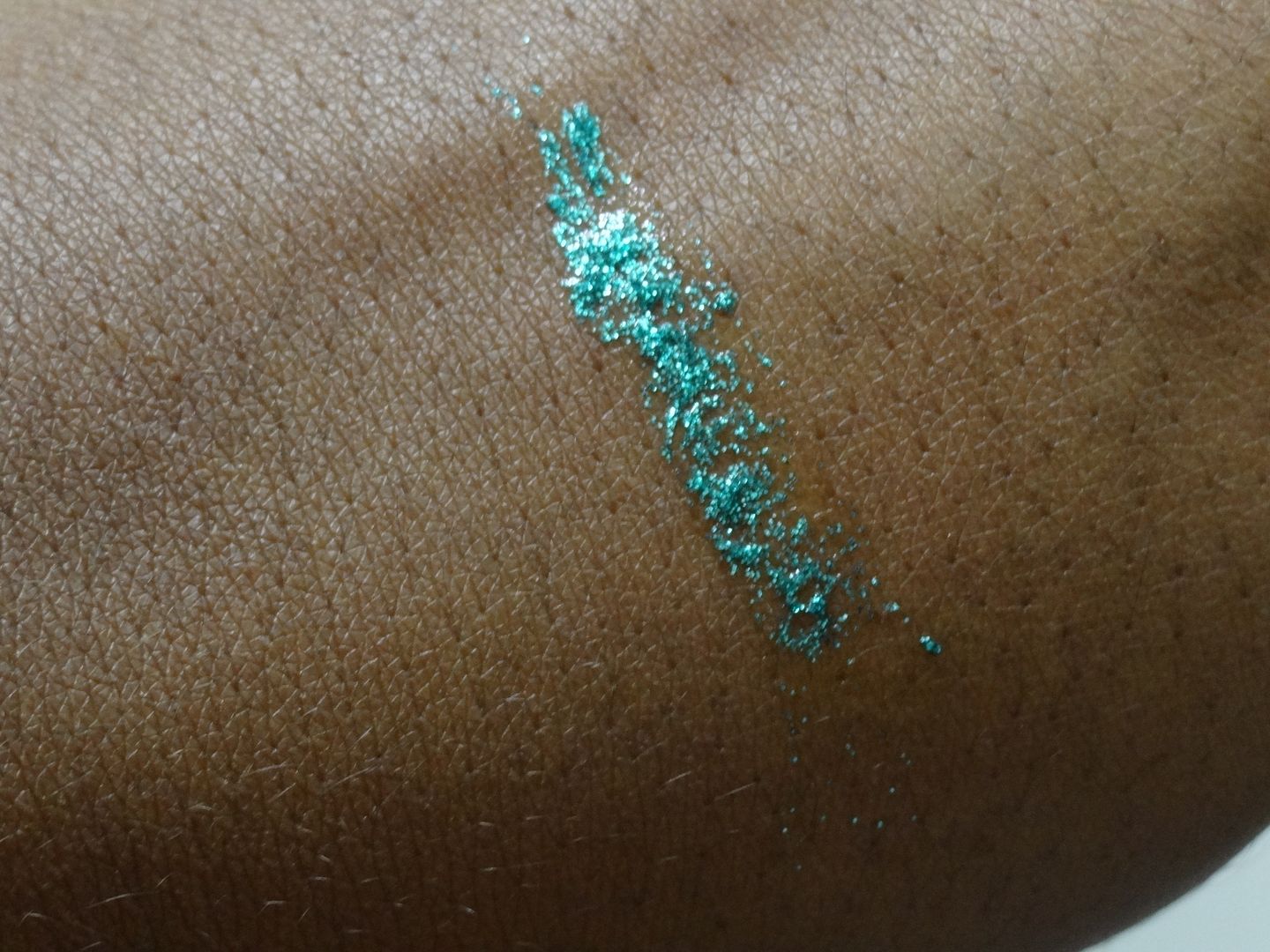 I think the consistency is actually better fitted for an eyeliner. It's thin (but not too watery) and dries to a sturdy finish – just like a good glitter eyeliner. But because the glitter floats in a thin base, it makes applying it on the lashes difficult. And the mascara's wand isn't much help either.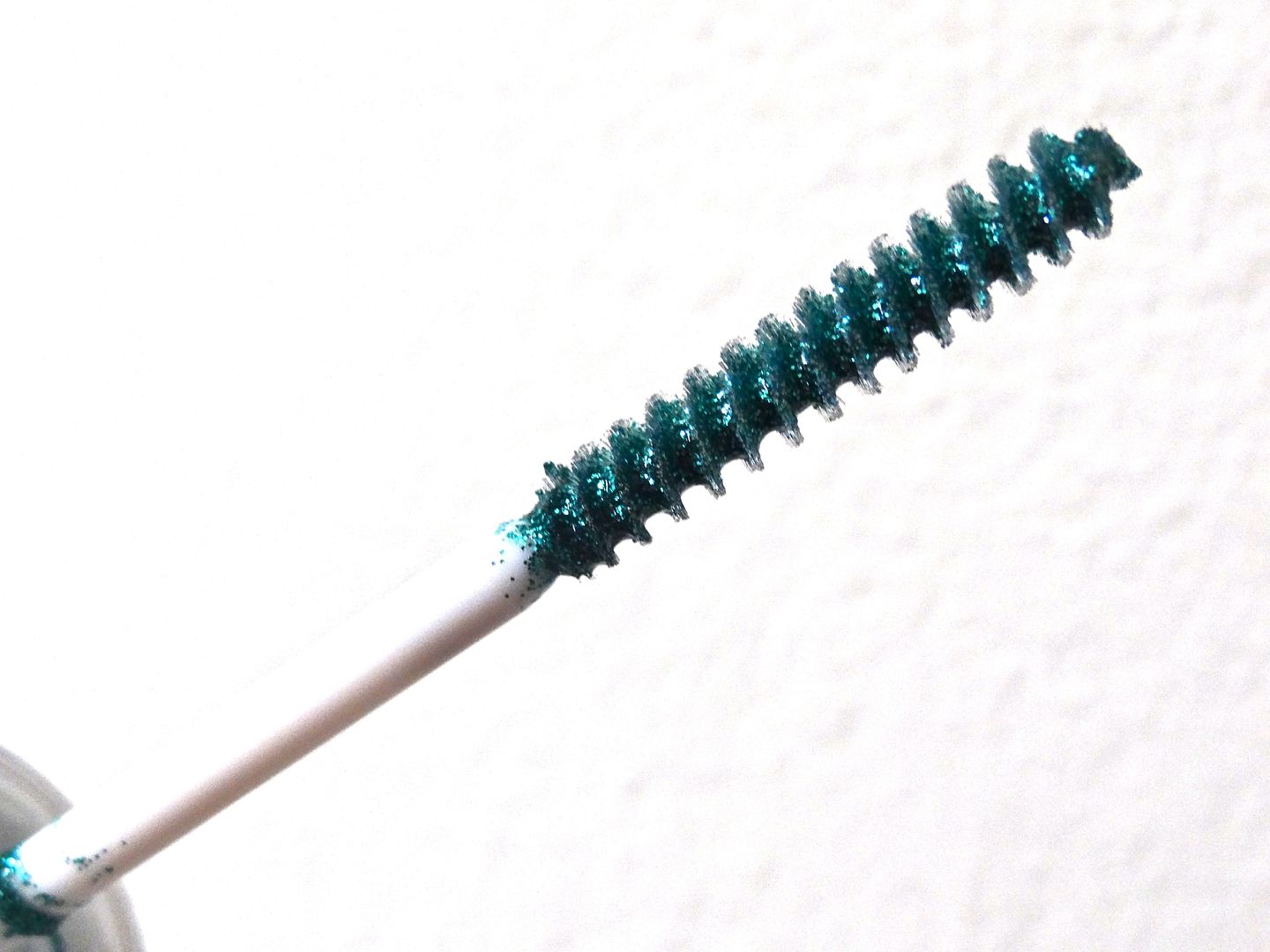 It's just so — cheap looking. Don't get me wrong, I don't need a super top-of-the-line wand that automatically applies my mascara for me. But I would like it to have bristles that are closer together. These bristles are spread out so far apart but it takes quite some time to get the mascara on the lashes. Once I managed to apply a few coats, I couldn't really TELL that I had on a glitter mascara. Up close, I could see a bit of the teal but far away…nothing. If I'm going to risk wearing glitter mascara, doggone it – I want it to be seen! An hour or so after applying, my lashes became hard as bricks. I haaaate stiff lashes. I always feel like stiff lashes are victims of being accidentally pulled out. Yikes!
Yeah, I don't know about this guy. Its saving grace is the beautiful shade of teal and the fact that if you have a small enough brush, it can double as an eyeliner. But using it as  a mascara? Not a good idea.
Bare Lashes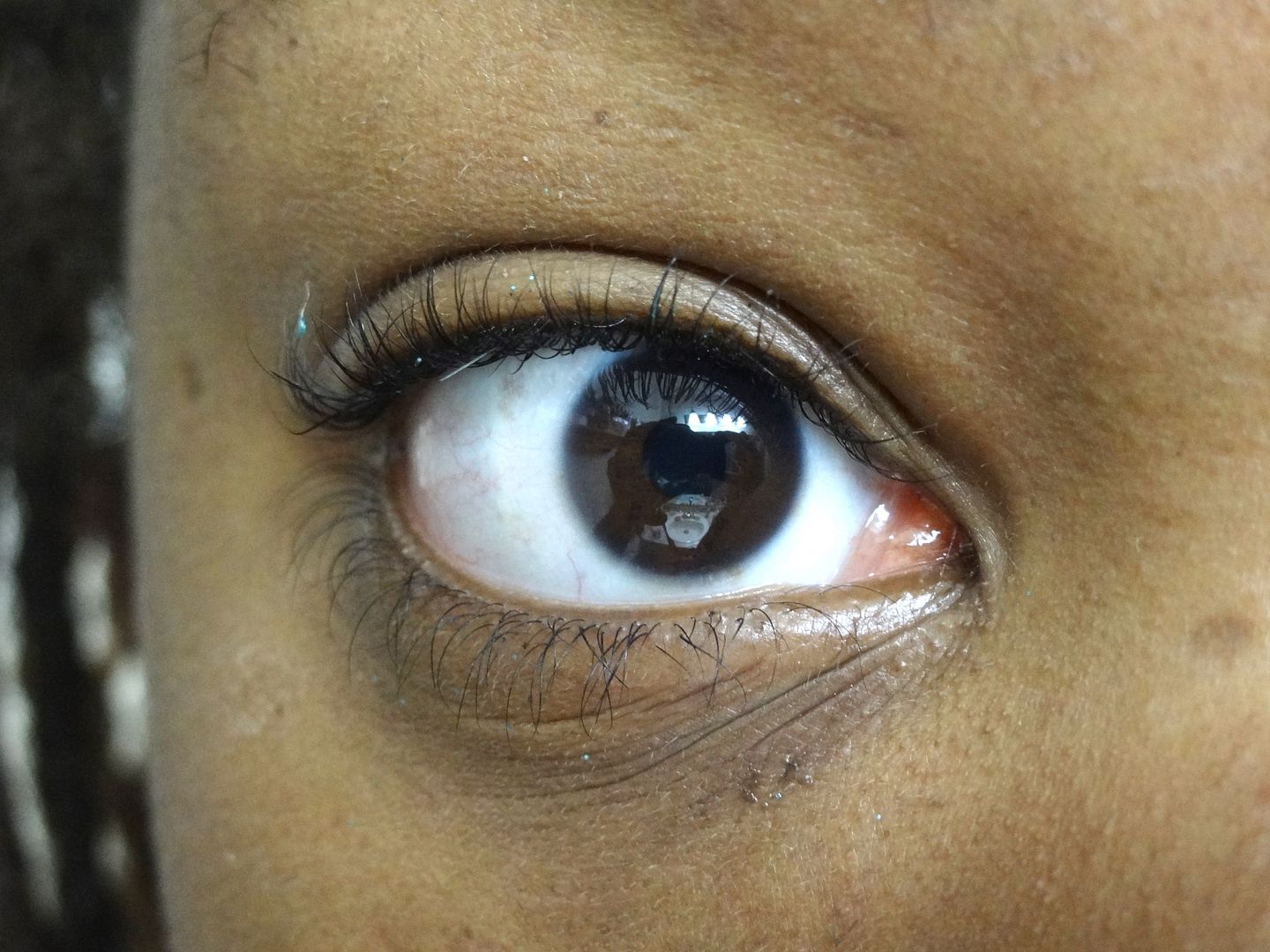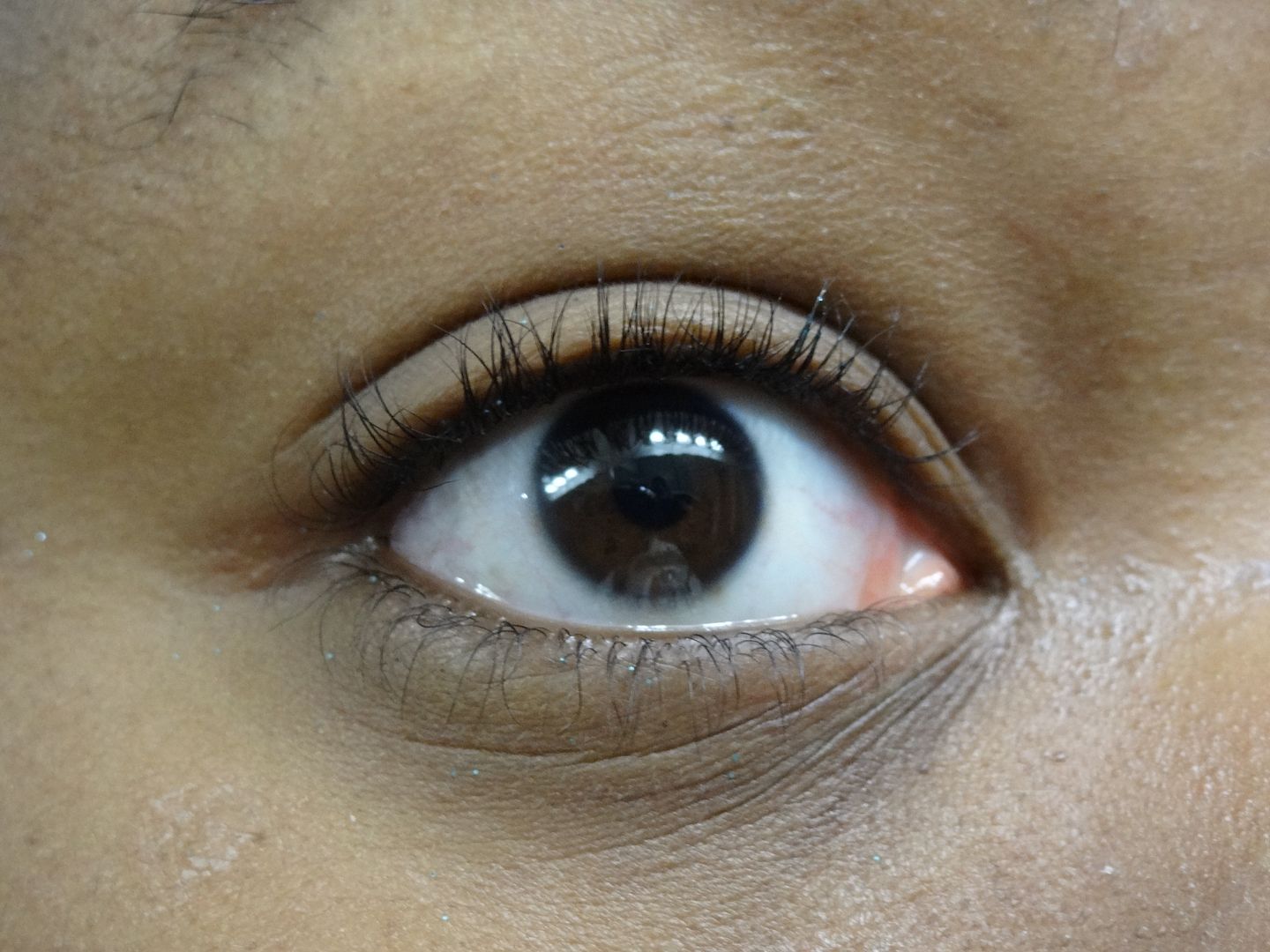 Lashes after 3 coats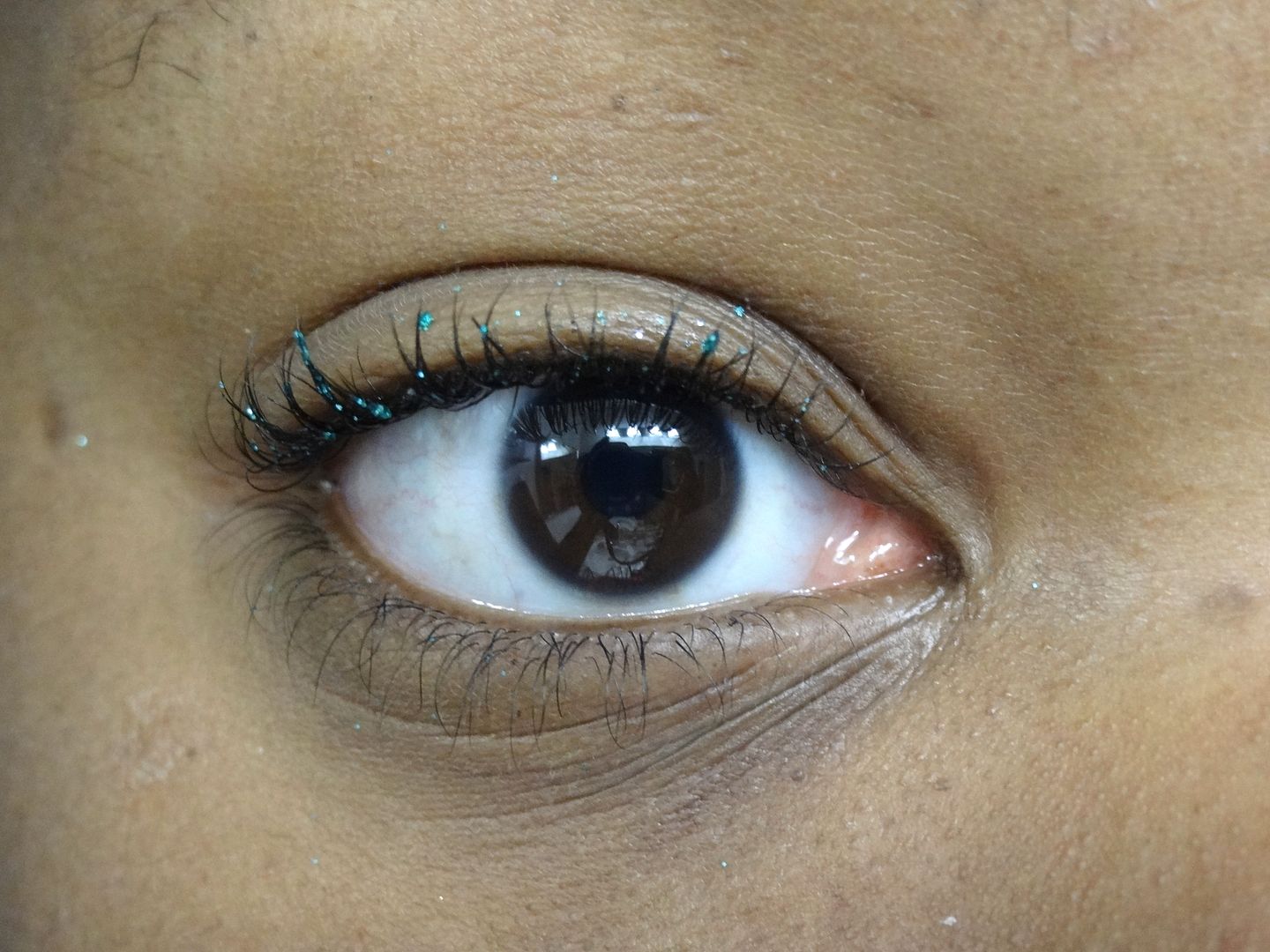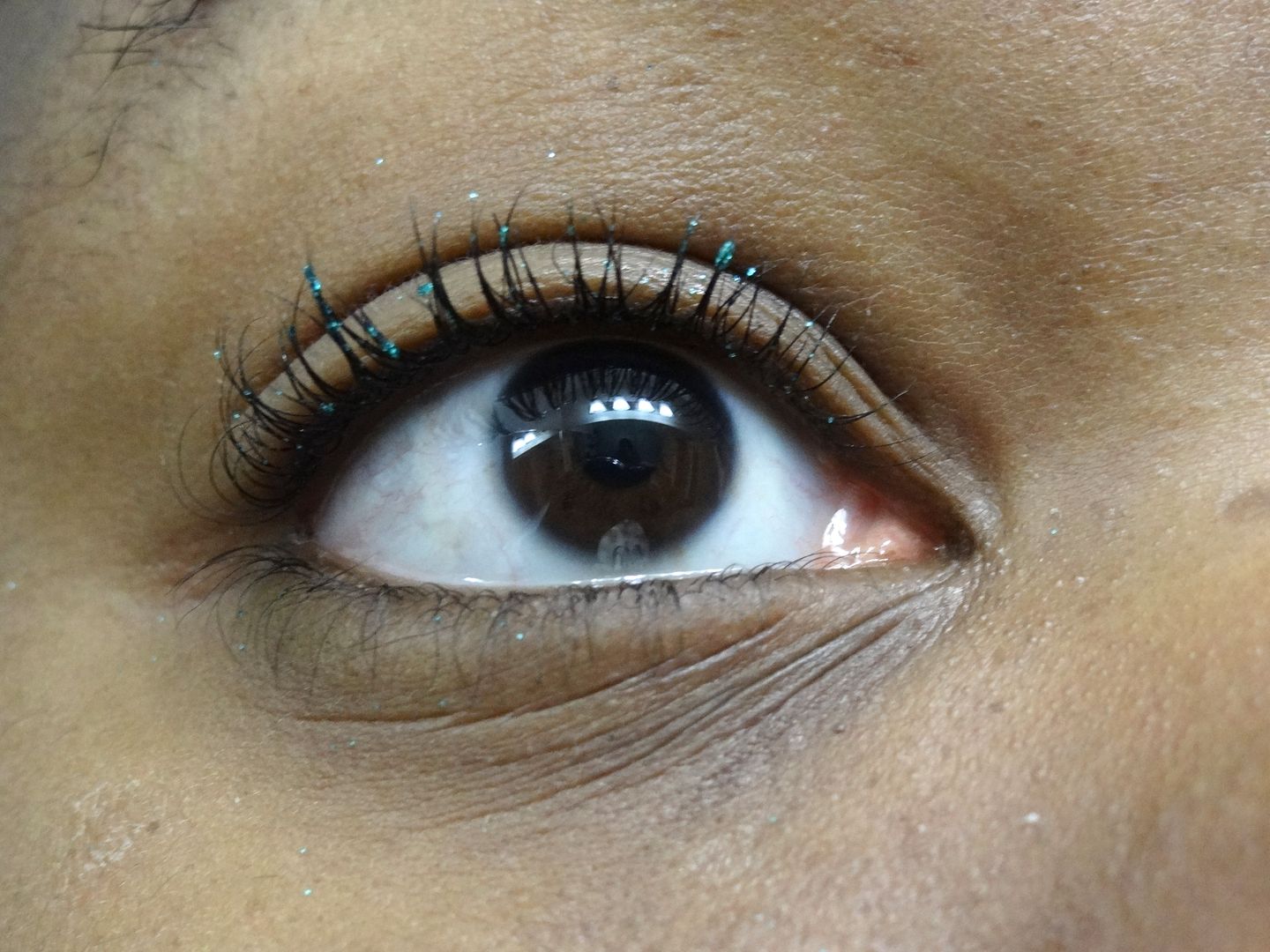 Do I recommend it?: Only if you're okay with only getting a minimal amount of glitter on your lashes. You could of course layer it over a mascara that you already have on, but that can result in flaking. This mascara is cheap enough to be useful for some and even if you don't think it's hot, you didn't spend too much money so all is good.
Have you ever tried glitter mascaras? Yay or nay?