Ohmigoodness, I can't stand Hello Kitty's cutest. I swear It increases by the second. Take this Hello Kitty Beauty brush set from Sephora, for example…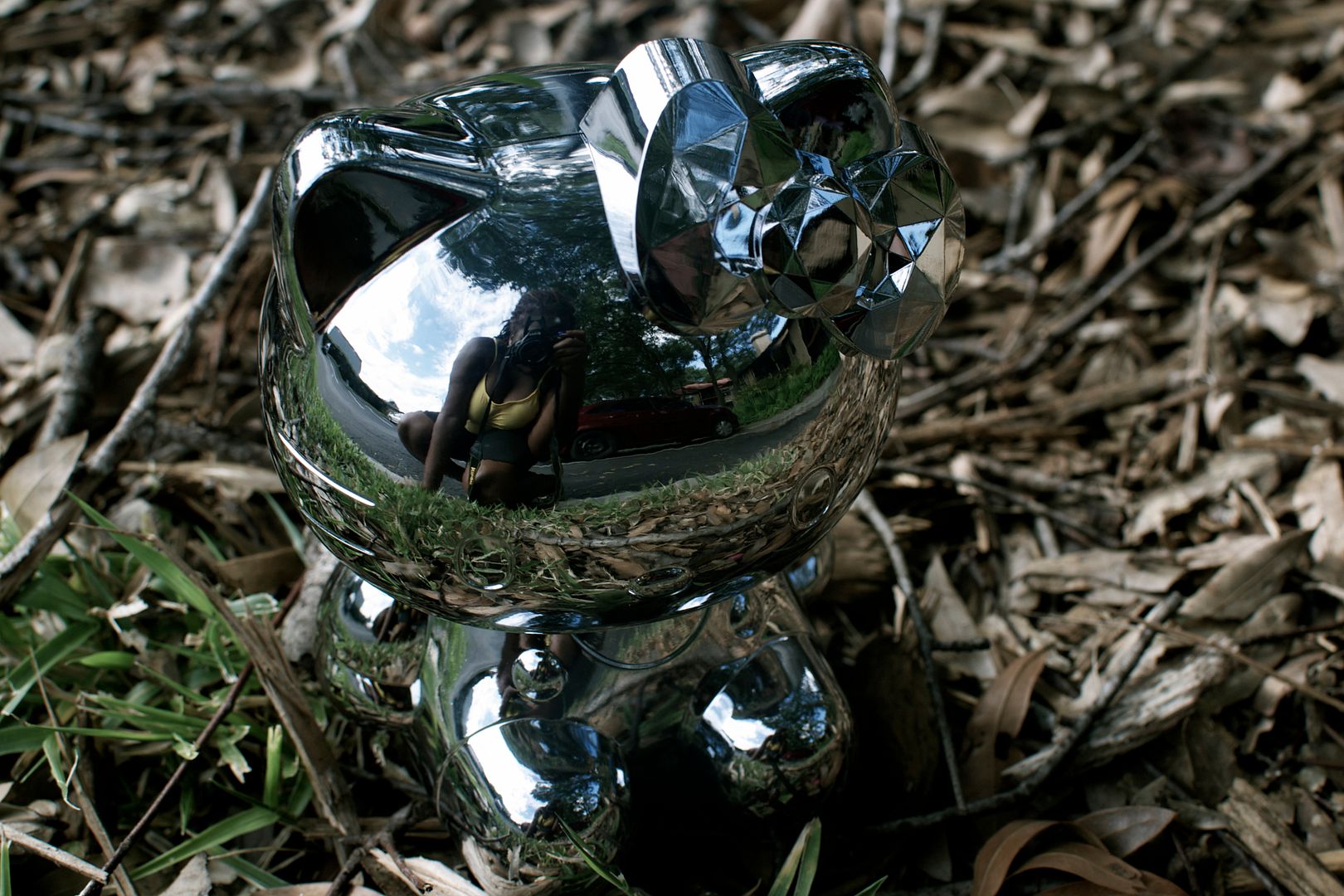 Okay, don't laugh. It is hella hard trying to take a picture of a metallic brush set without showing my reflection. Still. It's cute though, uh? I've had my eyes on that for quite some time and I am super excited about getting the opportunity to review it. With the holidays coming up, folx are gearing up for holiday finds and this may be one that you  need to add to your list.
Who is this brush set for? An avid Hello Kitty fan, no doubt. But are the brushes up to par?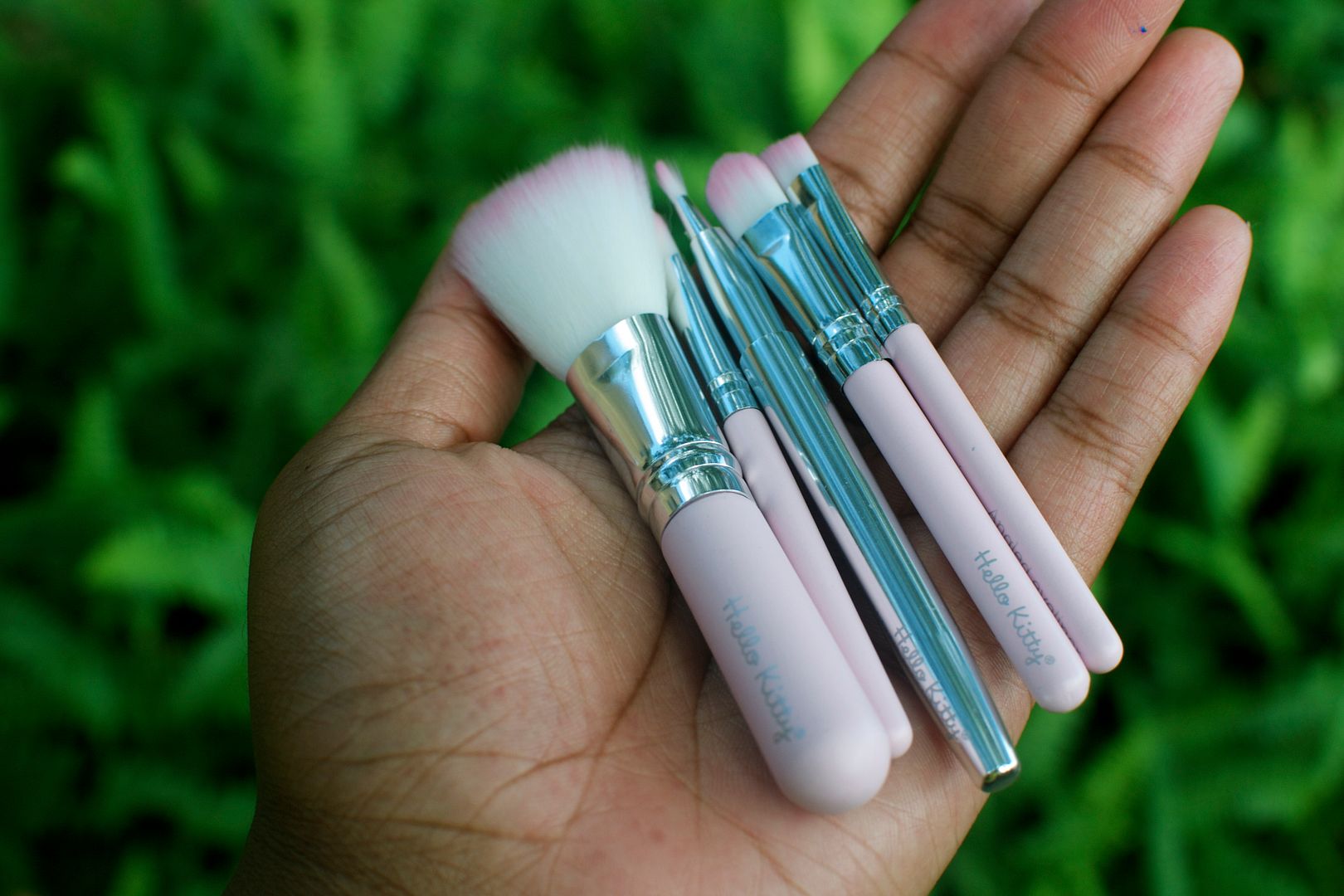 They're okay. These are synthetic travel-size brushes. I wish the website actually said that because I'm pretty sure many folx purchased without knowing the the brushes would be so small. I like travel size brushes. But of course, only for traveling. The best thing about these brushes?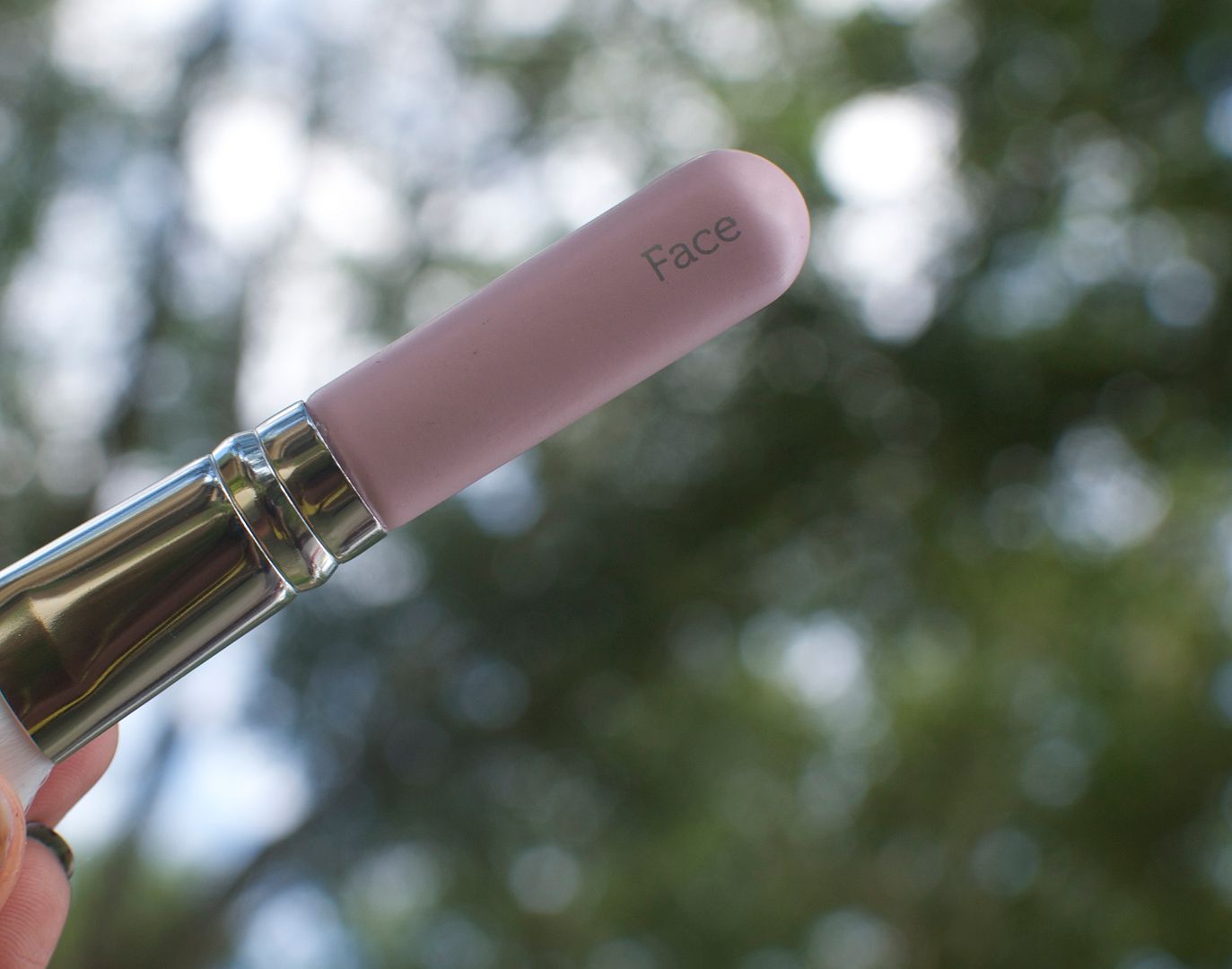 Each brush let's you know its function. That's pretty groovy. The brushes include:
– Face Brush
– Eyeshadow Brush
– Shader/Blending Brush
– Angled Eyeliner Brush
– Lip Brush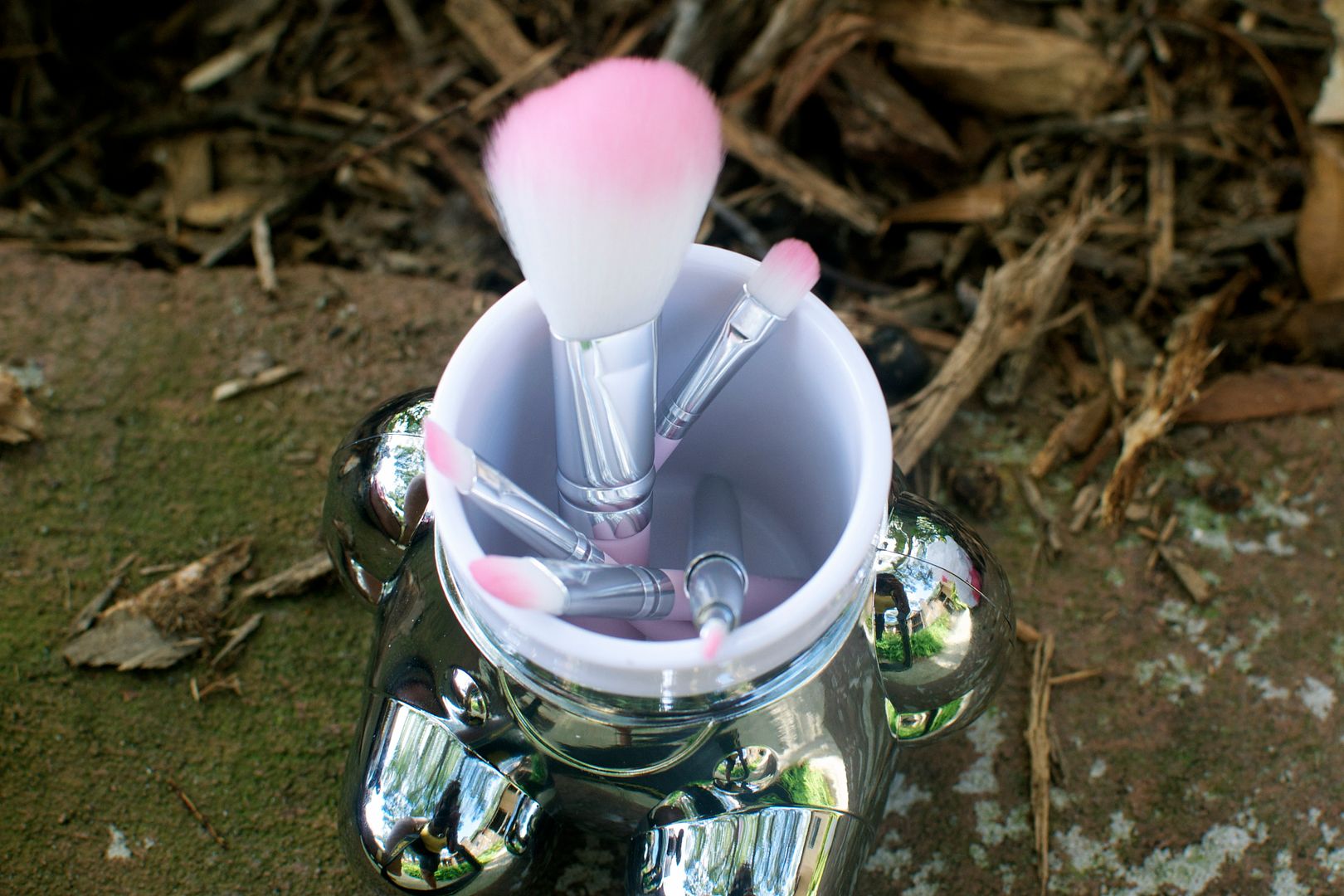 They feel good. While they aren't super scratchy they aren't insanely soft either. Which is a good thing. The downfall about the brush container is that it can only house travel size items. If you decide to use it for an eyeliner or regular sized brush, it simply won't fit. That kinda sucks.
That said, I think this is perfect for the Hello Kitty obsessed who don't have high makeup and beauty demands. For gals who want something to look pretty and don't require much when it comes to makeup storage, this is perfect.
Priced at $49, it's a bit on the 'spensive side, but hey…HK isn't always a cheap gal.
You can grab this Hello Kitty brush set from Sephora locations and Sephora.com.