So we've covered the the Hello Kitty Beauty line when it came to nails and eyes, right? Let's hit up the lippies and see how they fare, mkay?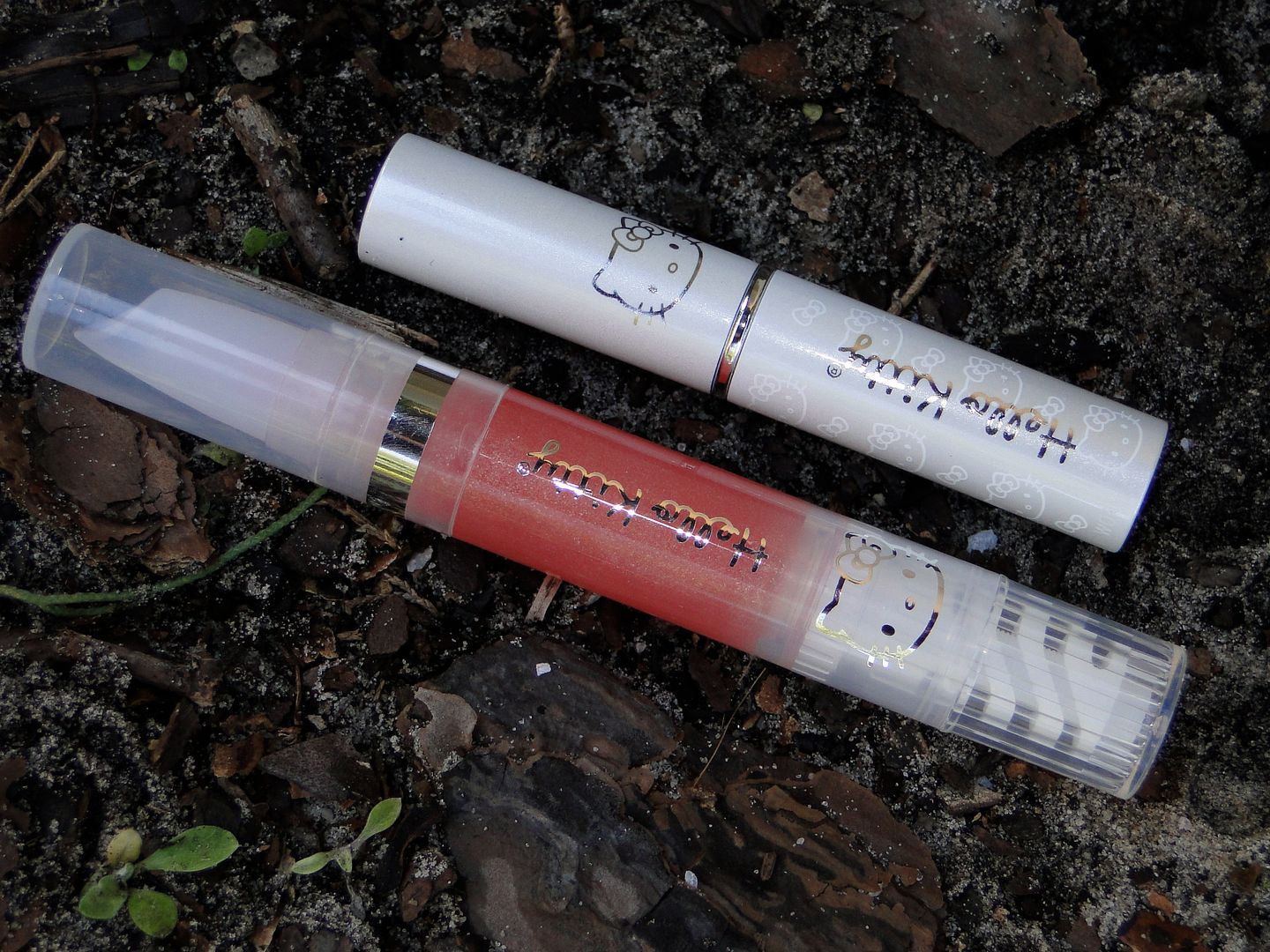 The line has 3 different kinds of lip products. The one I'm missing is a balm that comes in a cute jar.
Yep, I will definitely have to pick that one up on my next Sephora run. But in the meantime, get the deets on the other glosses.I absolutely LOVE the packaging of this kid here.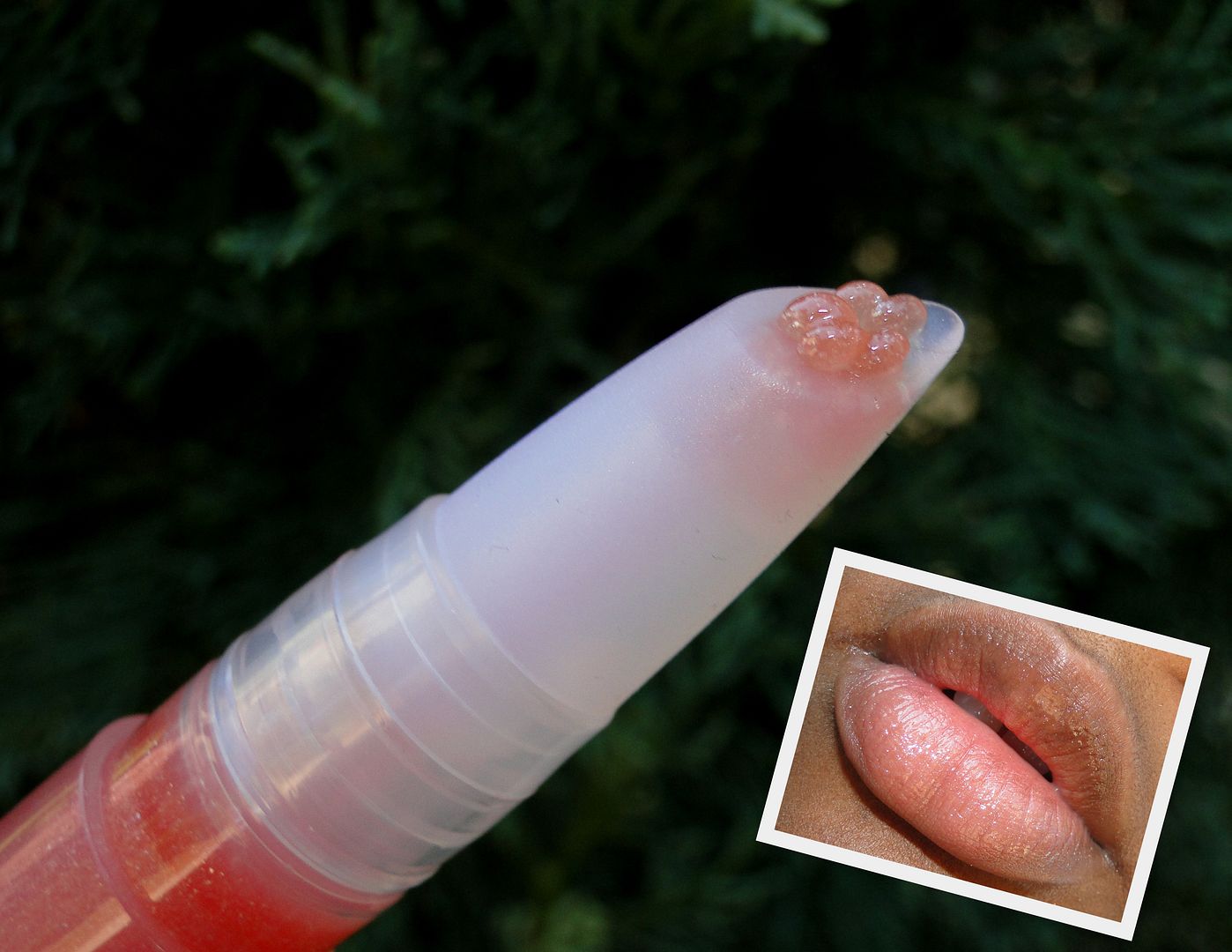 This is the first time I've ever seen a gloss with this kind of applicator. The tip has a jelly-esque feel to it. Lovin' it! These retail for $16 and come in 9 different shades. The finishes vary from sheer glitters to jellies. The swatch above is of Watermelon and while it feels moisturizing on the lips, it has absolutely no color pay-off. Womp. But the smell is pleasant and I find it to last for quite some time, so it's not the worst gloss I've ever tried.
And then there are the balm-like glosses.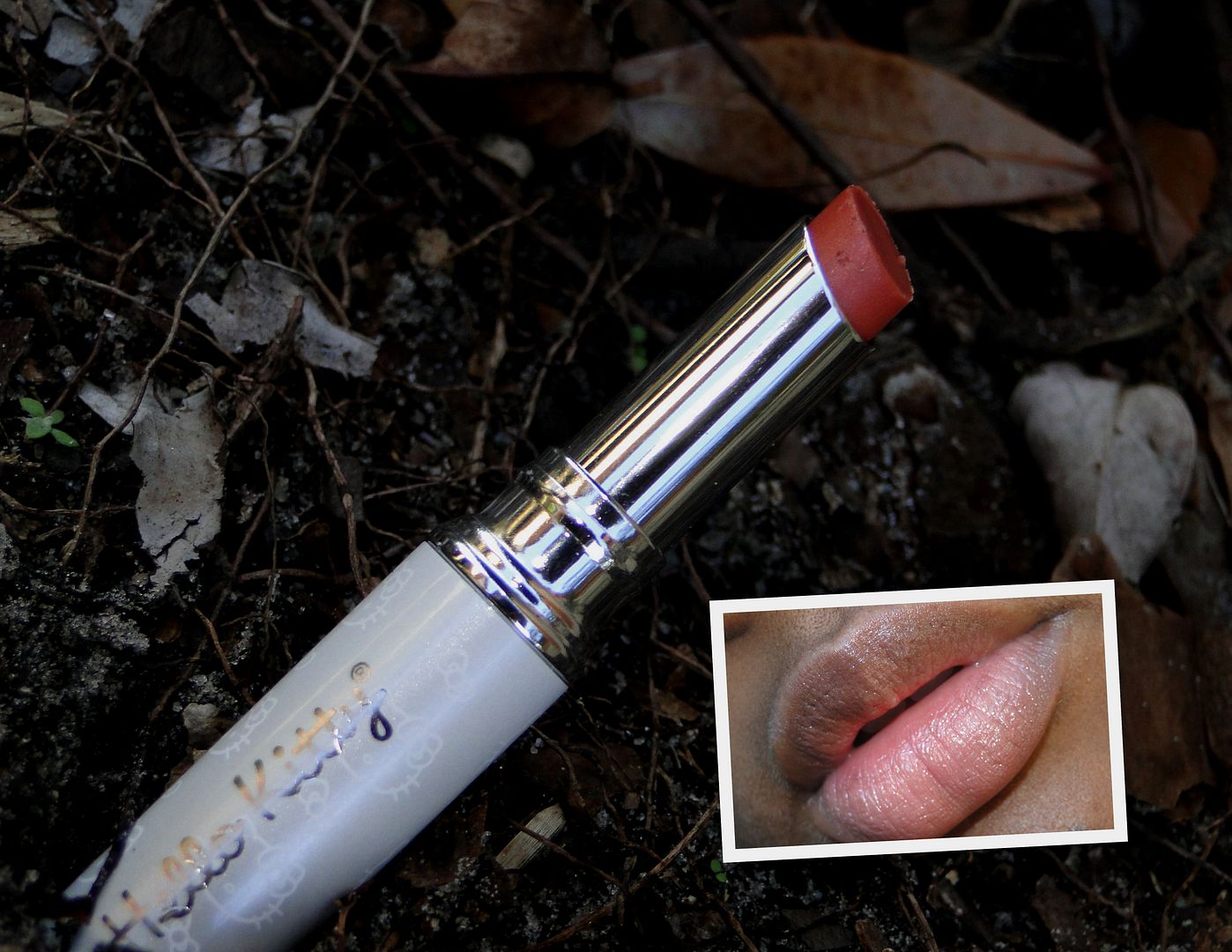 These come in thin tubes that are most reminiscent of lipstick tubes. Just like their siblings, there are 9 different shades and they retail for $16 a pop. I lu-lu-loooove these. They have almost replaced my Burt's Bees balm. And that says a lot considering Burt and I have been ride or die for quite some time. I have the shades Charmmy (featured) and Pinkie and while Charmmy doesn't add a lick of color, Pinkie provides a nice cool pink tint to my lips.
One of the biggest surprises about the Hello Kitty Beauty is that the packaging doesn't feel cheap. All of the products come in embellished boxes and feel nice and heavy in the hand. Look at Hello Kitty…she's all grown up 'an stuff. You go girl! Check out the rest of the Hello Kitty Beauty lip products here.
Muah,