Welcome to another post of Amor de Lacquer….the series all about nail polish and nail care! Send me your requests, suggestions and ideas to Brittany@ClumpsOfMascara.com.
Of course I had to show the nail goodies from the Hello Kitty Beauty collection some love. Let's take a look at the nail stickers.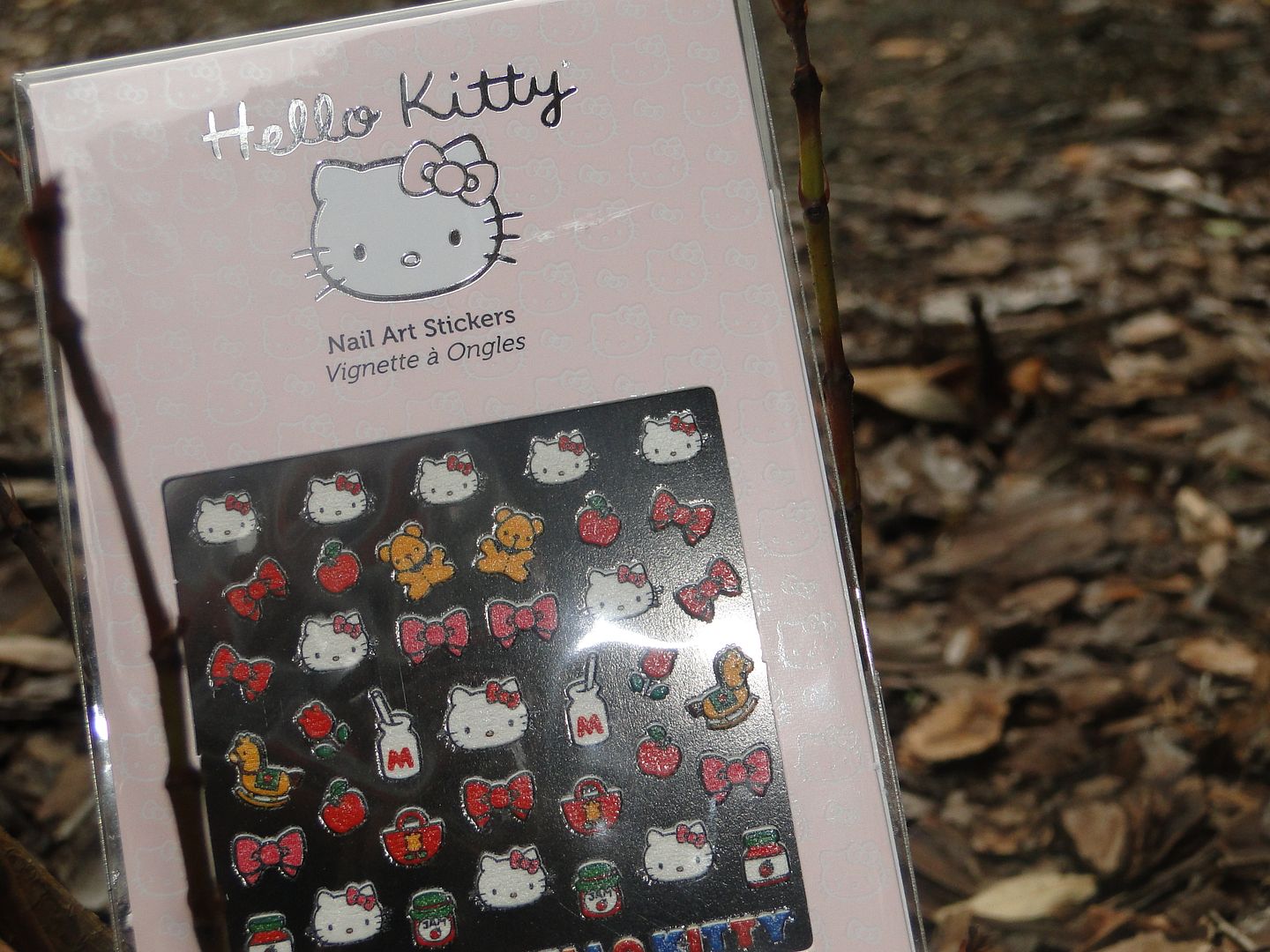 Yep, you can squeal now.
The cute factor doesn't end with this collection. And I love that nails were included. If you're not a make-up girl, chances are you'll give the nail goodies a glance. I HAD to grab the stickers. I've had Hello Kitty on the nails before via konad so I was excited to these out.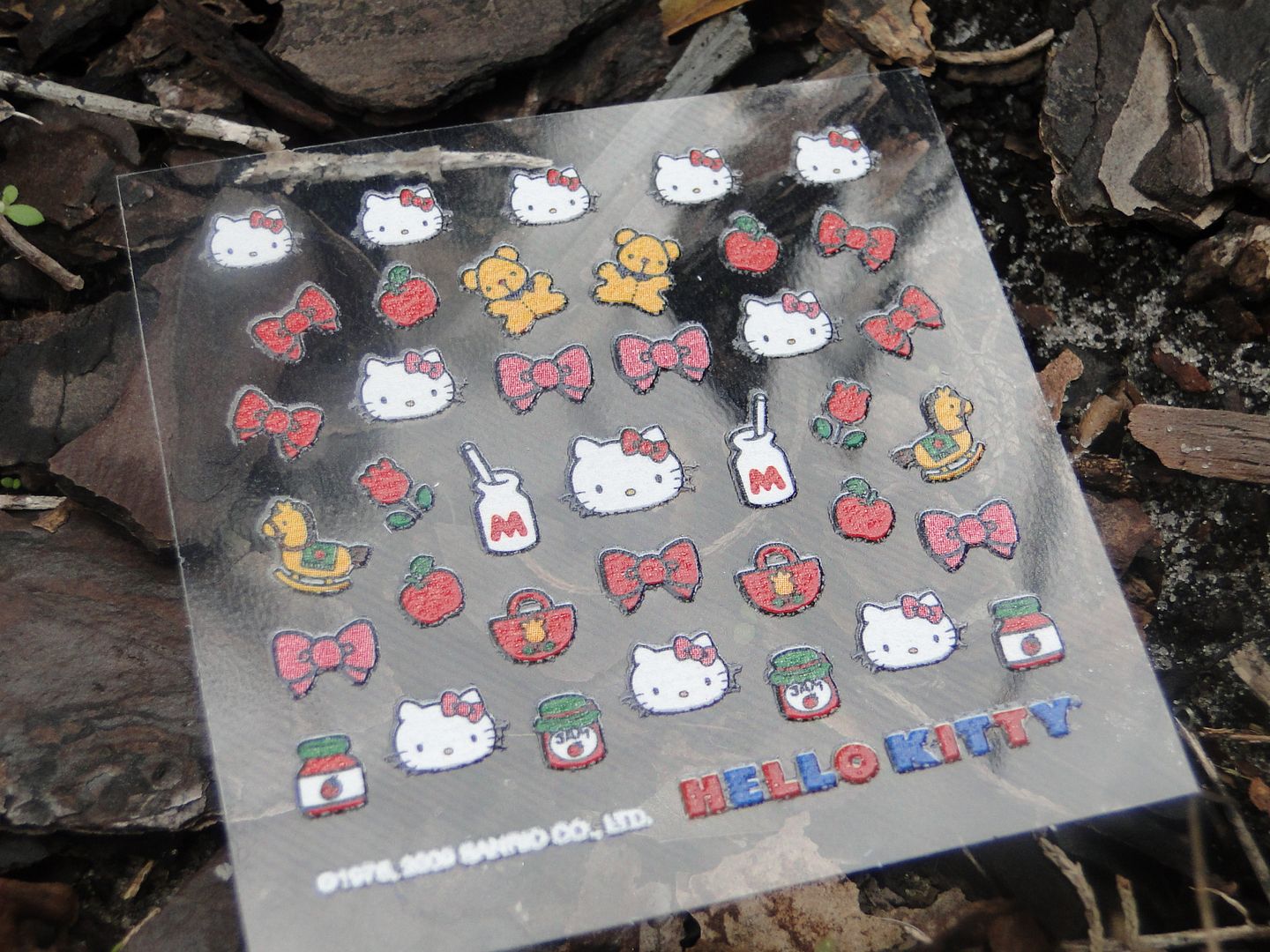 It didn't say so on the online description but these stickers are paper. No me gusta. They do okay for short-term wear. Given that you don't bathe, wash your hands or go anywhere near water. And even if you apply a top coat over them, they will still deteriorate pretty quickly. Which is sad because they are just darling!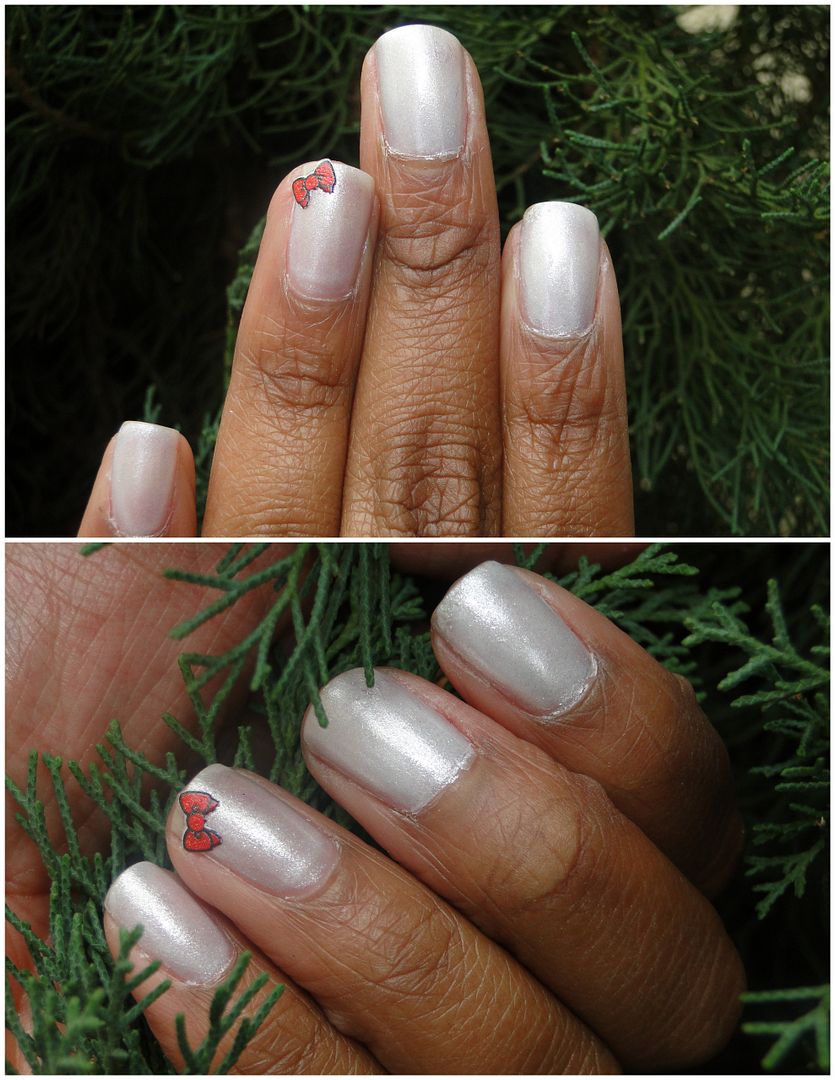 And after I washed my hands…
It started to peel away. 🙁 These stickers are only $5 so I'm not too bummed out. Still, I'm not sure if they are a MUST in this collection. You can, of course, place them on tangible items.
Then there are the polishes.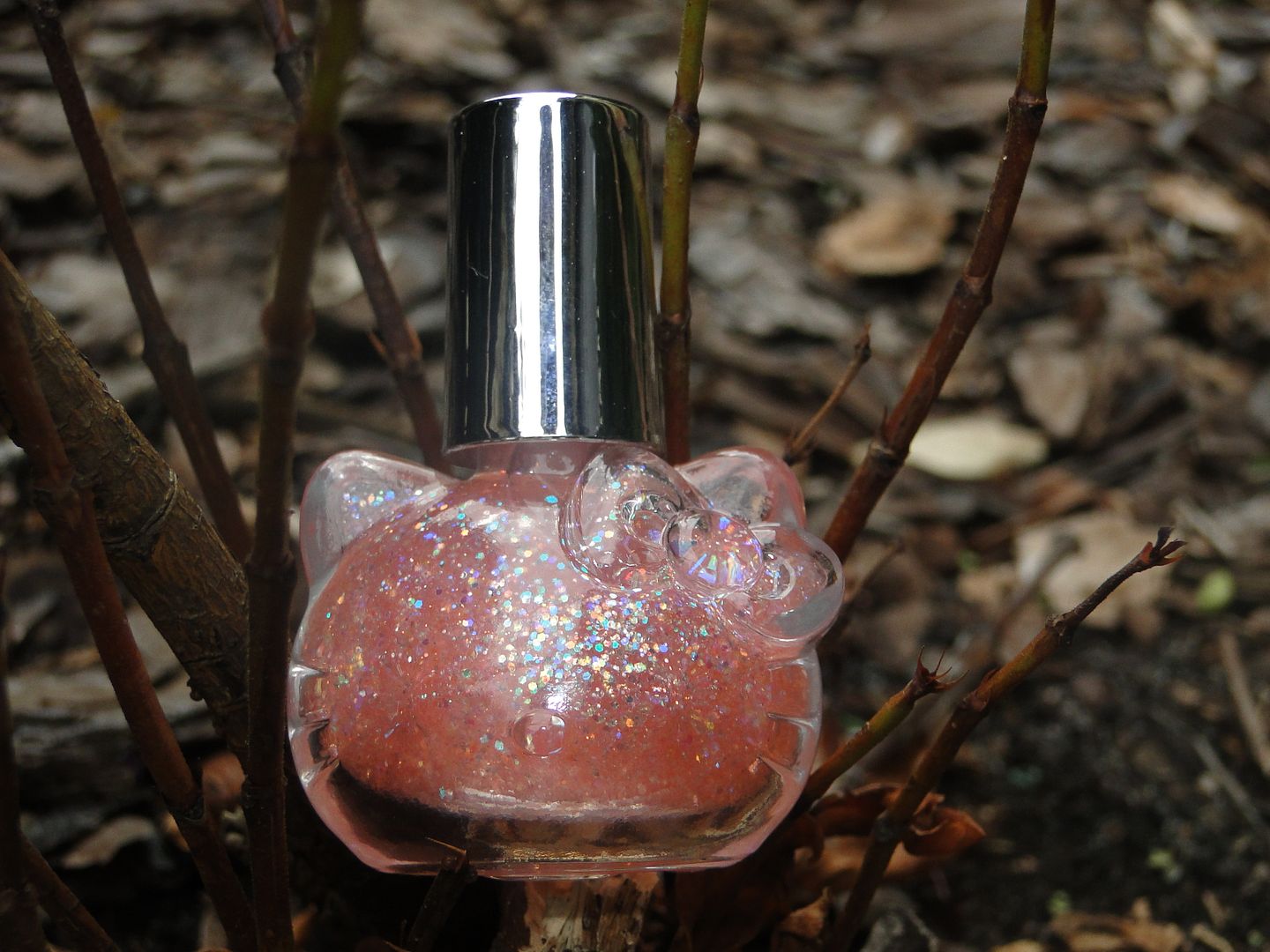 I only grabbed one. And yes, I'll totally admit that I only purchased Pink Sprinkles because of the name. Pink Sprinkles has 6 other siblings that range from pinks to glitters, a yellow and blue. I only grabbed this for the packaging. I didn't expect much in terms of product performance.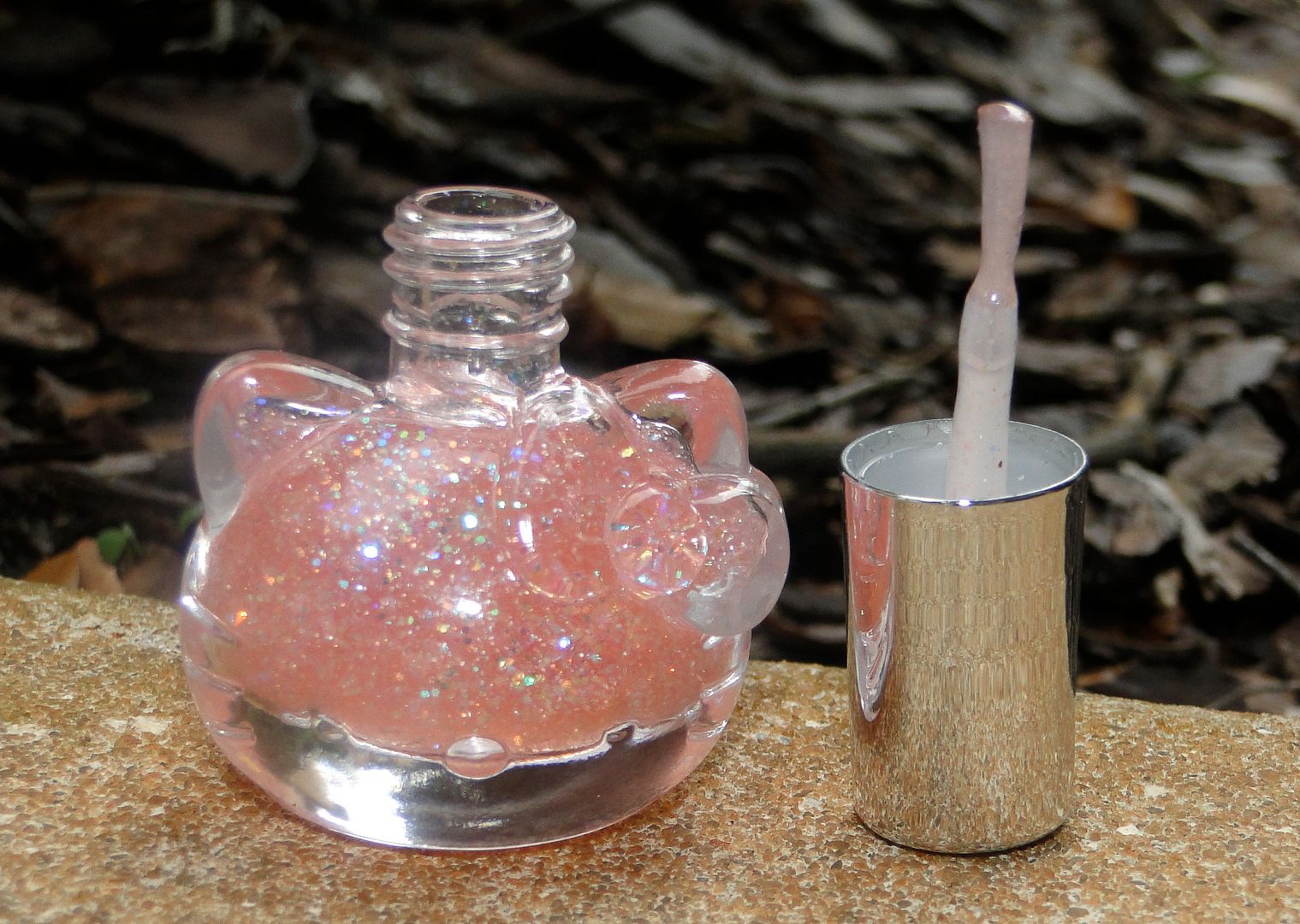 The bottles are itty bitty and make for tough use by big kid hands.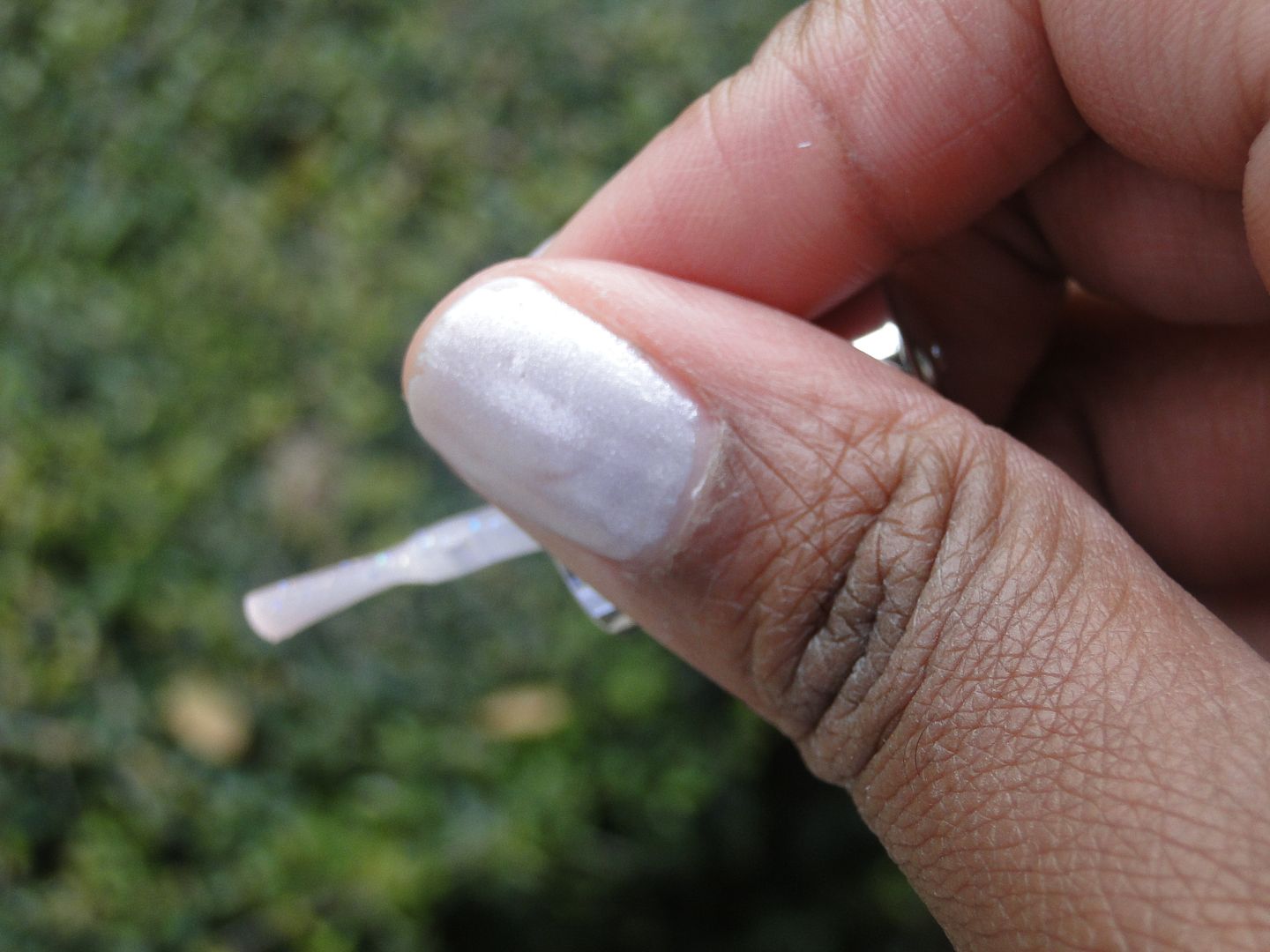 I layered this over a silver nail polish and it's faint and opaque.
I'd snag these only if you need to add the cute factor to your nail polish collection. They run for $10 a pop. Look for 'em at Sephora stores and on Sephora.com.
Who wants HK on their nails? 8)