Y'all already know how much of a Hello Kitty fan. And I was practically doing cartwheels when I heard that Sephora was coming out with a Hello Kitty Beauty line. I managed to grab a few of the items during the VIB sale.
First up…this super cute eye shadow palette.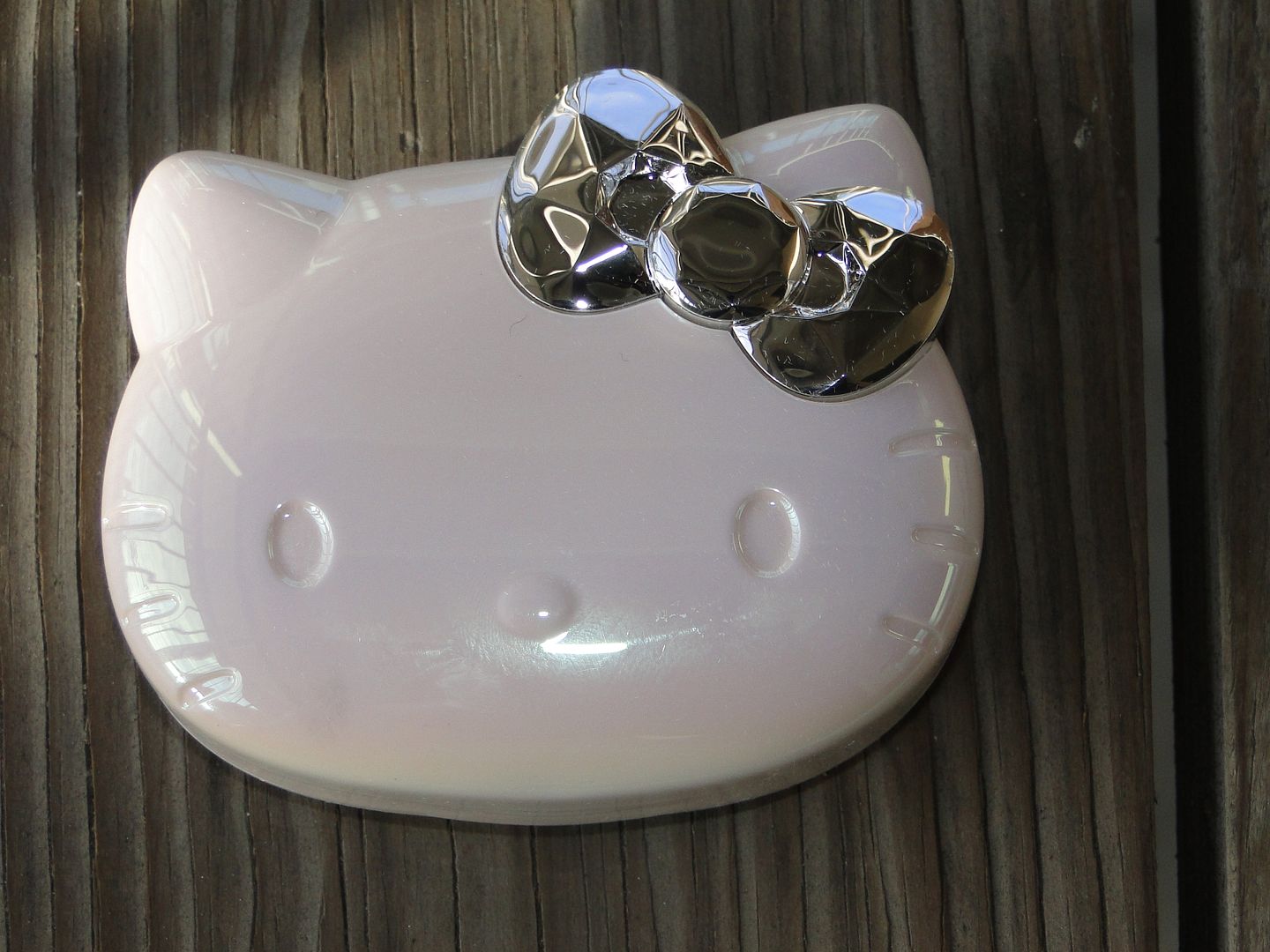 But are the shadows as good of a quality as the the packaging?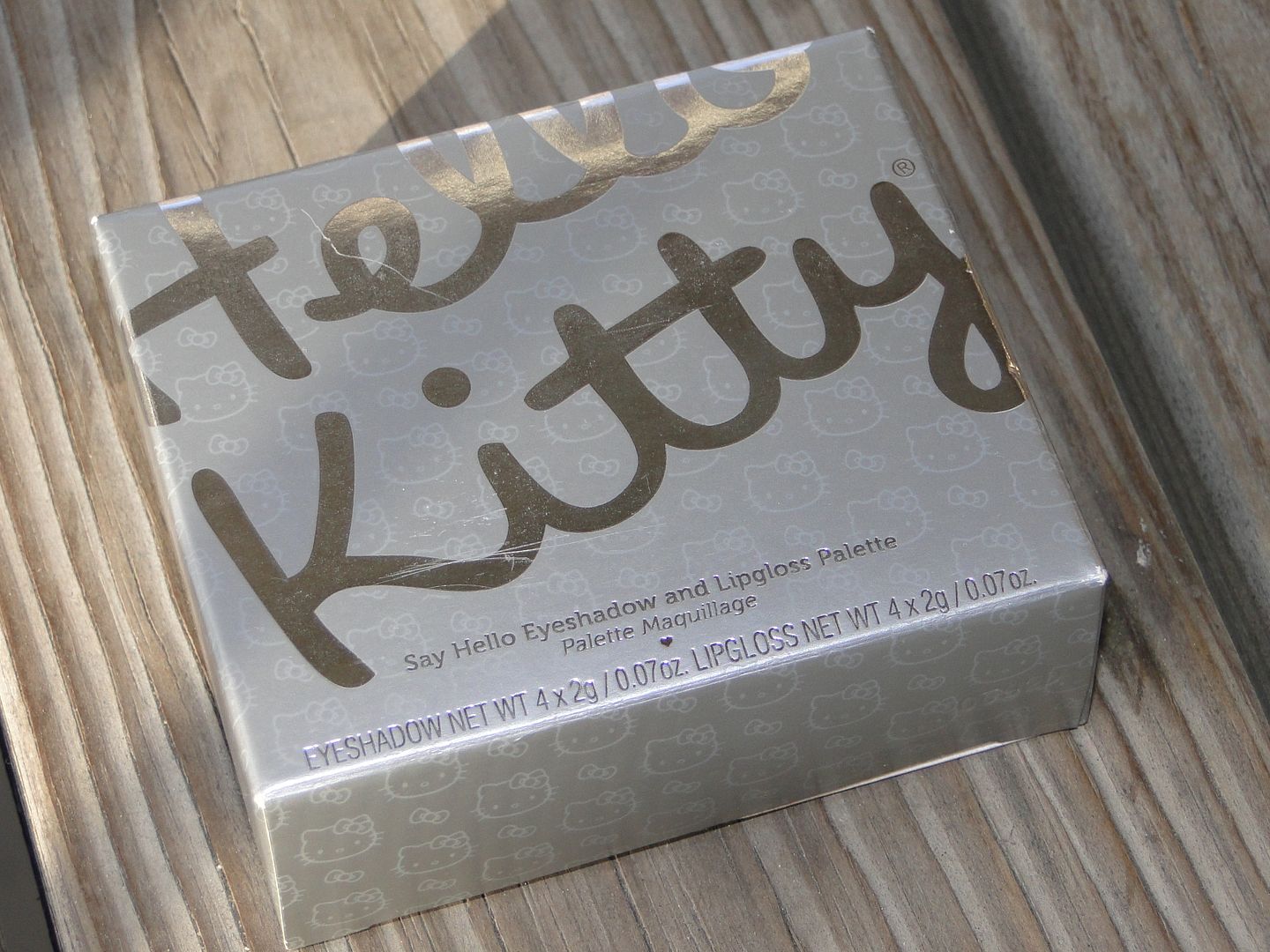 The packaging rocks. I love the little details.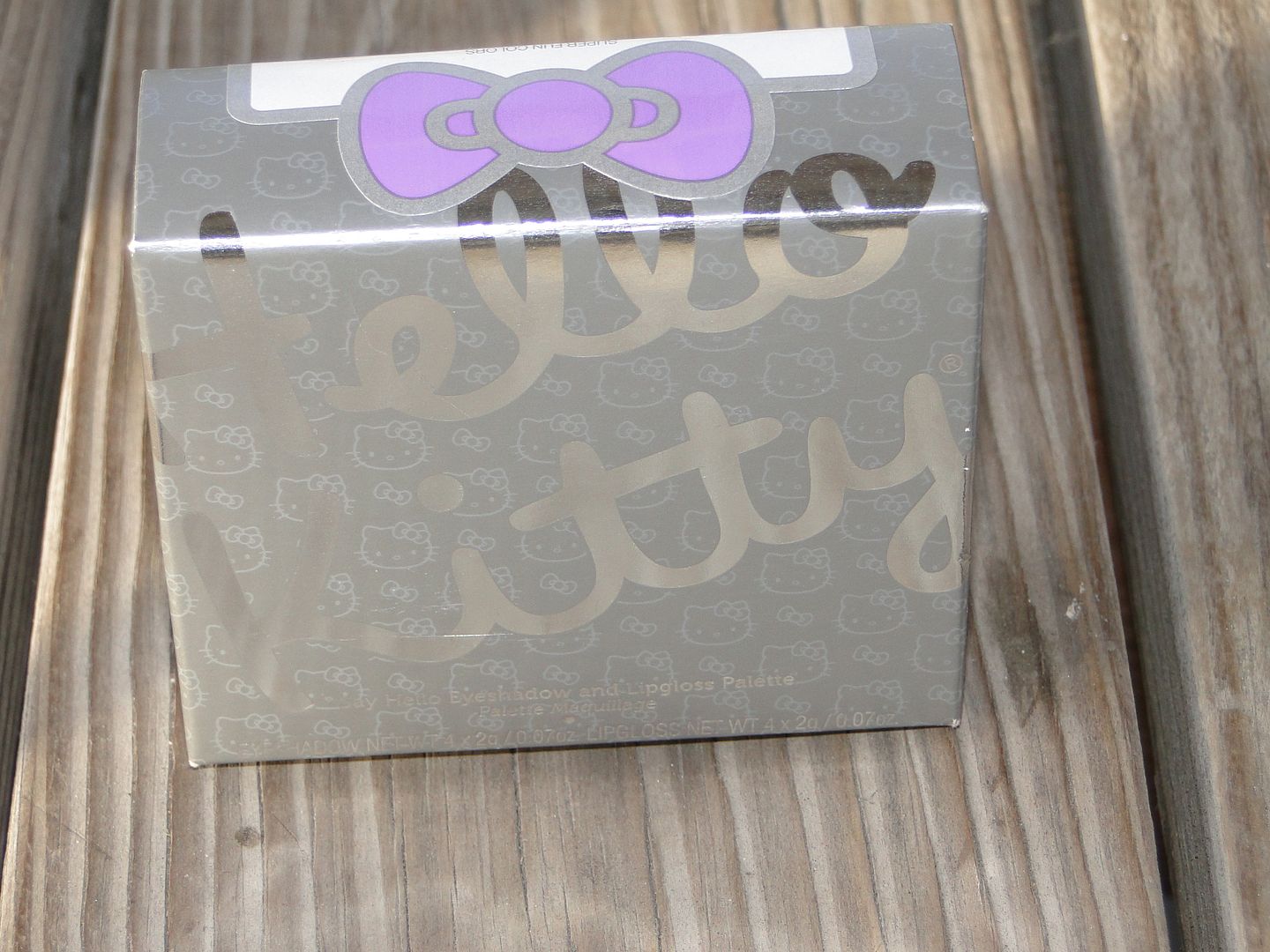 Tee-hee-hee! How cute is that bow? And the palette, in its opalescent casing, feels sturdy in the hand. It's plastic but it doesn't feel cheap. Which is a good thing considering it runs for $35.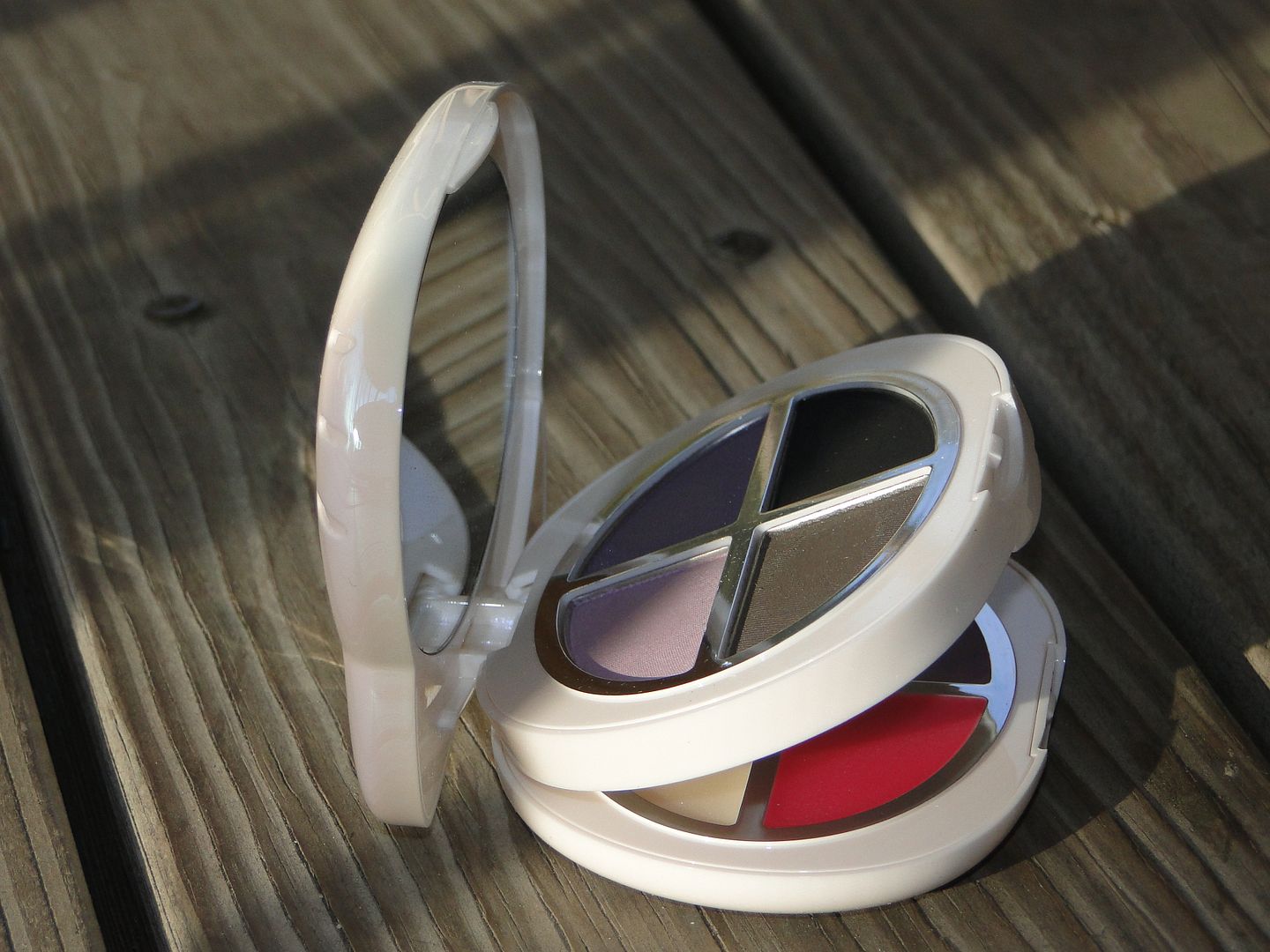 When you open up the lid, you'll find a mirror and 4 shadows staring at you.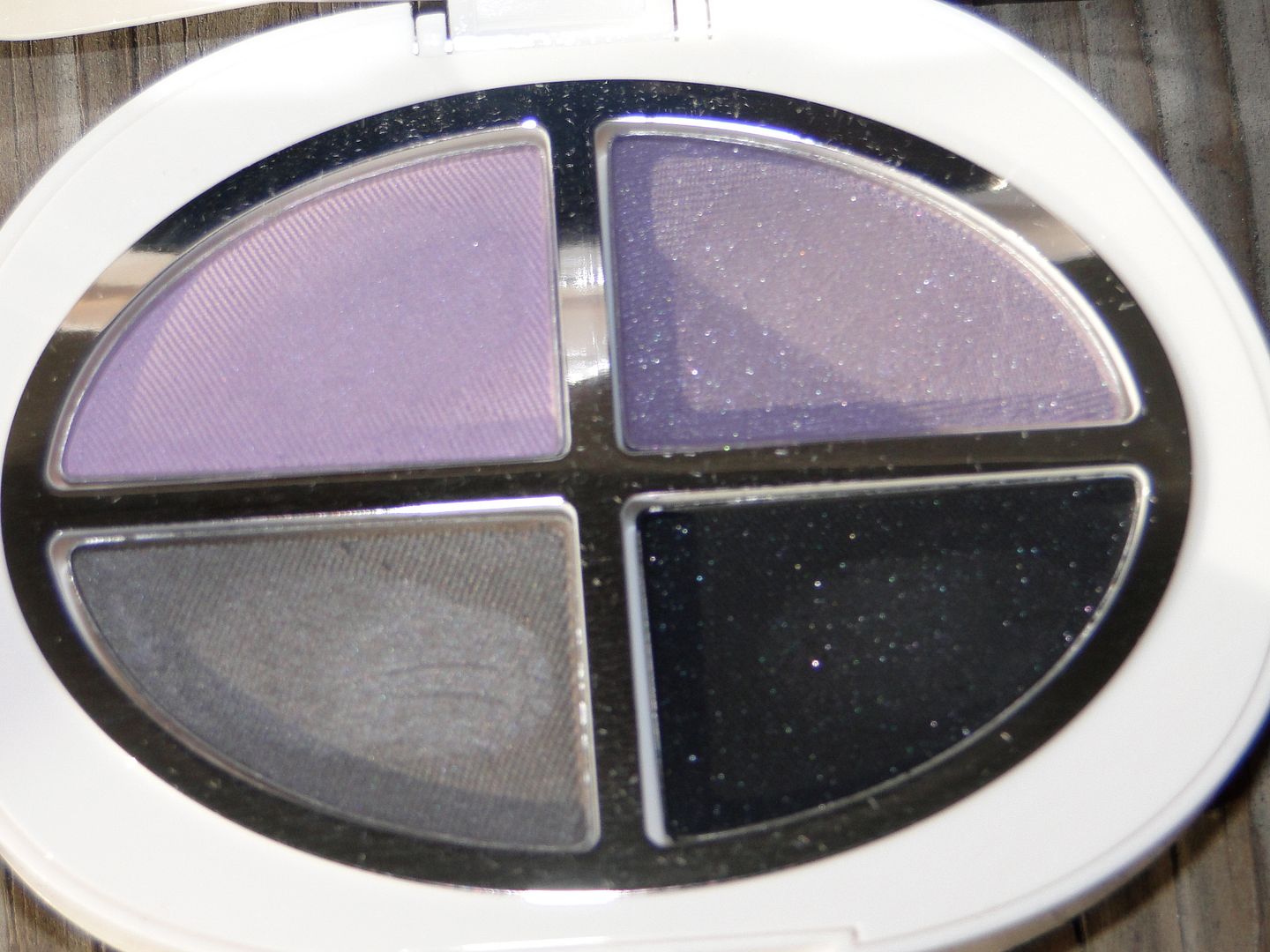 The color choices work for me. I like that there are different textures. The black and the purple above it seem to be mattes with a bit of shimmer whereas their siblings to the left are more frosty. I would have LOVED to see a pink thrown in there though. And the color payoff surprised me!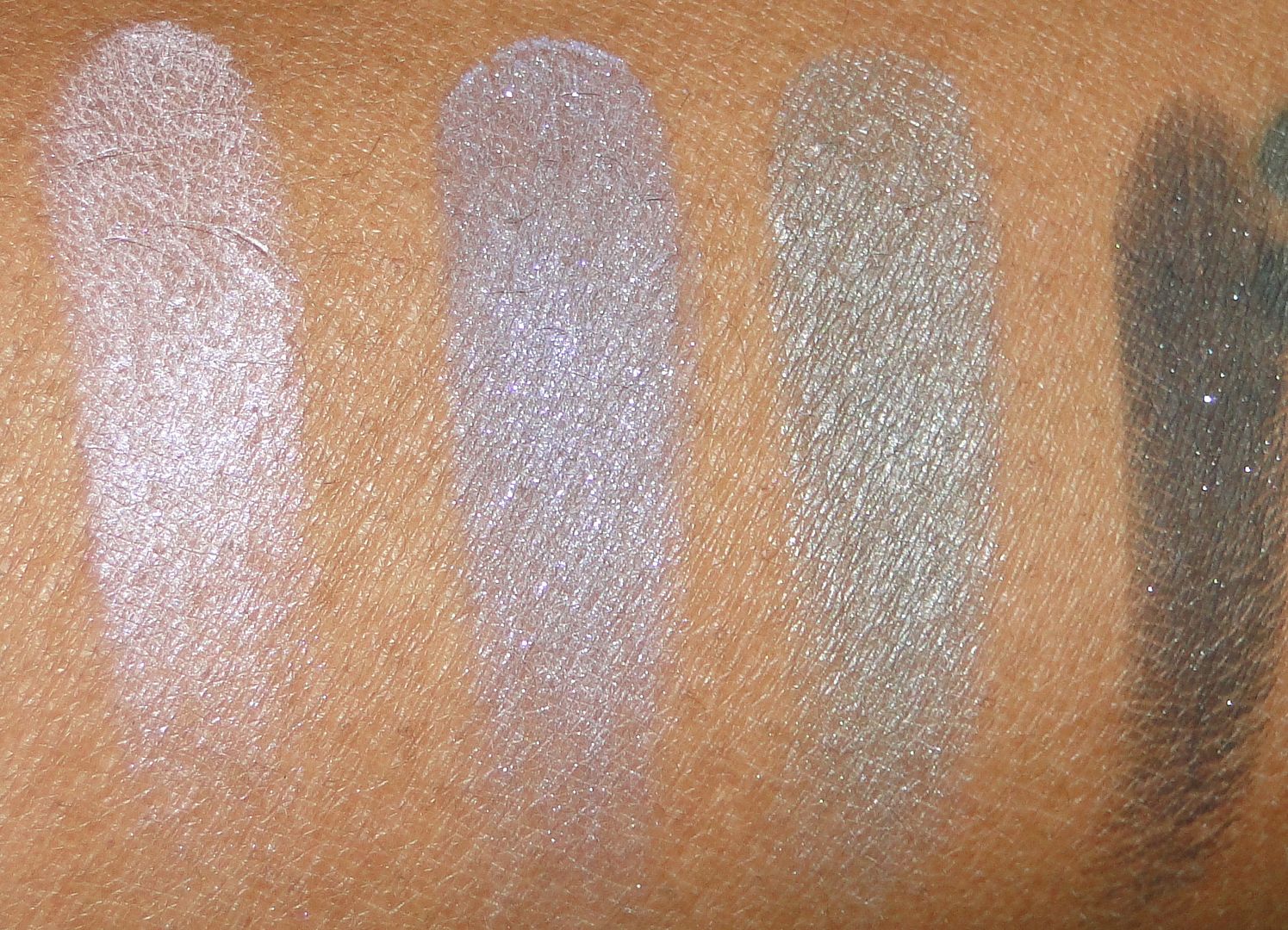 Well well welllll…look at you Ms. HK. Not bad at all. I'll be cranking a look using this palette soon. If you're looking for options, I think this palette has it. You can do a smoky eye or a subtle lavender lid. Would you get daily use out of this palette? Probably not.  But is it fun on the go? Oh yeah!
And then there are the lippies.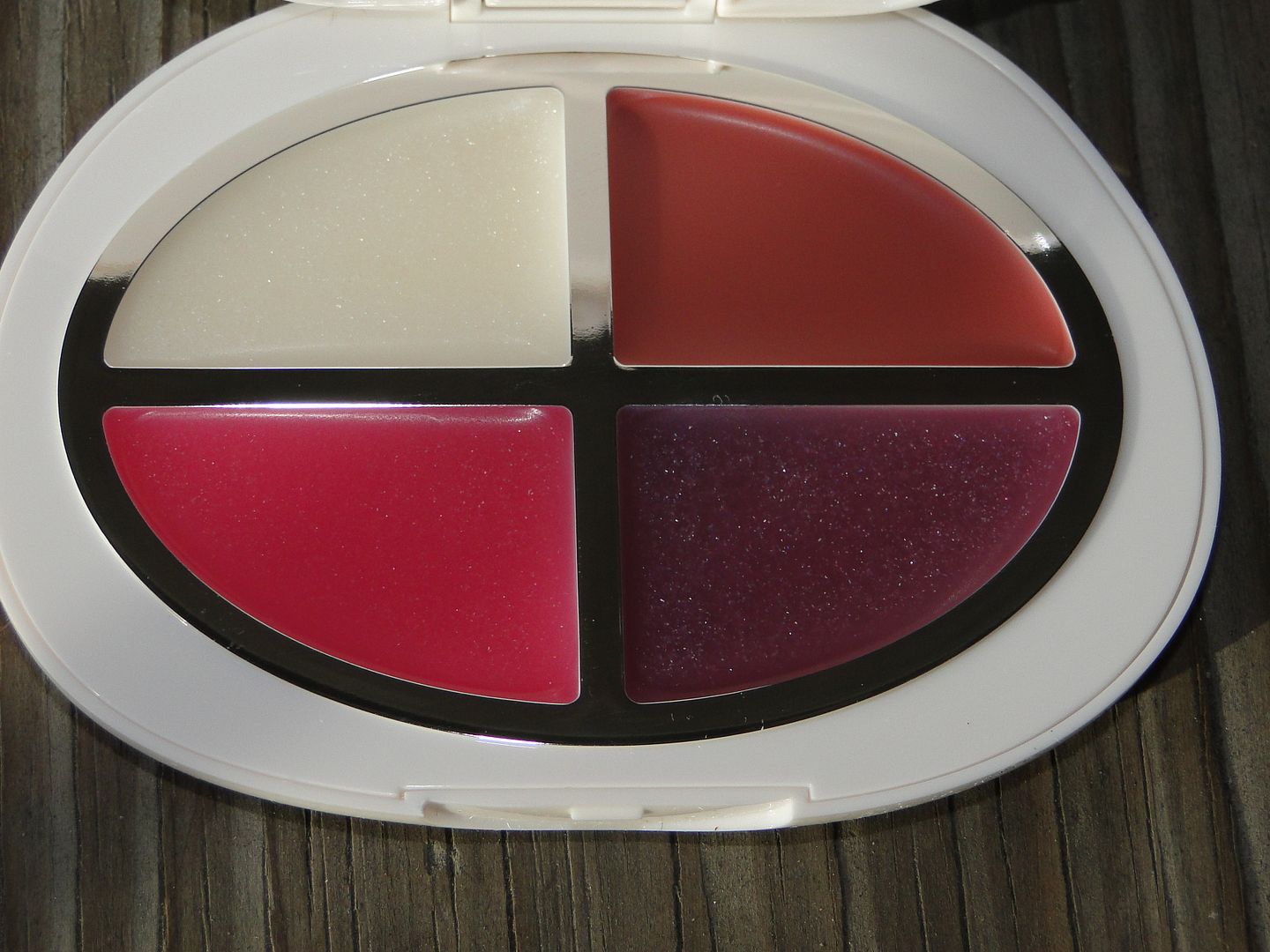 Which feel nice on the lips but go on very sheer. That's okay with me. I didn't even expect lip colors when I purchased this. It was a nice little surprise but not one I'll use on a regular as the colors REALLY don't show up.
Of course this palette gets an A+ from me simply because it's Hello Kitty. I adore the look of this packaging over MAC's Hello Kitty collection, which I wasn't the biggest fan of. MAC's collection was all about upping Hello Kitty's class. She was decked out in black and wasn't as fun. Sephora's collection reminds Hello Kitty fans why we love her. It's not about trying to make Hello Kitty "more mature".
I can't wait to share more of the collection with y'all but for now, YES…I think the palette is all that and more, whether you're a Hello Kitty fan or not. Because even if you're not, I think you'll still be impressed at the color payoff of these shadows.
They'll be coming to a Sephora store and Sephora.com near you soon.
Think you'll snag it?