When I fall for something, y'all…I fall hard. Take music for example. I can listen to the same songs for days, weeks and YEARS at a time. I STILL play "Let's Groove" by Earth, Wind & Fire like it came out in January of last year. I am a free spirit but I am a comfortable spirit too. I don't fix what ain't broke and while that can be a good thing, it stunts my creativity at times.
Hence why the starburst lips came to me.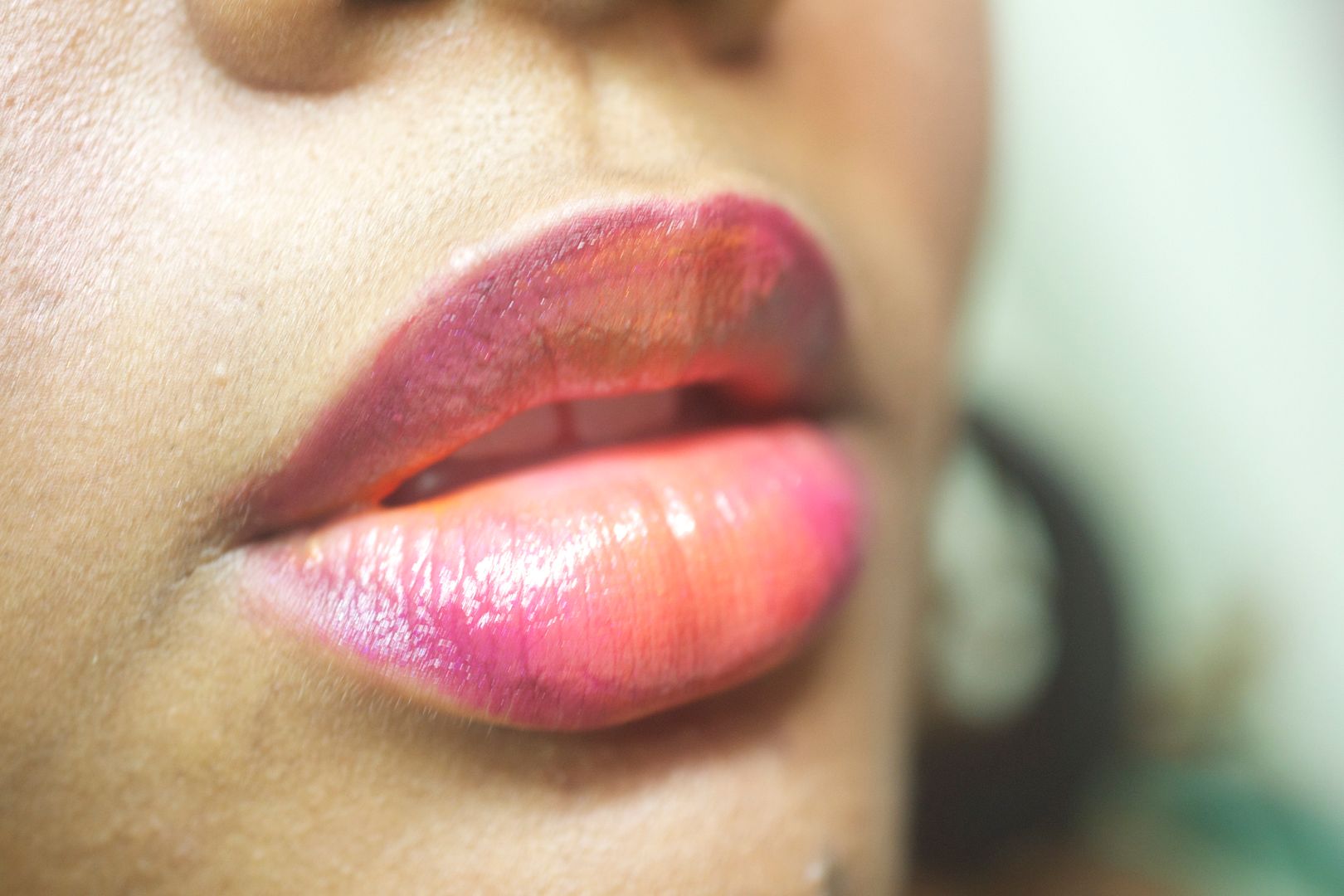 Yep. They came to me. Seriously. I was rushing into work on Monday and after plopping down at my desk, I realized that my lips were bare. Bare lips are a no no on Monday mornings. I rummaged through my makeup bag and pulled out the gorgeous Venomous Cosmetics' Let U Go.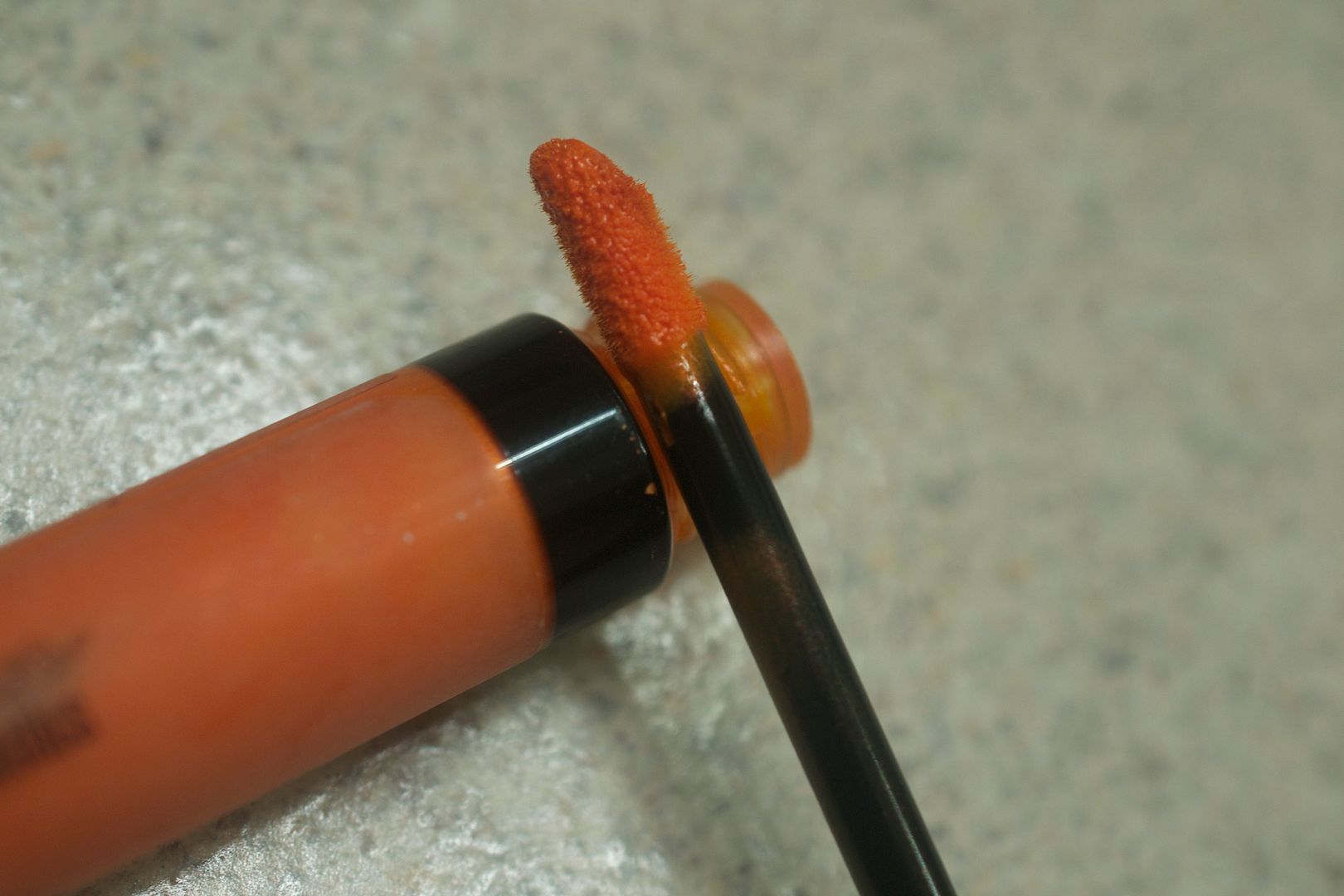 Venomous Cosmetics is an indie brand launched by a talented beauty blogger who is based out of Central Florida. I found about VC through my blog sister and friend, Phyrra (who also lives in Central FL…woot!) and when my eyes landed on Let U Go, I knew I had to have it. I mean, look at this orange…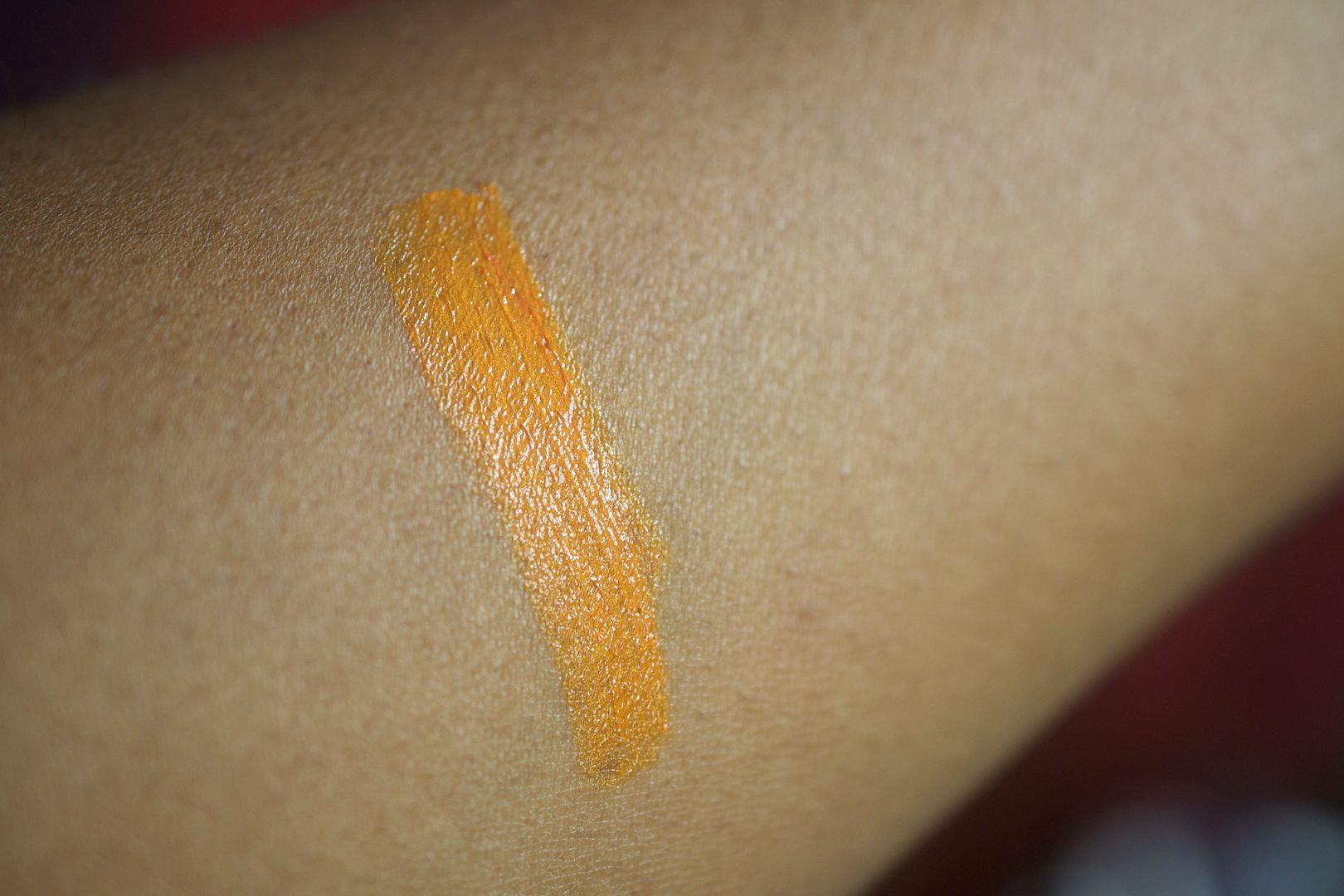 Gorgeous, right? It's even more stunning in person. I own nothing like it and was glad to add it to my stash. And I didn't use it until that rushed Monday morning. I wanted to go for something "different", yet work appropriate. And so sunburst lips were born.
Oh. And if you hear anyone use the words "sunburst lips", they so got it from me. I'm just sayin'. I came up with it first. 😉
First, I lined my lips using MAC's Vino lipliner.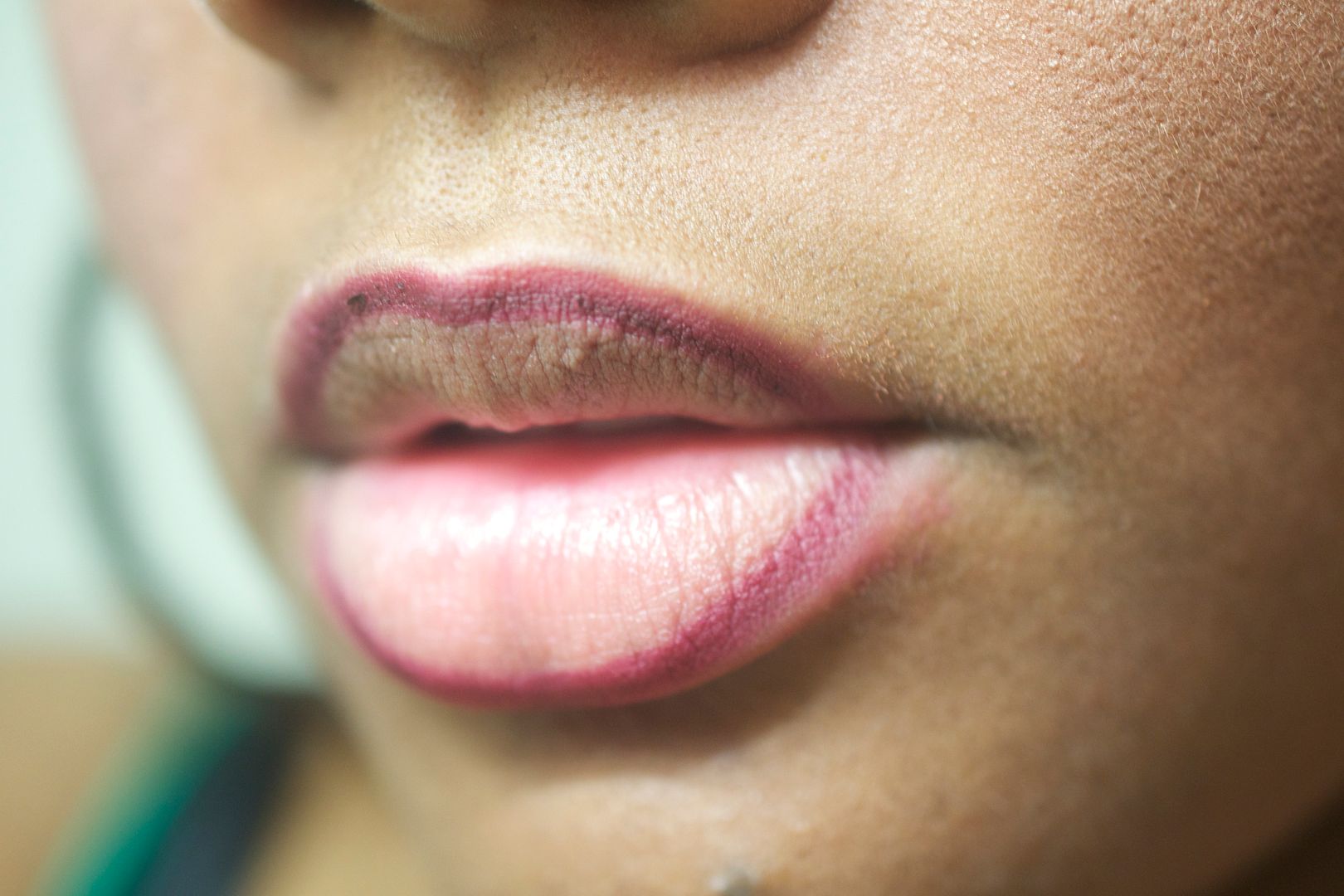 I'm not gonna tell y'all how long I've had that lipliner. Is there an expiration date for lip liner? Anyone know? Anywhoovers, I applied Revlon's Lip Butter in Raspberry Pie.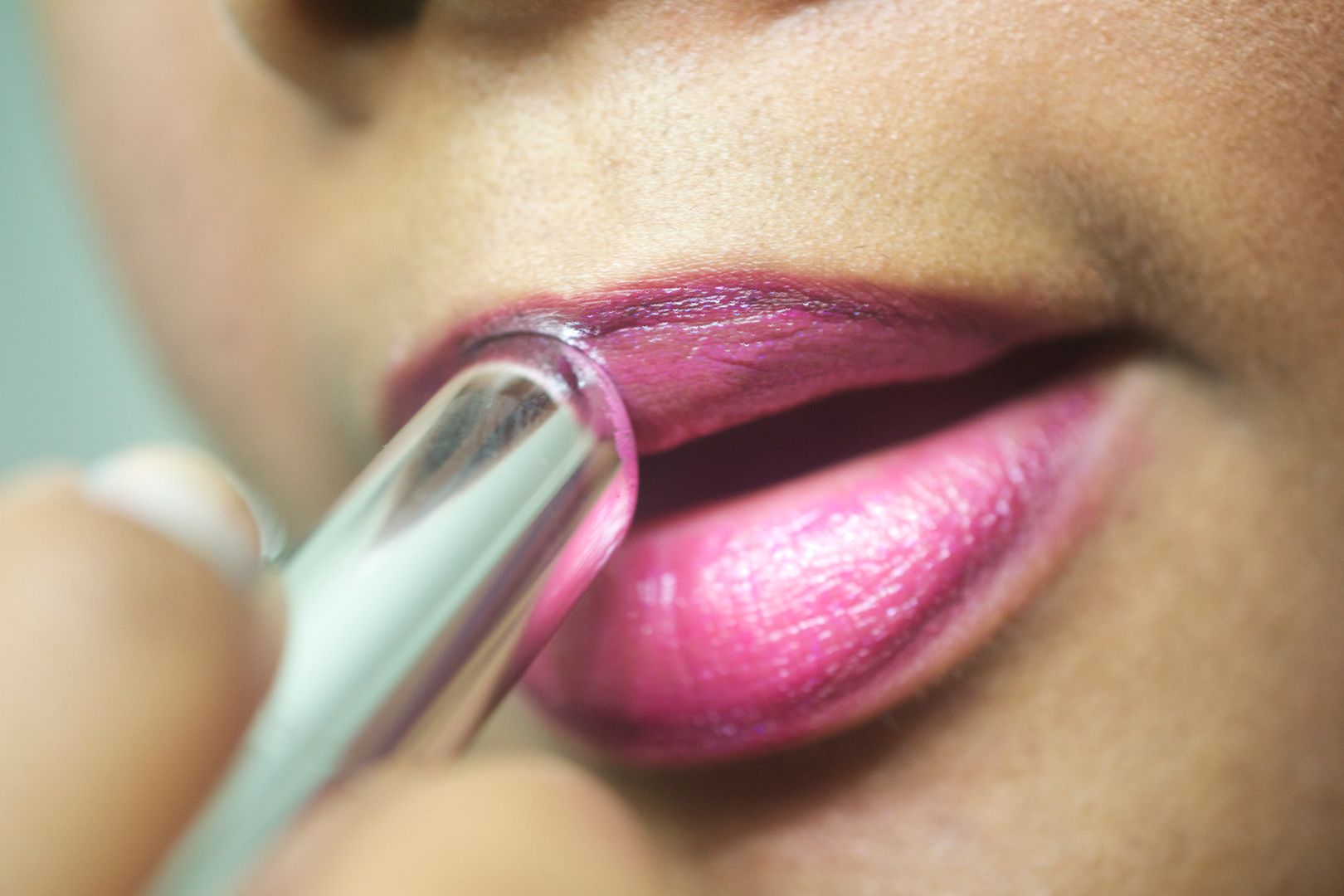 Yep. I am still religiously wearing that buttah. I love that buttah. At this point, I grab a lip brush and get to blending.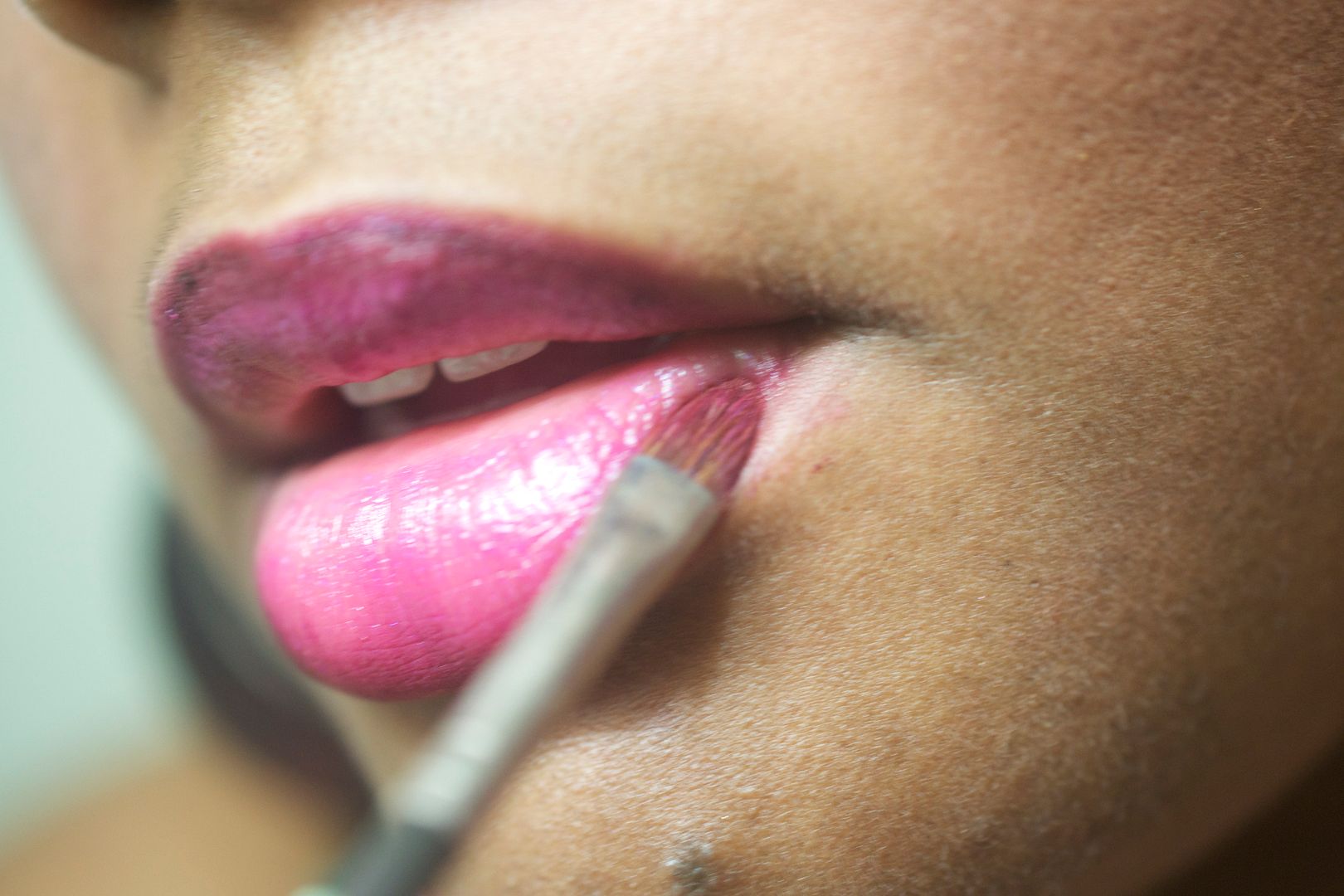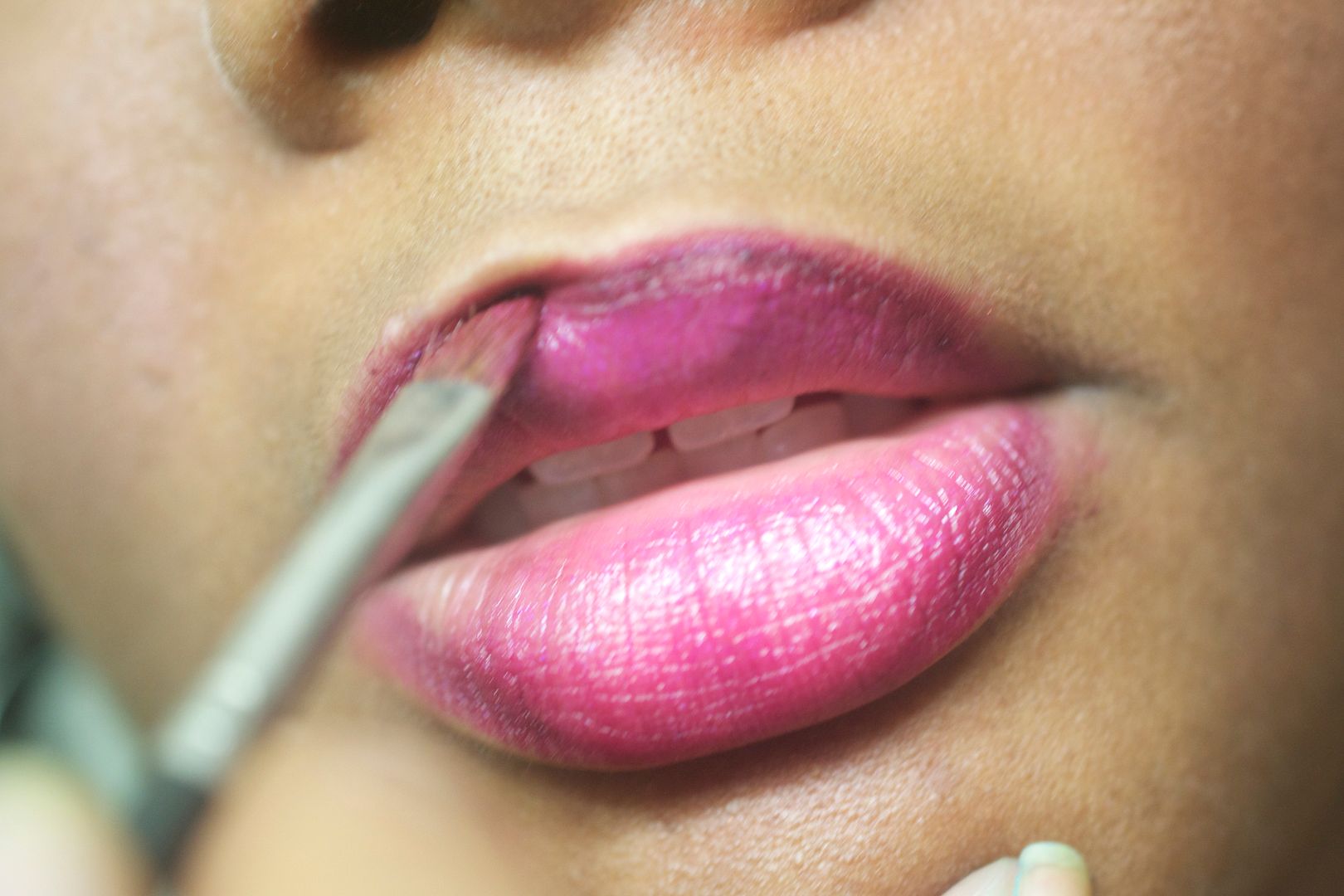 Blending is so important. It's like the 2nd Beauty Commandment. After "Never Wear Black Eyeliner on the Lips", of course. After blending, I dabbed Let U Go in the middle of my lips.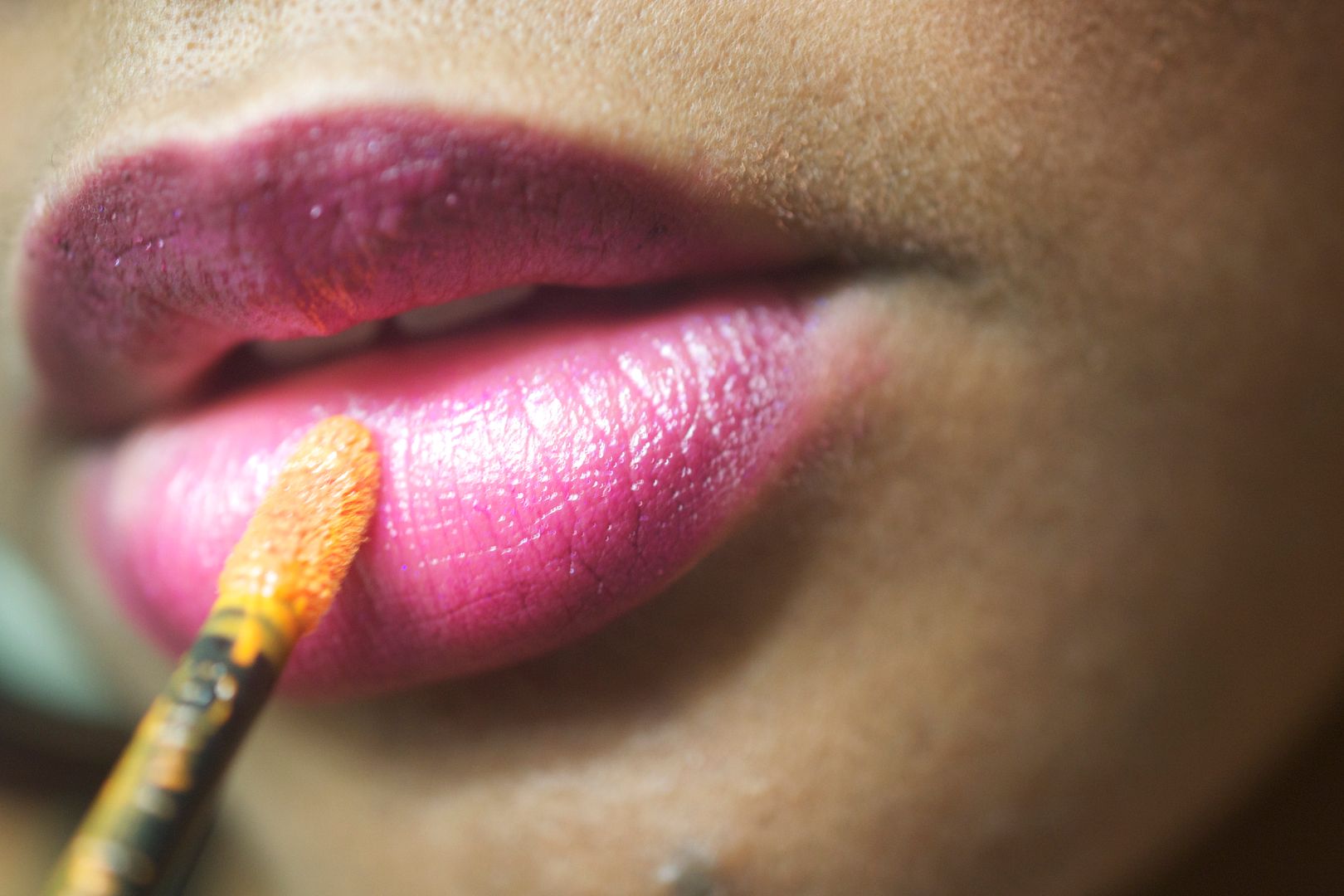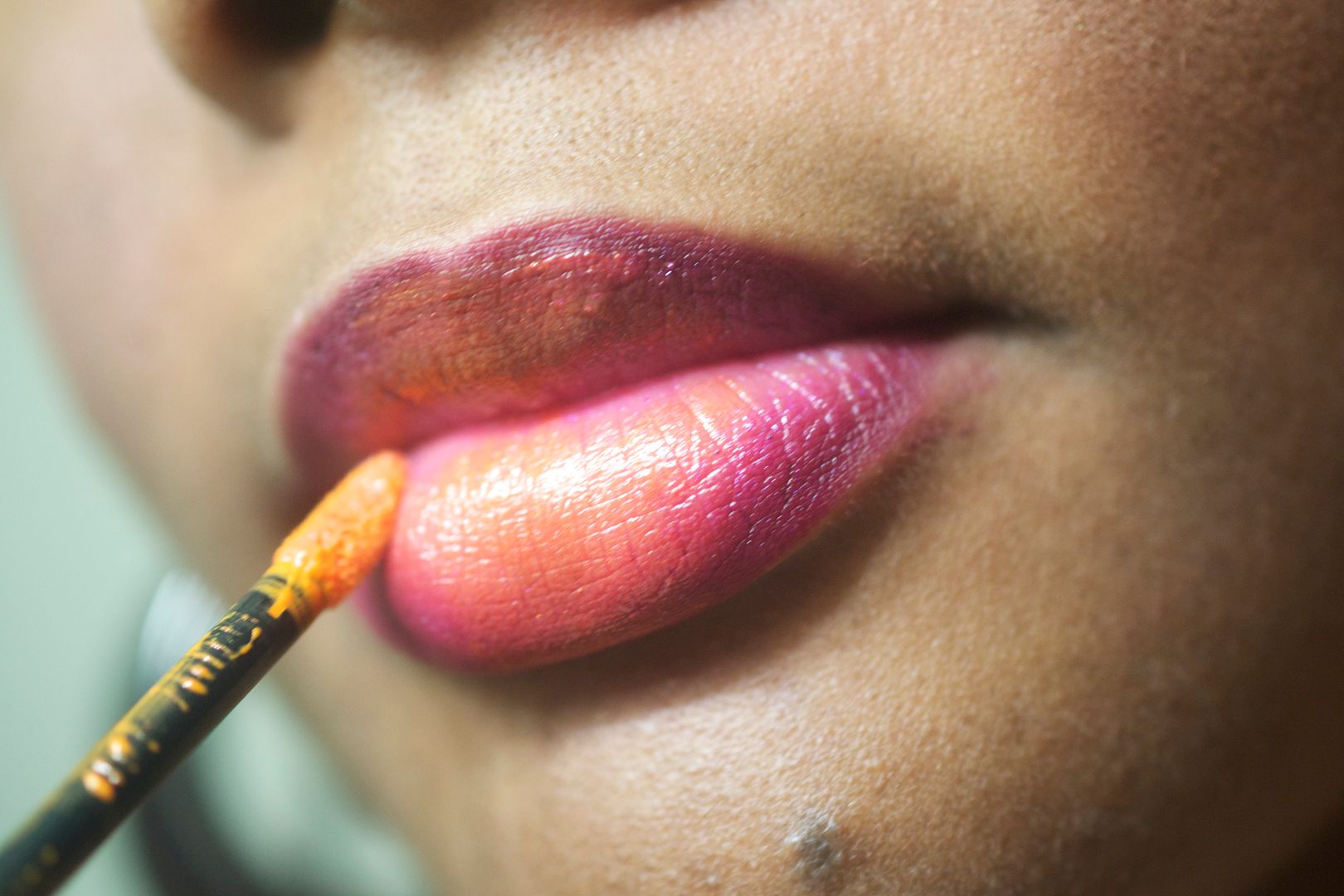 And ta daaaaah!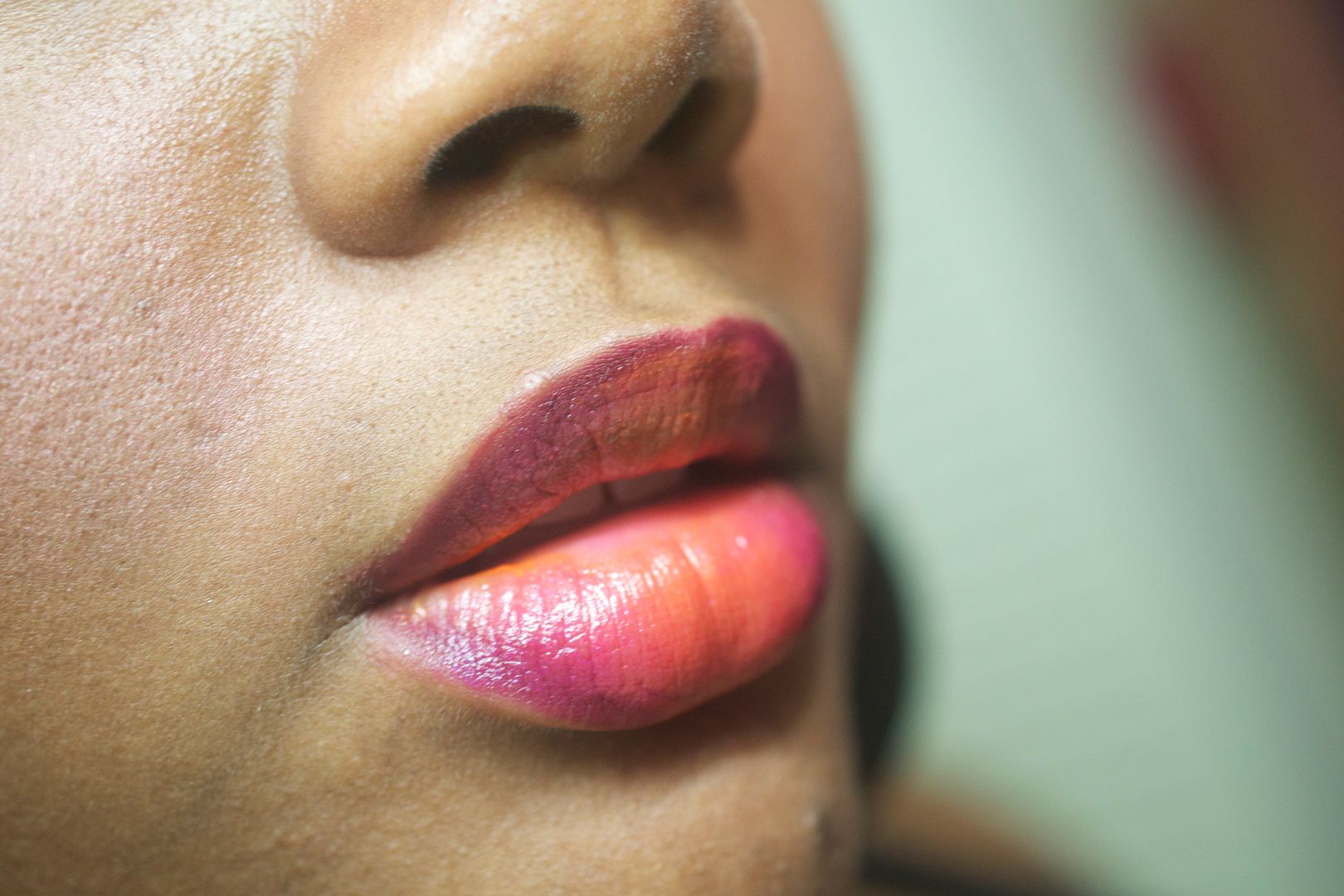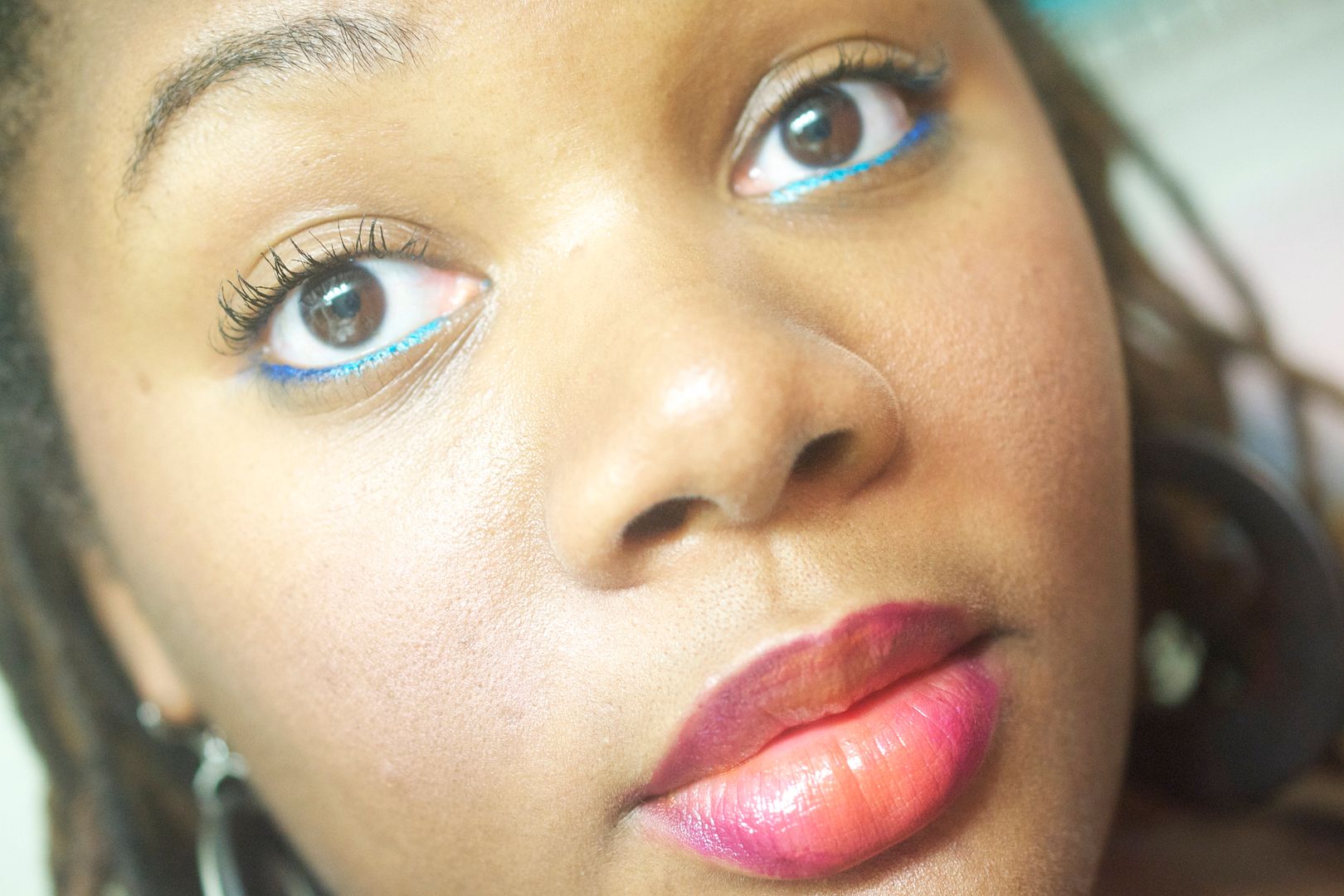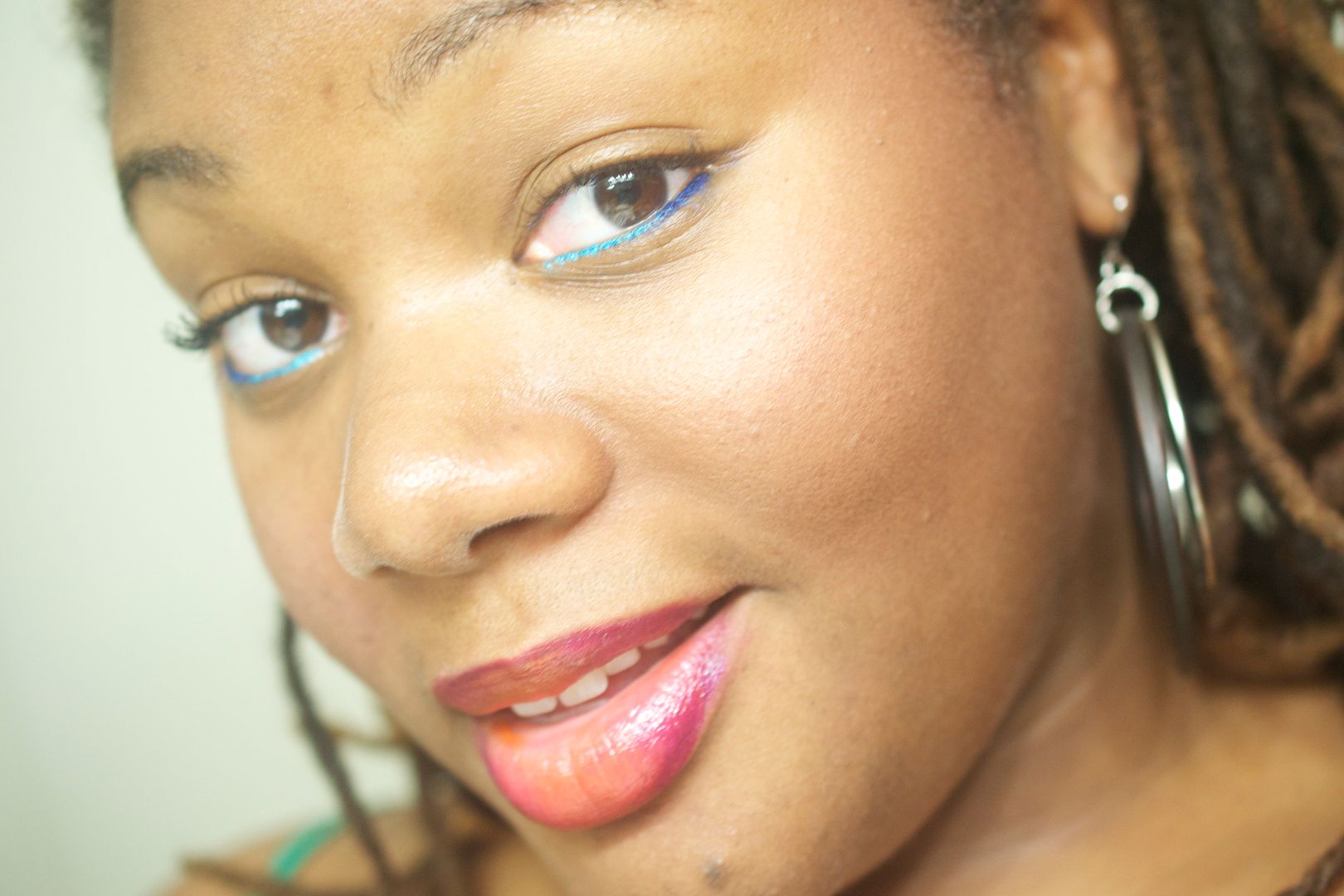 FACT: Everyone has at least one friend that regularly takes pictures of themselves and showcases those duck lips…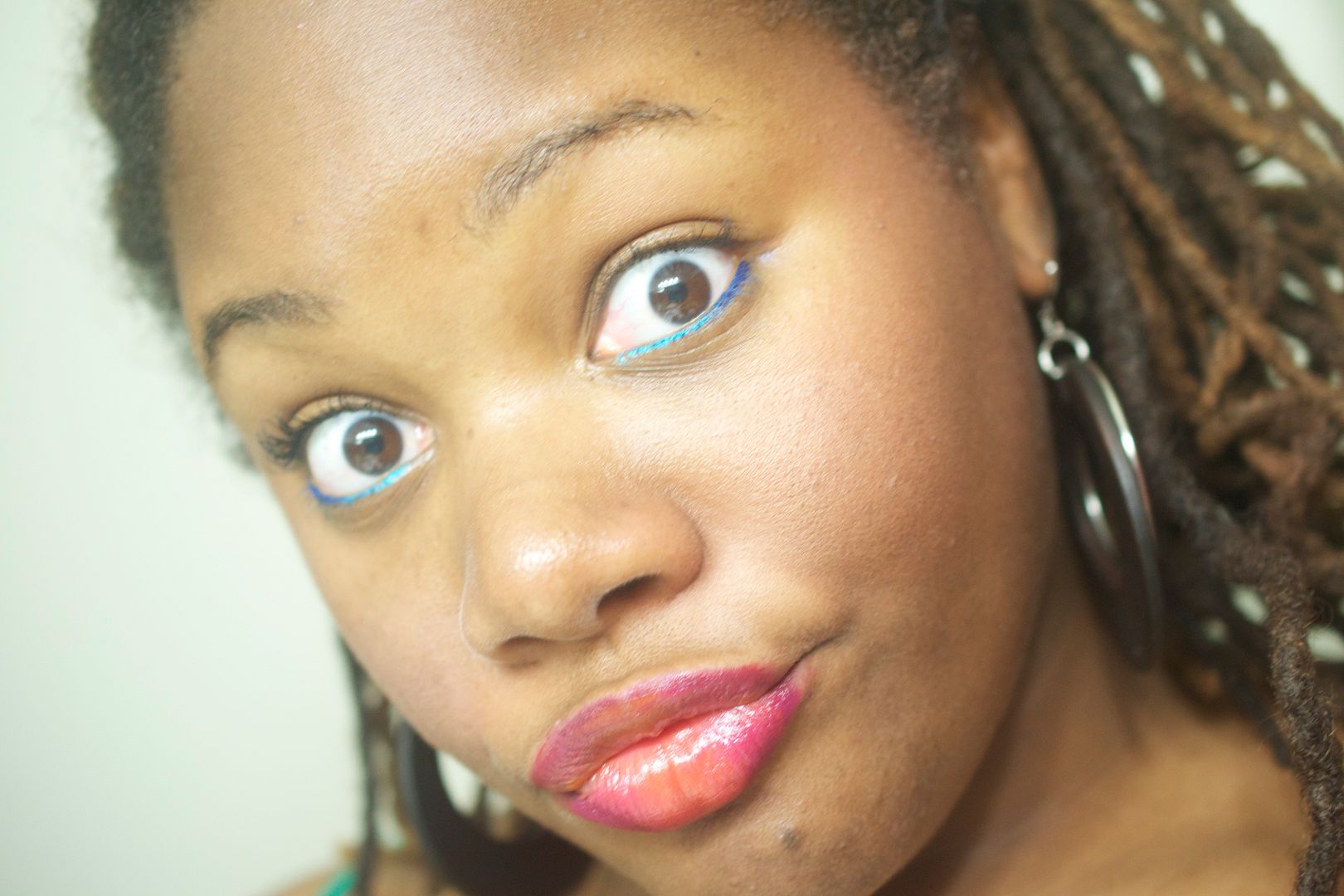 Don't be that friend. 8) Sunburst lips paired with dual blue eyeliner is quite the unexpected look. I can't stop wearing it. I think I'm going to go for a sunburst lip using purple lippies. Whatcha think?
If you give sunburst lips,  try…let me know!