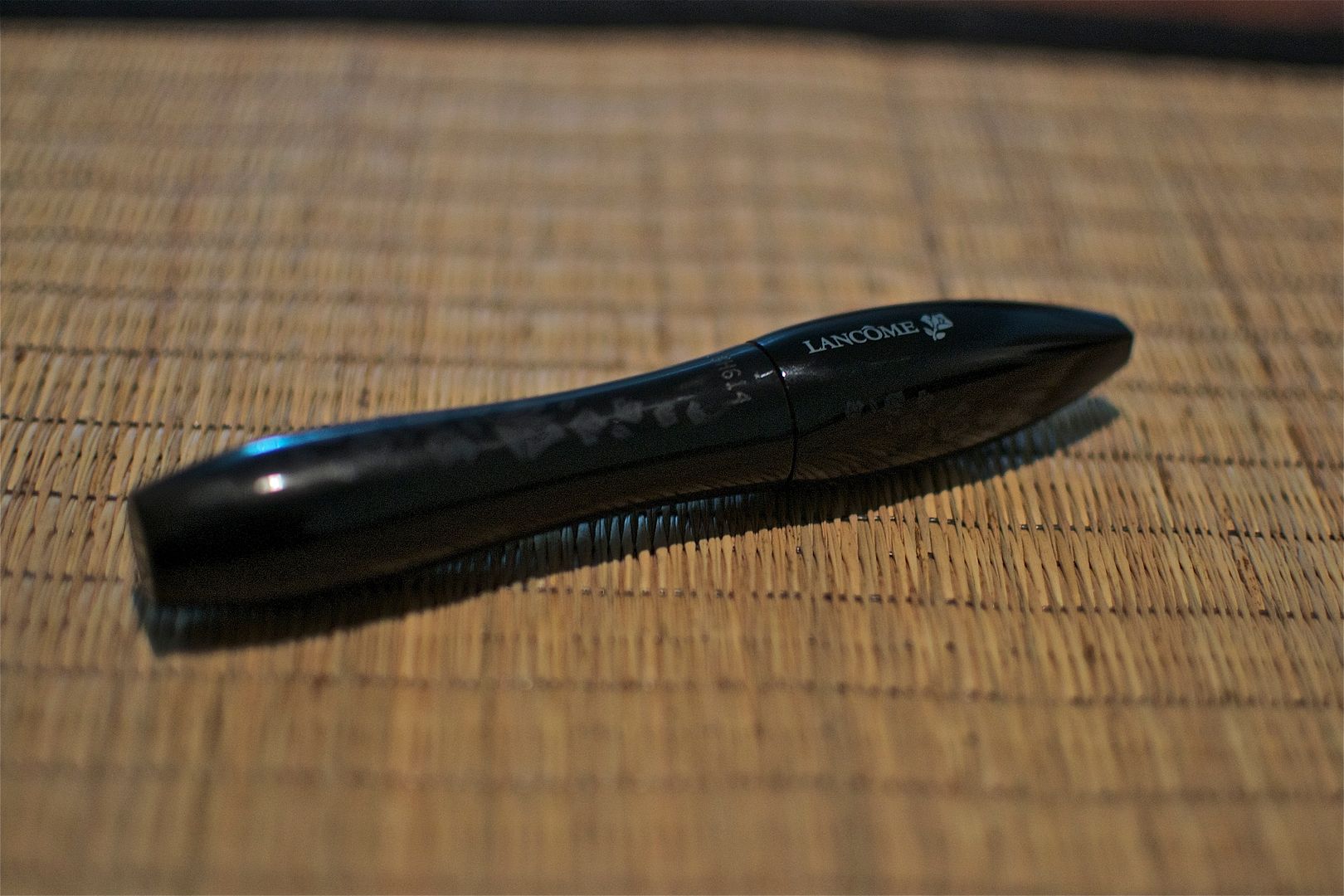 Okay, so technically I've already reviewed Lancôme's Hypnose Doll Lashes mascara but when Glam asked me to highlight it and showcase the Doll Avatar app, I just HAD to re-review it. For the most part, Lancôme can do no wrong when it comes to mascaras. A good portion of the Lancôme's mascaras that I have reviewed have high ratings and Hypnose Doll Lashes is one of 'em. I mean honestly…what's NOT to love about this mascara? The brush not only allows you to get those pesky and teeny tiny lashes, but the formula is superb and lasts throughout the day. Granted not as long as I'd like it to but  good enough. The latter is totally important for a gal like me who doesn't even entertain the idea of keeping mascaras in her makeup bag for re-applying throughout the day.
This is also one of my favorite Lancôme mascaras simply because it omits parabens and synthetic fragrances and dyes. While I try to review whatever the Clumps kids ask me to, my preference is brands that are conscious enough to keep the bad stuffs out. 3 cheers for Lancôme! Oh! And if you're on Facebook (because let's face it…you are, ha!) check out the Hypnose Doll Lashes app. With a few clicks, you can create  funky lil' avatar.
I can't say mine looks anything like me but they didn't have loc'd hair as hair option. Still…give it a whirl. It brought me back to my  playing doll house days. Fun fun fuuuuun!
Have you tried Lancome Hypnose Doll Lashes mascara yet? Are you lovin' it?
The 1st Doll Lash Look by Lancôme: a volumized, full lash fringe for a wide-eye look. Lancôme's most flirtatious mascara lifts, thickens and precisely defines even hard-to-reach corners and lower
lashes beautifully. Visit Lancome's Facebook page to create your own Doll avatar.
Disclosure: Compensation was provided by Lancôme via Glam Media. The opinions expressed herein are those of the author and are not indicative of the opinions or positions of Lancôme.