CND's Shellac treatment has caused such a fanfare in the nail polish industry. This innovative gel formula makes it so that a manicure on natural nails can last for at least 14 days. That's unheard of, uh? It took me awhile to jump on the bandwagon for several reasons.
I didn't like the idea of wearing the same nail polish for many, many days. I mean…hello, I'm a beauty blogger. My nails need to be free for a swatchin'. Secondly, I was afraid of potential damage the nails might receive after removal. Aaaand, I've become quite the nail care snob in that I'd much rather do my own nails than have someone else do them. But because I got so many inquiries about Shellac, I decided to formally review them on Clumps.
Take a sneak peek…
The shade I selected was Tutti Frutti.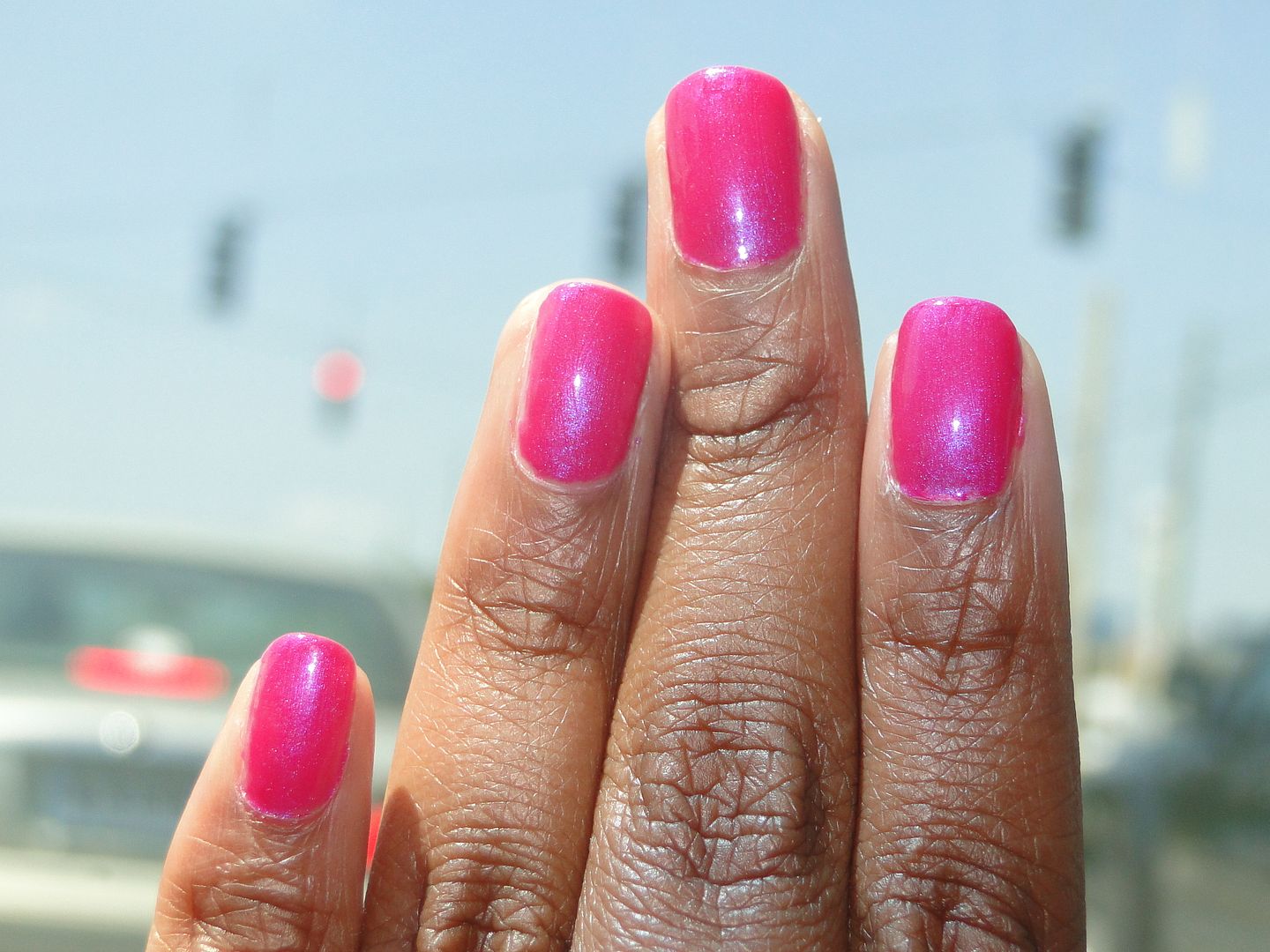 And are you surprised that it's the brightest shade in the bunch? HA! Application was surprising easy. No drills! I wore acrylic nails for years and although I loved the look of them, that drill on my poor nails was never a good thing. I'll do a complete review at the end of 2 weeks but the initial application doesn't look too bad, uh?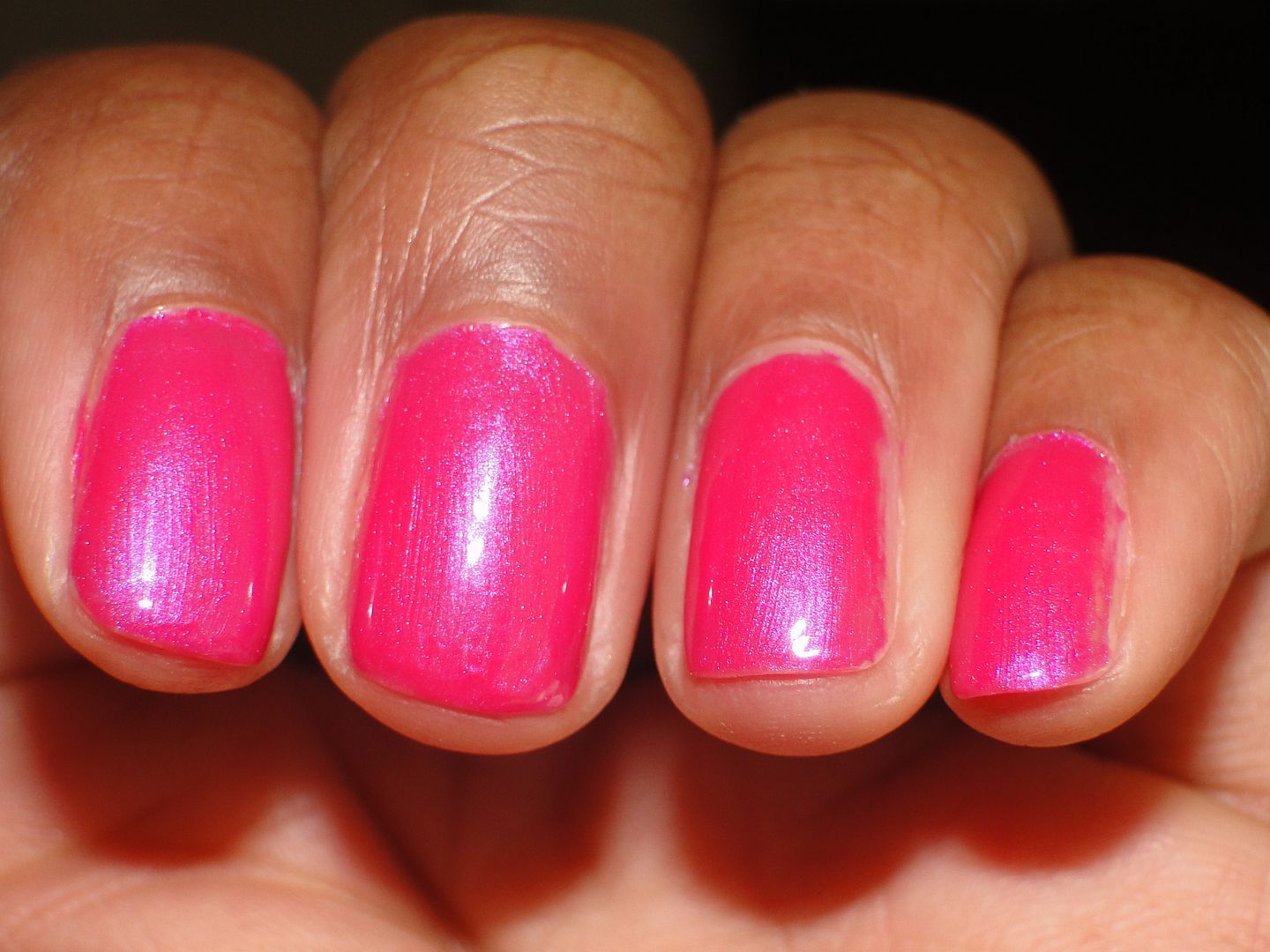 Has anyone tried Shellac yet? What do you think?