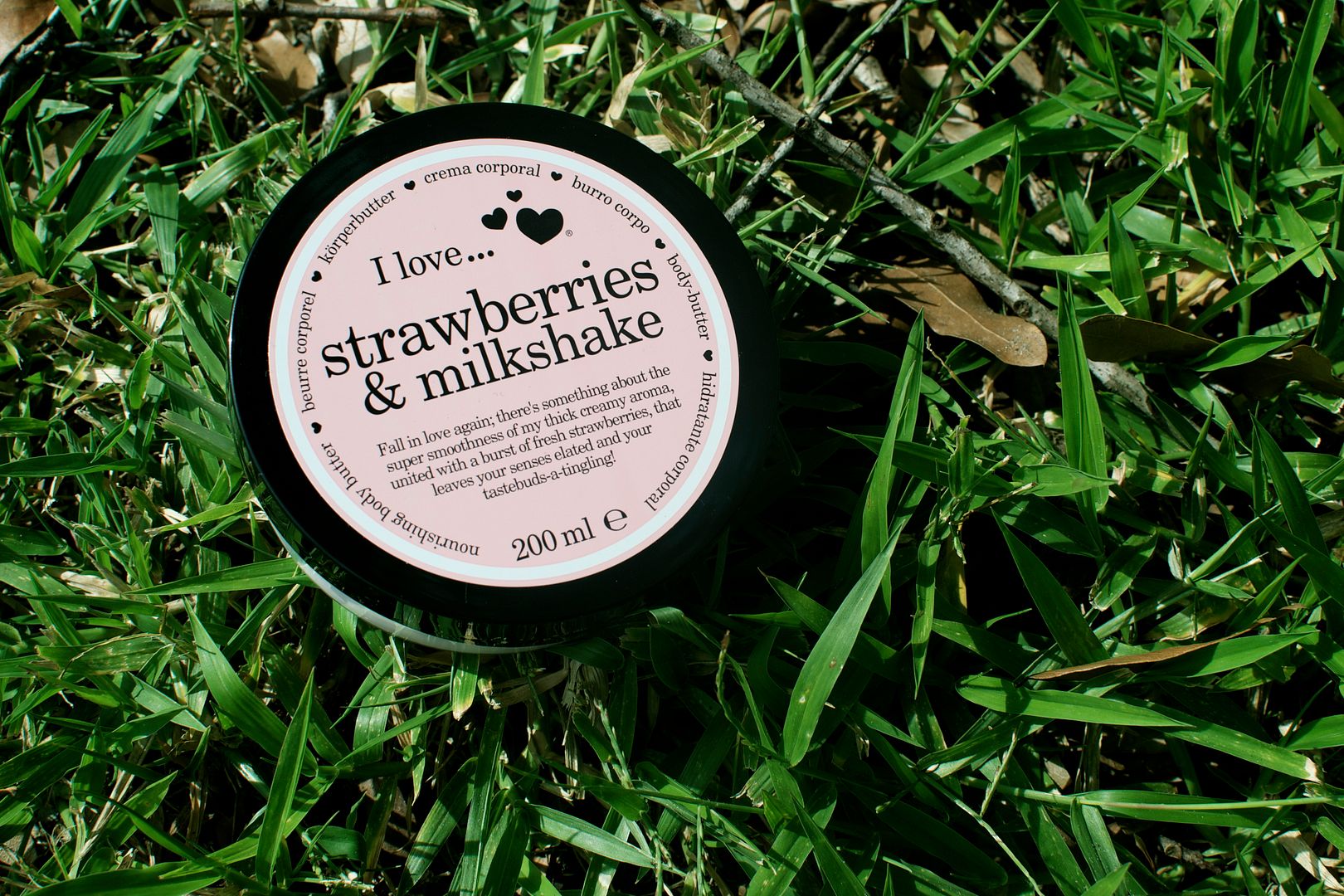 Look at that pretty body butter thingy. It's darling, uh? I've been spotting I Love… Cosmetics and have kept my eyes on their cutesy pieces. Popular and well known in the UK Canada, the brand I Love… reminds me of someone. Philosophy, that's who! With similar packaging and flavor-esqe scents, I was hoping that I Love..'s products were just as nice as Philosophy's.
Good news is, they kinda are. I tested the Moisturizing Body Butter ($7.99) and while I'm not a fan of fruity scents, I have to admit, it smells pretty good. And the consistency is whippy and creamy.
The Strawberries & Milkshake scent is pretty dead on but it isn't overpowering. It lightly scents the skin but won't leave you smelling like a strawberry field and dairy farm. The body butter feels good on the skin too.
It isn't watery and sinks into the skin nicely. While this isn't a butter that I could regularly wear (you know, with my skin issues and all), this will make for a perfect holiday gift for my sisters. I Love… also has other fantastic scents like Blueberries & Smoothie, Coconut & Cream, Mango & Papaya and Raspberry & Blackberry. They also have a slew of other lovely goodies including shower gels, hand creams and balms.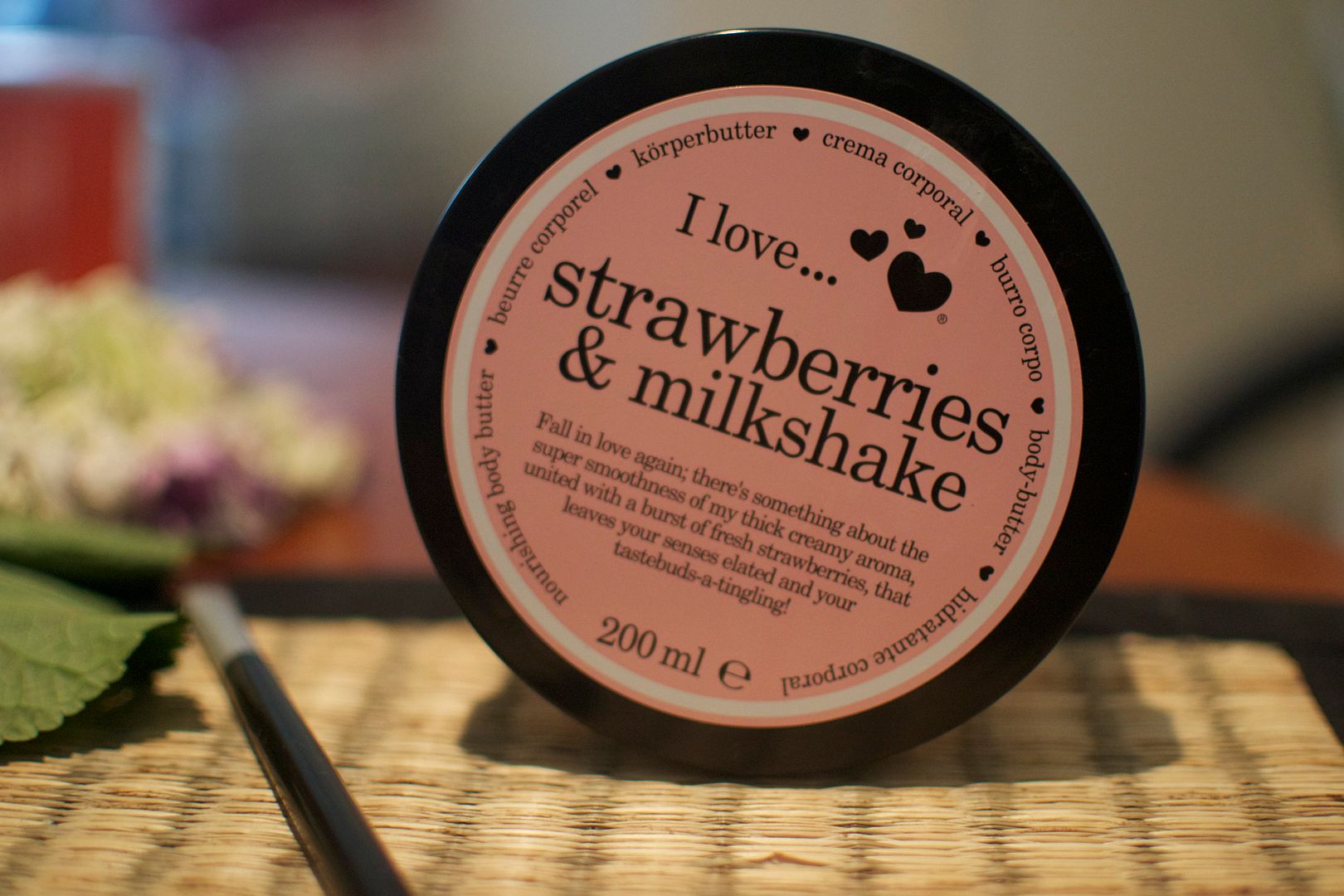 Keep your eyes peeled for this kid. Duane Reade, Walgreens, Walmart, CVS  should 'em.