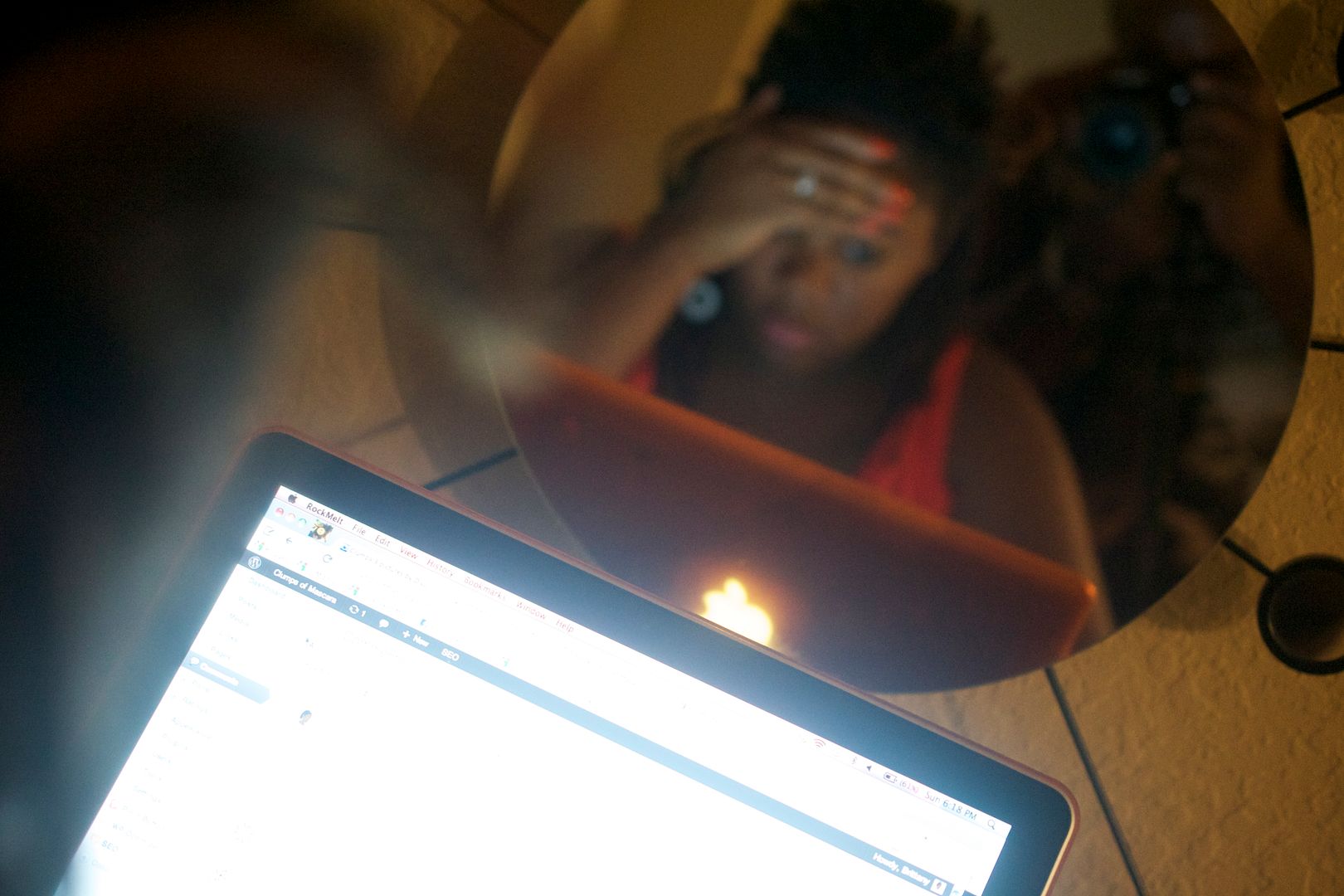 I don't know if it's the summer heat or what, y'all but I am beat. It's been a rough few weeks with travels from New Jersey for a business trip and then a family reunion in Ohio. And I STILL haven't found the time to effectively organize The Beauty Studio. My sister was visiting last week and took it upon herself to organize it to the point where I could actually see the floor and I am beyond grateful for that.
Of course I had to relinquish a good 20 polishes but whatev. I say it's a fair trade.
Anywhoovers, my blogging mojo is on the fritz for now but instead of not blogging at all, I'll be cutting back and only blogging a minimum of 3 times a week. Fair enough? Hopefully in the next few weeks, I'll be back on my A-game.
Have a fabulous weekend!