I've got some from Iman, Sam Fine and Bobbi Brown. I just have this THING for beauty books. And I guess it's because I'm a reader. And these books are always so full of bright pictures. Don't give me that look. Sometimes books are better with pictures. Ask your 4-year old. I'm just sayin'…
And here's what I'm lovin' about InStyle's Ultimate Beauty Secrets Book…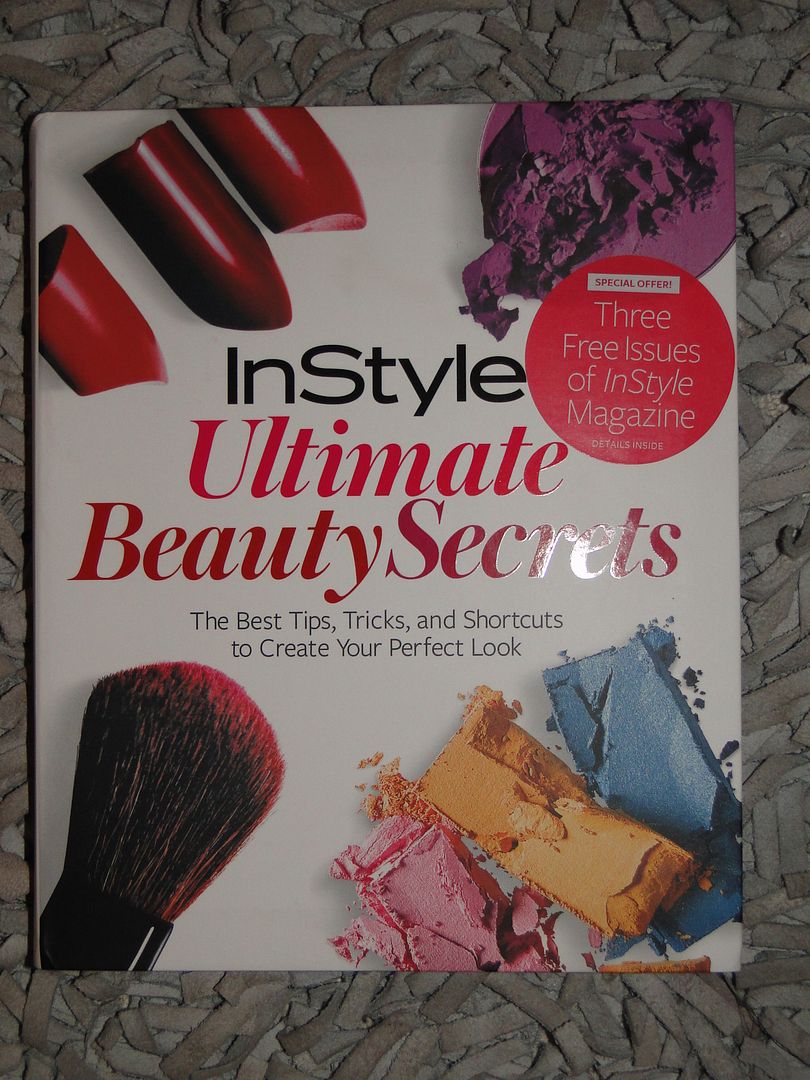 …it has a stain-proof flexibind cover so if you're checking out tips while applying make-up, that open tube of lipstick that you slammed on top of the book will not mess up the cover. Hollerrr! But what REALLY makes this book more unique from the other beauty books we've seen?
Numero uno, the contents are broken down for newbies.
Some beauty books are for professionals and if you didn't go to school for dermatology or cosmetology, you may be flipping pages all mindlessly and whatnot. Not this one. The contents are easy to understand and are broken down in sections that a lot of us regular beauty gals may be interested in.
I also love the health/fitness tips that are sprinkled throughout the book. Especially the one showing love to green smoothies.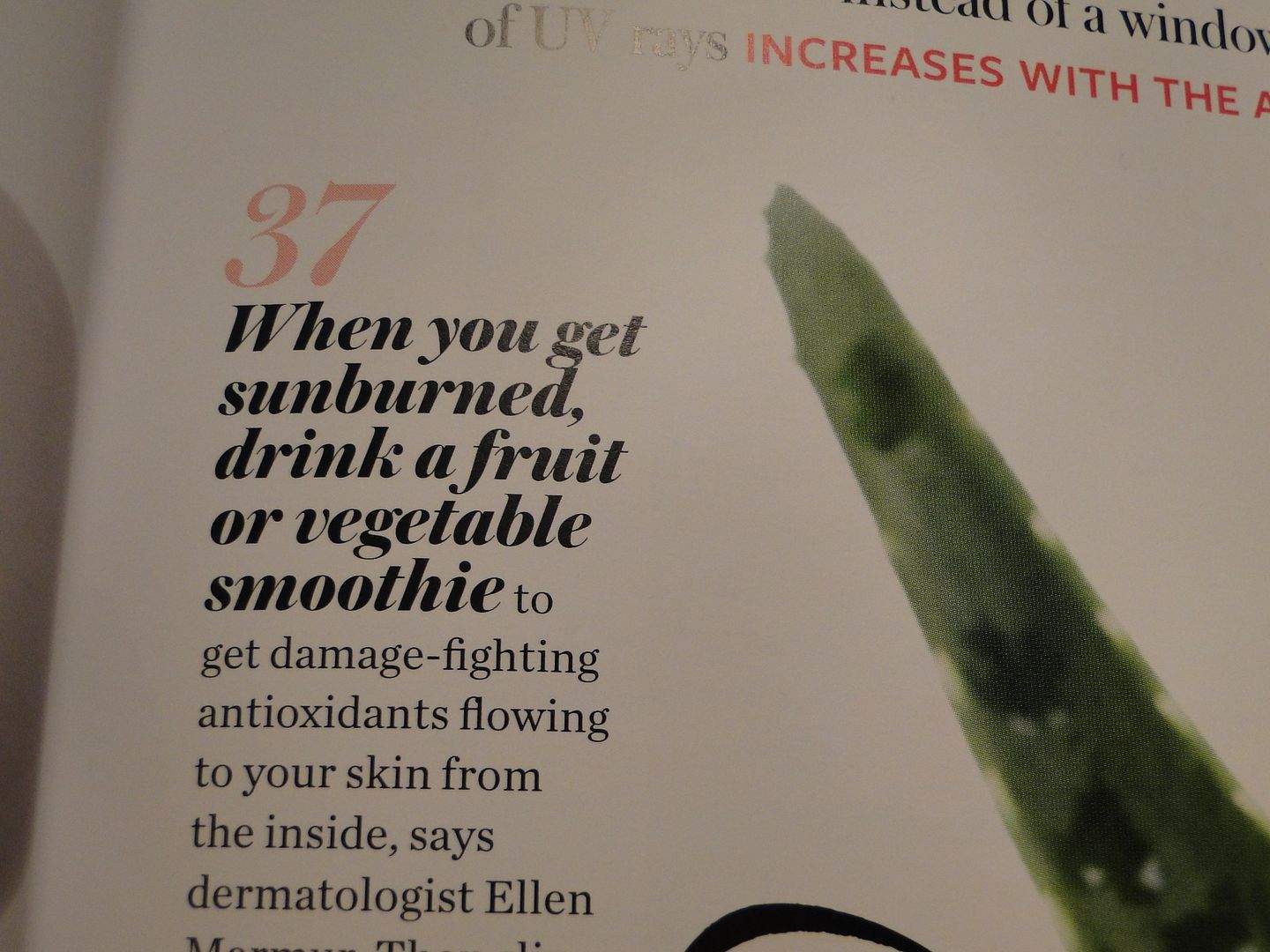 Yes, I still make and LOVE them. Check out my green smoothie recipe here. One of my biggest concerns when reading books like these is hoping that they include tips for women of color. Because, let's face it, a lot of times we don't know what we can or can't wear. 3 solid years since I've been obsessed with beauty and I still question if this or that will work for my skin tone. I was SO glad to see tips from my BFF Iman. Remember that time I met her? Still on a high from that.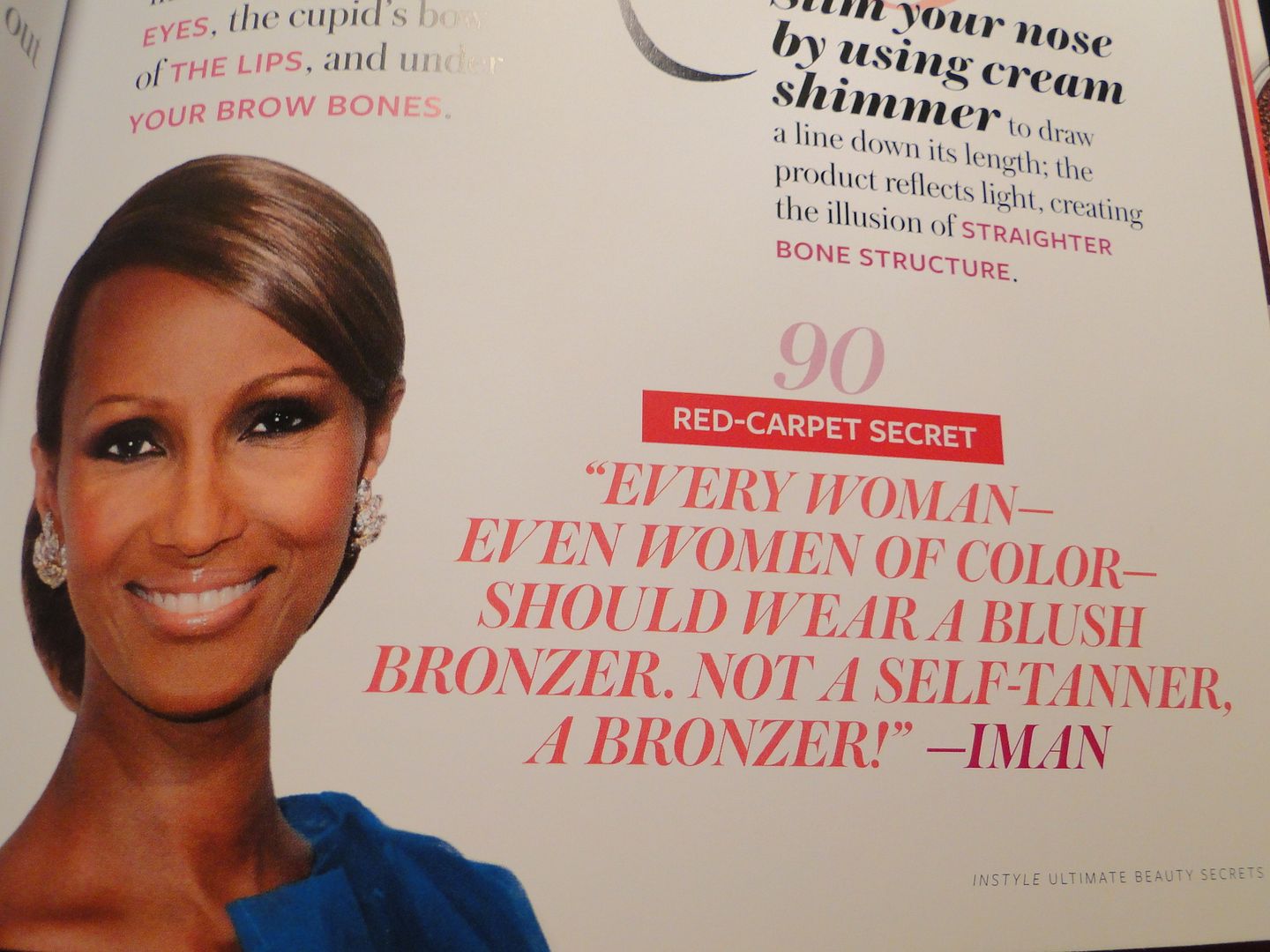 She ain't lyin' either. *snaps fingers* Various tips and thoughts from celebrities are displayed throughout the book. I also love the the step-by-step directions on how to do things that SEEM simple but stump a lot of us.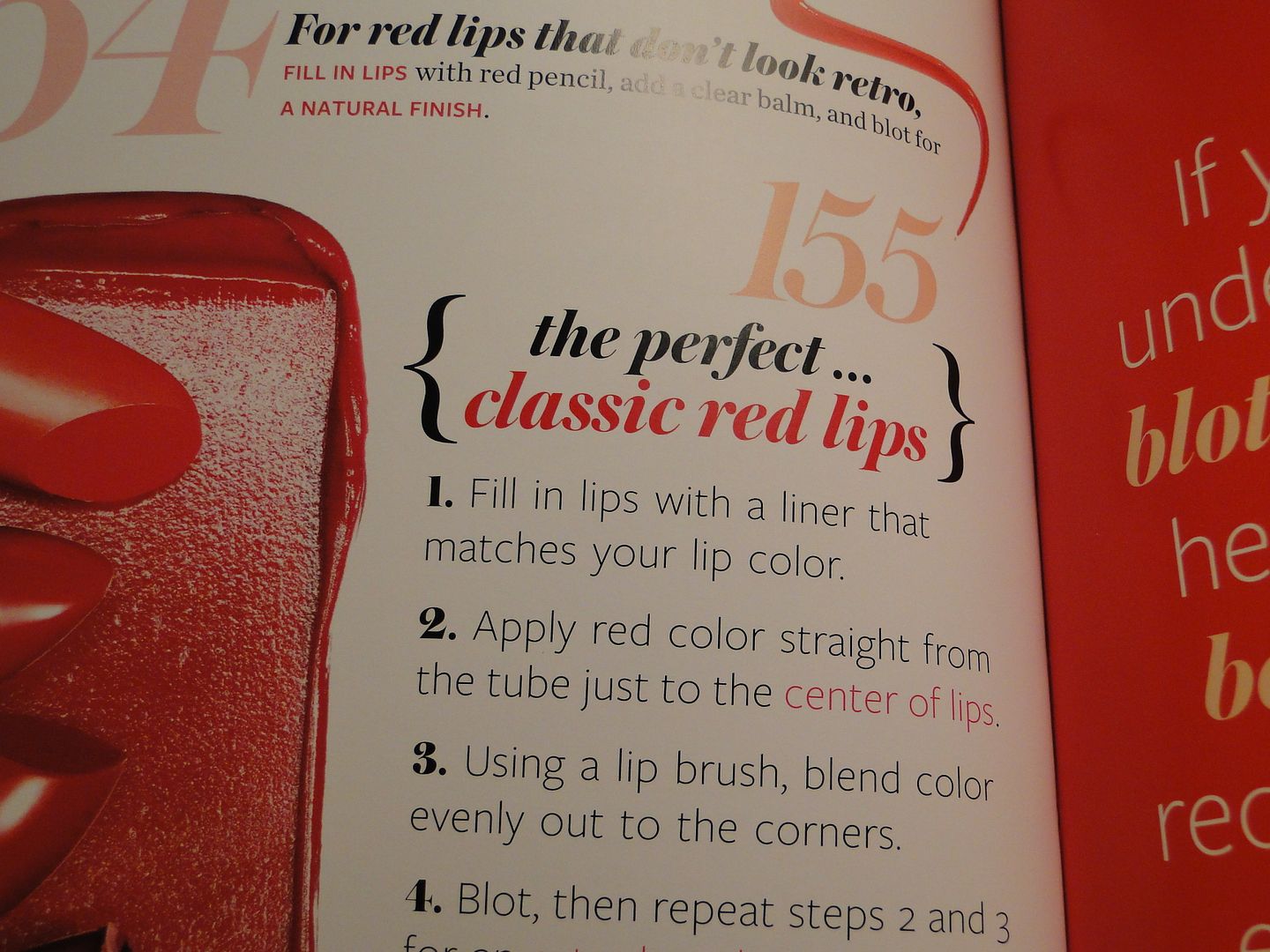 Girl, yes. I still haven't achieved the perfect red lip. Deep pink? Maybe. Red? Still workin' on it, homie. There are a ton of Q&As throughout the book too.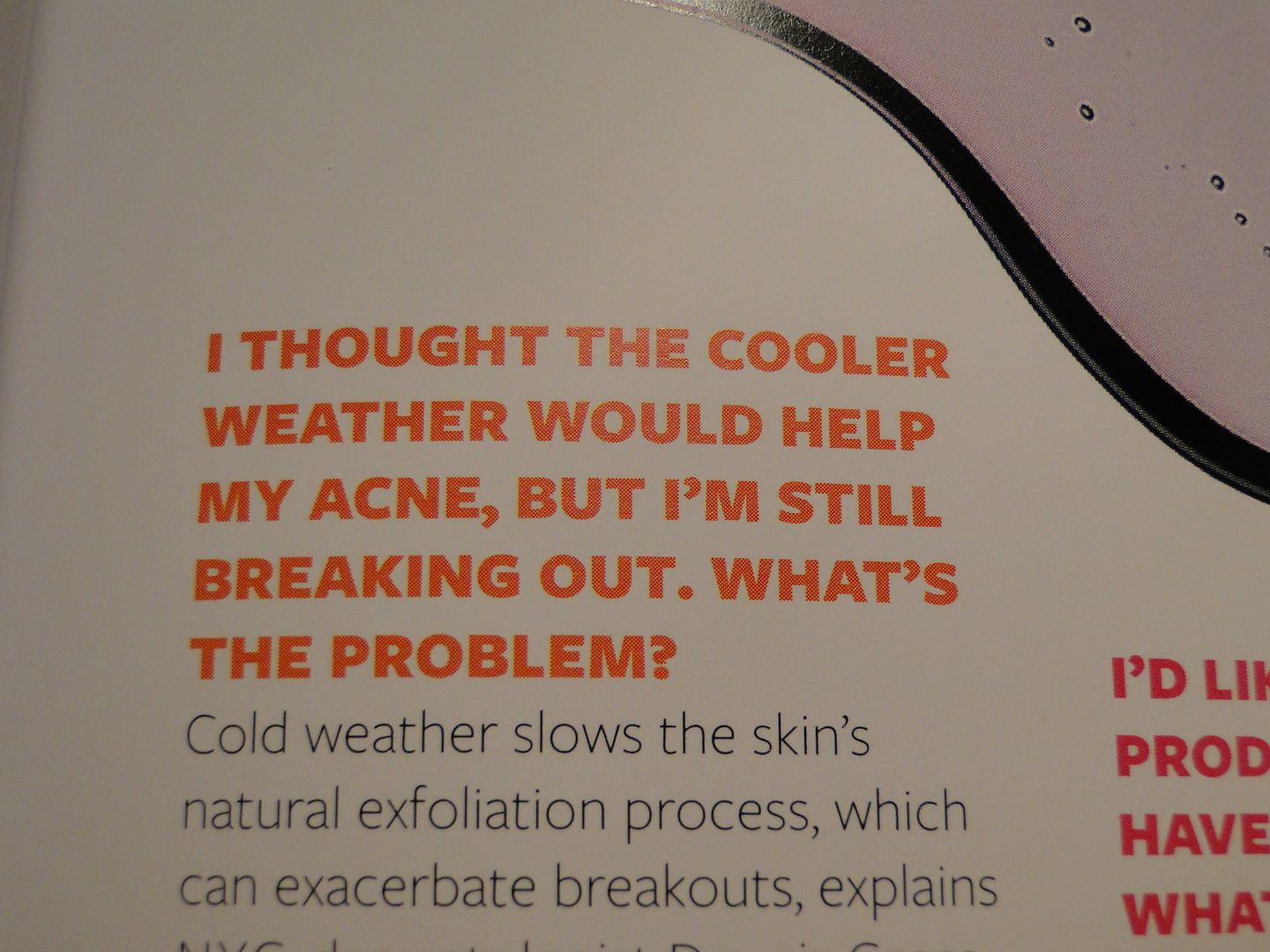 Especially regarding that one chronic issue that, ahem…I can't even mention because if I do it will attack me in my sleep and plague my life for the next 4 months. And just when you think you've read all there is to know about beauty and product application, you hit the glossary .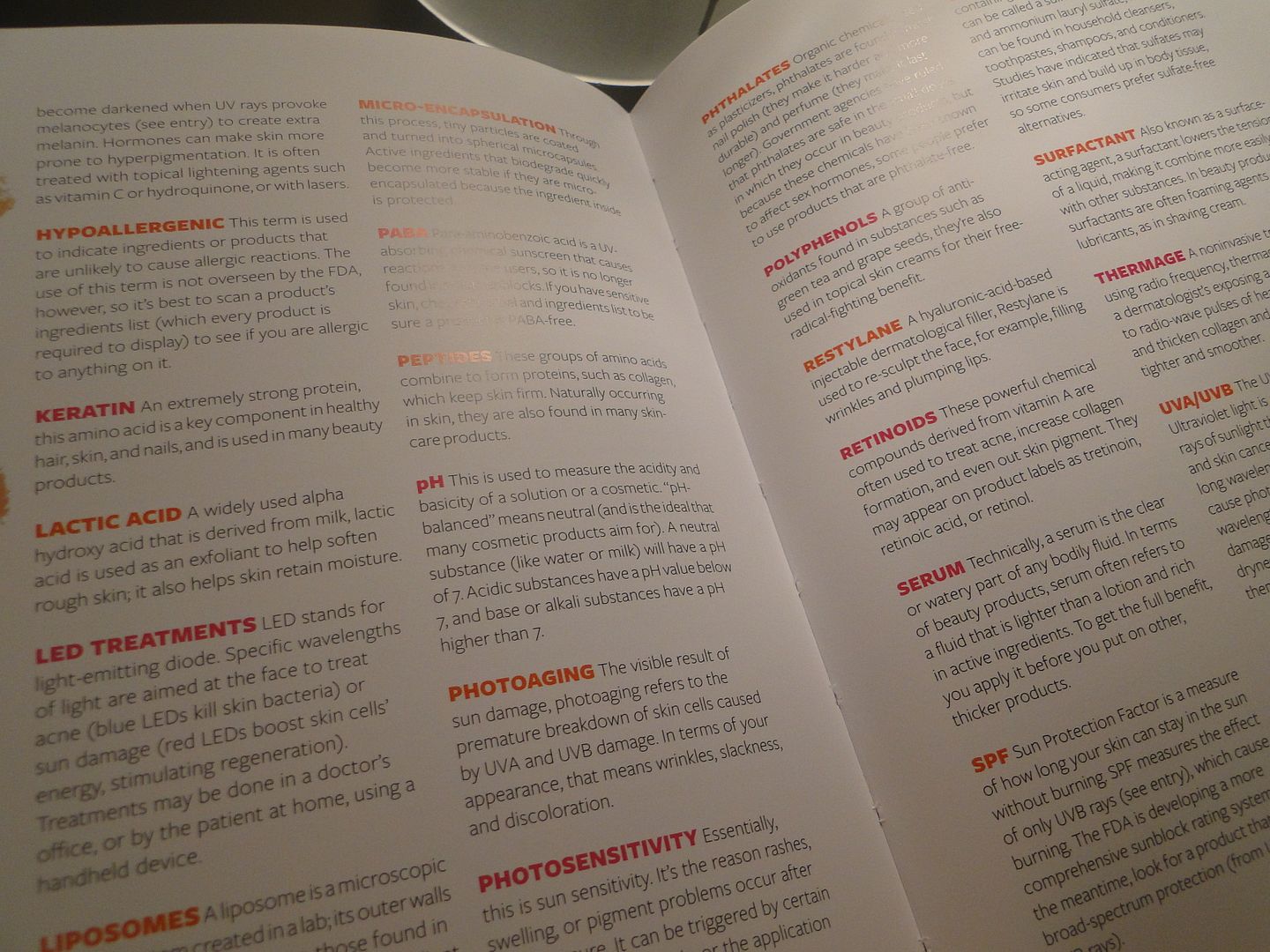 Which I have found to be insanely useful. Not a bad read for a smooth $23.00. If you're looking to get general tips on make-up application, then you'll love this book. Or perhaps you can gift it for the make-up newbie in your life. You can cop it from InStyle's website and from Amazon.
This post contains a sample product sent for post consideration. Read our disclosure policy here.