Remember that song "Roses" the rap group Outkast had back in the day? I used to looooove that song. That whole Speakboxx/The Love Below album was jammin' in my car the entire year I was in 11th grade. Oh. Don't even ask me what the Outkast reference has to do with JASON Pure Natural Rosewater Body Wash. I'm random like that.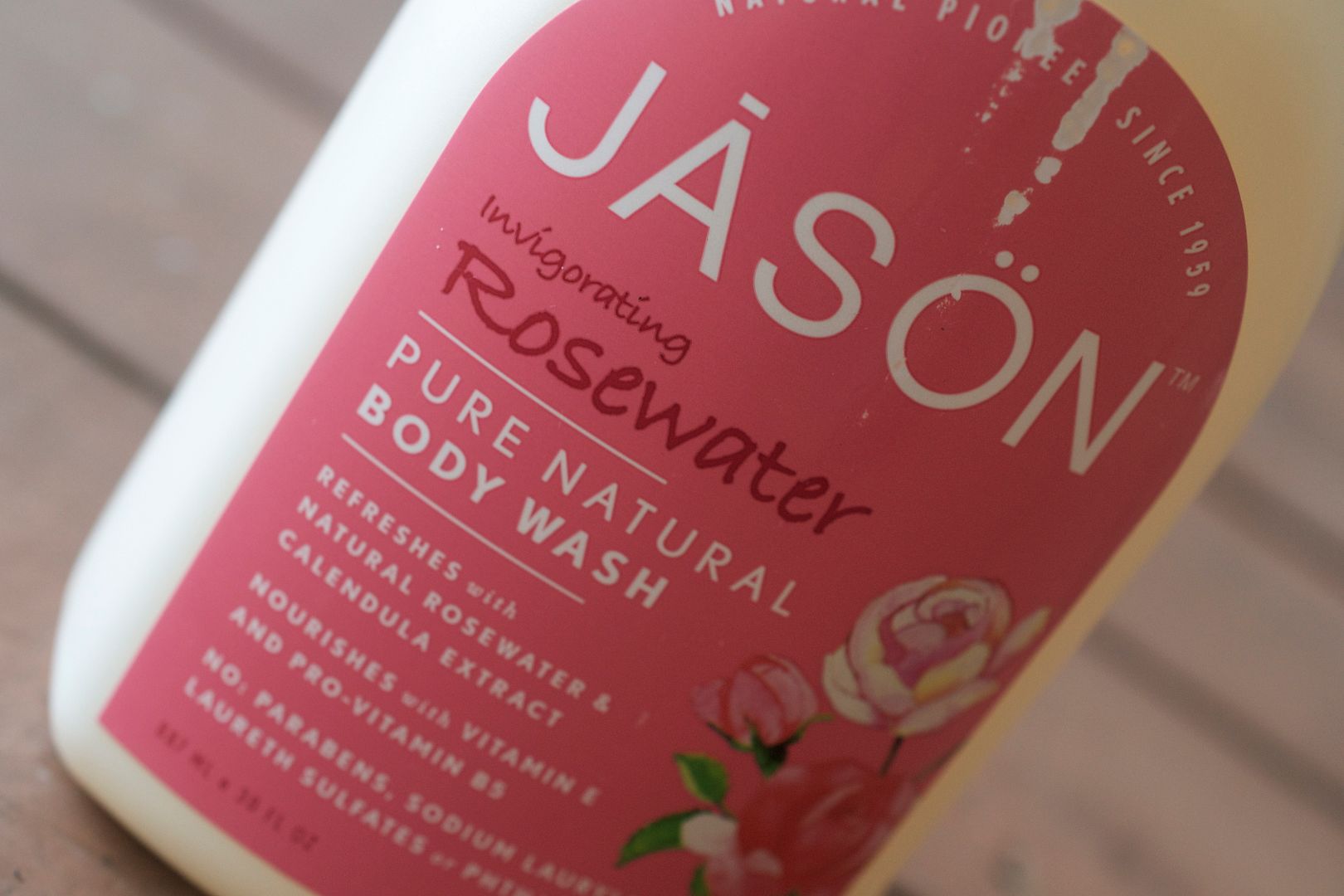 You've heard of the brand JASON, haven't you? I spot this brand alllll the time at Whole Foods and other natural food stores and shops. This is my first time playing around with one of their body washes.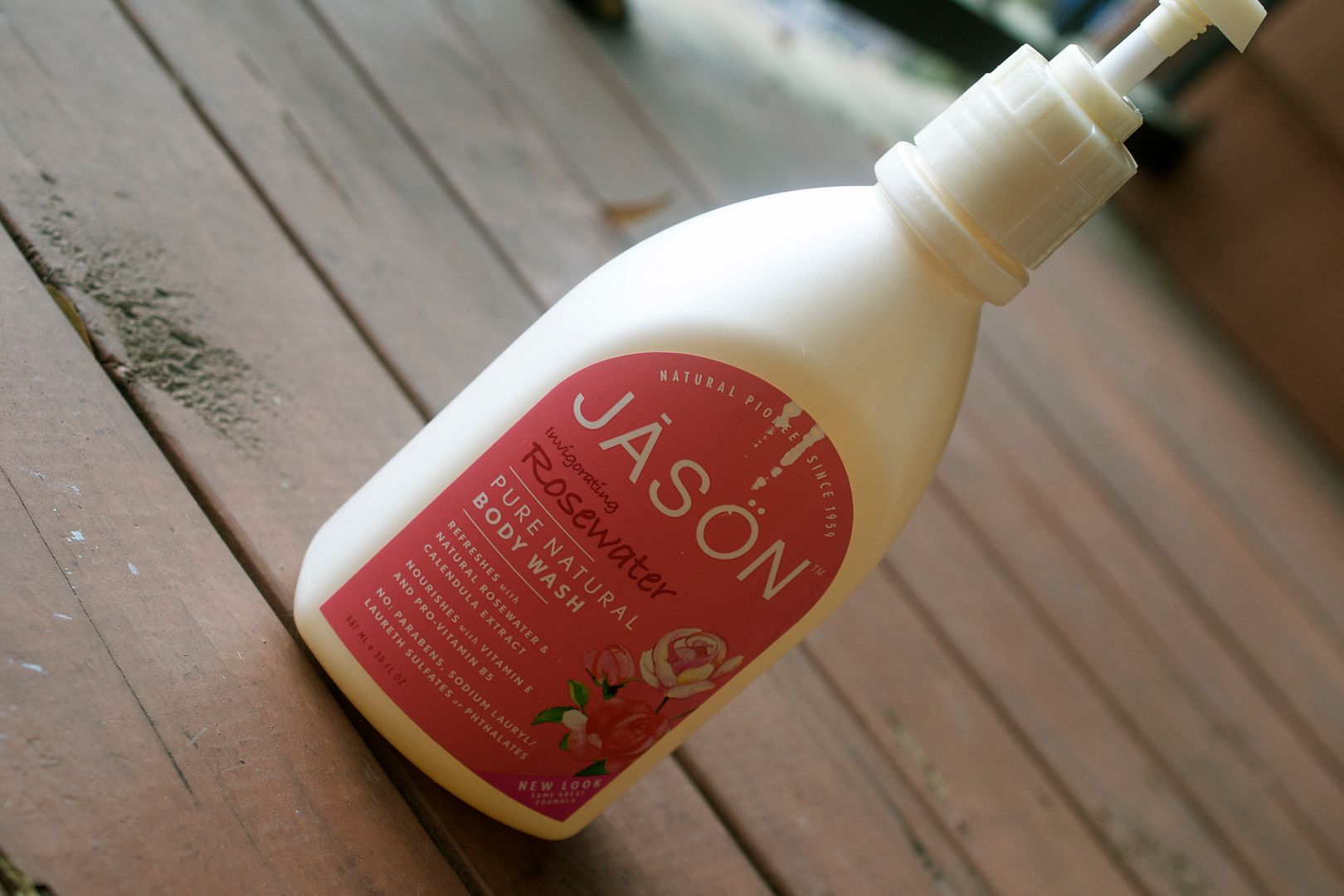 I've never been a gal who likes floral fragrances. I'm more of a woody blend mixed with citrus notes kind of woman. But this wash, dare I say it, ain't too bad. This ginormous 30 oz bottle retails for $13.99 which means the entire family can use it daily and it will STILL last for a few weeks. Well, months for Esposo and I since we are the only ones who use our bathroom.
And that's another thing – as nice as this body wash smells, it's so floral that the same men who don't mind a little dirt under their fingernails, proooobably won't like how "girly" it smells. And it definitely smells girly.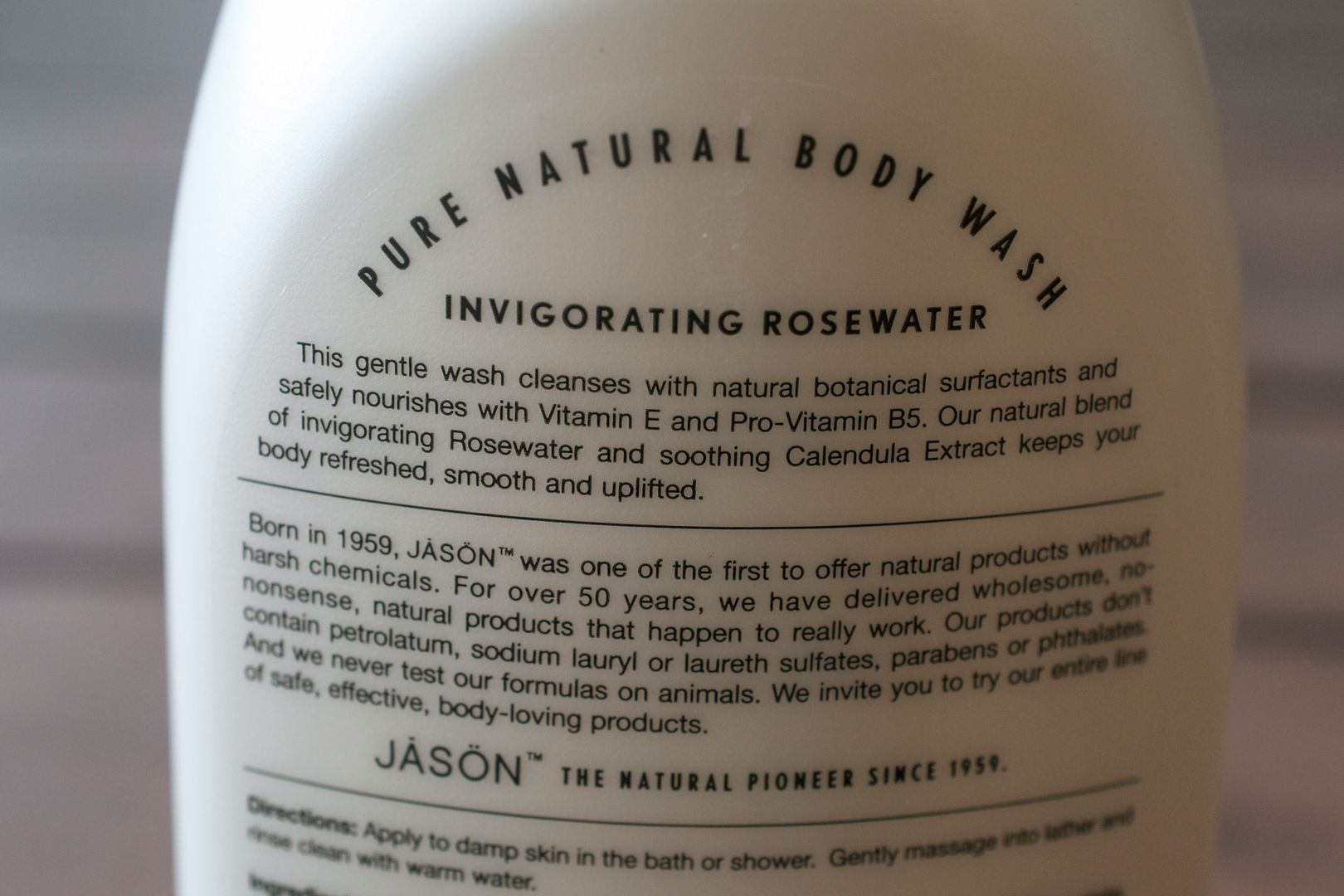 Pro's
-It's got a pump! Makes for super easy dispensing.
-It has a nice and gentle formula.
-Lathered up nice and foam-y.
-Rinsed with ease and didn't leave the skin insanely dry. Thanks to the Vitamin E!
-Free from parabens
-Fragrance isn't too strong after rinsing off. Which I appreciate.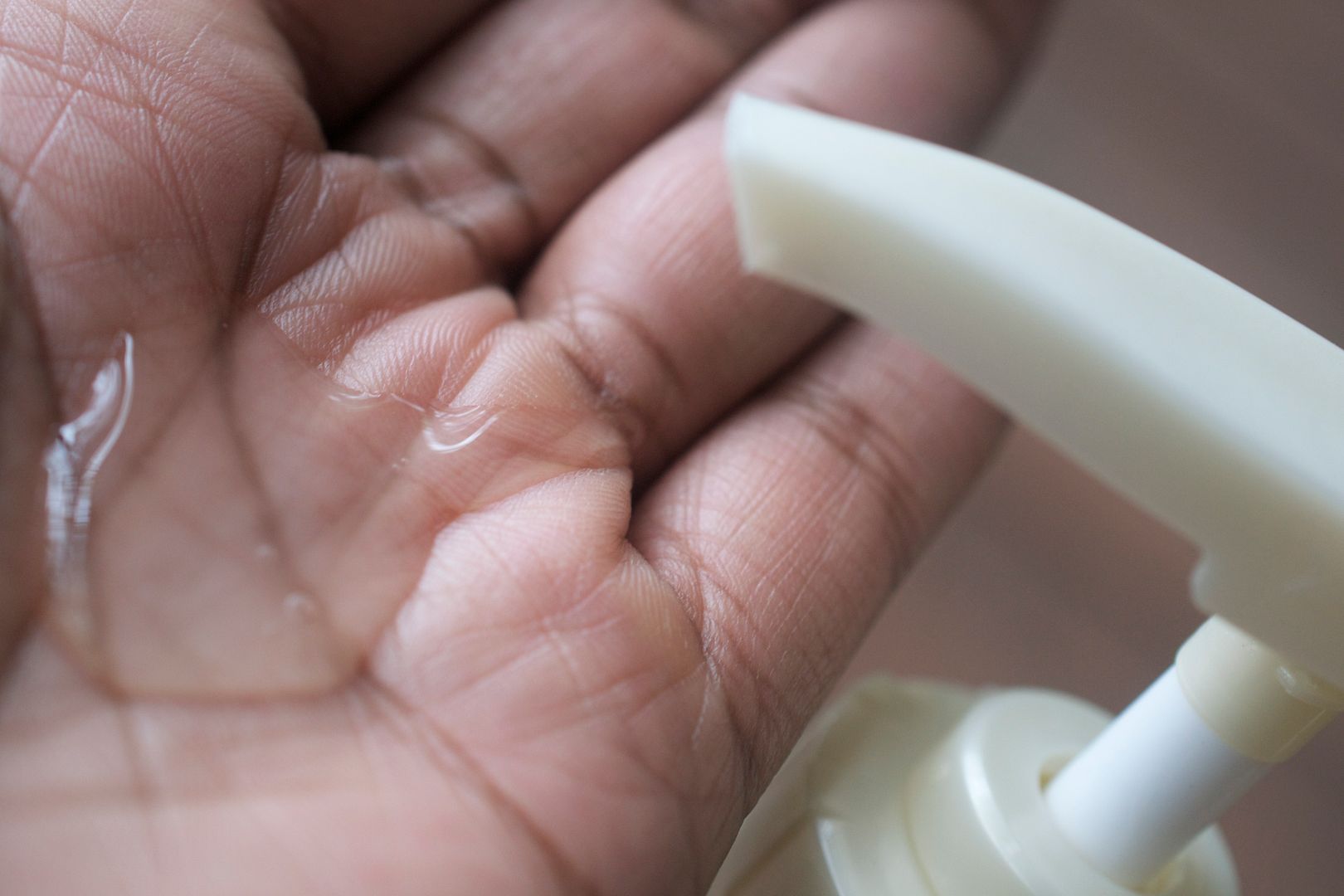 Con's
-The fragrance is a bit too strong for me. Then again, most fragrances are. I see "Fragrance" on the Ingredients list and I wish the only "fragrance" that was included only came from real roses.
-It definitely isn't portable. But that may be a good thing.
-The price point may be too much for some.
There's a first time for everything and while I've spritzed rose water in my hair and have used rose water as a toner, I've never used an actual rose body wash. The fragrance took a bit to grow on me but now I've been using it daily.
Whatcha think? Would you bust suds with rose body wash?
You can get this one from natural retailers and online at JASON-Natural.com.