Back in the days when I was an active YouTube vlogger and watcher, I came across the effeversent and bubbly Julie G. I loved everything about her videos. She had the "BFF" vibe, and was always showcasing something beautiful when it came to beauty and nails. I met her in person at The Makeup Show NYC and she was just as sweet in person. A while back, Jessie's Girl Cosmetics and Julie G. partnered up to launch a Julie G. nail polish line.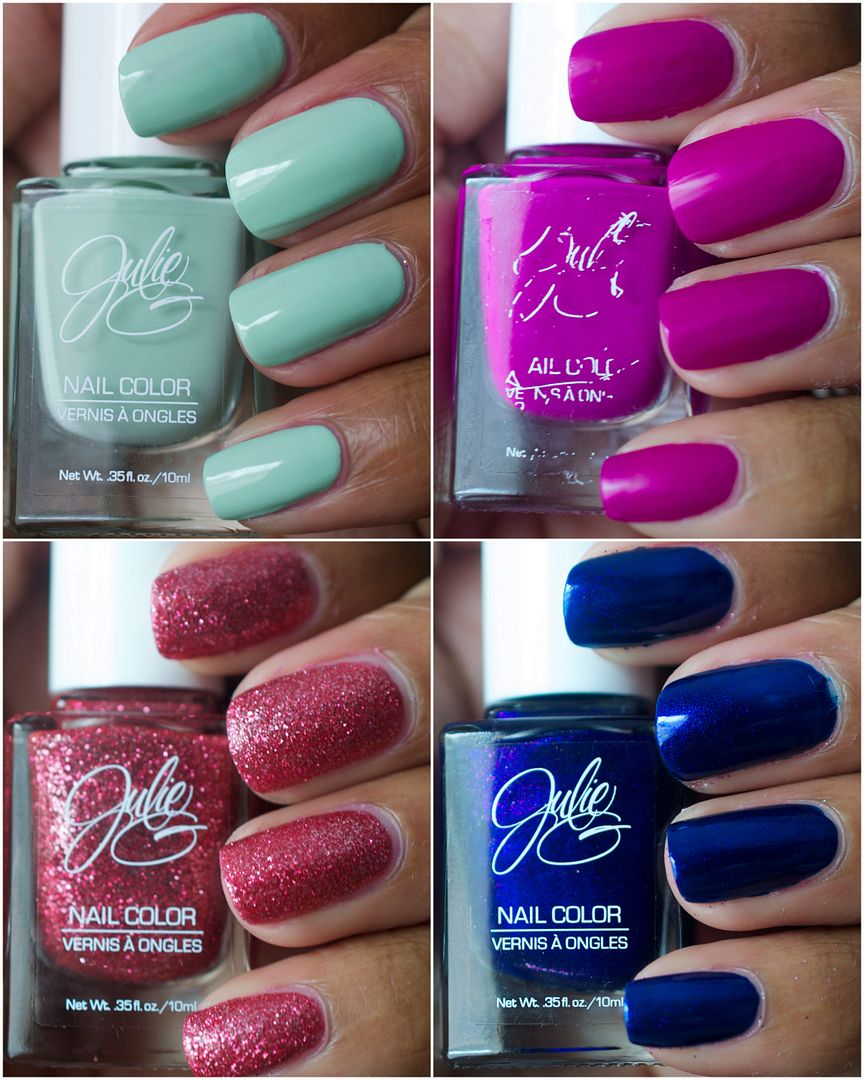 Um…that's only the biggest deal EVER. Who runs the world? Clearly bloggers and vloggers! 😎 I've only got a few of these polishes to showcase (Jessie's Girl isn't sold in my area *tears*) but luckily I can order more online. Woo hooooo!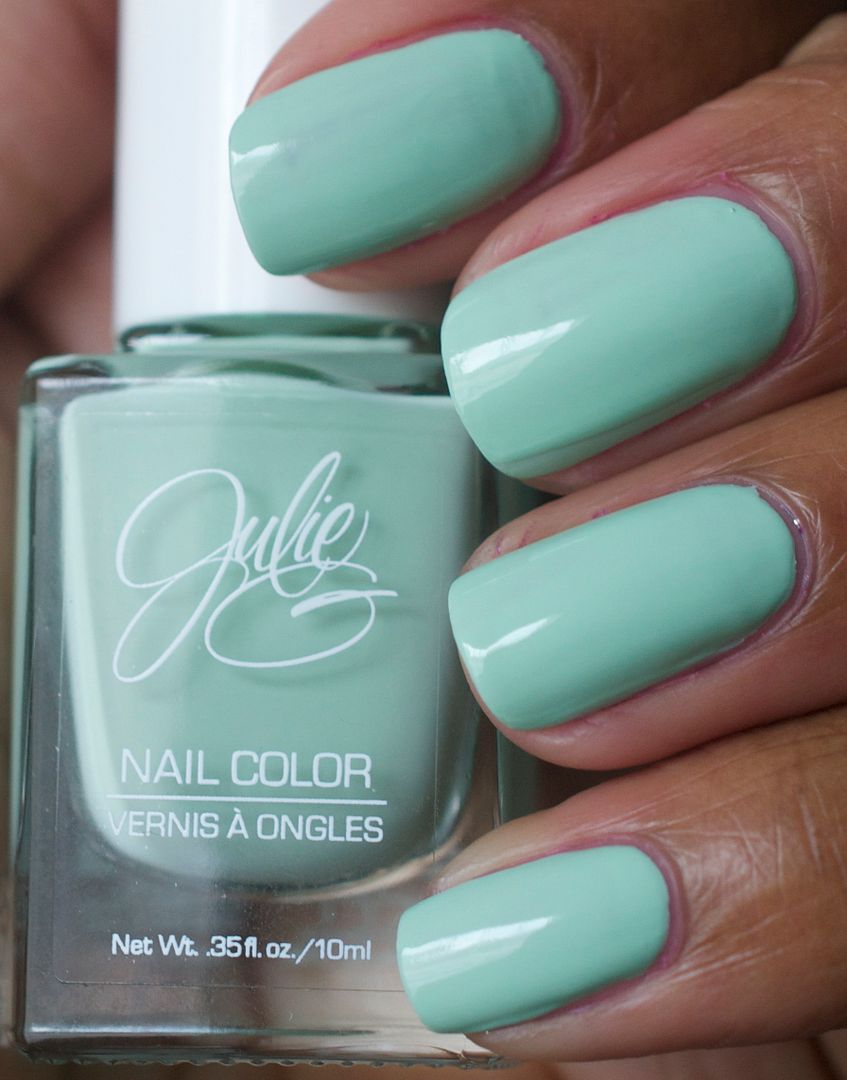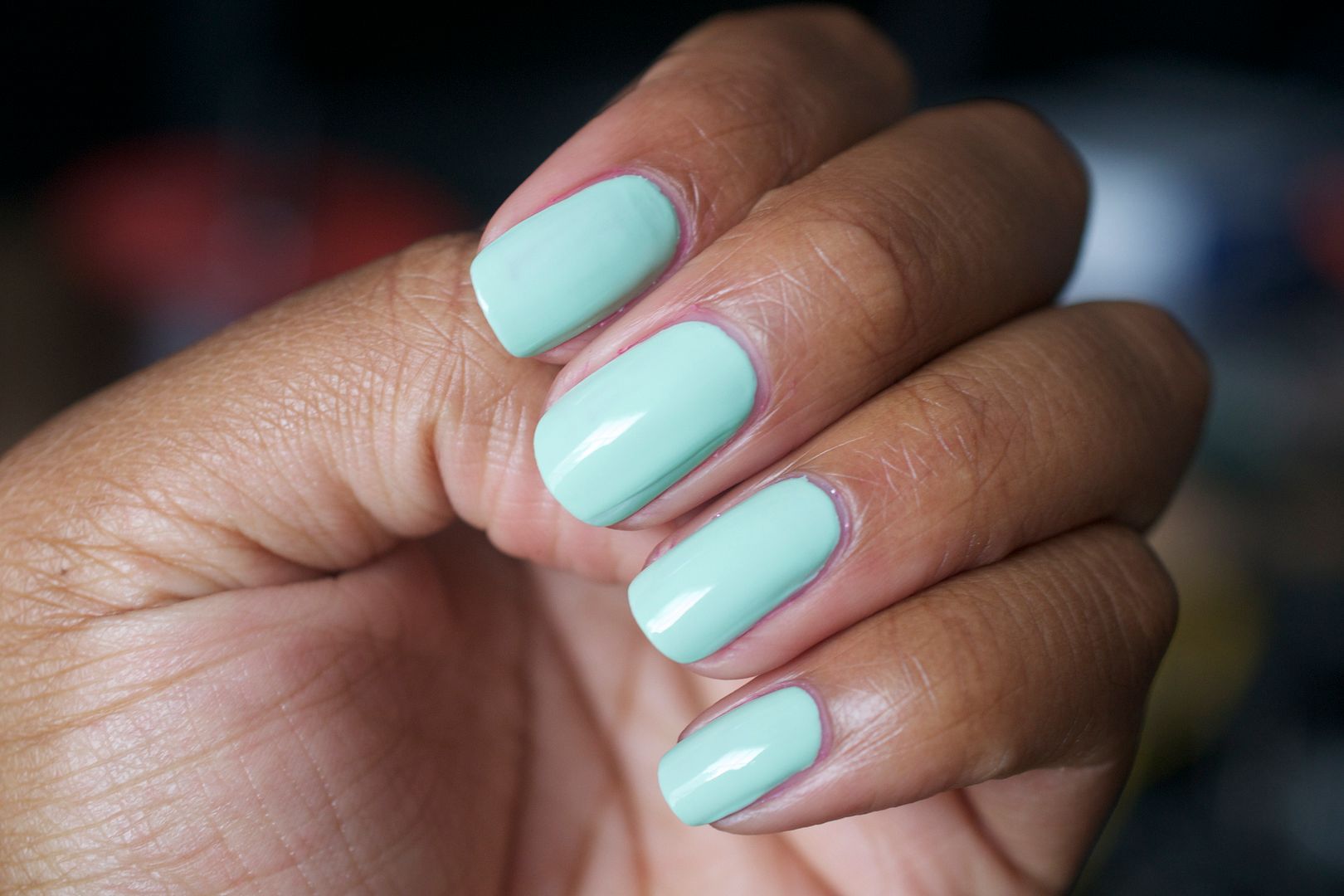 Gelato in Venice is a green mint that reminds me a lot of pistachio gelato. It's creamy and like most pastel shades it gave me a few troubles with uneven application. I only had to apply 2 coats to straighten it out though. I've been wearing this shade for FOUR days now. I love love love!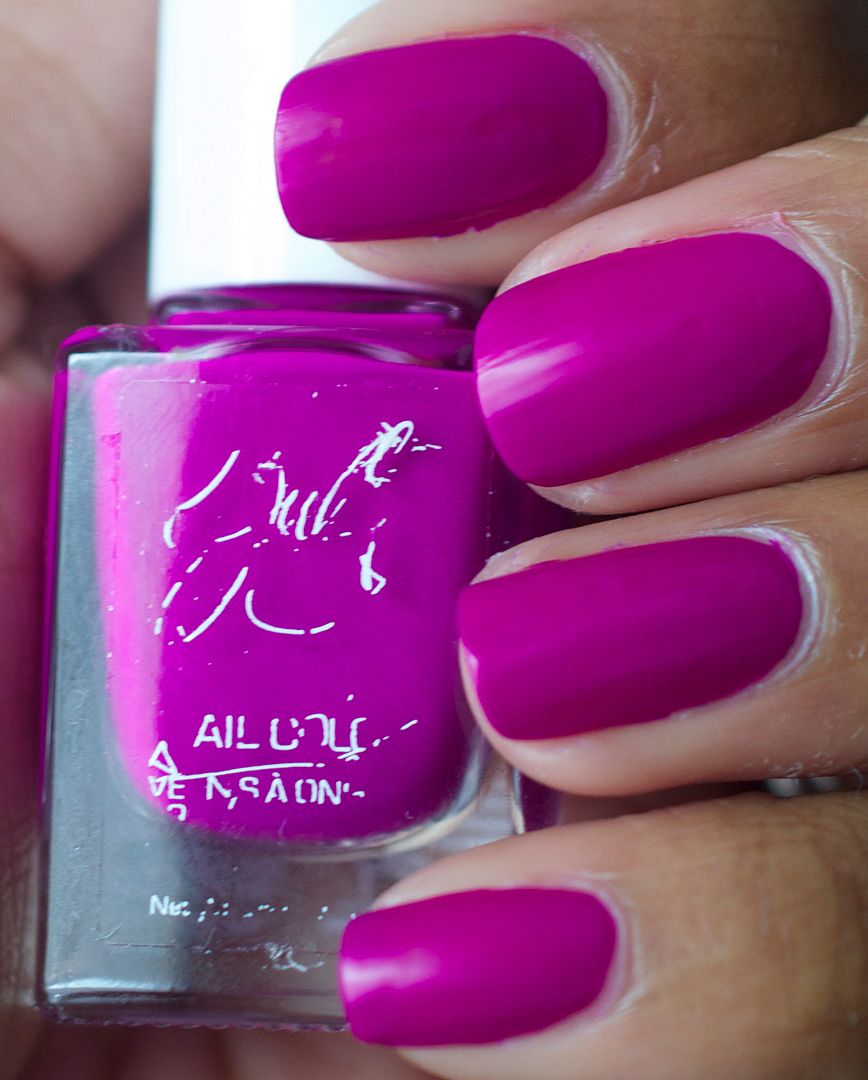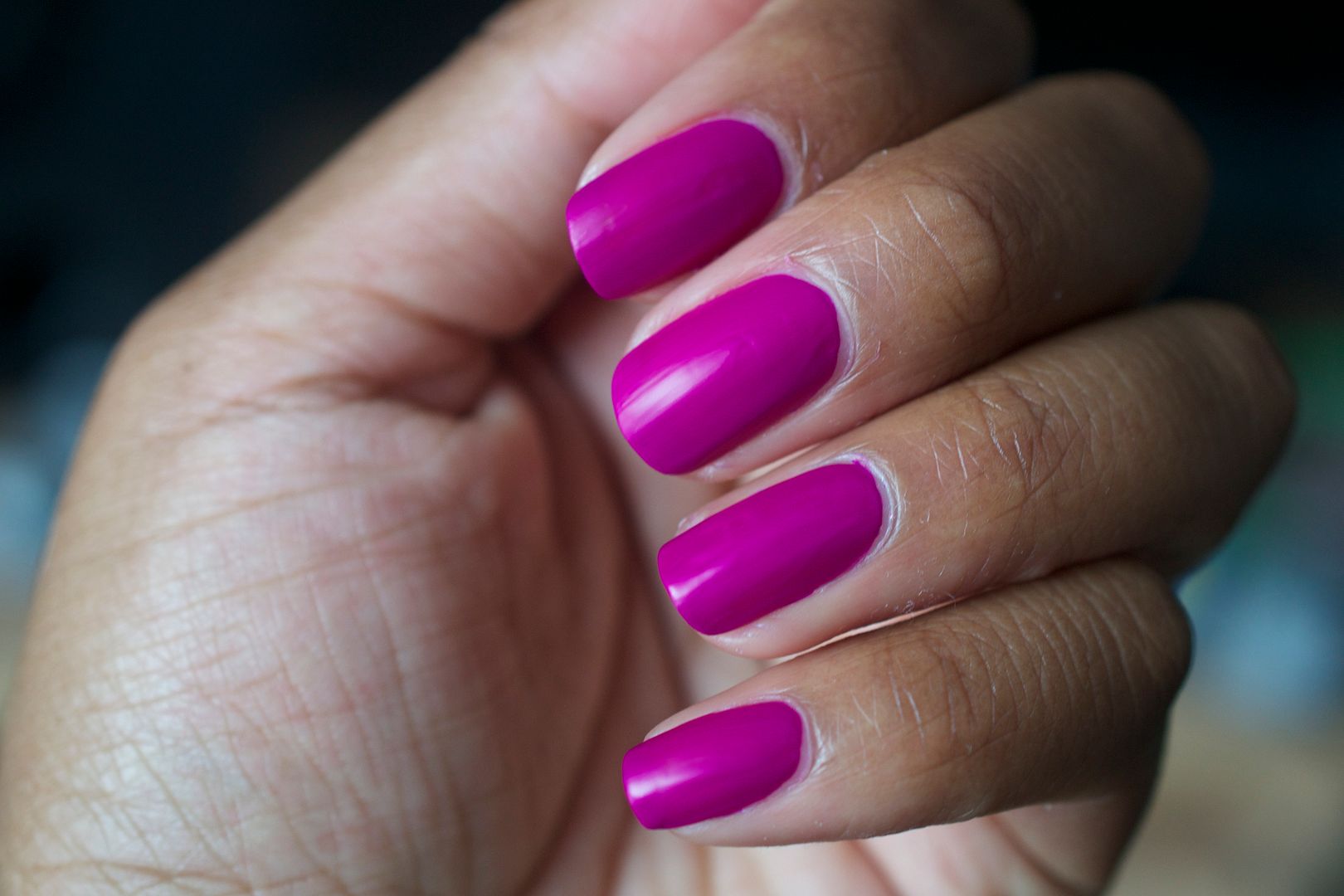 Fierce and Fab is a pleasant surprise because it's a matte! 'Scuse the ugly bottle on this one. I'm not sure how the image got all wonky. I was annoyed with matte polishes when the whole world was doing them but now that they aren't so popular, applying this one gave me so much joy. It's a gorgeous magenta and I think I've seen this shade somewhere before but who cares. I am loving revisiting mattes.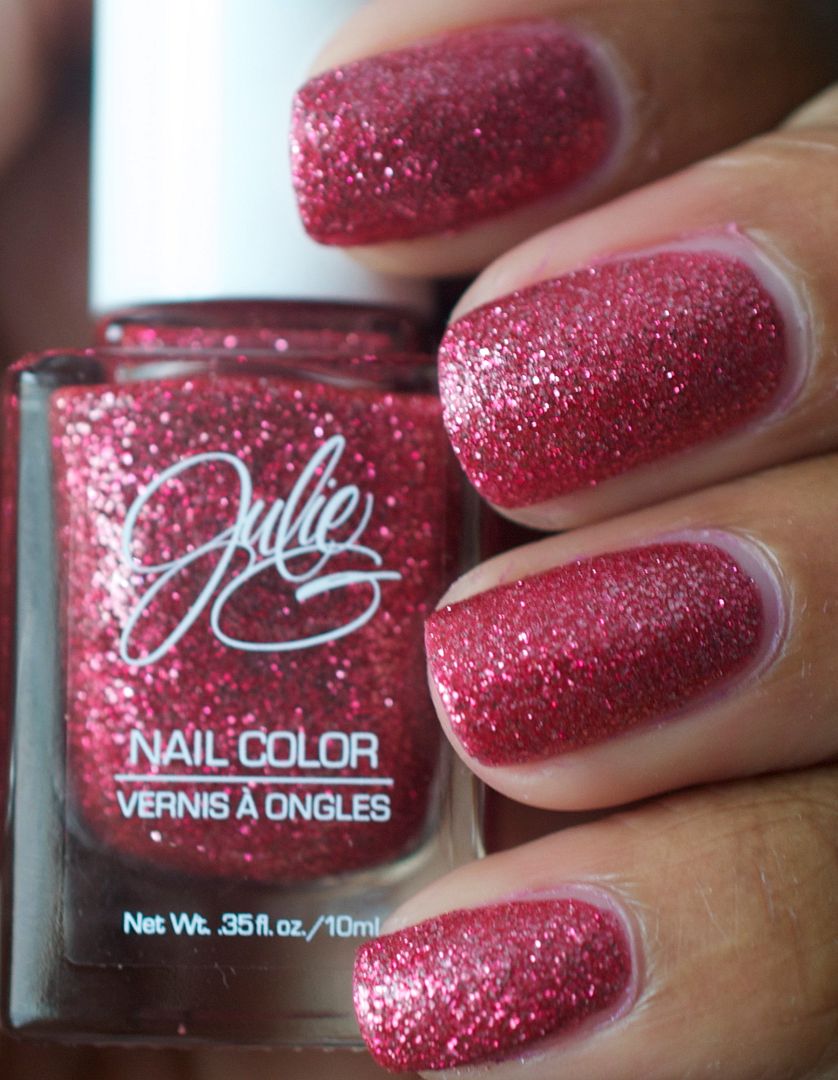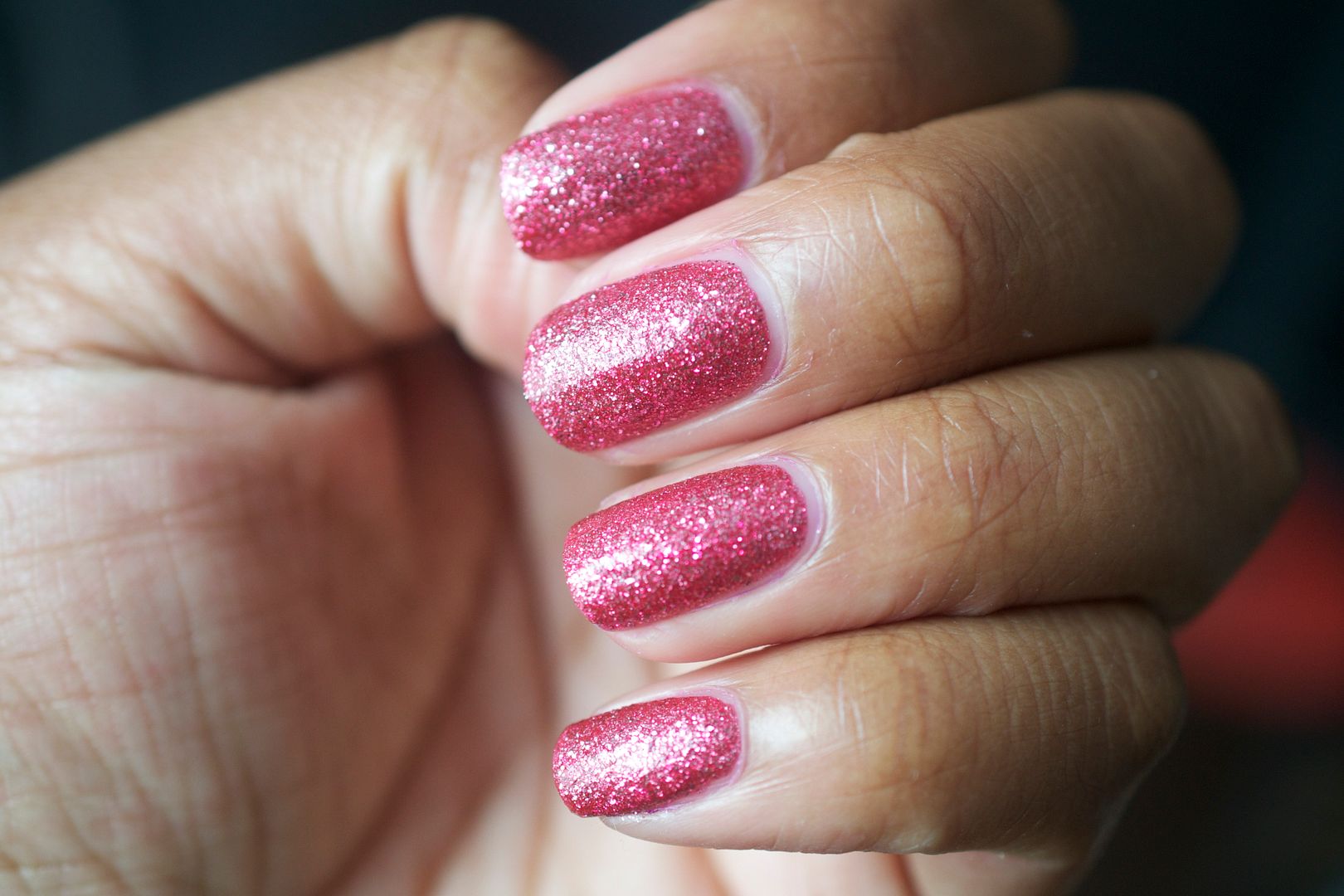 Pink Tiara is a sparkly pink that is completely opaque with only 2 coats! It does great as a layering polish too. One coat will give you just enough to cover a polish but it's refreshing to come across glitters that don't require 30 coats to completely cover the nail lines.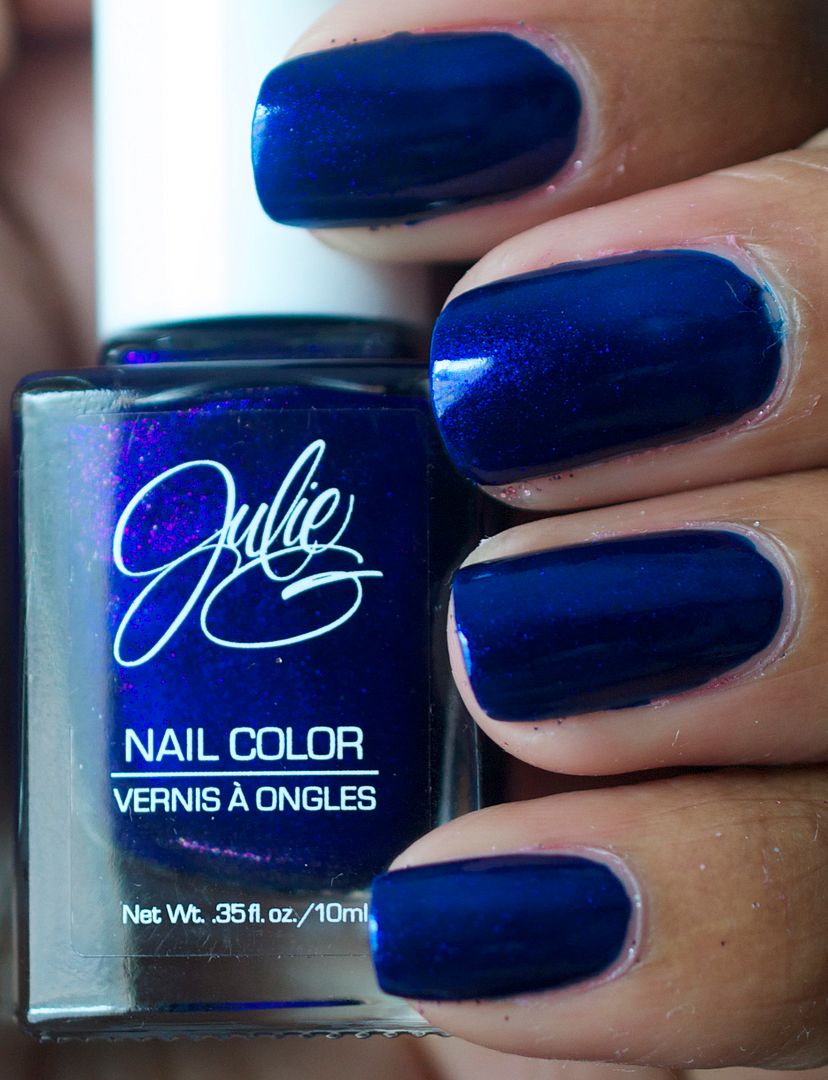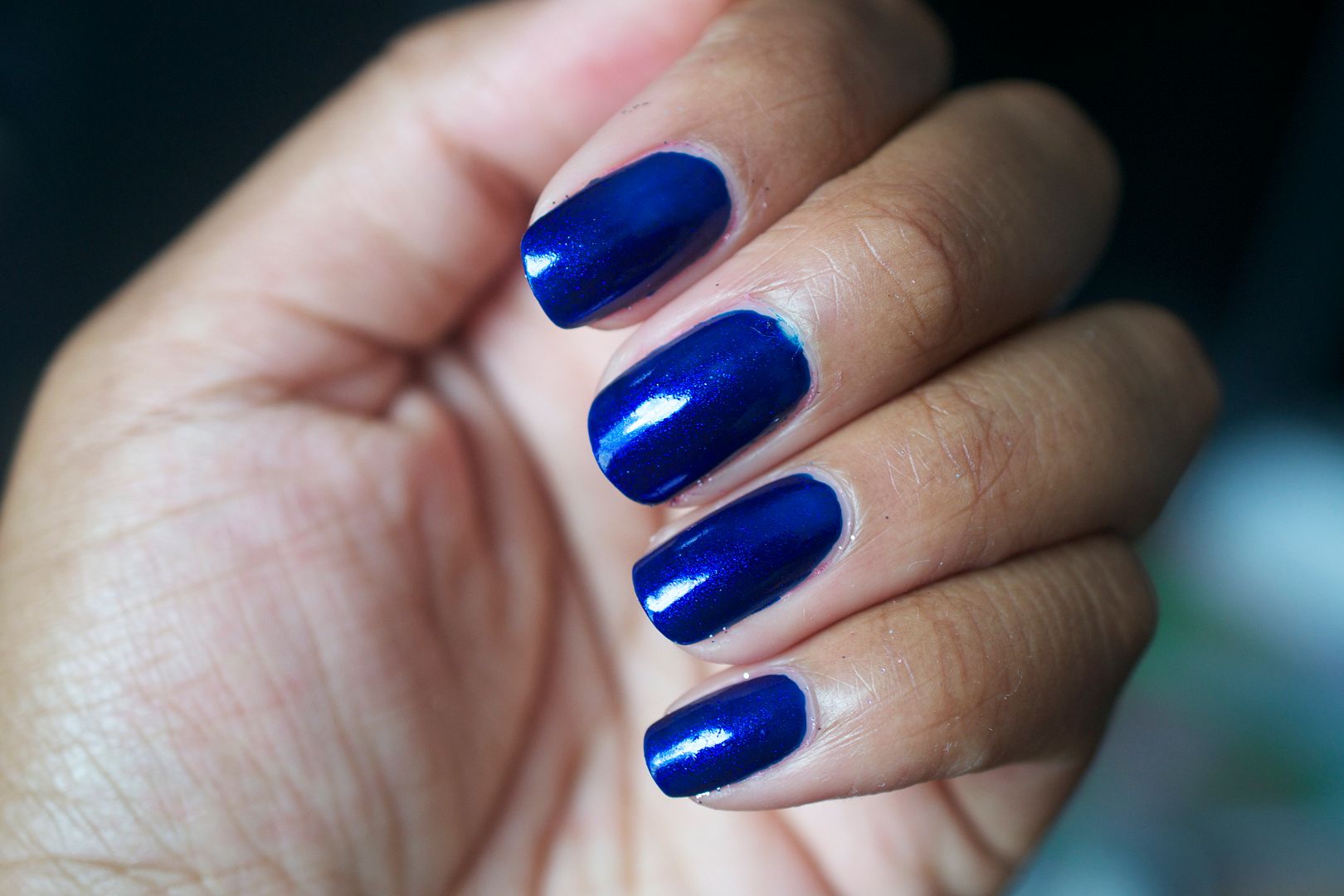 Dance in the Dark is a blue polish with neon purple glitter. The glitter is pretty muted on the nail and I wish it translated more the way it does in the bottle. Still – it's a very pretty true blue with personality.
Julie G. nail polishes are sold at Rite Aid and online for only $3.99. There are a toooon of beautiful shades and finishes so if you're not feeling any of these, chances are you'll run into something you like. More than anything, I think this collection appeals to me because it just shows how much of a positive impact us beauty vloggers and bloggers have when it comes to brands. I'm not gonna lie – I get a bit emotional about it. I am so so proud of Julie and will continue supporting her.
Have you tried any of these polishes yet? And who else desperately needs a Rite Aid in their city?