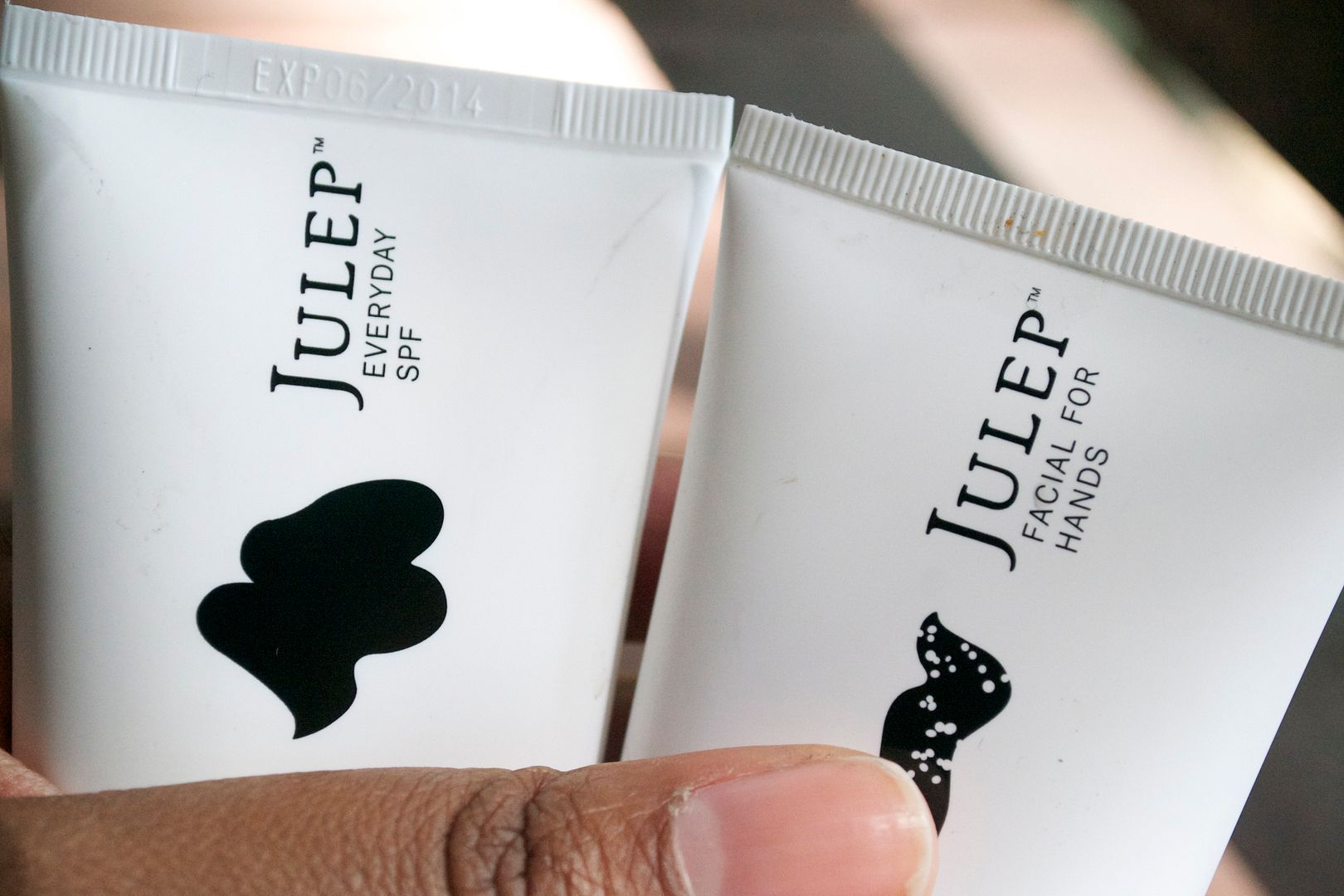 Remember when I did that post on Julep nail products for Beauty Stat? I have since had the opportunity to test drive some of their products. Their hand treatment products to be exact. Here's the thing about hand scrubs and creams…they have to be almost as amazing as kale for me to say good things about them.
Why, you ask?
Because, let's face it…the truth is, if you've got a good body scrub and good body lotion, then who's to say you can't use the them on your hands? Do you see where I'm getting at? That said, while I think Julep's nail care products are wonderful, I'm not sure if they are worth their steep price tags.
Let's start with the Facial for Hands Glycolic Hand Scrub that retails for $32.00.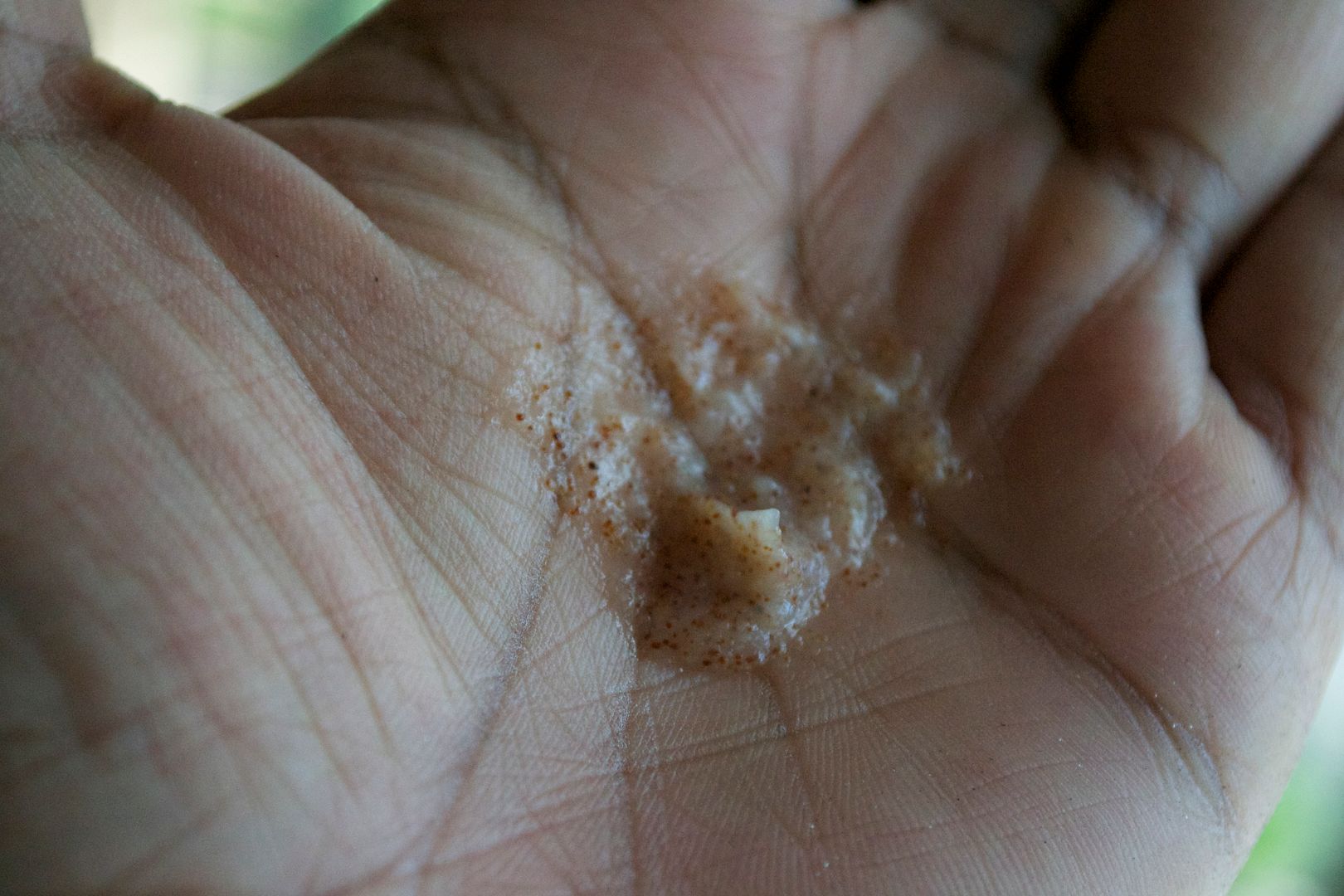 Well now…$32 is pretty steep for any kind of scrub, much less one that is specifically for hands. What makes this scrub so special? According to Julep, "Potent glycolic acid combined with apricot seeds provides powerful double exfoliation that leaves your hands feeling noticeably softer and looking younger after just one use. Naturally scented with orange oil for a refreshing aromatherapy boost with each use." (source) This paraben-free scrub feels absolutely wonderful. The apricot seeds feel so good and feel even better if you've got someone to massage your hands for you. It's a nicely fragranced scrub that leaves your hands feeling beyond smooth.
To follow up with that scrub there's the Everyday SPF Hand Cream that retails for $28.00.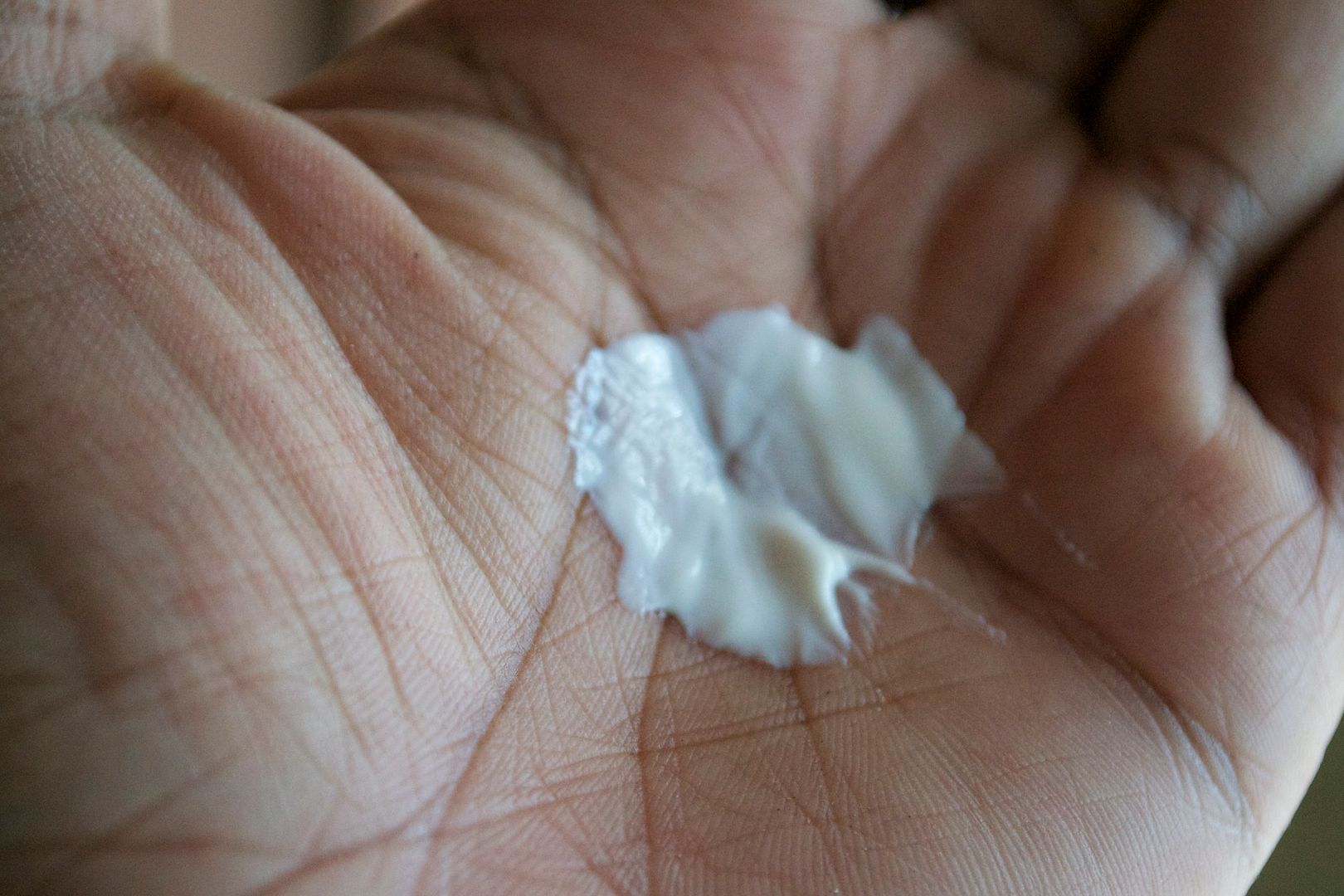 I love that this cream has SPF in it. While I'm always sure to use facial moisturizers with SPF in them, I always forget to apply a moisturizer with SPF in it on my hands. This streak-free and paraben-free moisturizer smells just like a sunscreen; a smell that I know shouldn't bug me but does. I do love that it's not super greasy. I'd love to see a smaller version of this. I think I'd be more inclined to use a hand lotion with SPF in it if it was small enough to throw in my purse, car or desk at work.
And then there's the Julep Essential Cuticle Oil that retails for $18. This product is my favorite out of the bunch. It's perfect for using on the go.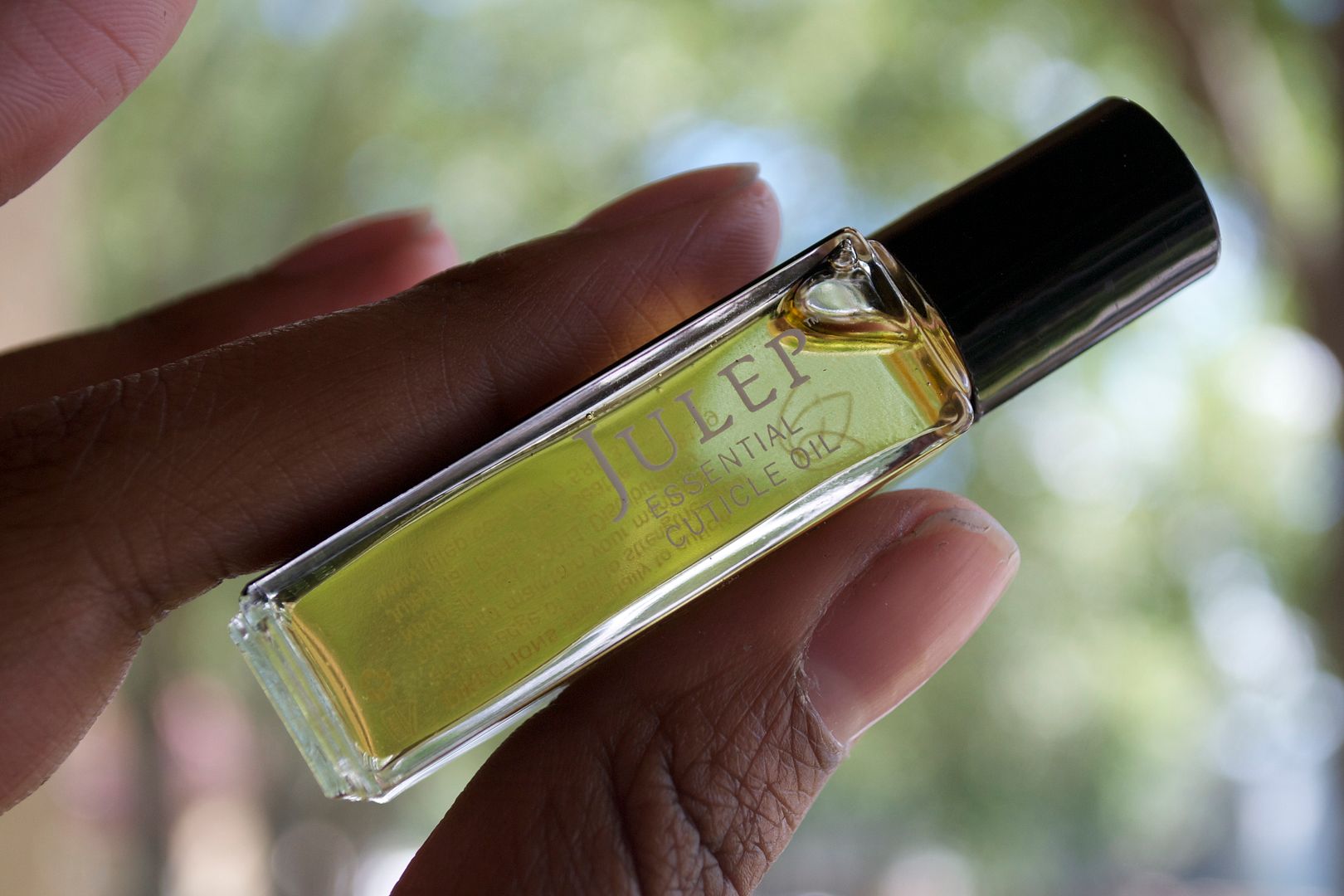 I'm obsessed with constantly moisturizing my cuticles and the rollerball makes it super easy to do so.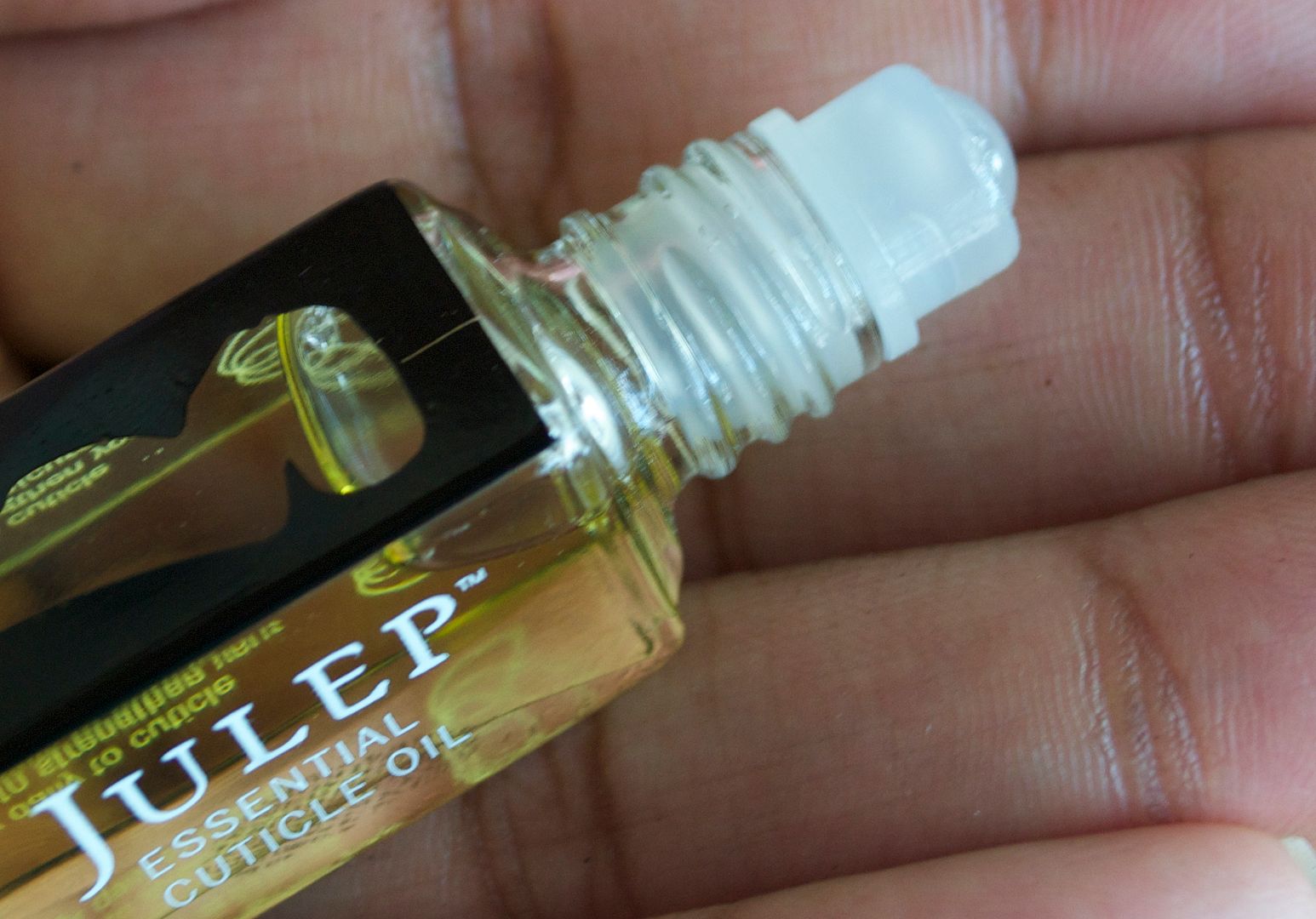 The fragrance smells just like an essential oil blend that my Mom would mix up.
Products-wise, I think Julep does a phenomenal job. But their prices can certainly use some work. When purchased together, the scrub and hand cream go for a whopping $60. Wow-sers. The cuticle oil, while nice, I don't think is worth $18. From a consumer's point of view, I think these products would be a lot more appealing, if the prices were slashed in half. Would I spend $30 on a hand scrub and moisturizer? Sure. But would I spend $60 on them? Absolutely not.
That said, if you're in the market to try something new and don't mind the splurge, give Julep's hand and nail treatments a try. You'll definitely get what you pay for. Head on over to the site to start a buyin'.
What do you think? Have you tried anything from Julep yet?
Amor de Lacquer….the series all about nail polish and nail care! Send me your requests,
suggestions and ideas to Brittany@ClumpsOfMascara.com.