I've talked about them before and even did a video highlighting them but I never did a formal post on my beloved kale chips. You don't have to be a vegan or vegetarian (I'm not) to appreciate greens and incorporate them on a regular basis in your dietary plans. Trust me when I tell you, when you try kale chips, you'll be hooked. Or at least a liiiiiittle more open when it comes to eating leafy greens.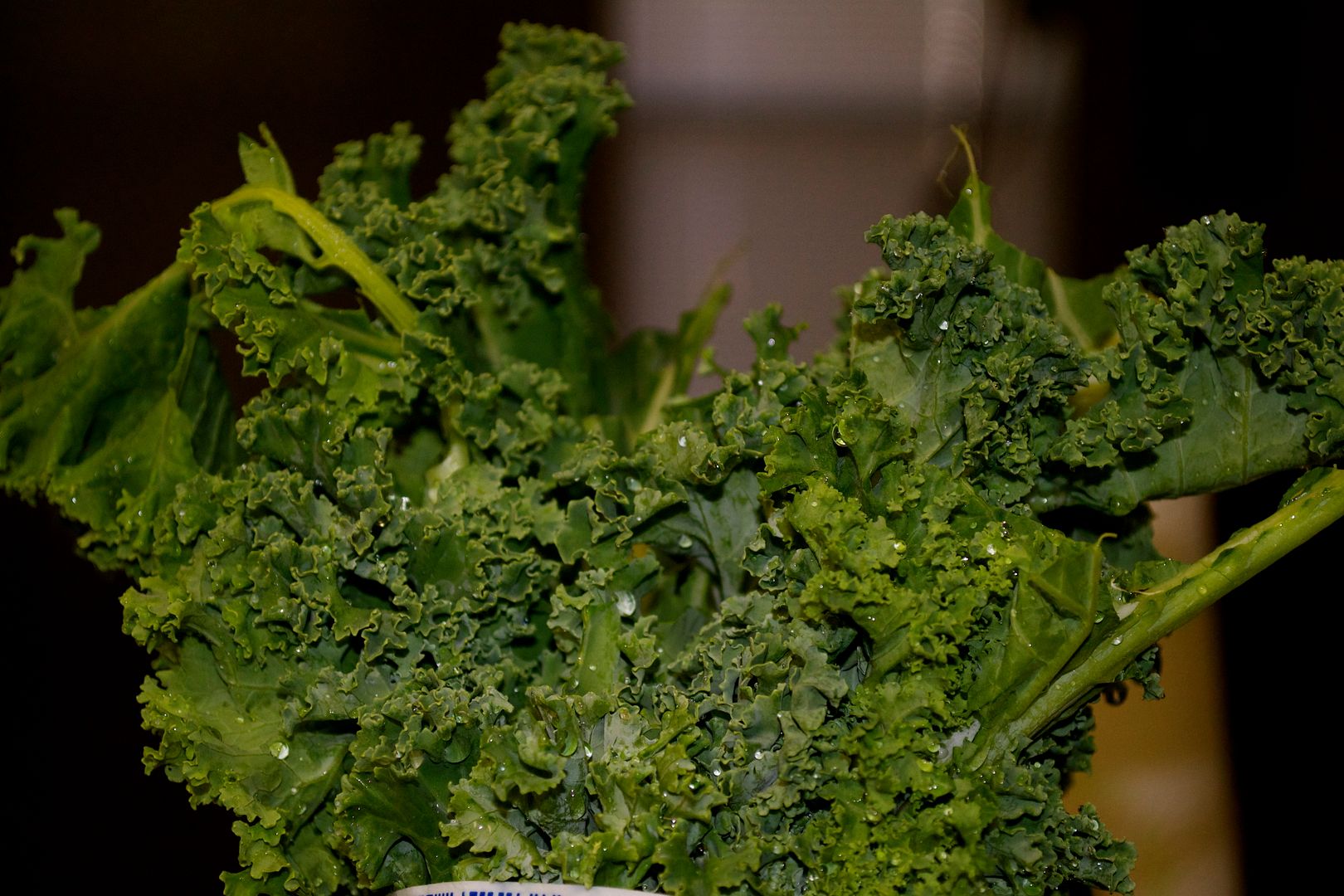 Ingredients for this recipe would be:
-1 bushel of kale (preferably organic)
-2 or 3 tbsp of olive oil
-Seasonings of your choice (sea salt, lemon pepper, garlic, etc)
I'm thinking about starting a Kale Appreciation Day simply because I am OBSESSED with this vegetable. Aside from it being incredibly healthy, it is one of the most versatile vegetables I've come across. You can get it from most grocery stores from about $2 a bushel for the conventional and about double that for organic. I try and stick with organic. If your store doesn't have organic kale, don't freak out–use what they've got and you should be fine. Start off by presetting your oven to 350 degrees.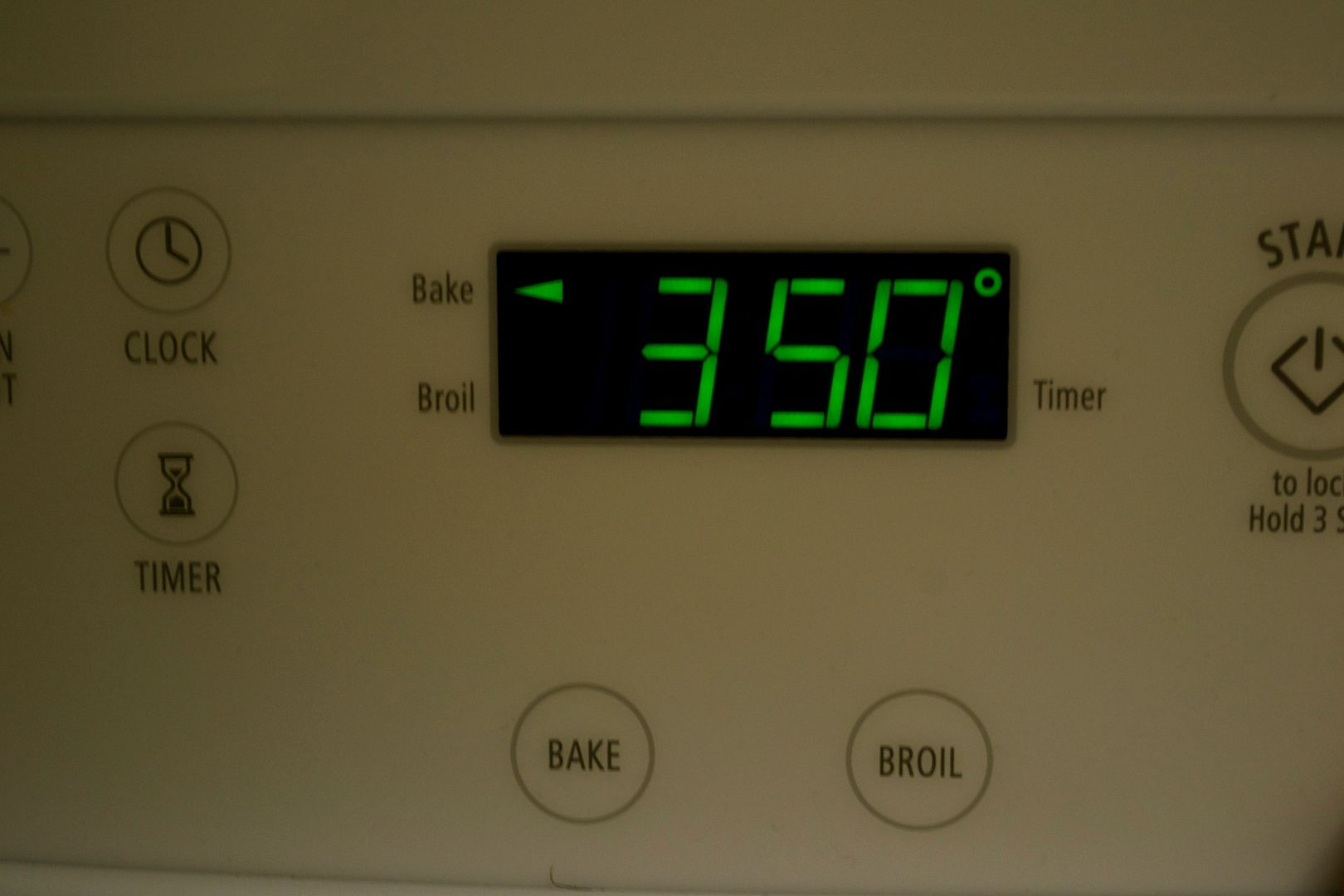 Rinse your kale thoroughly over running water.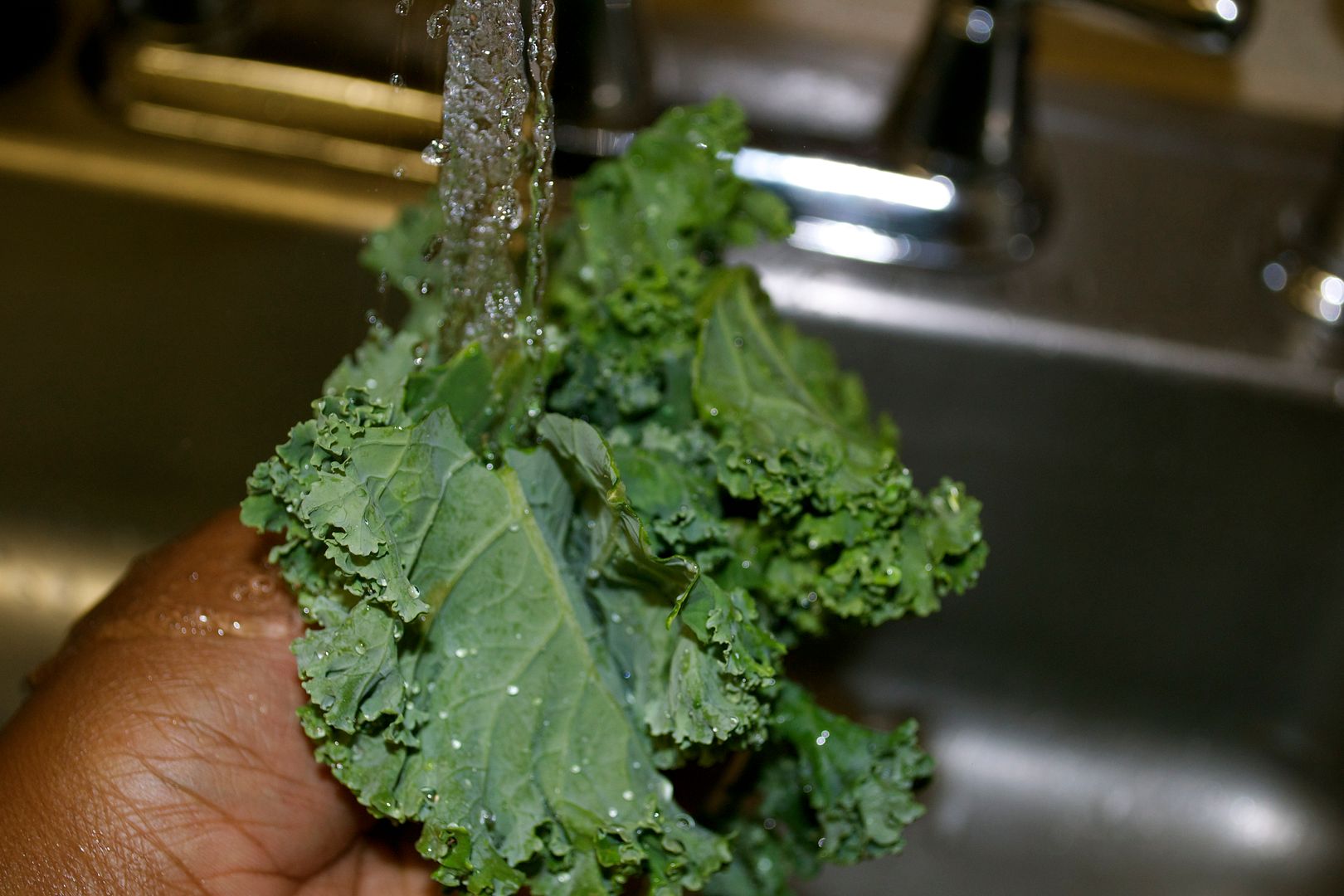 I spend a good 5 minutes are so doing this as I break them up in pieces. Size doesn't matter. Just be sure to break 'em up. After that, grab a nice and sturdy cookie sheet like this one…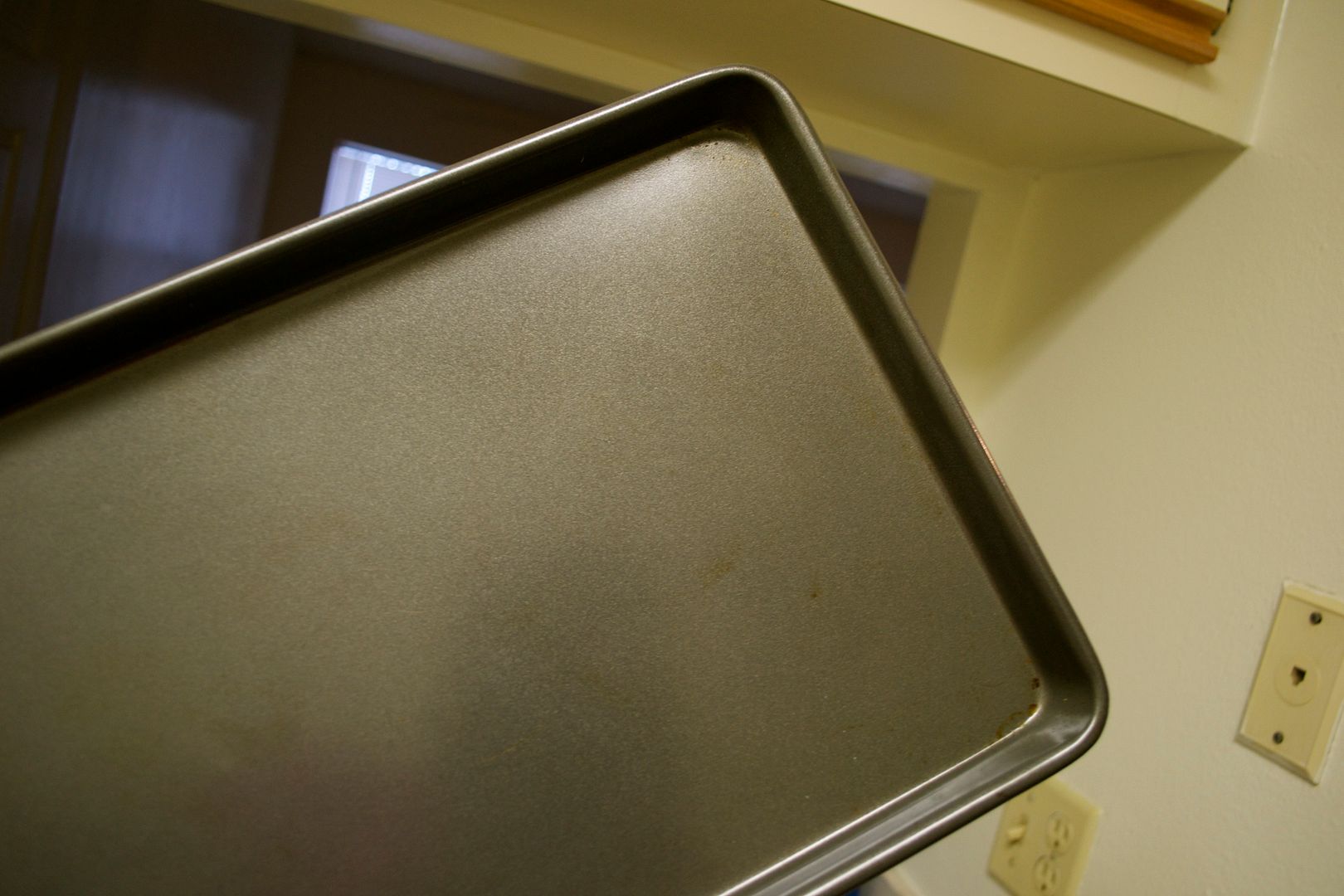 And grab some olive oil…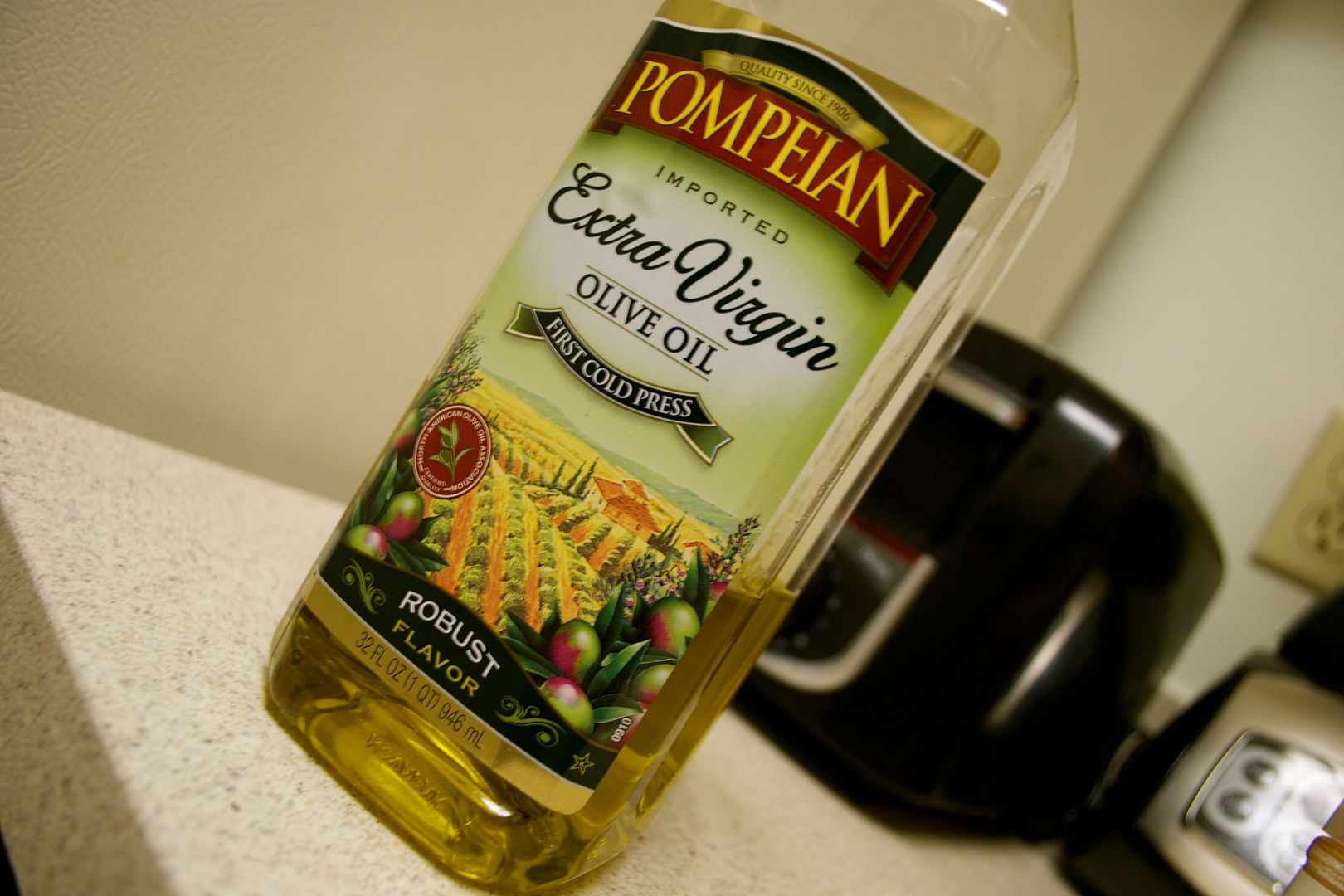 And your favorite seasonings….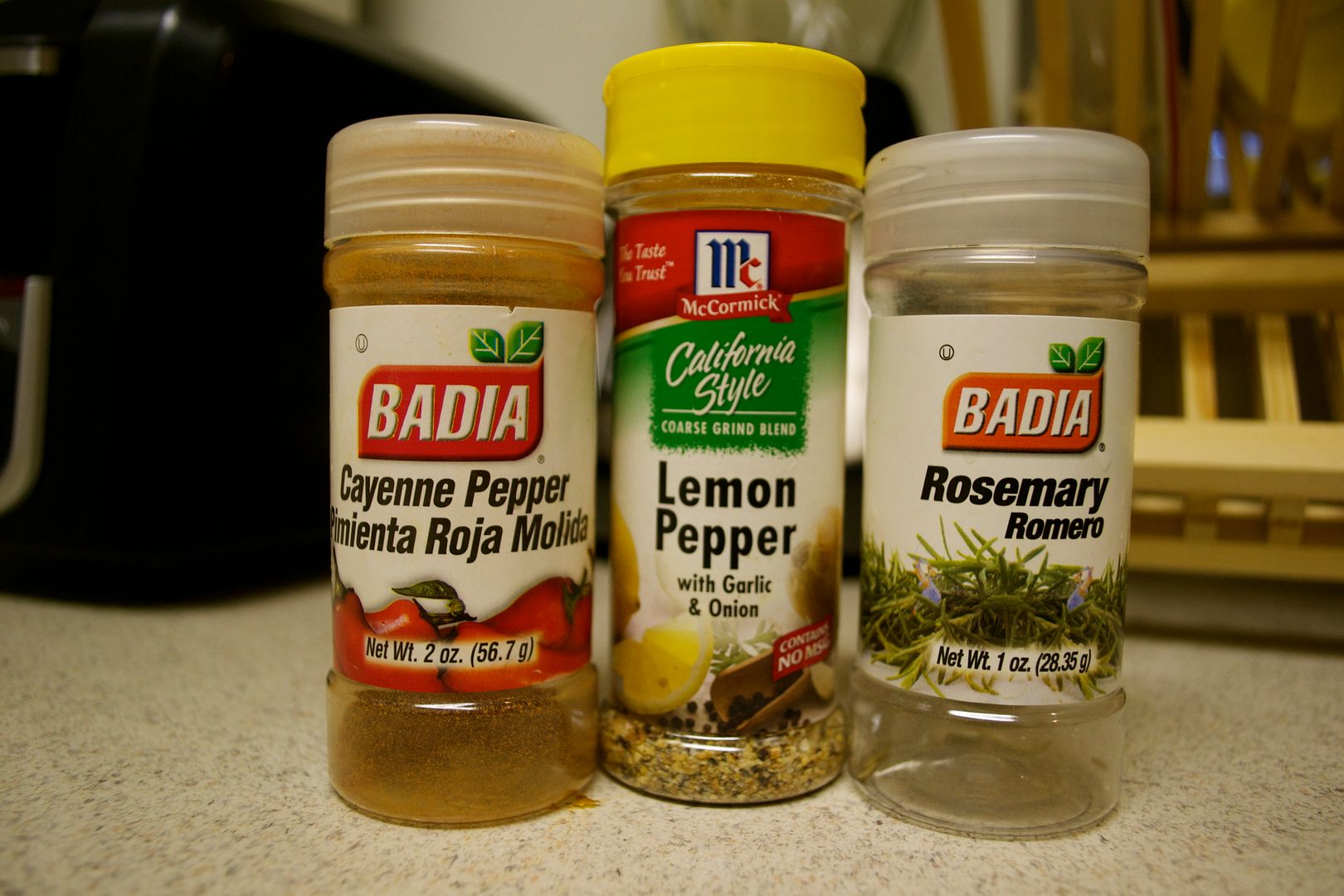 The seasonings selections are up to you. I think everything tastes better with lemon pepper so I always use some on my kale chips. The cayenne pepper gives it a little heat and I love the taste of rosemary. Be creative. If you love cheese, grab parmesan cheese. Or garlic, basil, sea salt and tarragon. You can even sprinkle a bit of lemon juice on top. If you're going for a sweeter taste, I'd even give cinnamon and sugar a whirl. Although that may be better with sweet potato chips but hey…..it won't kill you to try.
After selecting the seasonings, put them to the side and rub olive oil all over your kale. You want to be sure to cover every part of your kale pieces.
Toss olive oil covered kale on your cookie sheet and start sprinkling your seasonings on top. To ensure that they bake properly, spread out the kale pieces so that they aren't on top of each other. In this case, mine ARE on top of each other. I wasn't desirous of super crunchy chips. I wanted softer kale this go 'round.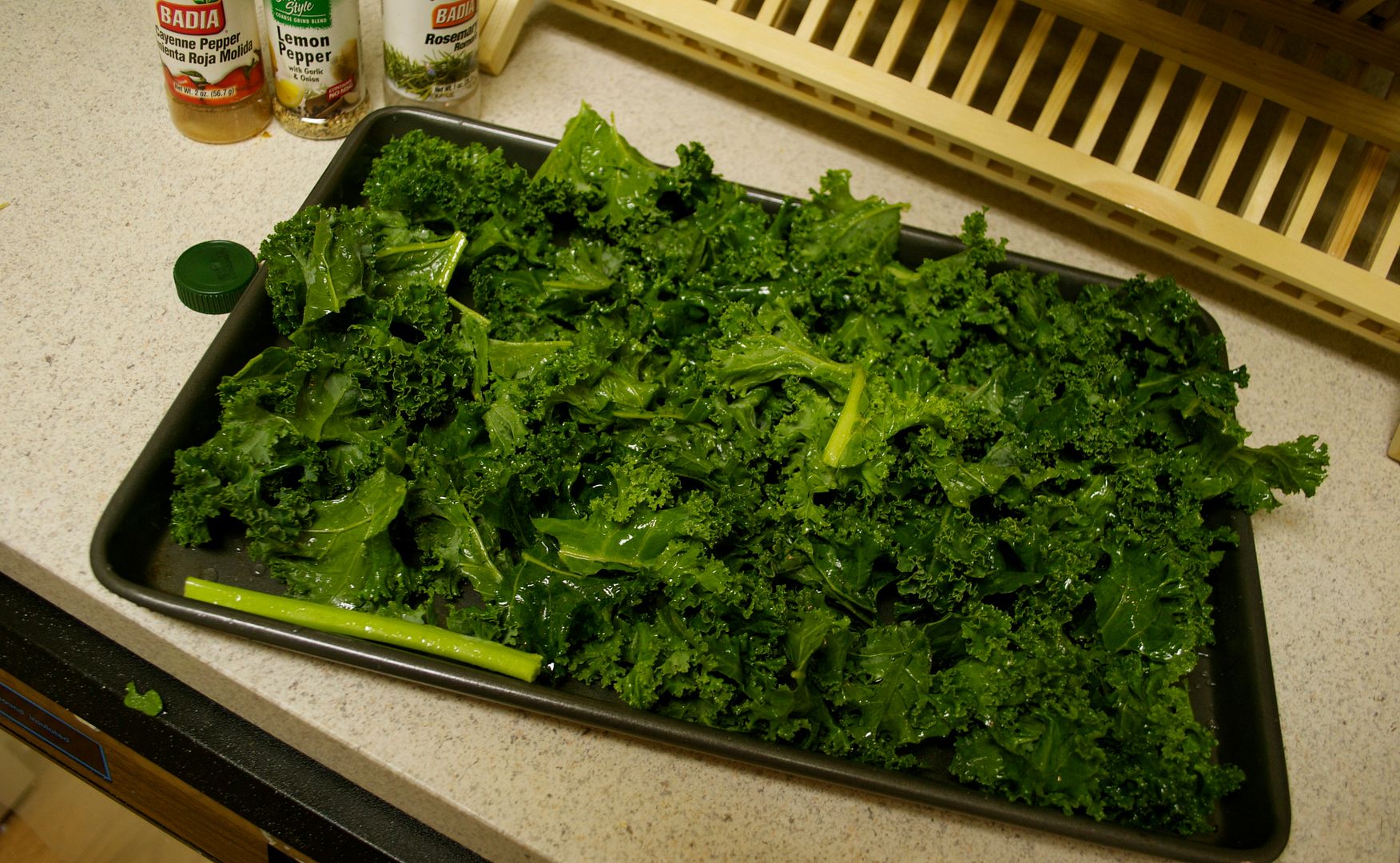 Be sure to turn them over and sprinkle on the other side as well. Toss the kale in the oven…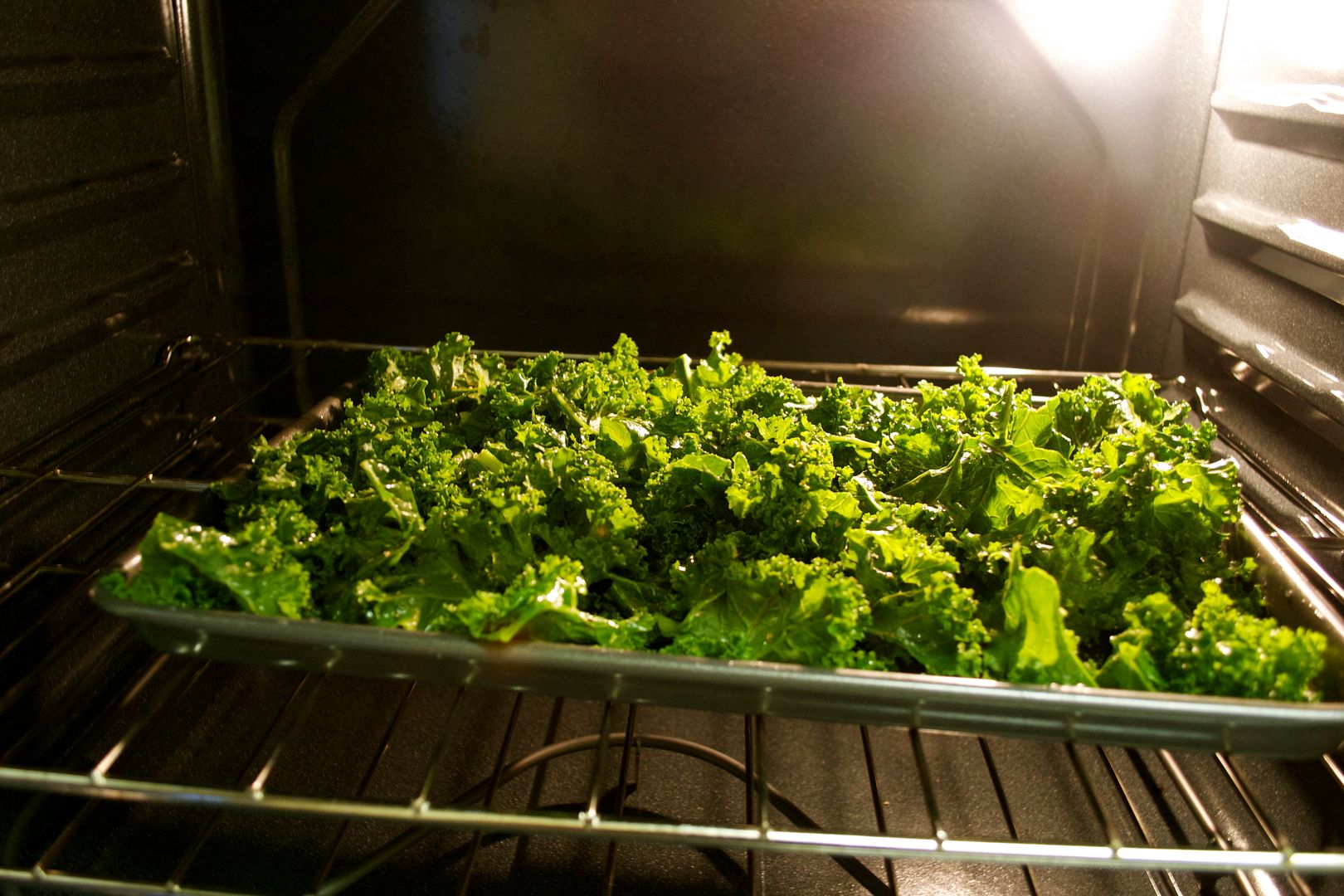 …and be on stand by. Have a snack while you wait. Eggs and peaches are other items that I like to buy organic. Or even better…locally. Support local farmers!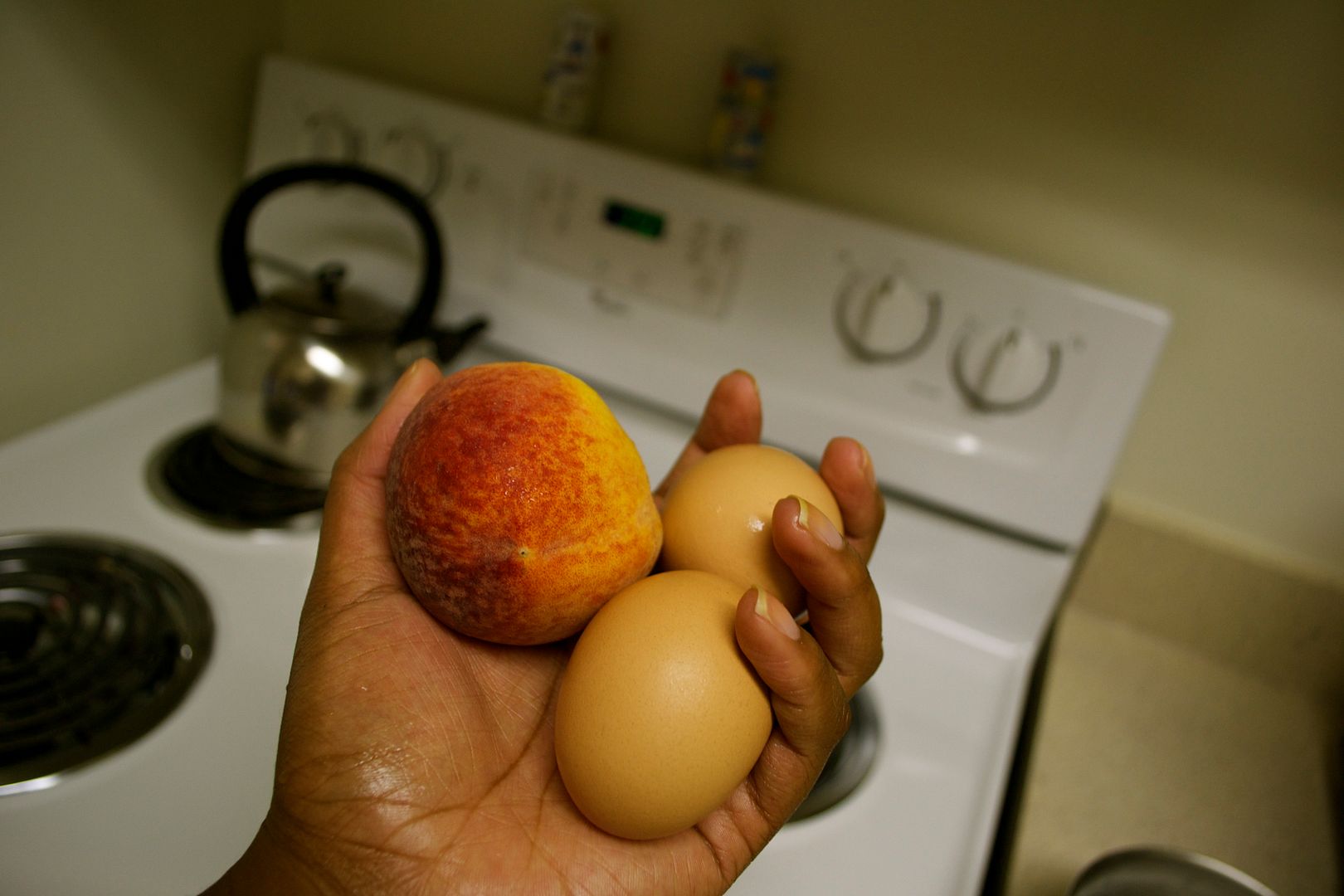 Wait for a good 10 minutes or so and check on your kale chips.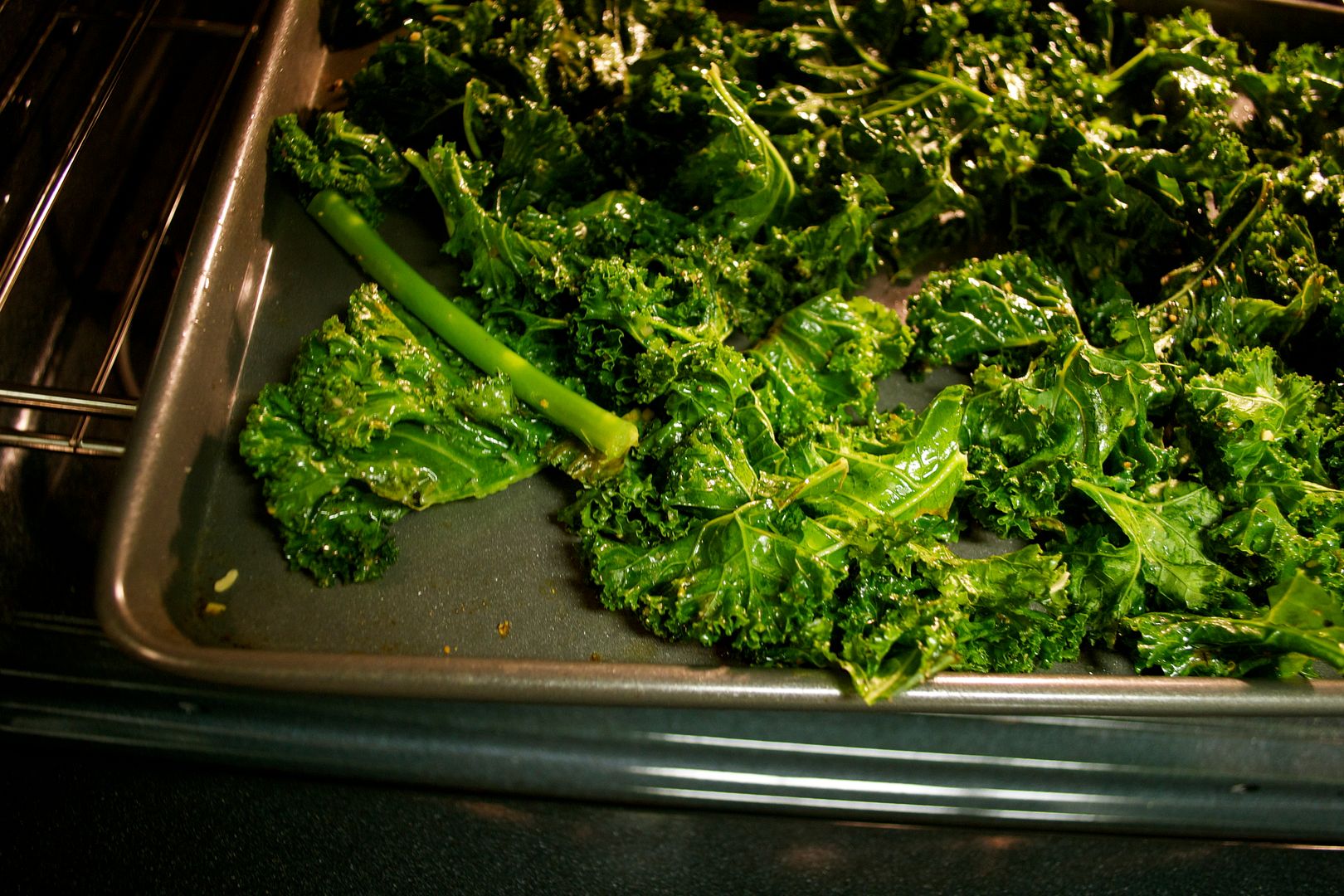 Are they shriveling up? Perfect! At this point, if you'd like you can turn them over to bake the other side. It is completely up to you. If you're looking for super crunchy kale chips, wait until one side is crisp before flipping to the other side. I don't mind mine being on the softer side this go 'round.
Another 5-10 minutes and…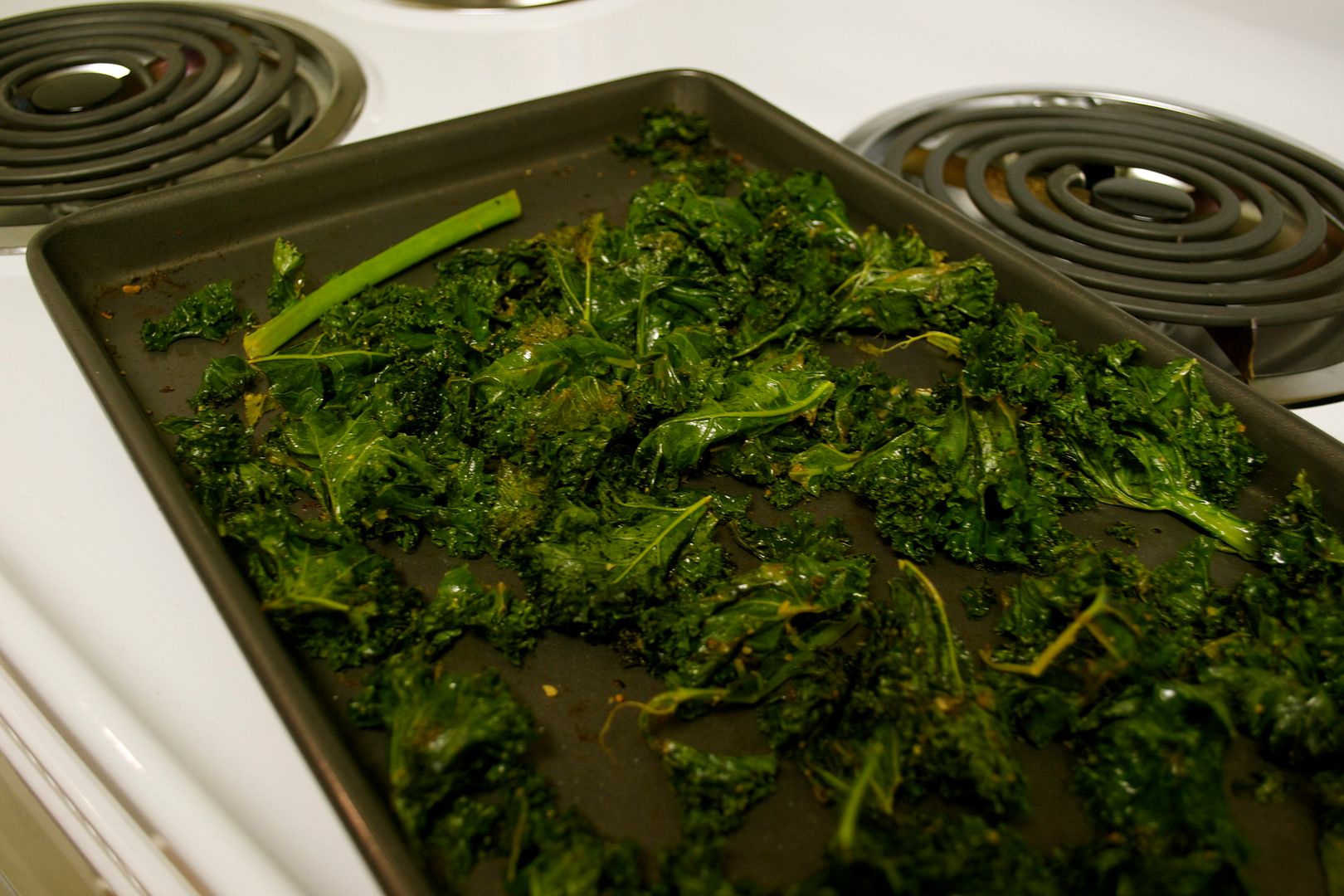 They're done! If they are cracking and popping, that means they're getting crunchy. Yay! Since I was taking mine to work later, I tossed 'em in a container to eat for later.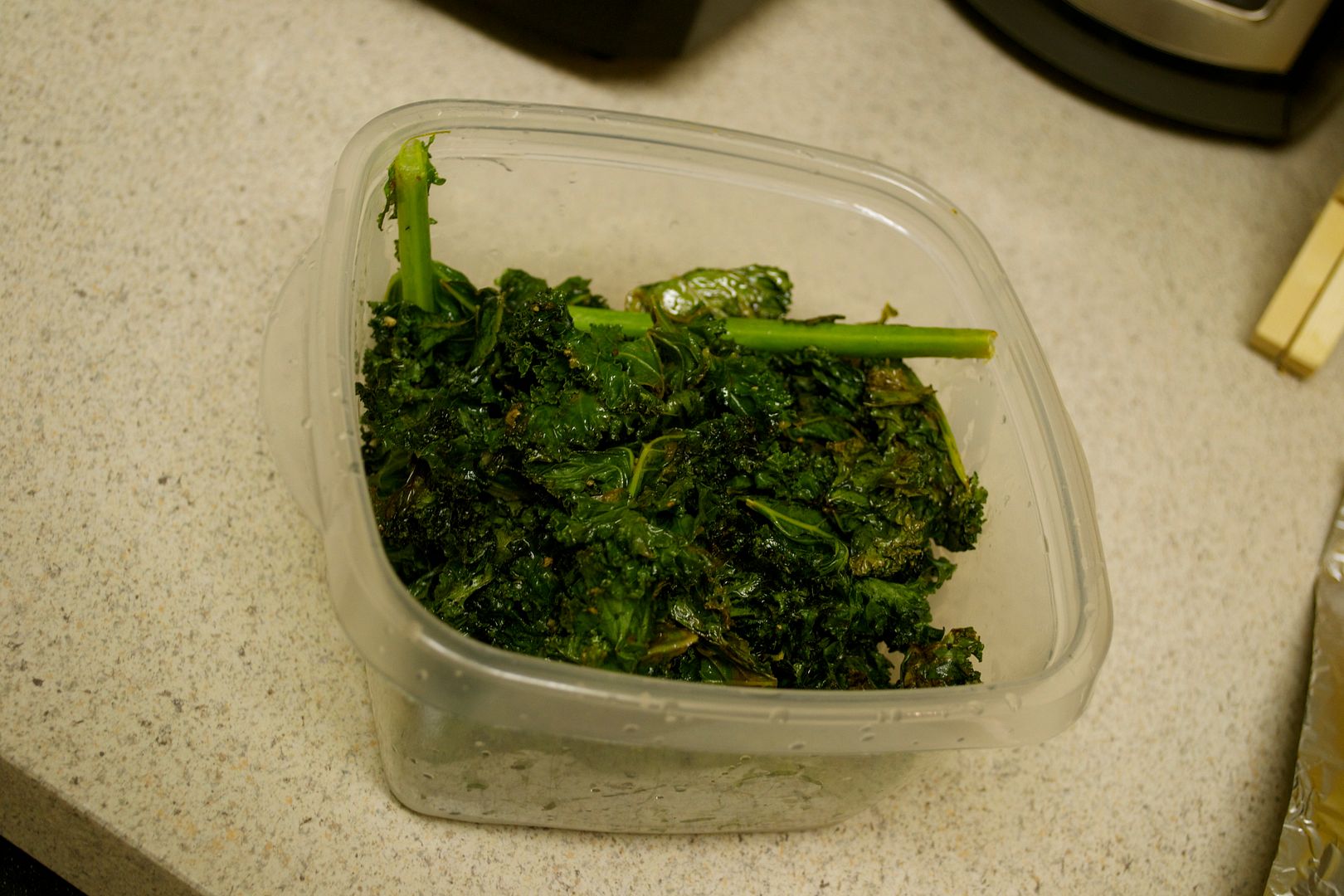 But if you're ready to serve them now…serve 'em with a veggie or turkey burger. Kale chips will keep their crunch when uncovered but once they're covered, condensation will make them softer.
Question: What if you REALLY hate the taste of greens?
Give these a try. They don't taste as "green-y" as you would think. Especially if you've seasoned them to your liking. Softer kale also works beautifully alone, in a salad, in a pesto, on a sandwich and even mixed in sauces. The options are endless. And of course raw kale, although bitter in taste, is my  BFF in green smoothies.
Moms, try and psyche your kiddies out by serving them some kale chips. I'd love to know how they respond.
Let me know if you give this a try and how it turns out.