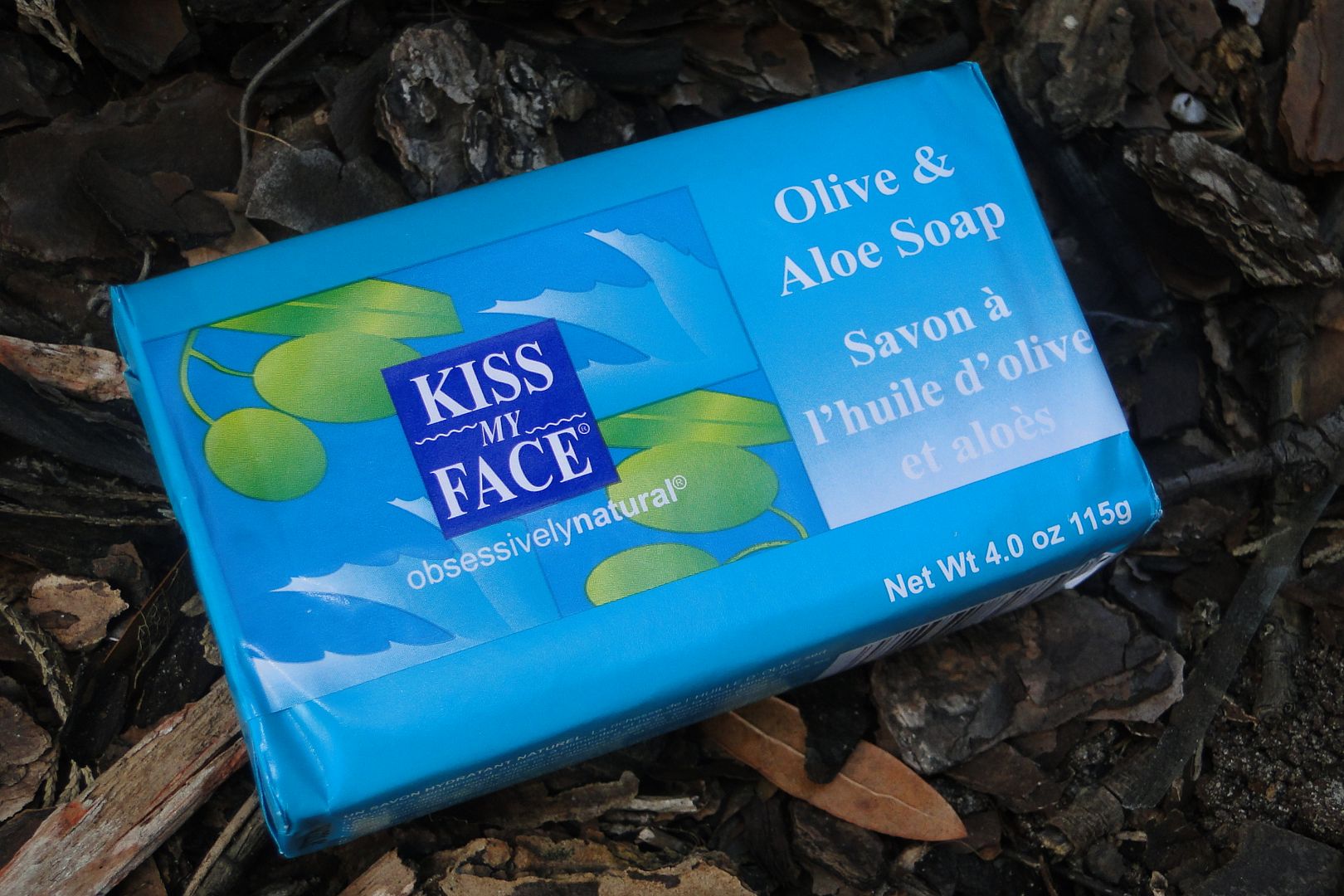 I'm a total Kiss My Face fan but I'm on the fence about this soap.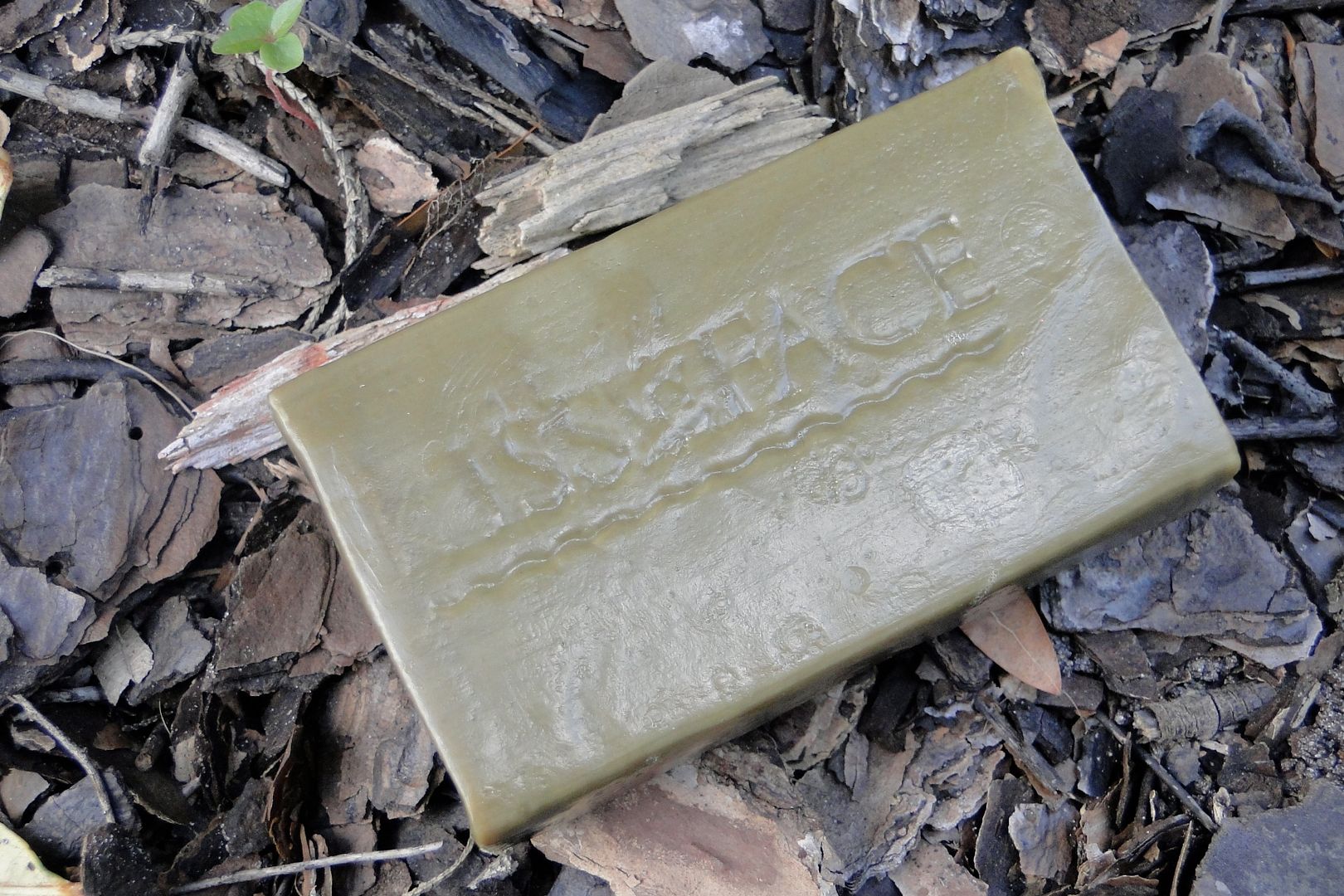 It has a grassy/plant-y smell and the color of the bar isn't all that attractive. The saving grace of this soap, however, is how good it makes my skin feel. And it contains so few ingredients that you don't have to worry about your skin flaring up. The aloe is soothing and the olive oil is moisturizing. They are available in several fragrances (Olive & Honey, Olive & Tea Tree, Olive & Lavender, etc) and you can snag 4 bars for under $5.99.
Still. There's something about the color of the bar that makes me unhappy. Am I exaggerating? Whatcha think?