Happy Monday, darlings! I've got another mascara from Korres to add to the Mascara Bin. Check this one out…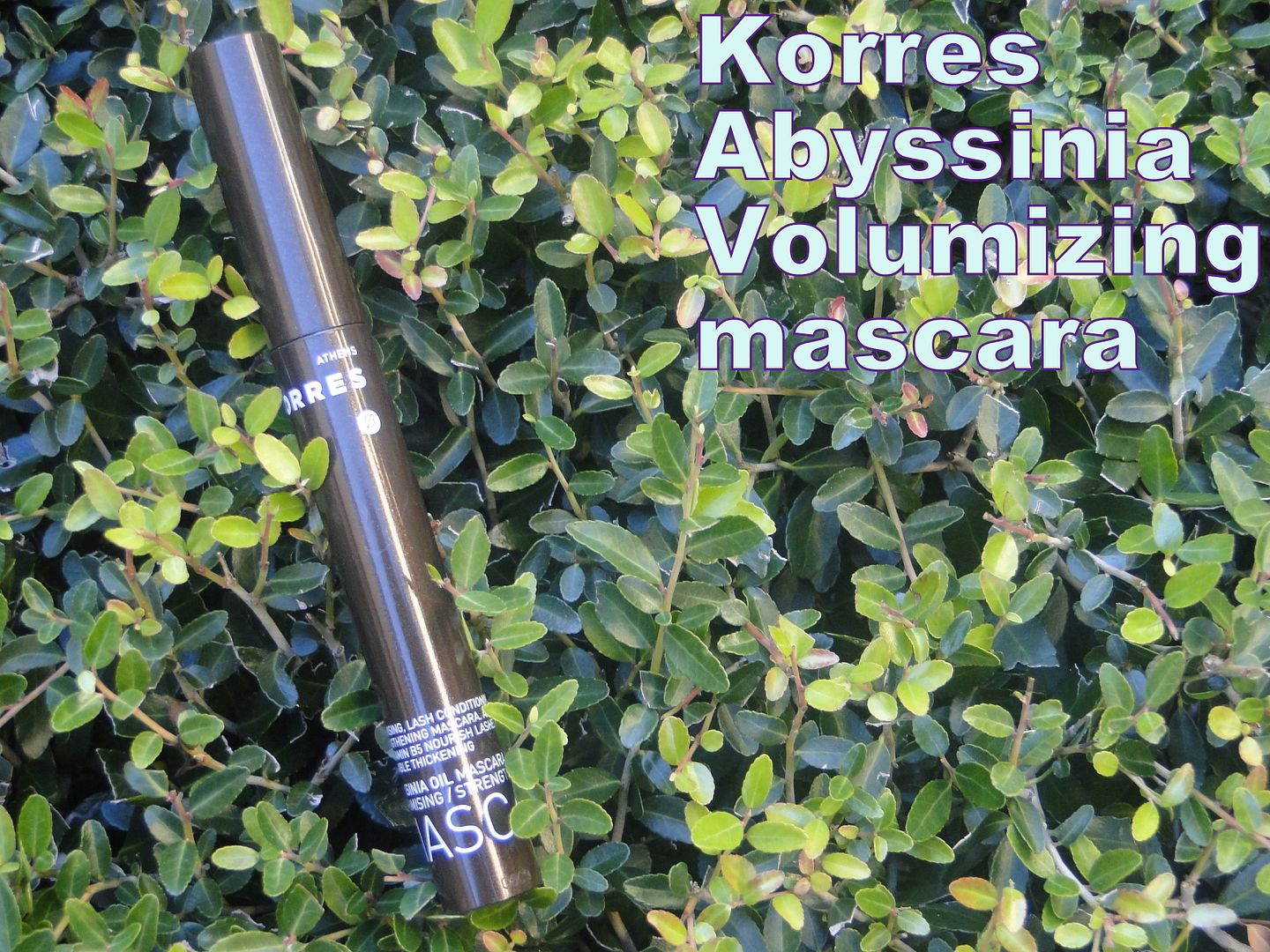 Price: 2 out of 5 ($20)
Packaging (brush wand): 5 out of 5
Overall: 3 out of 5
What It Claims: Korres Abyssinia Oil Volumizing Mascara is enriched with Abyssinia oil, a conditioning botanical that builds volume and length for lush, gorgeous, natural-looking lashes you will love. This must-have mascara has an innovative brush with revolutionary microbristles that are strategically placed to maximize the amount of product that can be lavished onto lashes—sans clumping. (source)
The Truth: Not bad for a natural mascara. It holds up a lot better than most that I've used.
What I Loved About It: I love what it doesn't have. Which includes the following.
– Parabens
– Sulfates
– Synthetic Fragrances
– Synthetic Dyes
– Petrochemicals
– Phthalates
– GMOs
– Triclosan
I also really like the wand as it finds that it helps to lengthen and coat the lashes beautifully.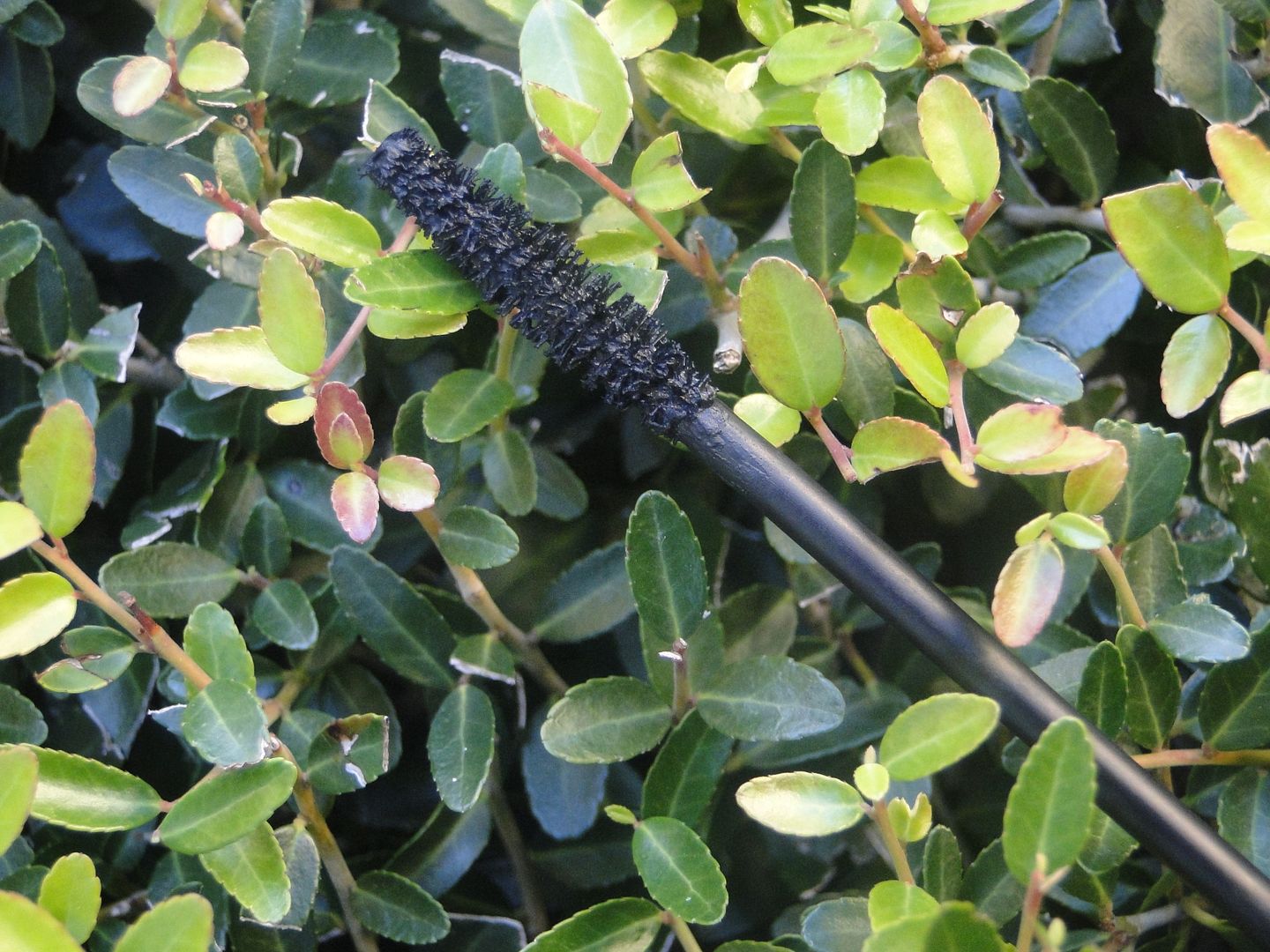 What I Didn't Like: Like a lot of natural mascaras, it flakes a bit. It also struggles to stay up throughout the day. Within hours it seems to loose its omph. Which makes me sad.
Overall: Here's the thing that I've come to discover about natural mascaras. They are not made for longwear. If you are a mascara wearer who wants super long and/or voluminous lashes and you want them ALL day (that would be me), then a mascara like this may not suit you. If you are have super sensitive lids and are conscious about what kind of products you use AND only desire a bit of length, then this mascara will work well for you.
Flaking more than likely will not be an issue unless you are a constant eye rub-er. I'd love to see natural mascaras that are waterproof. I'm not sure what they would use but I find that a lot of natural mascaras have this flaking problem and I'd love to see it be alleviated.
Despite it not working for me, the mascara still isn't a total fail. It gave my lashes a natural look and unlike a lot of mascaras, my lashes felt soft and light.
Bare Lashes
(did not curl lashes)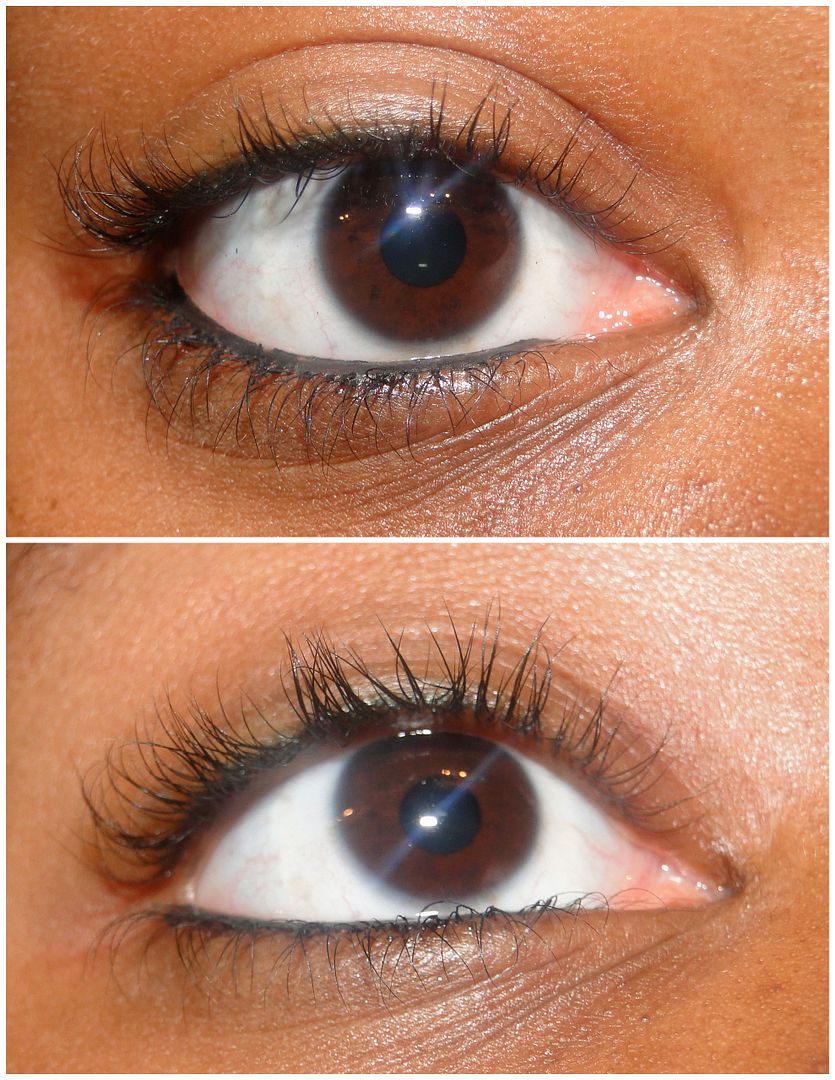 Lashes with 2 coats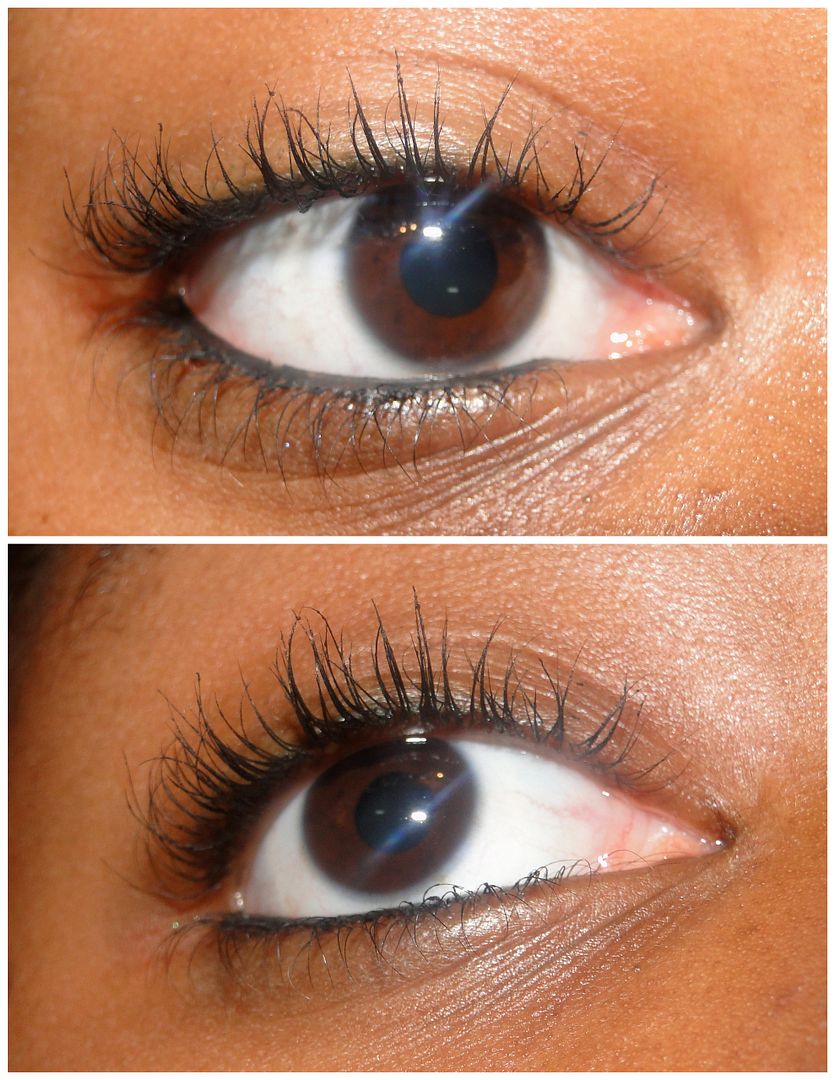 Would I recommend it?: I do. Especially if you only like to use green cosmetics. I love how this is available in brown, dark blue and purple as well. Score!!
Have you tried this mascara yet? You can snag it from Sephora and Sephora.com.
Your favorite mascara reviewer,