Welcome to another post of Amor de Lacquer….the series all about nail polish and nail care! Send me your requests, suggestions and ideas to Brittany@ClumpsOfMascara.com.
I haven't blogged about them much but I loooove L.A. Colors. I always manage to spot their nail polishes in beauty stores in New York City, but I have a super hard time finding them here in Florida. But giiiiirl, when I saw this set of 4 in CVS, I almost screamed.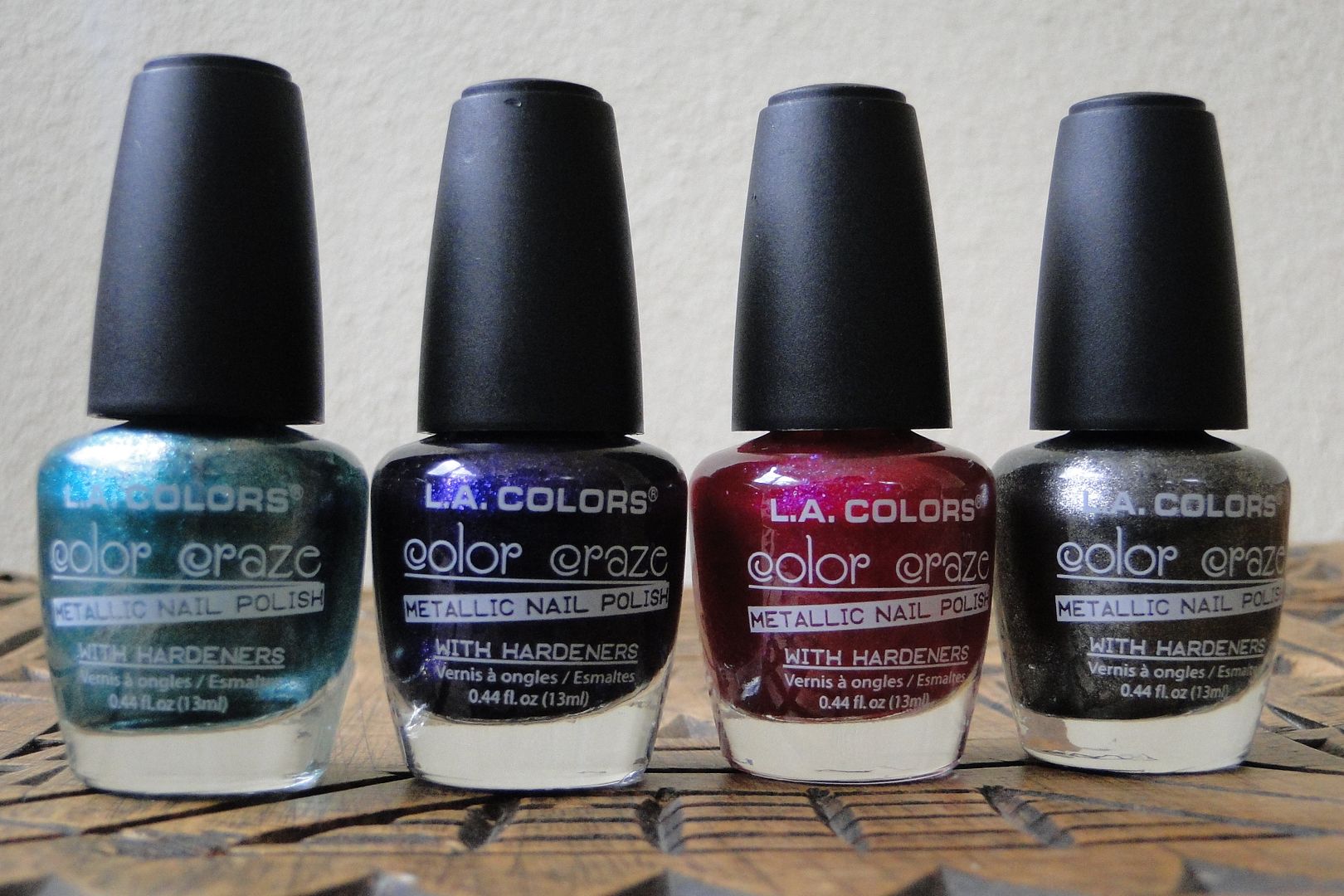 And it was a whooping $6! I know, right?? That's so hot! Wait until you see these babies in action.
The colors came in a set and for whatever reason they didn't come with any color names on them. So because I'm nuts, I have decided to name them myself. First up, Crushed Jewels.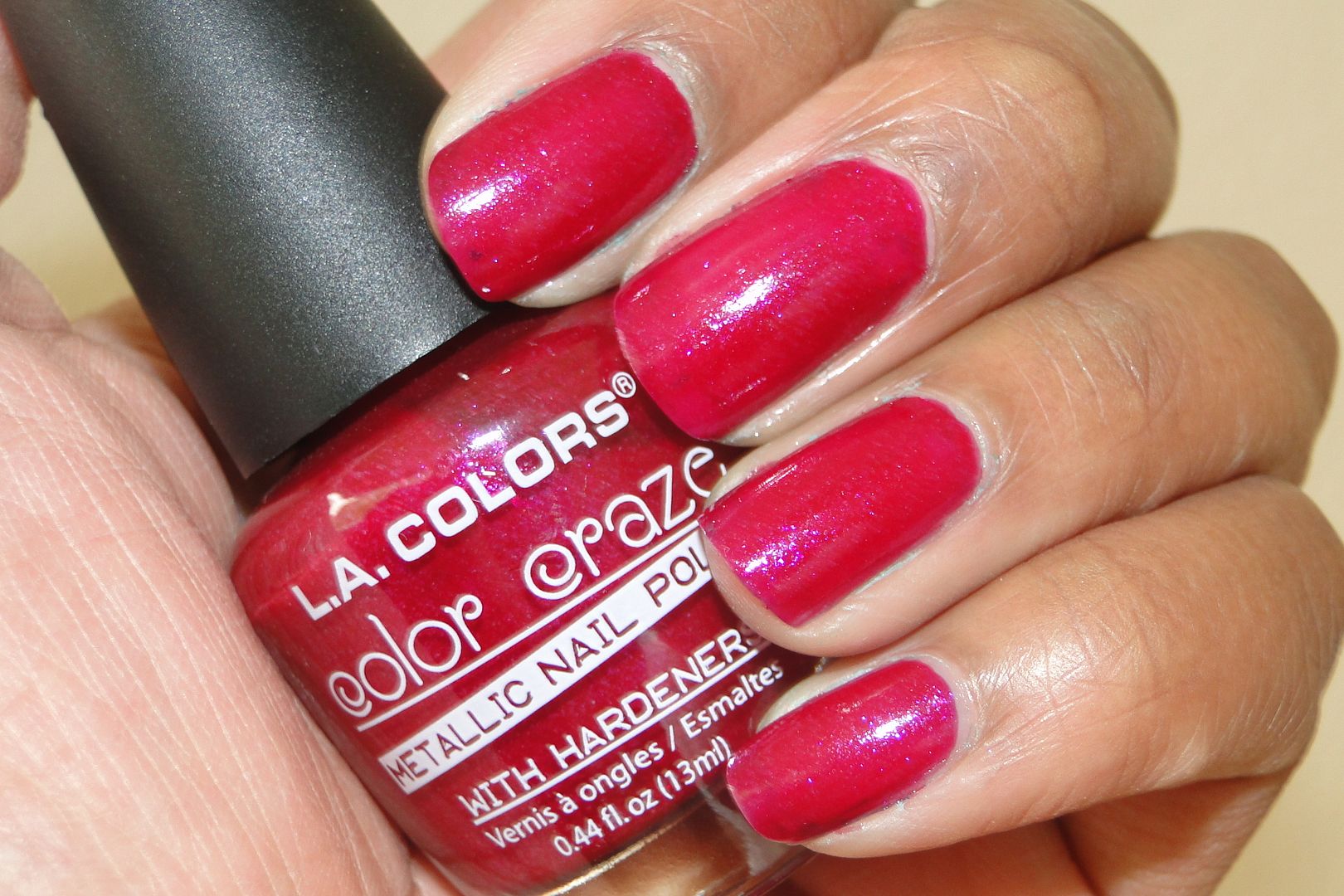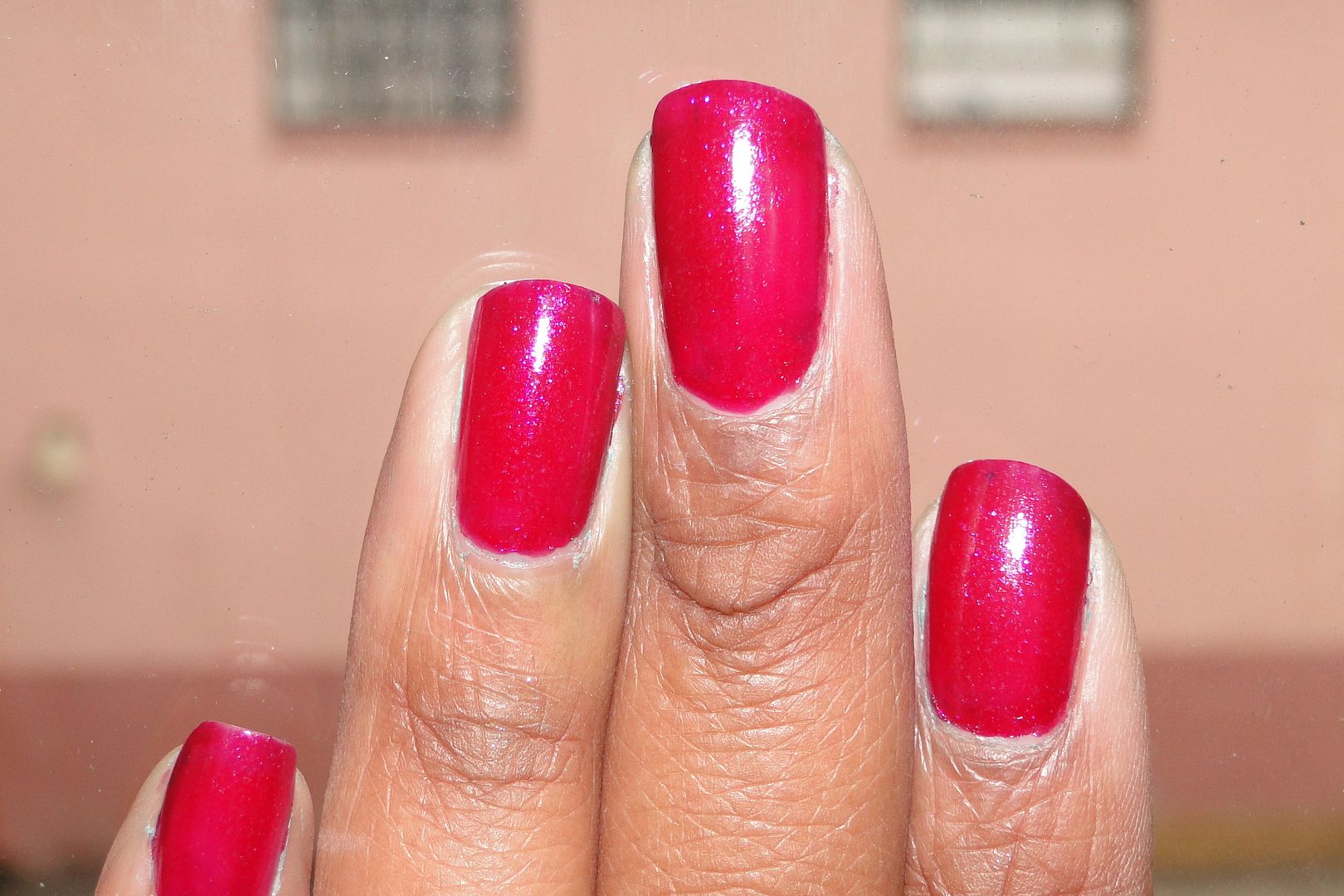 Crushed Jewels is my favorite of the bunch. It reminds me most of Zoya's Gilda with its foil-y finish. It could also be a distant relative to China Glaze's Strawberry Fields. If I'm going to wear pink polishes, these are the ones that I want to wear.
Then there's When in Chrome.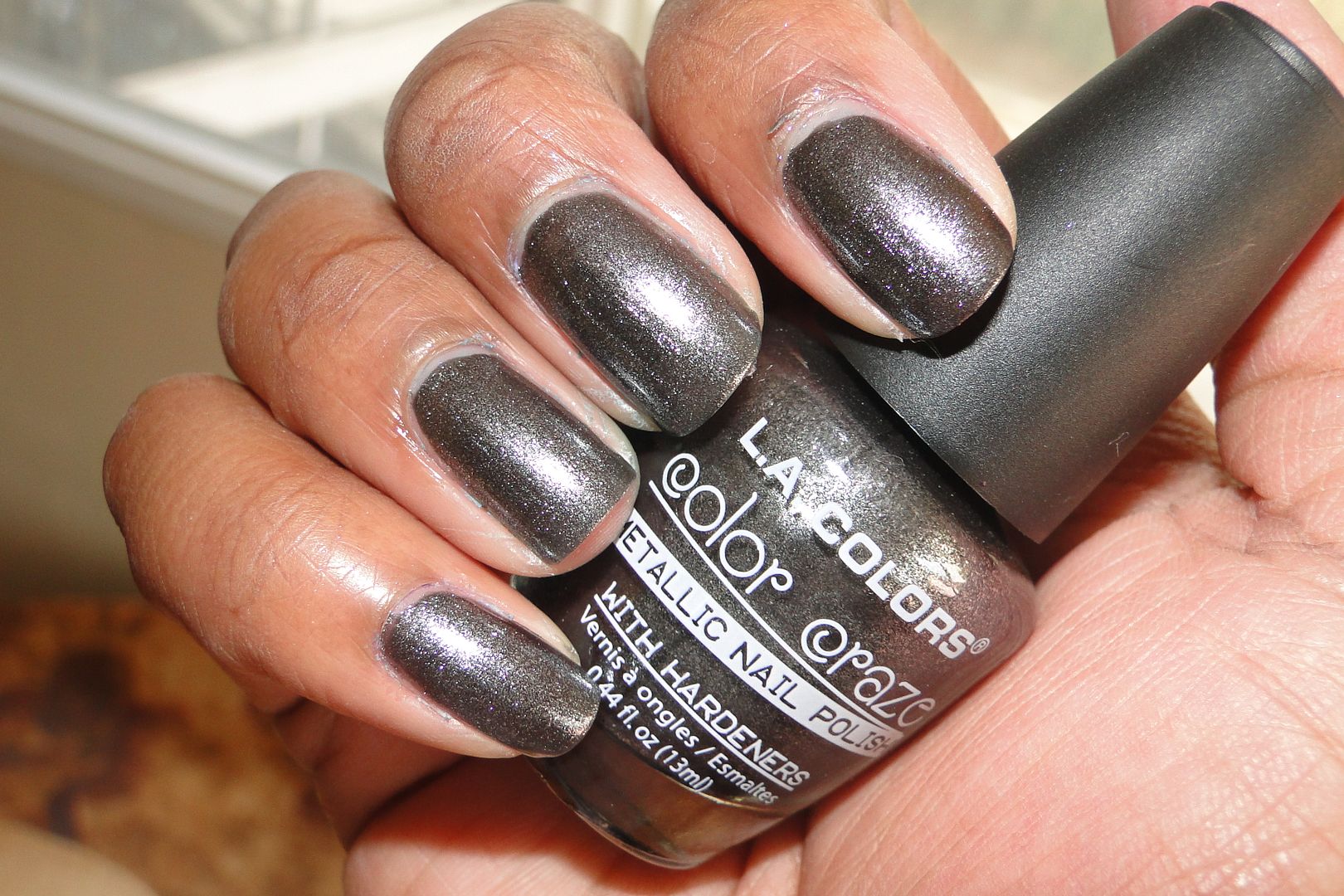 It's a pretty cool black that was attacked by a crew of silver glitter. It's not the most unique color in the bunch but a great addition to this collection.
Say "hi" to Barney's Grandma.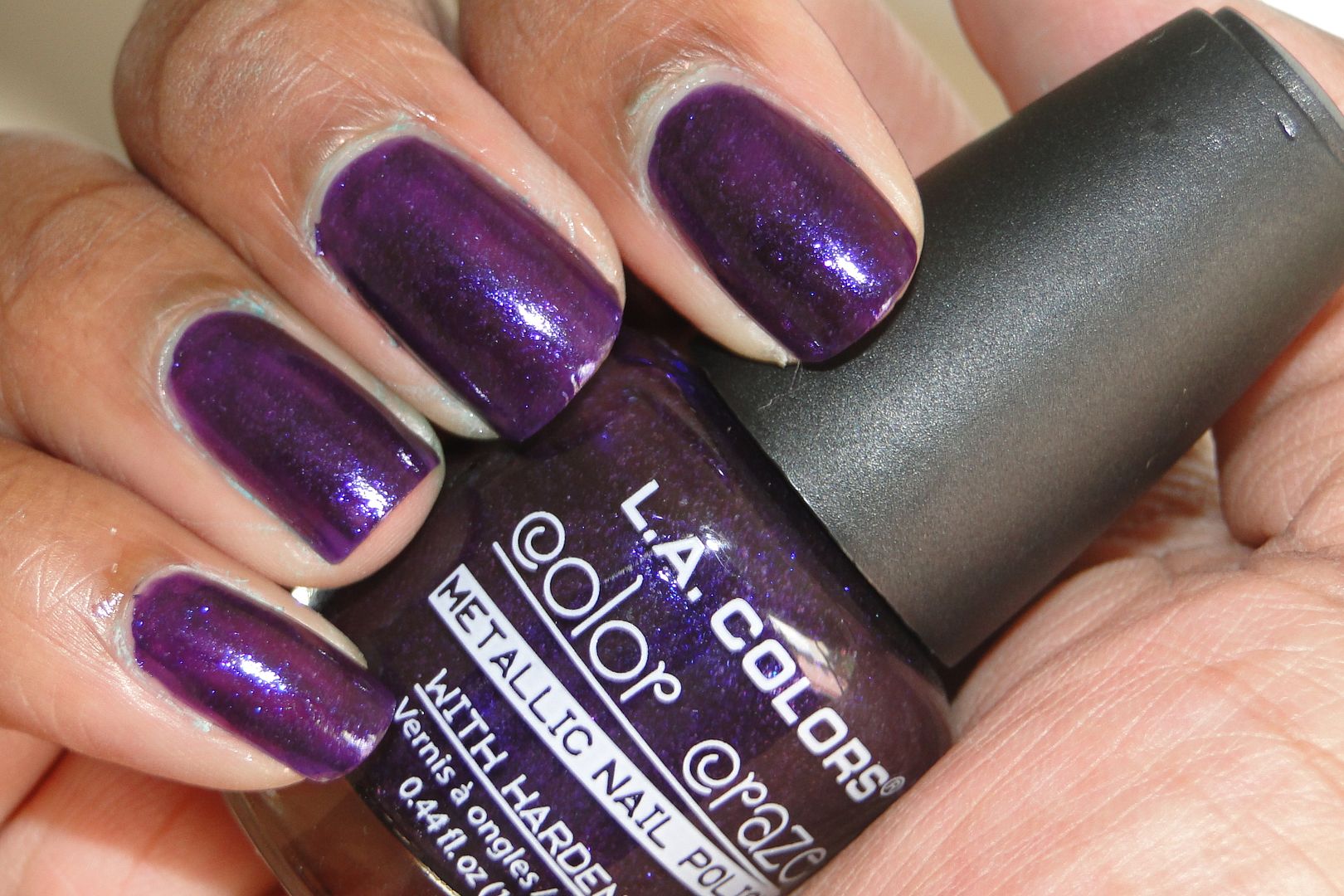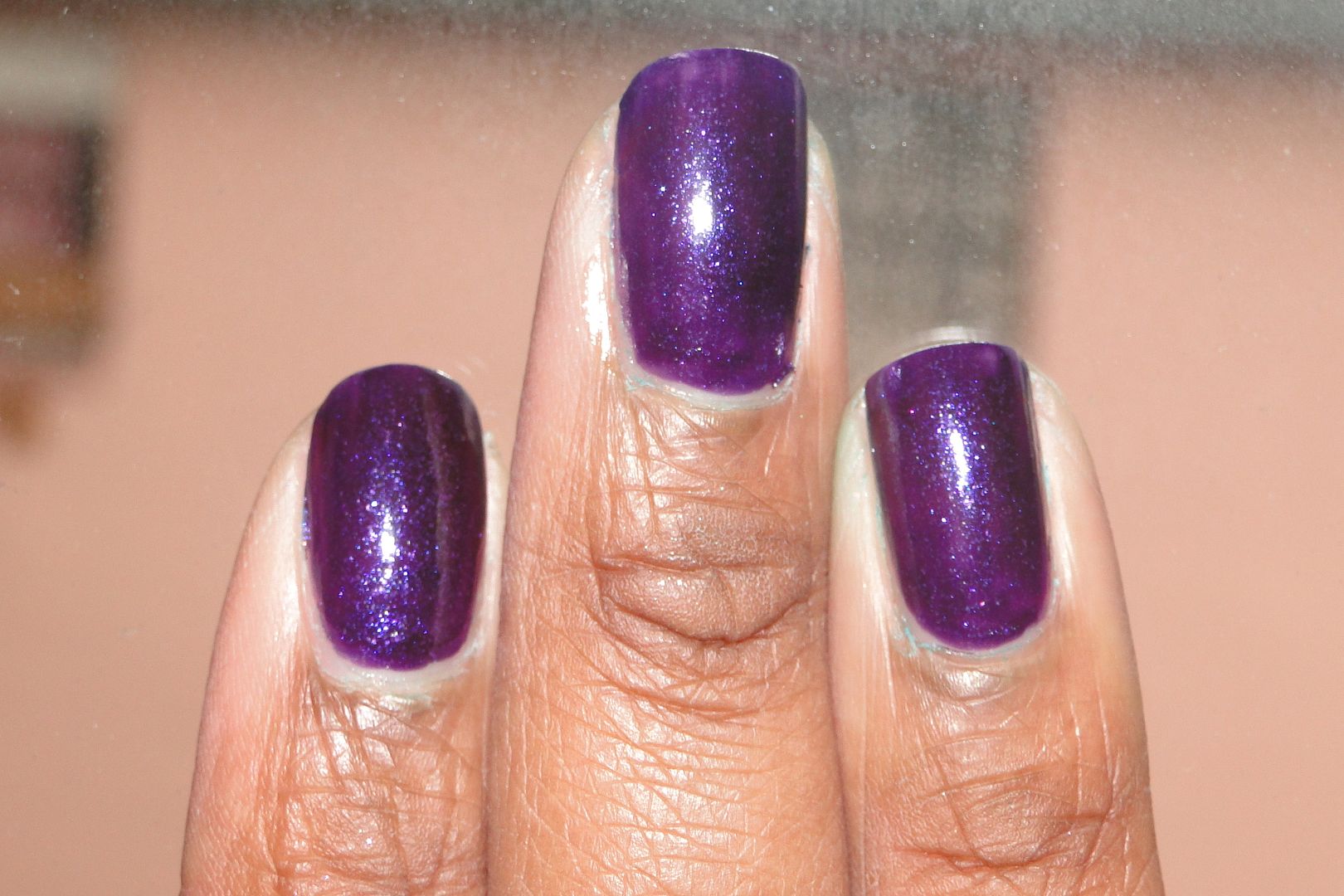 Barney's Grandma can definitely be a twin to Zoya's Mimi. I like Barney's Grandma more because it isn't so vampy as Mimi but I wish it was more opaque. I did two coats here and it was still a bit streaky.
And last but not least is Royal Palm Trees.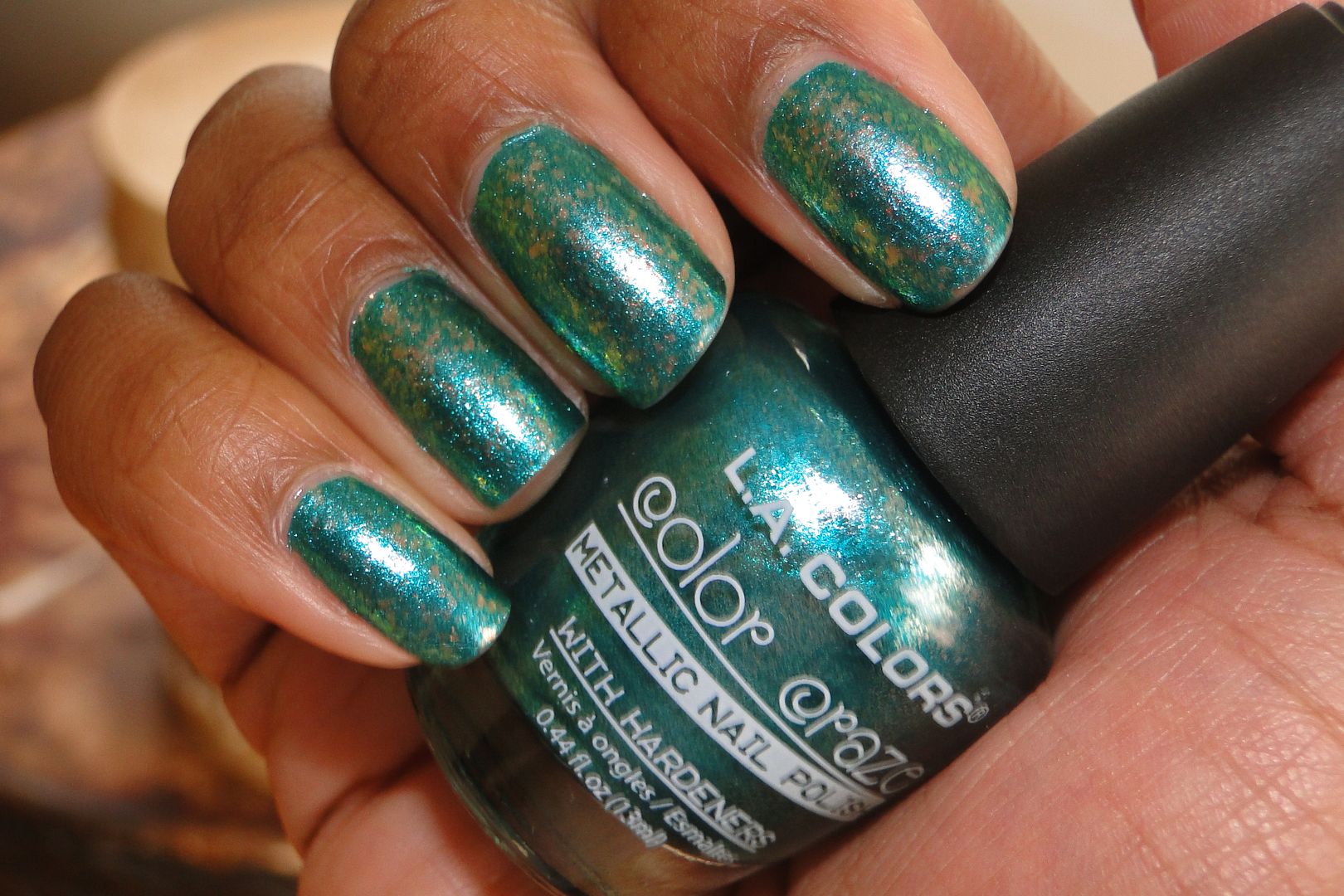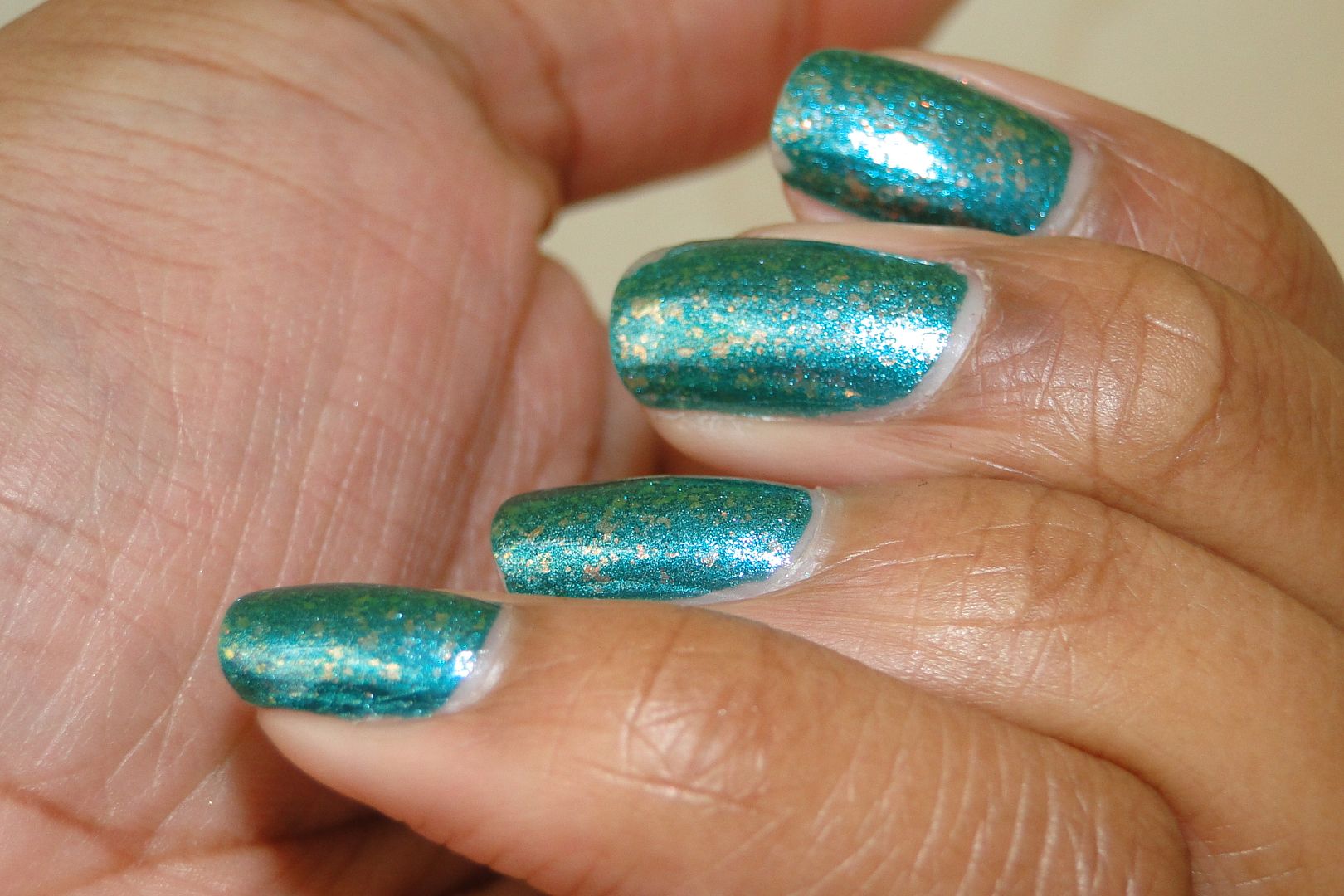 I topped this kid off with Nubar's 2010 for extra spunk and I love it.
L.A. Colors impressed me with this little collection. And did I mention it was $6? Such a steal, yo. I checked the website and all I got was a little message telling me that the L.A. Colors "Color Craze" collection is coming. Um..it's here, L.A. Colors. If I get any additional information about its availability, I'll be sure to let y'all know.
But in the meantime, keep your eyes peeled for this affordable collection of wonderfulness.
Polish Pretty,