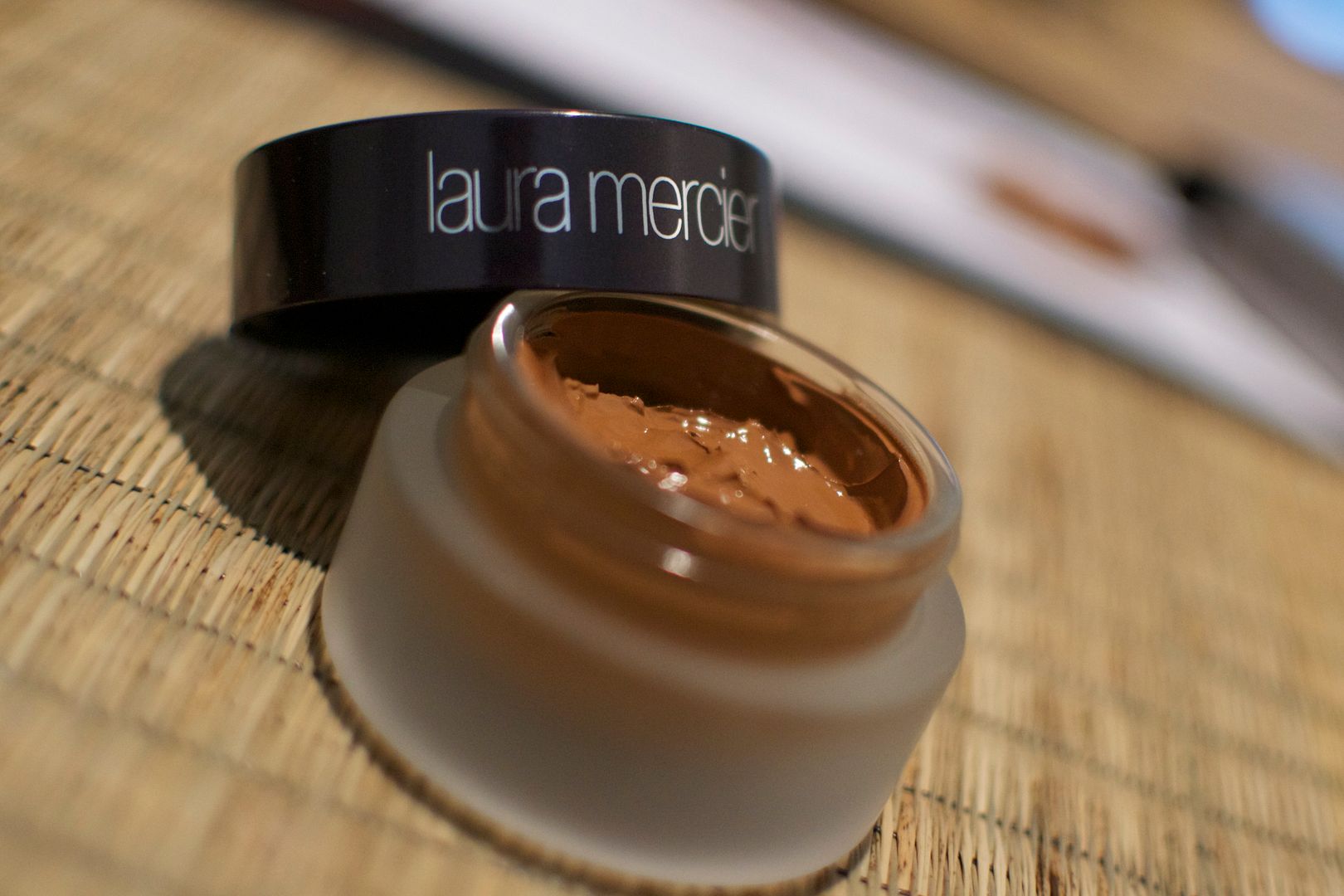 When approached with the idea of trying out some Laura Mercier products, I so couldn't say no. I've heard nothing but good things about Madam Mercier's foundations and concealers and was super de duper (name that show) to get the opportunity to review some thangs.
I was asked to test drive the Hydrating Foundation Primer, Creme Smooth Foundation, Secret Camouflage concealer and the Invisible Loose Setting Powder. Now keep this in mind — I am not a regular foundation wearer. Because of my skin's crazy acne-prone tendencies, I like to keep as much product off of it as possible. Even though I've reviewed several foundations before, I am still a wee bit of a foundation newbie. Mascara pro? Yep! Foundation pro? Not even close. Before I go into how everything looked when used together, let's highlight the team players first.
Coming in at $40 and 1.7 oz is the Foundation Primer.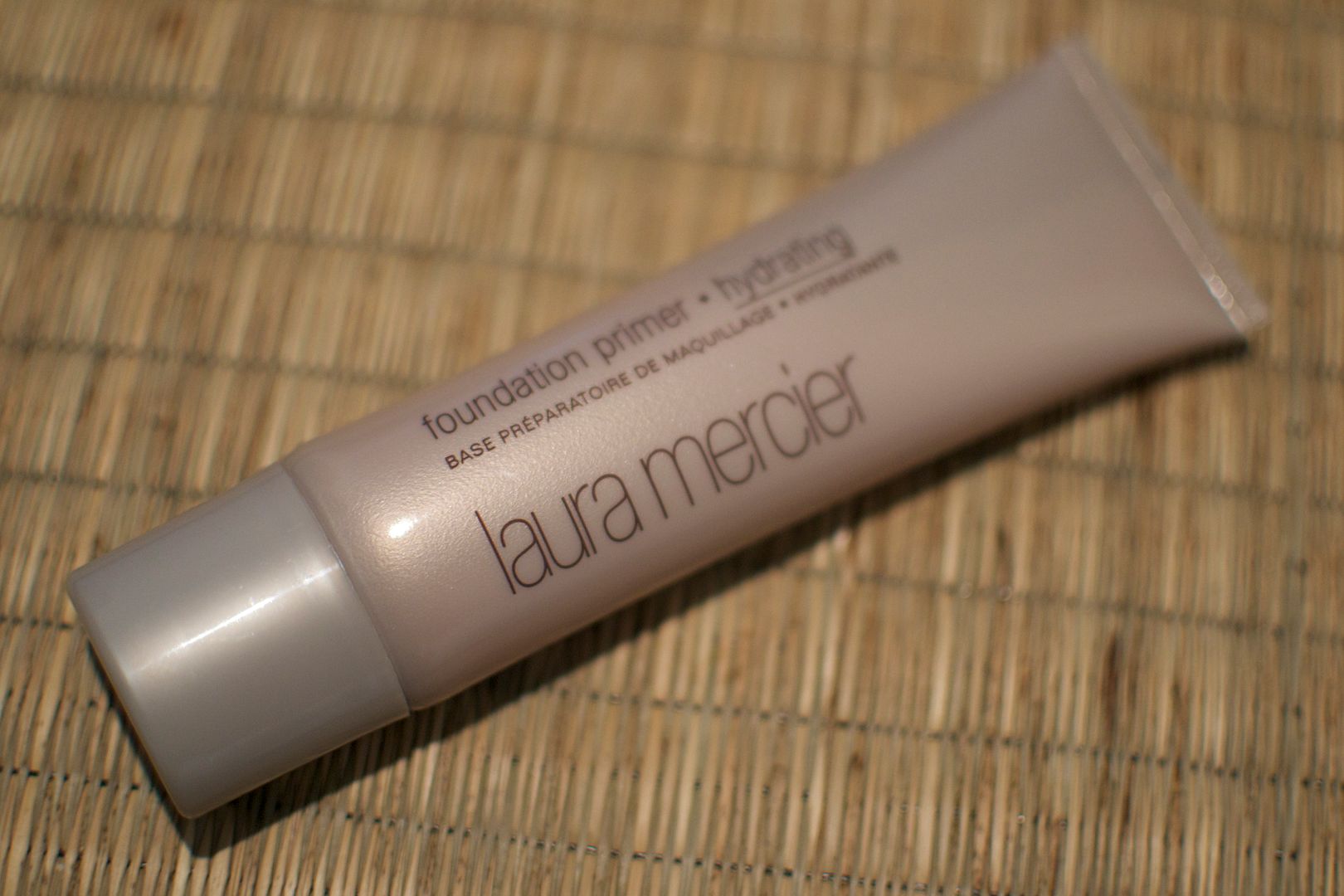 Okay, I'll be honest. I never really understand the point of foundation primers. Sure they can smooth out the skin and provide a bit more moisture before applying the foundation, but is it really necessary? I'm not sure if I can answer that question or not still, but I know one thing…this is one dynamic primer. The silky gel-like consistency was lightweight and felt great on my skin.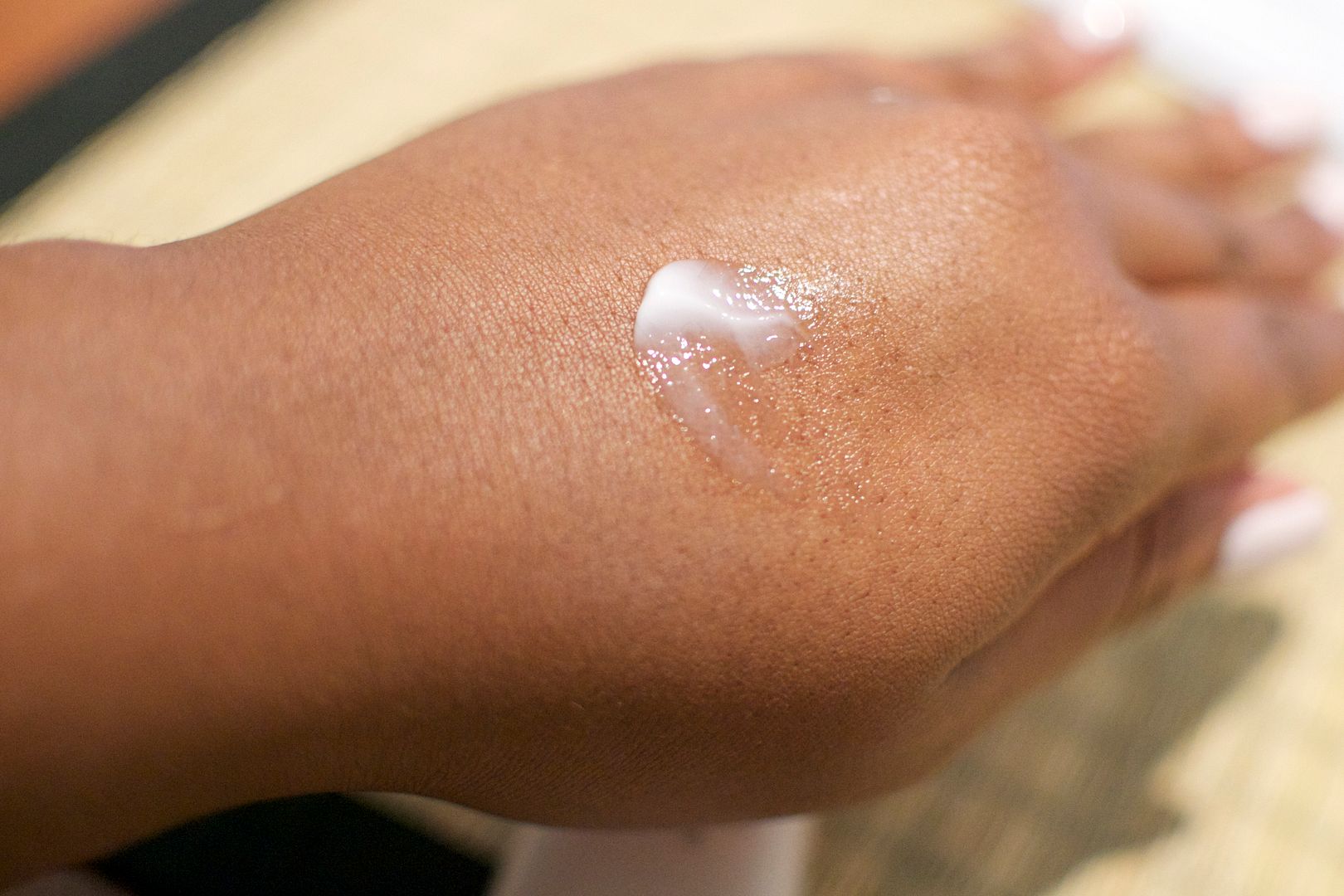 I like that it's not silicone-based as primers with that consistency tend to bead up and feel drier on my skin. If I'm going to wear a primer, then I'd much rather rock one that feels hydrating and light.
Then there's the dual-tone concealer they call Secret Camouflage ($28).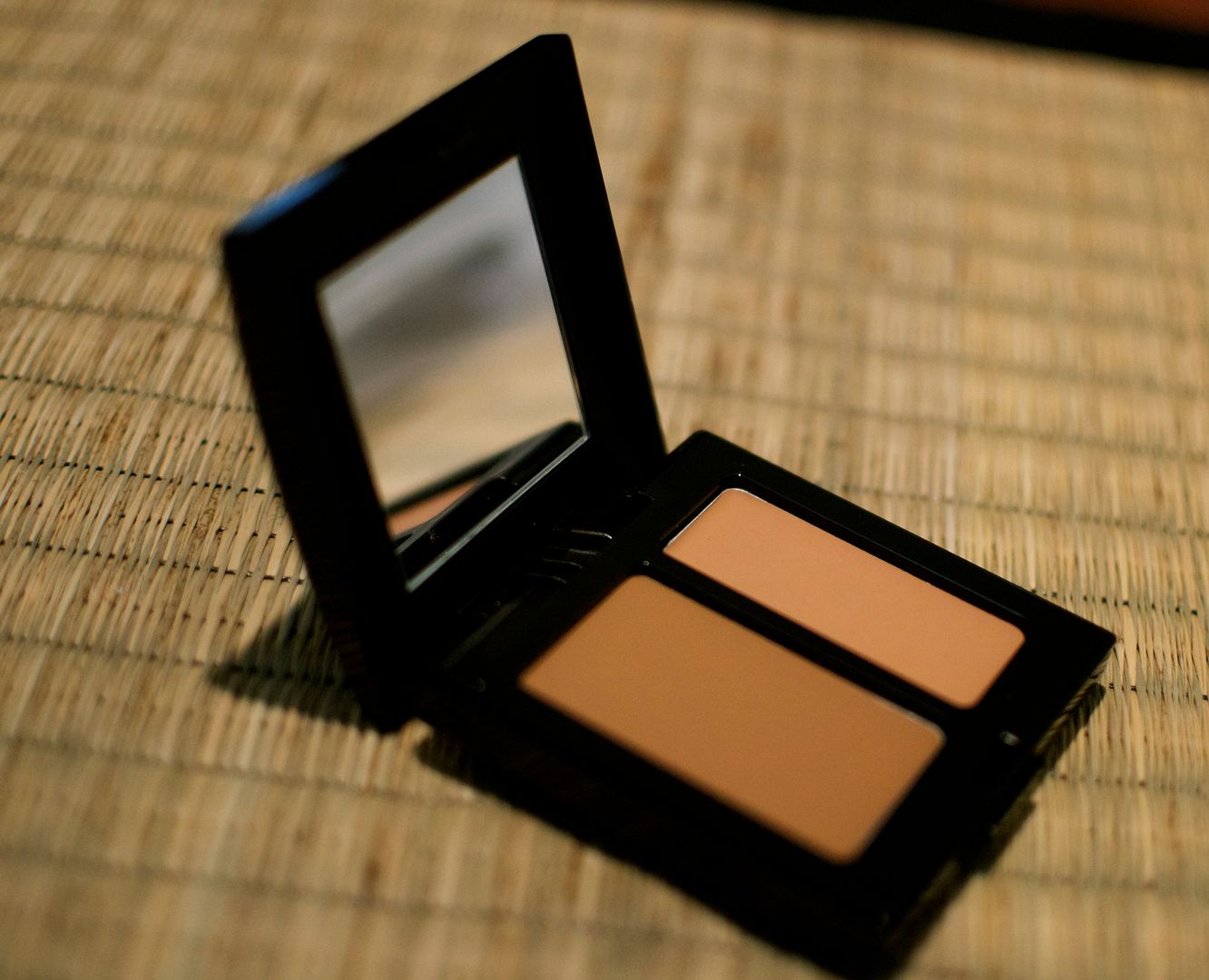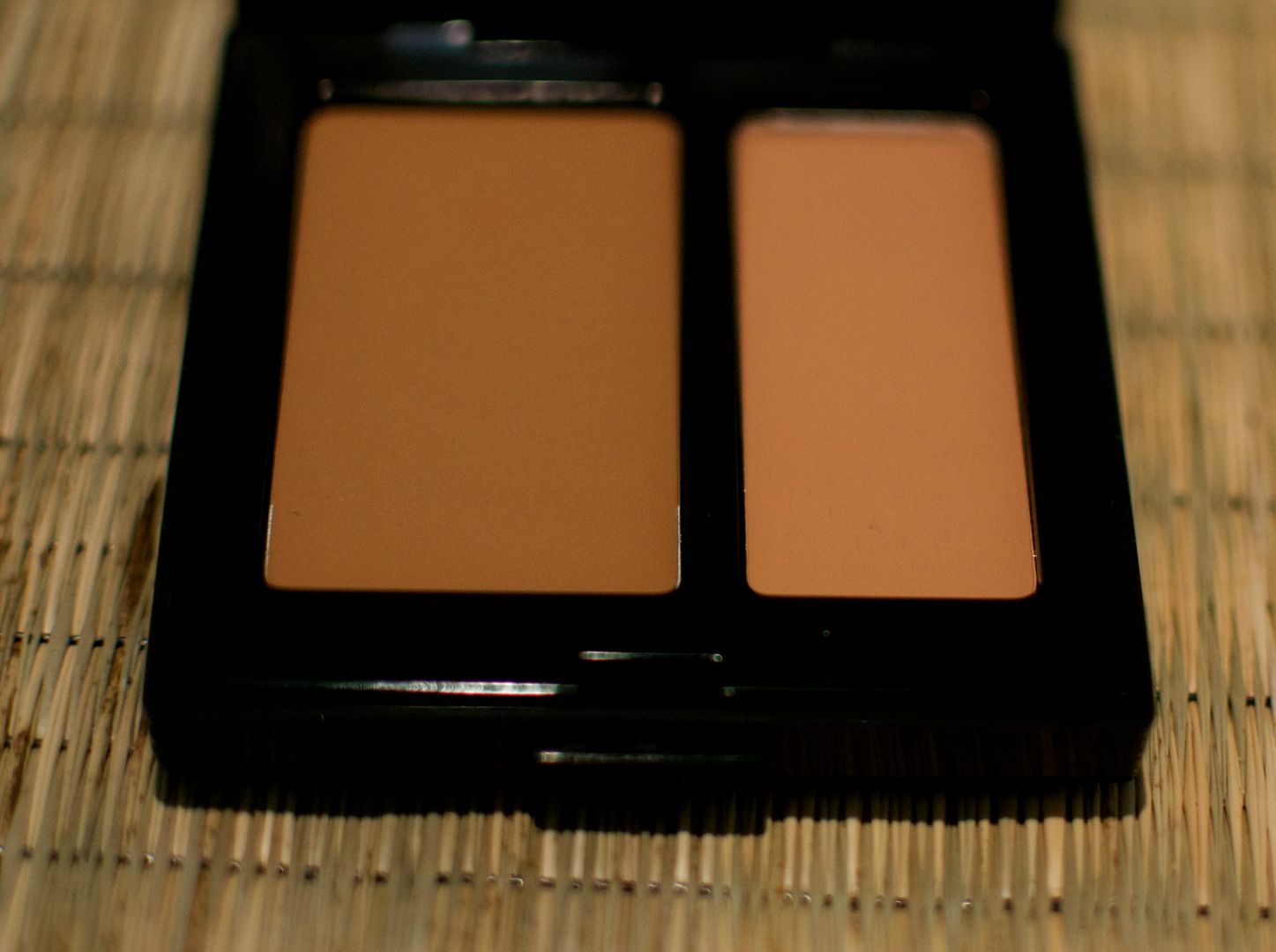 My sample shade is in SC-6 which is described to be best for those with rich, dark with yellow skin tones. I chuckled when I first read that description because yes, while my skin may be rich and dark, I don't have yellow undertones. Buuuut, I found this concealer to work anyway. While I do wear concealer on a regular basis, it is usually a concealer that is close to my skin tone, not lighter.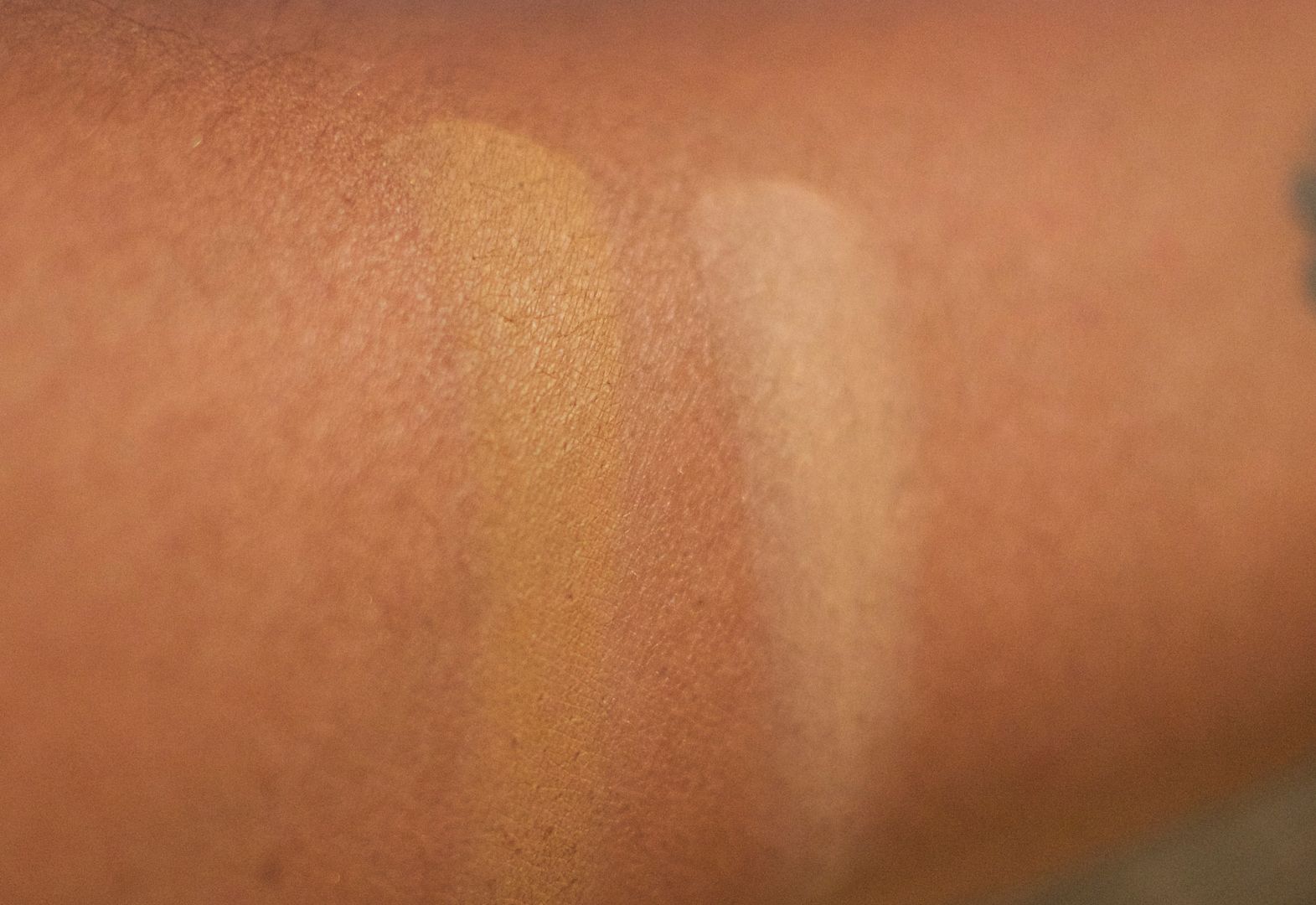 Ideally, it is best to go lighter when using concealer and Secret Camouflage did that for. I did, however, find myself only using the darker shade over the lighter one. Still, I think it's cool that you get two shades. It makes for great mixing for us gals with various shades all over.
Now the star of the show was certainly the Creme Smooth Foundation ($50).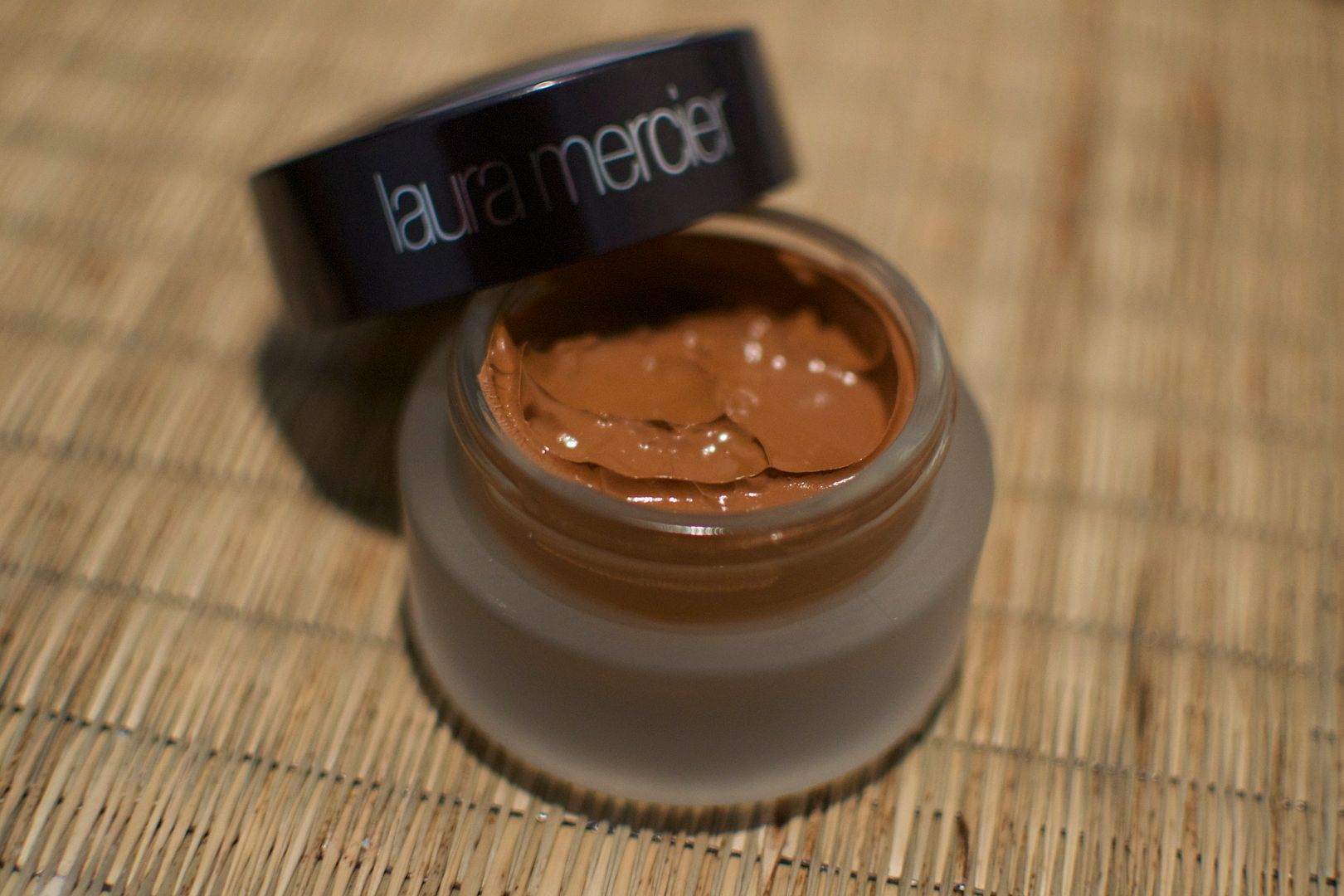 Hold your laughter in, but I don't think I've ever used a cream foundation. How un beauty blogger-ish of me, uh? My biggest fear was that I was going to make a complete mess. But look, Mommy…I'm a big kid! I didn't make a mess. This creamy dreamy foundation in Toffee Brown was a pleasure to work with. Application was simple and painless. I was shocked at how lightweight the foundation felt throughout the day.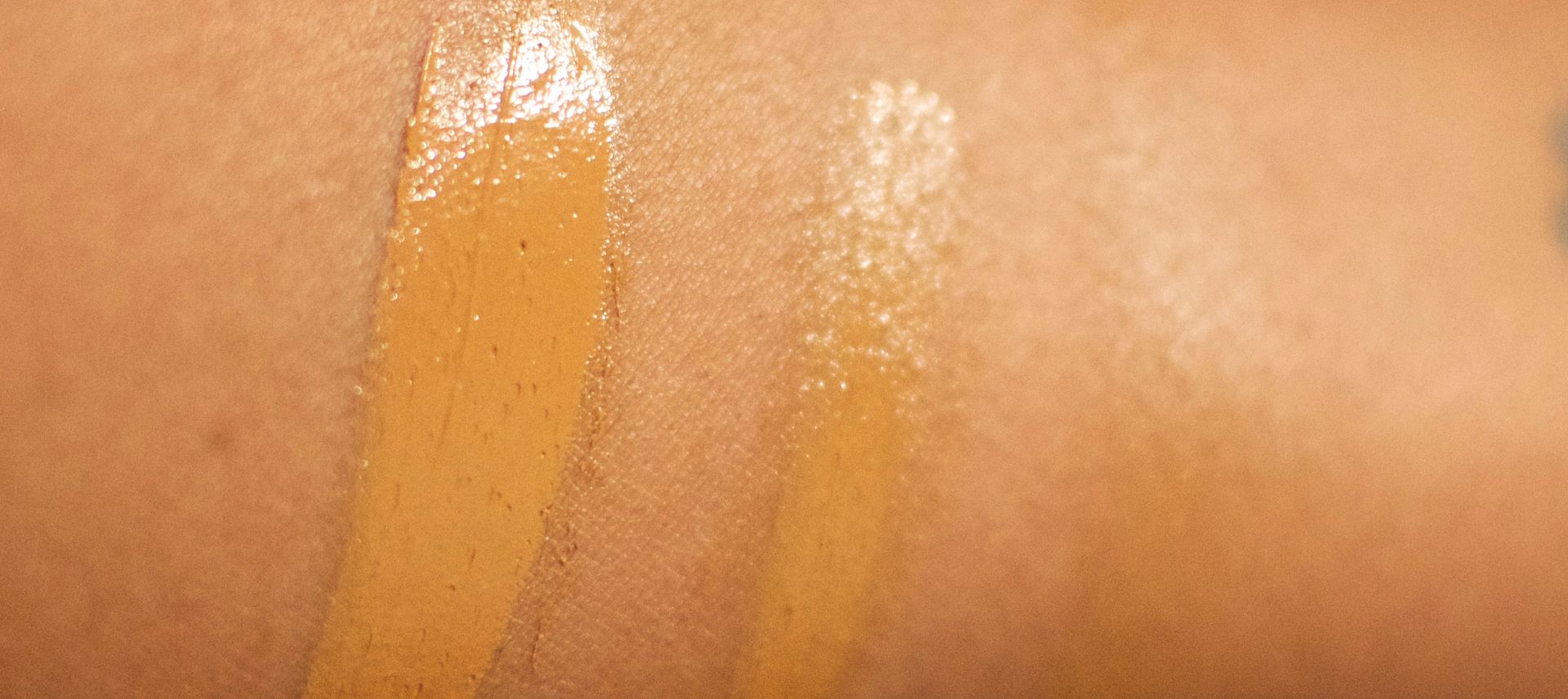 Because it was of a creamy consistency, I was expecting to feel a bit of weight to it. But no, darlings. Nada. In fact, until a coworker complimented me on how luminous my skin looked, I forgot that I had on foundation. For someone who doesn't wear it on a regular, THIS is the kind of foundation I would prefer. Coverage was phenomenal in that it managed to cover my acne scars and hyperpigmentation. My only gripe with the foundation would be that there doesn't seem to be many richly hued (coined by Sam Fine) color selections. After my shade, there is only one more. I so think line could cover a few more shades.
And coming in last is the Invisible Loose Setting Powder ($34).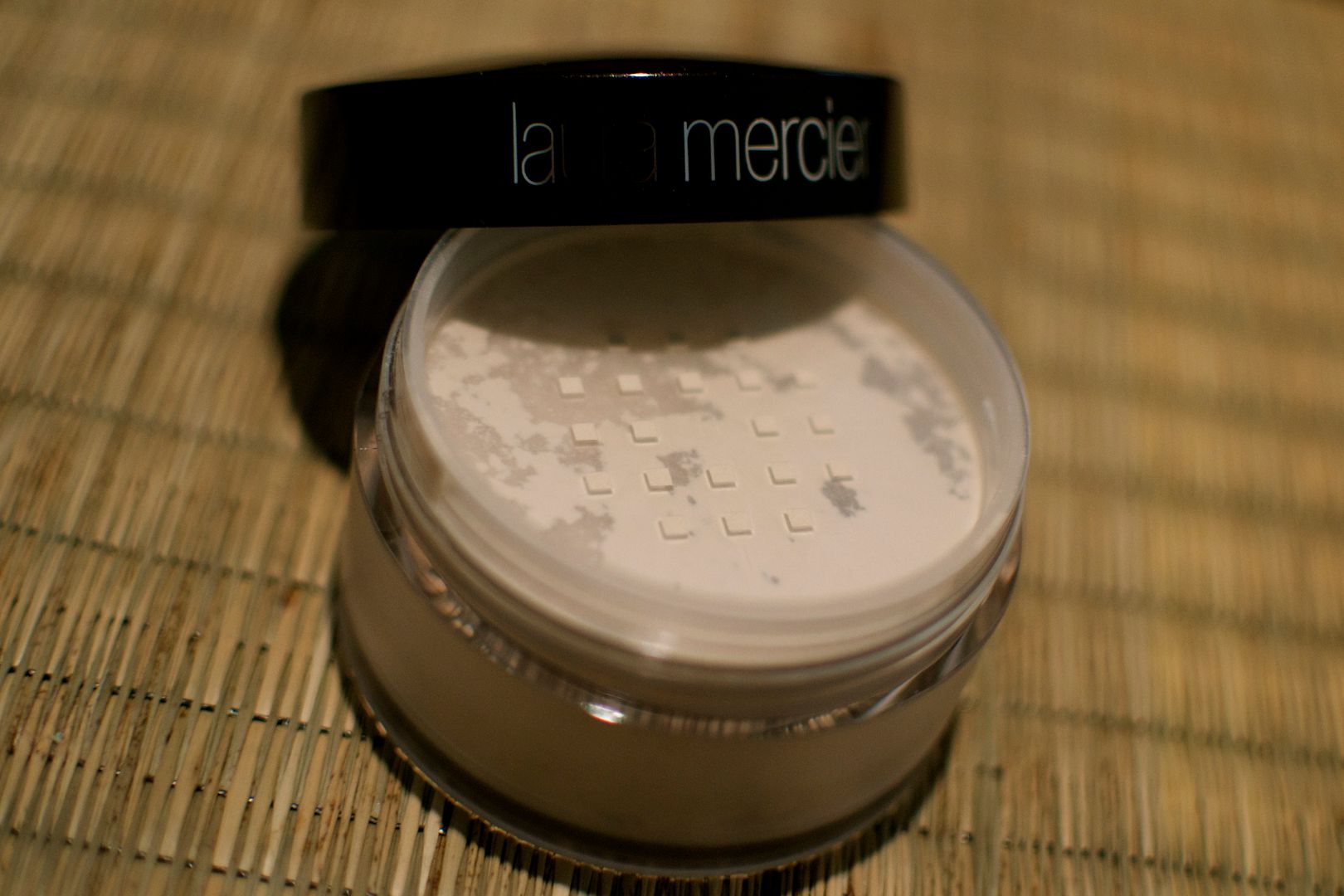 I firmly believe in setting powders. Especially if you're like me and tend to get a little oily throughout the day. Problem is, most translucent powders end up making me look like a ghost. I still got a bit of a white cast with this powder, but a whole bunch of buffing got rid of it.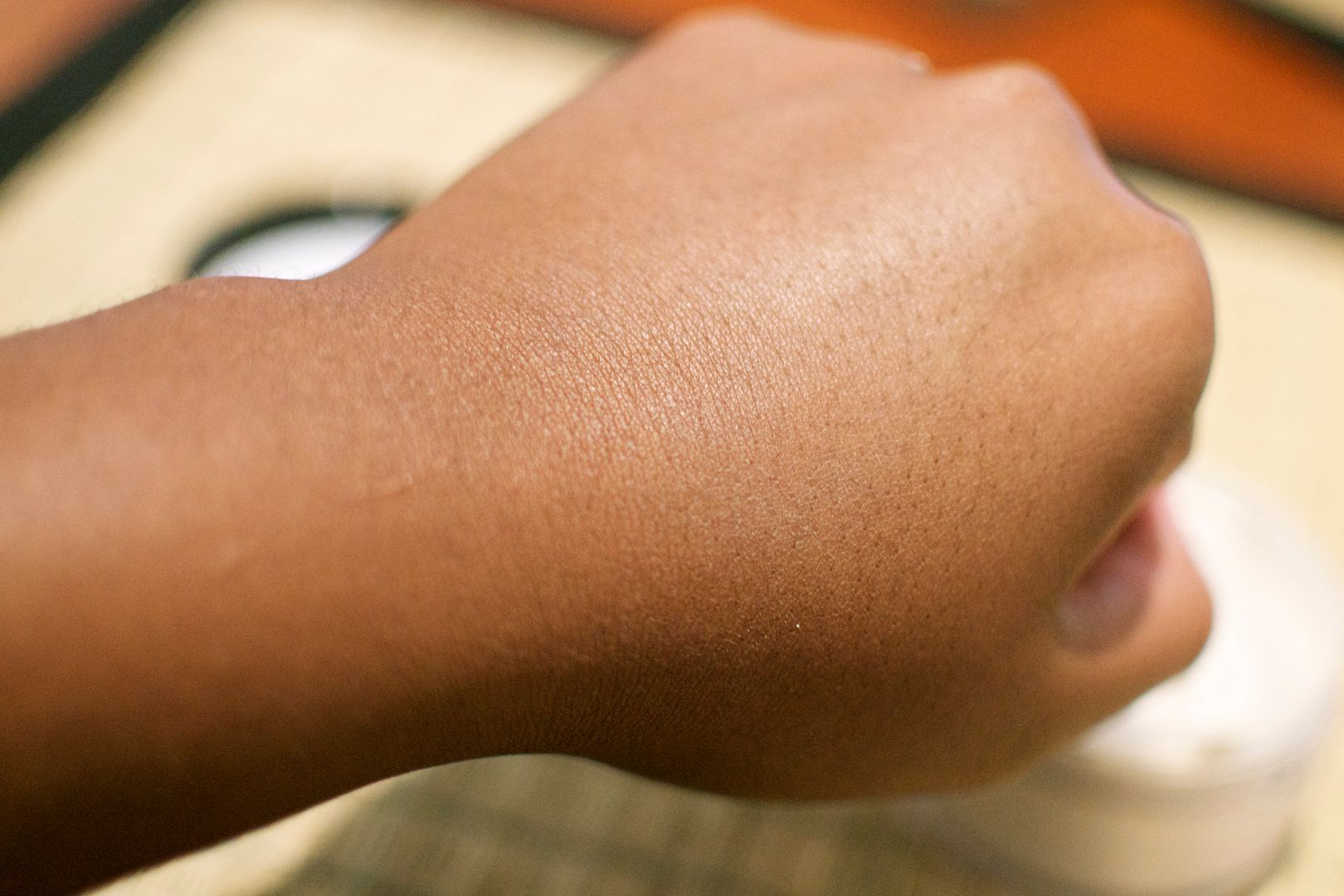 Did I buff it all the way off or  is just that good? I don't knowwww….8)
Now here's where the magic begins. My skin without foundation.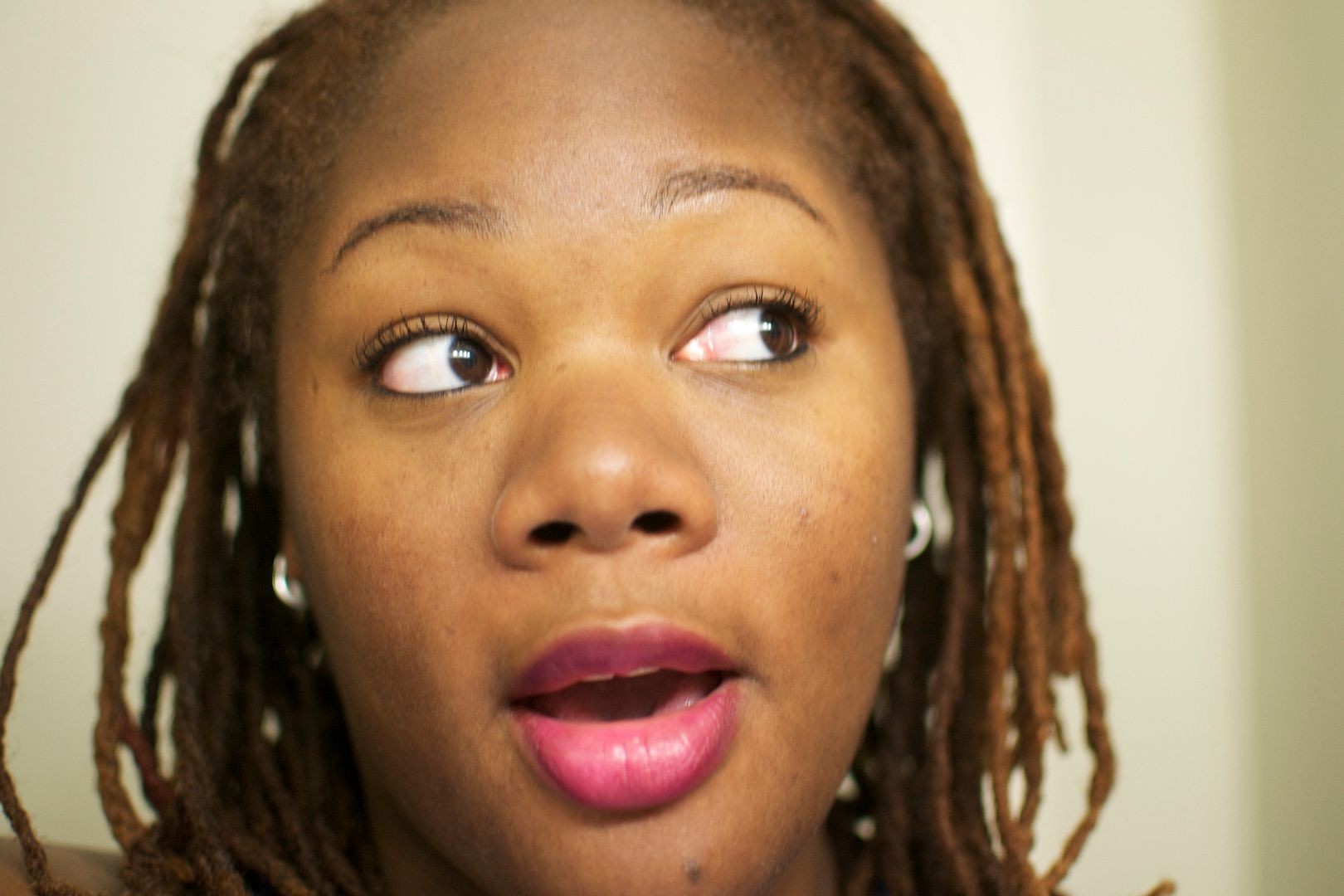 See that hyperpigmentation?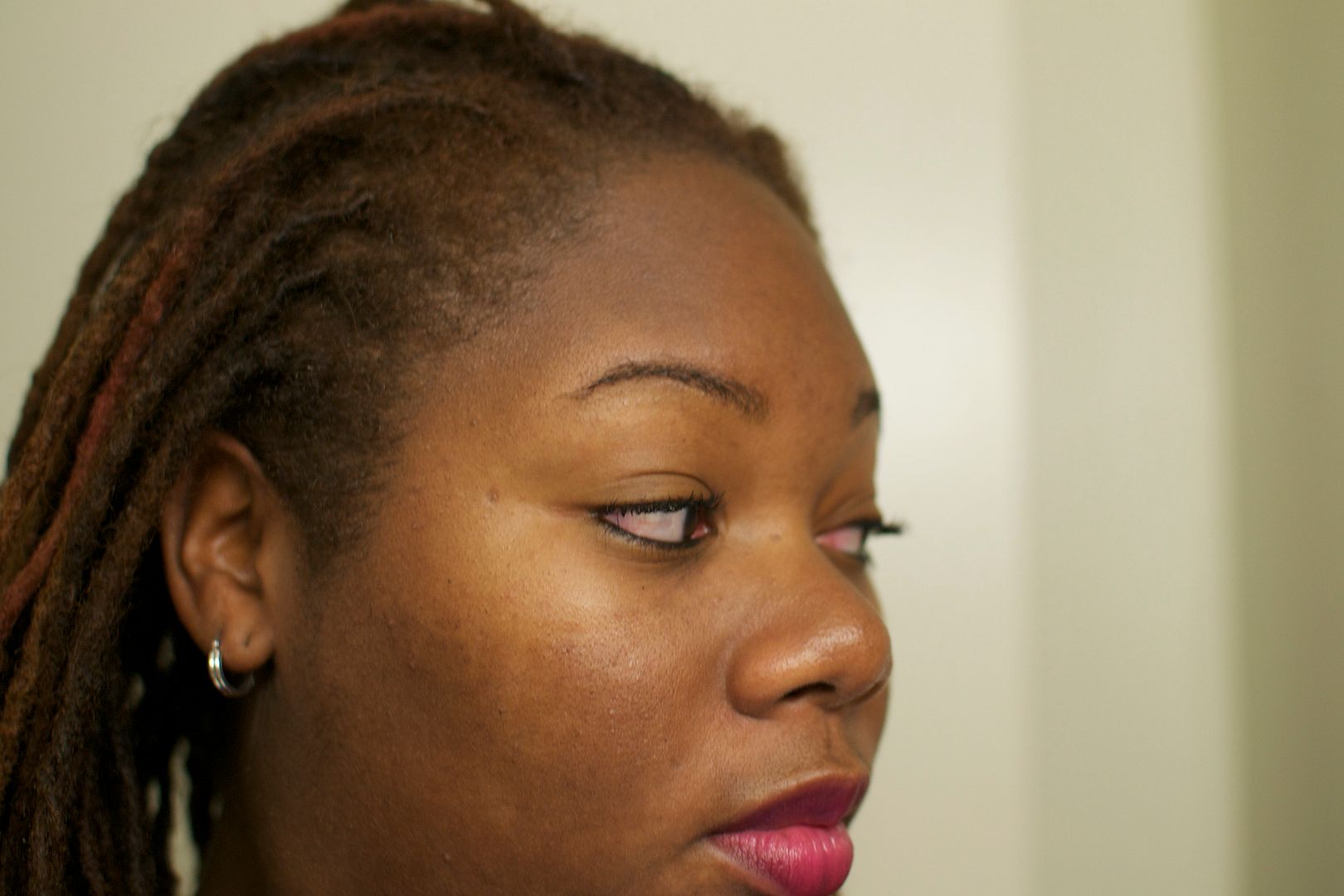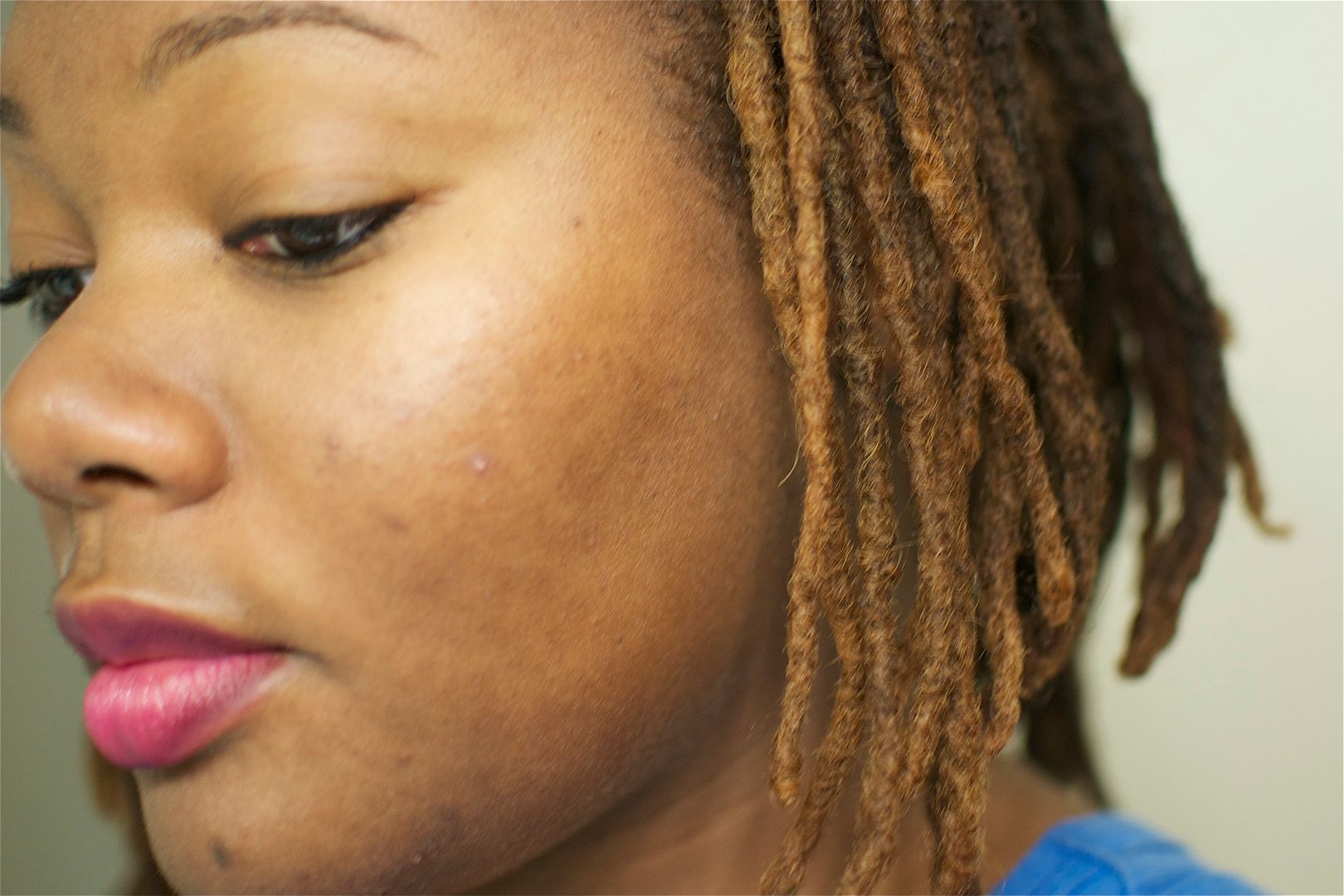 Application of the Secret Camouflage.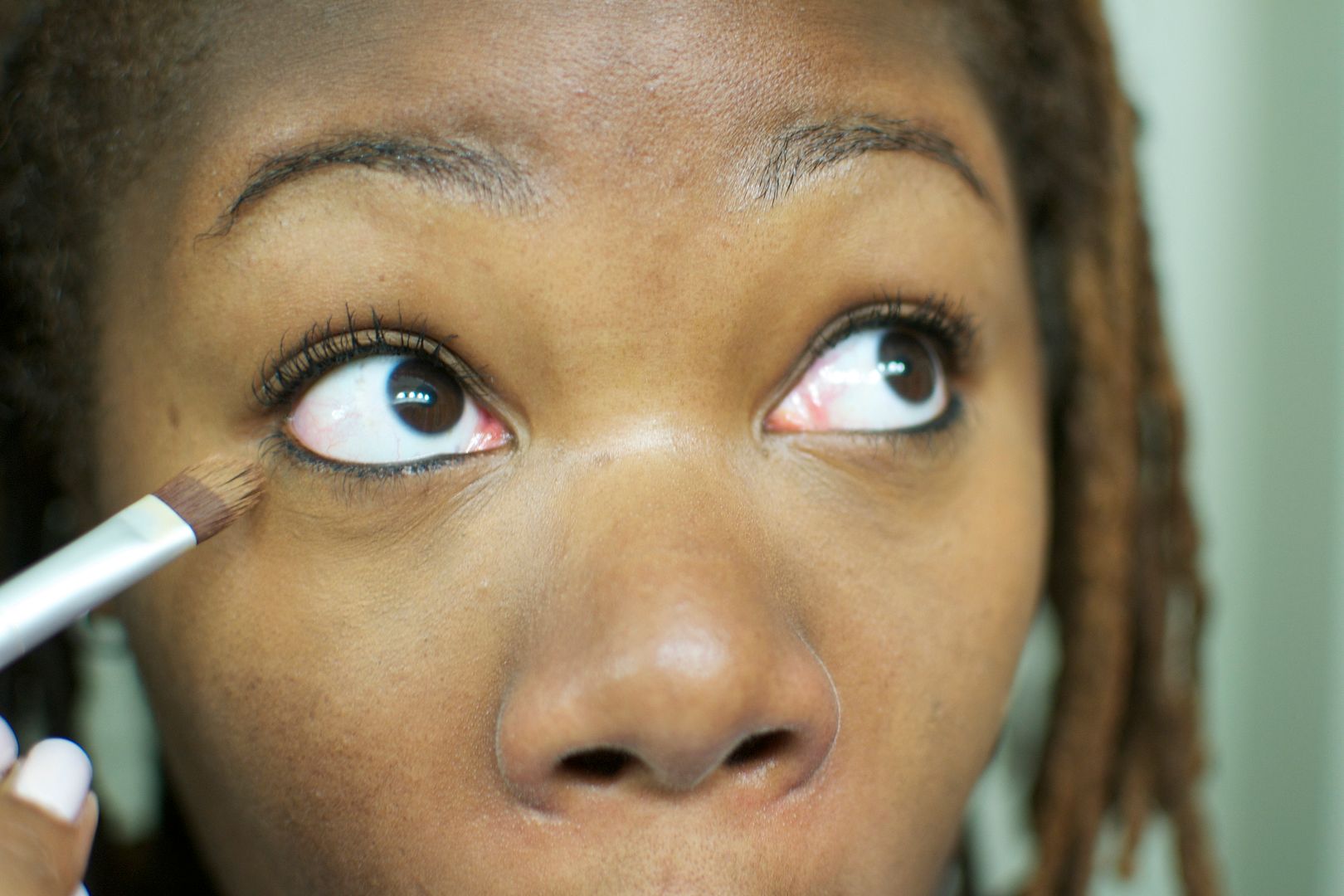 I never feel like I need to applying concealer under my eyes but wanted to give it a try. Looks great!
To apply the foundation, I used a skunk brush…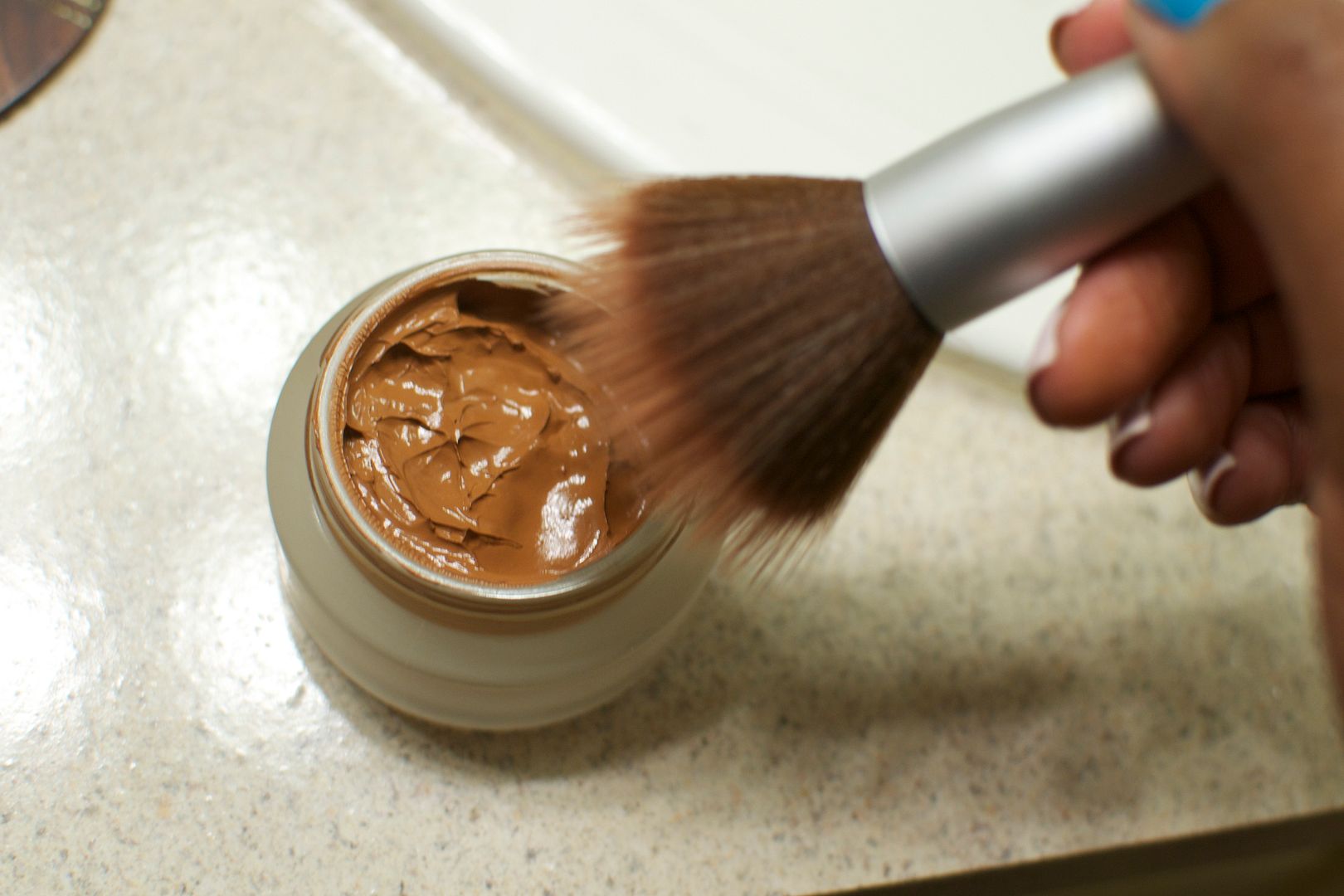 Dapped the foundation all over.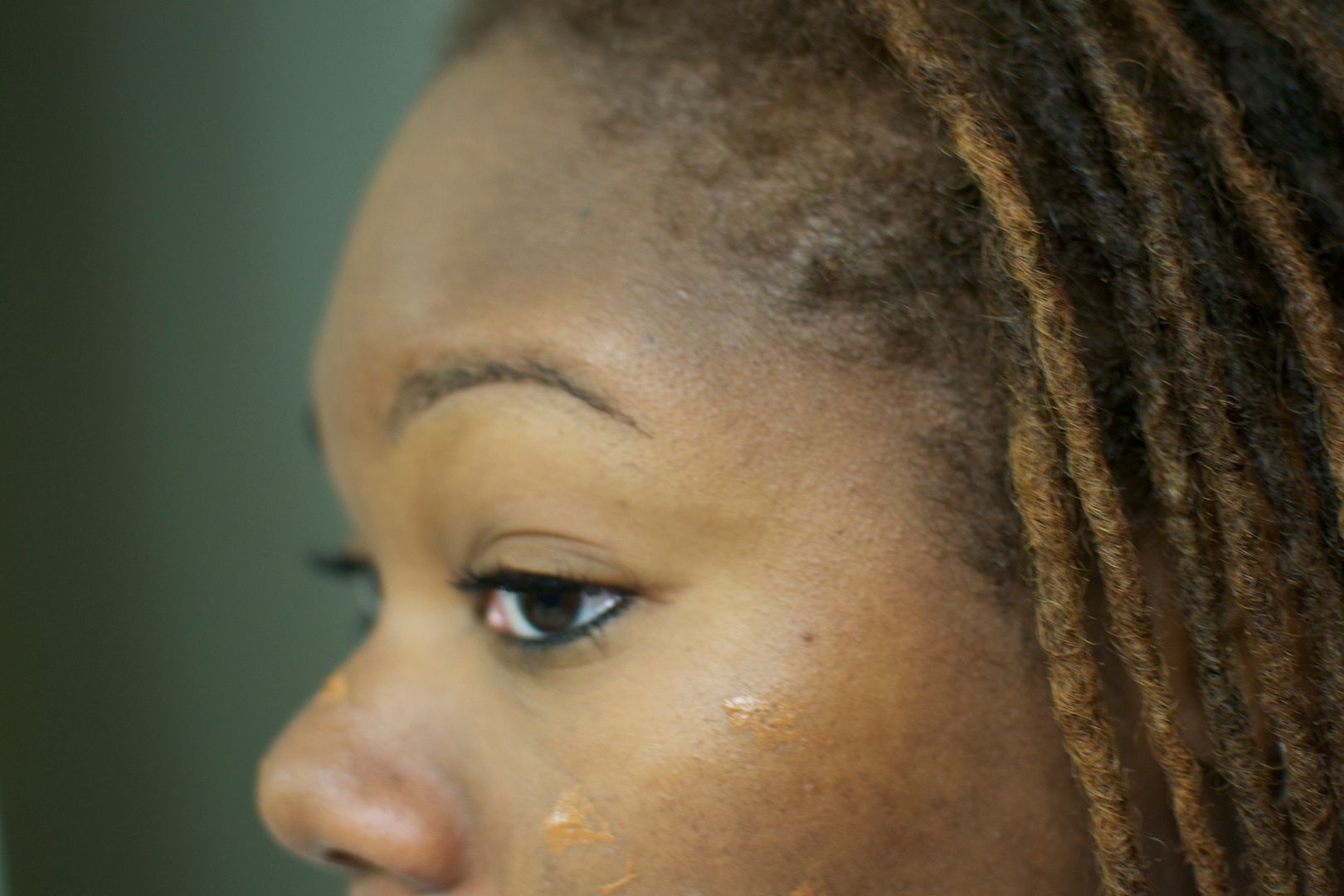 And bam…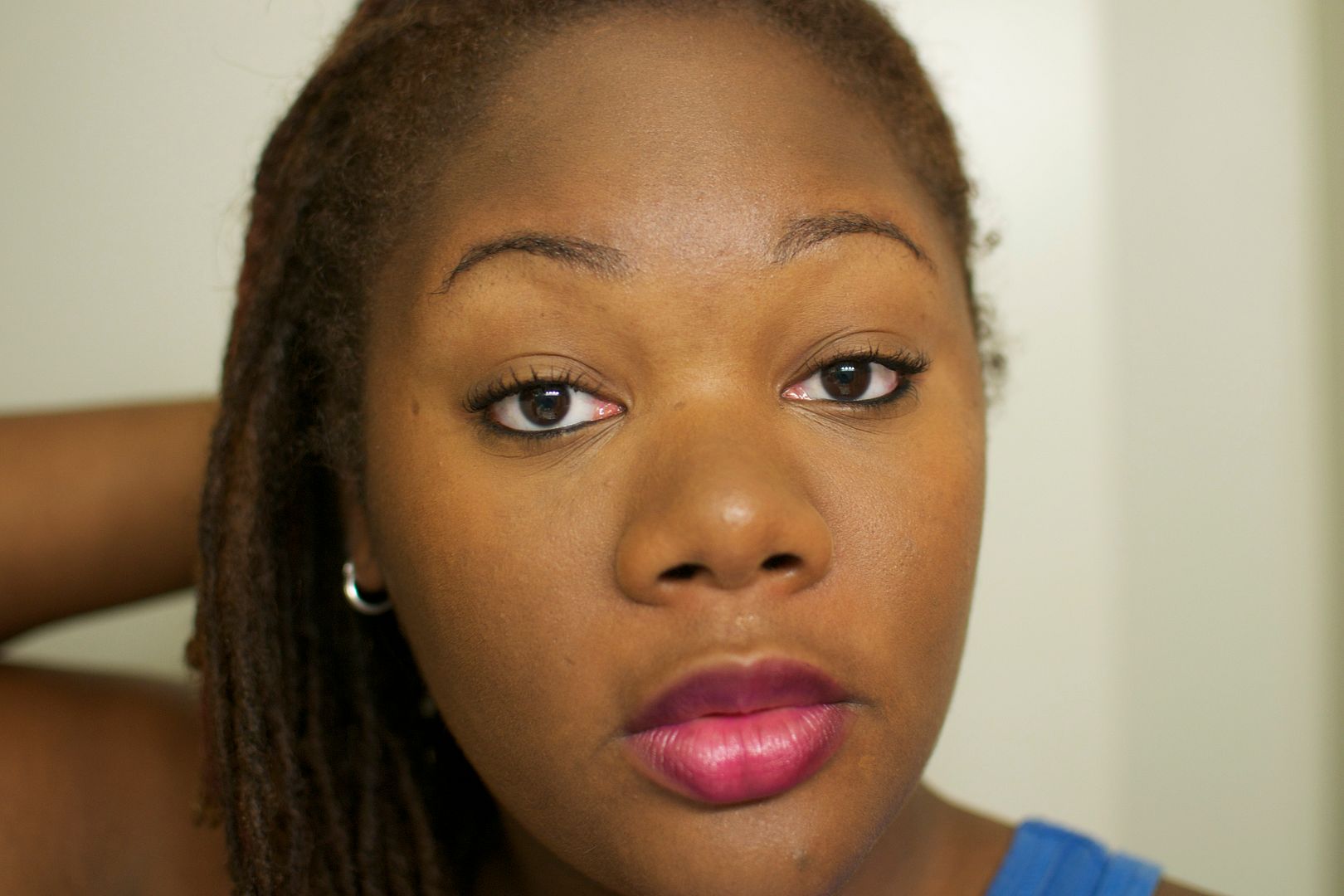 I only applied foundation on one side. Can you tell which side?
Scars covered!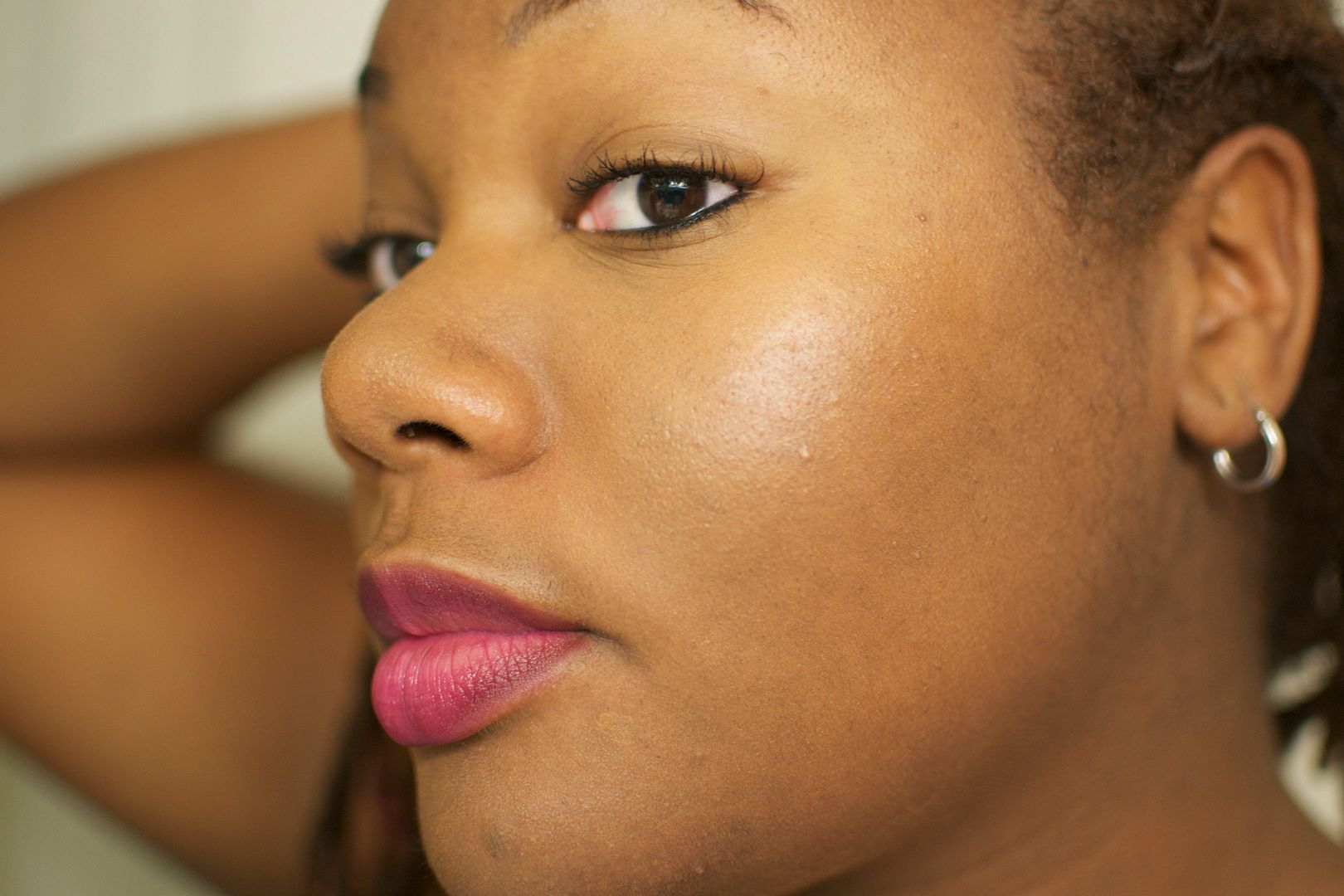 With flash…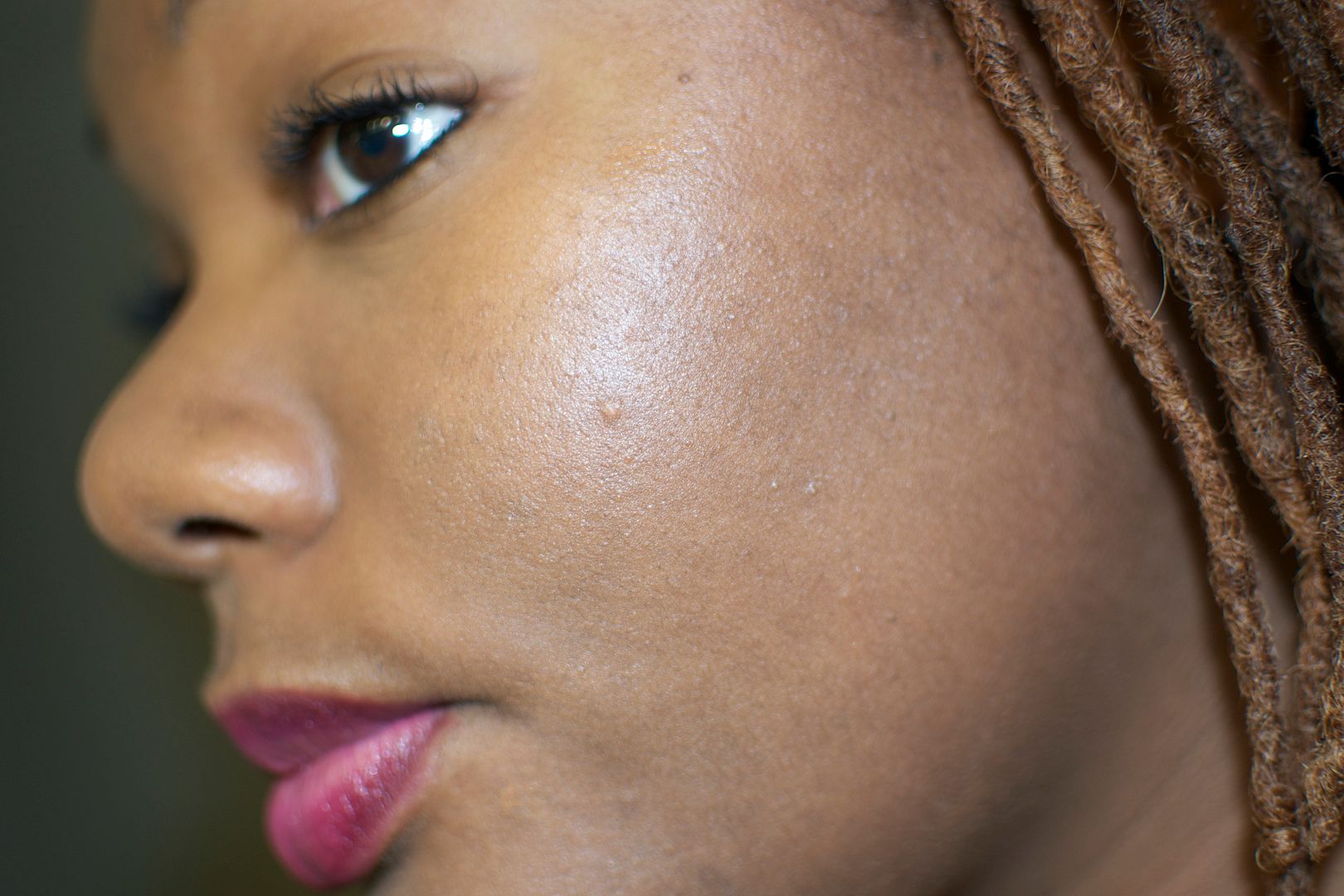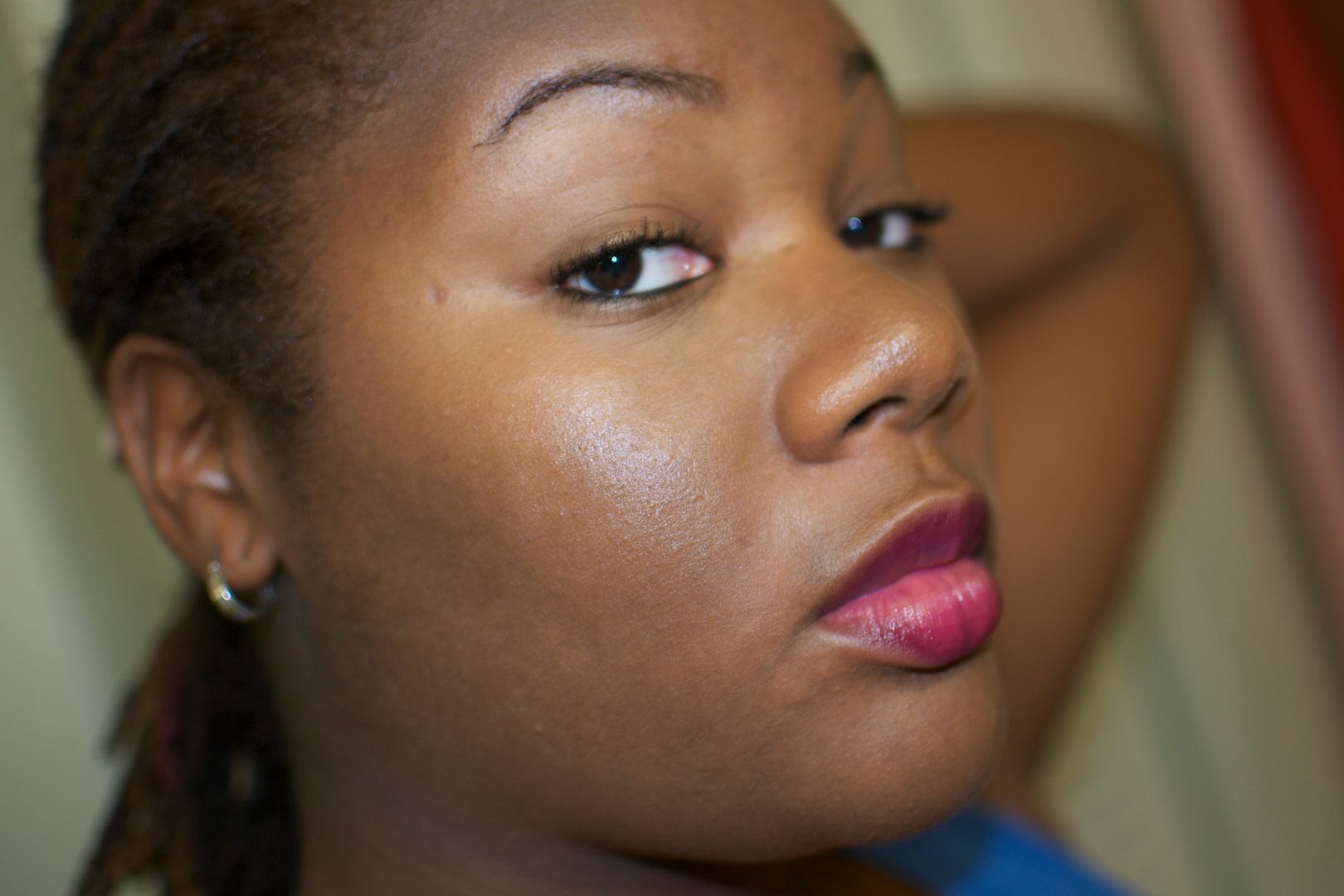 In natural light.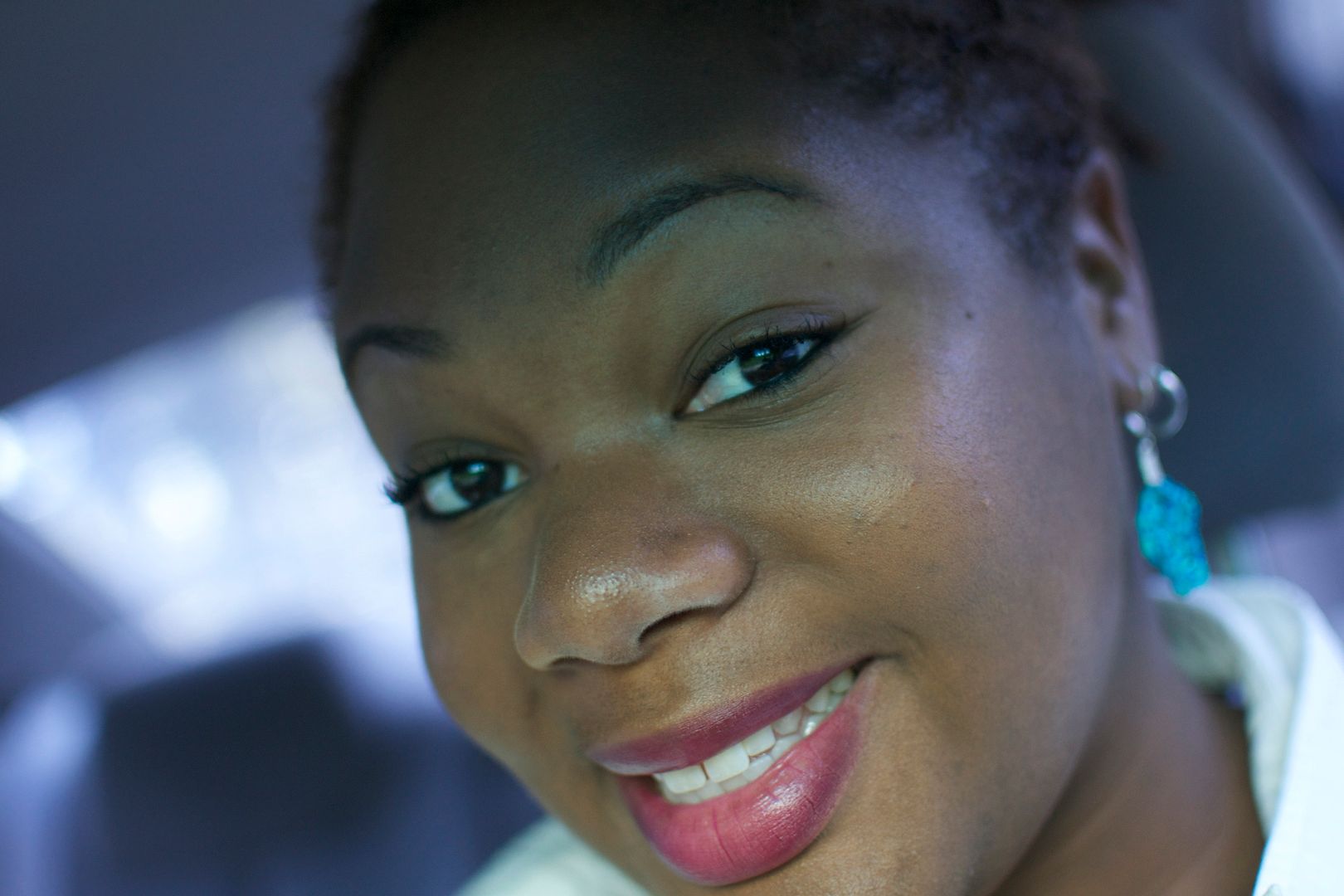 Yep, I'm impressed and I see why Laura Mercier has rave reviews all over. While the foundation has a high price point, I'm all about investing in something that I'll wear every day. Serious foundation wearers may cringe over a price tag, but at the end of the day, if they love it, they'll buy it and keep buying it. I'll be going to a few super fancy events this season and can't wait to rock the foundation and siblings. I'm an eternal fan.
Laura believes there are four steps to create a flawless face—primer, foundation, concealer, and setting powder. Each product has been specifically developed to allow every woman to achieve an incredibly even, smooth, yet natural-looking complexion.
For more information on Laura's flawless philosophy and tips on how to use each product within each step is located here.
Have you tried anything from Laura Mercier?

Disclosure:
Compensation was provided by Laura Mercier via Glam Media. I received a sample to review as part of the program. The opinions expressed herein are those of the author and are not indicative of the opinions or positions of Laura Mercier.