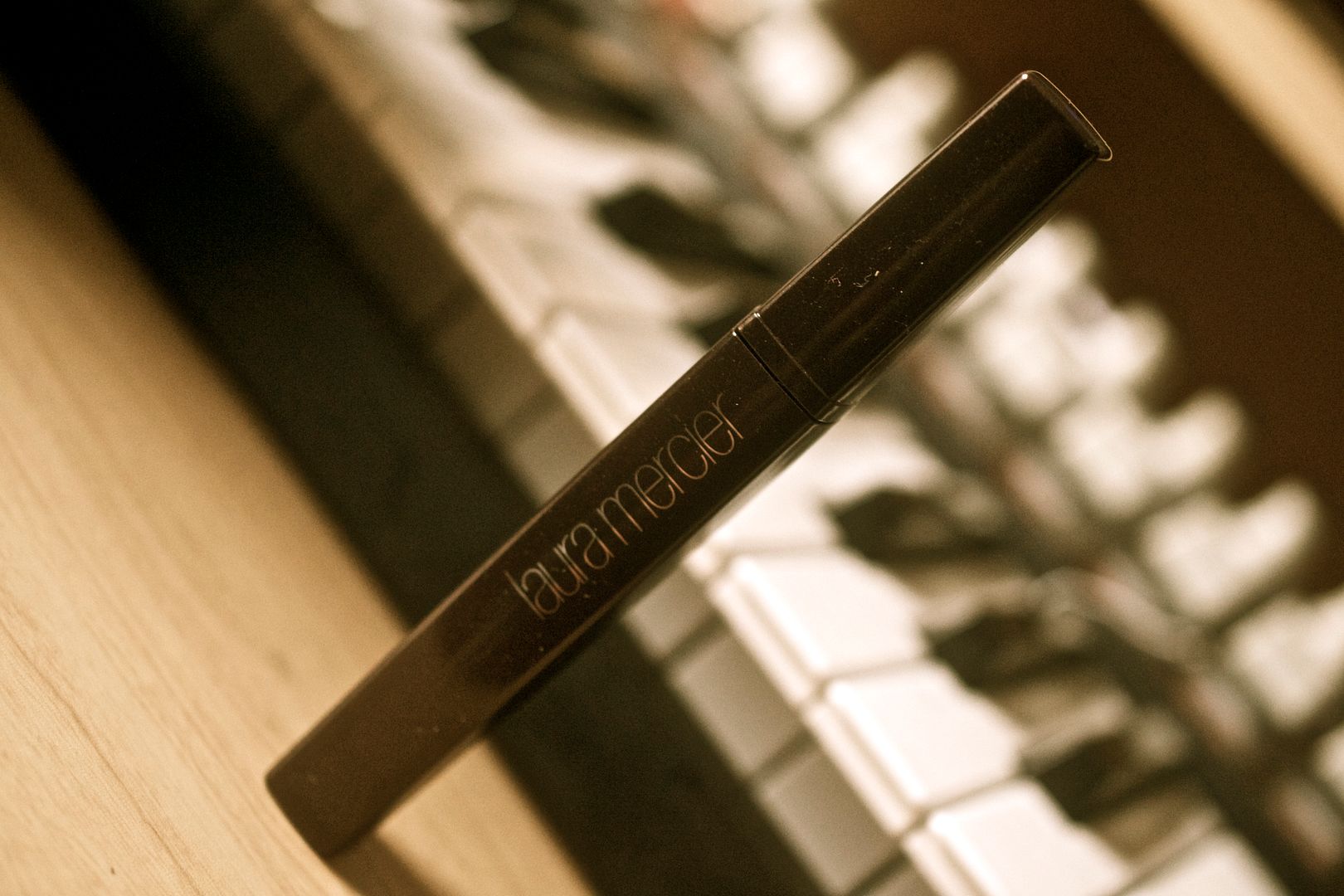 No one and I mean no one makes a foundation like my girl Laura Mercier. And I know this post isn't about foundation. It's about a mascara. I know,  I know. I just had to say it. Everything about her cream foundation makes me just…ecstatic. Okay. And that's all I'll say about that. I promise. But honestly – with a foundation that good, I just knew the mascara would be just as awesome. That's the thing about having awesome products in a brand. In your head, you kinda want everything else in the brand to be just as awesome. I can't be the only one that thinks that. Come ooooon. I know I'm not!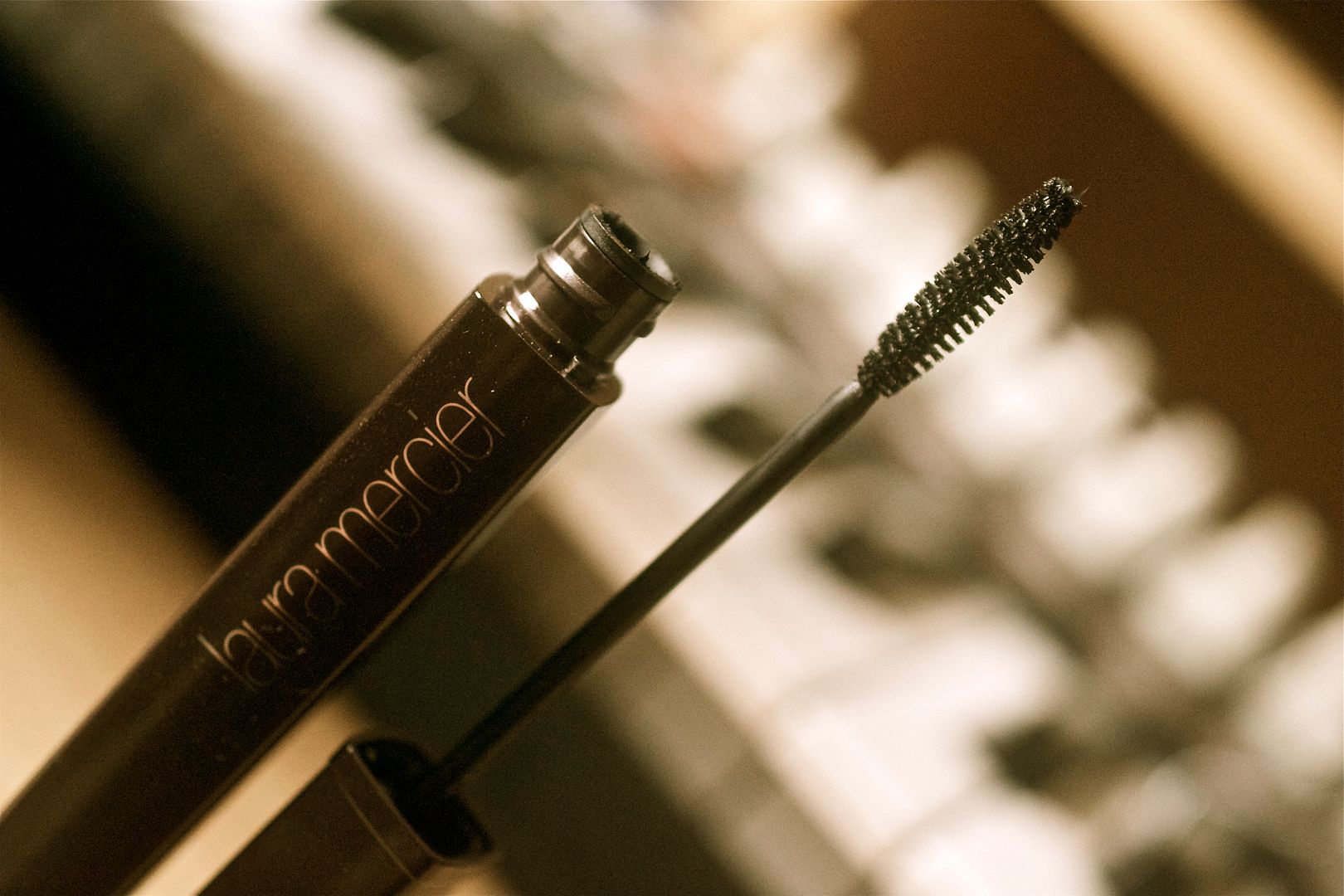 Price: $24 at Sephora stores and Sephora.com.
Packaging (brush wand): 3 out of 5
Overall: 4 out of 5
What It Claims: "Laura Mercier Long Lash Mascara extends and precisely separates the thinnest, shortest, hard-to-reach lashes by expertly scooping up and lengthening each one—while delivering just the right amount of product. The perfectly engineered brush, designed to meet Laura's specifications, dramatically lengthens and defines each lash. An innovative stretch formula lengthens, separates and curls each lash making lashes appear longer in just two strokes. The long-wearing, water-resistant and smudge-proof formula contains rich dark pigments to enhance lash color." (source)
The Truth: Hmmm…I'm impressed.
What I Loved About It: It lengthens well.
What I Didn't Like: It had the tendency to get a wee clumpy.
Overall: Well now – this is a lengthening mascara that I can get used to. And I don't say that often. I find lengthening mascaras a bit tricky to work with. And here's why – a lot of times, brands give you the "wrong" brushes. Some brushes are too plush. Others have bristles that are too far apart making lengthening and separating difficult. But every now and then, a brand will get it right. Kudos to Laura Mercier! Perhaps my favorite thing about this mascara is the wand. And it's a no frills wand. There isn't anything particularly special about it but it goes great with the mascara's formula..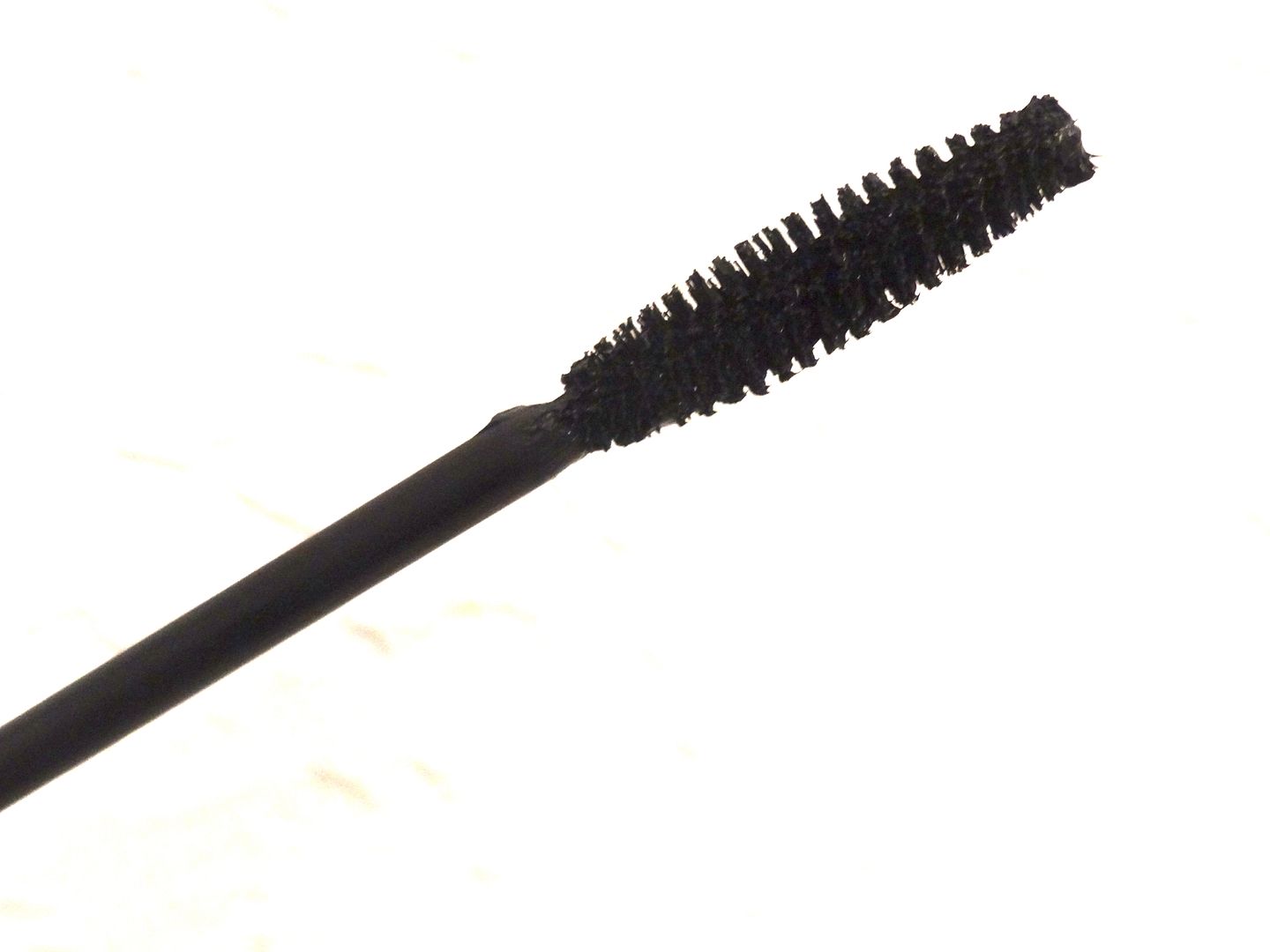 This wand makes it easy to wiggle though the lashes while separating the lashes with ease. Because the bristles are tinier than I'd like, it may take some time reallllly wiggling from root to tip. But patience is a virtue, darling and I found that with some elbow grease and a spoon full of sugar (I'm in a Mary Poppins kind of mood – don't mind me), you'll end up with nice long lashes.
Now. When it comes to lengthening mascaras, people expect the most. Myself included. I'm in the mindset of "Lengthen my lashes, you say? Well then…I want my lashes 3 feet long." Um no. It doesn't work like that. To really get your lengthening mascara to perform better, I recommend combing your lashes first. Untangle them and separate them as much as you can. I also recommend curling your lashes if yours are like mine and happen to be all over the place. I found that I had better results with this mascara when I curled my lashes before using it. Of course if you already have naturally curly lashes, you may need to omit this step.
3 coats of mascara seemed to do well with this mascara. I tried it with just one coat and two coats but I find it to really pop with  three good coats. Also, keep in mind that it's a lengthening mascara so if you're desirous of volume, you won't be getting it from this mascara. But for lengthening? I say yay! It does a darn good job. The formula is lightweight so I'm not sure how we'll it would do in terms of wearing allllll day but it doesn't smudge or flake and that's always a plus for me.
Bare Lashes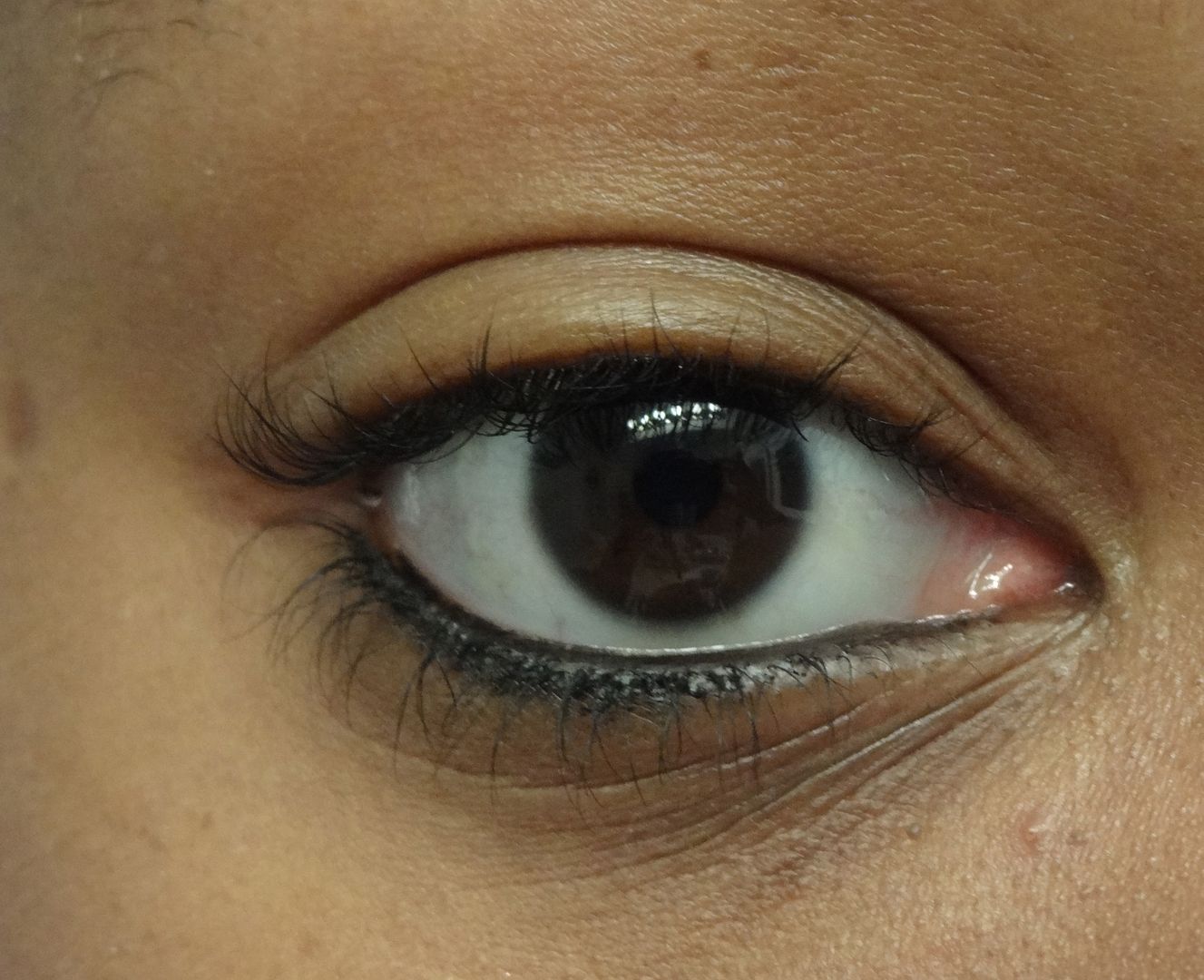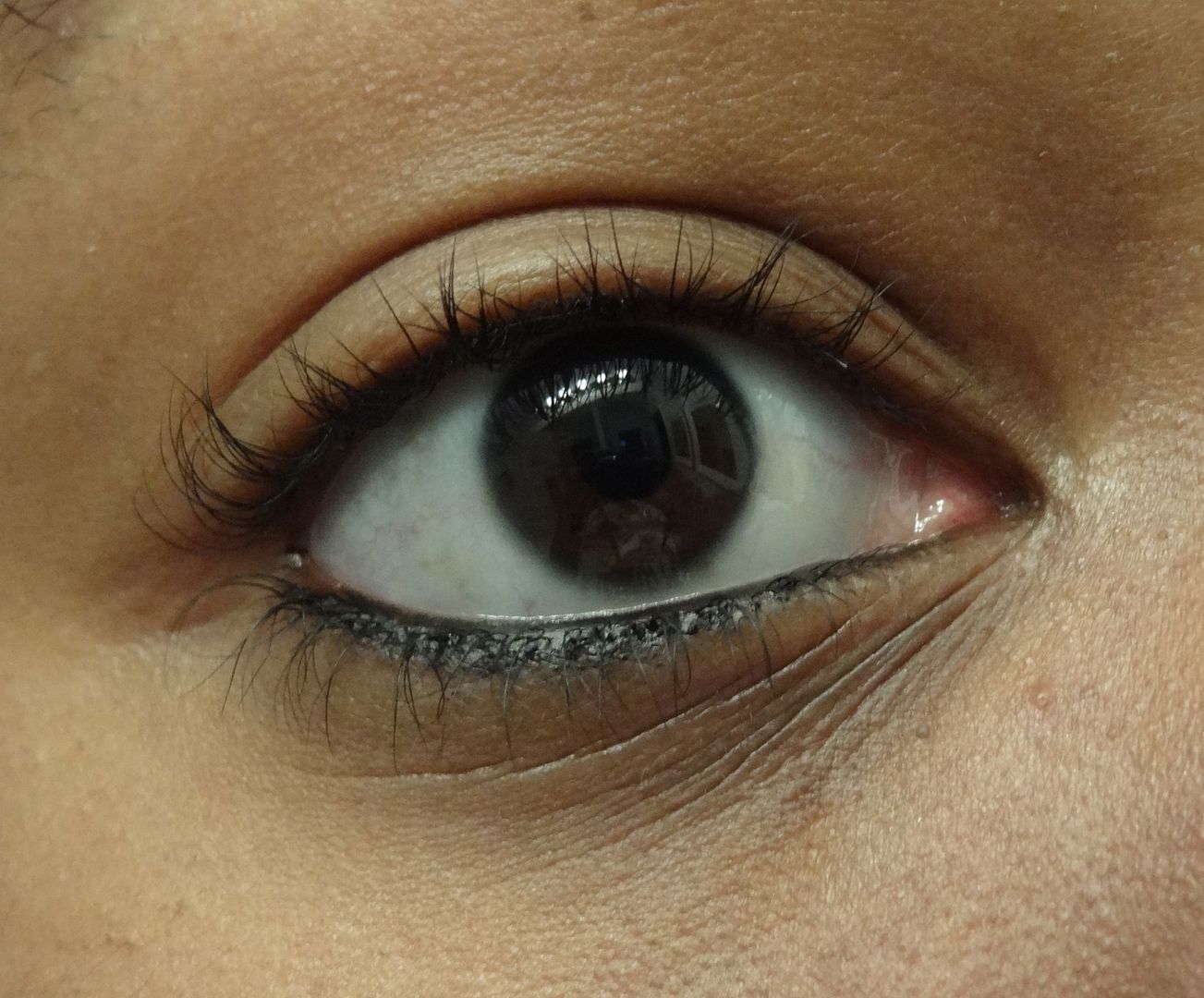 Lashes after 3 coats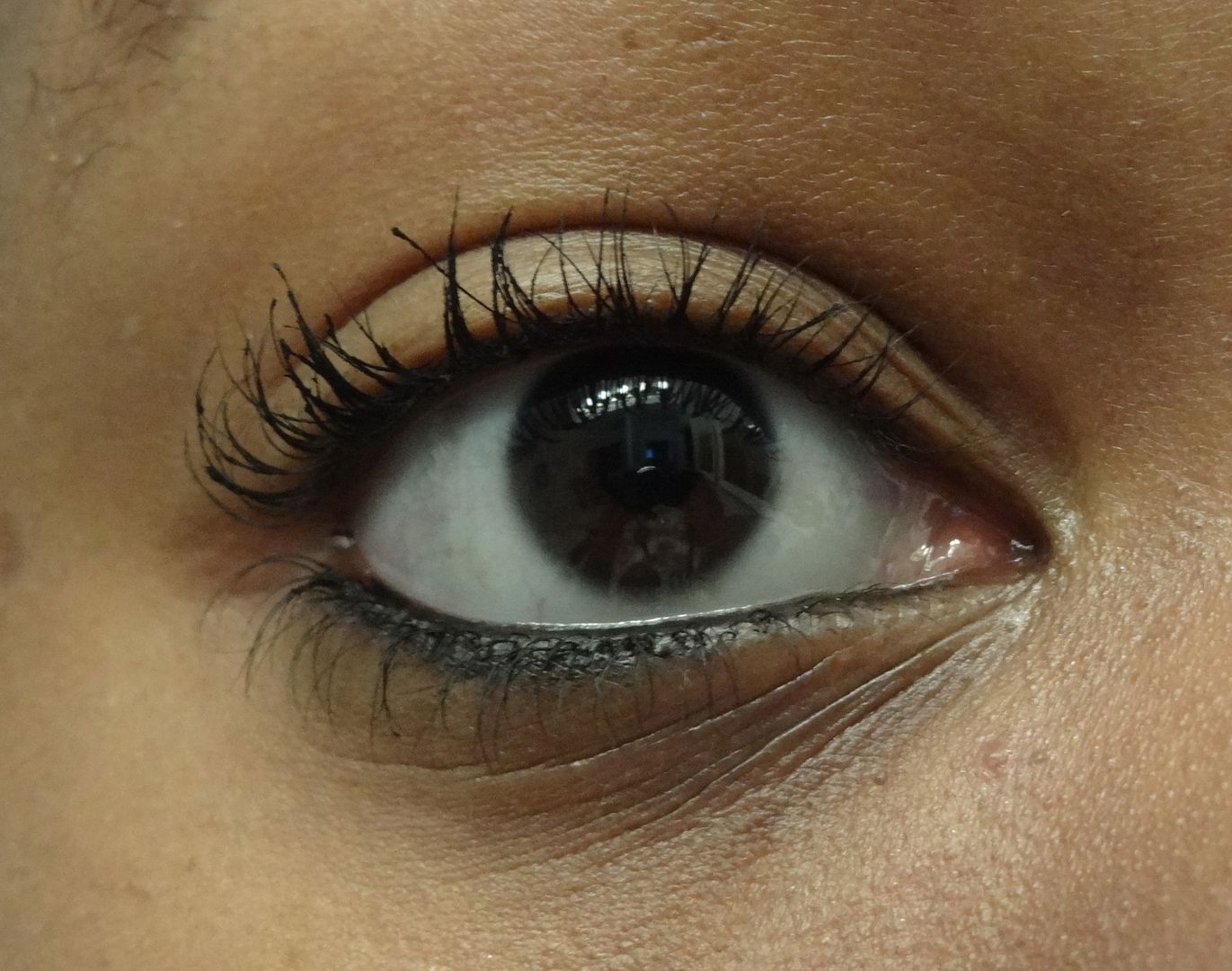 Do I recommend it?: Absolutely. Especially if you're a Laura Mercier fan!
Are you a fan of lengthening mascaras or would you rather roll with the volumizing ones?