Ohmigoodness. I'm in love. Judge me all you want, but yes. Yours truly is in love with a nail polish. And I don't really care what people say about. Forget matte nail polishes. Forget crackles and glitters too. I'd give them all up if it meant only having magnetic nail polishes for the rest of my life.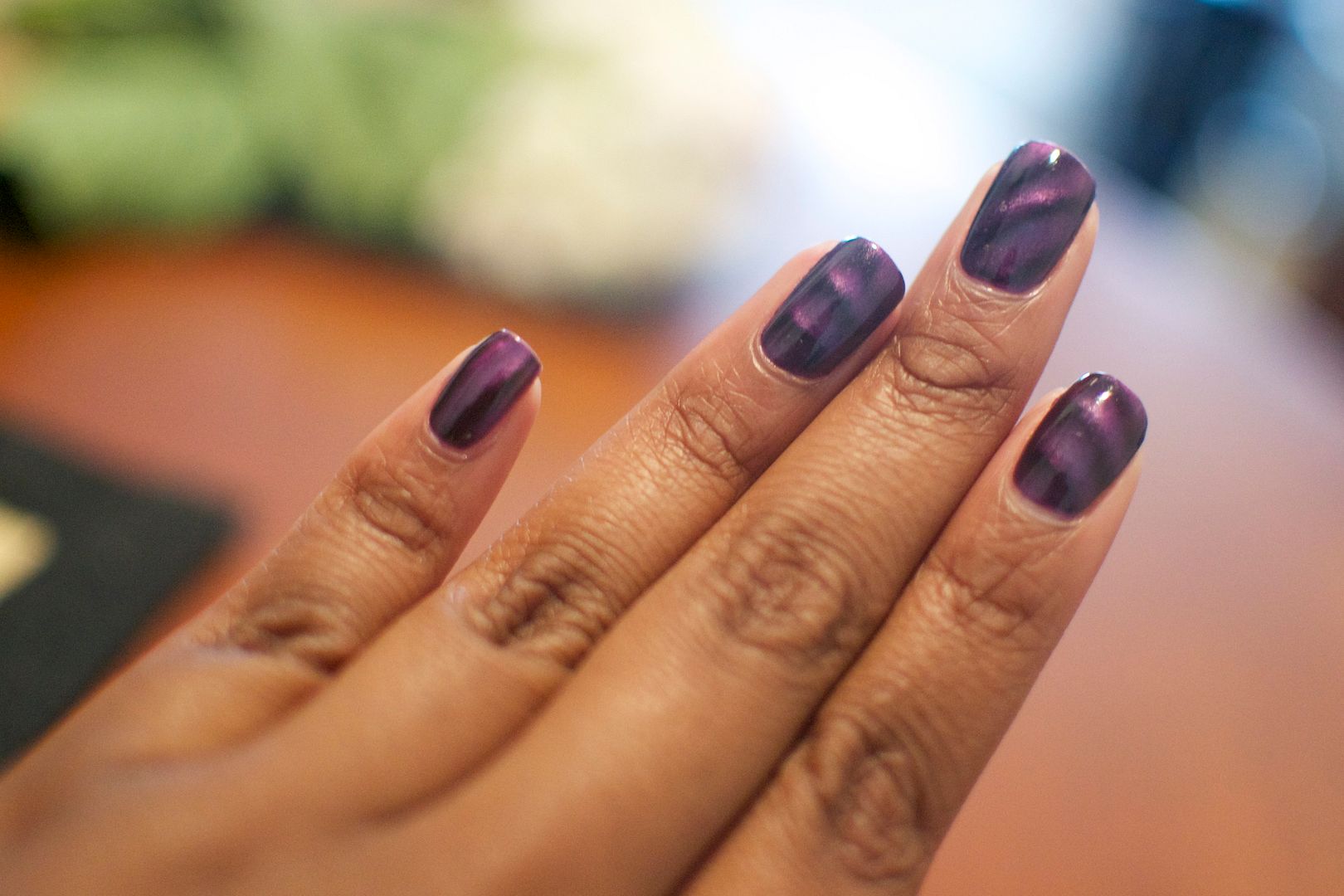 Now I know magnetic nail polish isn't anything new. I know that Lancome released one some time ago. As did L'Oreal. It looks as if magnetic nail polishes are making a comeback, and I for one, can not be happier. Here's the thing about these kids though:
-The cost quite a bit ($16 USD)
-They are hard to find in stores
-Shipping can be costly
While Nails Inc. has released gray and purple magnetic polishes at Sephora, I have yet to actually find these in stores. It has taken everything in me to not spend over $30 (not including shipping) on two bottles of polish. But I couldn't hold out any longer. I searched on Amazon and before I knew it I was purchasing Layla Magneffect Magnetic in Purple Galaxy.
Bottom line: Is this worth $16?
YES, yes and YES!!!! And this is coming Cheapy McBritty here. This polish has such an amazing and beautiful finish that I could stare aimlessly at my nails for minutes at a time. The concept is easy. The magnet sits at at the top of the handle.
The polish is thick in consistency, which you will later find out, is a good thing.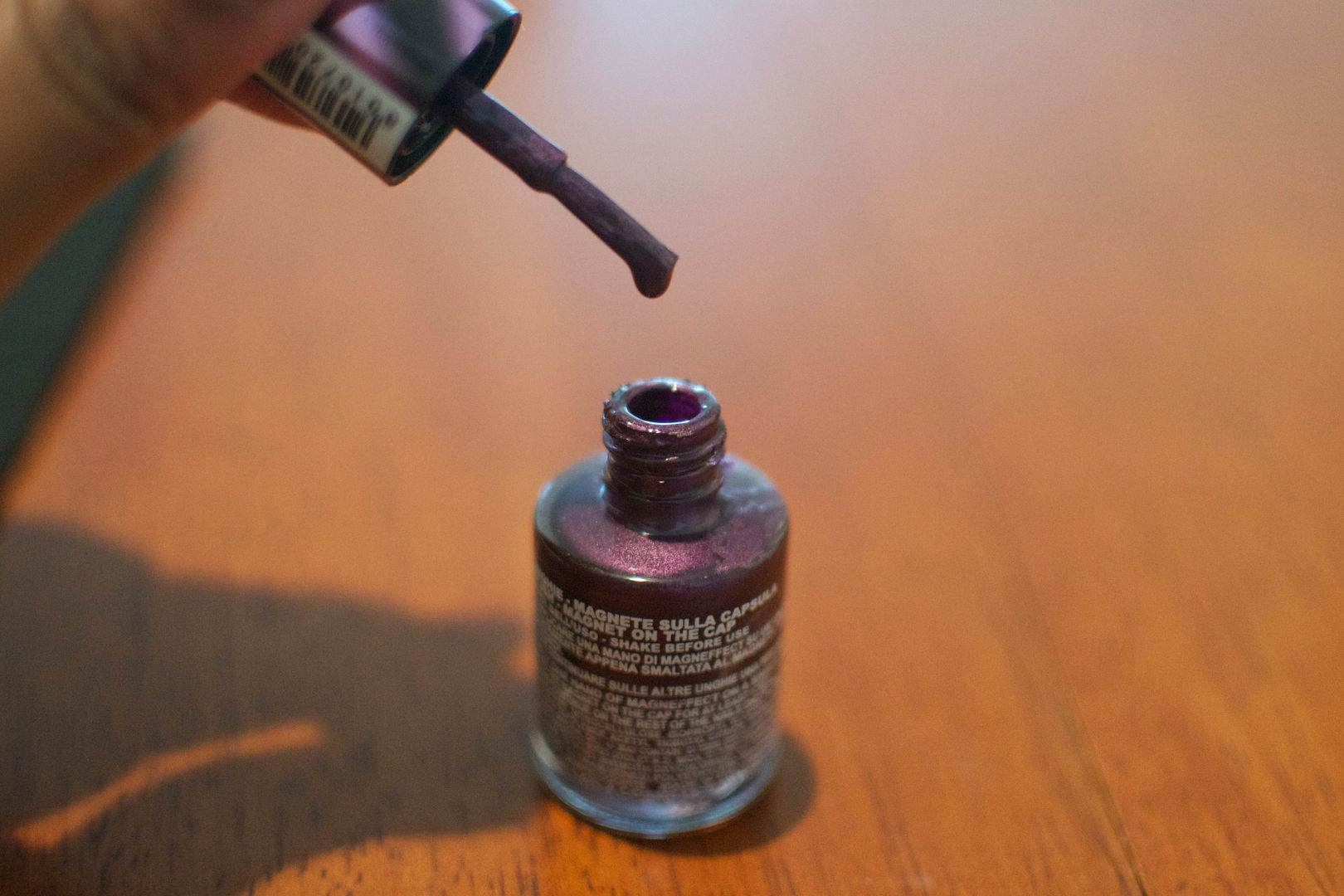 In order to get the magnet to work correctly, you HAVE to apply a generous amount of polish. I find that applying a thin first coat and then a nice and thick second coat is the best way to go. Immediately following that second coat, flip the polish top over the nails (be careful not to smudge) and within seconds, lines will appear.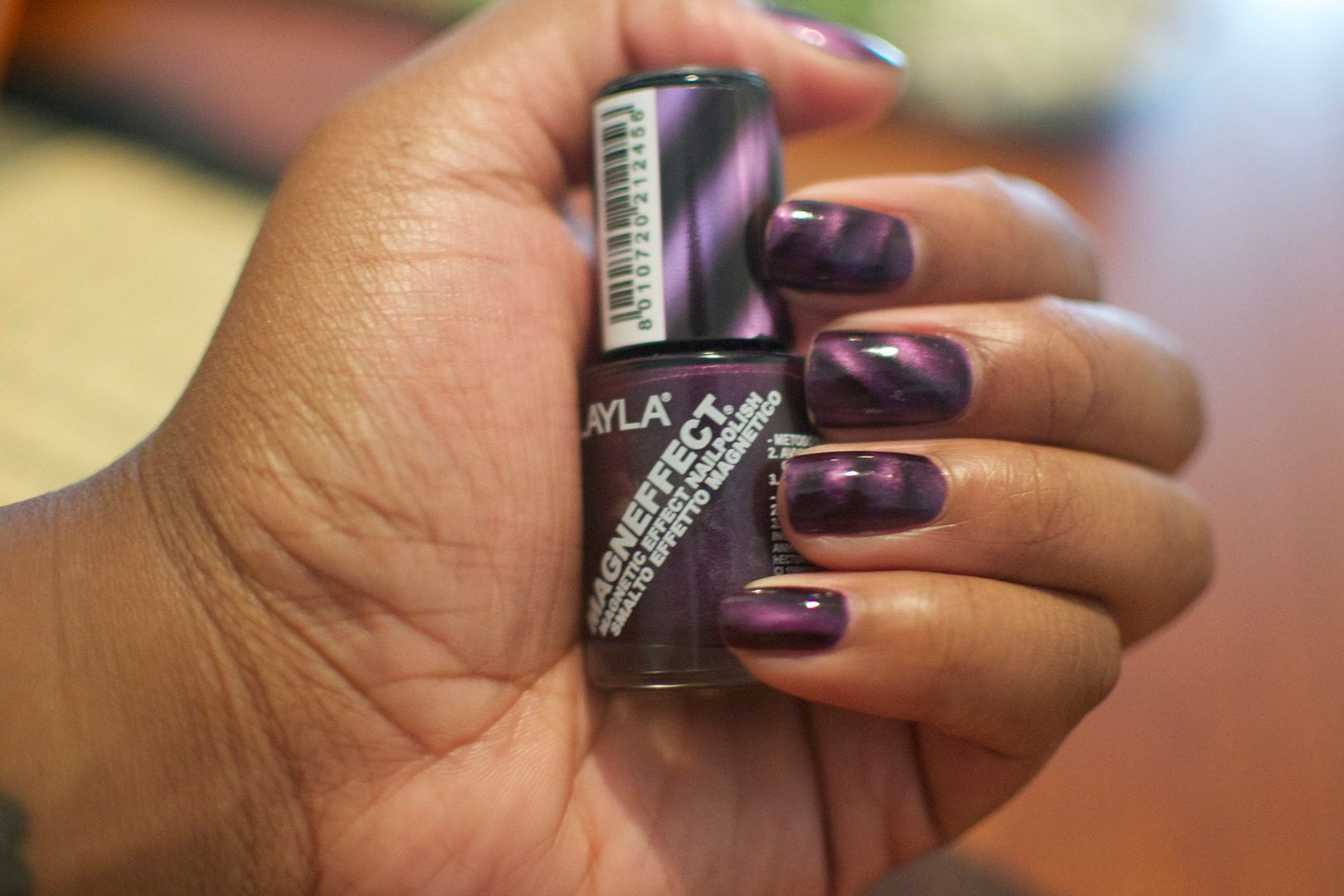 It really is magic. It takes no more than 1-3 seconds for the magnet to do its work. The best way to get the BEST appearance is by using the magnet after applying the second coat to each nail. So it's Polish-Magnet-Polish-Magnet-Polish-Magnet.
The results are stunning, uh?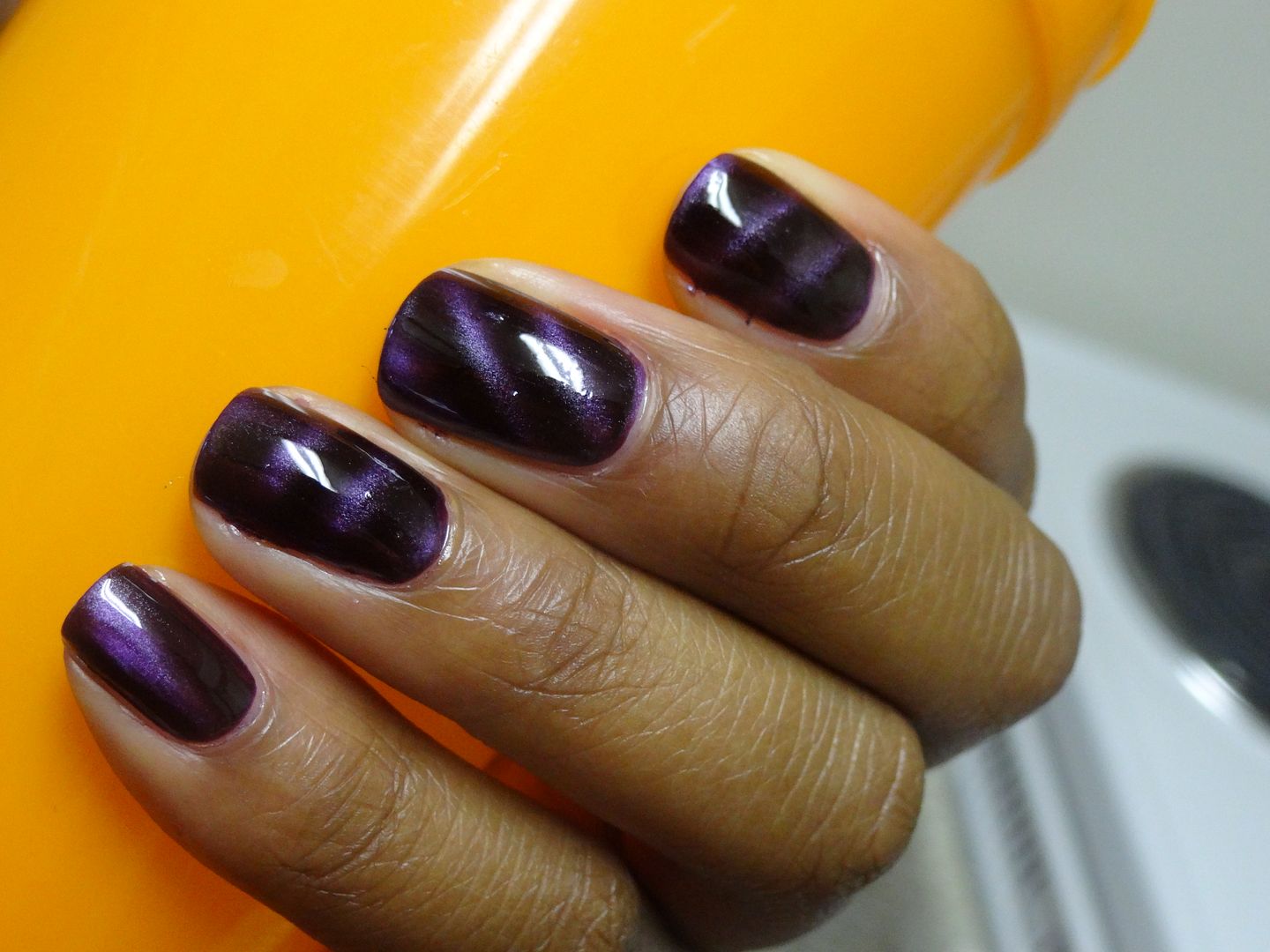 I want more. I think I'll wait for Sephora's Friends & Family deal before I snag one from Nails Inc. You can find several retailers selling Layla Magneffect Magnetic nail polish. And we can only hope that other nail polish brands will soon release magnetic polishes at a more affordable price.
So whatcha think? Want to give magnetic nails a try?
Amor de Lacquer….the series all about nail polish and nail care! Send your requests,
suggestions and ideas to Brittany@ClumpsOfMascara.com.