Although this restaurant is only native to a few cities in West Central Florida, I still felt the need to review it because it is one of my favorites. I first discovered Lee Roy Selmon's when I was a student at the University of South Florida in Tampa. I recently took a trip back to my old college town and had to hit up one of my favorite BBQ/southern fixings joints.
I love restaurants that have a little history behind them. Lee Roy Selmon was the FIRST Tampa Bay Buccaneers player to be inducted in the NFL Hall of Fame. A decade and some change after retiring from football, he helped launch USF's football program and since then he has not only been a prominent figure in the Tampa Bay area but also has a restaurant named after him. If you're a BBQ lover, you'll love Lee Roy Selmon's. But they also have a ton of other southern-style/sports bar kind of meals too.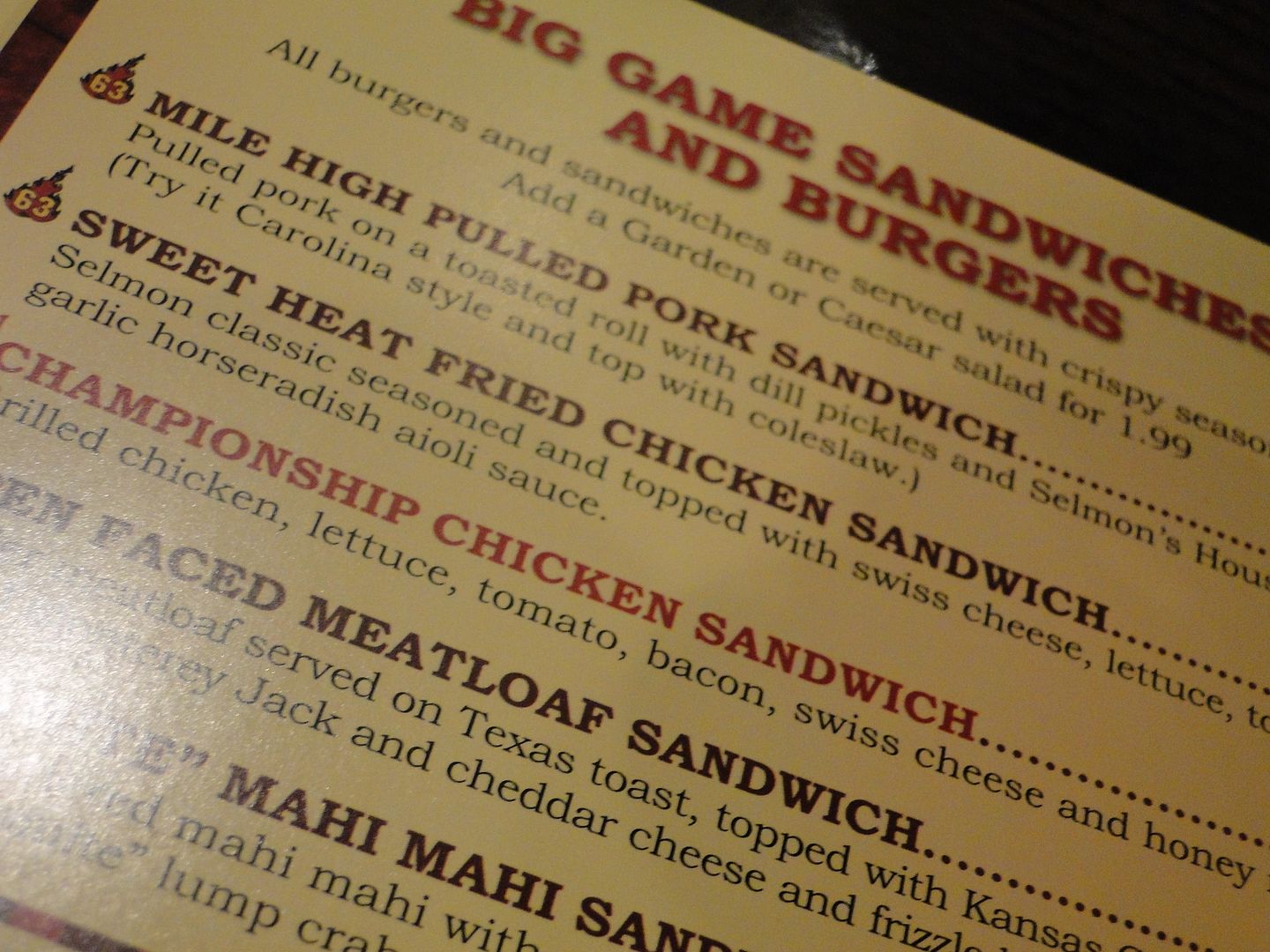 During this visit, I had a cup of the gumbo.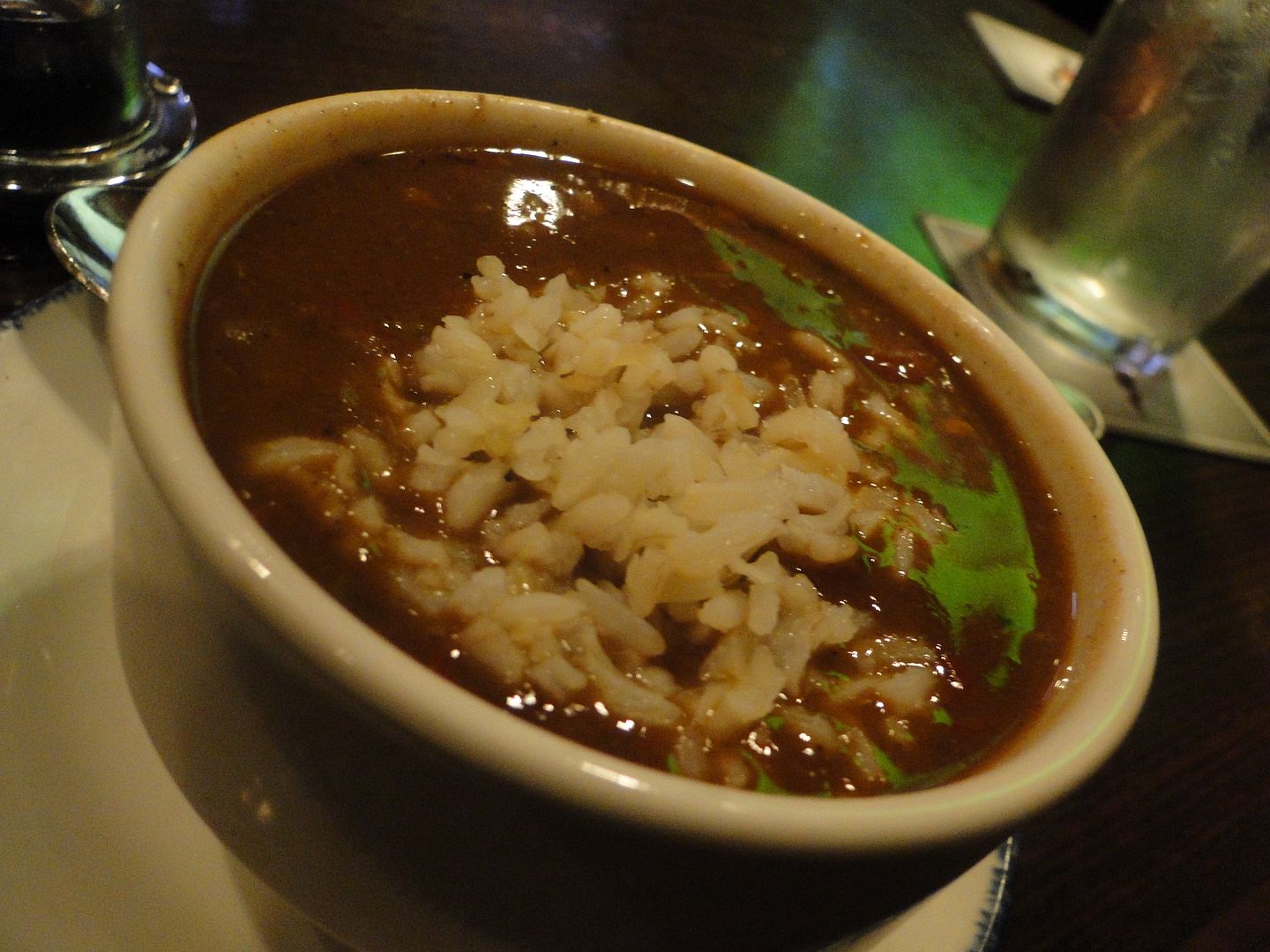 …and it was delicious. I ate around the sausage but the gumbo was nice and thick and the okra was deliciously slimy and wonderful. For my main dish I had the Dynamite Mahi Mahi sandwich.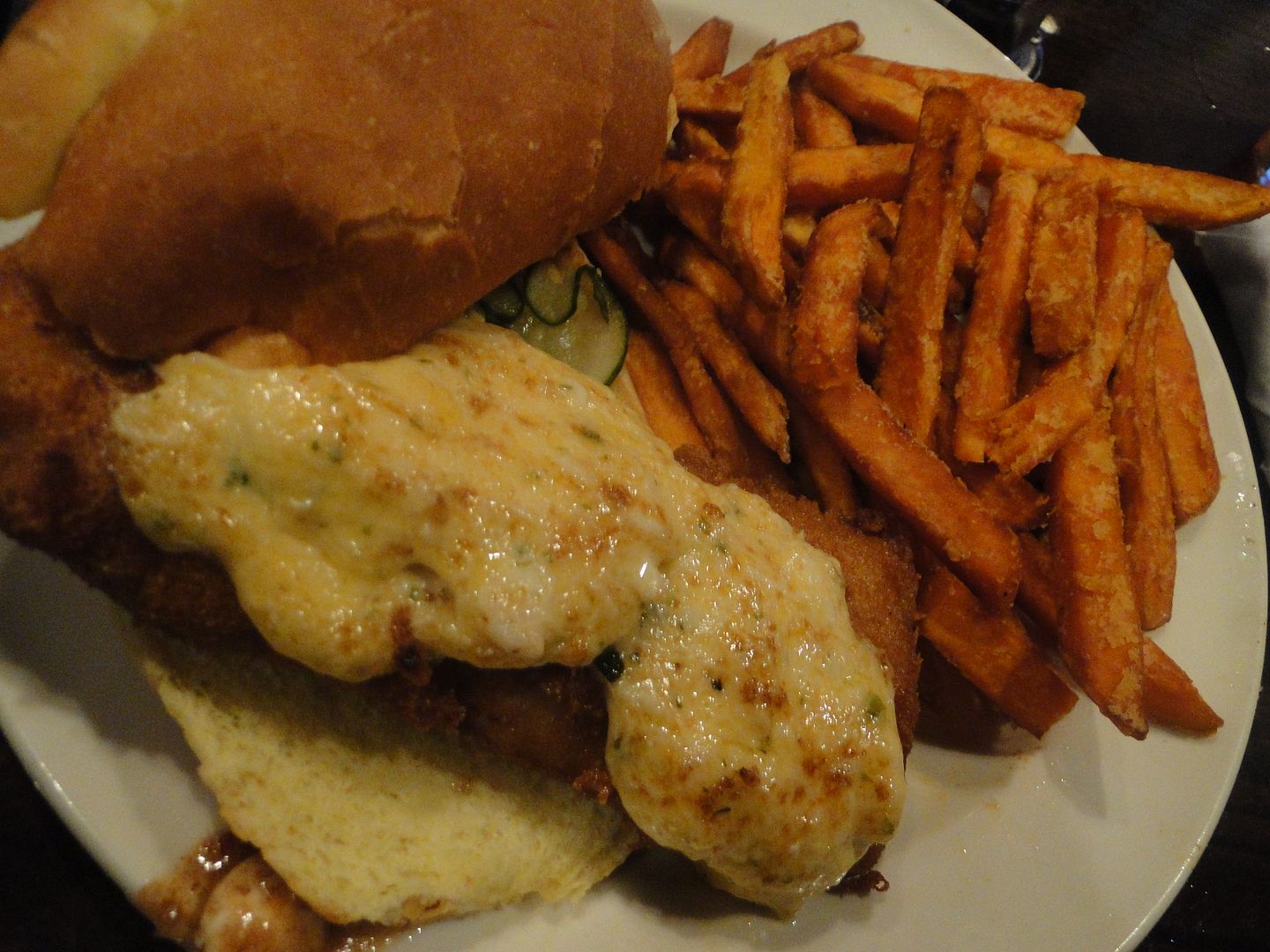 Per the menu, it was a sandwich with "lightly battered mahi mahi, wasabi pickled cucumbers and lump crab meat". Instead of regular french fries, I got sweet potato fries which are ALWAYS a hit with me.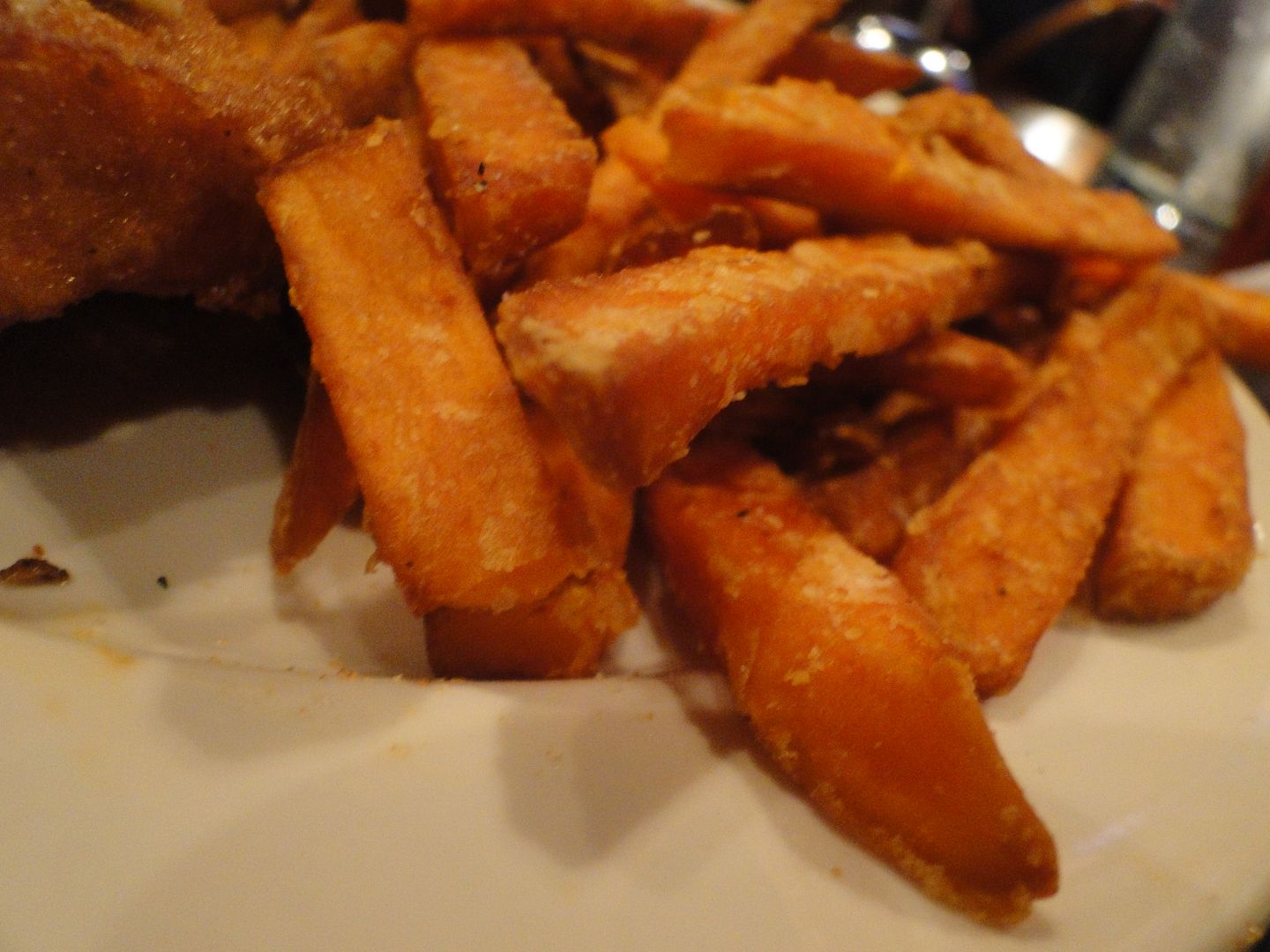 The sandwich was interesting. I know battered means fried but this puppy was a little TOO fried for me. I almost lost the flavoring of the mahi mahi because of the batter. The crab meat on top was a nice addition and I was glad to see that its presence didn't overpower the sandwich. And I could have done without the pickled cucumbers. I say that because I DETEST pickles and had I known that's what wasabi pickled cucumbers were, I would have omitted them from my order. I ate half of the sandwich, a few of my fries and enjoyed my Shirley Temple…with a glass of water on the side. 8) .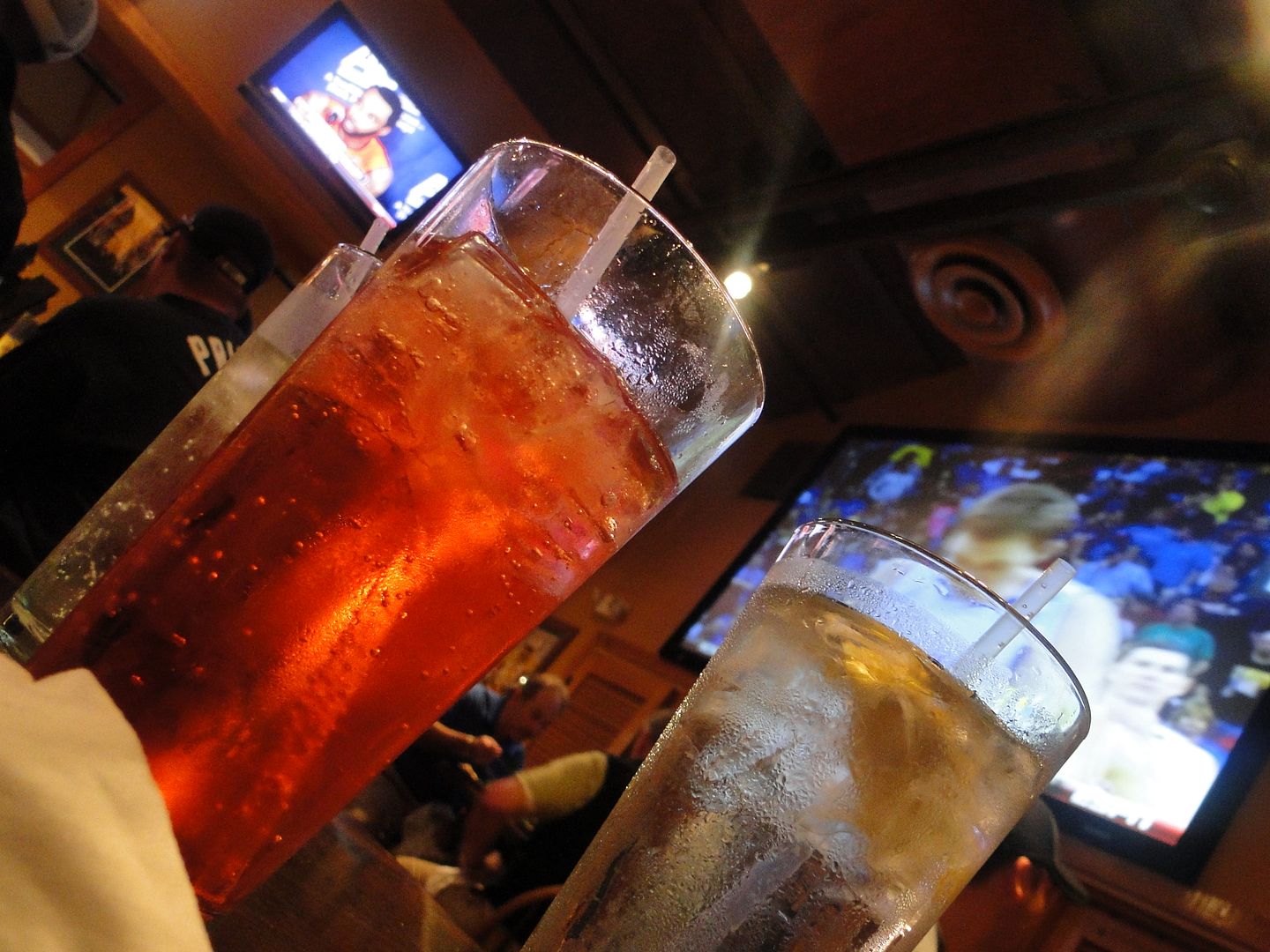 That wasn't my best meal from Lee Roy Selmon's. But the Ahi tuna, Sweet Heat Fried Chicken, Fried Green Tomatoes and Peach Cobbler are fantastic. And their wings got me through many exams back in the day. The restaurant has a split floor plan; a sports bar with stools and booths on one side and a family dining area on the other. It's a popular joint so you can always guarantee a bit of a wait time on the weekends. But it's definitely a restaurant I recommend checking out the next time you're visiting the Tampa Bay area.