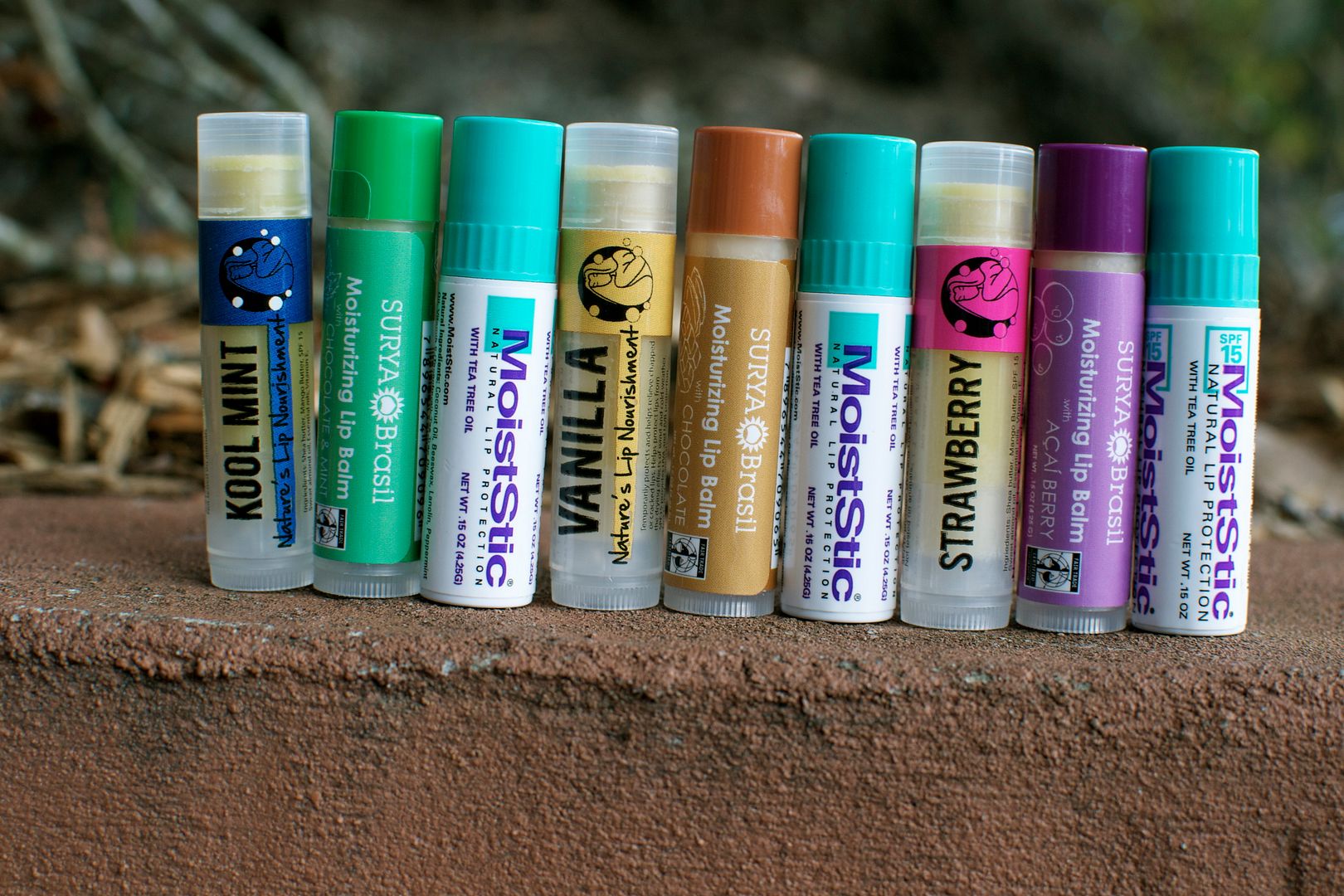 Toss away my mascaras. Give away my blushes. Flush my eyeshadows down the toilet. But touch my lip balms, girlfriend and you just may pull back a nub. I don't play when it comes to my lip balms. Hence why I love reviewing 'em, collecting 'em and giving 'em away.
How's this for a lip balm army?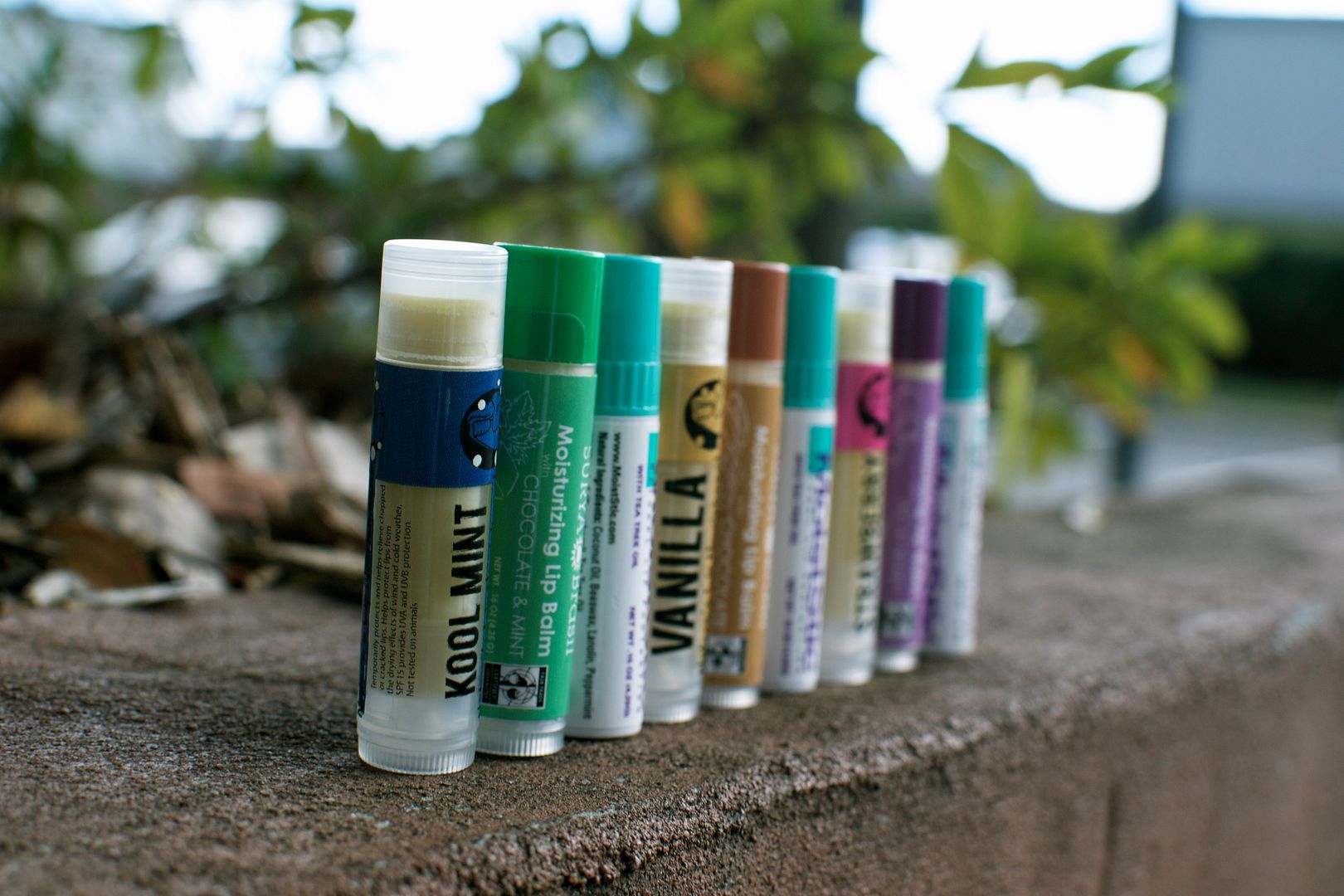 Aren't they just fantastic? Do any of these babies look familiar you? If not, I'm excited to be introducing three new brands that make soothing and moisturizing lip balms. Plus, if you're looking for cheap stocking stuffers, lip balms are the best way to go!
Okay, you're going to hate me for this but the brand is still in the process of launching their website.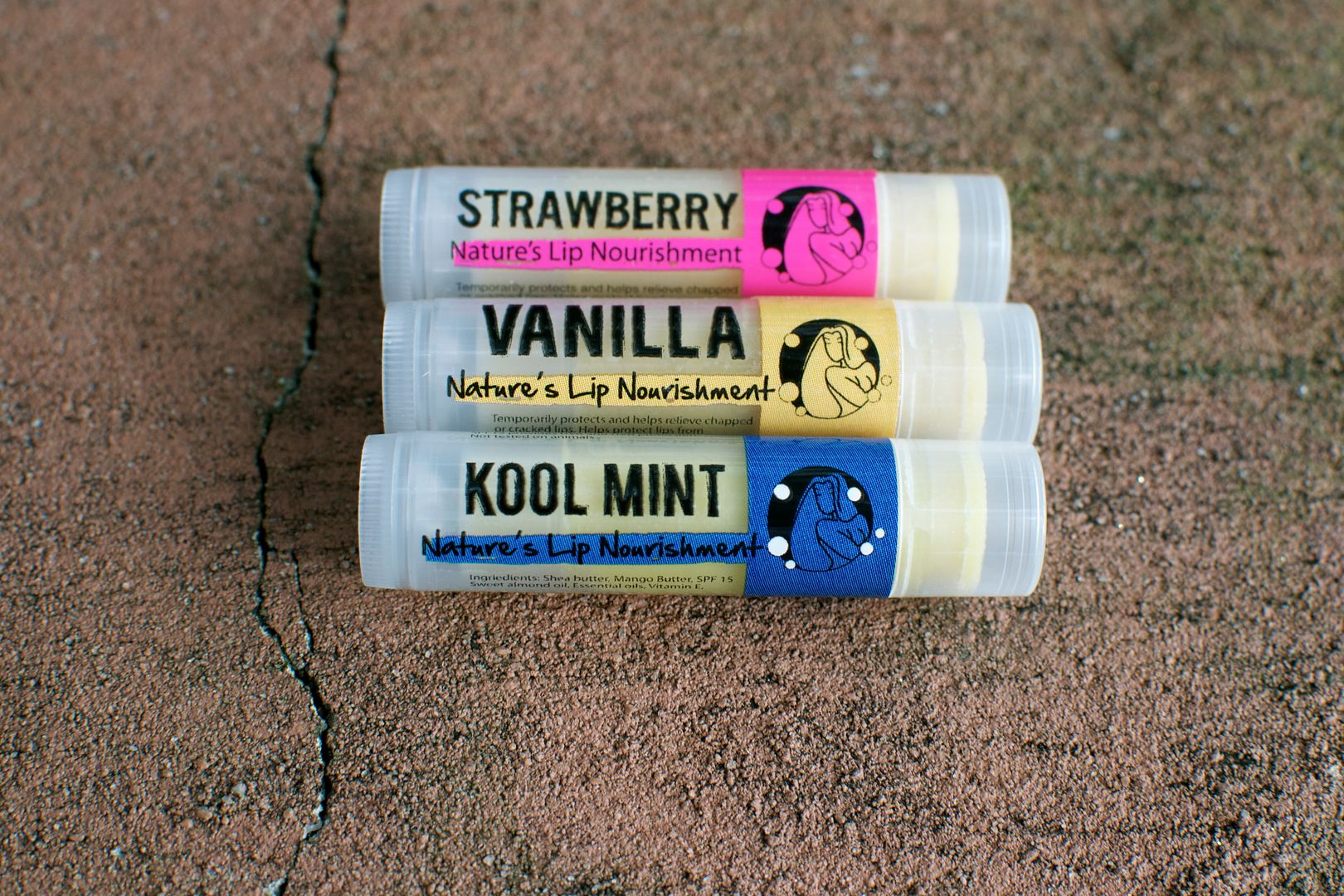 Even so, Nature's Lip Nourishment lip balms are one of my favorites because the main ingredient is shea butter.
Which is nuts! I've never had a lip balm with shea butter in it. I use the Kool Mint one every night right before bed. I'm addicted to it and can't wait for the website to launch so I can deliver more information about pricing and availability to y'all. Next up is MoistStic, a brand whose inclusion of peppermint helps soothe the lips while the tea tree oil helps heal the lips.
At $2.59 a pop, you can grab these ultra-healing lippies from Target, Kroger and online. It isn't the tastiest lip balm and has a medicinal smell to it, but if you don't mind it, MoistStic makes for a fantastic winter balm.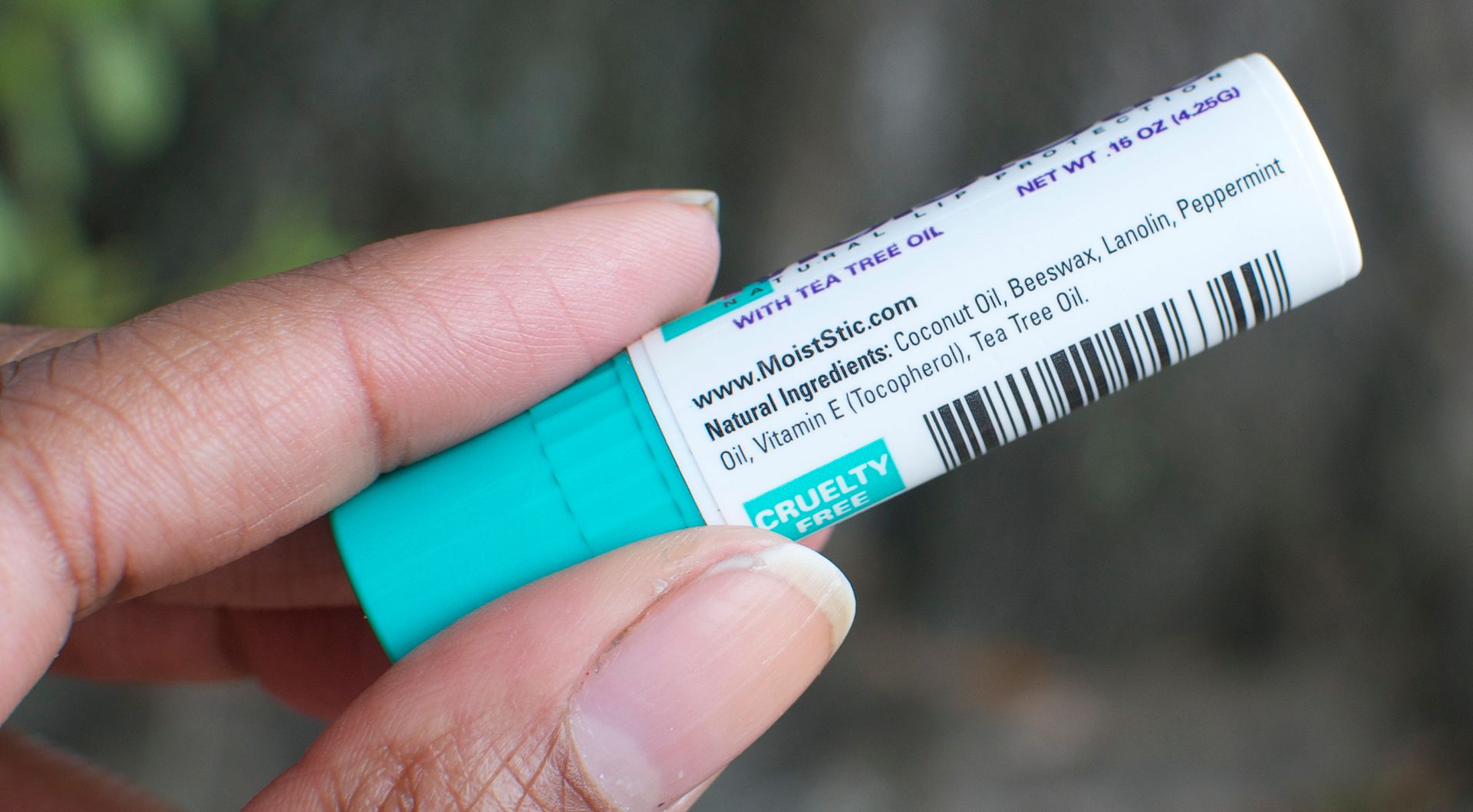 The most flavorful of the bunch comes from Surya Brasil, a brand that you can find at Whole Foods.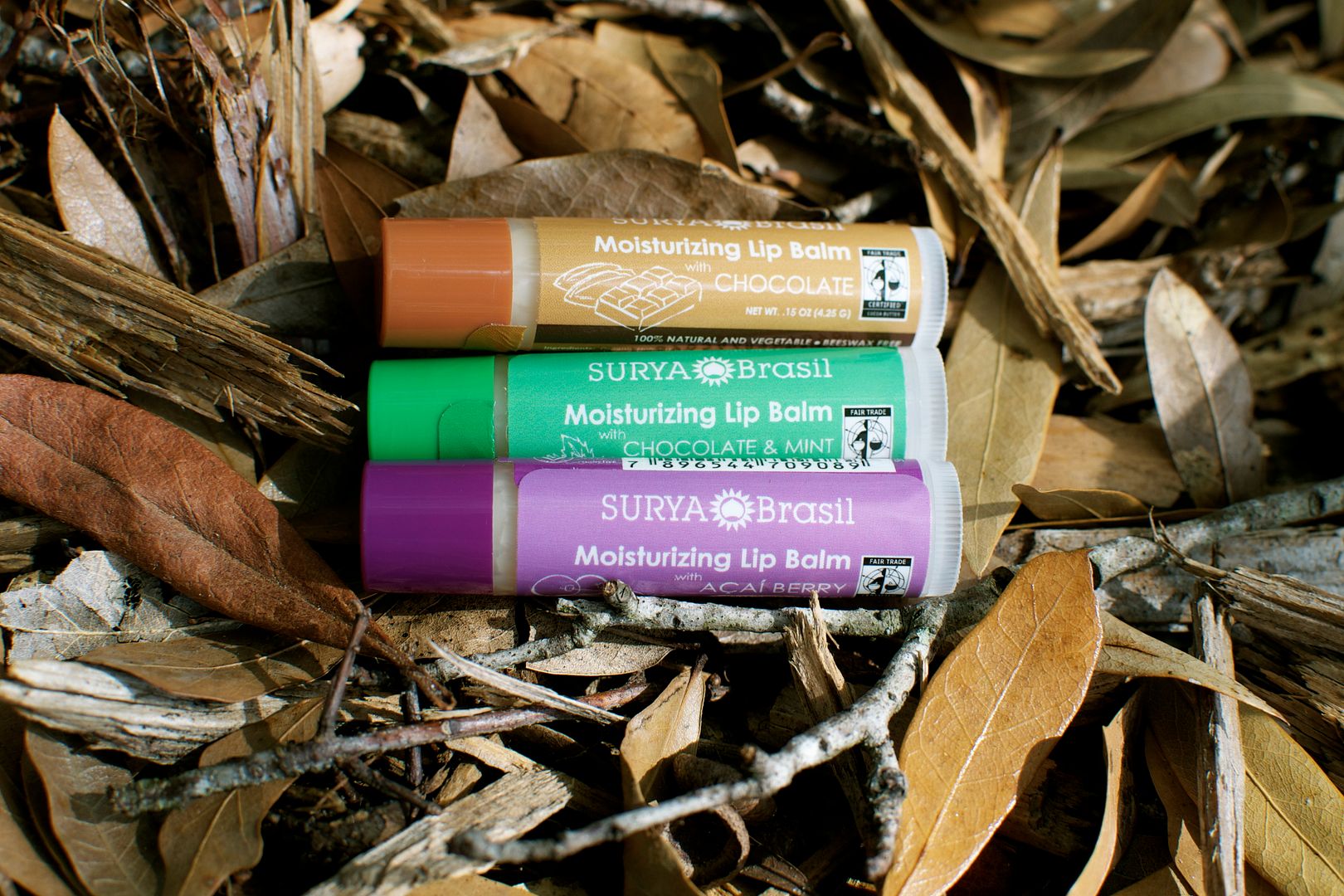 This vegan brand has some of the of the tastiest lip balms I've ever tried. I mean – not that I go around licking balms but you know…it happens. From Acai Berry,Chocolate and Strawberry, I can't really decide which one I like best.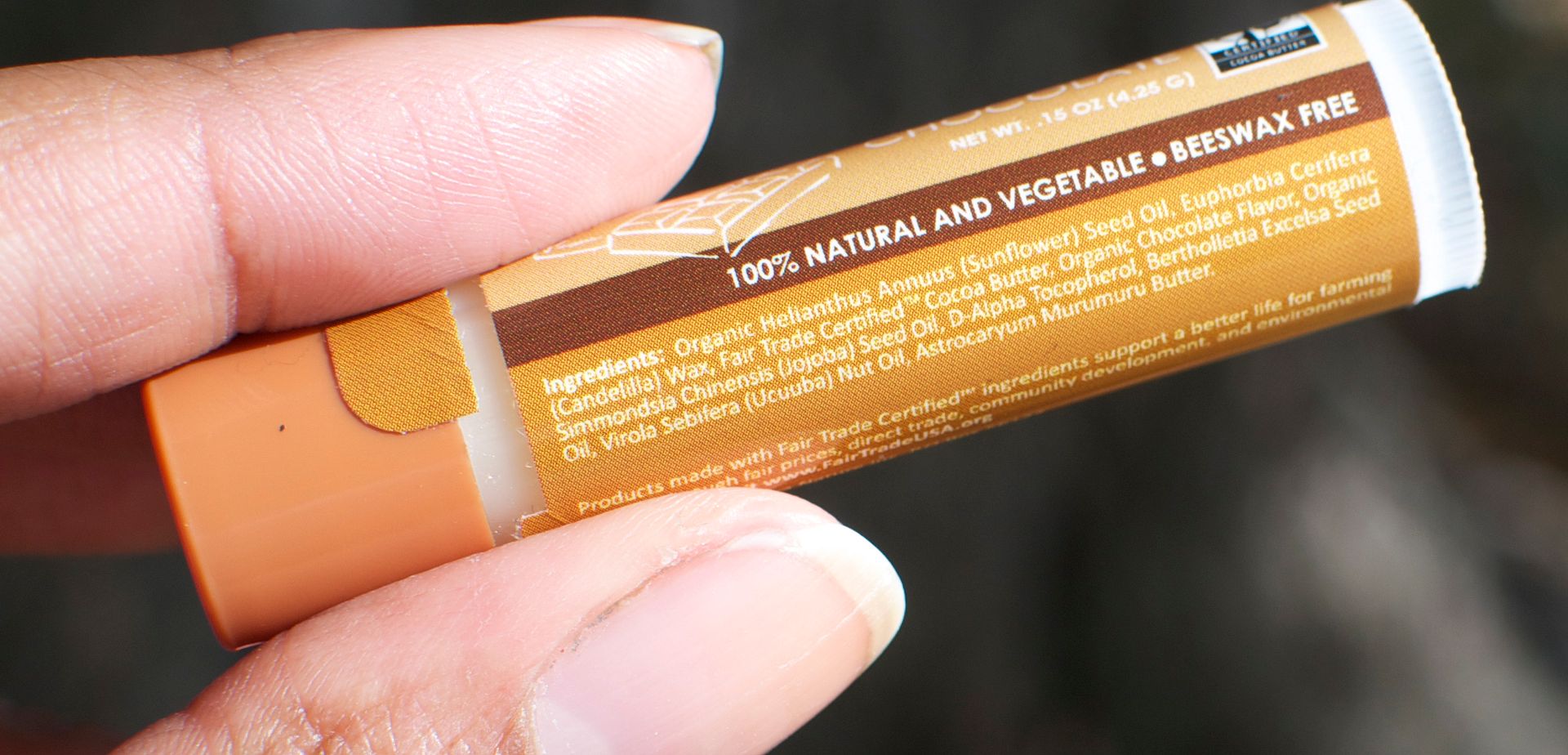 These beeswax lippies go for $3.49 and would be perfecto if they had SPF in them.
Don't ask me to choose a favorite. I love 'em all!
Are you a lip balm lover? Which brand is your fav?