Alright L'Oreal. We haven't seen each other since that Million Lashes mascara.  A Clumps reader told me about this one and I was a wee bit shocked at my not seeing it for many weeks. To keep up with the trend, L'Oreal is giving us a dual wand mascara. I know, I know. Are you sick of these yet? But wait…it not only has two wands, but it also promises to illuminate your eyes. Oh gosh. Y'all know how I feel about those claims. Let's take a look see…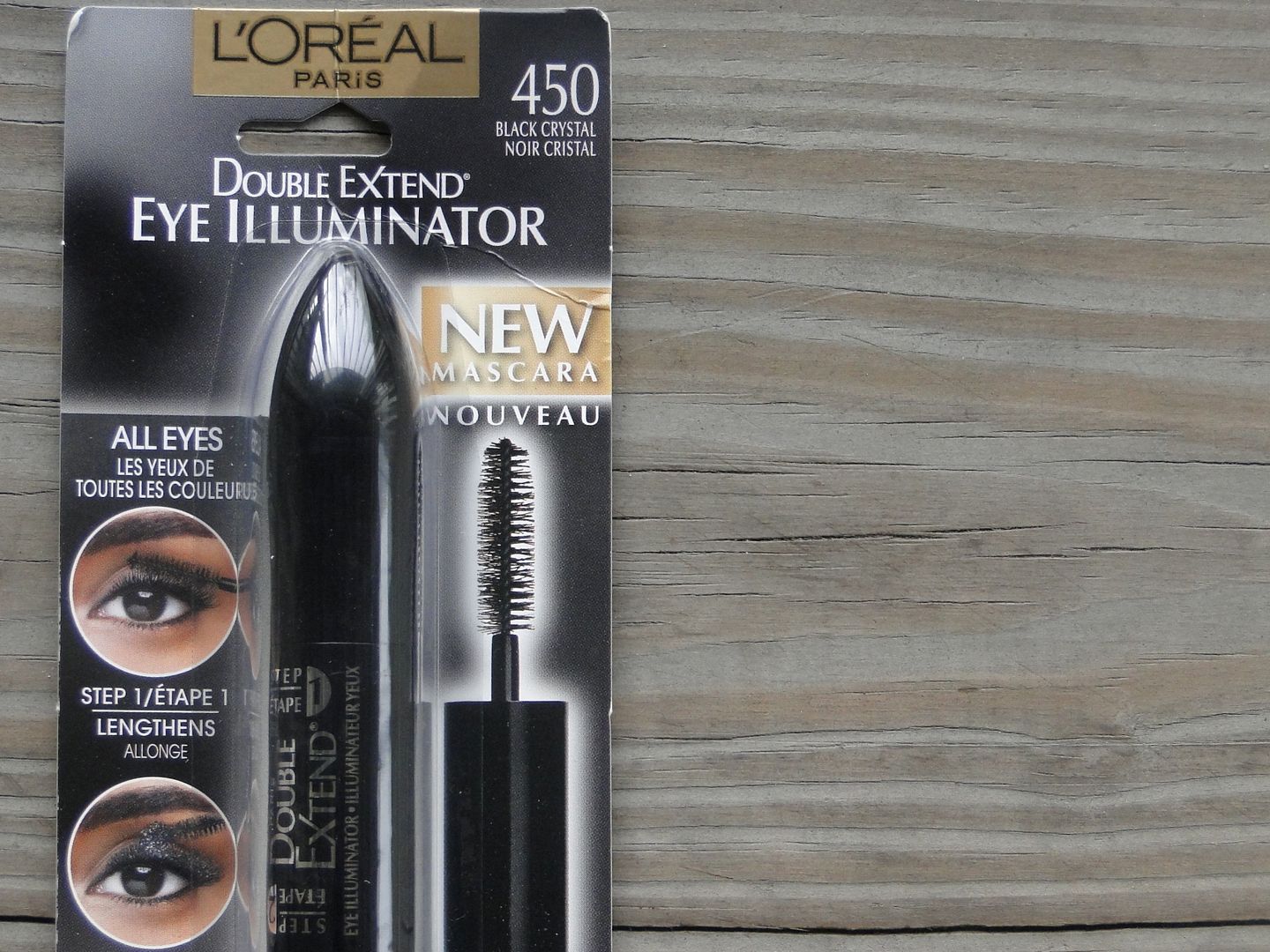 Price: $10.99
Packaging (brush wand): 3 out of 5
Overall: 3 out of 5
What It Claims: Per the packaging.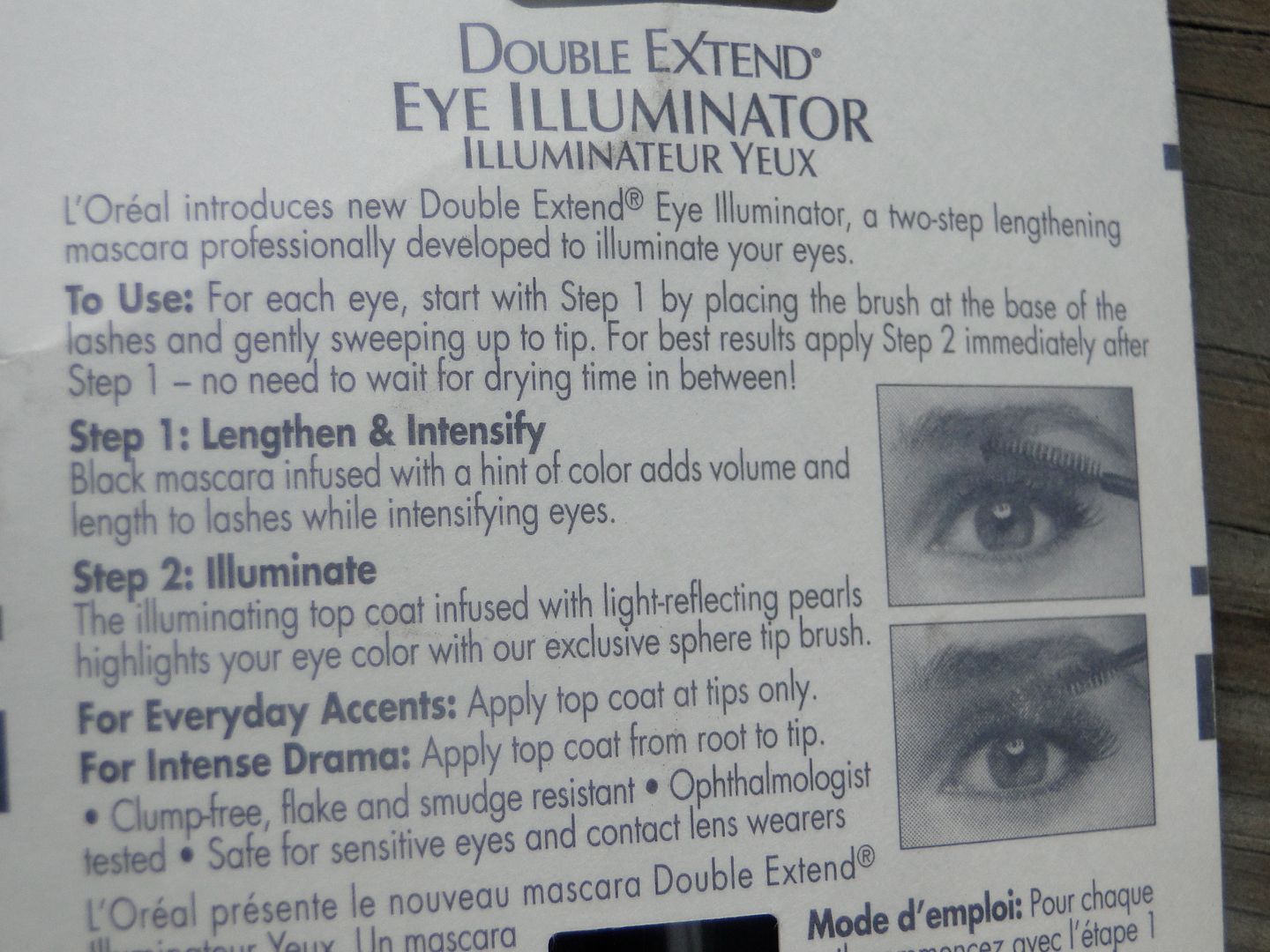 The Truth: I really don't like these little glitter specs in "illuminating" mascaras. Pfft.
What I Loved About It: It does a pretty good job at lengthening.
What I Didn't Like: Those glittery specs that ended up falling in my eyes. Oww!!
Overall: Oh gosh, I have just about had enough of these dual-wand mascaras. It' starting to become a wee bit annoying at this point. Especially from L'Oreal since it seems like they have done several in the past year or so. But alas, here we go…
The primary wand is okay.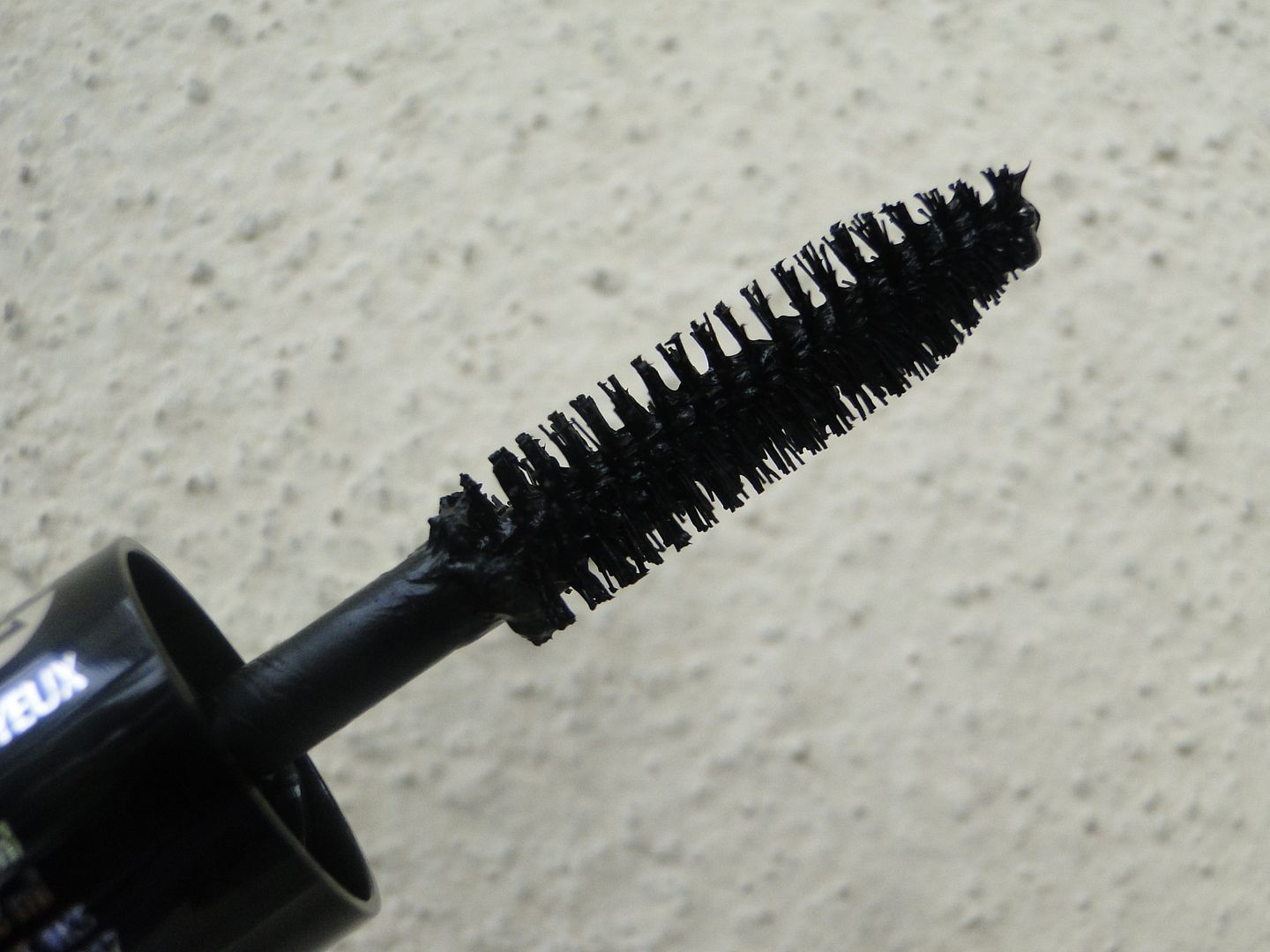 Remember, it's a lengthening mascara so we're not looking for volume. But with two coats, I only got a little bit of length. The spherical part of this wand can be used to apply the illuminating mascara from root to tip or just the tip of your lashes  to the tips.
I really wanted to see how much bling bling was in this mascara and uh…wow.
It's intense. And not in a good way. The crazy thing is…I didn't see much of a difference in my lashes when I used this wand. But what I did notice was glittery specs reflecting on my lashes. My eyes stayed irritated due to those specs constantly falling in my eyes. And maybe it's just me. I've always had a problem with these kind of mascaras. Aside from them just not working for me, they irritate my eyes somethin' serious.
Bare Lashes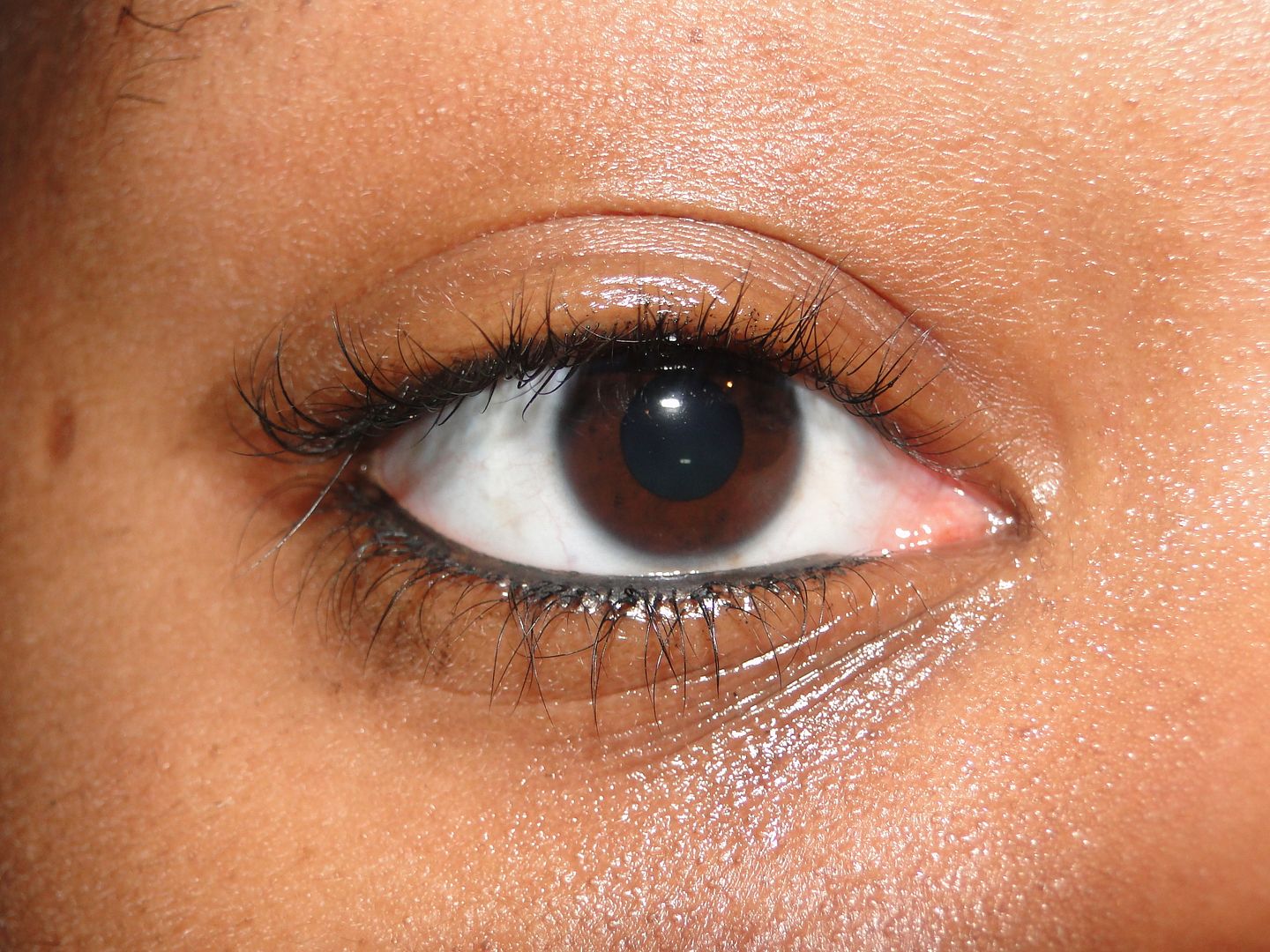 Lashes with 2 Coats of mascaras
Lashes with 1 Coat of Illuminating mascara
Can you see any illumination? I can't. And to make matters worse, the mascara flakes throughout the day. Granted, the length is there with initial application but it flaked away and virtually disappeared by the end of the day.
Would I recommend it?: I always think it's just me when it comes to the irritation that these "illuminating" mascaras bring. And for that reason, I'd recommend it to others. But strictly for the need of wanting to try a new mascara. That whole illuminating thing doesn't really exist. Sorry barbies.
Whatcha think? Have you tried this mascara yet?