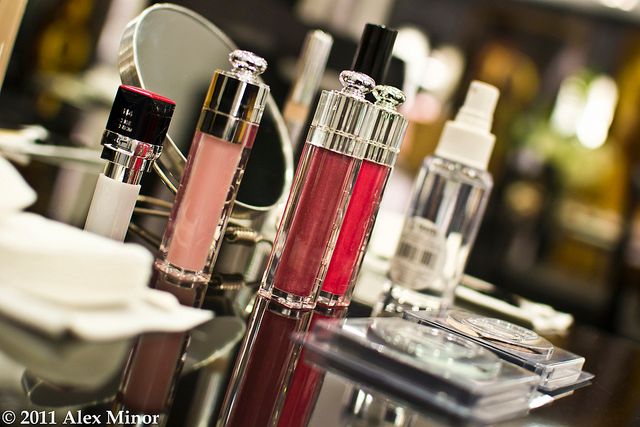 Okay, seriously….I had the BEST time at the Lucky Dior party. The BEST time. Even better are the pictures that captured that event. Having a guy that understands your level of geekiness is one thing. But having one that also takes a day off from work to help you take beautiful pictures is something else. We are two peas in and pod who have an enormous passion for photography. I think I'll keep him. 😎
Ahhh, but enough of the mushy stuff. Let's jump right on it and talk about the awesomeness that was this party. It's not everyday that I get the opportunity to host or even attend events like this in Florida. As a beauty blogger, I am forever struggling to find beauty events. The venues exist. The interest is there but alas…Central and South Florida are not big jumping grounds for the beauty industry. Although, I think they should be. When Lucky Mag approached me the opportunity to host a Dior Pretty Party, I quickly obliged. Because, um…who doesn't love Dior?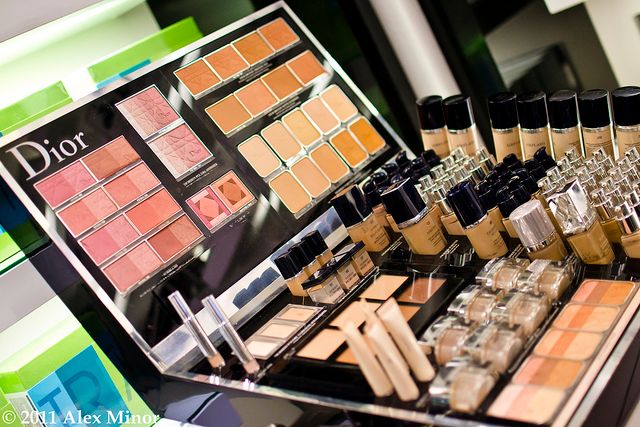 I mean, hellooo…..
Lucky Mag said that I could invite 10 of my girlfriends. I have a lot of friends and family members in Miami but most aren't obsessively in love with beauty the way I am. But I know who is. Beauty and fashion bloggers! I scrolled through my e-rolodex and contacted a few who I knew would appreciate and really enjoy an event like this. I reached out to them and got several resounding "YES!! I'll come." responses.
The day of the event arrived and I scurried over to the Dior counter in Bloomingdale's at Aventura Mall. The makeup artists greeted me with lots of hugs and handshakes. They took me over to a nice little section of the store that was sectioned off us for us beauty gals. The Guy and I took took lots of pics and munched on some delicious cupcakes.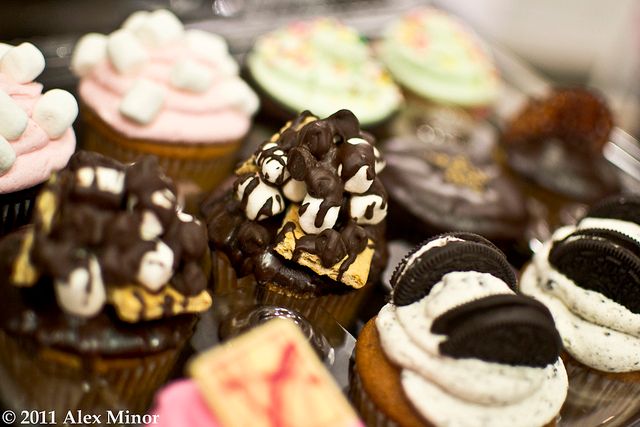 And uh…delicious is a total understatement. They were slammin'! Guests slowly started trinkling in and I greeted everyone with hugs. You know because this is the South…. We believe in huggin' folx. 😎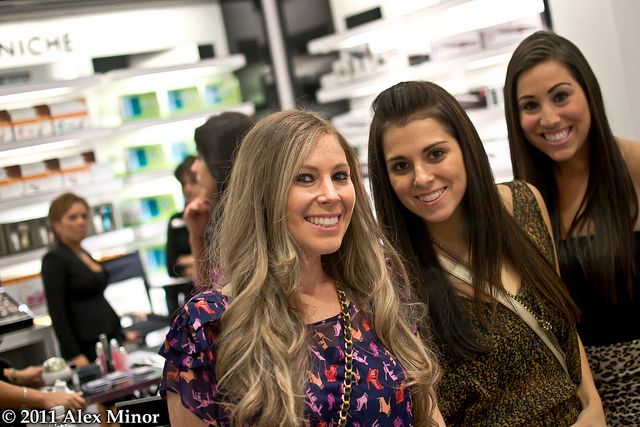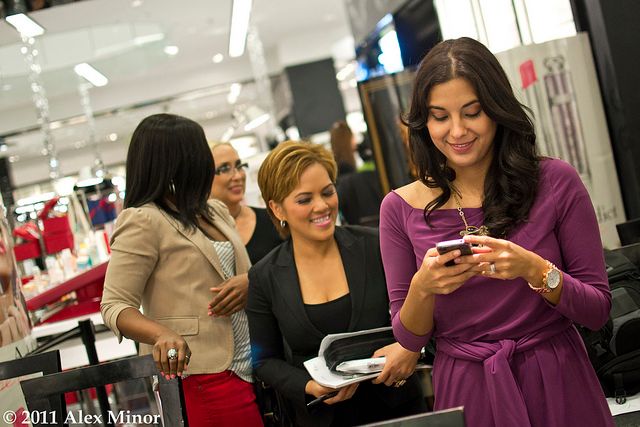 Tweets under the hashtag #LuckyDior went a flyin' and everyone floated around meeting each other. Within minutes we were all giggling like we'd been girlfriends for years. Then our guide Sheba took the stand.
Aside from being my new beauty BFF, Sheba Vignale is Dior's National Skincare Specialist. She travels internationally hosting and teaching events like this one. She was so so helpful, humorous and her energy radiated throughout the space. While Sheba talked to us about Dior Cosmetics' Top 10 Products, makeup artists passed around the products and let us play in them.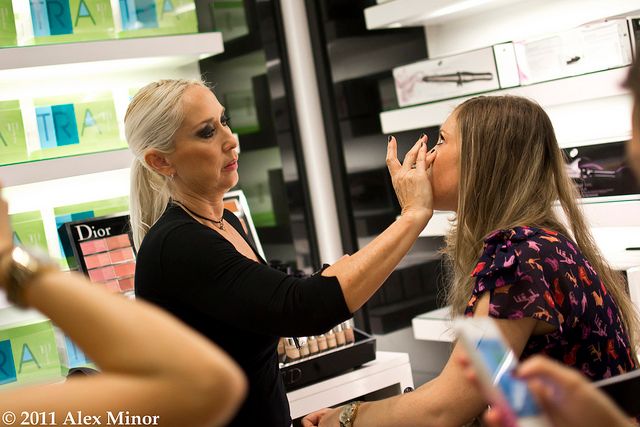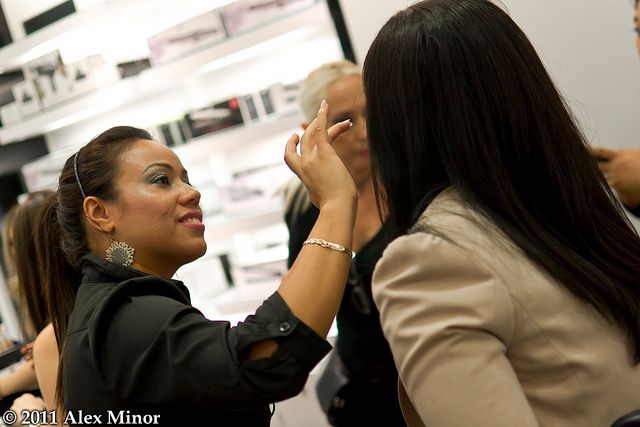 Some of us got our faces done and others of us did our own faces. I even convinced my college friend Iris to try some red lipstick.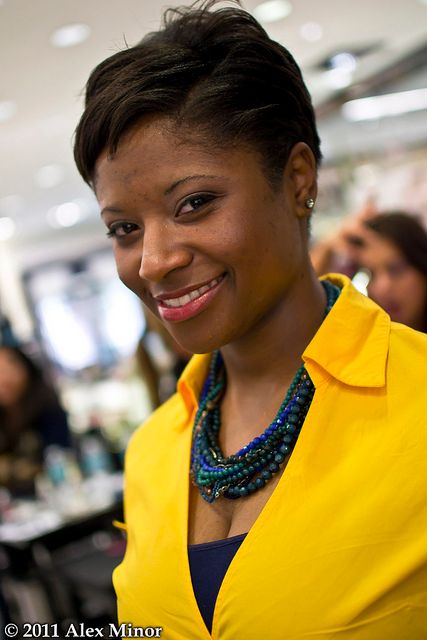 Sheba did my face!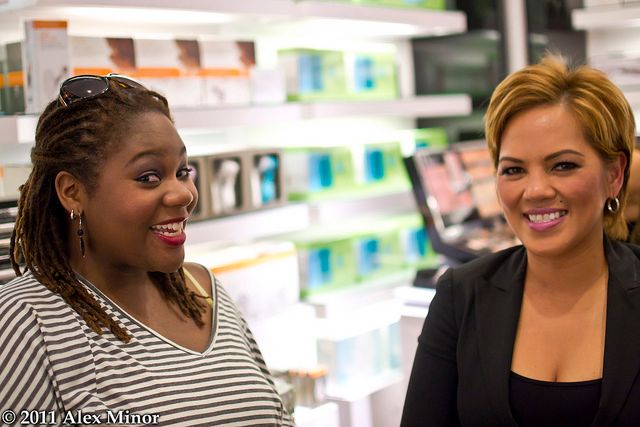 And how she made my brows look halfway decent with that eyebrow pencil is beyond me. With beauty playtime coming to an end, Sheba announced that 10 gals would receive giftcards to be spent at the Dior counter. BUT only to those who answered the beauty trivia questions correctly. Considering there were 12 of us total (I got my own giftcard. Woot!), just about everyone got a card and we headed over to the Dior counter to buy up some goodies. And we posed for pics too.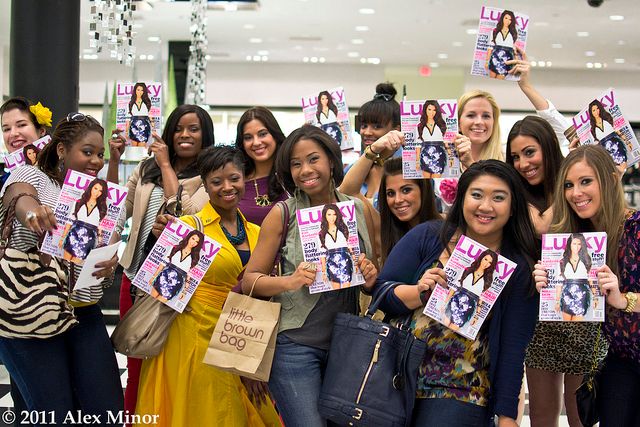 Ohmigoodness, we had soooo much fun. I am wishing on a star that I get the opportunity to host and attend more events like this in Florida. It's a rarity yo.
Special Thanks:
-Lucky Mag — Thank you so soooooo much!
-Bloomingdale's in Aventura Mall
-The Dior counter and their wonderful makeup artists
Lots of hugs and love to the party guests!
–Ria Michelle
–Dee
–Erika
-Schevashea of Curves and Confidence
-Lourdes of No BS Just Beauty
-Ashley of A Sassy Woman
-Marissa of Makeup and Manicures
-Carmen of Viva Fashion Blog
…and Iris, Andrea and Amanda who we hope will start blogs soon