One of a travelin' beauty's best friends is makeup wipes. Words can not express how much I love these things, y'all. They are just SO practical. They take up very little space and are an all-in-one when it comes to makeup removing and cleansing the skin. Take Lumene's Sensitive Touch Cleansing Wipes.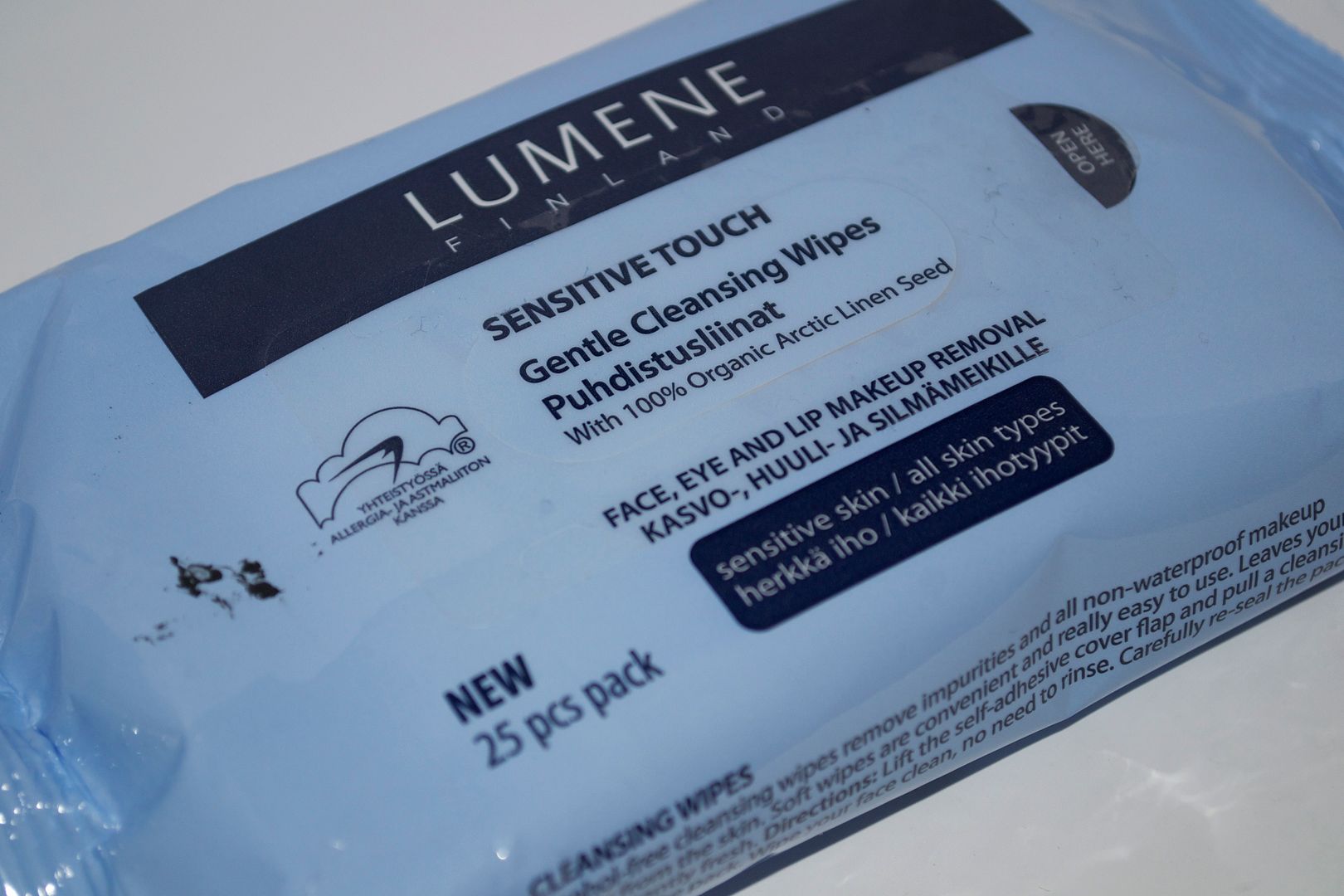 I have been in LOVE with these and they've been coming in handy on my road trips.
Have you heard of Lumene before? This Finland brand can be found at Sears, CVS and Giant Eagle. I am still taking baby steps with playing around with some of the products, but the wipes have stolen my heart. For $2.99 you can get a pack of 25 wipes that remove makeup easily and thoroughly. And by easily, I mean these wipes can remove waterproof mascara. And y'all know that is never an easy task.
A clean wipe before…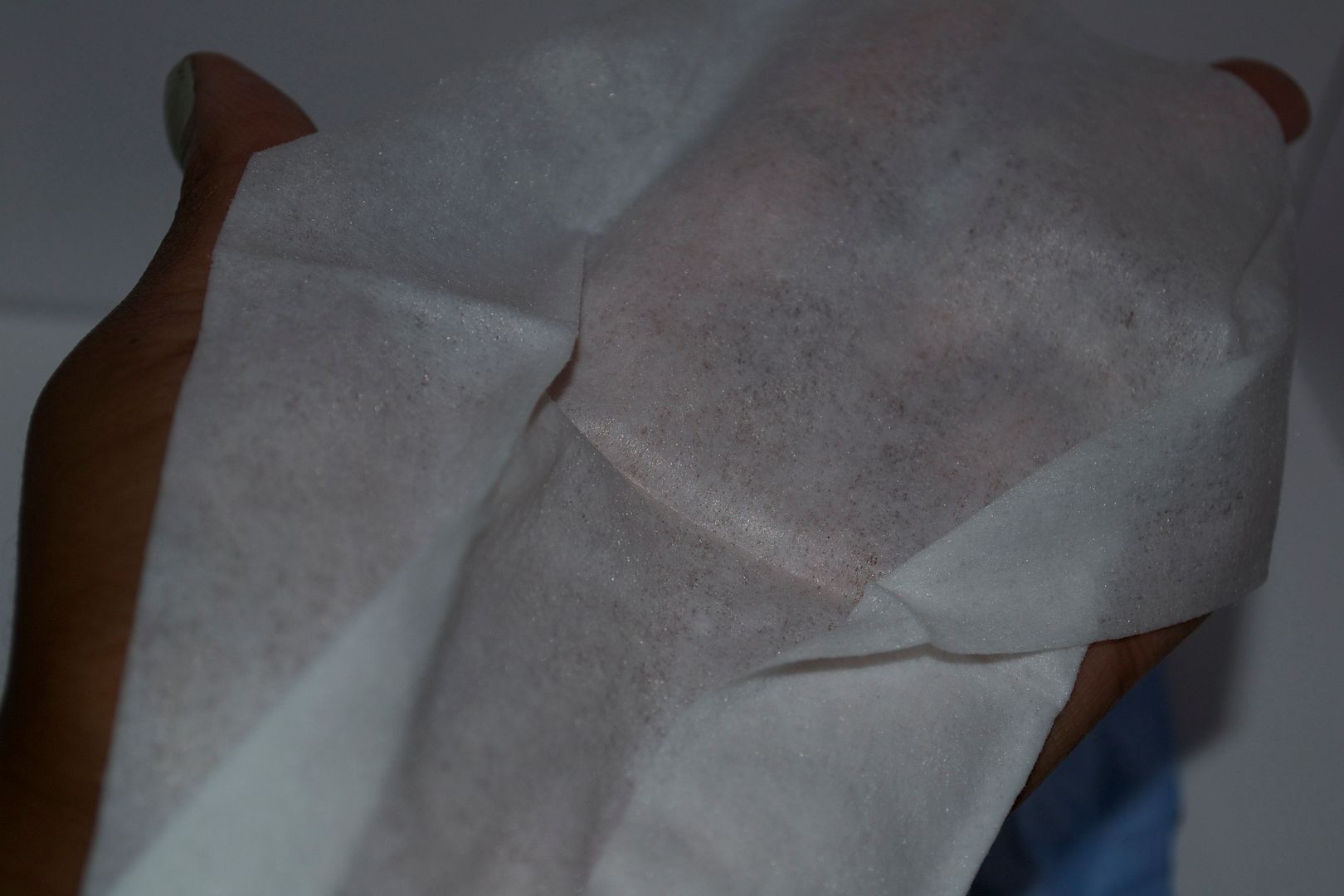 Mascara and liner GONE!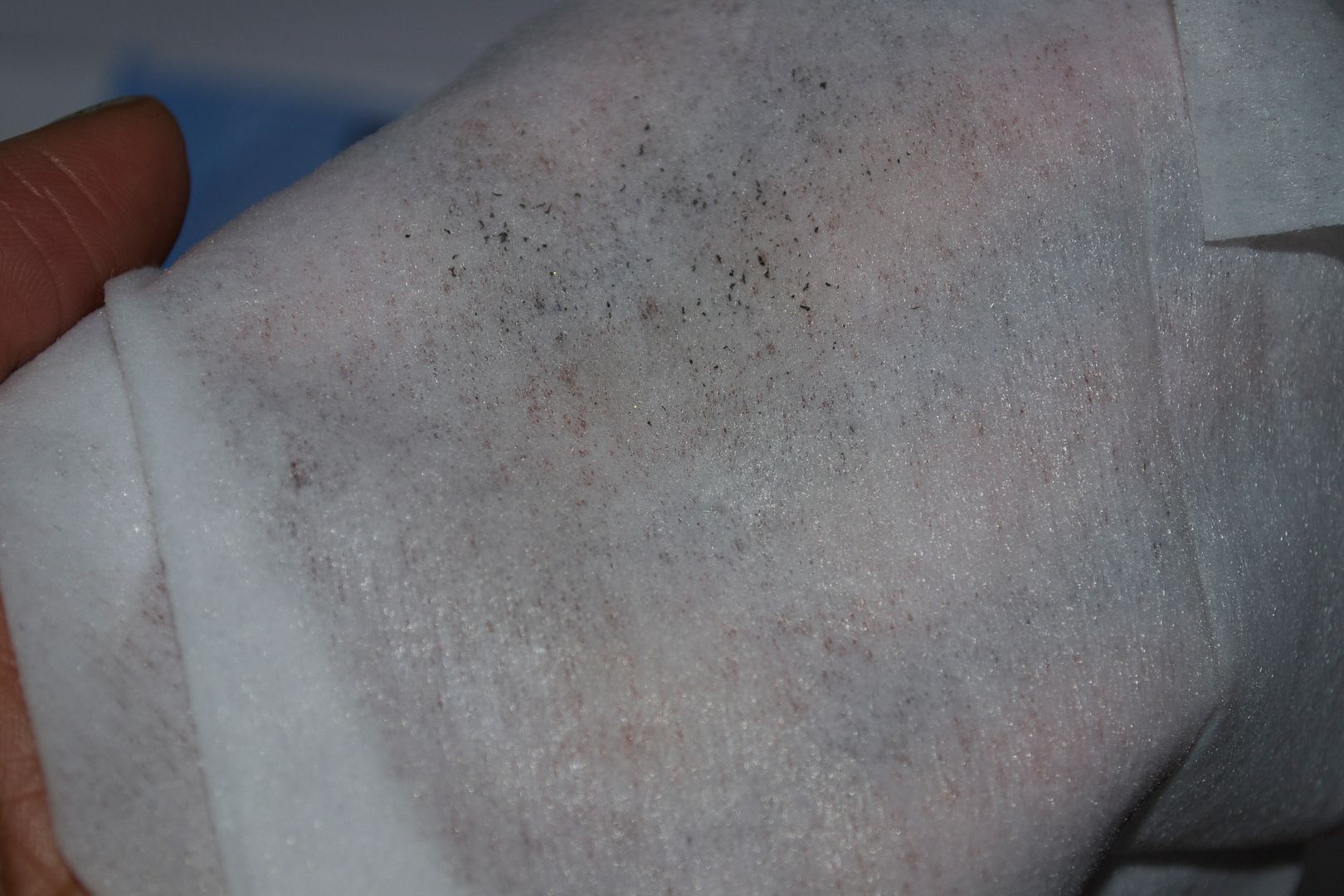 I'm also lovin' how these wipes are alcohol-free and gentle enough for sensitive skin. Granted I'm super spoiled by my own cleansers, but it's cool to know that if I'm too lazy to use 'em, I can swipe this across my face and KNOW that it'll remove everything.
Plus you can't beat the price. $2.99 isn't at all a bad deal. Have you seen Lumene products around? Whatcha think?