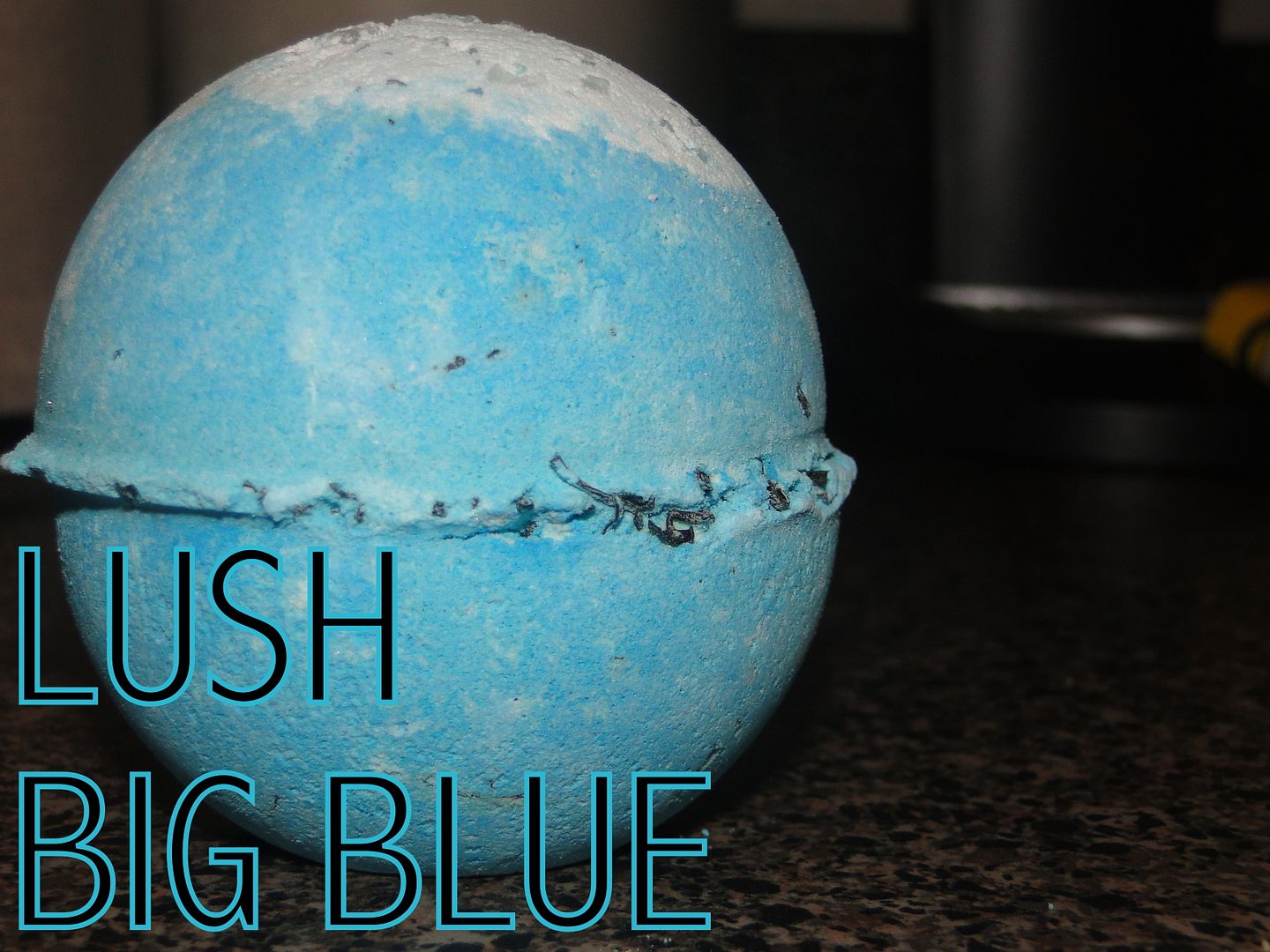 I think this bath bomb is total winner. LUSH.com says this baby contains lemon, sea salt and lavender. I wasn't in love with Big Blue at first smell. But when I heard that it would turn my tub a beautiful hue of blue, I snagged it up with the quickness.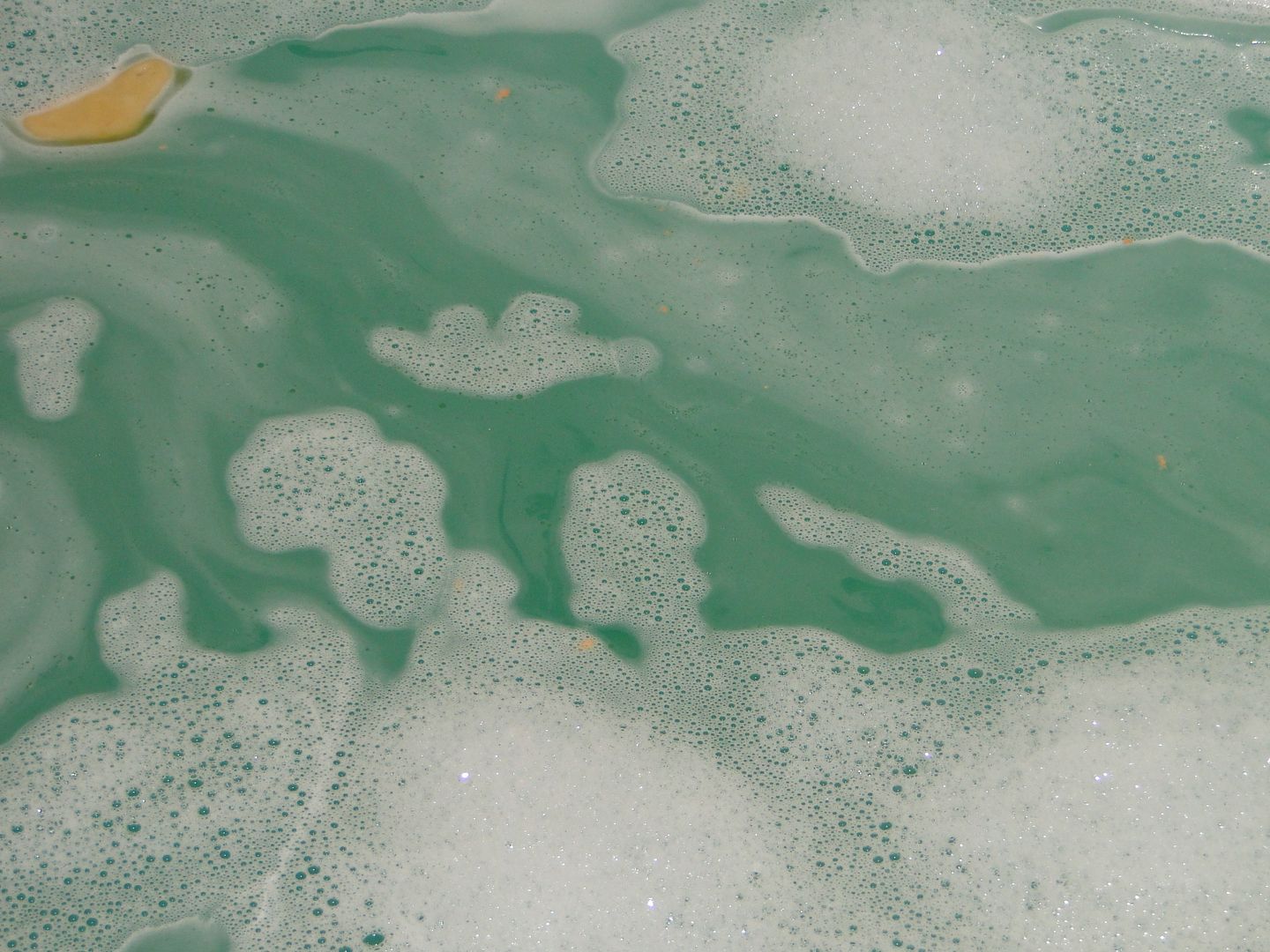 How gorgeous is that? I threw in a bubble bar and bath melt (those reviews coming soon) so the water was a little more on the green side. Love love looooove everything about this bath bomb. Except the little surprise in the water.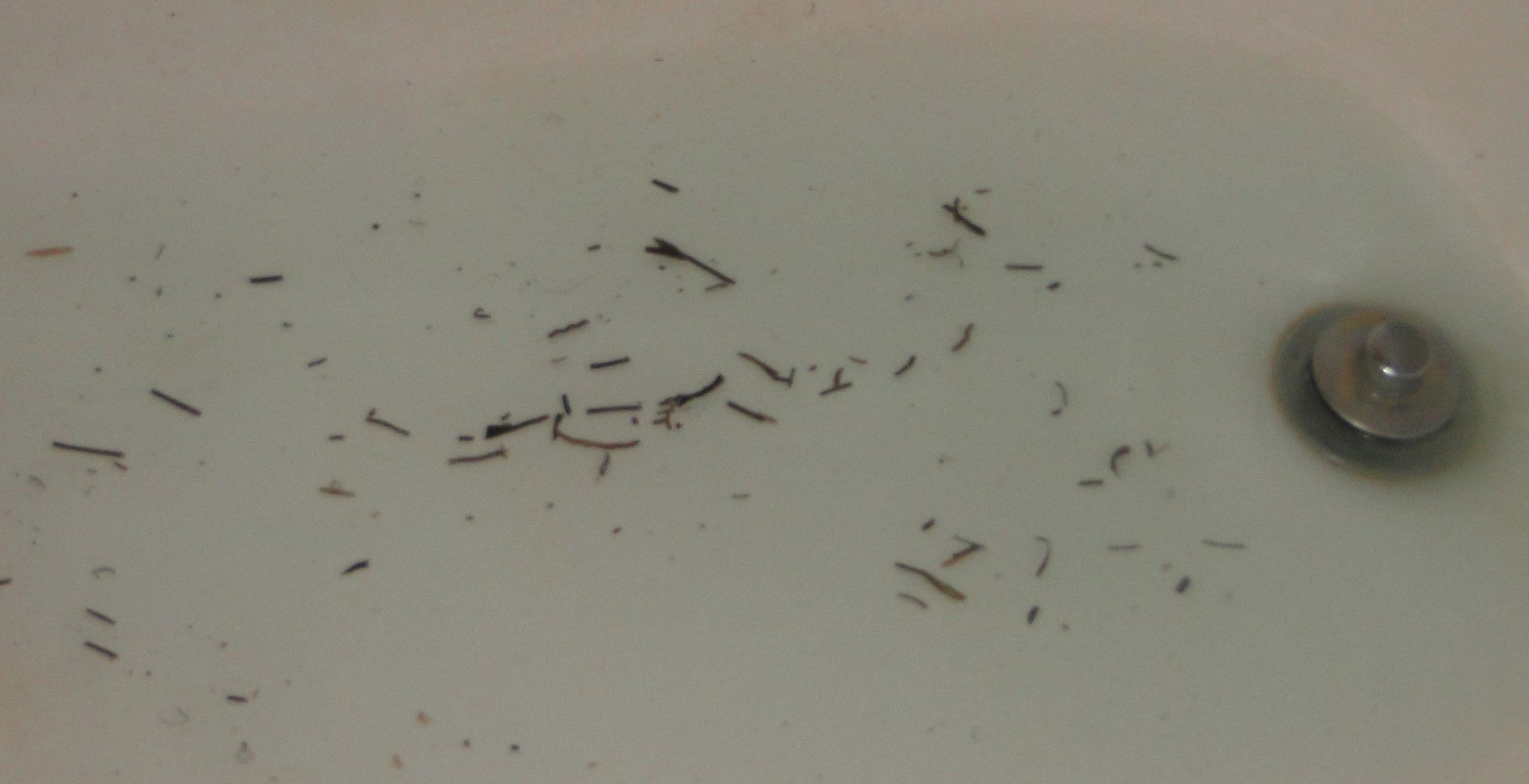 Yep, that's REAL seaweed. I'm not a fan of it at the beach so it definitely didn't make me happy in the tub. But I see where you're trying to give us the FULL experience, LUSH. And for that…I love you.
Get more deets about this bath bomb here.