Now y'all know how much I LOVE LUSH's bath  bombs. But I've never introduced the bars. It took several visits to LUSH for me to even notice them. While I tried  Sunnyside bubble bar first (ah-mazing!), I think that The Comforter is slowly but surely becoming my favorite bubble bar…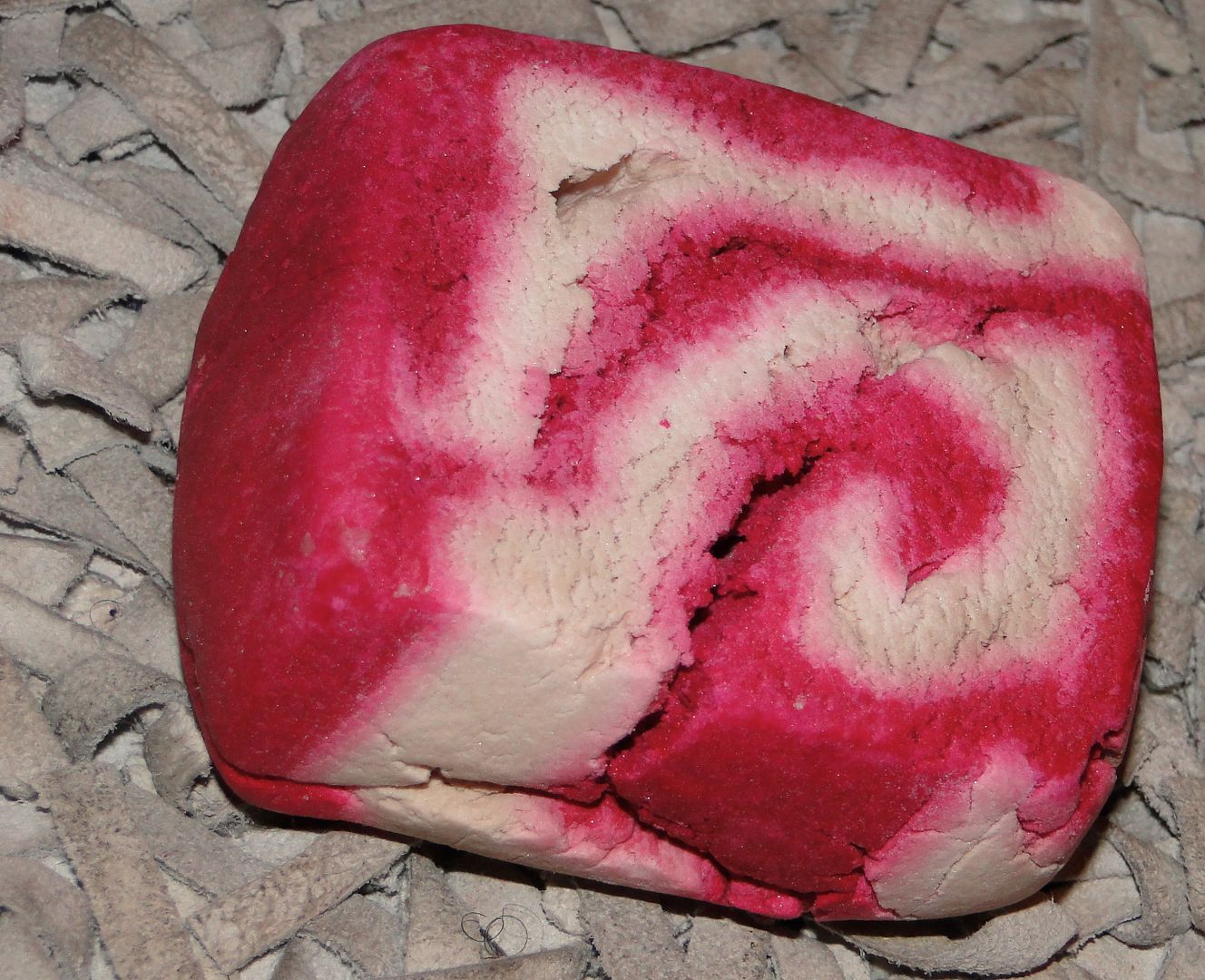 And here's why…
When I heard the word "bubble bar", I scoffed. No really, I did. I was all…"Who needs bubbles?" After a 30-second convincing convo from my favorite LUSH Florida Mall employee, I purchased it. And am GLAD I did.
Bubble bars not only give you mounds and mounds of bubbles but they can also change the color of the water as well as leave the water wonderfully smooth. The Comforter is a fruity bubble bar with blackcurrant and goes perfectly with the Dragon's Egg bath bomb. Because this bar is so huge, you're better off breaking off a piece.
Crumble it over running water and…
…yessssss giiiiirl. It's such a treat. The Comforter goes for $9.95 but can you really put a price on…comfort? I think not, darlings. Head on over to the LUSH website for additional information about this kid.
Any bubble bar fans in the house?