As if I needed another reason to love LUSH, they've recently debuted a unisex line. They call the collection a 'no-nonsense fragrance that hits you with intensely crisp spearmint, thyme and tarragon, and the subtle smell of calm seas'. Hmm, products that both guys and calls can use? I figured the best way to review this was to get the opinion of The Guy. The Guy is my boyfriend of almost a year that I never talk about online because I'm private like that. But who better to test drive these products with me than my right-hand man?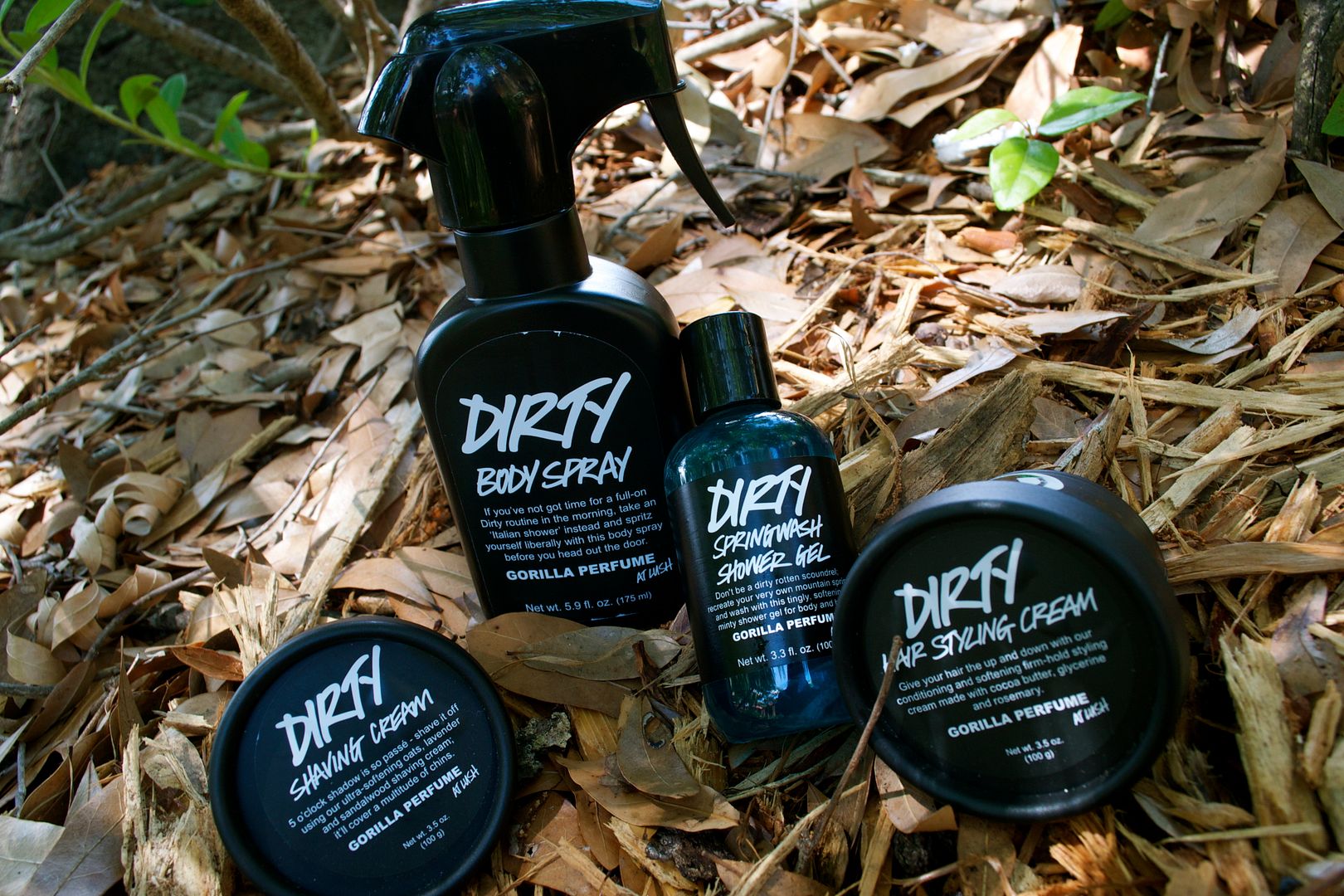 Brace yourself for this ride, kids. Me + The Guy =craziness.
First up…
Dirty Spring Wash Shower Gel
($9.95 for 3.3oz, $17.95 for 8.4oz, $26.95 for 16.9oz)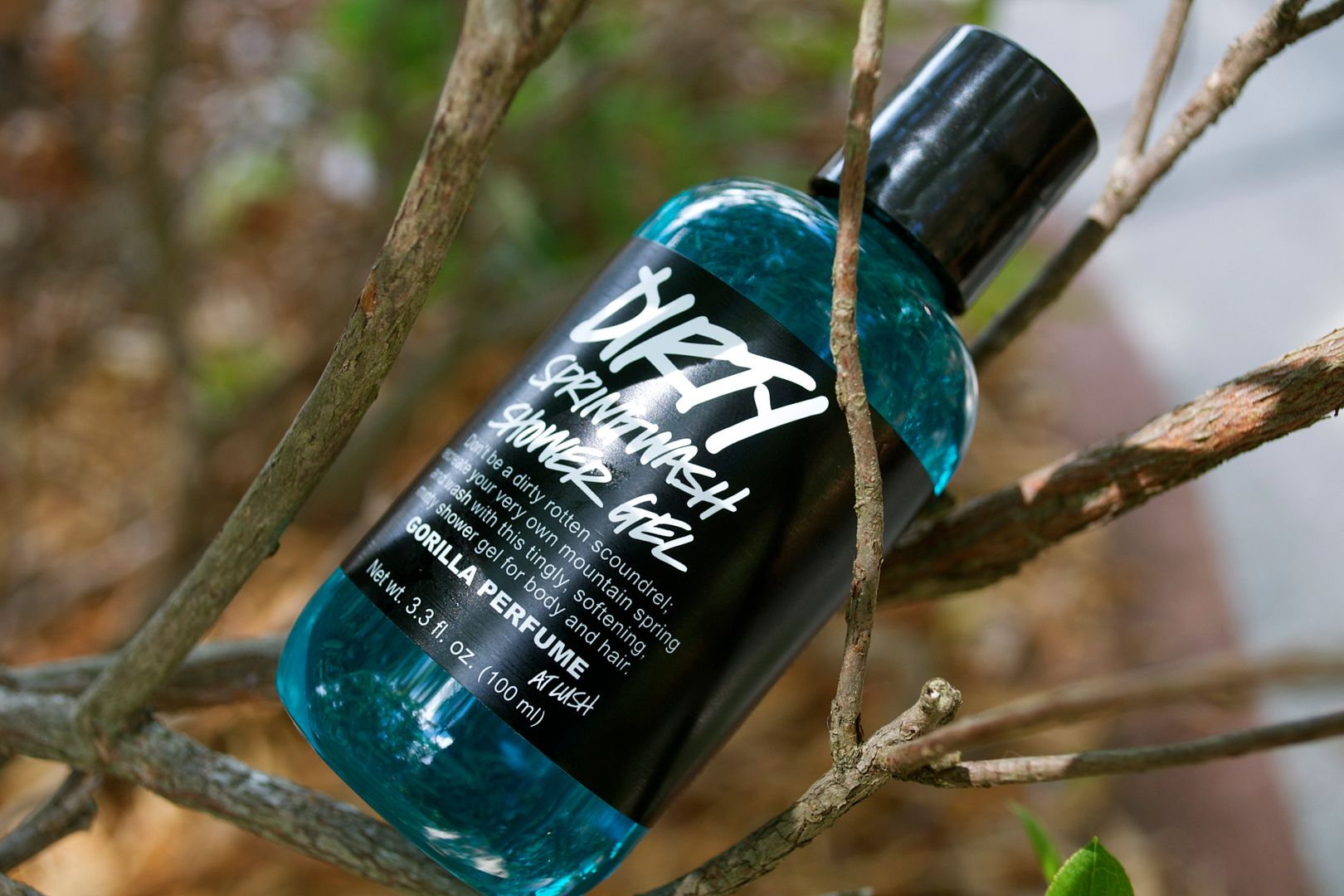 B: I'm lovin' the color. And the smell is okay. Although it does smell a little more masculine than I'd like. Good for a fella but not for me.
The Guy: Ocean flavored suds. You definitely get a fresh clean feel from this one. I likee that it makes me feel fresh and clean. The consistency isn't as thick as I expected but the smell makes up for it. Despite what B says, I wouldn't mind if she walked by smelling like Daytona Beach.
Dirty Shaving Cream ($12.95)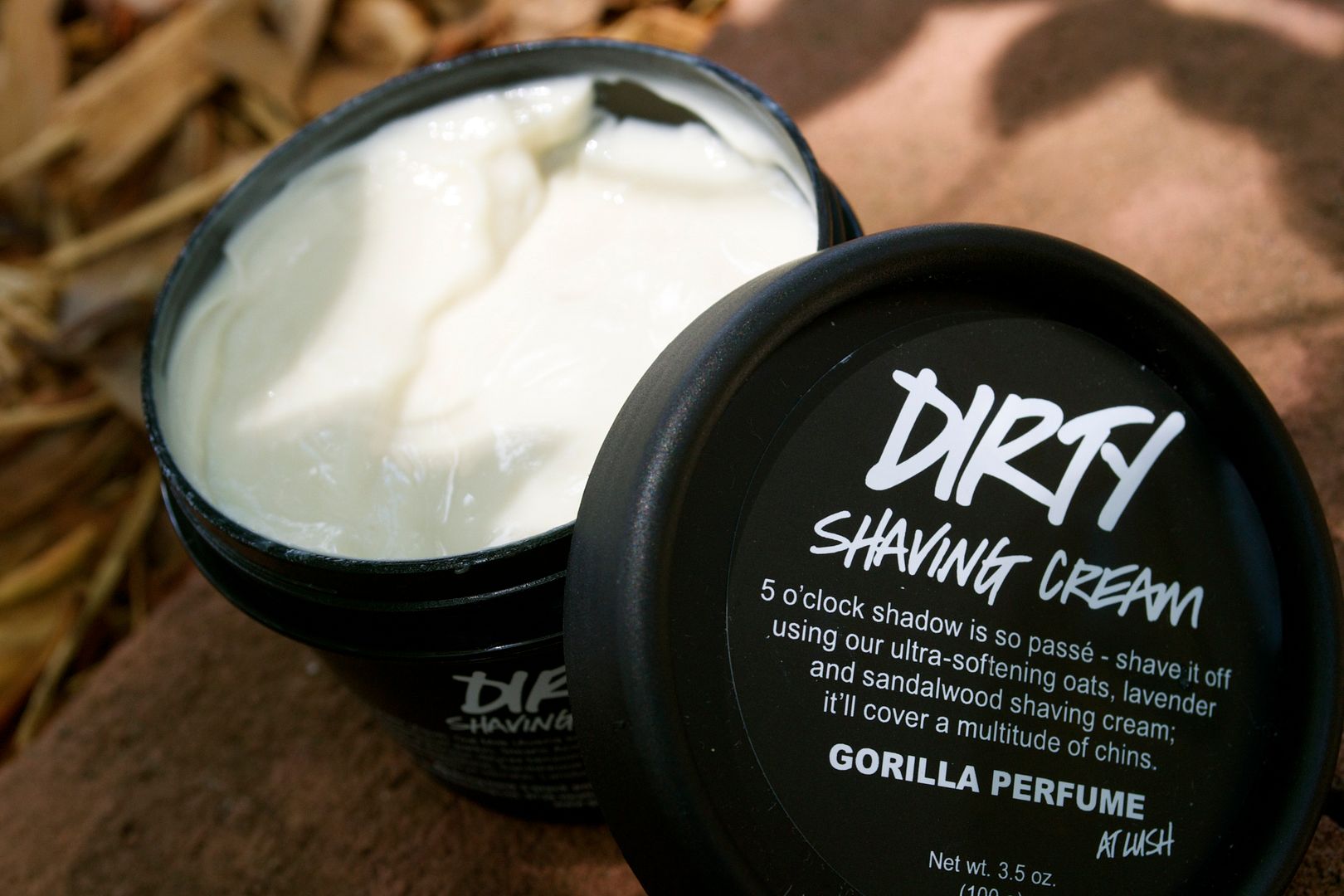 B: I'm not the kind of girl that HAS to use a shaving product. I can use shampoos and body washes as a shaving agent. That said, using a shaving cream with a lotion-like feel was interesting. It didn't foam up and took some getting used to. But it did the job. This was the one product from the line that didn't smell AS masculine.
The Guy: This was kind of weird for me. I'm a member of the Bald Head Brotherhood and tried this during the weekly cleanup. I don't mind the smell at all, but the texture is more like a shaving lotion. It works, but doesn't foam up and get thick like your traditional shaving cream. My nick and scratch paranoia was on 10.
Dirty Hair Gel ($12.95)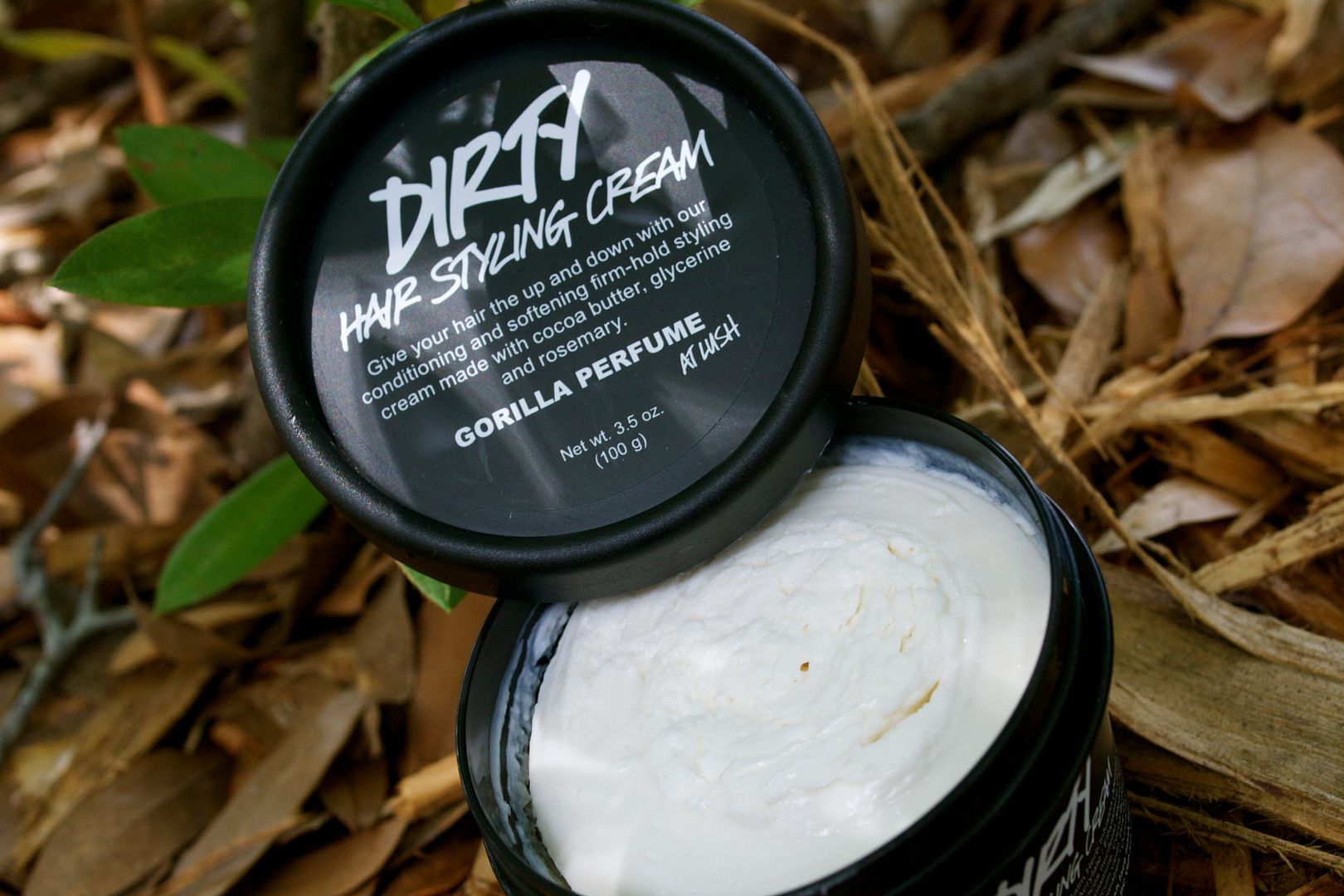 B: I can't use creamy products on my hair so I didn't give this one a go. Maybe The Guy in all of his bald headed glory can get some use out of it. Hehe!
The Guy: HAHAHAHAHAHA… next.
Dirty Body Spray ($19.95)
B: This definitely has more of a masculine fragrance. And it's actually a little too strong for my liking. Oh…and it makes me sneeze when The Guy wears it.
The Guy: I admit it… I got a little happy with the sprayer. That being said, this is a little on the strong side. Doesn't really seem like anything I've ever smelled on a woman, but it'll work just fine for the fellas. And guys? I recommend a two spritz limit.
_____
B's Final Thoughts: I loved the idea behind this collection. Super creative! I do, however, think the fragrance will be more appealing to guys more so than girls. The only exception may be the shaving cream. This will make an awesome gift for your Pops for Father's Day.
The Guy's Final Thoughts: This seems like a decent collection. Covers the basics and shows the folks at LUSH are thinking outside the box. I dig the smell and I'd definitely use the body wash and body spray again. Shaving cream? Not so much.
That's that! Think you or you favorite guy will give this collection a whirl?