Not that I actually tasted this thing. That would be bad. VERY bad. Watching this bath bomb spin around in the tub reminded me of orange sherbet. My Grandma in Miami and I would eat that ALL the time.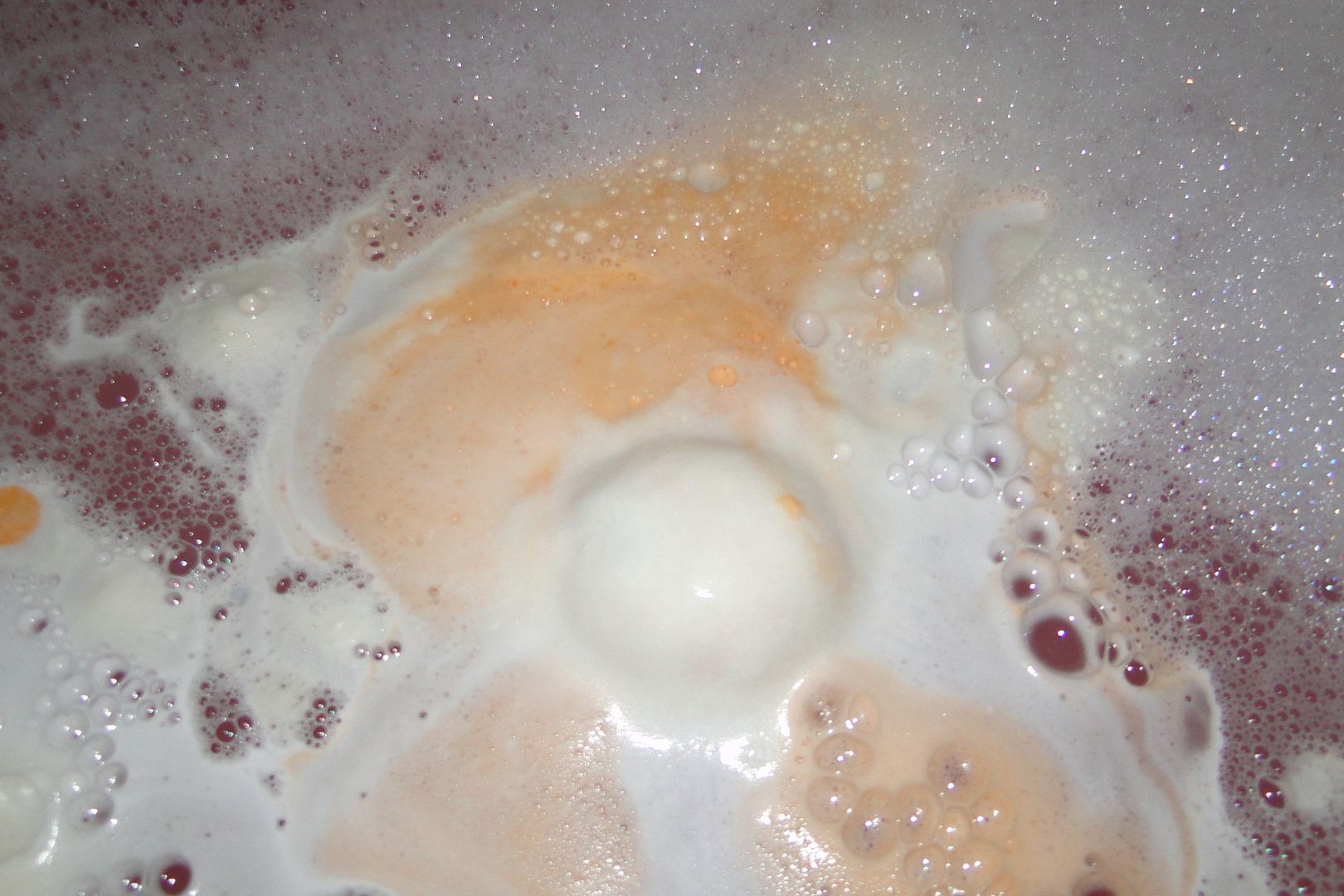 Doesn't that look cool?
Dragon's Egg is a citrus-y bath bomb with notes of lemon and bergamot. It smells divine but what it DOES is even better. After spinning and twirling and going from color to color, it oozes beautiful gold glitter everywhere.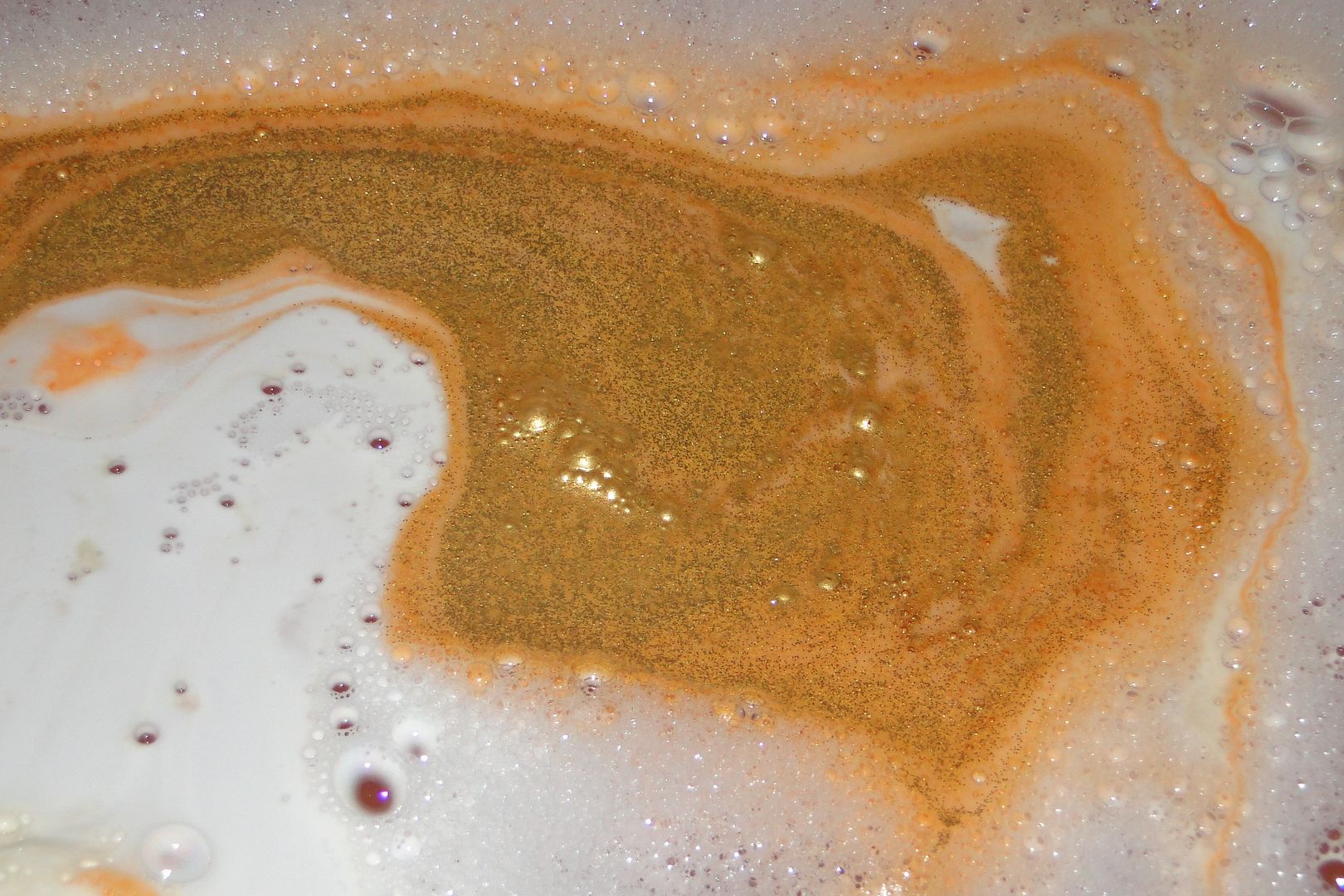 It was small enough to where it didn't irritate my skin but left me in a beautiful tub of orange water. I loved this one. It may be AS good as my Twilight bath bomb.
Have you tried Dragon's Egg bath bomb yet?