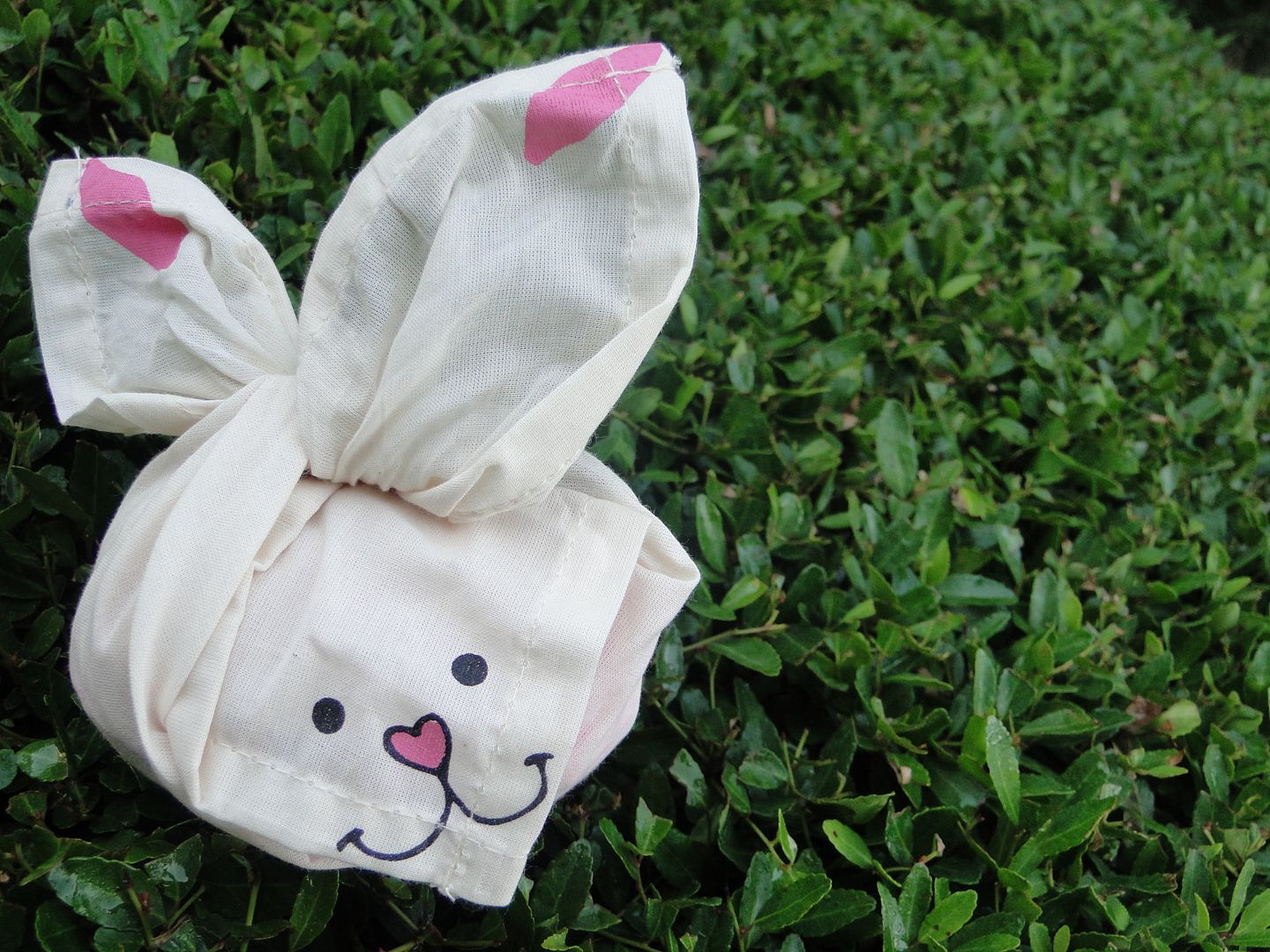 Ohmigoodness, how cute is that bunny rabbit? I mean, honestly, LUSH. The cute factor on that kid is just through the roof. You gotta see what's inside though. Brace yourself. You're probably going to want one or two. Or 10.
Hop hop!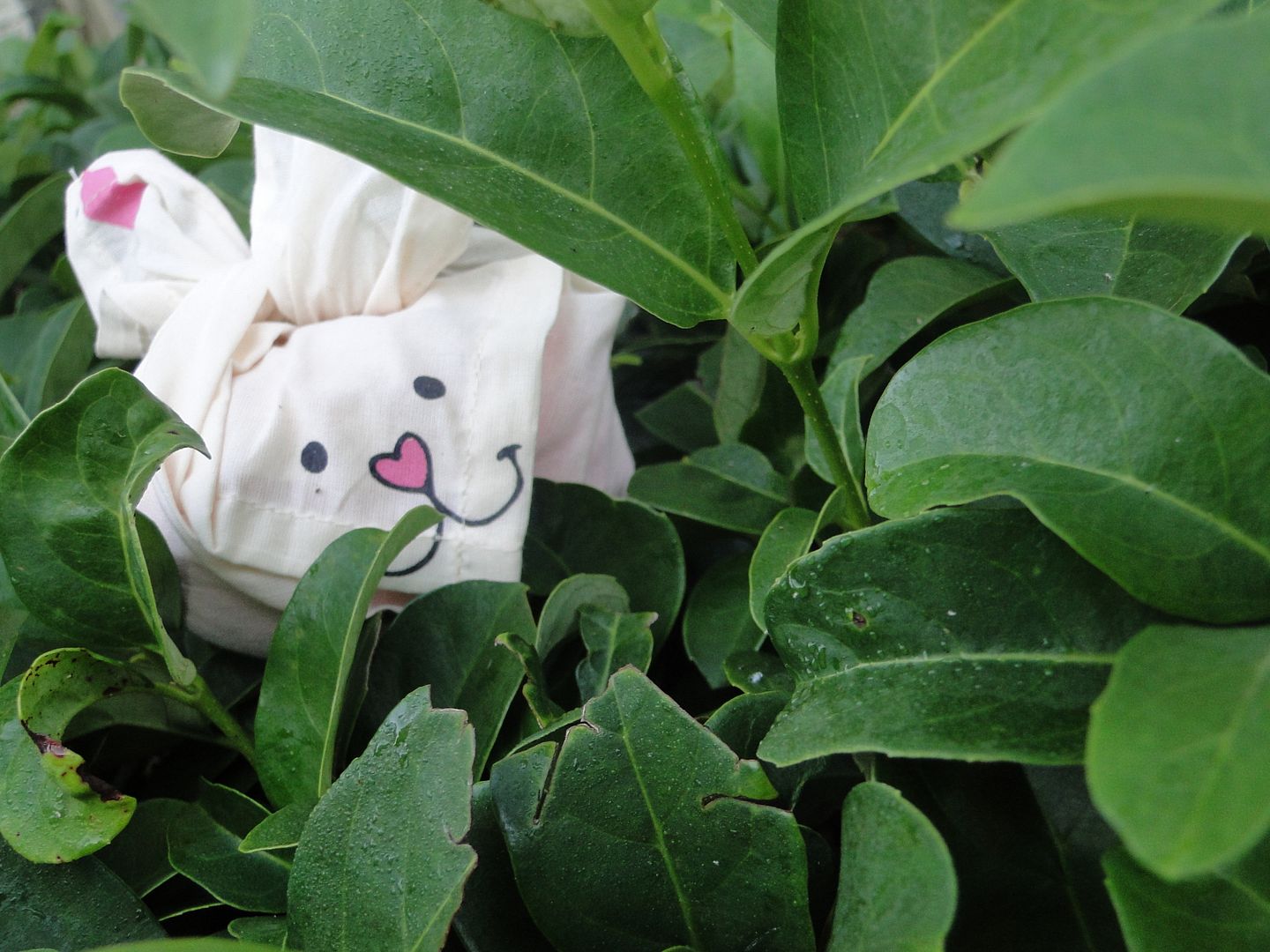 He just won't stay still, will he?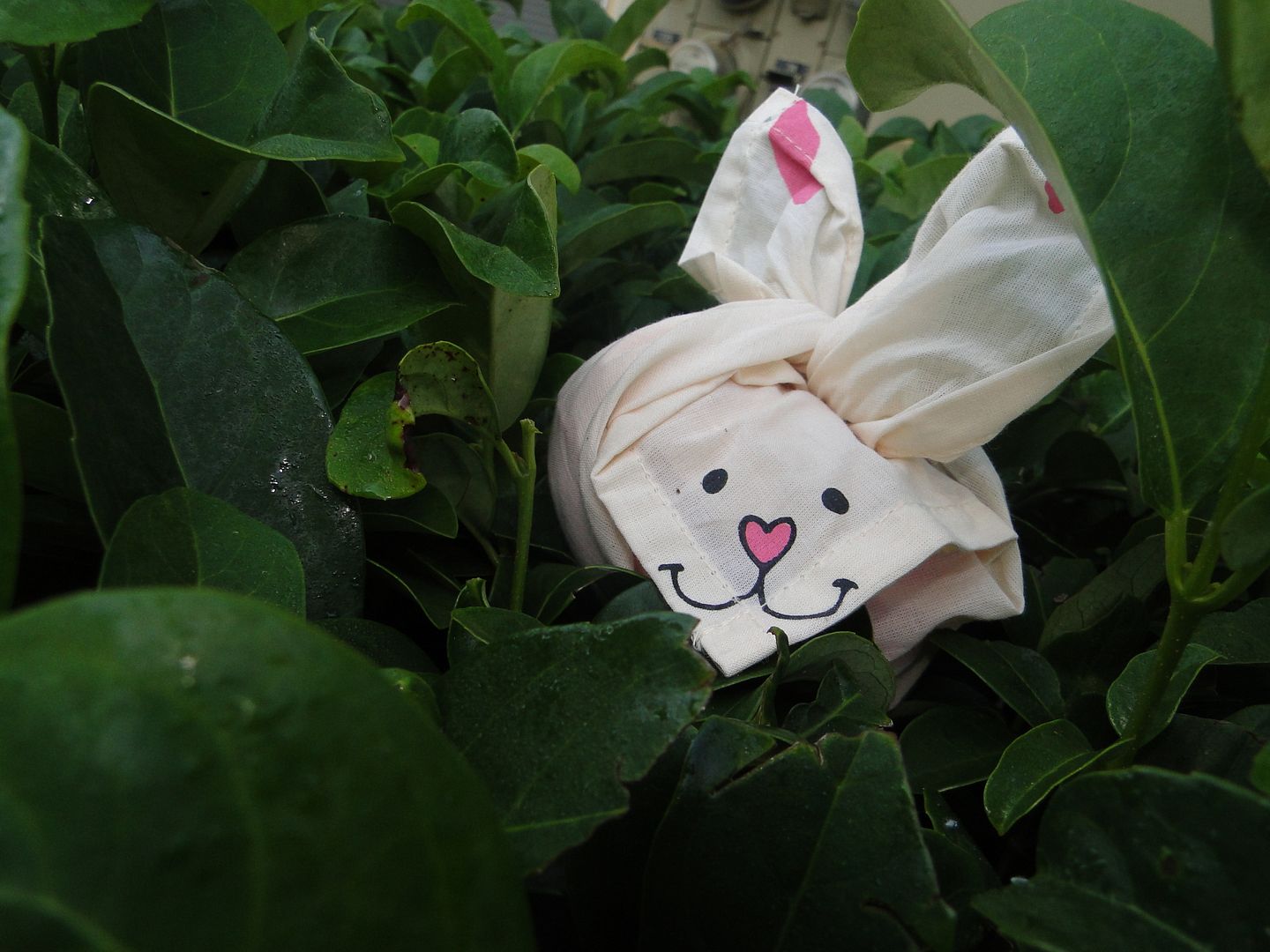 After finally getting ahold of him, I managed to unwrap him a bit and look what I found inside.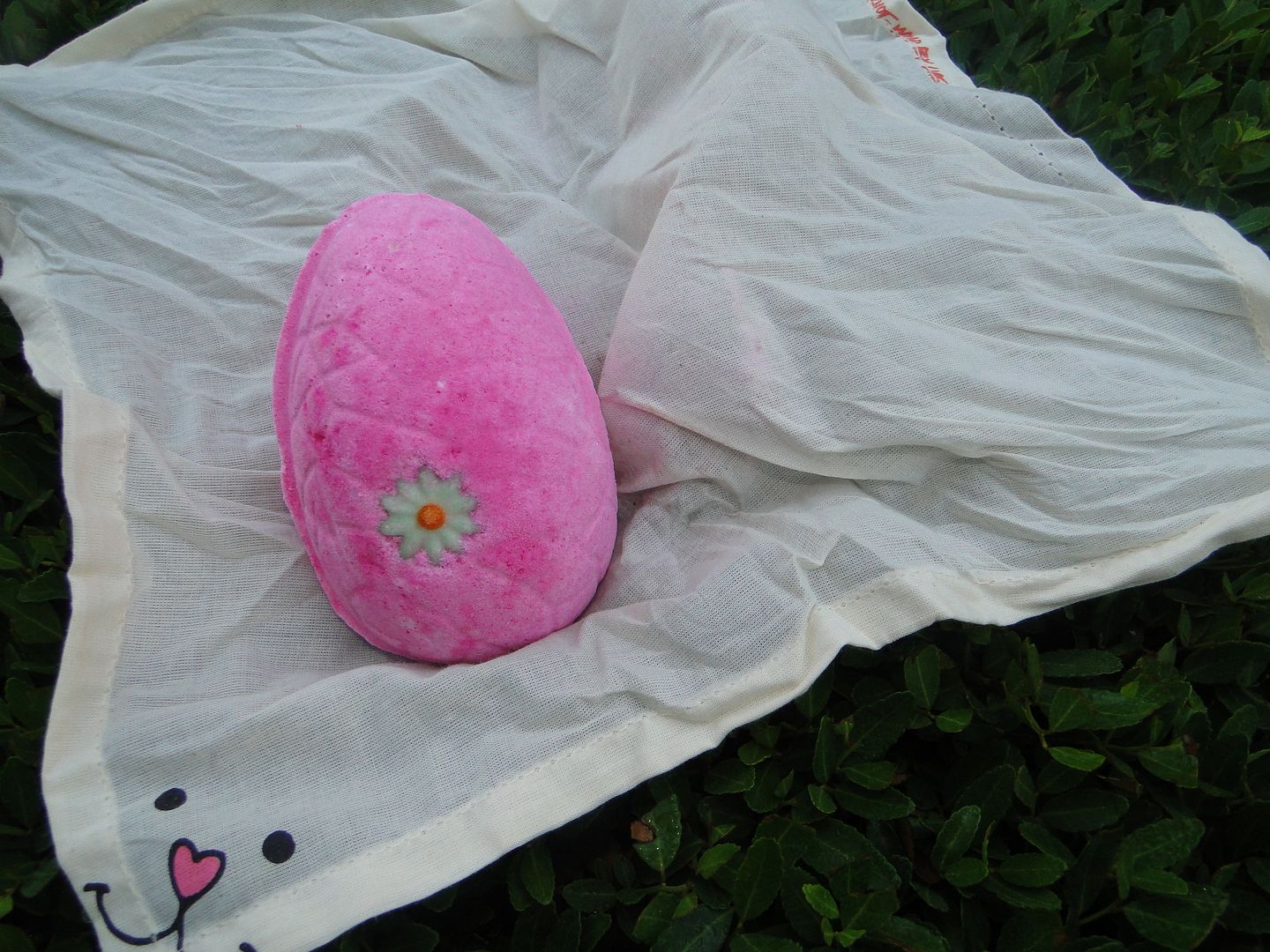 Is that what I think it is? A bath bomb?!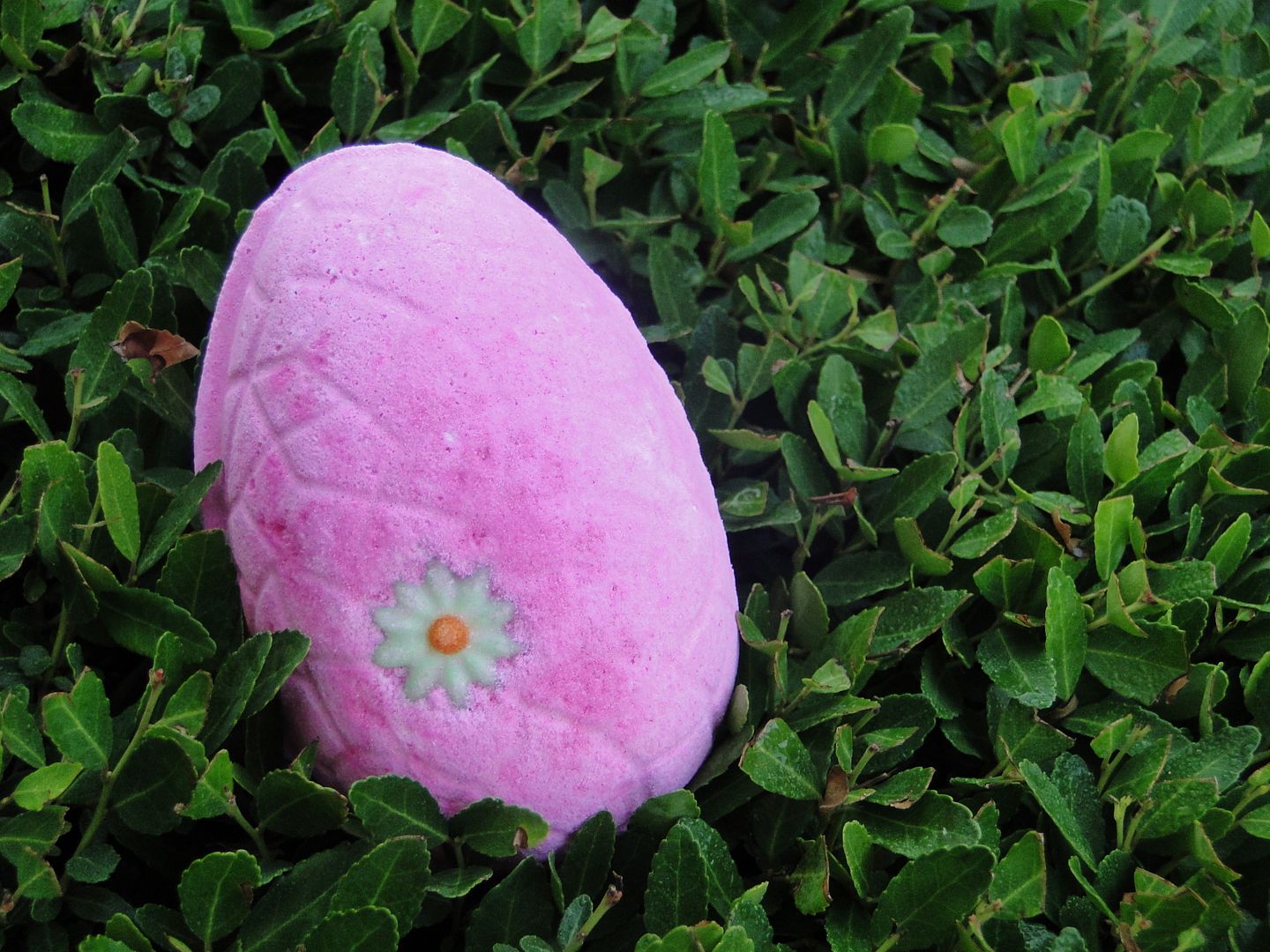 It IS a bath bomb! A Candy Fluff Egg Bath Bomb to be exact. I can't wait to soak in these jelly bean-scented bubbles. The bath bomb goes for $6.95 and you can snag the adorable Bunny Knot Wrap for $3.95. They make the perfect alternative to gift wraps. But that's not all, darlings. For the bunny has a friend.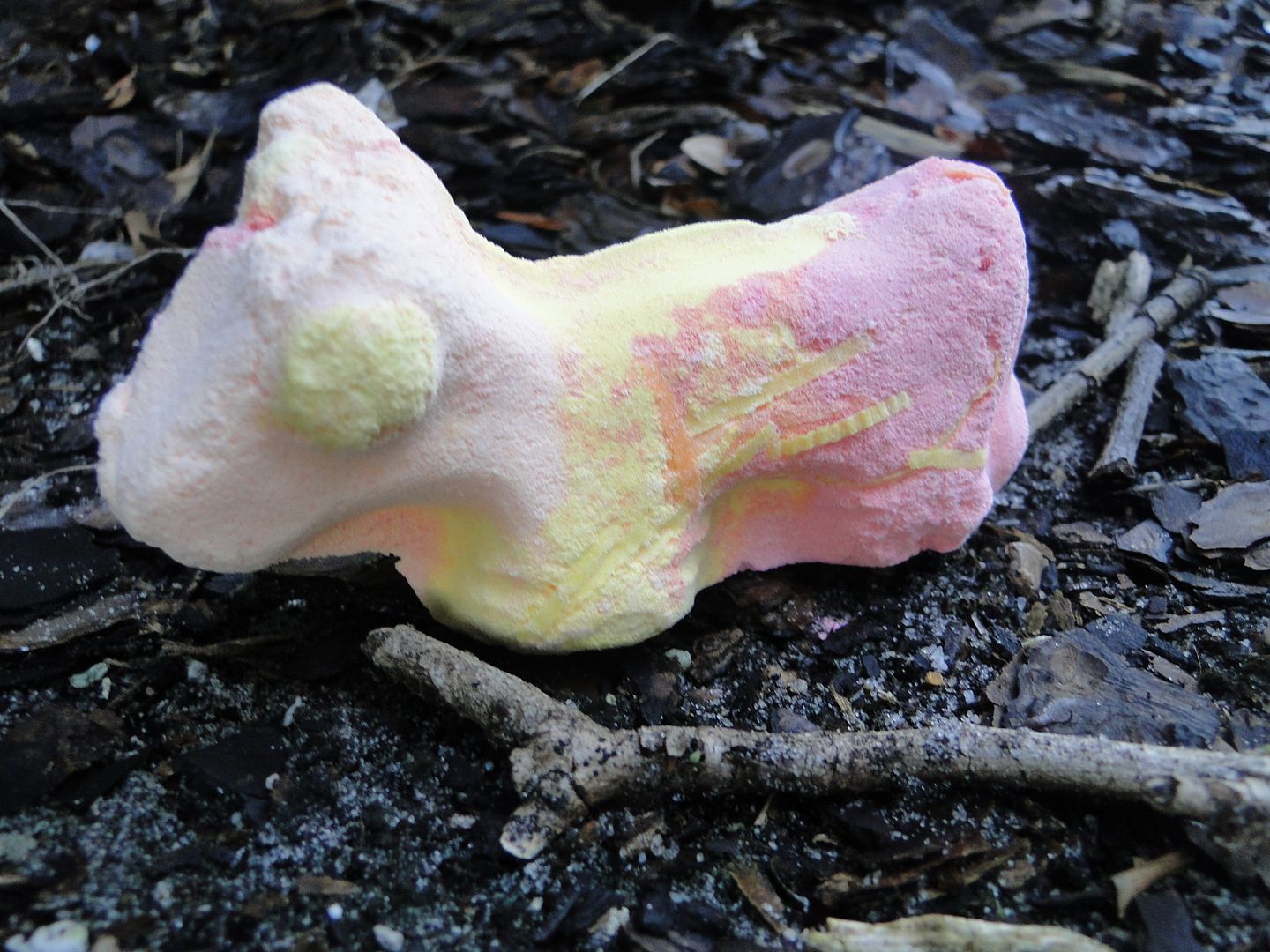 That's Donkey Oaty Bath Bomb ($5.95). If you're a lover of ylang ylang and geranium and vegan bath products, he'll be your best bath buddy. So will his friend Hippy Chick Bath Bomb.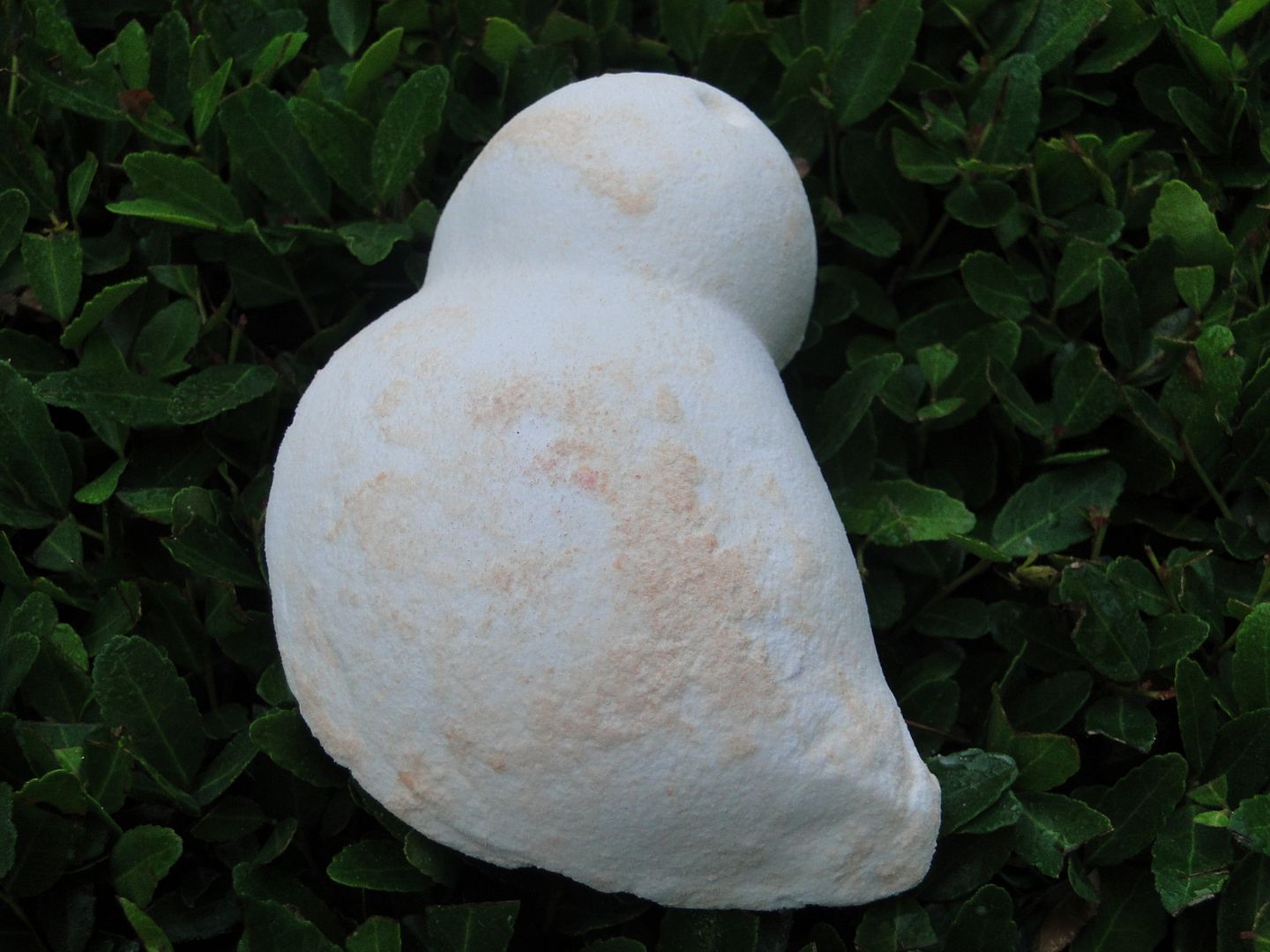 She's a cutie. But then again, aren't all chicks? Infused with citrusy goodness. Hippy Chick Bath Bomb is the cheeeeepest ( 😀 get it?) of the bunch costing you a sweet $4.95.
Which one is your favorite? I can't wait to make a few LUSH cocktails out of these darling bombs. And of course you can get them online and at your favorite LUSH store.