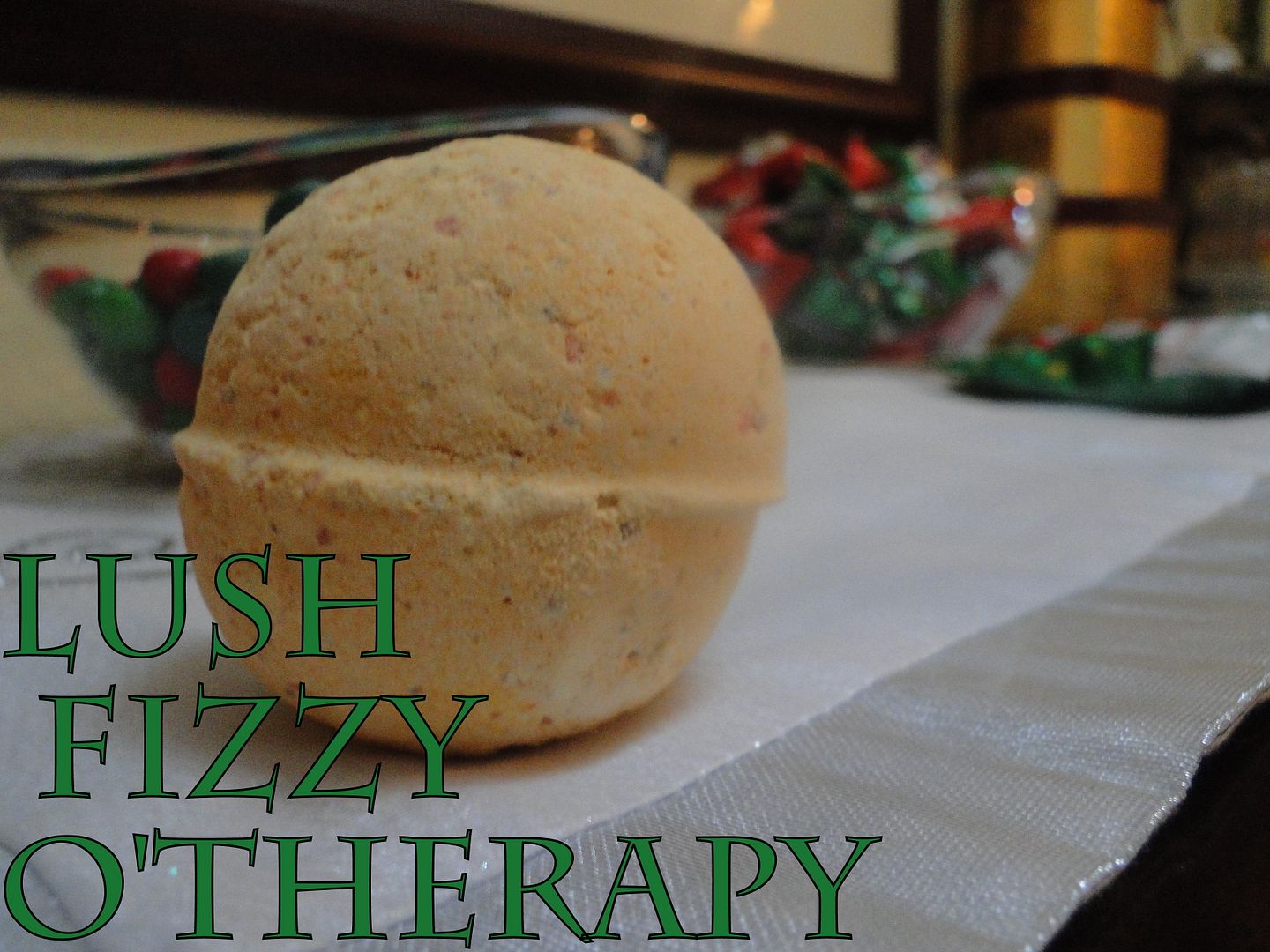 LUSH dominated most of the gifts that I gave away this Christmas. You're familiar with LUSH, aren't you? I've known about them for years now and I don't know what happened but a LUSH bug must have bit me because now I'm obsessed. I want LUSH everything. But it's better to give than to receive, right? Hence why I hooked up Mama Clumps with the Fizzy O'Therapy bath balm. I wrapped it up all pretty and put it in her stocking.
I mean, honestly…how wonderful are these things? Have you ever tried one? Mama Clumps enjoyed hers immensely. She's an avid bath-time gal. She takes one every day. I dropped in this bath bomb for her and of course she wants more. I mean, who wouldn't? It turns the water orange!
Or urnge if you're from the South. This bomb is infused with ginger, cinnamon, clove bud oil and other goodness. And it's vegan. And it's only only $4.95. I want all of them. No lie.
Have you ever tried LUSH's bath bombs? Got any favs? Stay tuned. I recently bathed with a LUSH bath bomb and oh oh oh oh oh oh ohmigosh.
Yep, it was that serious. 8)