In case you haven't noticed, it's hot as a jaguar's mouth outside. Unless of course you live in Johannesburg, South Africa or Angmagssalik, Greenland. In which case, I envy you like you wouldn't believe.
Like okay…I know it's ALWAYS hot in Florida but every year it seems to get worse and worse. But good thing I've got funk bustin' products to keep me dry and from smelling like a foot. Take LUSH's Greeench Deodorant ($9.95) for example.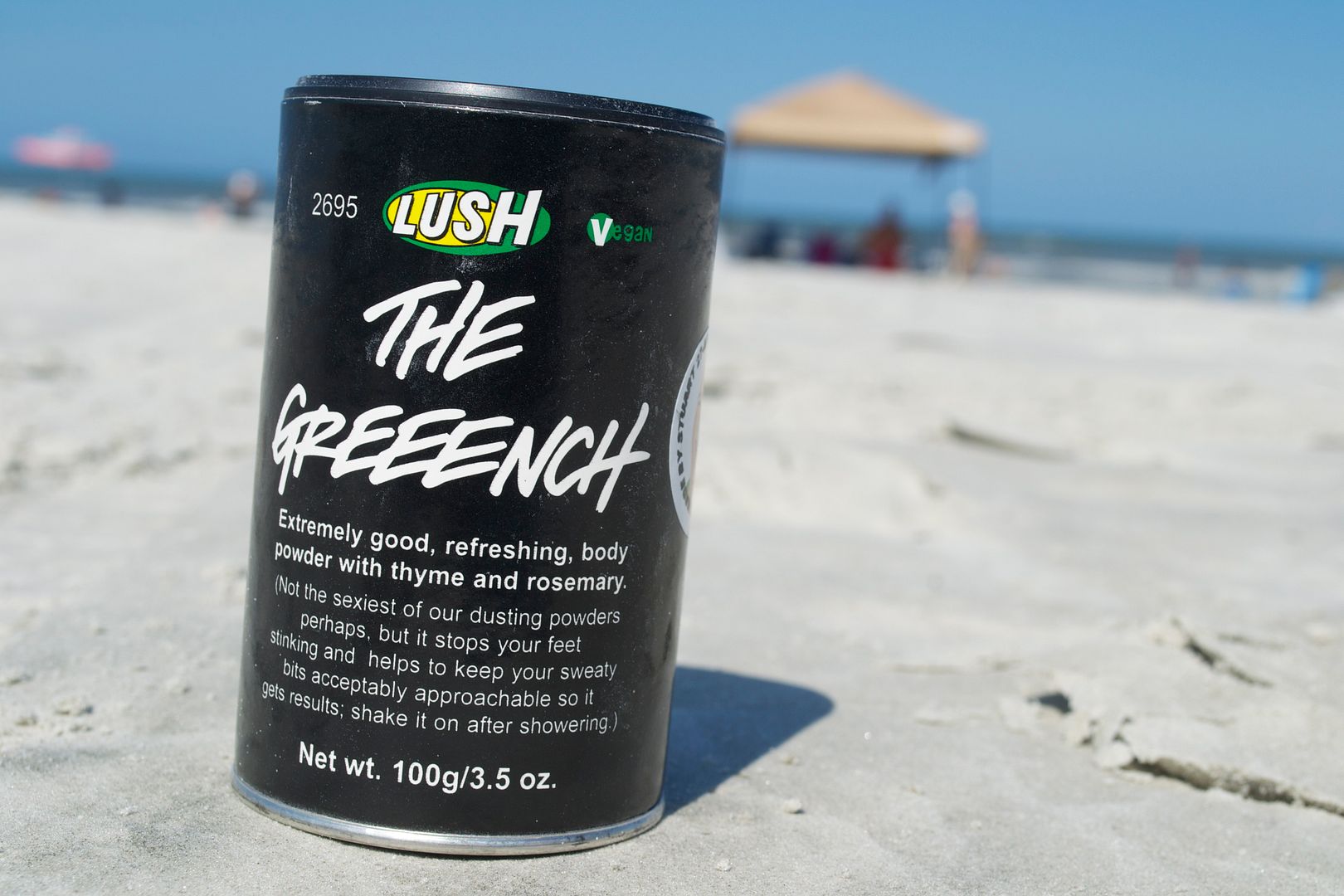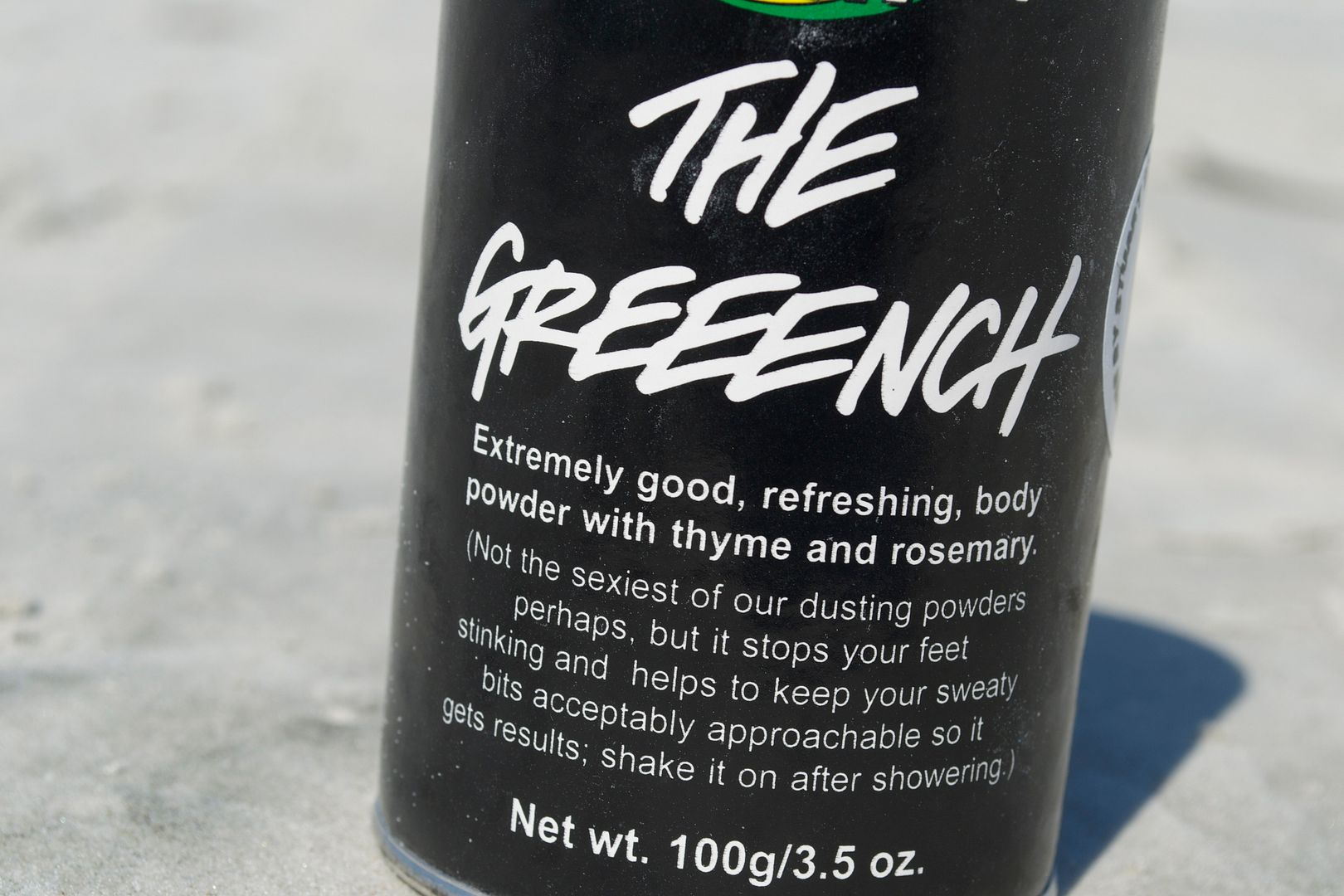 This vegan powerful powder will work wonderfully for you and your favorite guy. It includes thyme and tea tree so your fella won't have to smell like a dainty little flower. At the same time, it isn't SO masculine that you'll have your coworkers mistaking you for the boss man every time you walk by.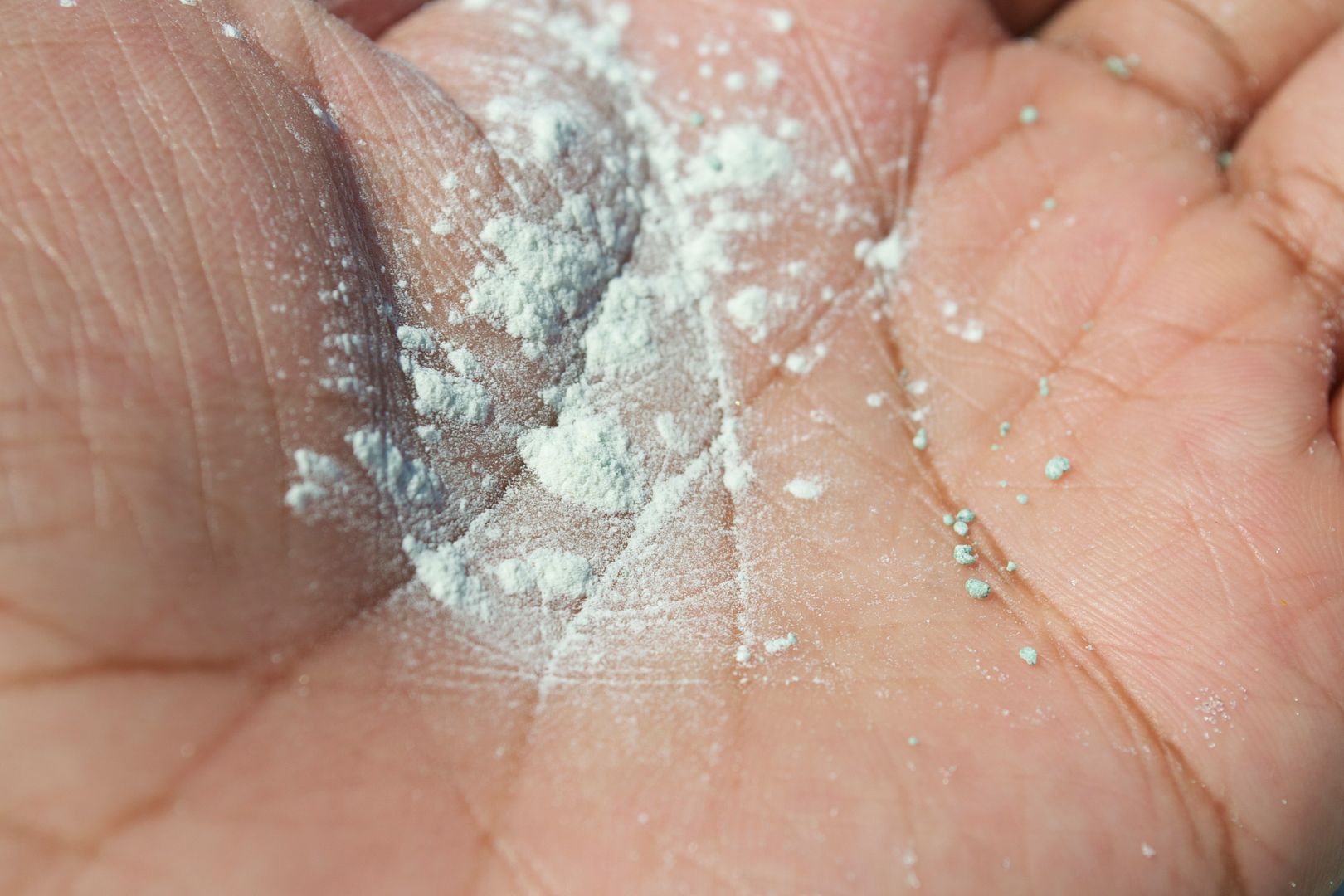 It's been a few months since I've worn traditional deodorant so this stuff is right up my alley. According to LUSH, "Microfine magnesium trisilicate and sodium bicarbonate keep your pits dry and comfortable, free from discomfort and moisture. The Greeench can be used on armpits, backs, feet and anywhere that needs a bit of herbal assistance." (source) Well, ain't that just nifty? An all-purpose funk busting powder that I can pretty much dump on my head? It's pretty epic, all right.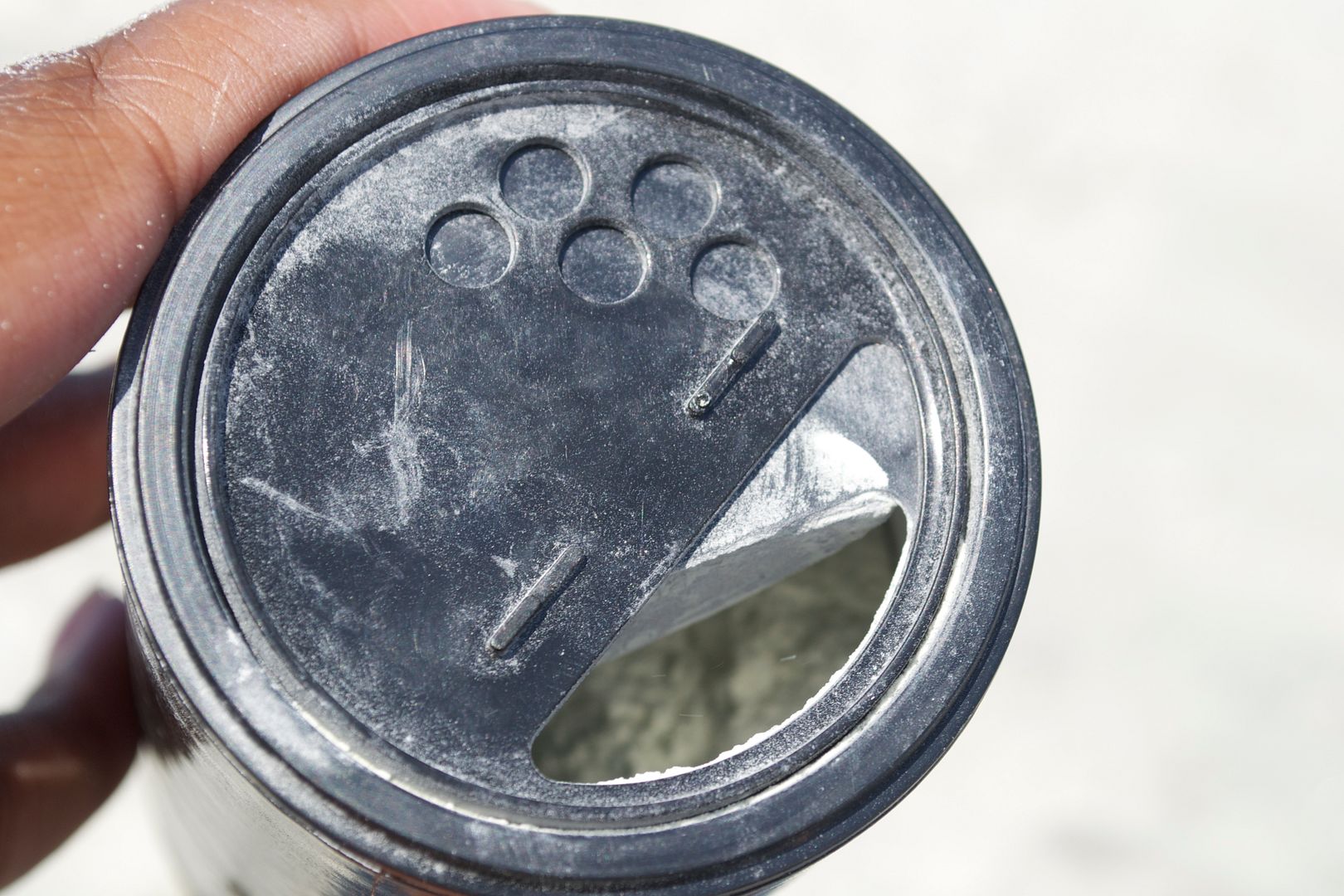 The Guy seems to love it more than I do. I love to sprinkle a bit of it in my shoes and socks. Sweaty feet is anything but sexy. But when it comes to using it on the pits, I find it be effective but the smell just isn't for moi. If you aren't a fan of the herbs rosemary, thyme, sage and clubmoss, then I'm afraid this powder may not be for you.
BUT, if you're in the market for a healthier approach to bustin' funk and don't mind herb-y scents, this bacteria fighting powder will be right up your alley.
Products like this are why I really love LUSH though. They're so innovative yo. LUSH is what dreams are made of.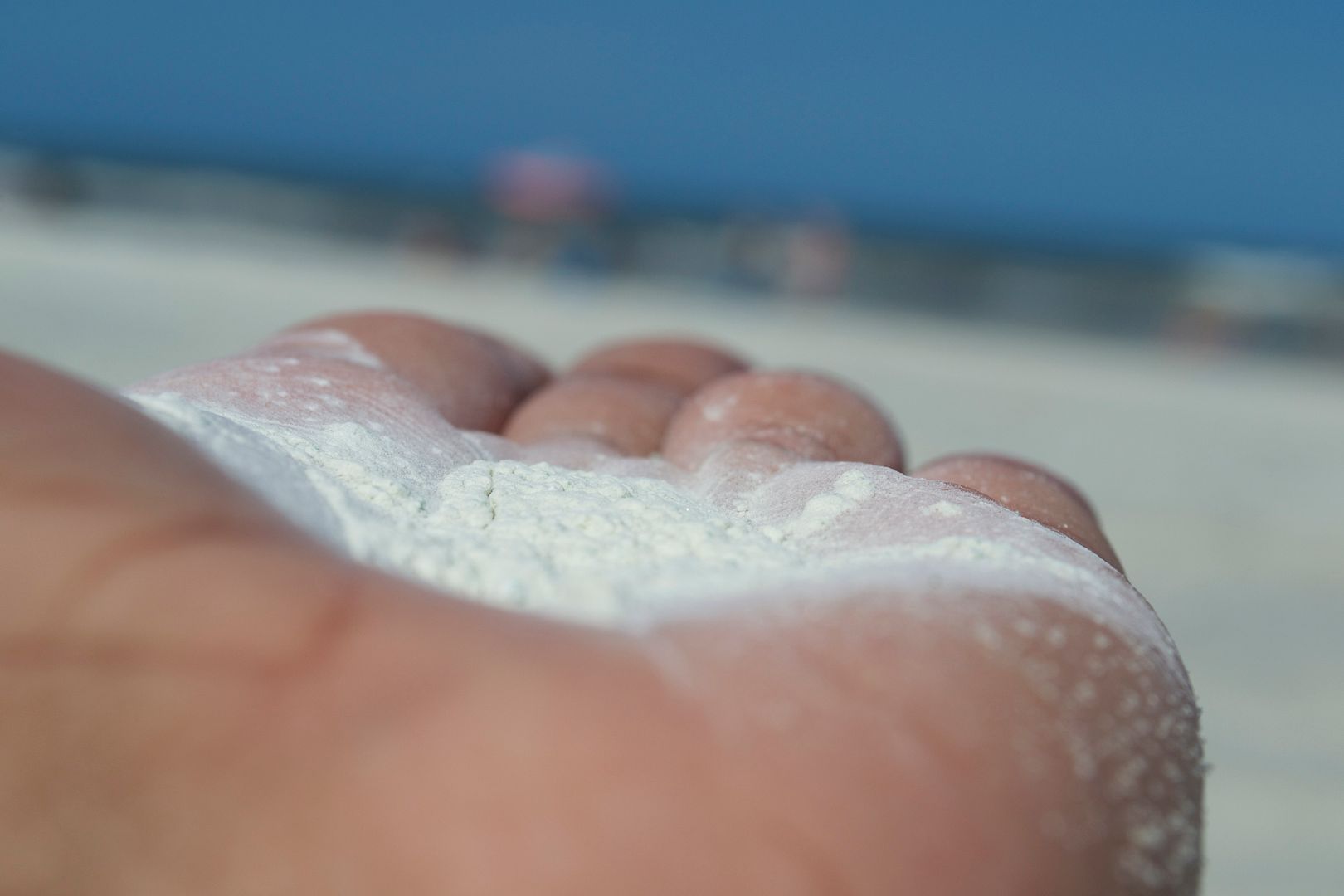 Snag these from LUSH stores and online for $9.95. Have you or would you give this deodorizing powder a whirl?