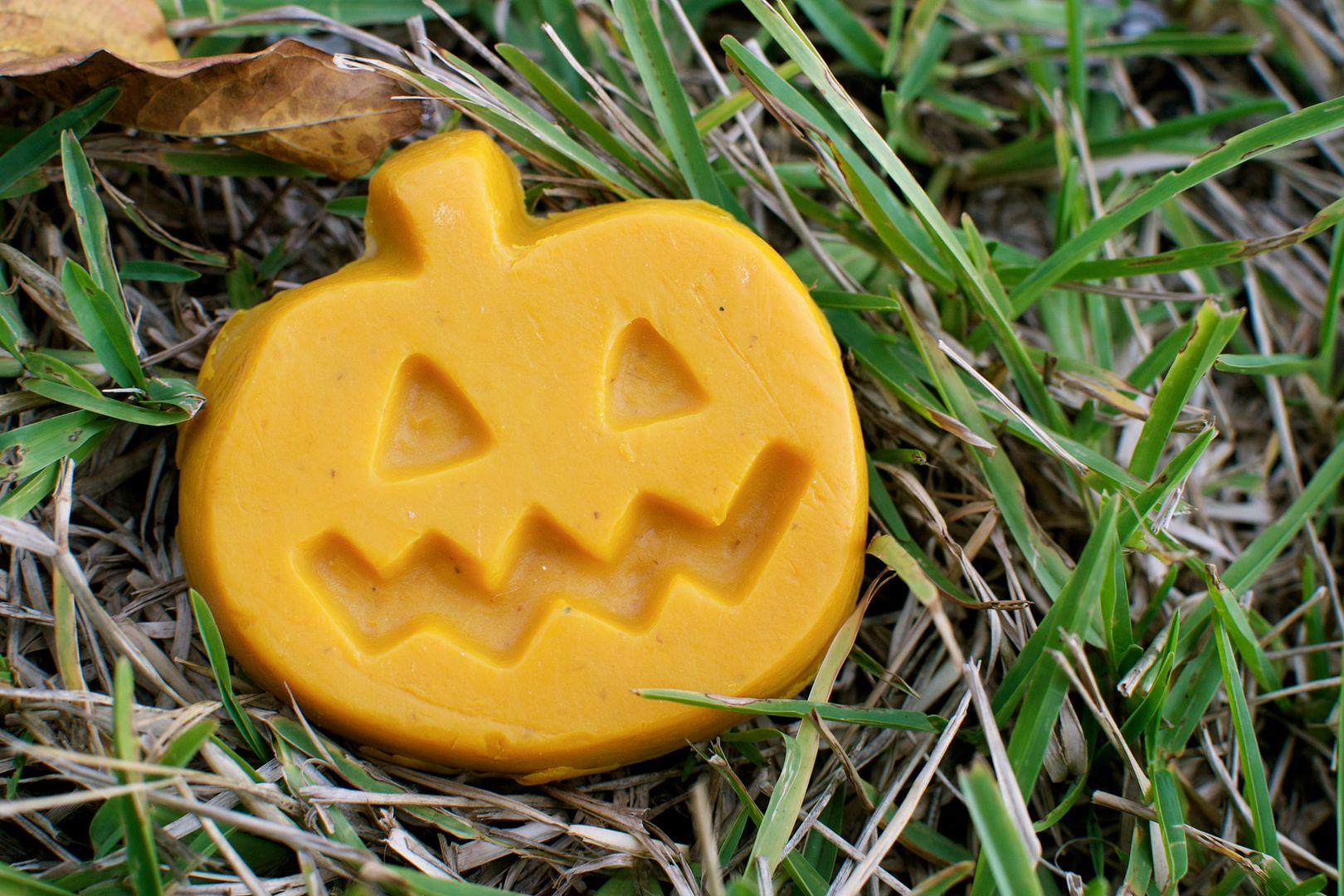 I love how LUSH gets all giddty about holidays. I'm not all that crazy about Halloween, but I just had to have that adorable Pumpkin Soap. Doesn't that cutesy bubbly bar make you want to jump in the tub?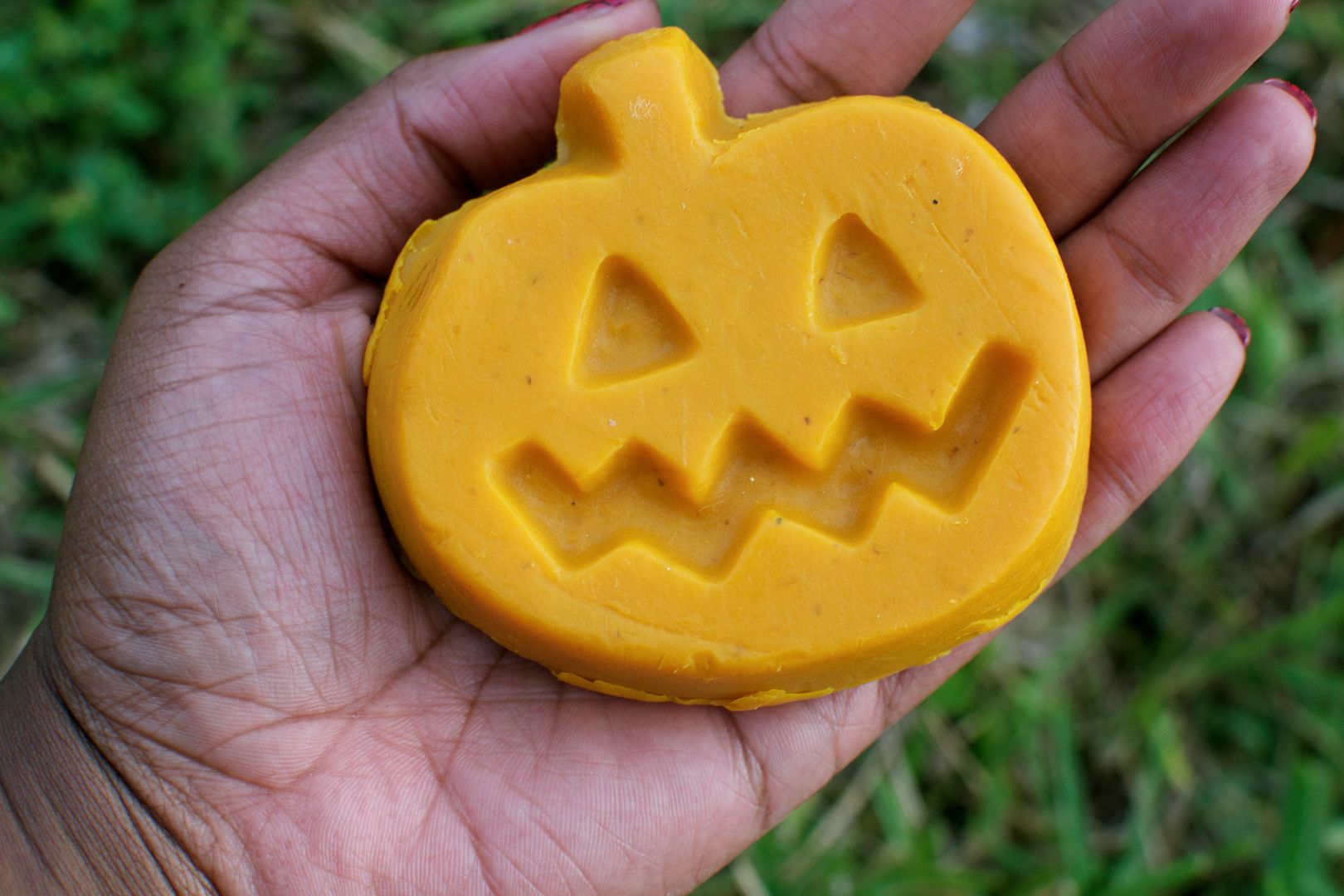 I mean…you should always want to jump in the tub, but it's great to have incentives. For $6.95, this soap is fantastic. Laced with clove, cardamom, spearmint and fresh pumpkin, the Pumpkin Soap also includes cinnamon. As I showered, that was the the prominent smell. I also got a hint of ginger which made me crave for ginger snaps like you wouldn't believe. The best thing? The cute pumpkin face lasted after 2 weeks worth of washin'. Weeee! Oh, and if you aren't a  fan of long-lasting scents, you'll love Pump even more. While bathing and showering will fill your bathroom up with gingery goodness, you can rest assured that the scent fades away a bit. It is slighty fragrant on the skin but it isn't overpowering. Which, for me, is a relief. I love ginger snaps but I don't really want to go around smelling like them. You can grab Pump from LUSH stores and LUSH online. And then there's the Calavera Bath Bomb.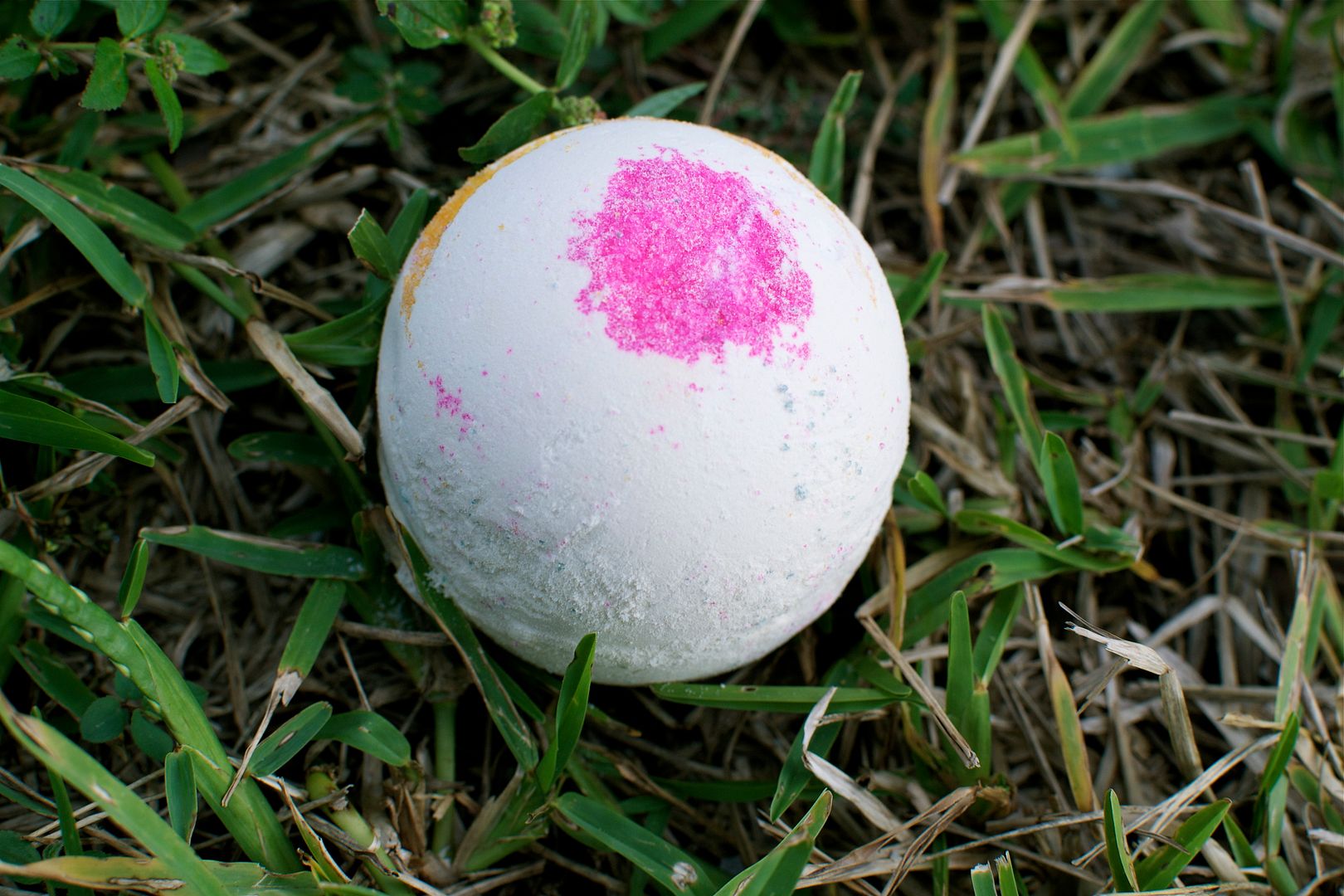 Y'all know just how much I love bath bombs. While Twilight bath bomb will be my forever, favorite Calavera isn't too shabby either. Per LUSH, "Calaveras (skulls, in Spanish) are an iconic image for Day of the Dead, a Mexican celebration that honors and respects the dead. We were so inspired last season by the idea that this time of year could be filled with love instead of scary creatures, we invented a line of Day of the Dead products."
Pretty cool, uh?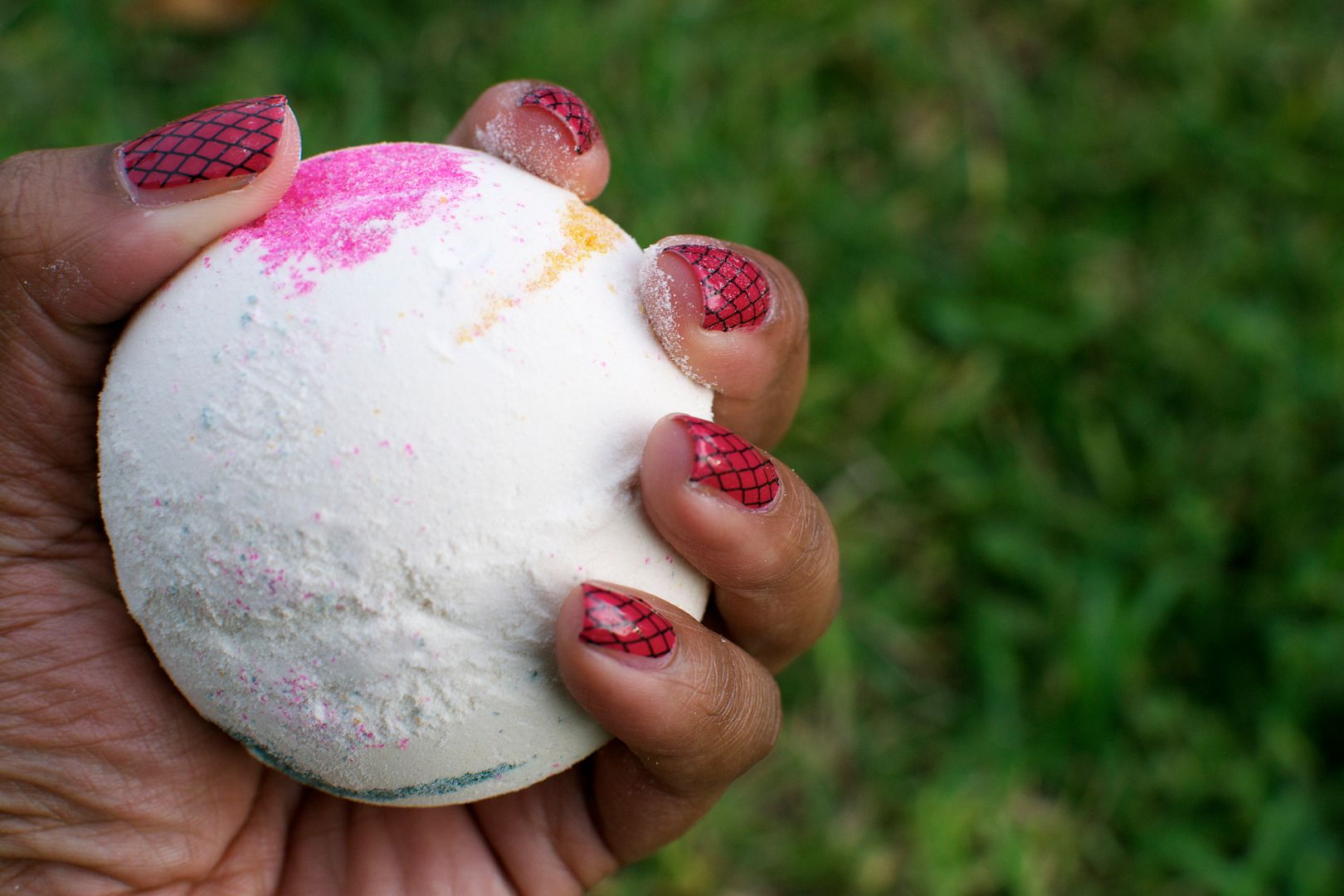 If you know anything about bath bombs, you know that in addition to providing a luscious bath experience, they are are also entertainment for your bath water. Take Calavera for example. The second I dropped it in the water, it got to spinning and spewing colorful bits.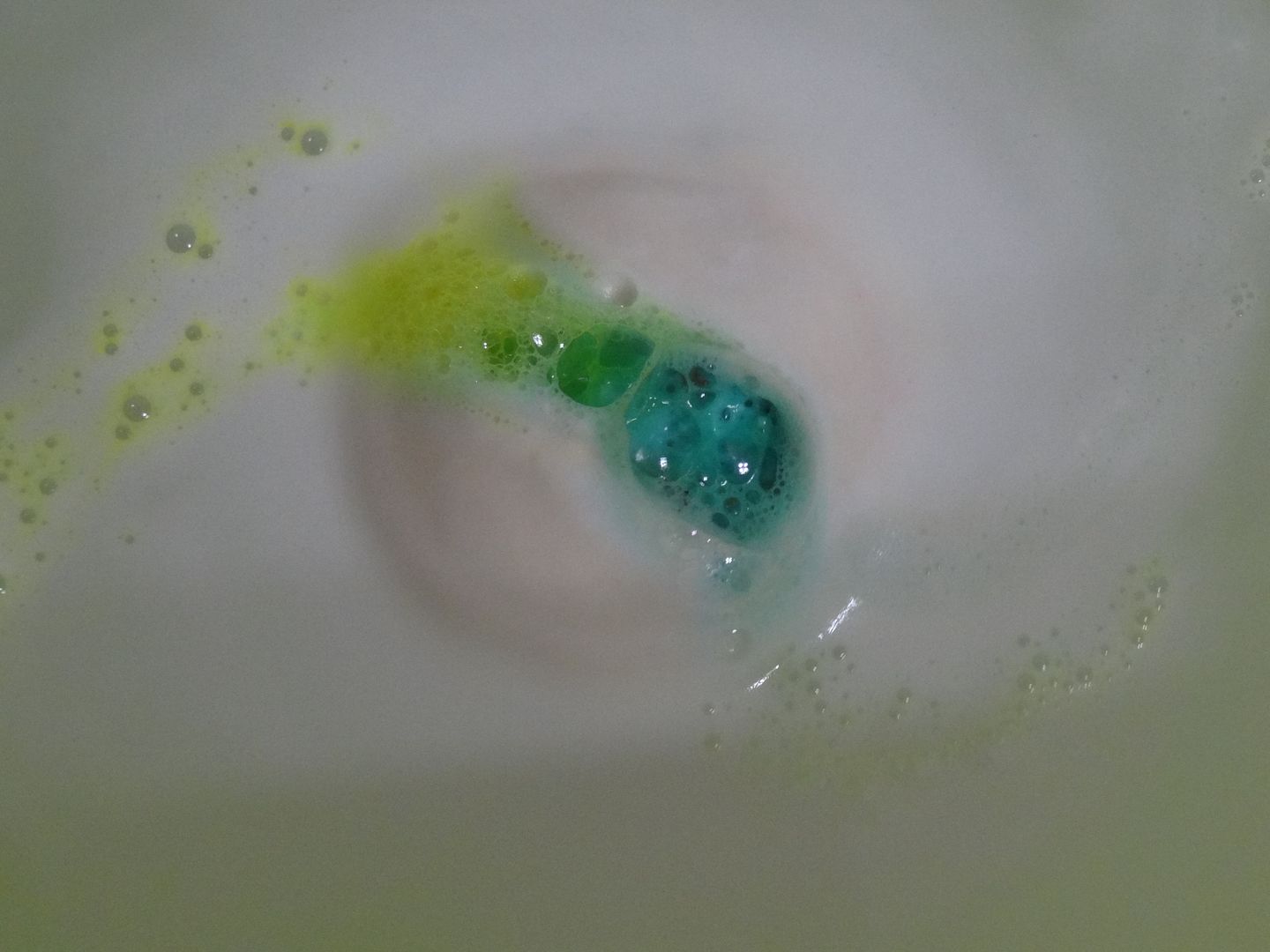 And then…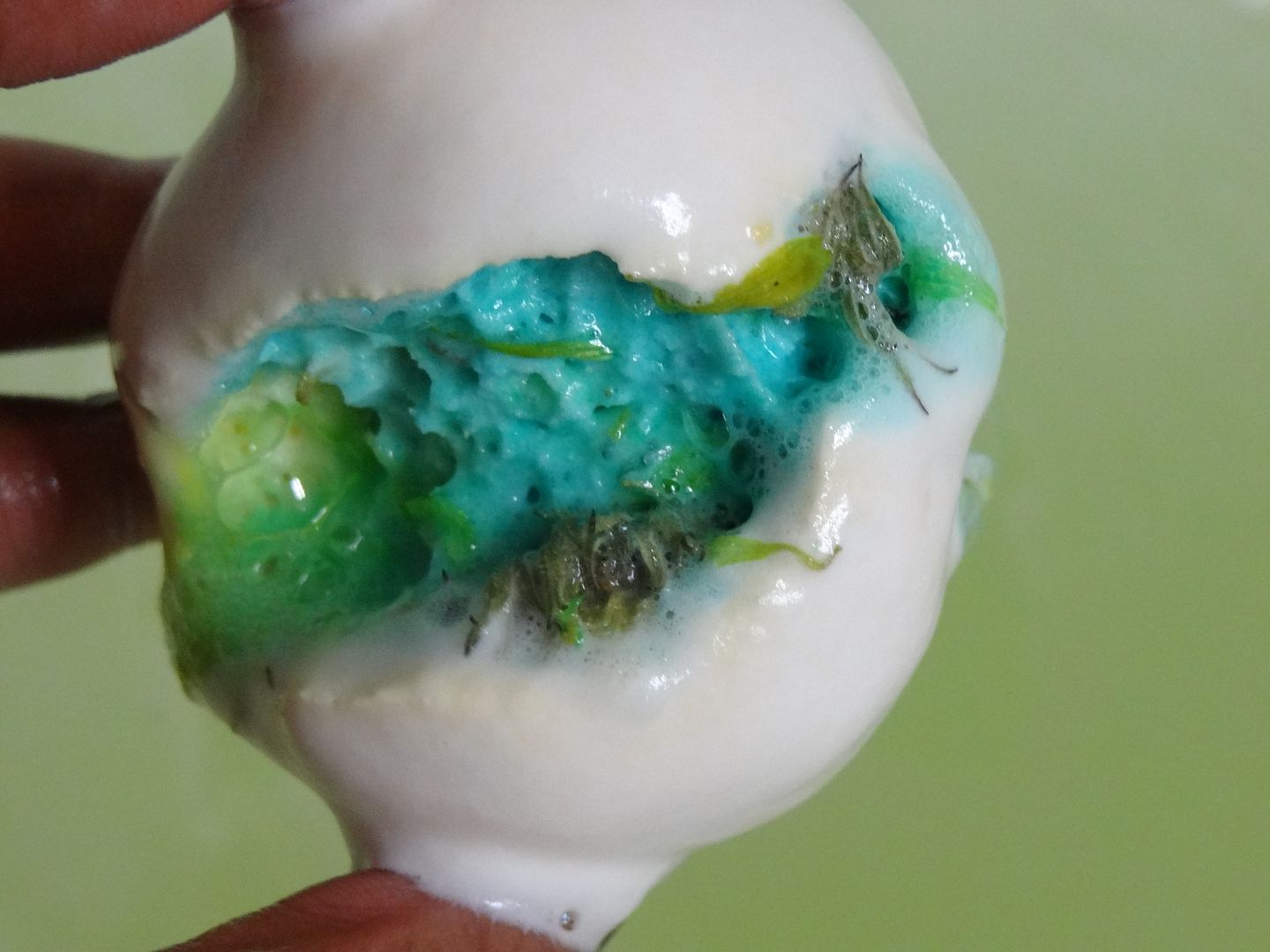 What the? For a second it looked like a bubble bee. Don't laugh at me. I was recently stung TWICE by a bee so now I'm totally on bee radar. I've had some random stuffs pop out of a bath bomb but I just knew LUSH wasn't crazy enough to drop any bees in 'em. A closer look revealed something more.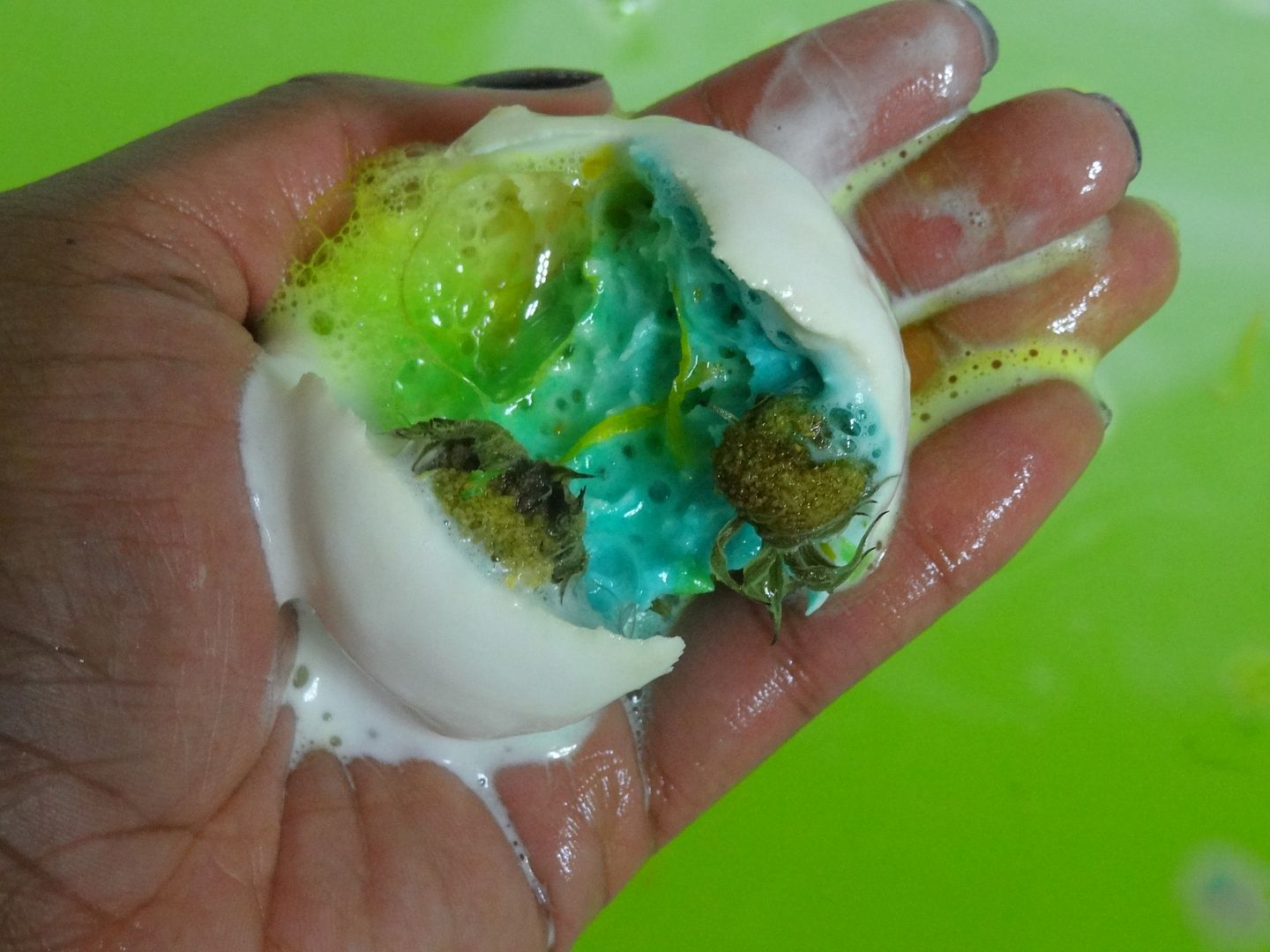 Marigold petals! Oooh okay, I get it. A good 2 minutes later and the the bathwater was lime green.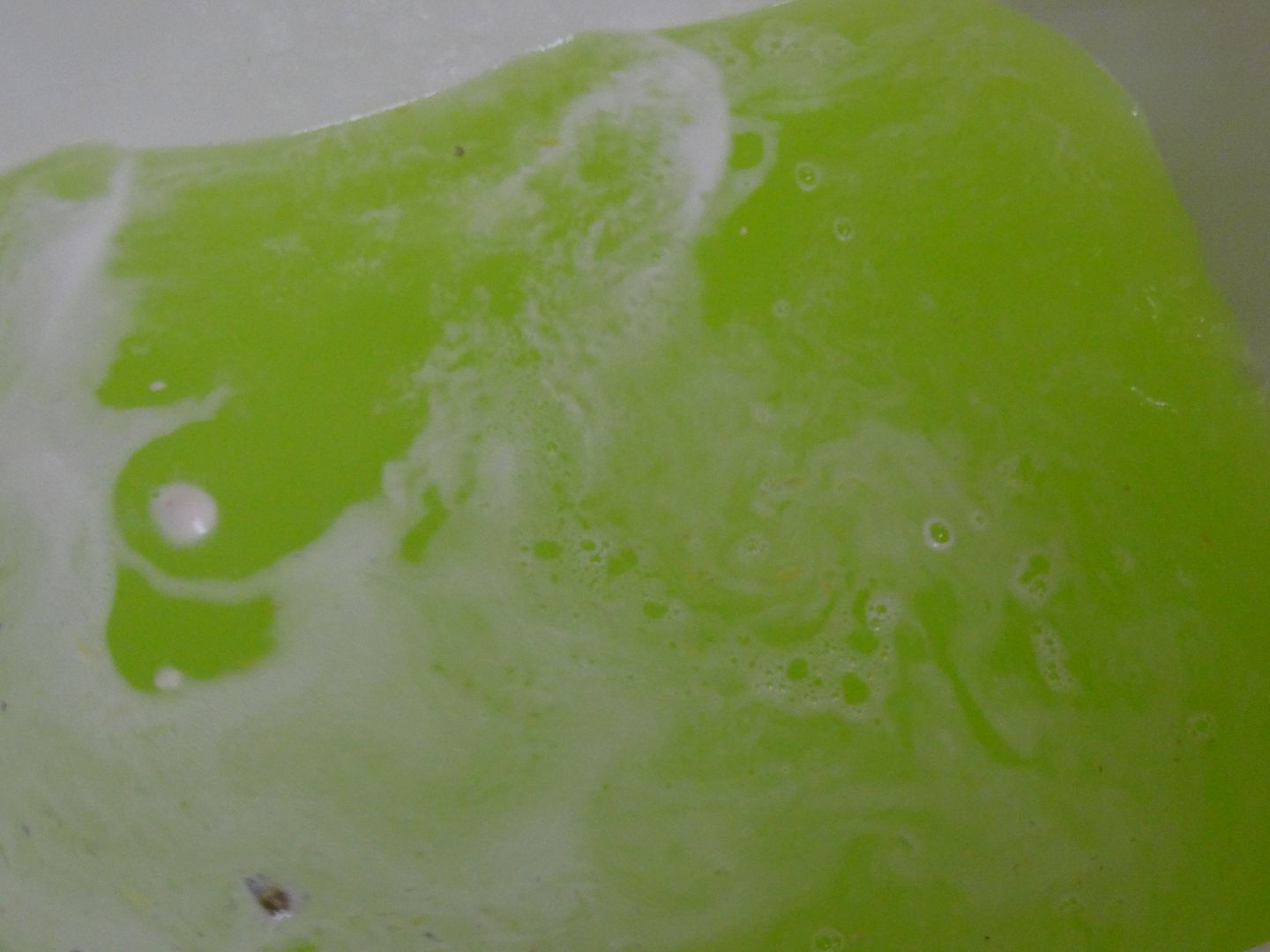 It's a zesty bath bomb that is definitely the pick me up. If you're a lover of fruity lime scents, you'll dig this bath bomb. It goes for $5.95 and you can get it from LUSH stores and LUSH.com.
Both of these Halloween goodies are limited edition. Grab 'em before they're gone!