Of course it includes a LUSH product. I took a break from snagging up the permanent goodies to check out some of LUSH's seasonal products. The Magic Mushroom bubble bars was one of them.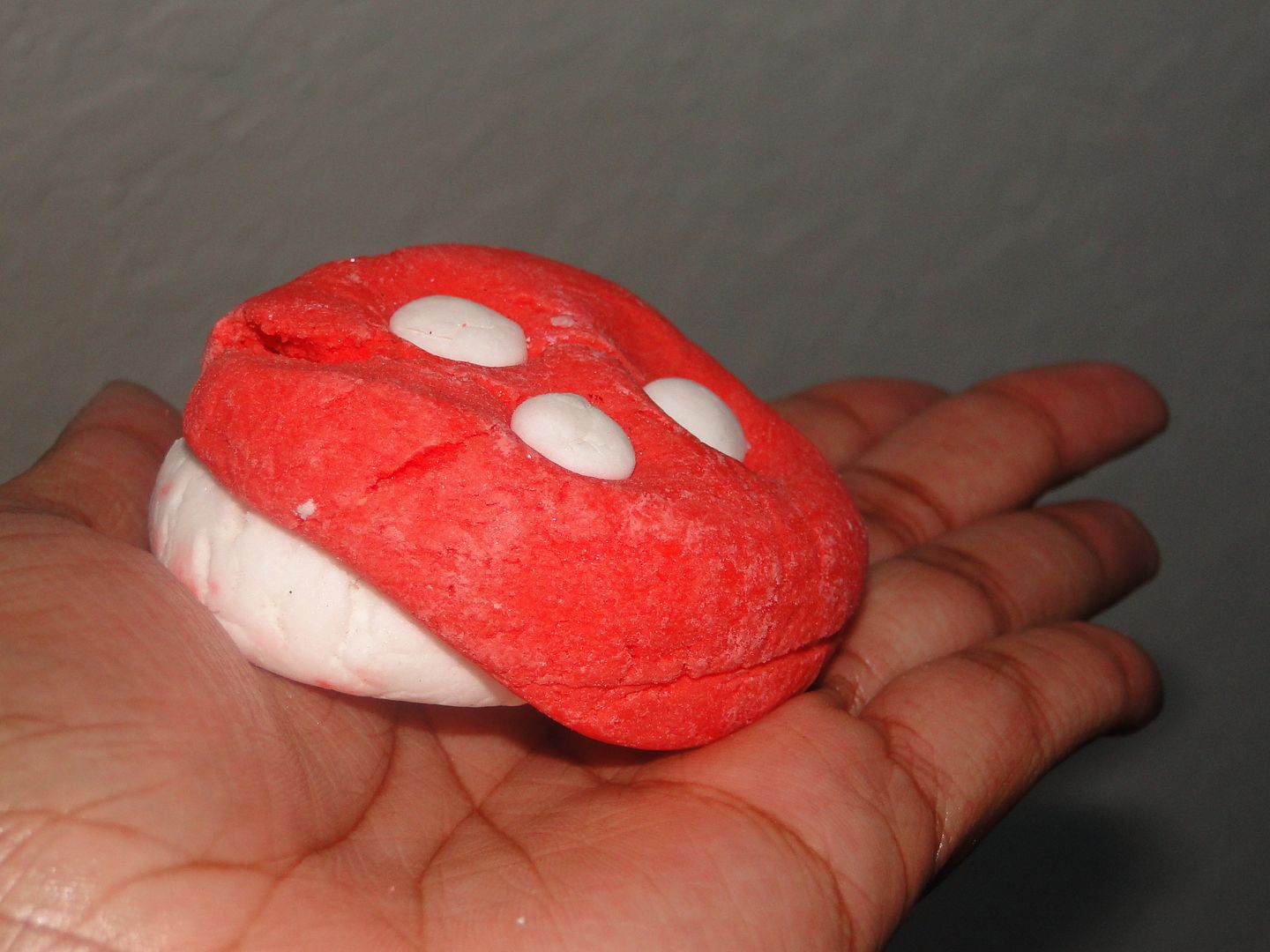 And how cute is that?
It only goes for $4.95 but the cheapie in me cut it in two so that I can use it for two baths.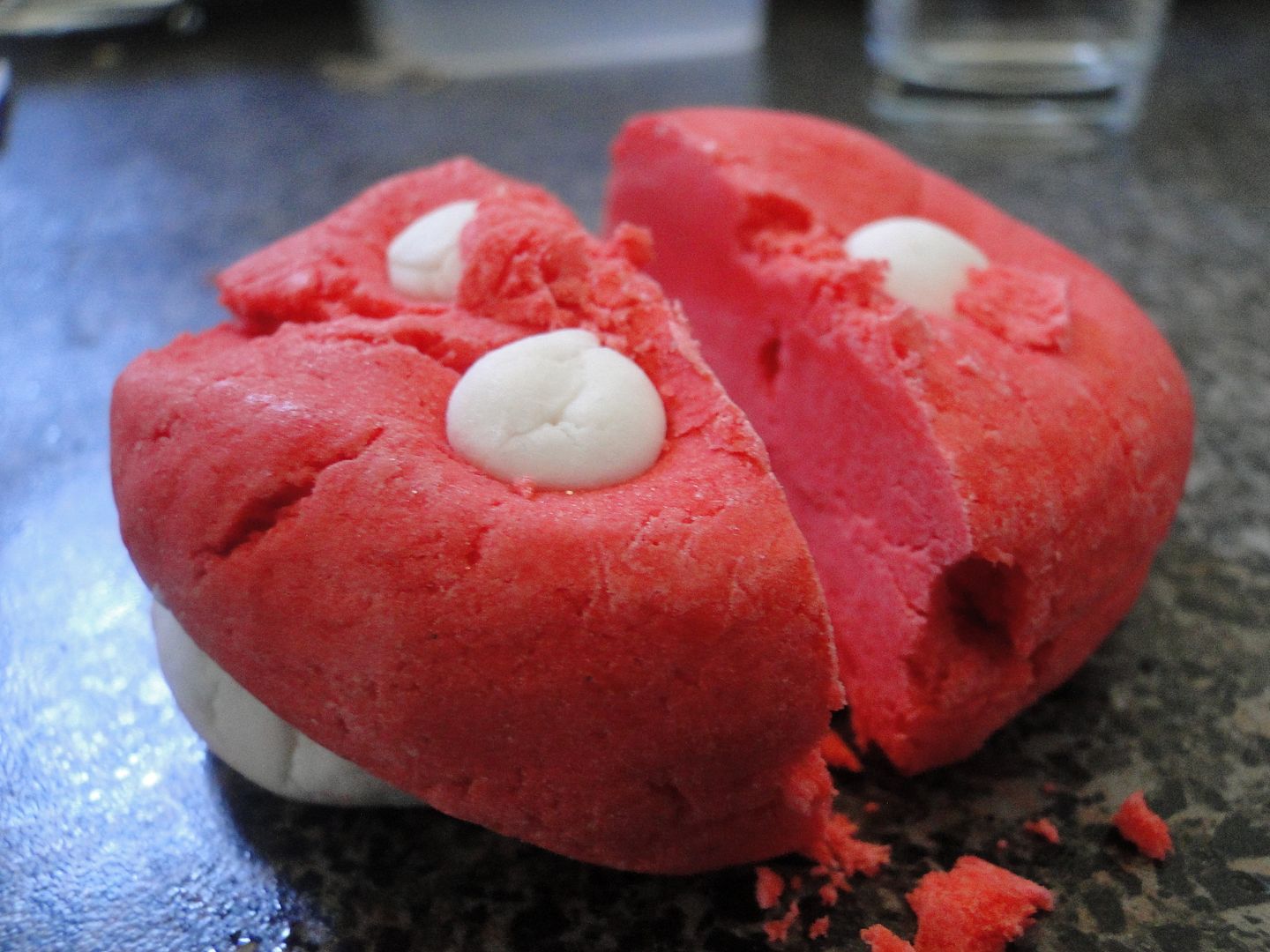 Bubble bars are used by crumbling under water. They produce a mess load of bubbles, beautiful scents and sometimes add a bit of color to your water. The Magic Mushroom was awesome! It left the water a wonderful shade of red.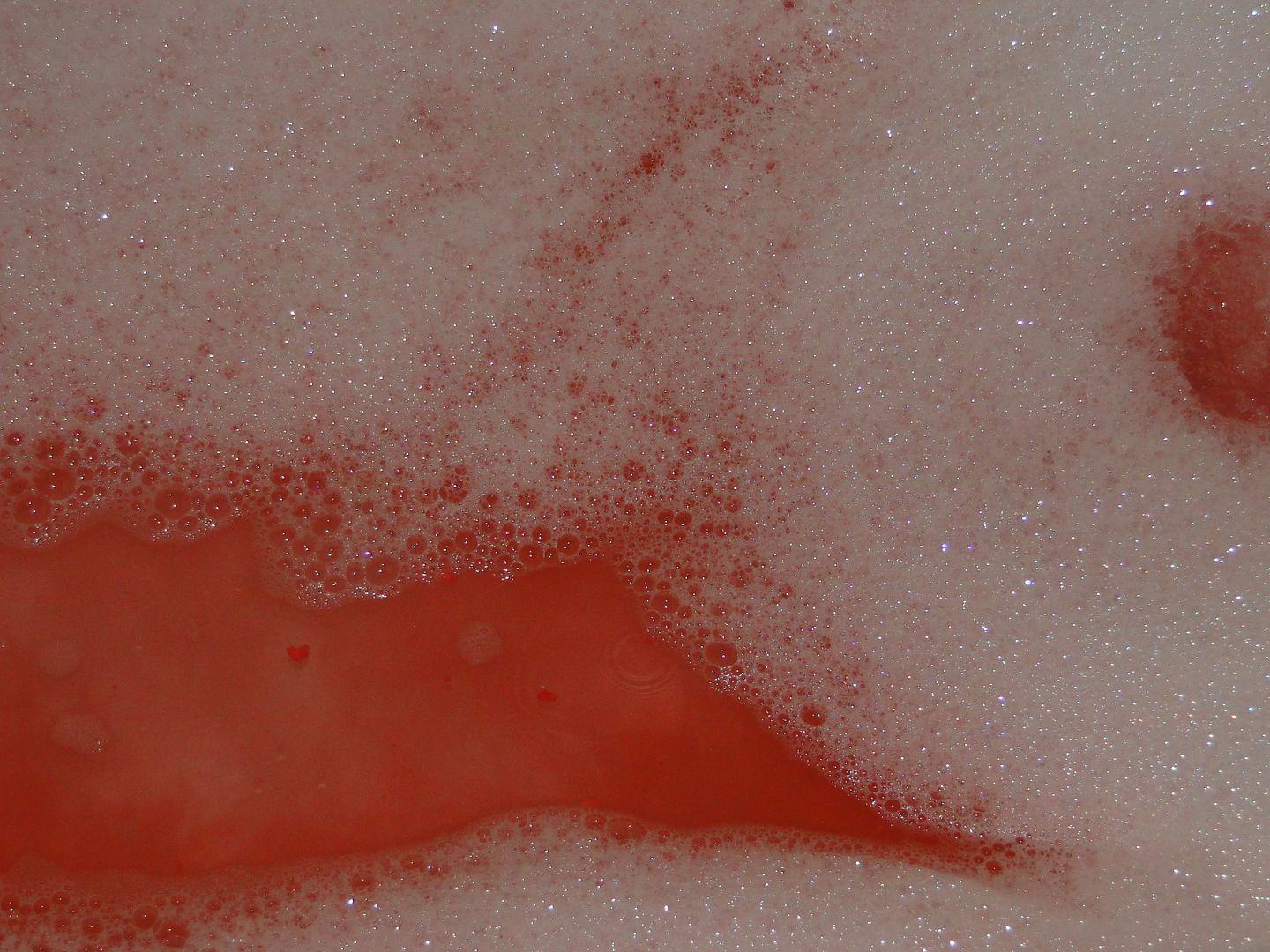 It was a lightly scented with jasmine and even after the bath, my bathroom was left smelling divine.
Oh LUSH…you certainly know how to woo me.