Oh LUSH. I'll never know how you do it. In honor of the Chinese New Year (which is today!), LUSH has so beautifully crafted a Red Dragon Soap.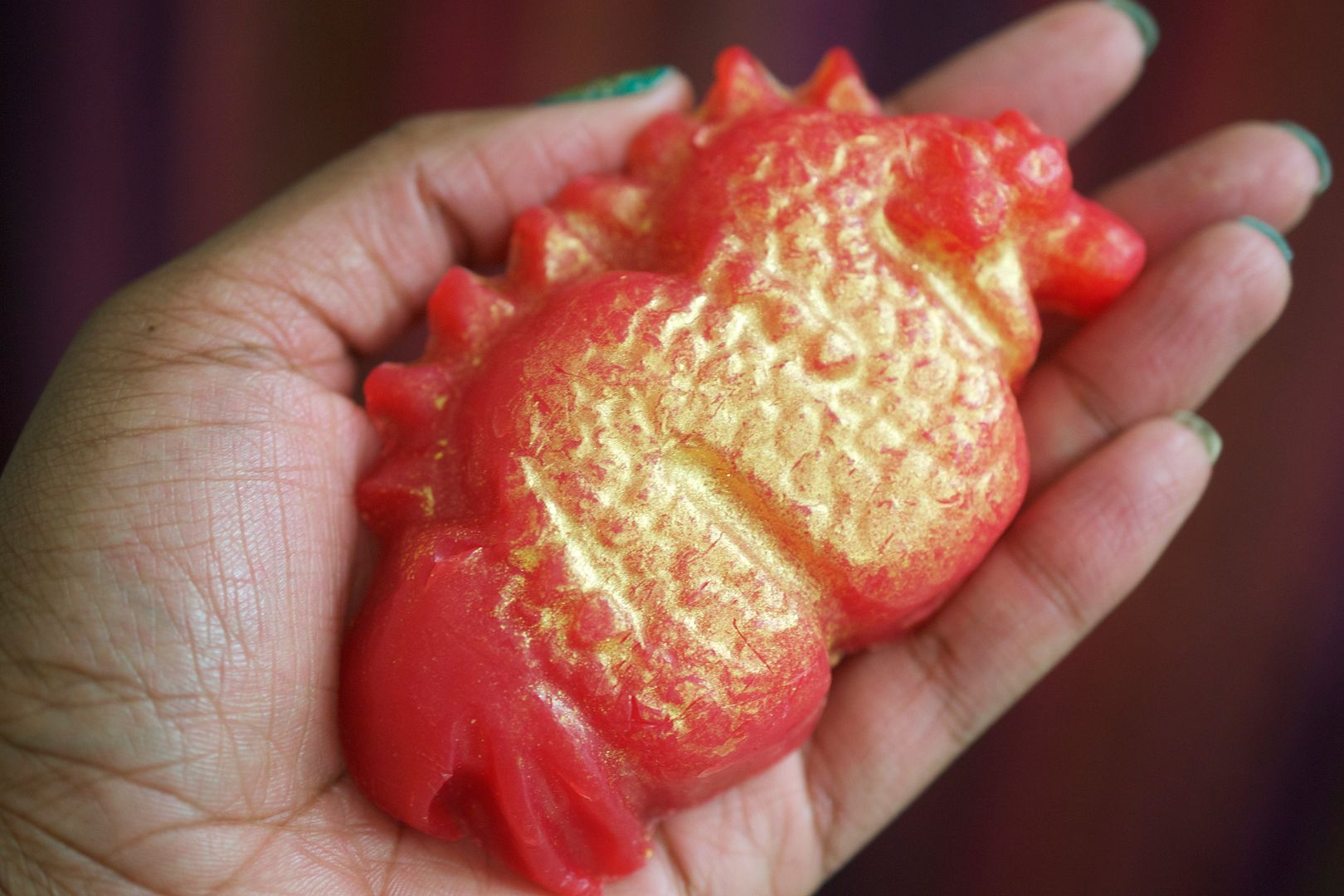 Pretty, isn't it? Retailed at $7.95, this beautiful bar of soap is gently dusted with gold shimmer.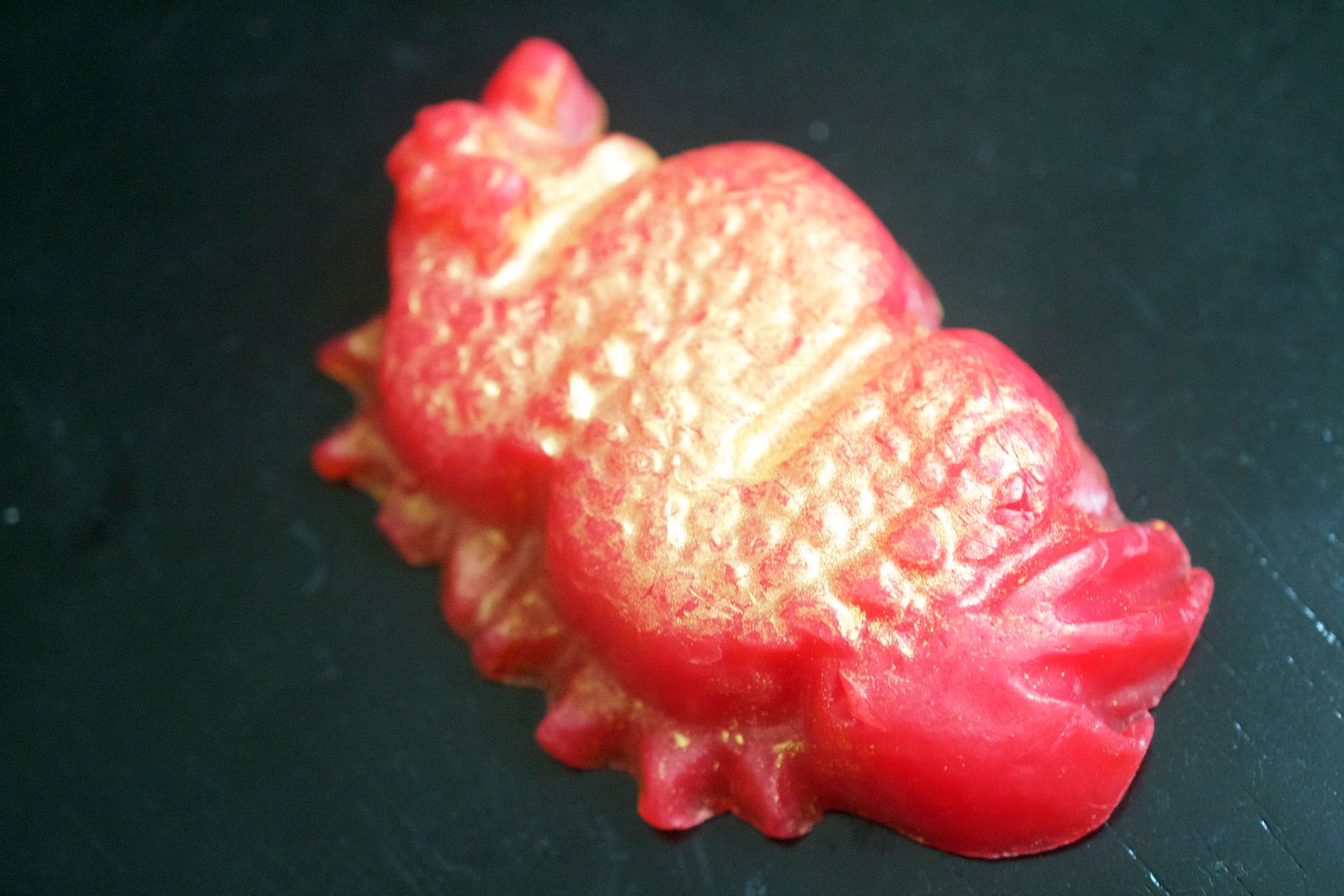 I'm no fan of glitter particles in my body products but the good news is, after one wash, this dust of glitter washes away. What's left is a perfectly scented bar of soap that will leave your guests going "OMG, where can I get one of those?"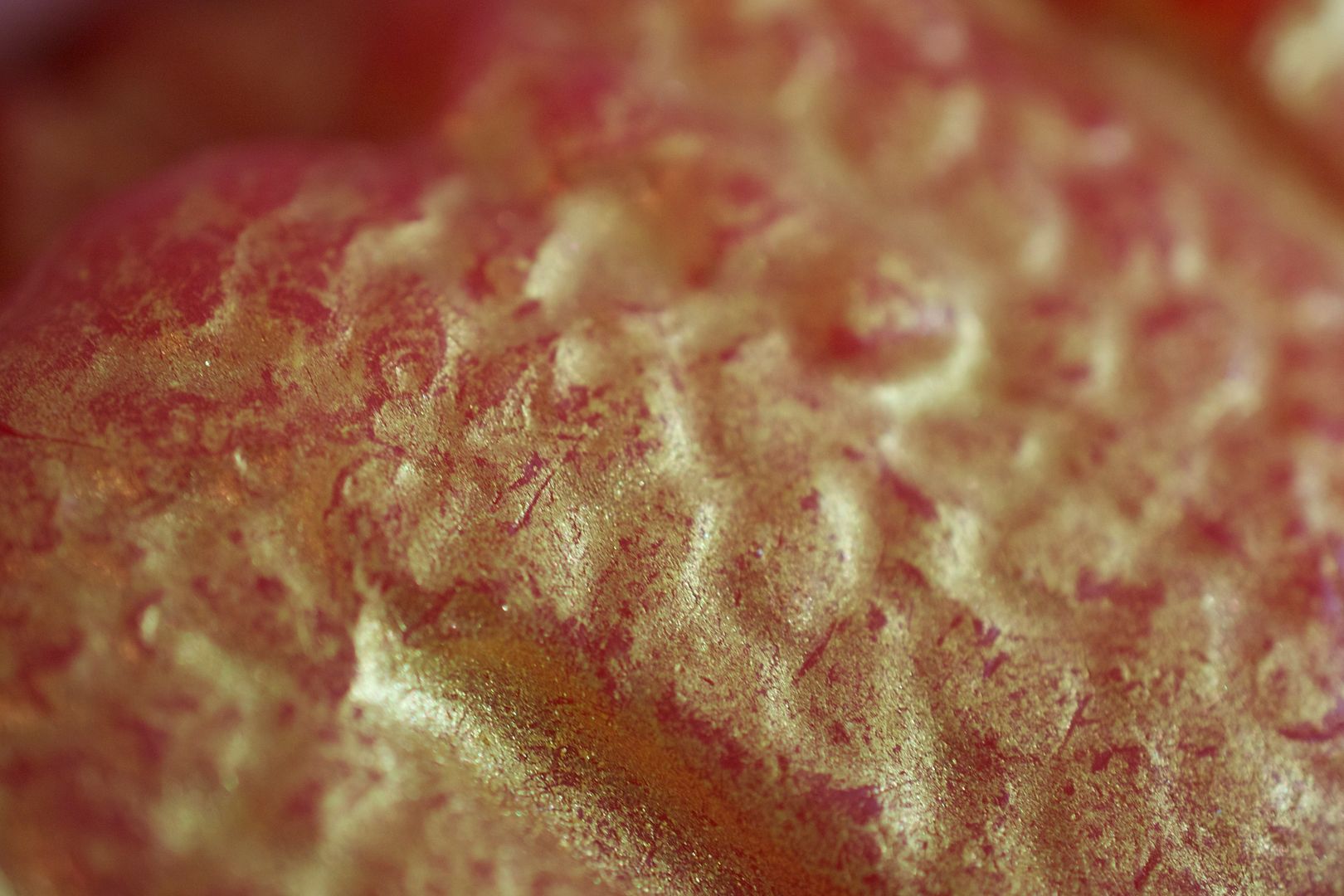 Scent-wise, if you're a lover of LUSH's Karma (I am! I reviewed the solid perfume here), you'll love the soap. It's highly fragrant at initial lather but becomes mellow while scenting the skin with that lovely spicy concoction of patchouli, lavender and pine. And it's a vegan dragon soap too that will be make a perfect gift for your beauty lovin' vegan guys and girls.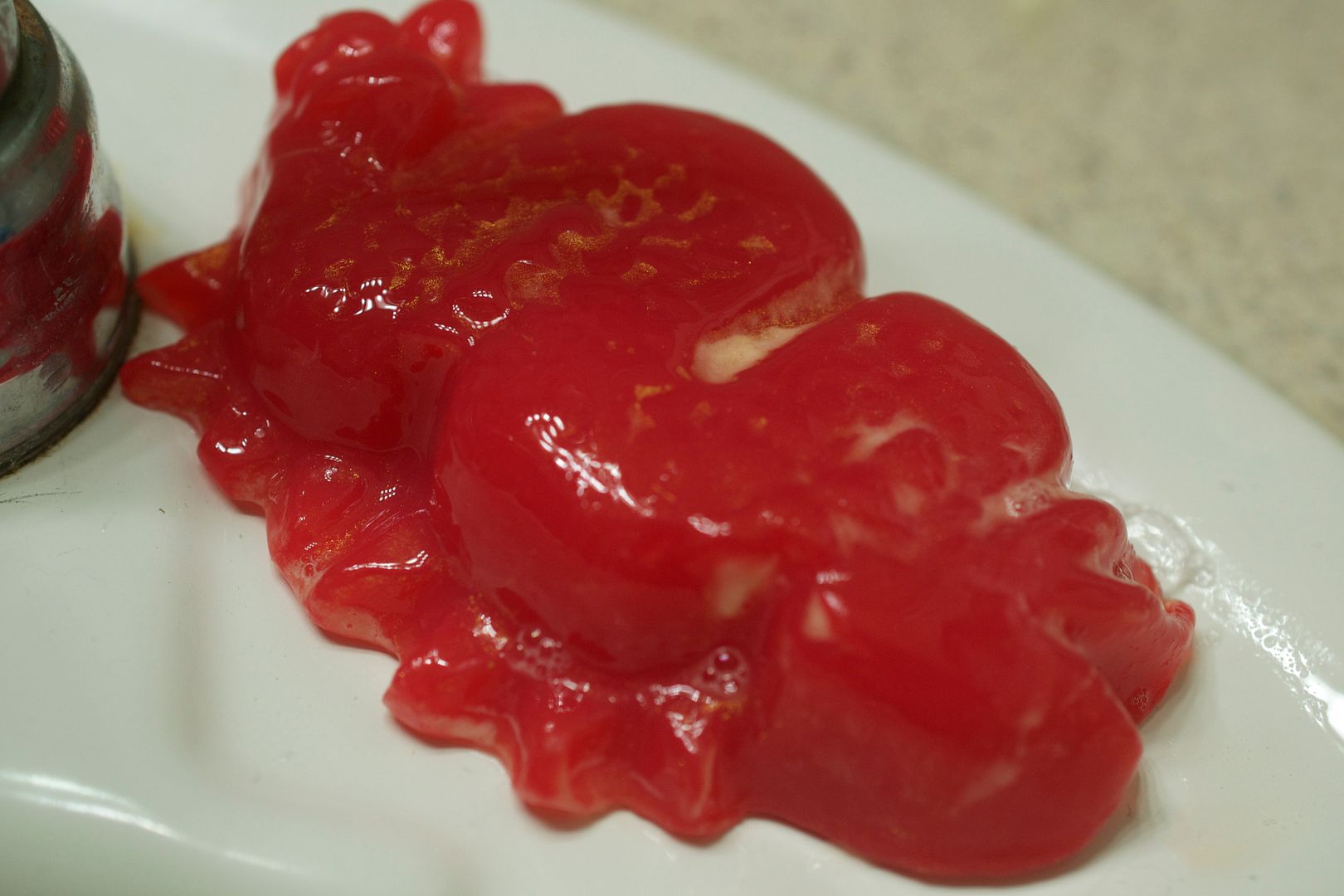 Ah yes, that's another thing. I find the Karma fragrance to be fitting for men and women. Because of its spiciness, it can easily work for girly girls, manly men and everyone else in between. How thoughtful of you, LUSH. You can snag this at LUSH locations and online.
Some Chinese New Year facts:
-Considering many Asian cultures celebrate it, Chinese New Year is commonly called Lunar New Year.
-The Chinese year is based off of the cycles of the moon.
-2012 is the year of the dragon
-In anticipation for the Chinese New Year, many families thoroughly clean their homes. Metaphorically speaking this is to get rid of the previous year's bad luck to make space for the new year's good luck.
-Red is considered a lucky color in China.
(source)
Have you ever celebrated Chinese New Year?