Have I told y'all how much of a fragrance snob I've become? I haven't worn anything other than all-natural roll-on's and solid perfumes all year. There's just something about traditional fragrances. I don't really like them anymore. They make my allergies go nuts and I just prefer lighter close to natural scents. Hence why I love my LUSH Gorilla perfumes.
Remember when I reviewed that bad boy Karma? Uh yeahhhhh. I am still in love with that fragrance. But wait, there are some new kids on the block.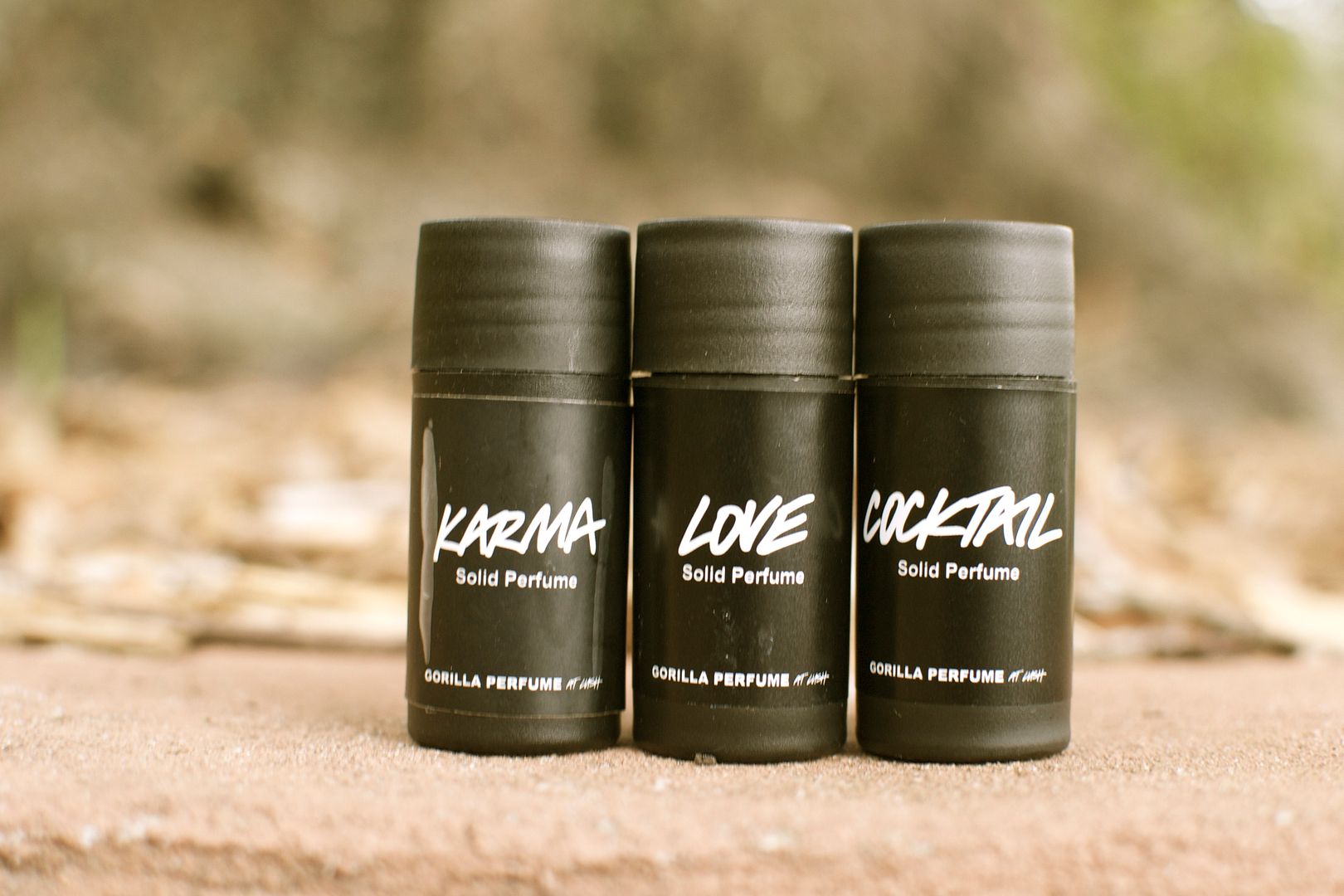 LUSH has added 13 new scents to the Gorilla Perfume line-up and I've got my hands on two of 'em.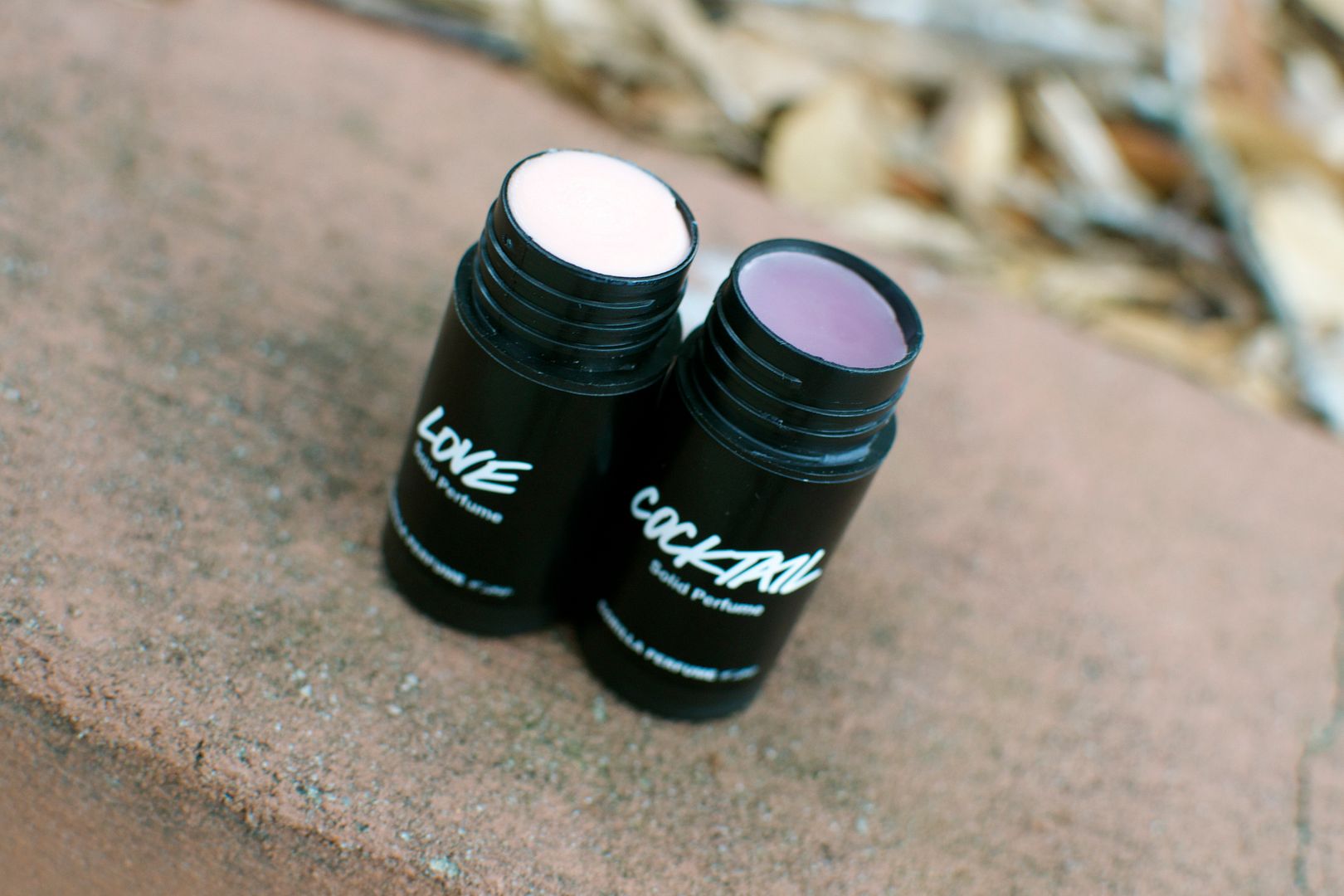 Say hello to Love and Cocktail.
Love: With a name like Love, you've got expect a scent to smell good. Because if it doesn't, you're all like, "Love stinks" and well, that….that just ain't good. Kudos to LUSH for giving Love justice. Literally. This fresh apple and cinnamon spice fragrance can fancy girly girls, manly men and everyone in between. I absolutely love this scent but The Guy didn't think it would suit him too well. But whatever. What does he know anyway? 8) Love's main notes Lemon, lemongrass, bergamot, apple, cinnamon, cassia, jasmine, rose, ylang ylang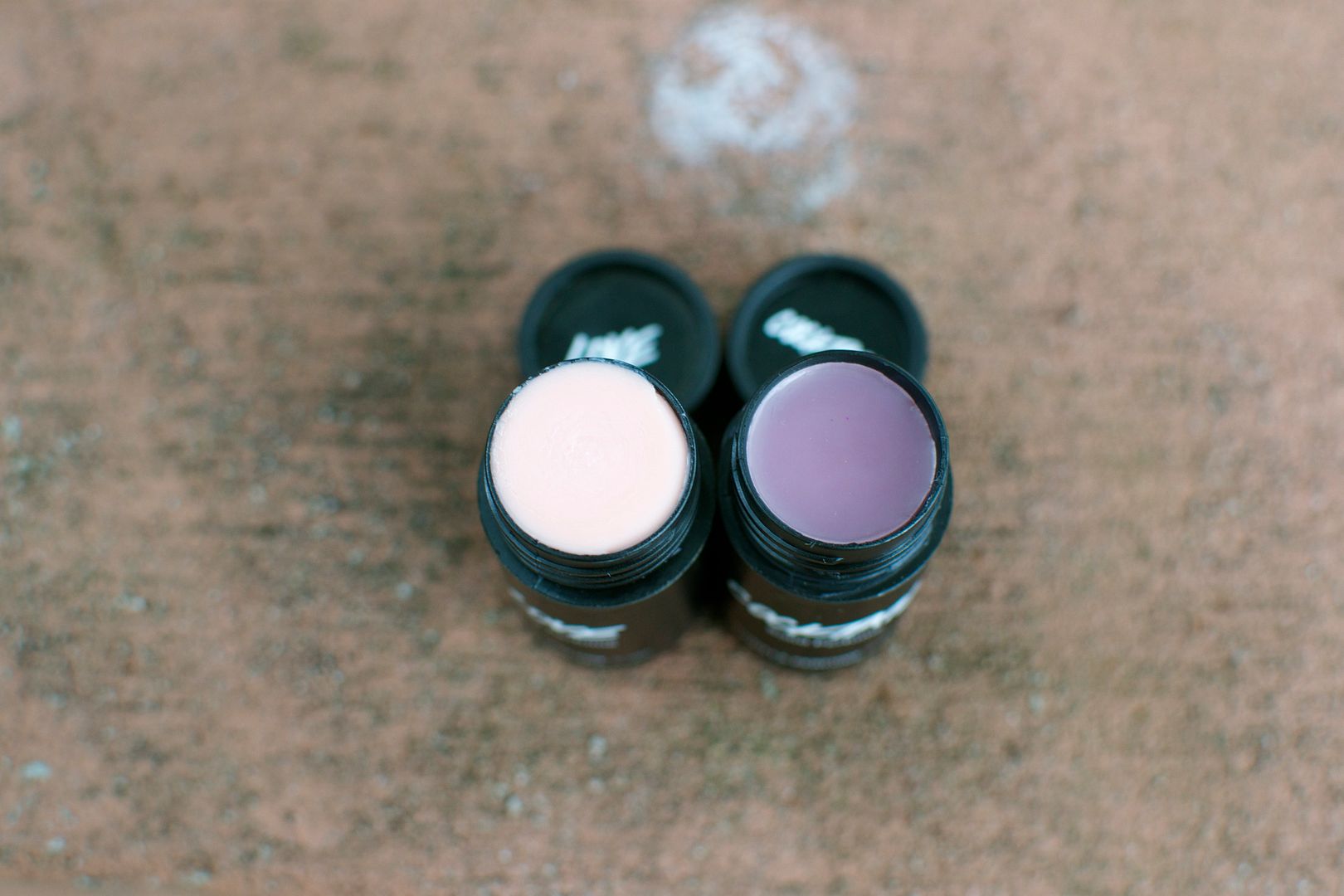 Cocktail: The Guy, however, DID like Cocktail. "Now this," he said. "Is better." Cocktail certainly has a bit of bite to it. It is unique in its own right and its creation is an homage to traditional French 1930s perfumeries. It is a little on the stronger side for me but somehow…I still like it. It's a floral fragrance with notes of ylang ylang, cananga, jasmine, rose, orange blossom, oakmoss and sandalwood.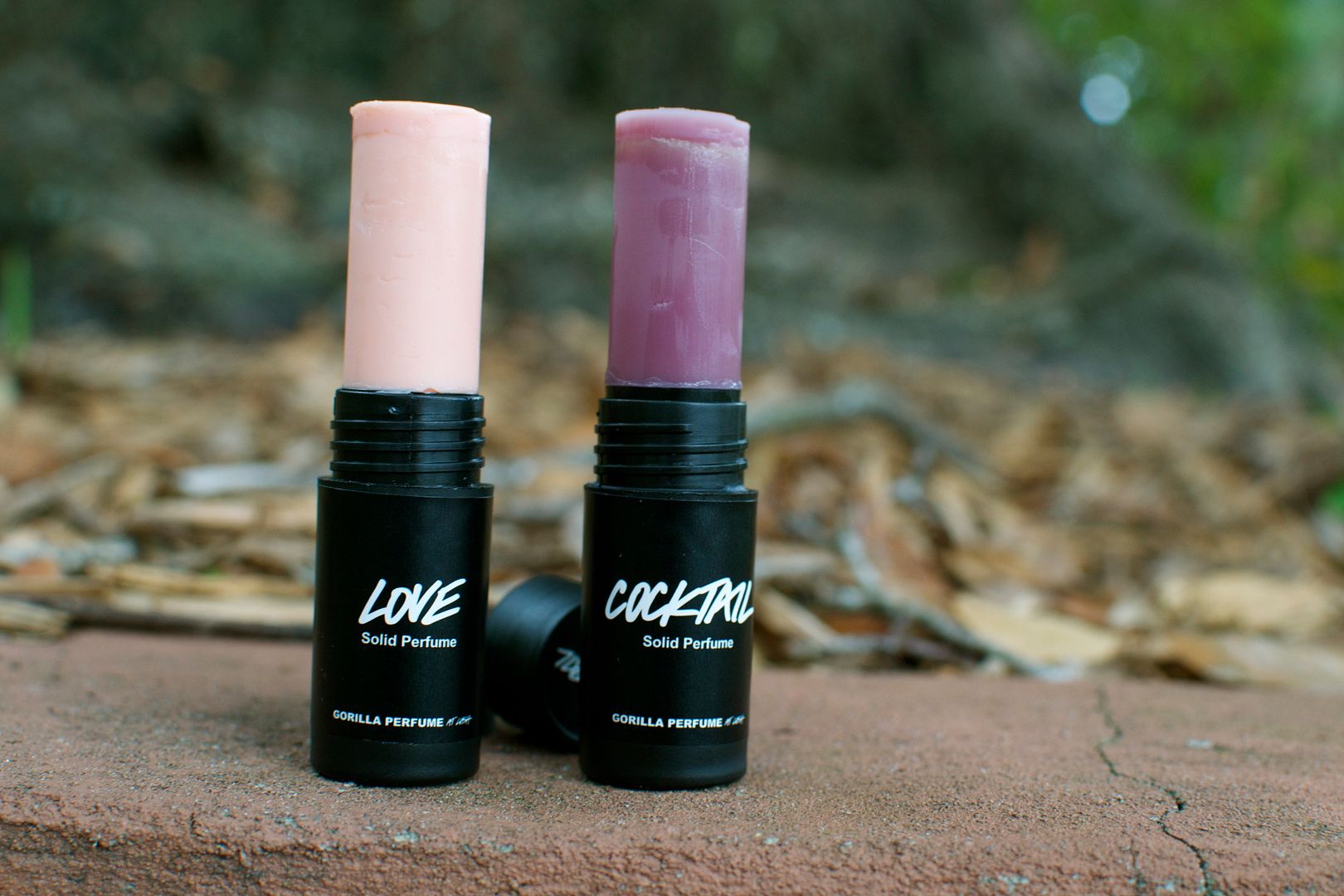 I can't wait to get my hands on some more of these fragrances. I've got Superworld Unknown and 1000 Kisses on my radar. Solid perfumes are so what's hot when on the go.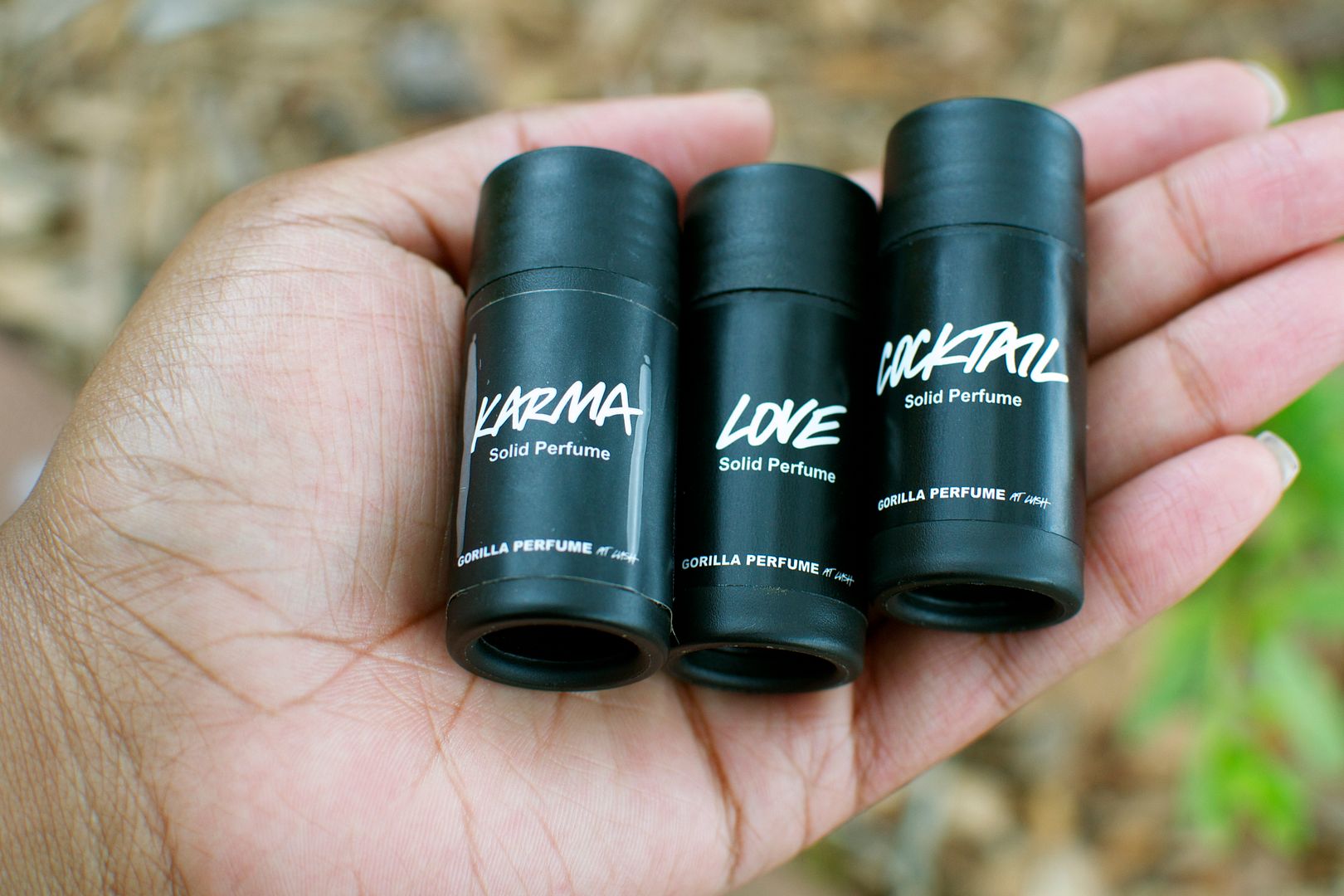 You can toss 'em in your purse, carry-on and bookbag. The solid perfumes retail for $12.95 but if you are more of a spritz-y guy or gal, LUSH has them in various sizes to suit your needs. But you can only snag 'em  online here.