I talk a lot dental health. Mascara ain't got nothin' on healthy teeth and gums. And my dentist didn't even pay me to say that. 8) Point is–if there is a super cool dental health product or brand, you can bet that I'll want to check it out and review it for y'all. Take LUSH's Dirty Tooth Tabs for example….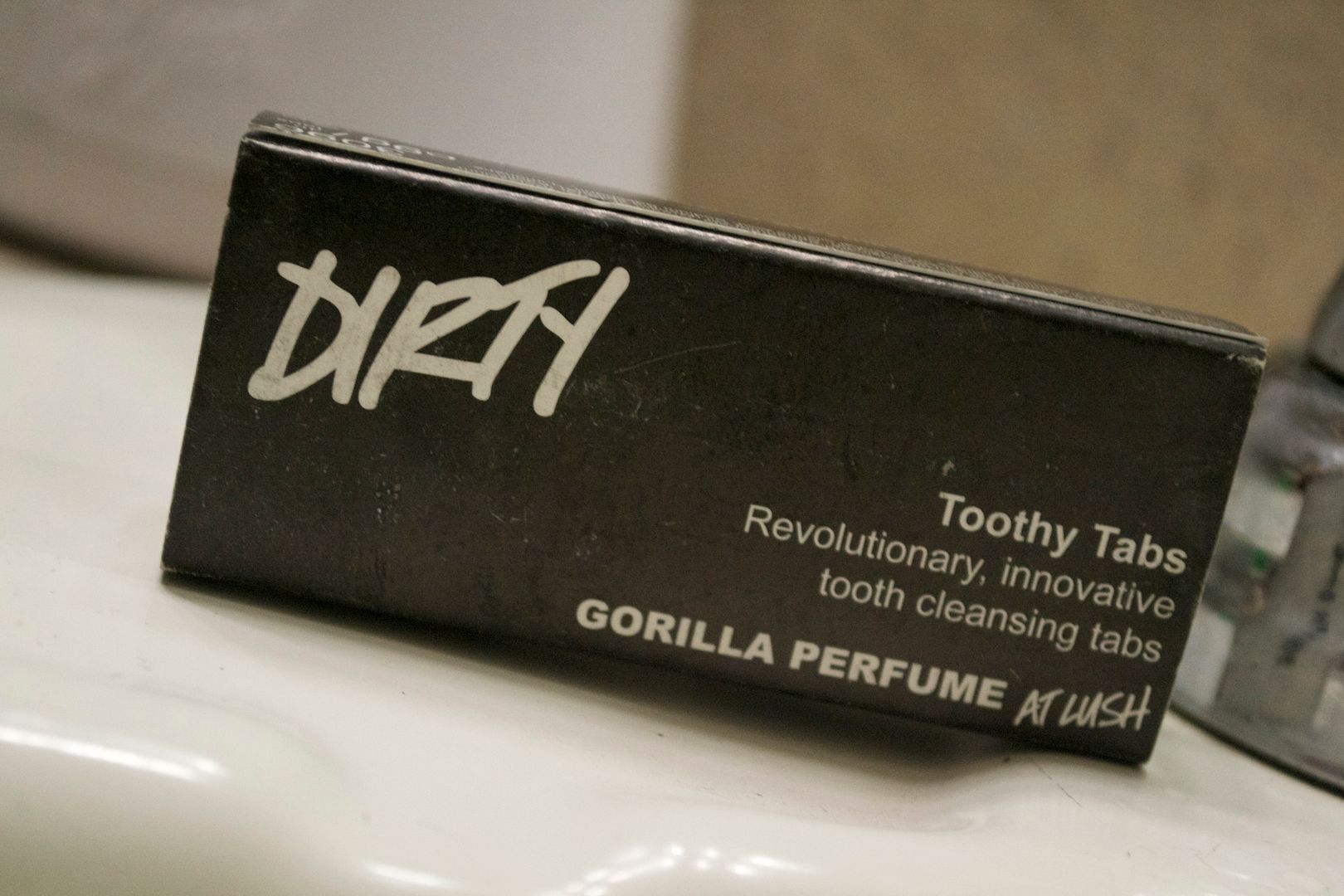 Made without preservatives but WITH natural ingredients, these Dirty Toothy Tabs are super ideal for traveling and teeth brushing on the go. While I'm not sure I'd trade my traditional toothpaste for these, I think the Toothy Tabs may find a permanent spot in my traveling case. Will the tabs remove plaque and leave your teeth feeling clean? Absolutely! But the fresh breath babe that is me needs to feel a burst of freshness and you just won't get that with these tabs. You also don't get the "whitening" agents in Toothy Tabs. I love toothpastes that also whiten and would consider using the Toothy Tabs daily if they had properties that assisted with that. The good news is, they are super easy to use. The instructions are right outside of the packaging.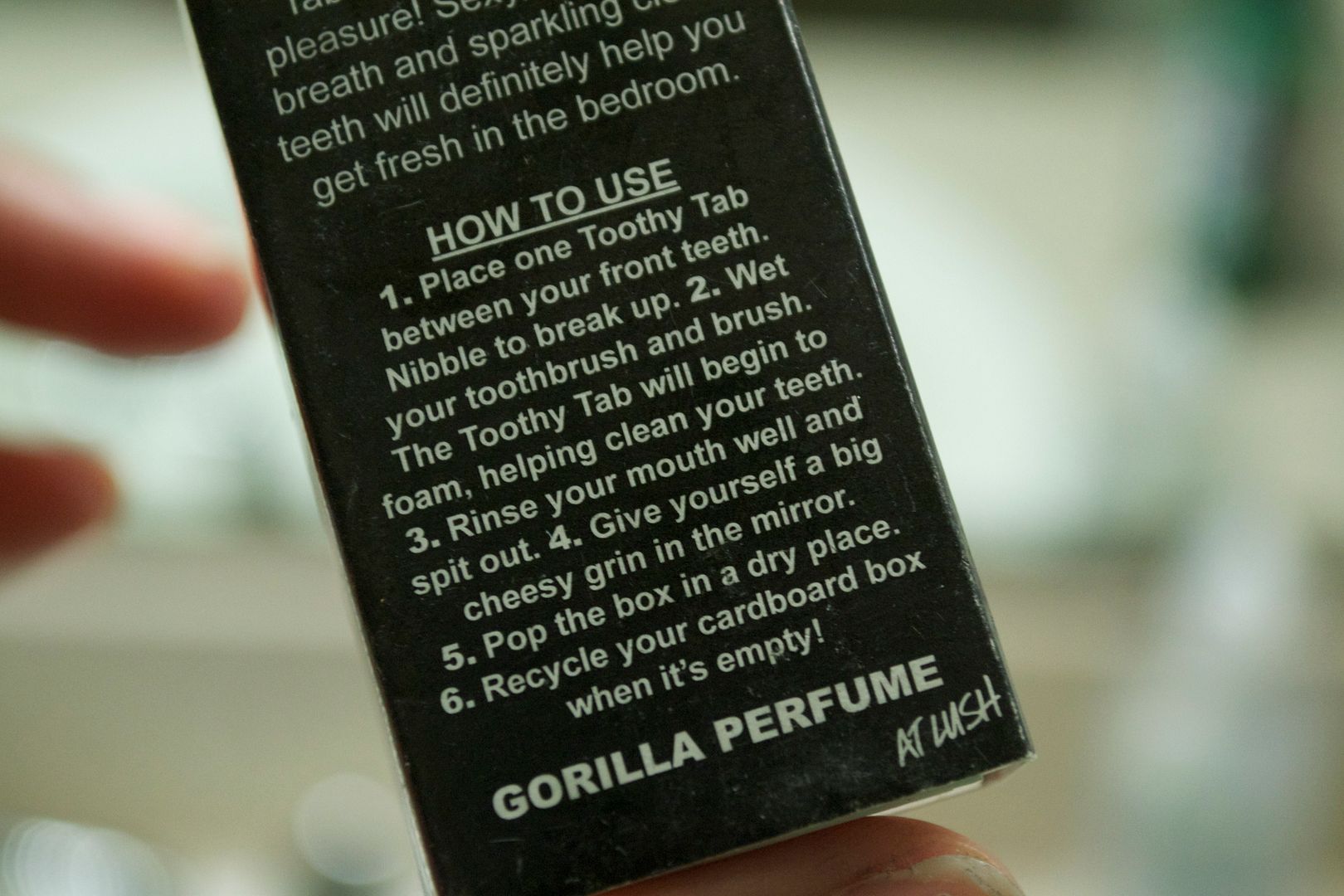 And they don't foam up as much as a traditional toothpaste but it does enough to where your teeth will feel clean. Even better is that you can get 40 of these teeth tab-ies for $3.95.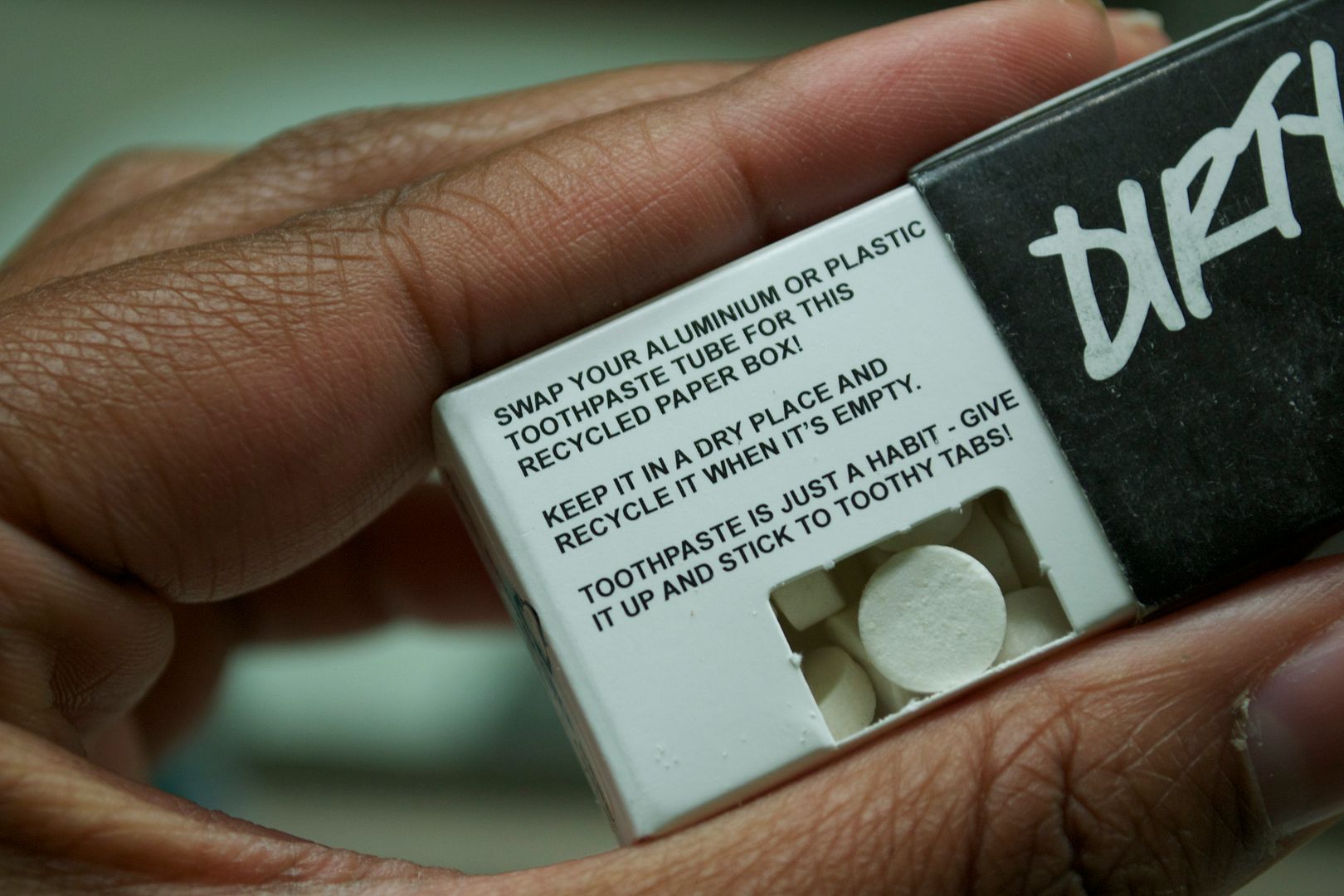 That's about the same price as traditional toothpaste AND you can easily recycle the cardboard container. Is it cost effective going from regular toothpaste to Toothy Tabs? Maybe. The average person brushes their teeth twice a day so 40 tabs at twice a day in a month equals 60 tabs. That's just for one person. Of course you'd need more tabs for more members in the family. Going through 2-4 boxes of Toothy Tabs a month at $3.95 a pop isn't THAT much of an investment for dental health.
I do however find these to be extremely practical for traveling. They take up less space and while you don't get that super minty breath like you would from a store-bought toothpaste, I love the way they make my teeth feel. Even though they don't provide enough for me to use every day, I wouldn't mind using these every now and then every time I take a trip. Plus, they're just fun to use. They come in 6 different flavors and you can grab them at LUSH locations and LUSH.com.