When I found out that MAC Cosmetics gathered some of their favorite bloggers to put together a collection of their customized lippies and shadows, I was geeked up. I mean, hello, this showed that bloggers have voices that are valued! I saw it as an enormous step up for dedicated bloggers everywhere.
And then I saw promo photos of the collection…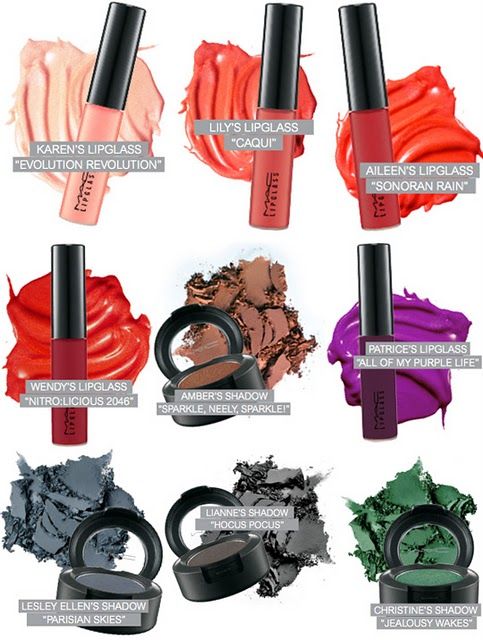 I'm supposed to be on makeup promotion. Just what in the world am I going to do now?
Eyeshadows
Lipglasses
You can't tell me that every shade isn't calling your name.

It must have been a dream for these bloggers! Getting to have the opportunity to SEE how makeup is made and then to custom make and name your own to sell to the masses? I would have fainted on the spot.
The collection will only be sold for a limited time online and only in the U.S. and Canada. Yeah, I know….that part sucks. Hurry and get your shoppin' on!
Many congrats to my girls The Makeup Girl and Afrobella. They are two bloggers that have acted as wonderful mentors and friends and I could not be more proud of them.
Which products do you have your eyes on? I've go to grab All My Purple Life, Hocus Pocus, Jealousy Awakes and Caqui. Get them before they sell out!