As a beauty blogger, sometimes I feel like I HAVE to wear make-up at events where I am representing Clumps of Mascara. Beauty blogger=she must wear make-up all of the time, right? Wrong. I may don a face of make-up 3 times a week tops. But because I was out and about meeting with fellow bloggers, I wanted to look jazzy and so here's what I was rockin'…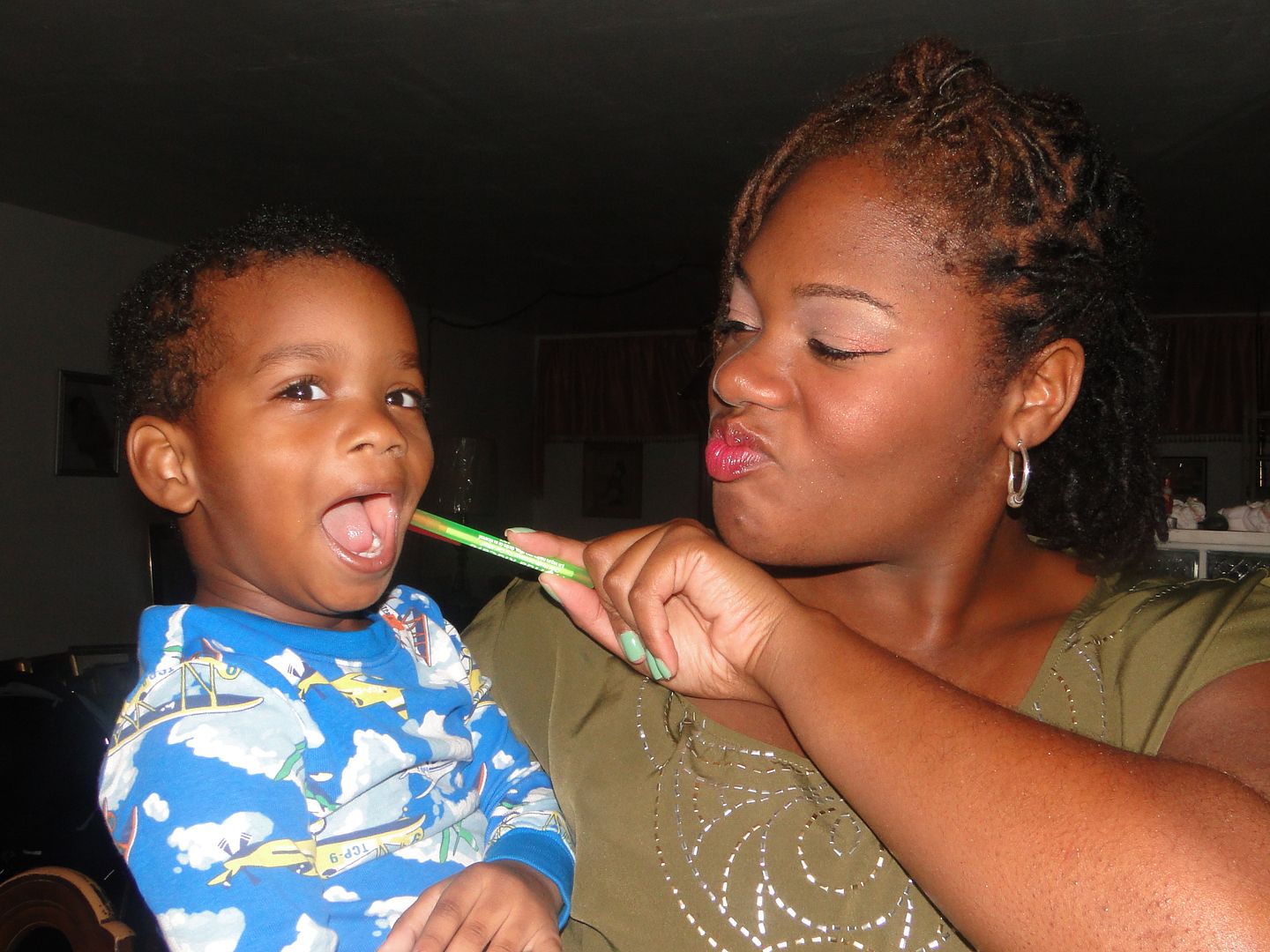 That's my little cousin B. Yep, he's a B too. Silliest boy ever.
That look took a good 10 minutes-which is all I had considering I gave myself very little time to head to the conference. A neutral eye with a good amount of liner and a poppin' lip is all I had time for. I kept the cheeks simple and used my Tarte bronzer. Gosh, I can NOT get enough of that.
The next day was another neutral eye and poppin' lip (I've got a video tutorial  about how to achieve such a look here) until I got my face beat by celebrity make-up art Tia Dantzler.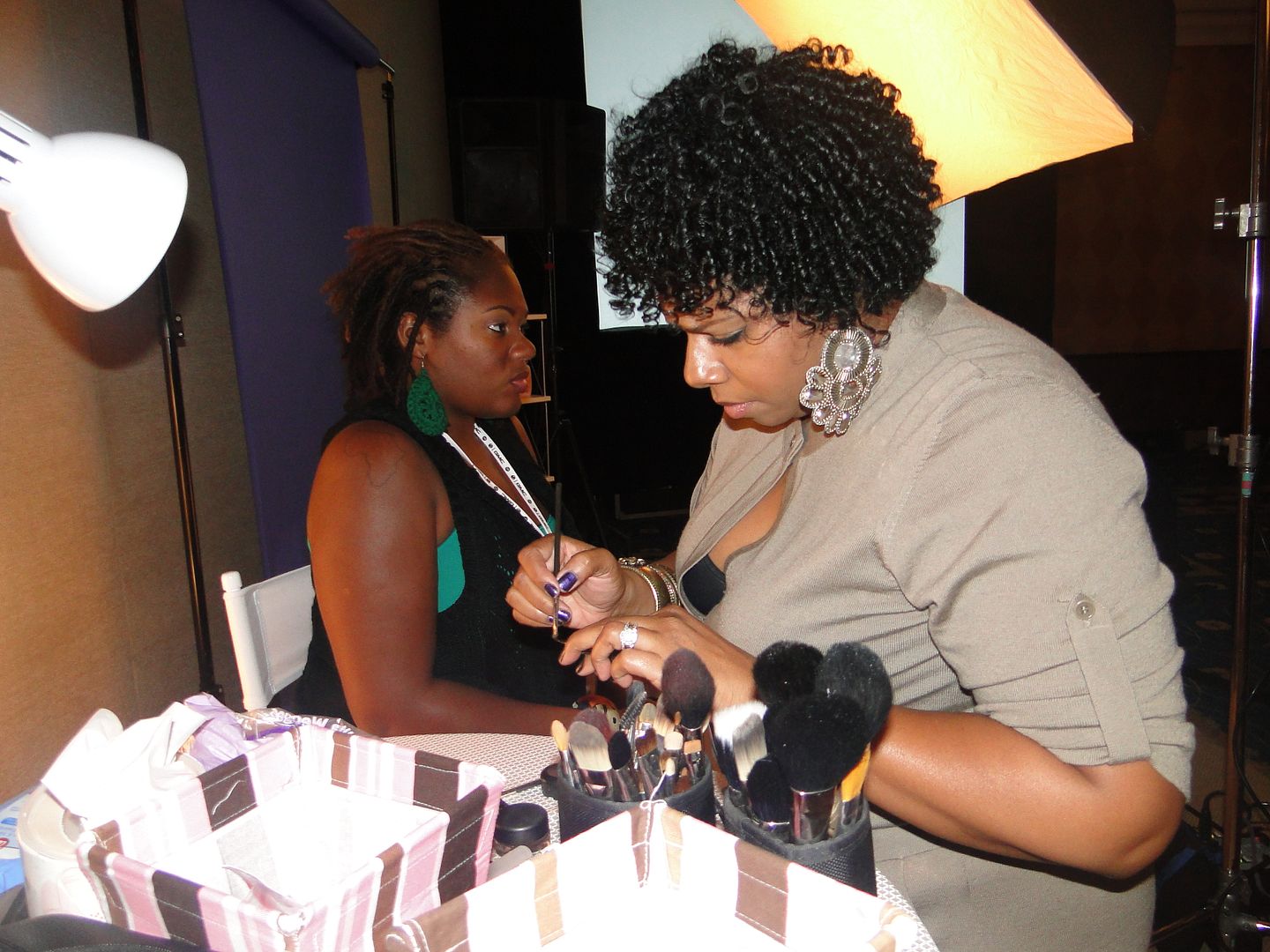 O.M.G…when I found out that Tia was going to be at the Blogalicious Conference, I 'bout fainted. I've been a fan of hers for quite some time. Following her on Twitter made me love her more because she's just so wonderful and positive. Imagine my surprise when I found out that Tia was going to be doing make-up for conference attendees followed by our own photo shoot. But doing the make-up for a beauty blogger can't be fun for a make-up artist.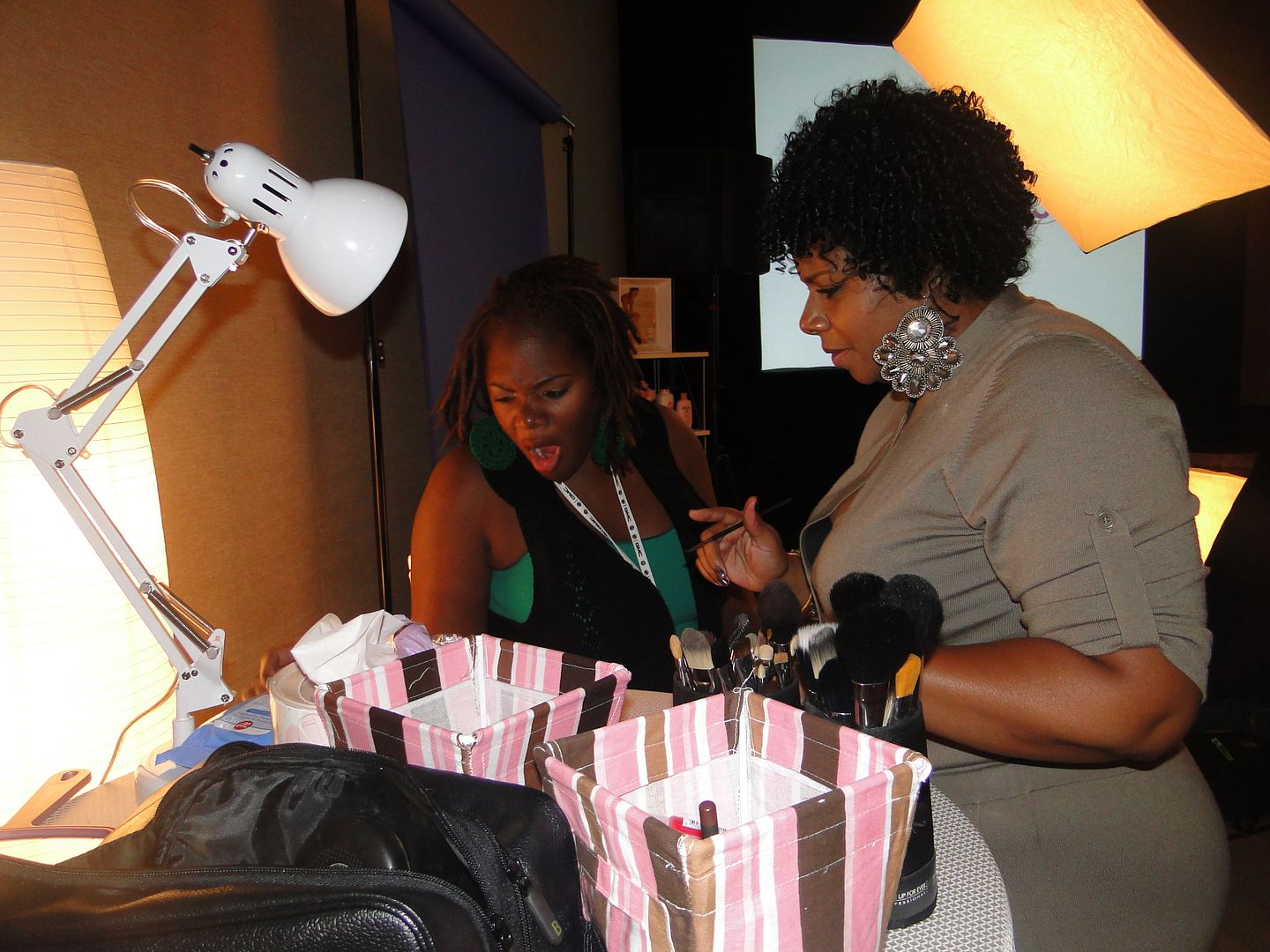 See my face? I wanted to know about each and every product used. I would even try to "guess" what was used. I'm a dork like that. And Tia was just so wonderful and patient with me.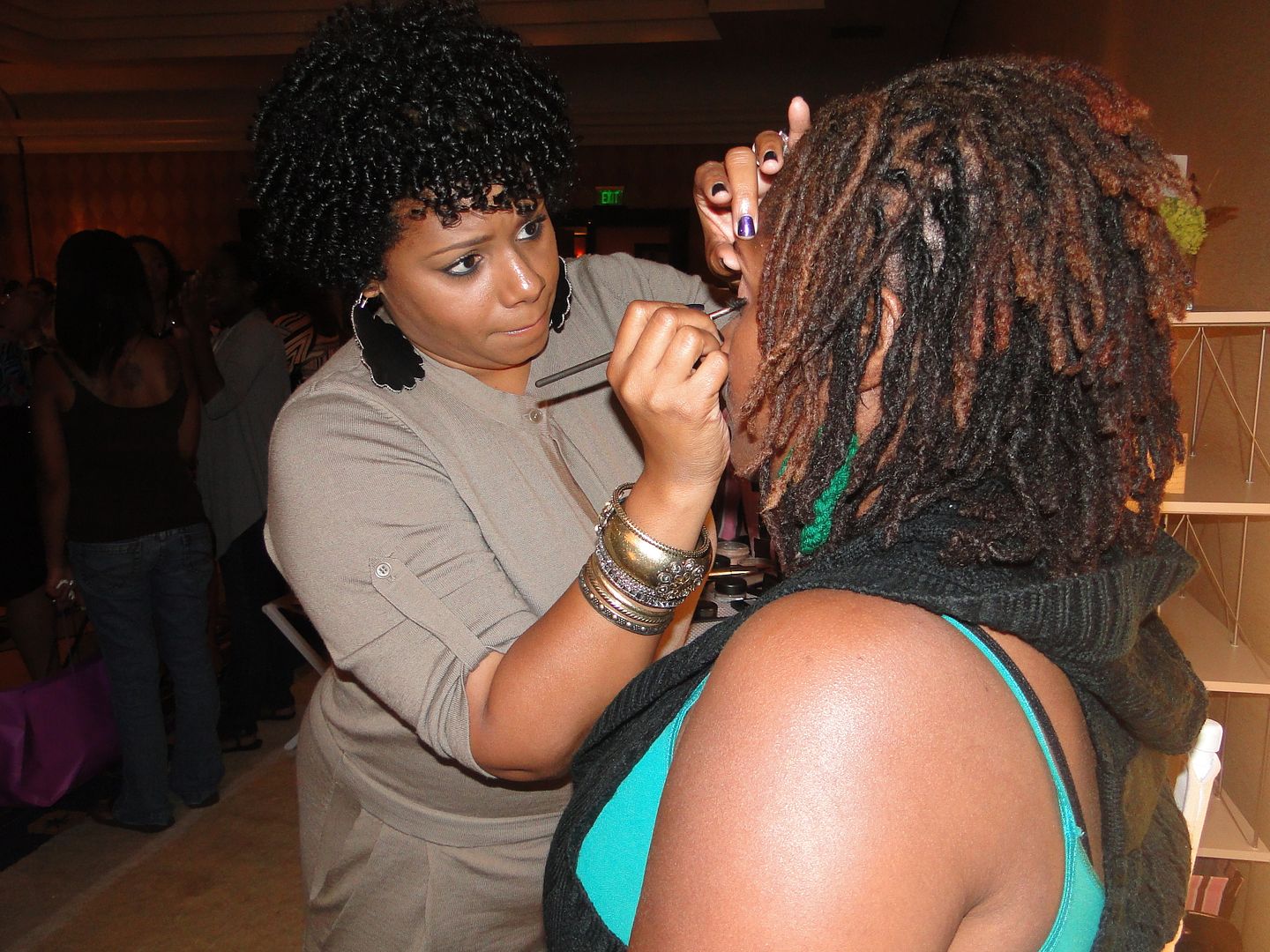 And if she was like "OMG, will this chick just shut up already?" she certainly didn't let it show.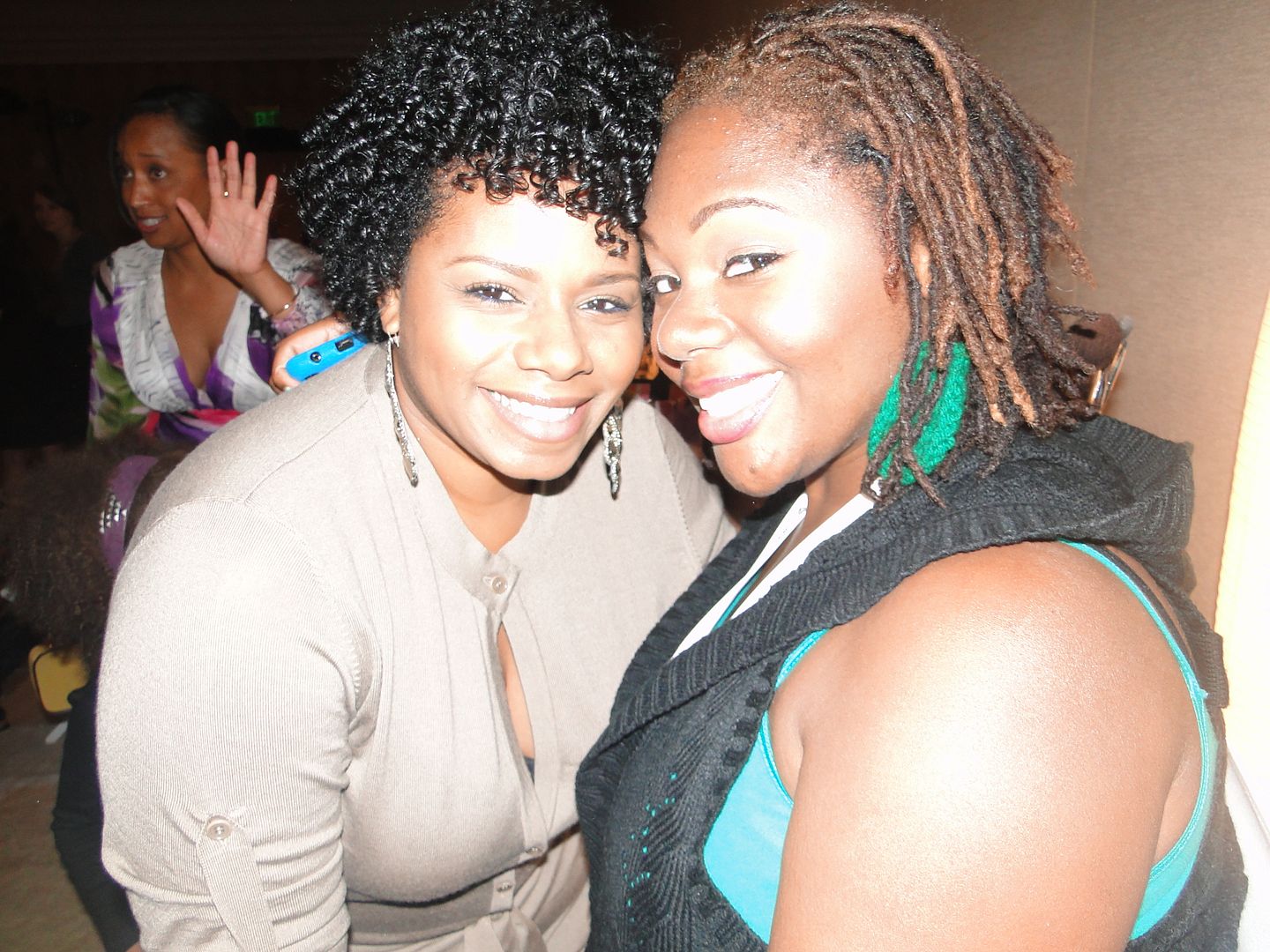 That lighting is super bright but as soon as we get the pictures from the photo shoot, I'll be posting them. My best friend Sam got her make-up done too and did a video talking about it. While she was getting her make-up done, I was teaching my goddaughter Sophie how to stick out her tongue.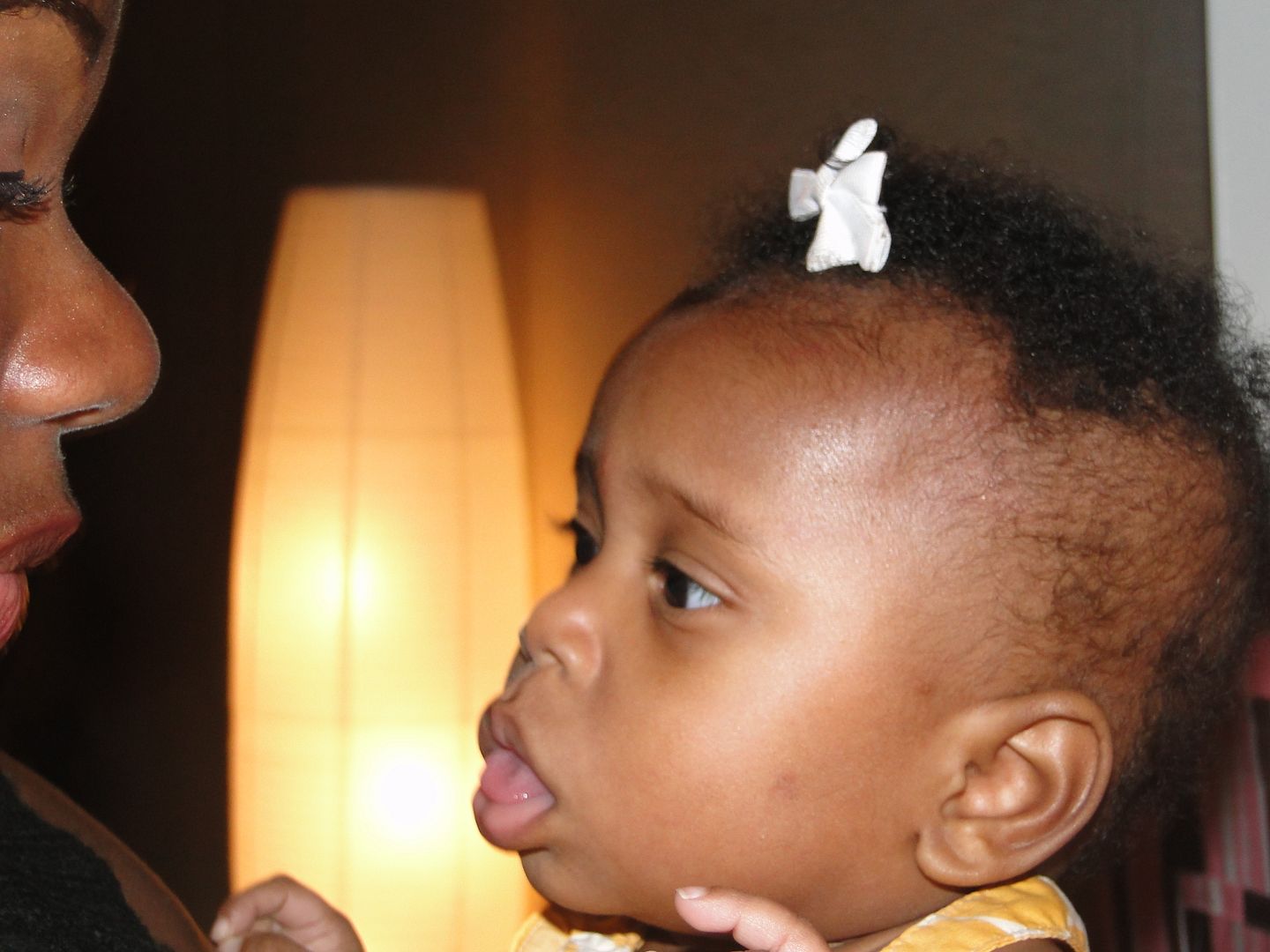 I'm such a big kid. Grow up? Never! Moral of this blog post, B will probably never grow up, Tia Dantzler is an amazing make-up artist and beautiful soul and the Blogalicious Conference reigns.
Besitos,