I hear it alllllll the time. "B…you never review enough foundations." I know. I know. But it's only because I don't really wear foundation. Dude, I live in Florida. That and the fact that I sweat like a beast. Wearing a full face of foundation everyday just doesn't make sense to me. But every now and then I like to even out my skin and look all flawless and whatnot. When I have those moments, I play around with different foundations. Laura Mercier's is still a holy grail as is MAKE UP FOR EVER's HD foundation.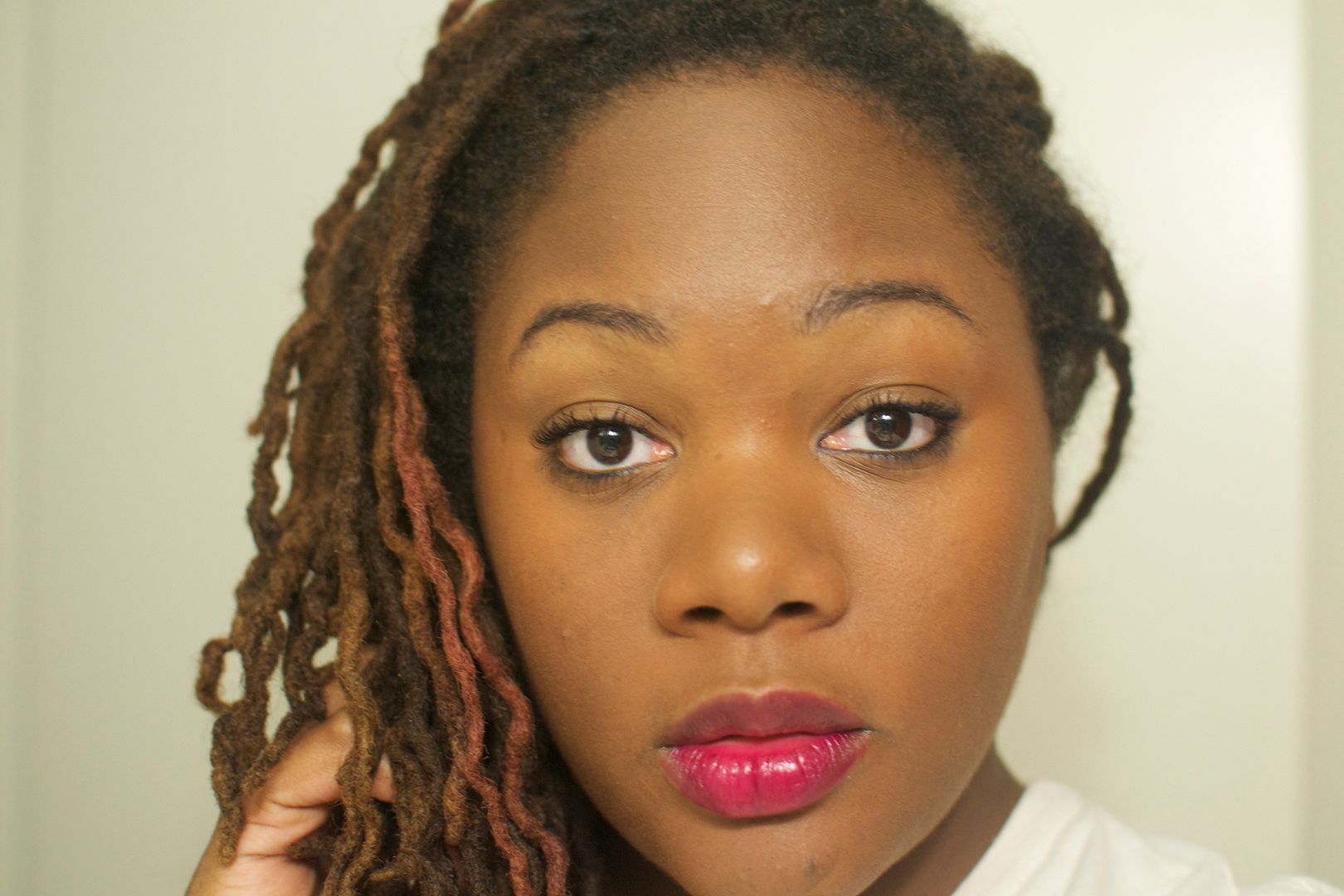 Sooooo can't believe I am just now reviewing this. I've been loving this foundation for a while. In fact, it's one of the few that I find not only matches my skin beautifully without much doctoring up, but it also looks good in photos. Lord knows ain't nothin' worse than seeing a picture of yourself where your face and neck and are TWO different colors.
Not a good look, y'all. Not a good look.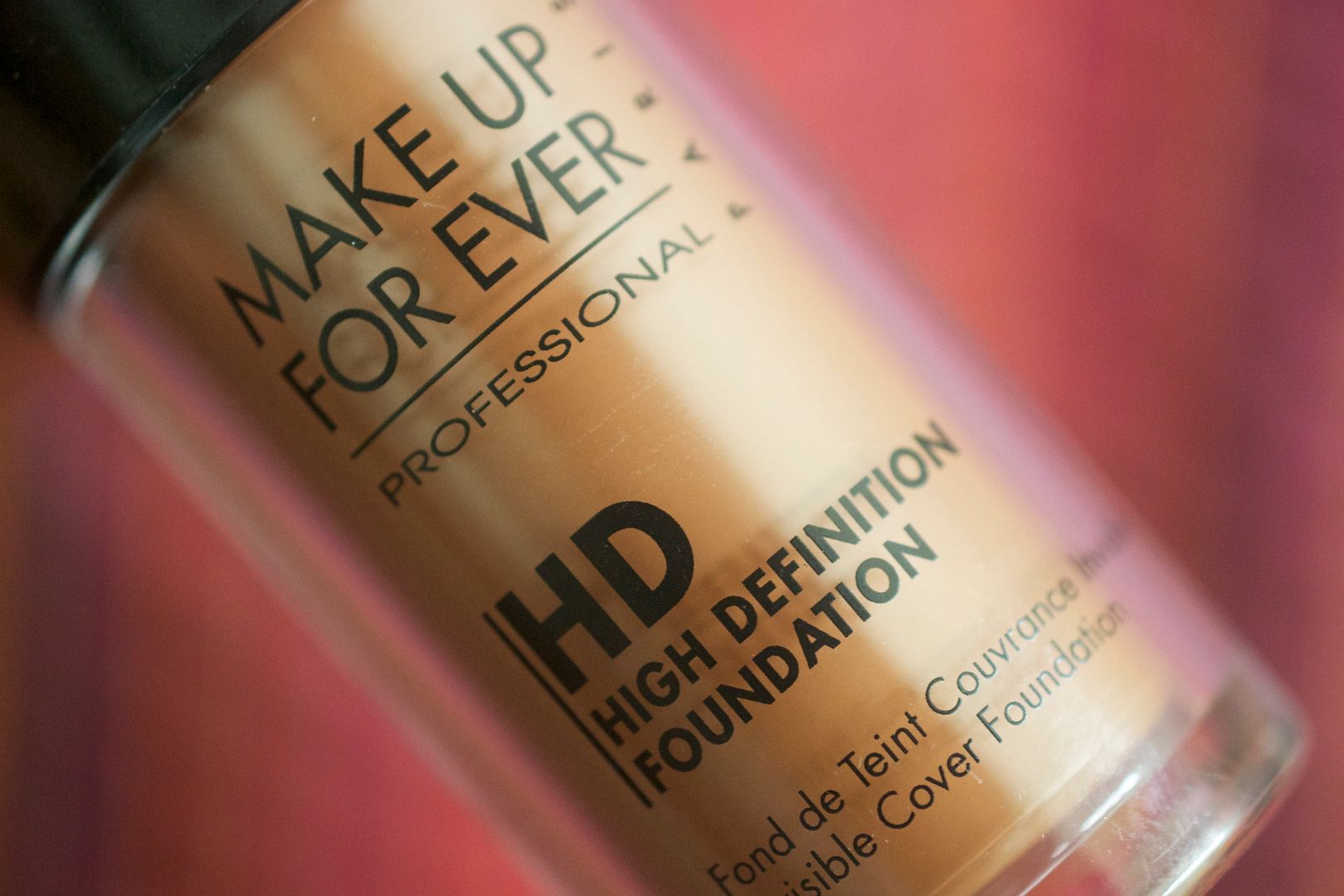 First of all, can I stop for a minute and give MAKE UP FOR EVER some major props for actually having a diverse selection of foundations? This very rarely happens. Most brands will a dozen shades of ivory, some neutrals and only 2-3 darker shades. But MUFE gets it.
Their 178 works very nicely for me. For reference, I am NW45.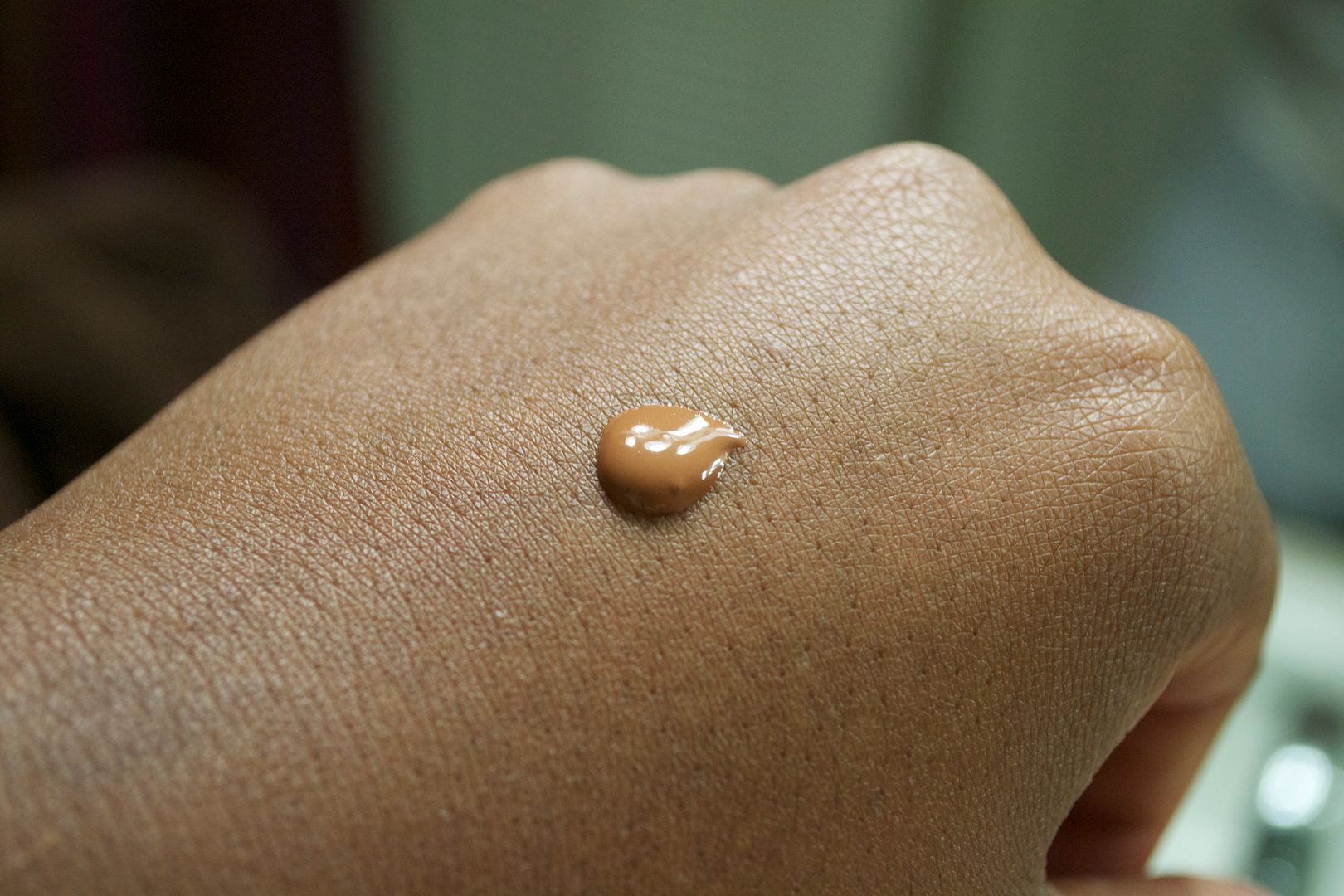 Y'all know the deal with my bare skin. I suffer with acne, hyperpigmenation and ingrown hairs on my chin. Those ingrown hairs are the worst because the only way to get rid of them is by breaking the skin and removing the hair. Aaaand, of course I'm left with scars to deal with. Ugh. See all three here…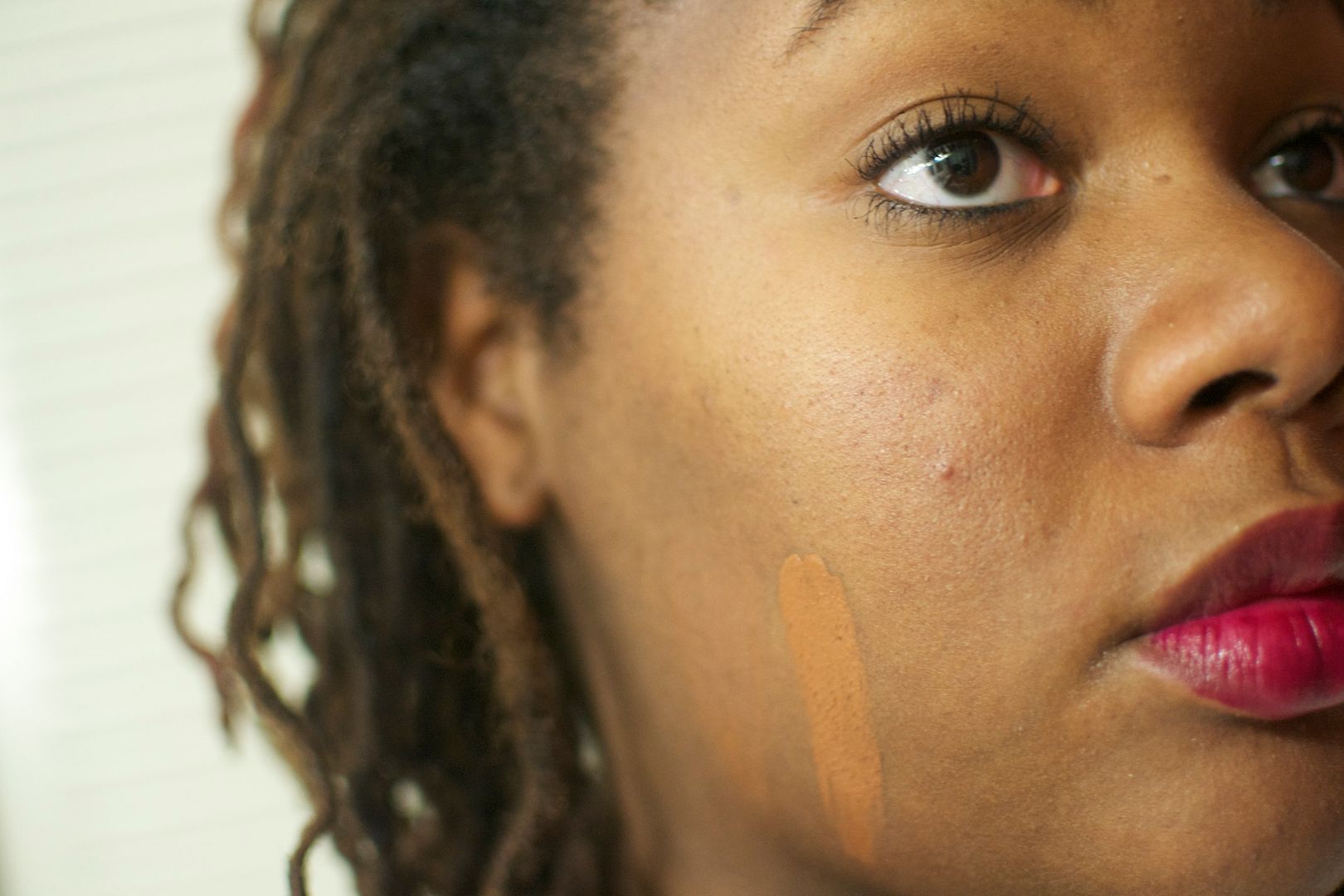 I conceal the hyperpigmentation daily with just a bit of concealer and a powder. I can proudly walk concealer-less but only because the acne scars are going away little by little.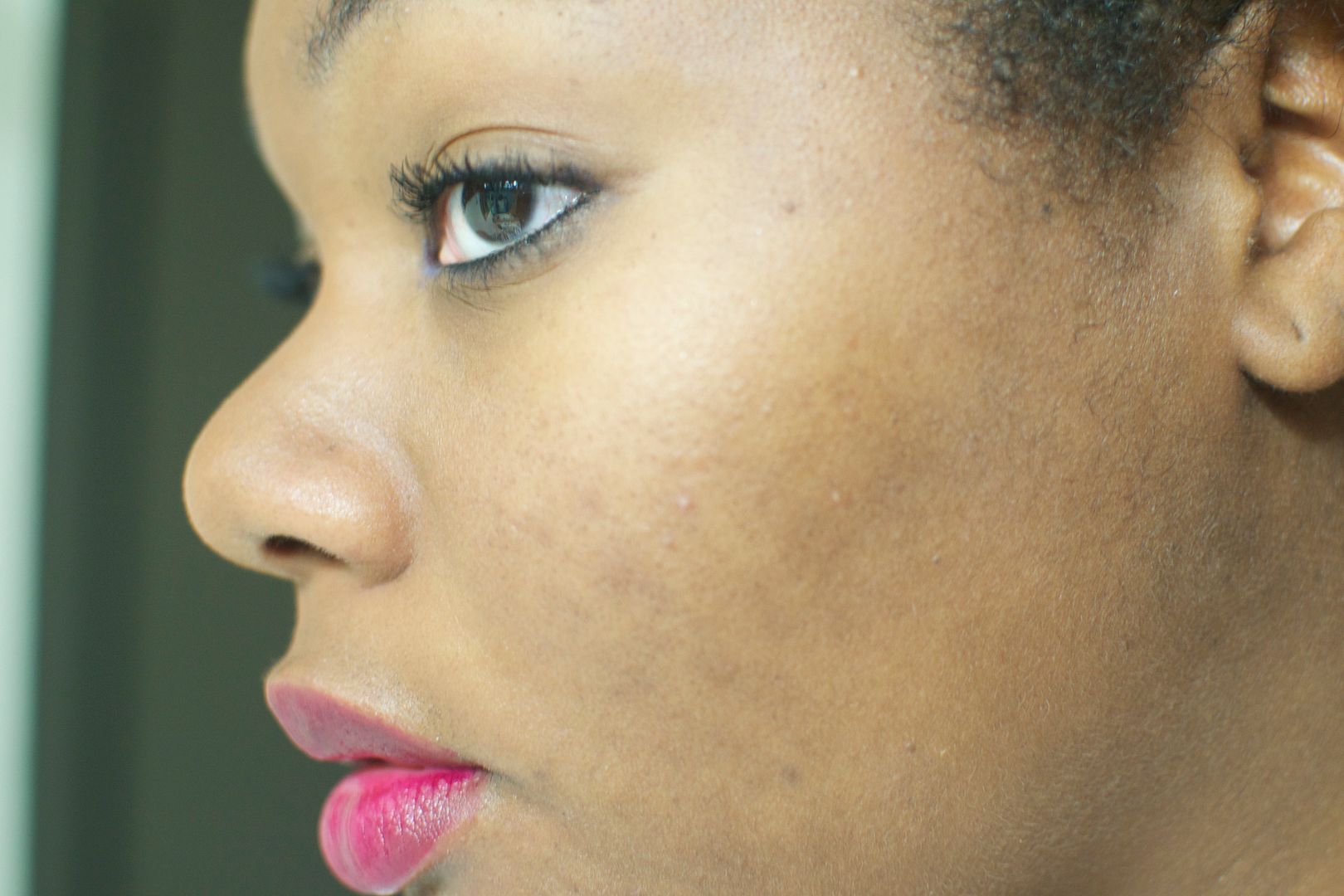 Gracias a Dios! But even though I want to wear foundation for special occasions, I do NOT want to look like I'm wearing it. Ya know? I never wanted to be one of those gals that looks like she has on a ton of makeup. It's tricky trying to achieve this because a lot of times, full-coverage foundations give you that "I've got on makeup." look.
MUFE's HD foundation is one of the few that allows me to feel confident. Watch this…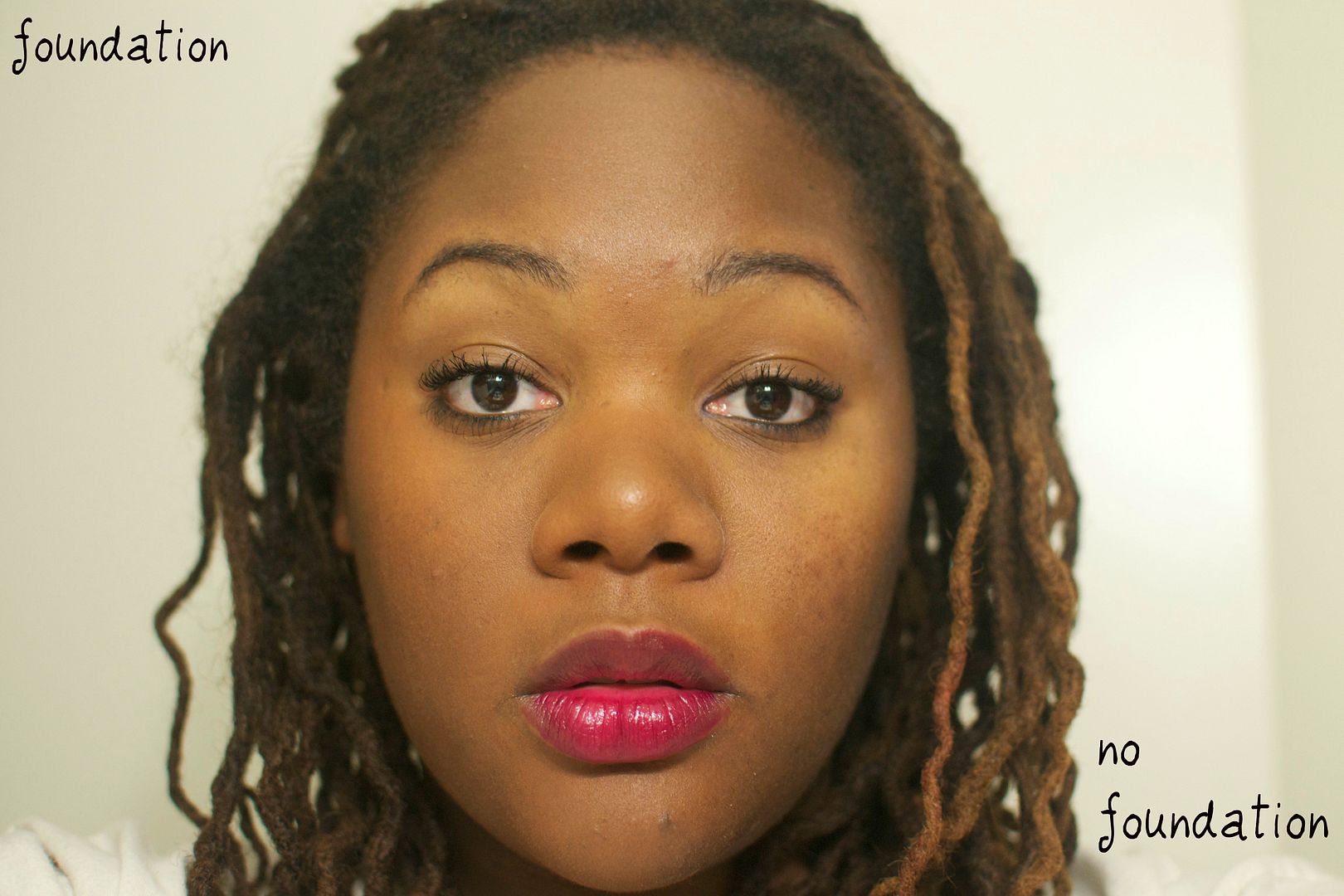 Not too bad, uh? The left side looks even but I don't look like another person. Now on both sides…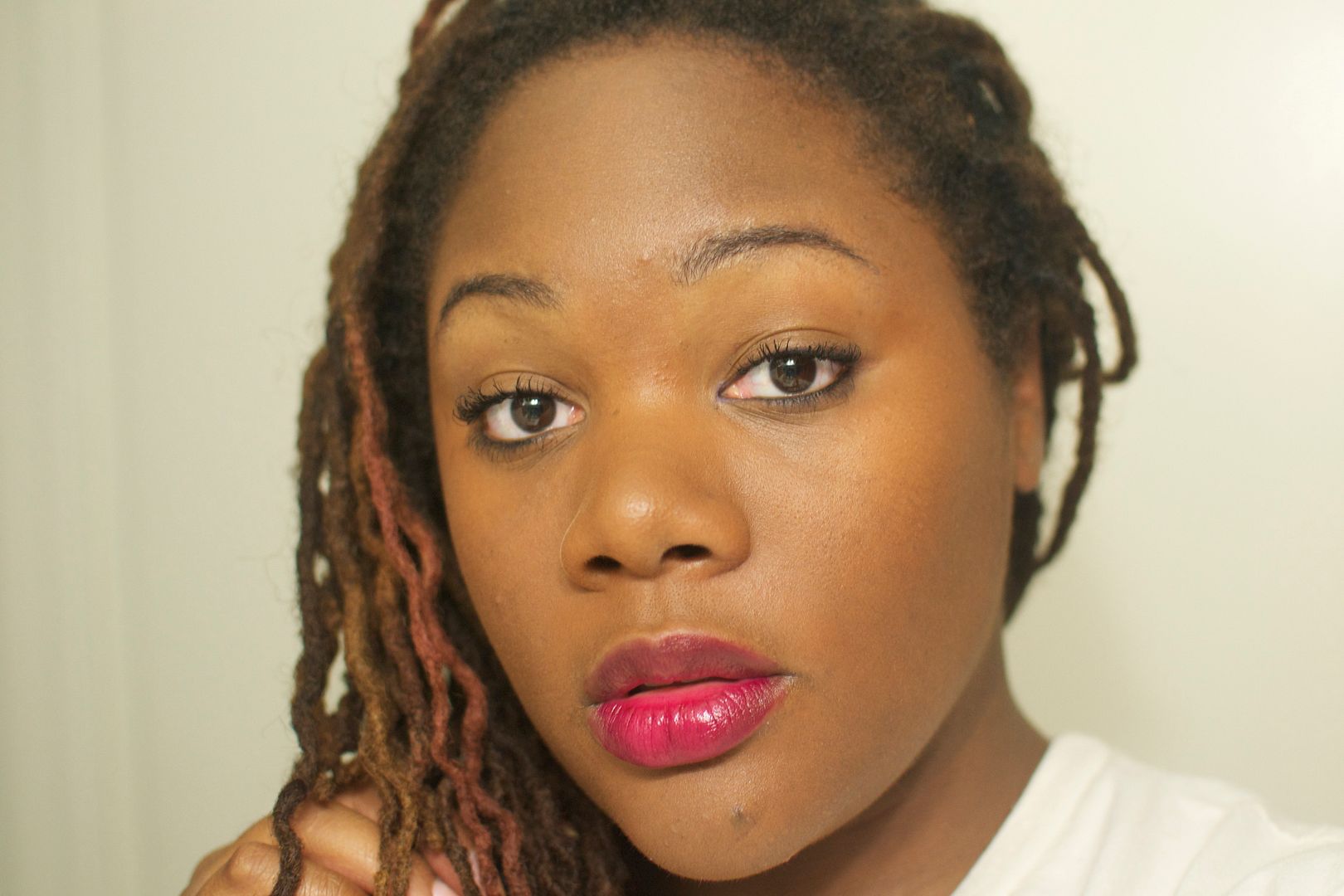 Uh. Just ignore my horrid blending efforts around my mouth and chin. That's another reason why I can't wear foundation regularly. It just takes TOO much time to make sure every nook and cranny is in place, ya know?
Do I look too makeup-y? I don't think so. Which is why I LOVE this foundation. Close up, though…I do realize that when I wear foundation, my pores look HUGE.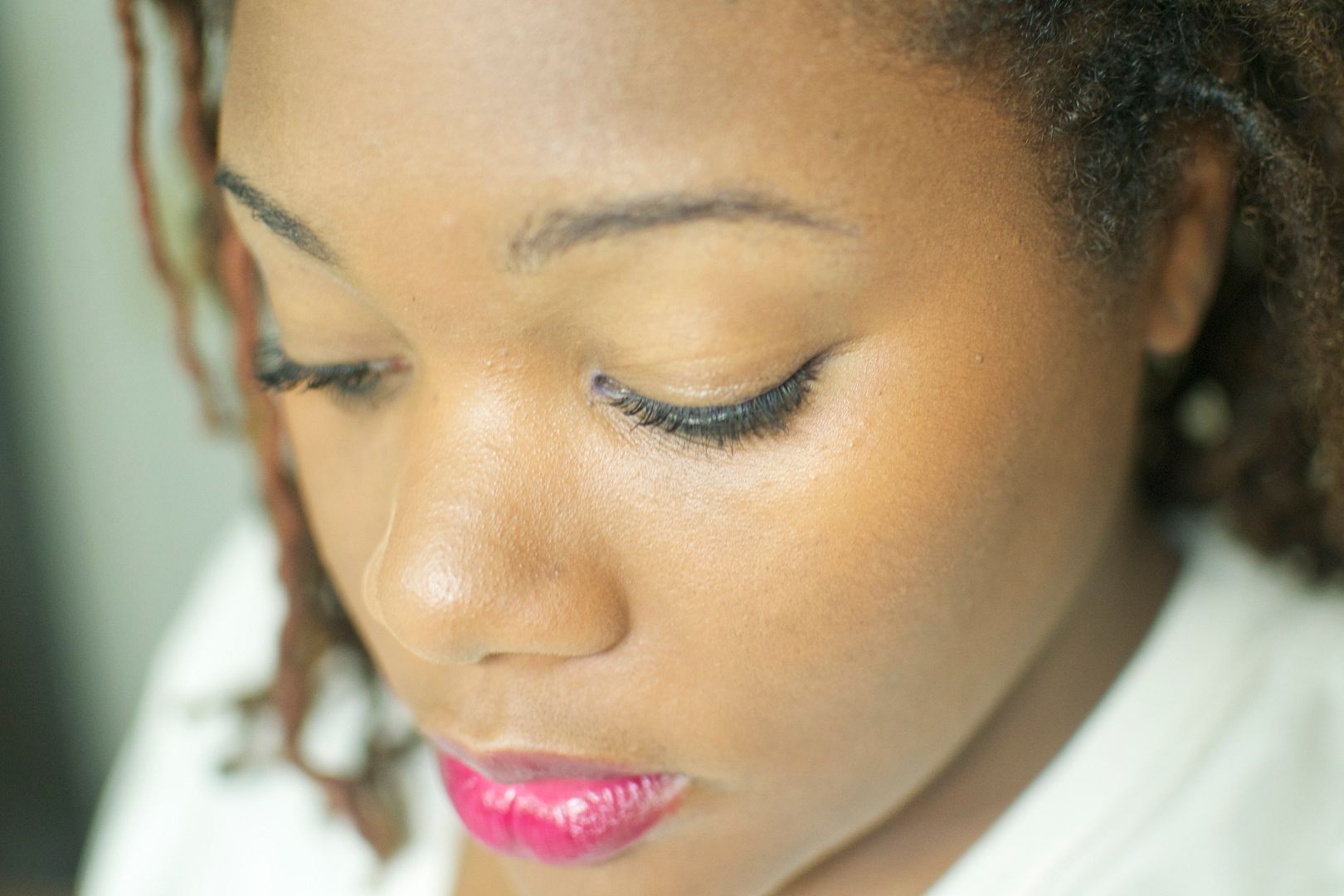 I kinda don't care though. *shrugs* I mean…should I? 😉 So yeah. This foundation will always be with me. It's $40 but considering I wear it once, twice and maaaaybe three times a month, it'll be a while before I run out.
Of course you can get this from Sephora and Sephora.com. I totally recommend going IN to Sephora if you can, though. They'll hook you up with a sample so you can try before you buy.
Considering this is one of the most popular foundations on the market, I know some of y'all have tried it. Whatcha think? Yay or nay to MAKE UP FOR EVER's HD foundation?