It's been a hot second since I've done a post with my Makeup Wars sisters. I know, I'm terrible. But I've crawled out from under my rock and today my girls and I are sharing our favorite purple nail polishes.
Soooooo not an easy task. Especially for a nail polish hoarder like me. How can I possibly have a favorite? That's like asking a mom to pick their favorite kid. Okay, I'm kidding. I am hands down my Mom's favorite. Just like Cult Nails' Flushed is my favorite purple nail polish.
Now as much as I love this baby, she just doesn't photograph well. Cult Nails describes Flushed as a true "Blurple" (blue/purple) buildable sheer with an intense purple/pink shimmer effect that appears to glow through the polish (source). Yeeeep, that description is dead on for me. This nail polish has everything I could ever dream in a polish. It's so unexpected and I'm always getting compliments when I wear it.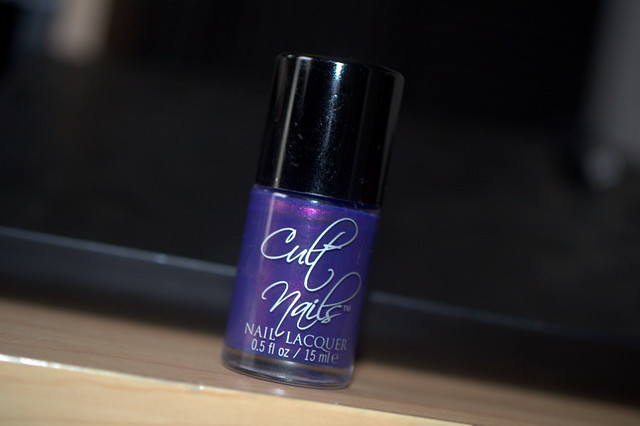 And then there's that luscious jelly finish. *swoons* I can't get enough. Best purple everrrr!!!
Check out the purple nail polishes that my gals picked.
Purple nail polish lovers…do you have a favorite?