Didn't know Manic Panic had mascaras, did ya? I didn't either. I've known about Manic Panic since I was a teenager. They were the brand of hair dyes with the crazy colors. You know…oranges and greens and purples. If you wanted a funky hair dye, Manic Panic is where you went. Are their mascaras just as awesome?
Let's seeee….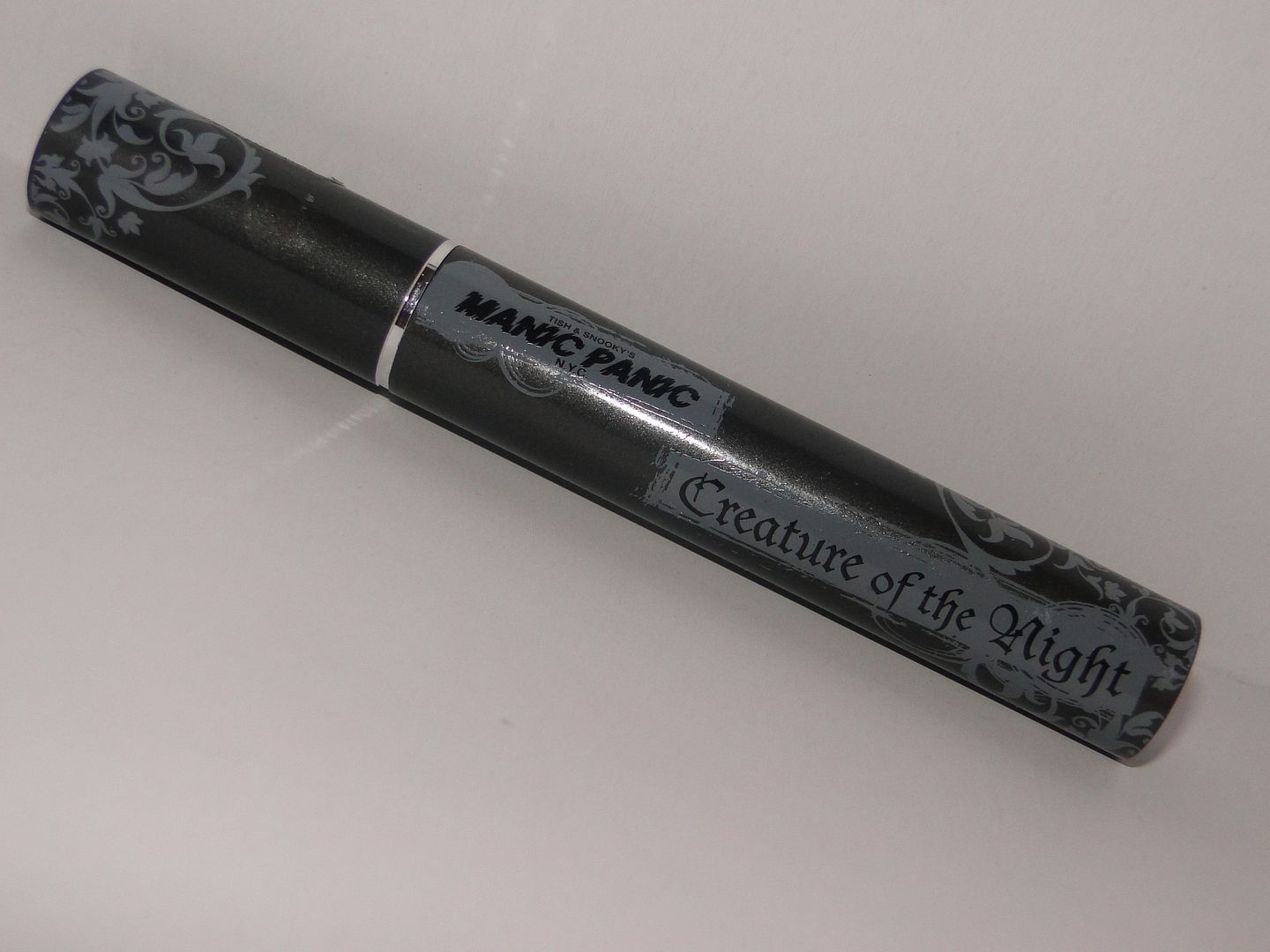 Price: $8
Packaging (brush wand): 3 out of 5
Overall: 3 out of 5
What It Claims: "Enter the abyss. This dramatically dark mascara takes lashes to new depths in thickness and luxury. Extremely rich and voluptuous, it builds and conditions for truly dark drama." (source)
The Truth: But I don't see no gloss. And that makes me sad. 🙁
What I Loved About It: It's vegan!
What I Didn't Like: The wand was a bit large. Check this out…
Overall: Manic Panic cosmetics are cruelty-free and vegan. While I review both green and conventional cosmetics, I always love adding vegan cosmetics to the mix. A lot of ladies have sensitive skin and eyes and I think it's great when mainstream brands are aware enough of this to make their cosmetics safer.
This mascara debuted with the Creature of the Night collection from Manic Panic. Being that I've never tried a Manic Panic mascara before, I was excited to give this kid a whirl. I found it to be just…okay. It wasn't bad but it wasn't spectacular either. One of the major deal breakers for me was the wand. It was just TOO big. As was the mouth of the tube.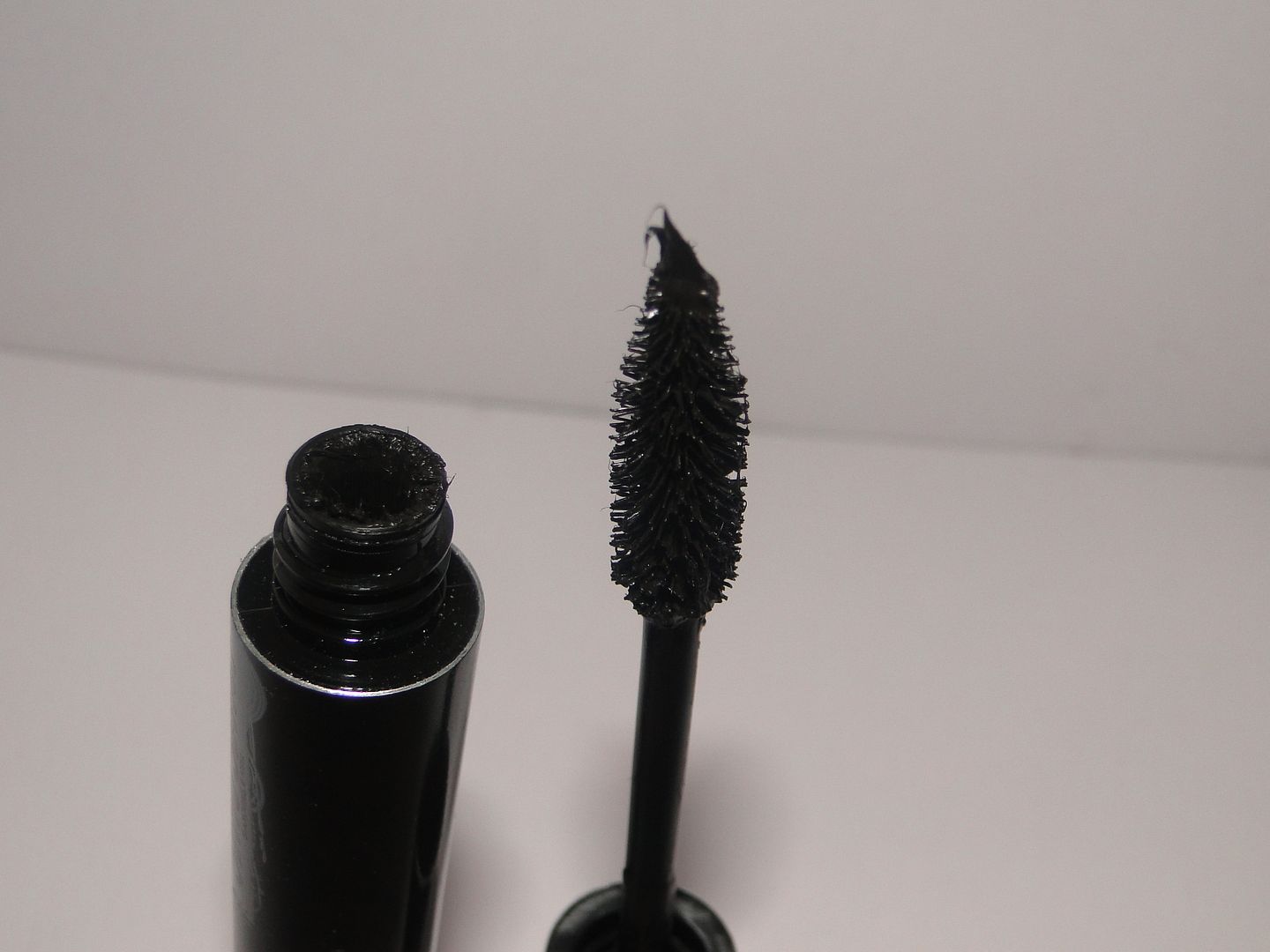 Yikes! Every time I removed the wand from tube, I would end up with a bunch of goop. Yucky. I hate when that happens. It was tough to apply the mascara with the bristles being so large and coated with mascara. Mascaras like this can be hard for ladies with smaller lids and teeny weeny lashes. I managed to get two coats in. Around the second coat, it clumped up a bit. I liked how it gave me a decent amount of voluming. The lengthening was up to par as well. But as far as longevity? Not so much. This mascara was flaking on me throughout the day. I get this a lot from vegan and green mascaras so I wasn't surprised when it happened. Still…I never get used to it.
Bare Lashes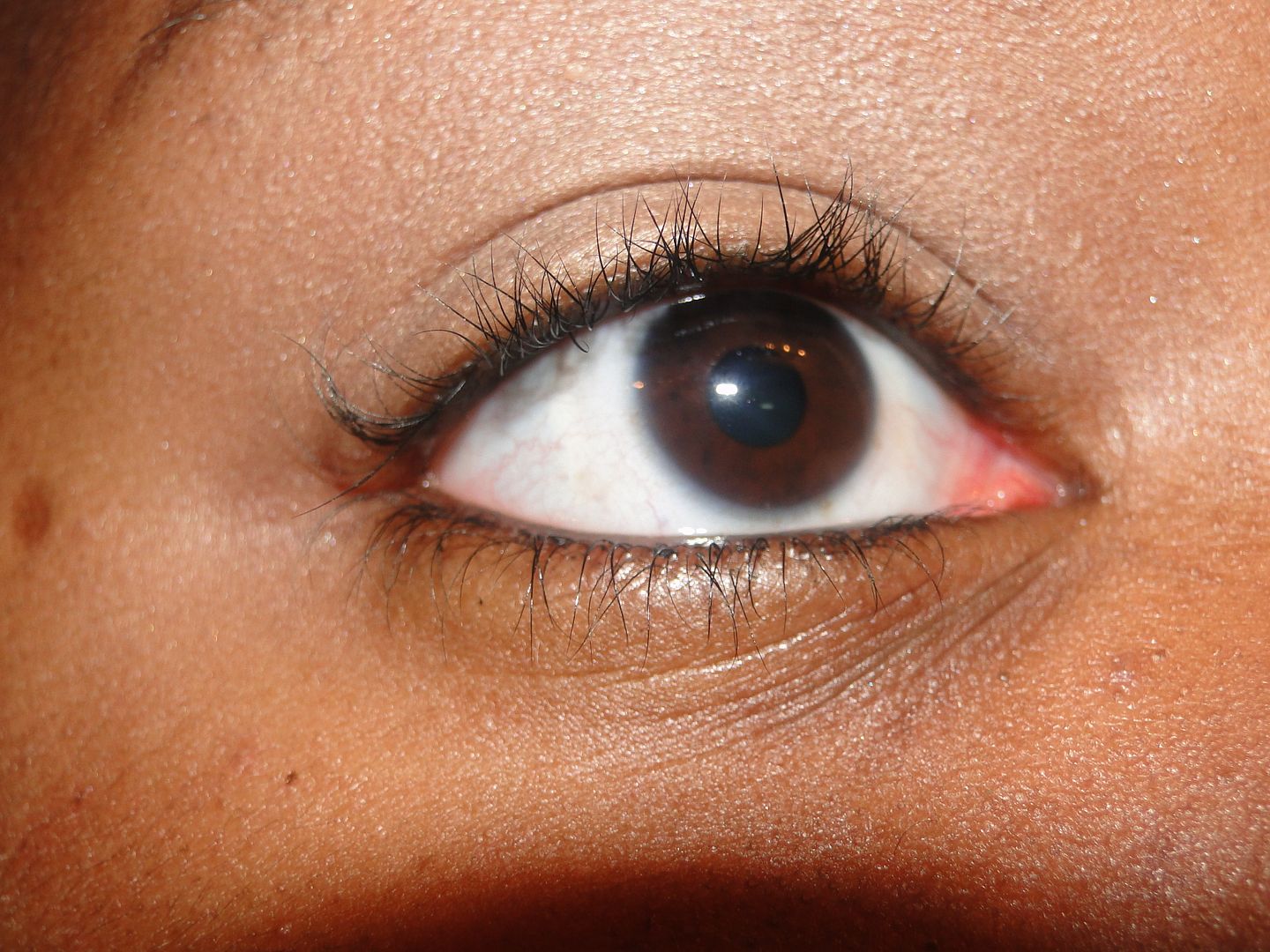 Lashes with 2 Coats of mascara
Do I recommend it?: If you're looking for an affordable vegan mascara that volumizes, I'd give it a whirl. But if you're looking for something that wears for quite some time, this may not be the one.
Any Manic Panic lovers in the house? Have you tried any of their cosmetics? Check out more of the collection here. I'm not sure how available Manic Panic makes their cosmetics. The good news is, they have an online store. Woot!