Remember that time – that loooooong time ago when I did a post on the awesomeness that was a Manic Panic lipstick? Welp. I'm back with more awesome Manic Panic lipsticks. I know. You're excited. I can feel the excitement through the interwebs. How weird would that be? You know…to be able to feel emotions through the internet….
I know, I'm so weird. I am forever thinking about the strangest stuff.
Anywhoovers, even though I'm all moved in the new joint, I am still trying to find the best places to take pictures. Our new place is a condo and I don't have a backyard, porch, patio or anything. So hang in there with me while I found ideal spots to take pretty pics.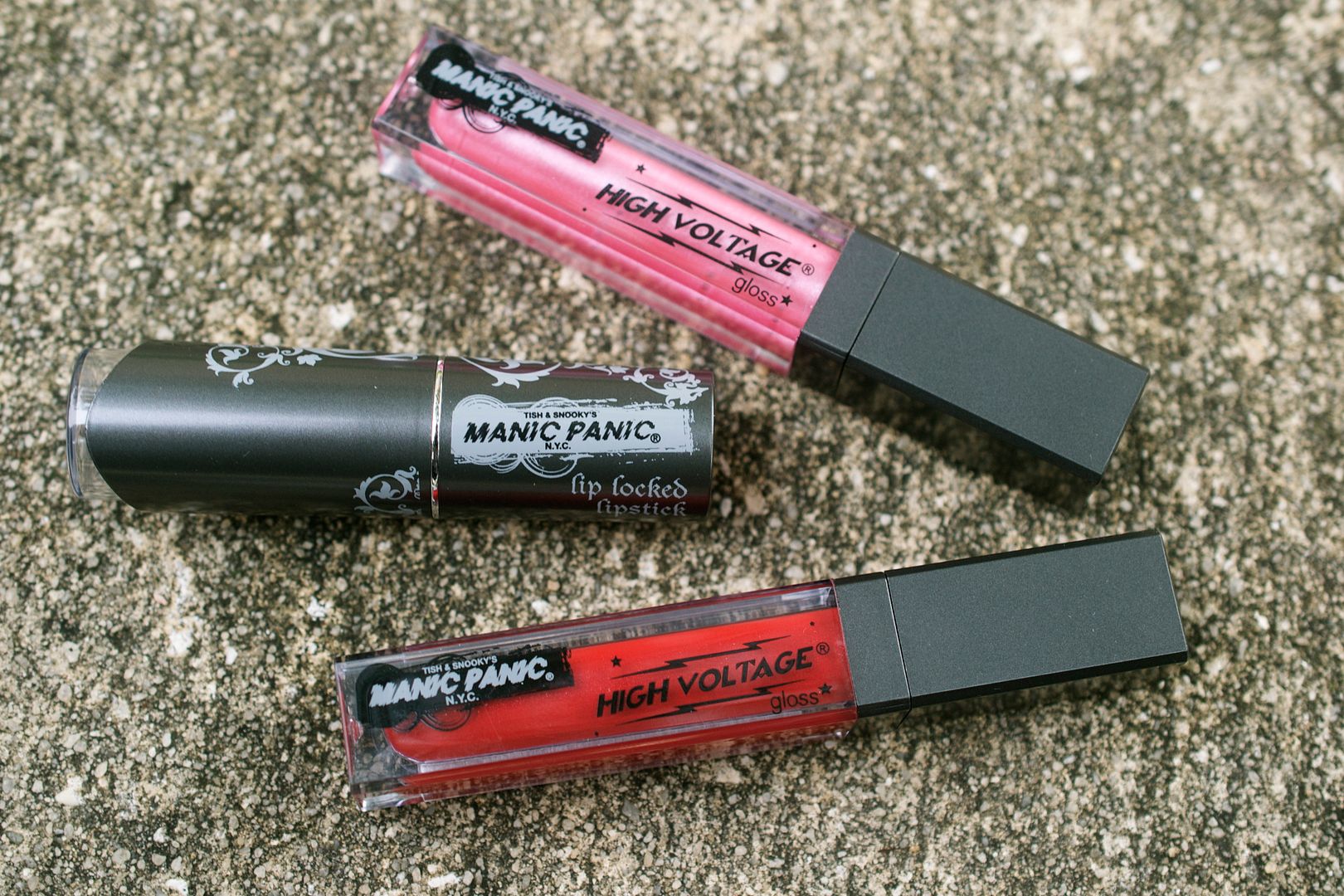 Because let's face it – cosmetics intertwined with nature is much more interesting than white backgrounds. I'm just sayin'…
Much like Physicians Formula's light up lipglosses, Manic Panic's High Voltage Lip Glosses have a built-in light. Yes, I know these are gimmicky but they are so fun. I managed to get my hands on 2 of those glosses.
There's Naked, the soft pink frost…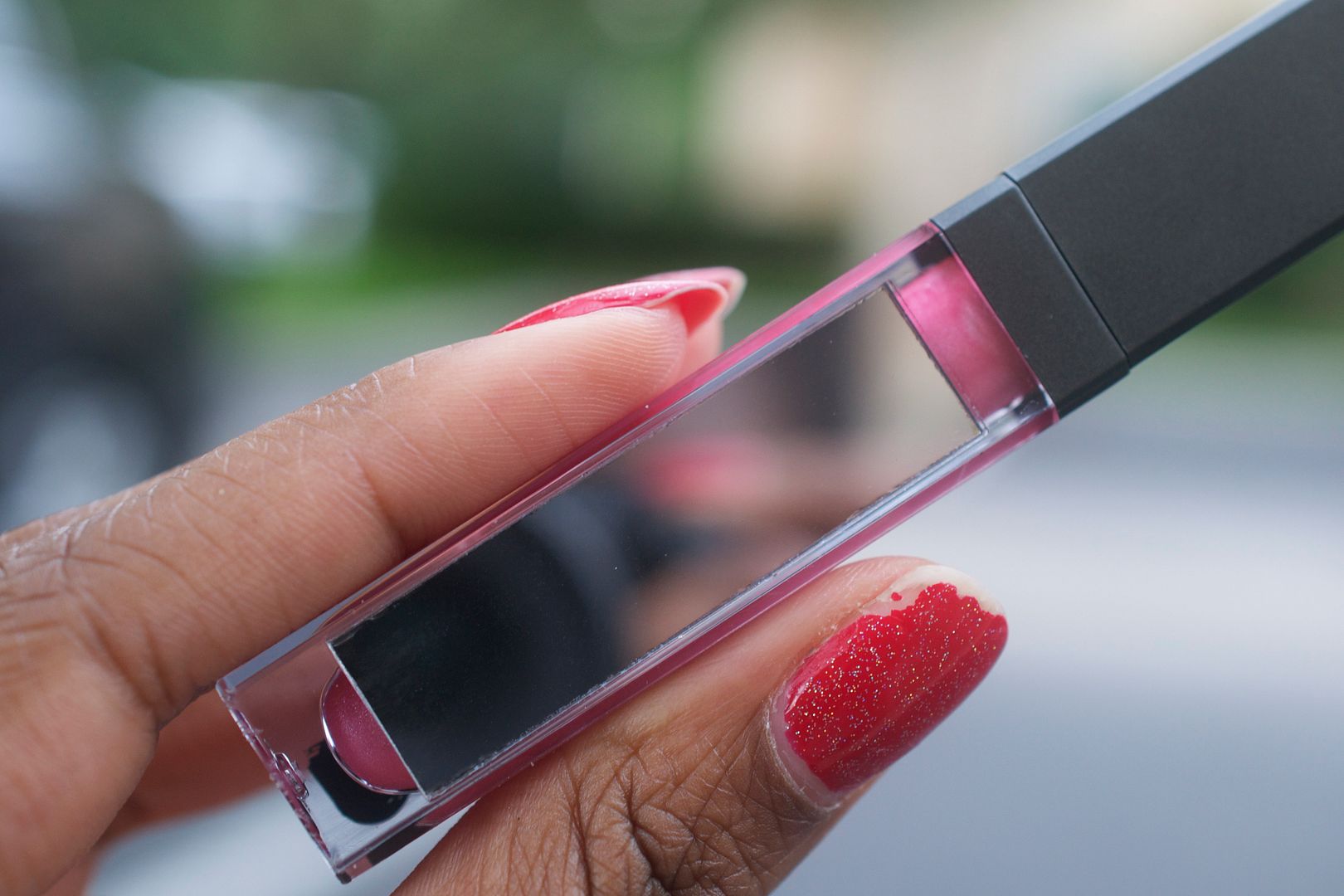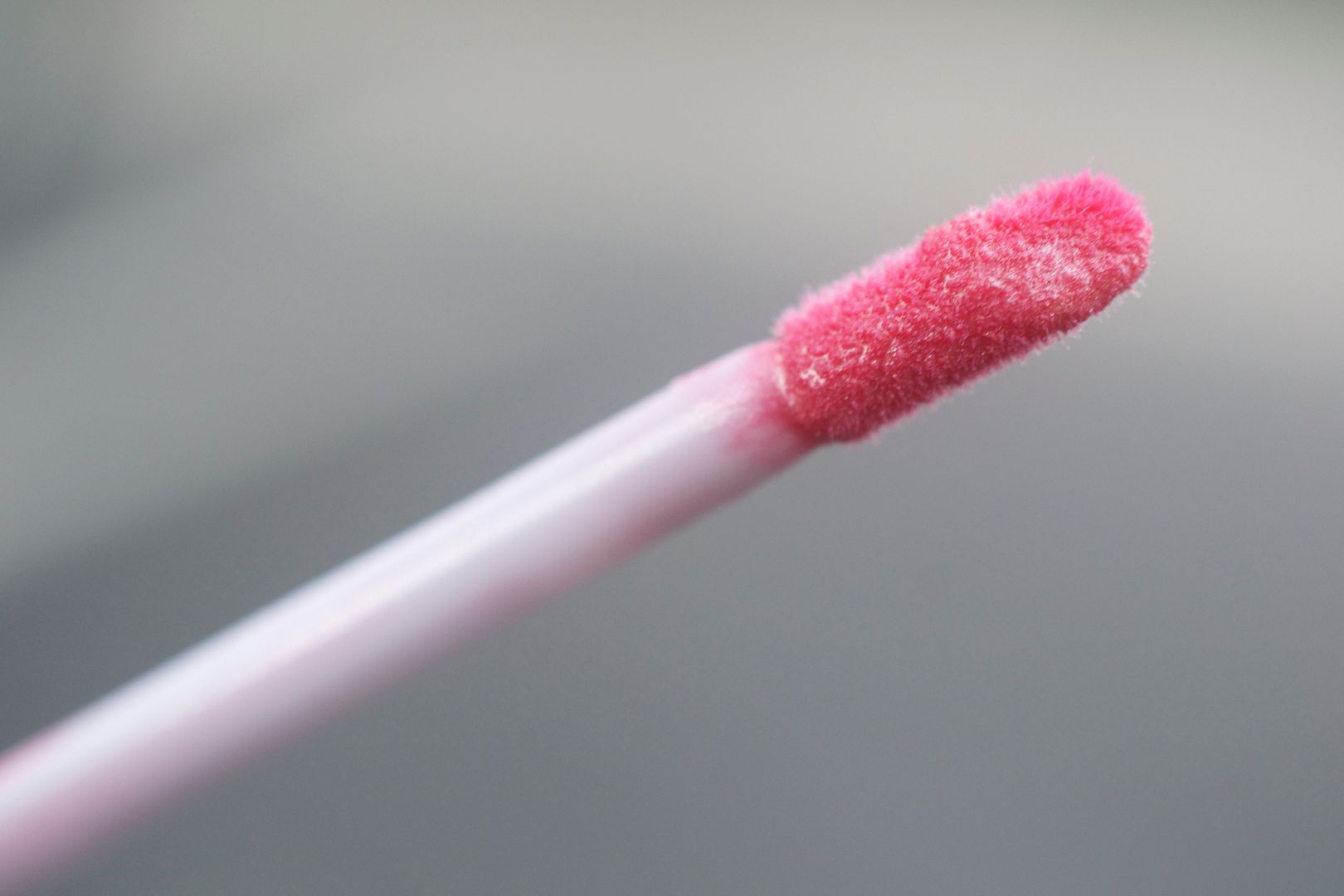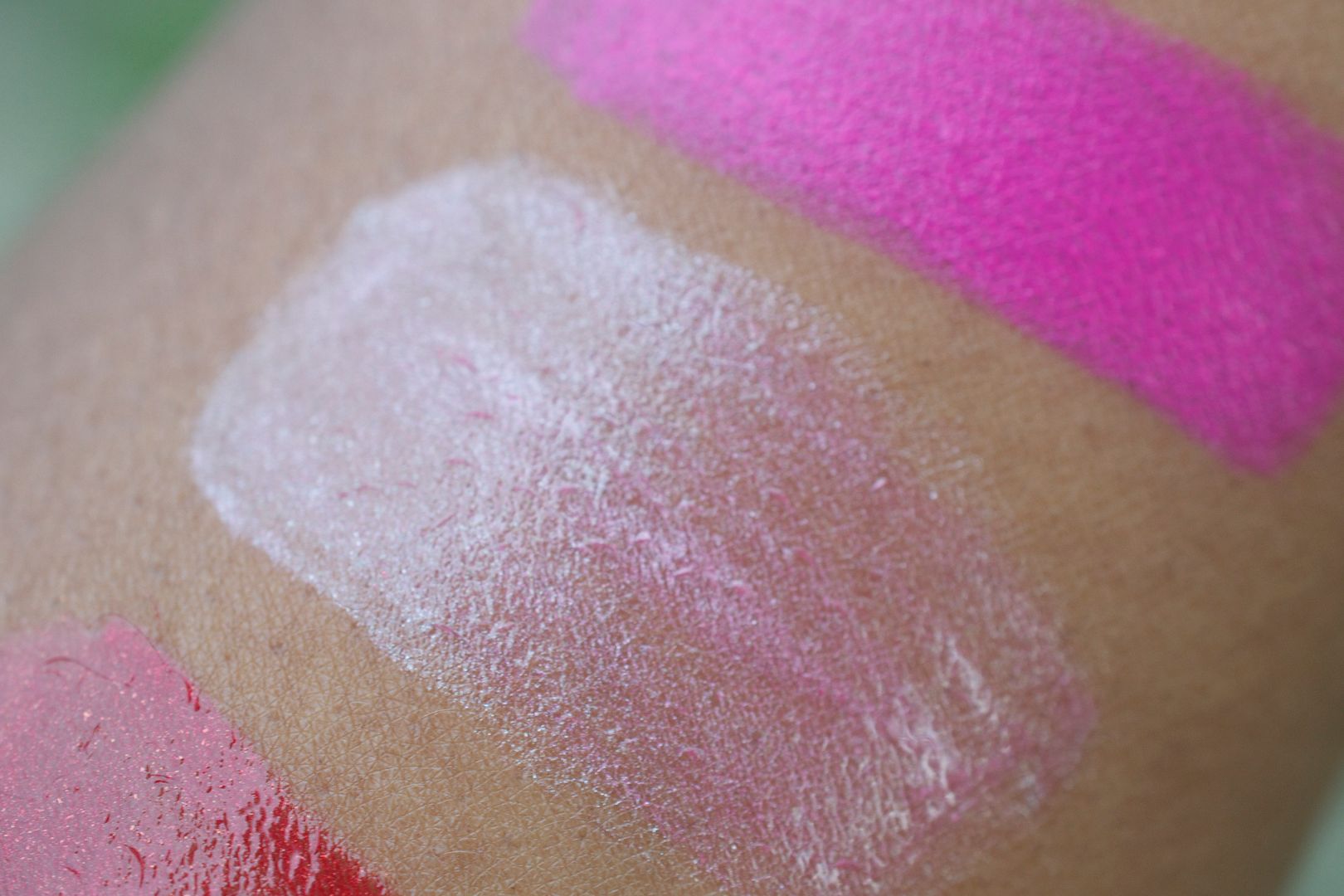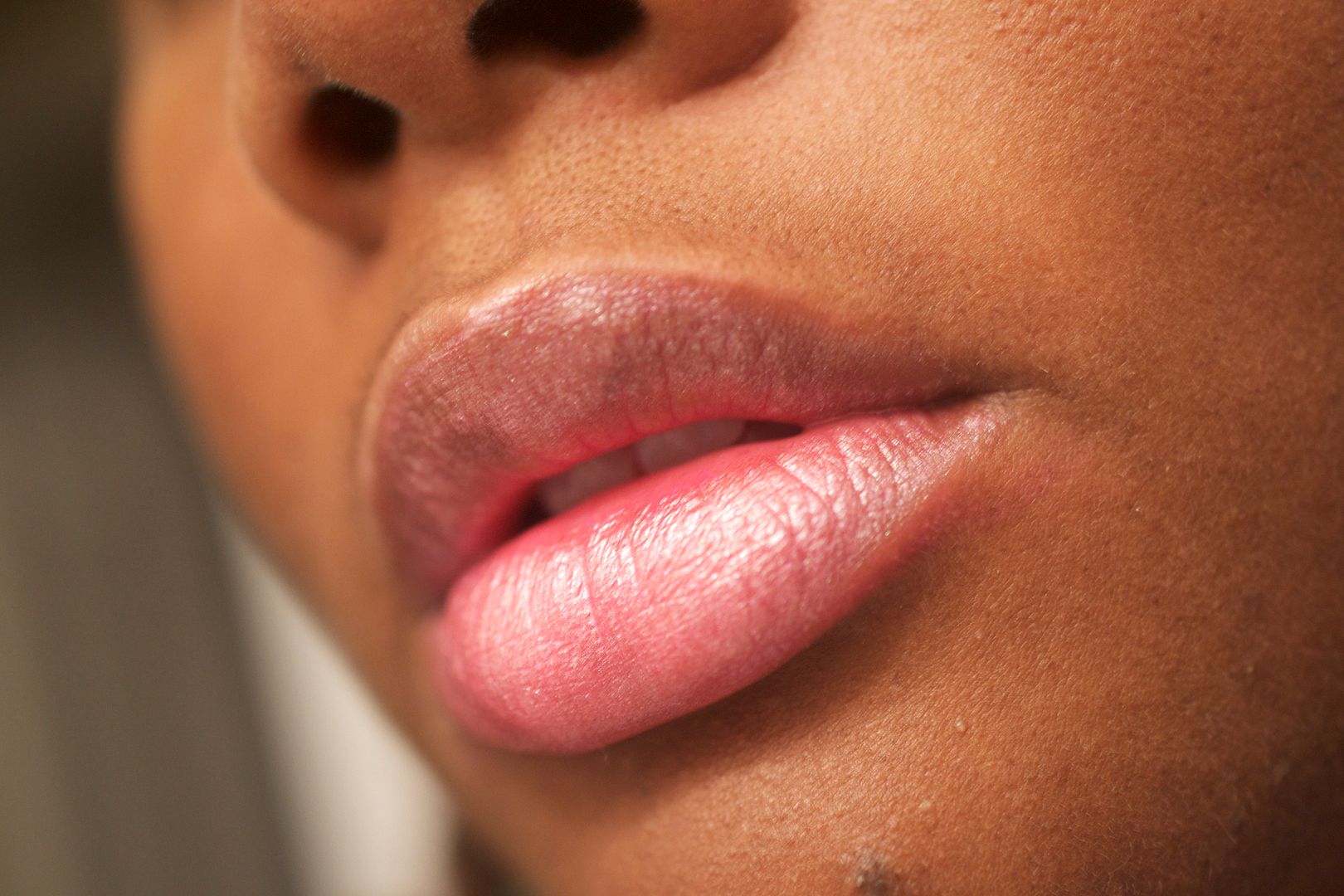 Oh, and please excuse my chipped nail polish. Would you believe I haven't polished them in over a WEEK. *gasp* Let's move on before I start shivering again. Like most of these light up lipglosses, these come with groovy mirrors on the back. I find them to be perfect for touching up on the go. Oh but wait, I also snagged Radioactive….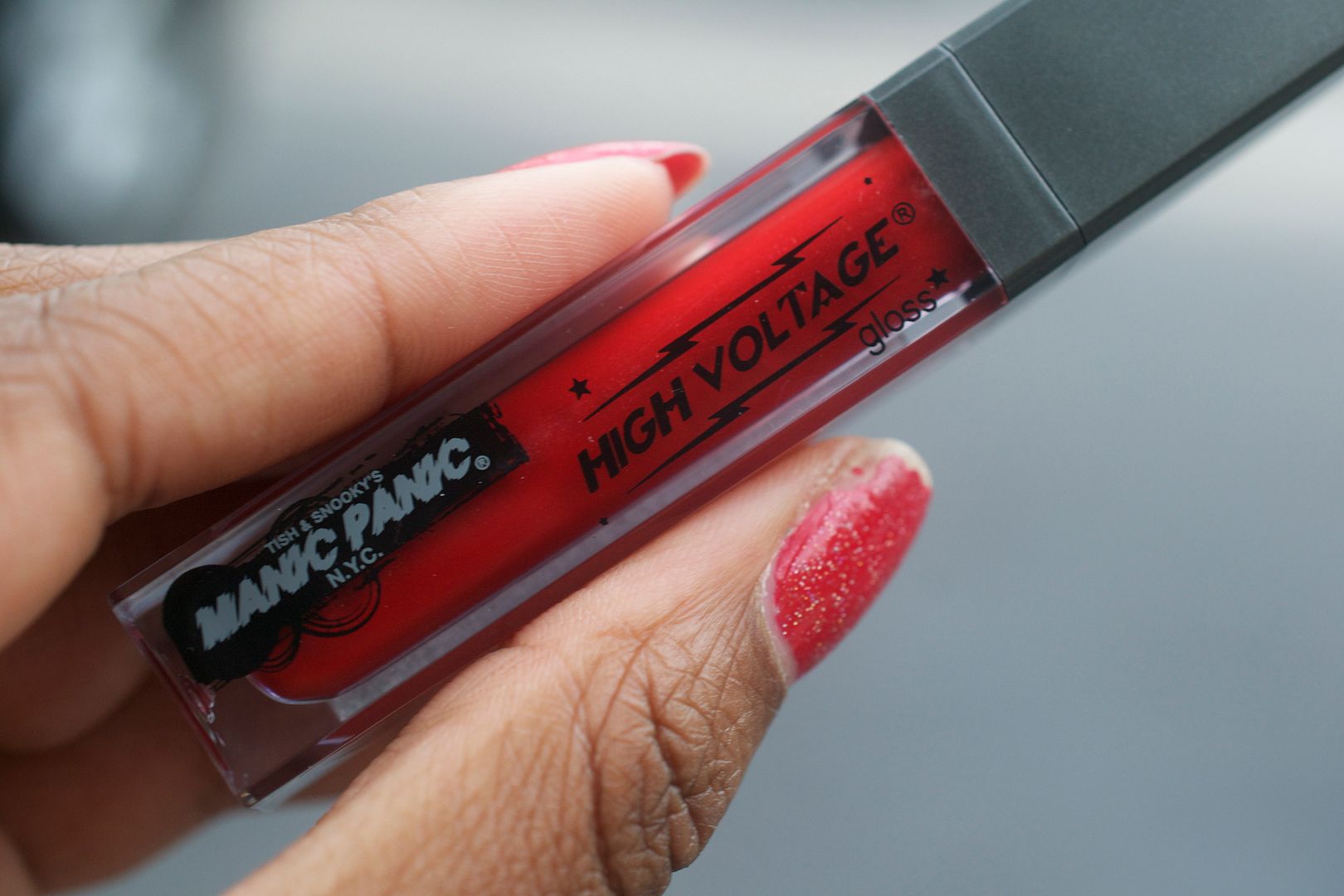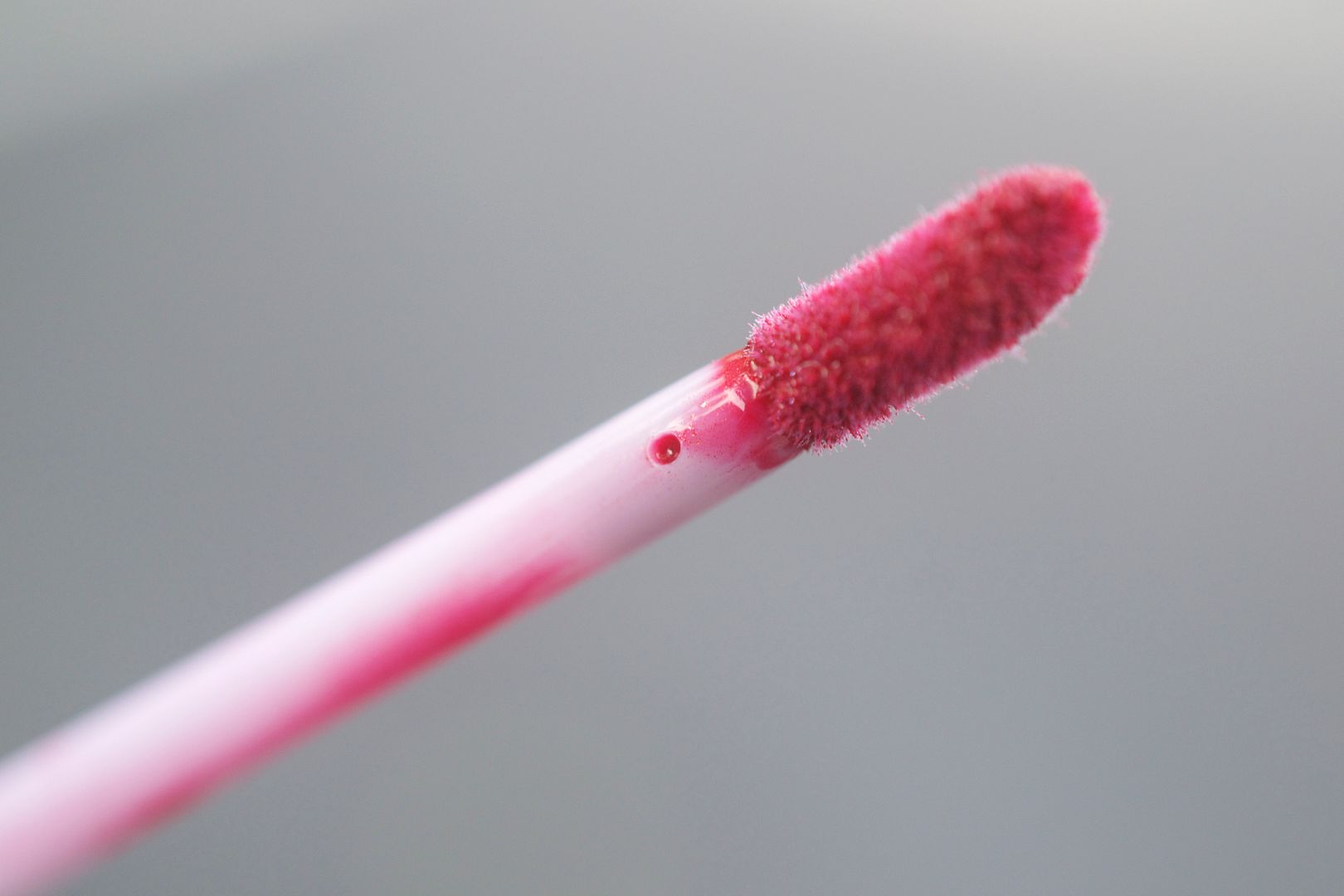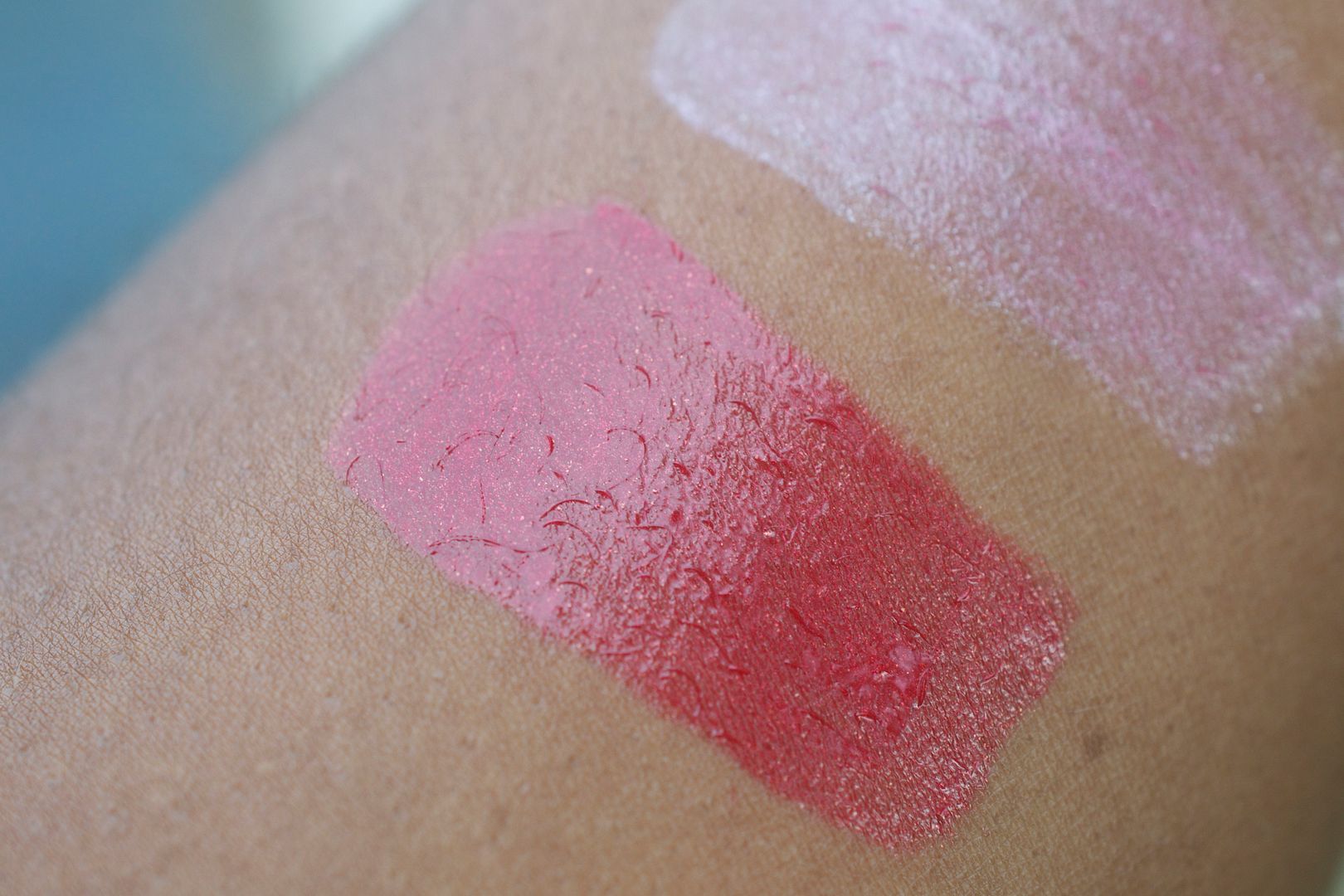 Somehow Radioactive looked better swatched on my arm than on my lips. While it is indeed a red, it certainly looks more vibrant in the tube than in person. But still – it's a nice deep red with enough blue undertones to make me happy.
What I love about these lippies:
-They're vegan!
-They're scented but they aren't heavily scented.
-They are super glossy and provide a ton of shine to the lips.
-There are only 4 shades but there is a nice selection of shades.
-While not long-lasting, they are moisturizing with a non-tacky formula.
What is just so so about these lippies:
-I believe that you can only get them online. Womp.
-I'm not a fan of how the light comes on the minute you unscrew the top. It's a battery waster and makes it difficult to apply lip color when you're already surrounded by a bunch of light. I would much prefer a dedicated button for the light.
-They're $12.99 which my be considered steep for some.
Stepping away from lip glosses for a quick sec, I took a stroll with the lovely Hot Hot Pink lipstick.
I never owned MAC's Candy Yum Yum but I reckon this baby is close in shade to that insanely popular lip color. This lipstick is BRIGHT.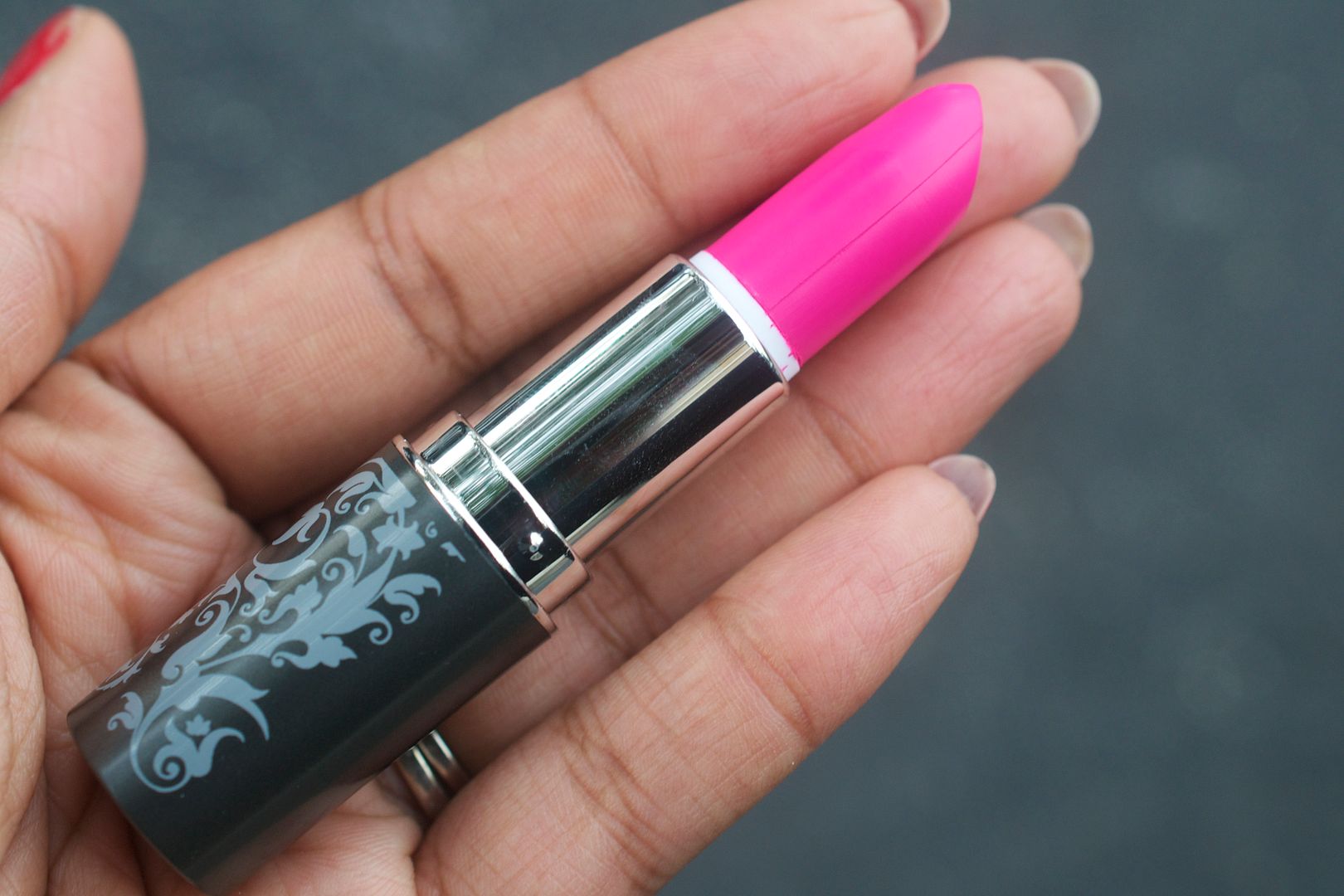 It's a stunning neon pink that I WISH I could wear solo. But my warm tones won't be complimented with a pink this bright. My best bet is to use it in conjunction with a nice berry lipliner. And I'm okay with that.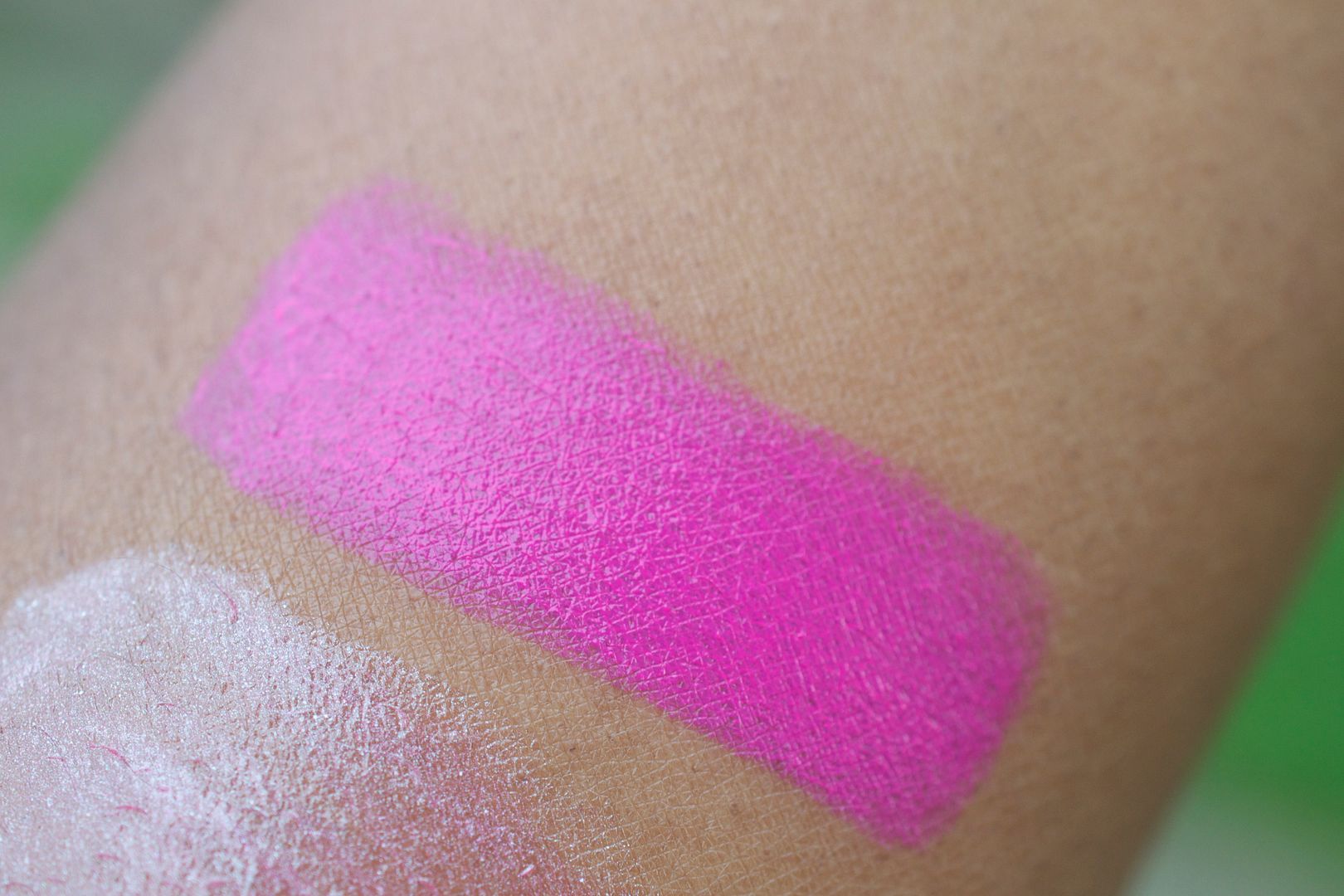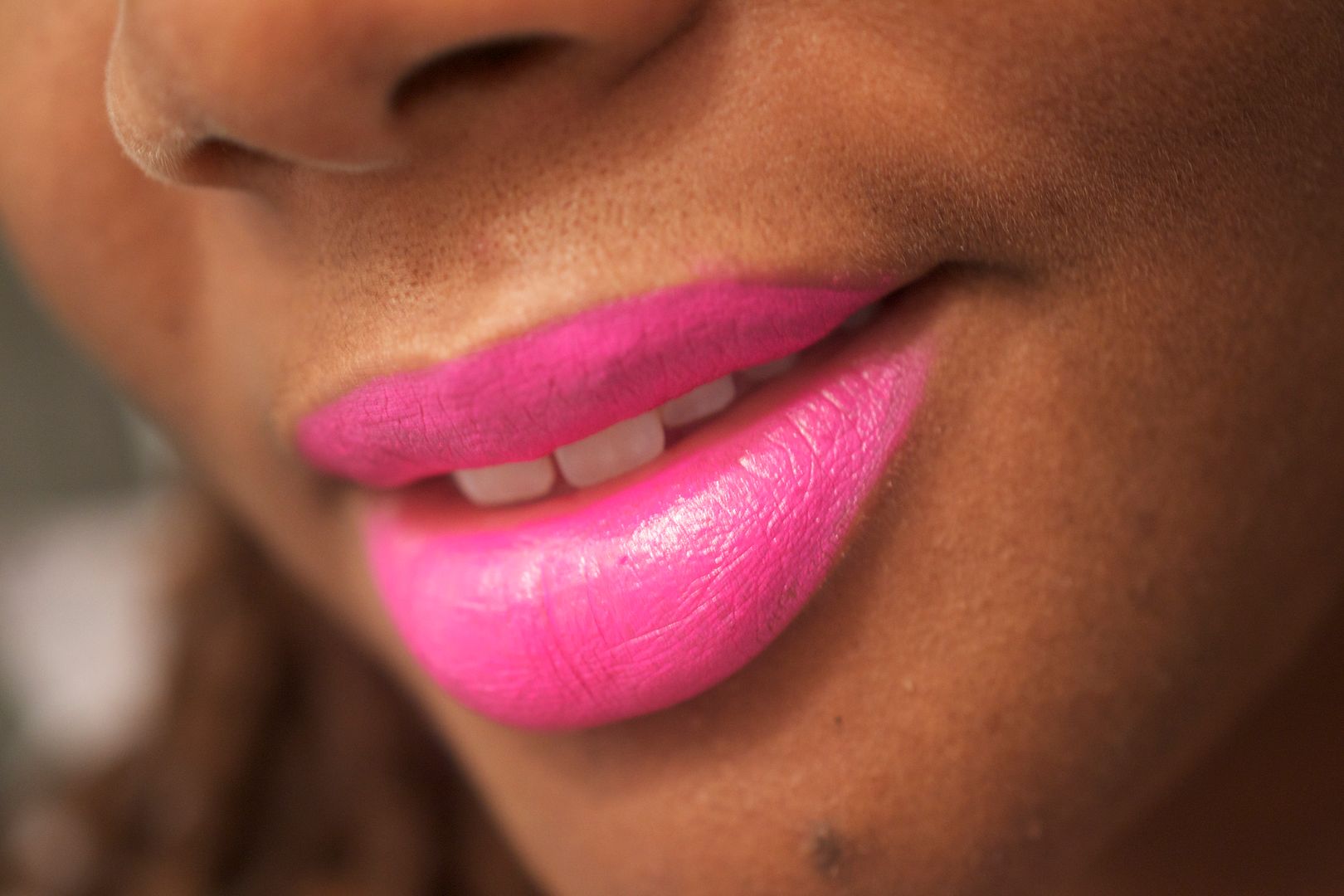 Manic Panic's lipsticks are reasonably priced at $8. Which is about right for a brand that sits comfortably between drugstore and higher-end.
Off I go to figure out how to get more use out of that Hot Hot Pink. Or pank as some of us would call it. 😀
Get your Manic Panic fix from zee website.