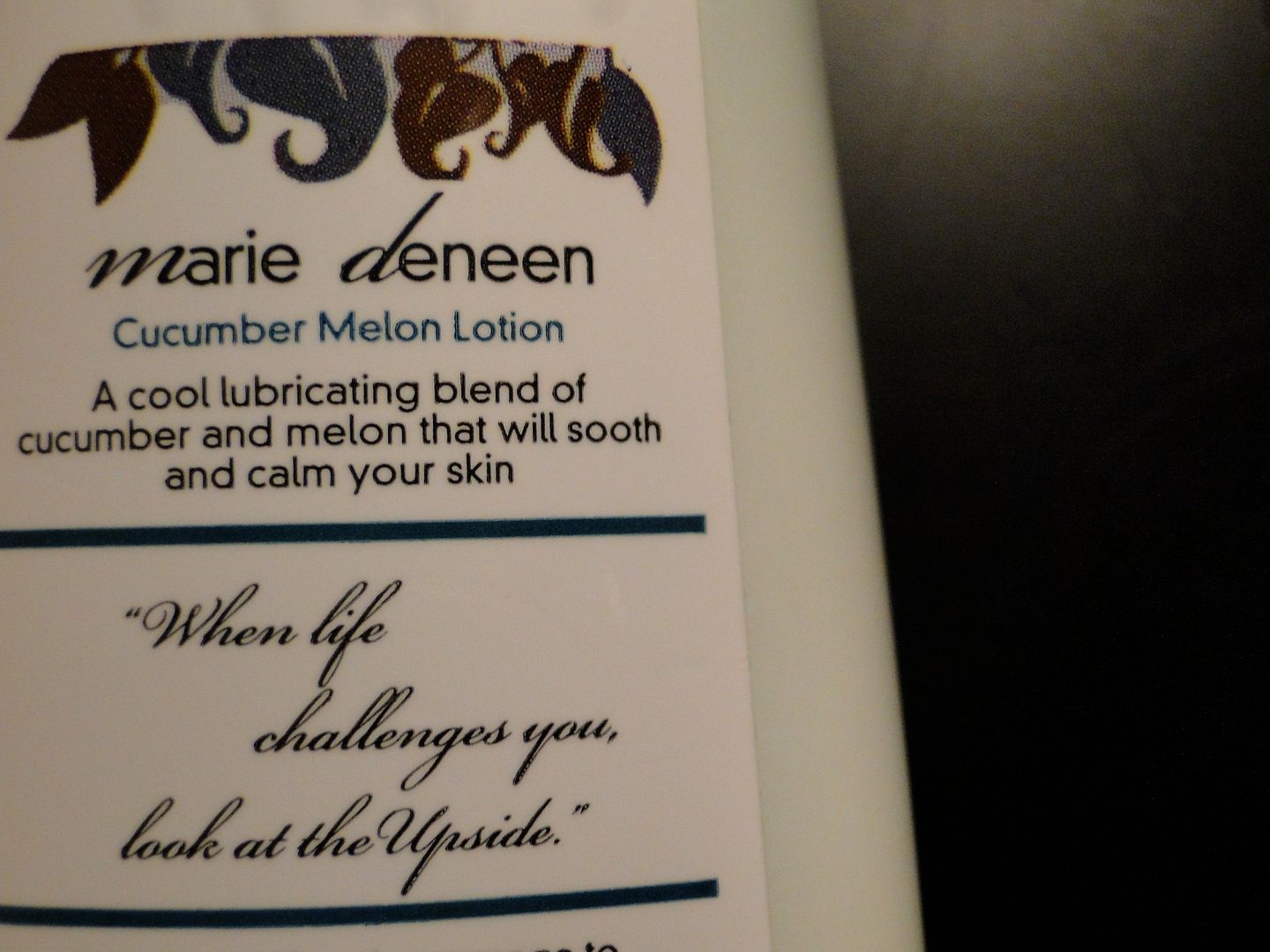 Let me introduce you to Marie Deneen; a brand whose motto is Providing Nature's Goodness With Style. A few months ago, I was given the opportunity to test drive some lippies and lotions from the them. Gotta love a brand that contributes to West African projects and Jamaican education programs, right? Founder Rashida Morgan-Brown not only has a passion for giving back but also likes to include natural ingredients in her products.
Perhaps that's why Marie Deneen has recently been featured in Essence Magazine and People Magazine. Holla!
Let's rap on the lippies first. I tried three of the Shea Lips.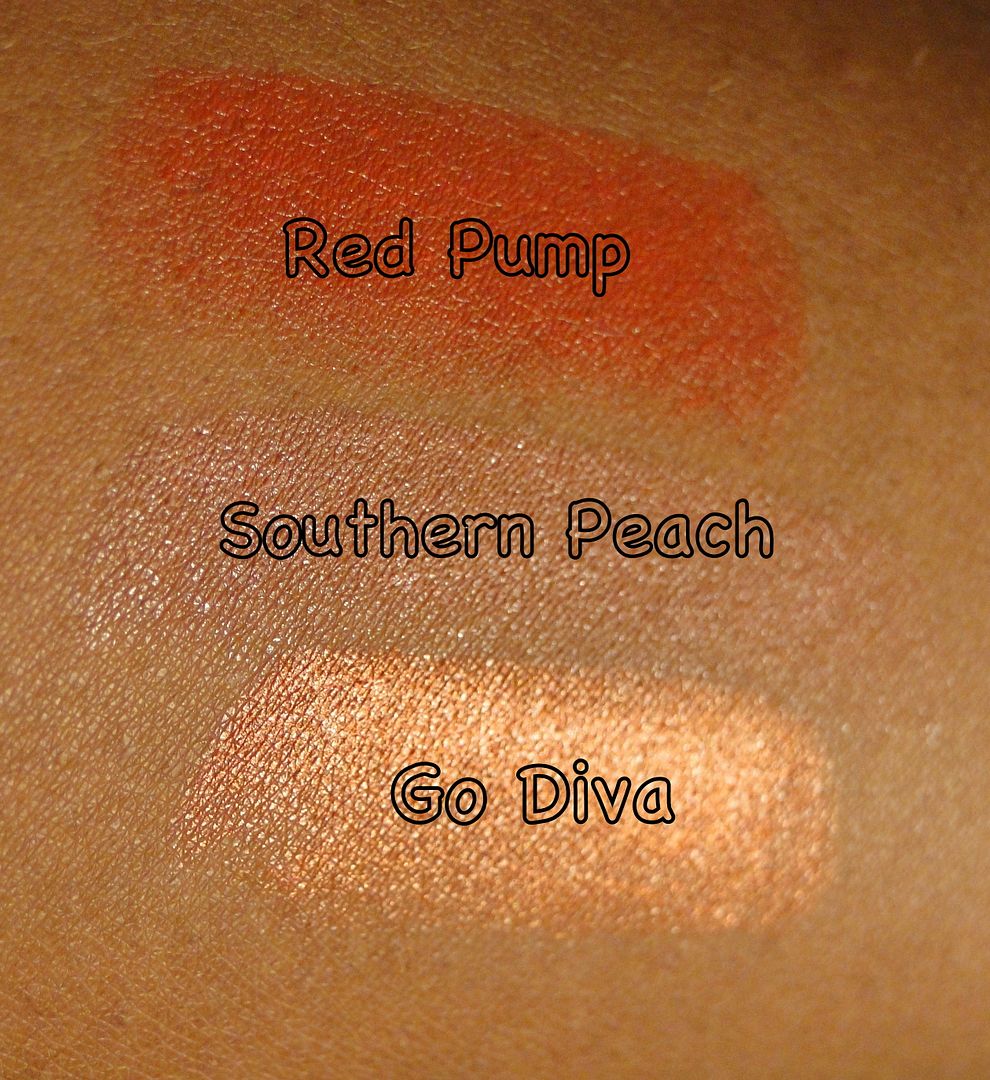 Of course Red Pumps was my favorite because it has the most pow.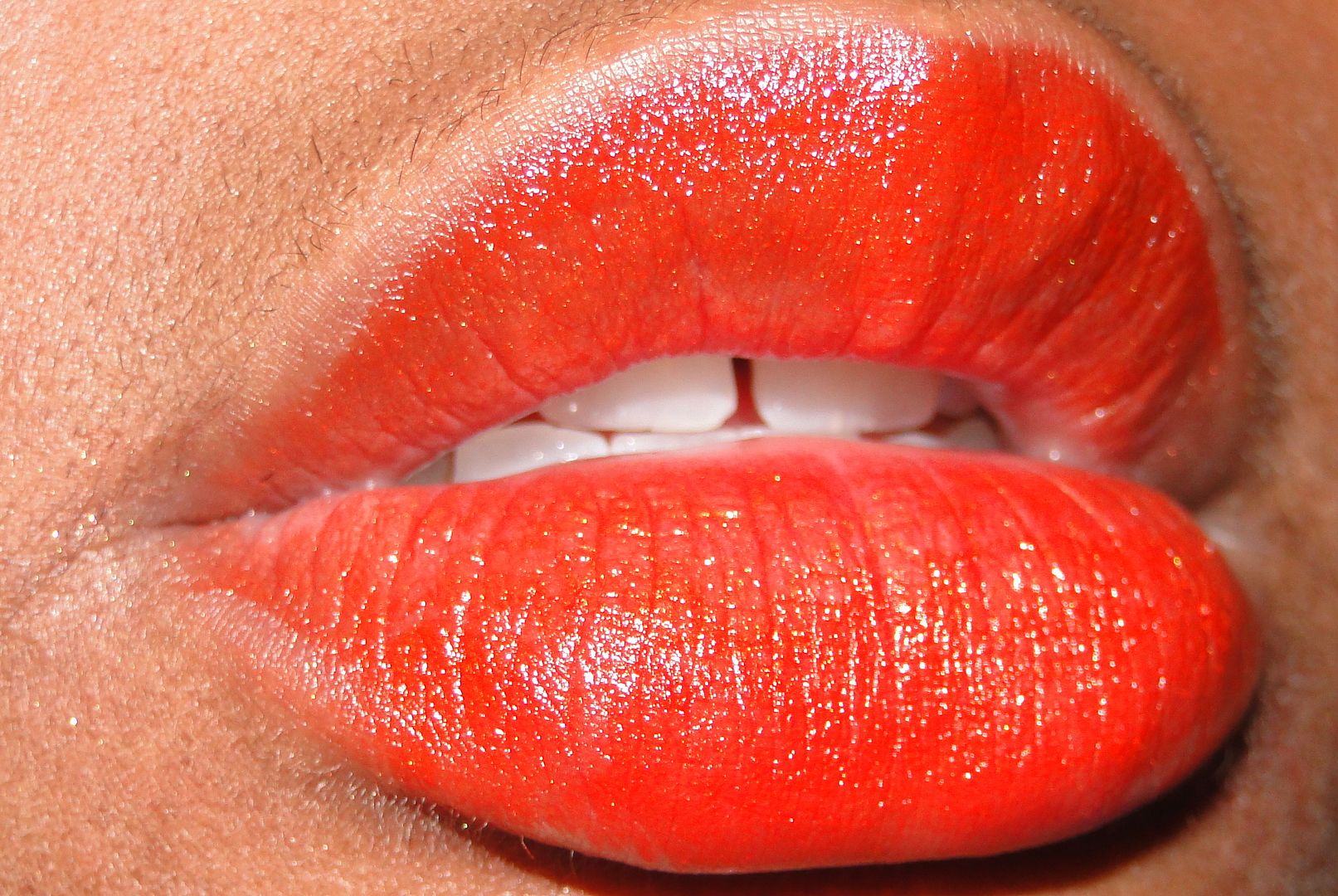 Although a wee bit too cool for my skin complexion, Southern Peach would work beautifully when paired with a brown liner. And Go Diva? Well, I could never rock bronze lips anyway. The formula was nice but not any better or worse than the average lipstick. I find that with most lipsticks, you almost HAVE to wear a lip balm to prevent your lips from drying out so quickly and these are no exceptions. The lippies retail at $20 which I find to be a rather steep for Marie Deneen. The line doesn't come off as a luxury "only chicks rollin' in dough can afford us" kind of brand so I was turned off from that price.
The body lotions, however, made up for my disappointment.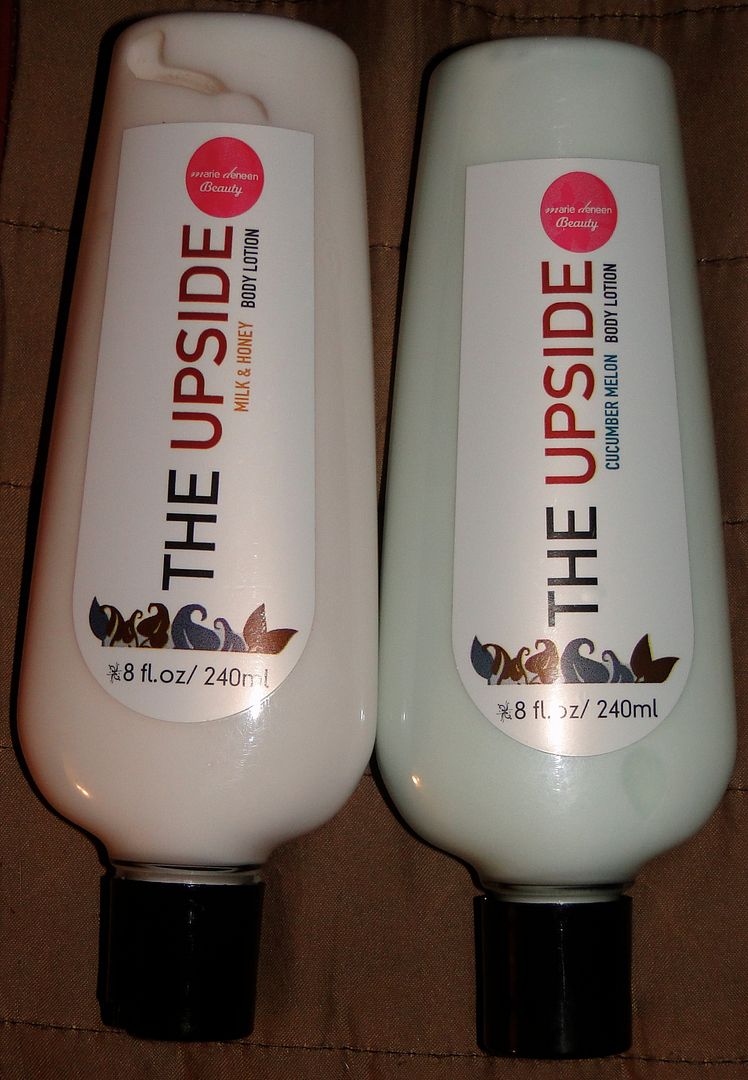 These kids only run for $5. Score! While it seems to be a temporary sales price (the original price is $20), I think it's a lot more reasonable. Now I can't firmly judge the lotions because my super sensitive skin can only use "certain" products these days. But I will tell you this…they smell divine! Milk and Honey has a nice and light fragrance for ladies like me who don't want to smell like they stepped out of a field of roses. And then there's the Cucumber Melon…whose essence is just as gentle as it wants to be. And it transports me to a lounge chair on a beach in Turks and Caicos. Yes ma'am, it IS that serious.
The lotions are lovely. And a perk of Marie Deneen? They do personalized products for bridal parties and guests. I love this idea! Although the brand does include natural ingredients, I wouldn't call it a natural line as there are some preservatives that may irritate the super sensitive. But the good news is, the website lets you know what's in what BEFORE you purchase. Makes sense to me.
Check out Marie Deneen's website here. And snag some of those lotions while they are still on the low low.
This review contains a sample product sent for post consideration. Read our disclosure policy here.